What you need to know about the latest smart devices revealed by Amazon
Earlier this week was Amazon's September hardware event, in what is turning out to be an annual day filled with product announcements made by the tech giant. A variety of brand-new devices, all of which are completely Alexa-enabled. The event was started with a speech from David Limp, Amazon's senior vice president of devices and was live-blogged. Let's go over many of the new product reveals by Amazon at this year's program.
The devices are considered as a big deal because they are usually end up being the bestselling products on offer by the company. No one really knows though how much revenue they add to Amazons bottom line, since such information is not disclosed to the public. But, regardless of what they financially mean to the company, the products revealed in the hardware event are definitely crowd pleasers. So, let's cut to this year Amazon's device chase.
The Echo Dot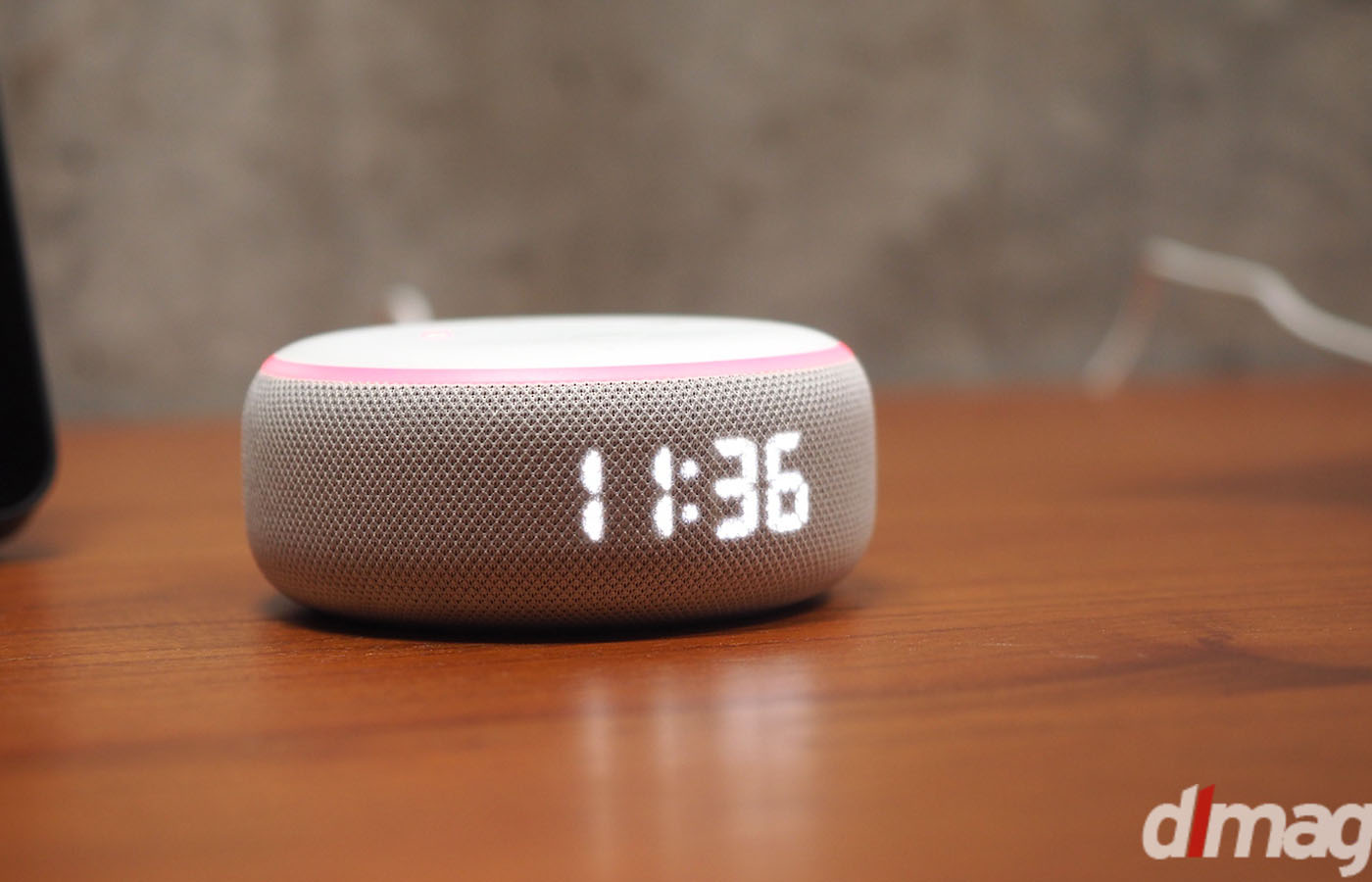 The echo Dot was always cute, but the new version of it wears a clock like a smile. This hour tracking addition makes owning the Echo Dot more attractive and more useful as a smart product for the home. But, that's not the only new surprise this little guy has: the new Echo Dot with Clock has an LED screen that sits behind the speaker and also will show you any set alarm times or the temperature when asked about it.
But just because Amazon's Echo Dot is small, doesn't mean the price tag is nominal. The Echo Dot is retailing for $60 USD and is now available for pre-order. At least the price isn't exorbitant. Another feature is that when you have the alarm clock activated and it goes off as scheduled, you can now tap it, like a nice little pat on the head, to snooze the digital rooster, once, twice, it's up to you.
Echo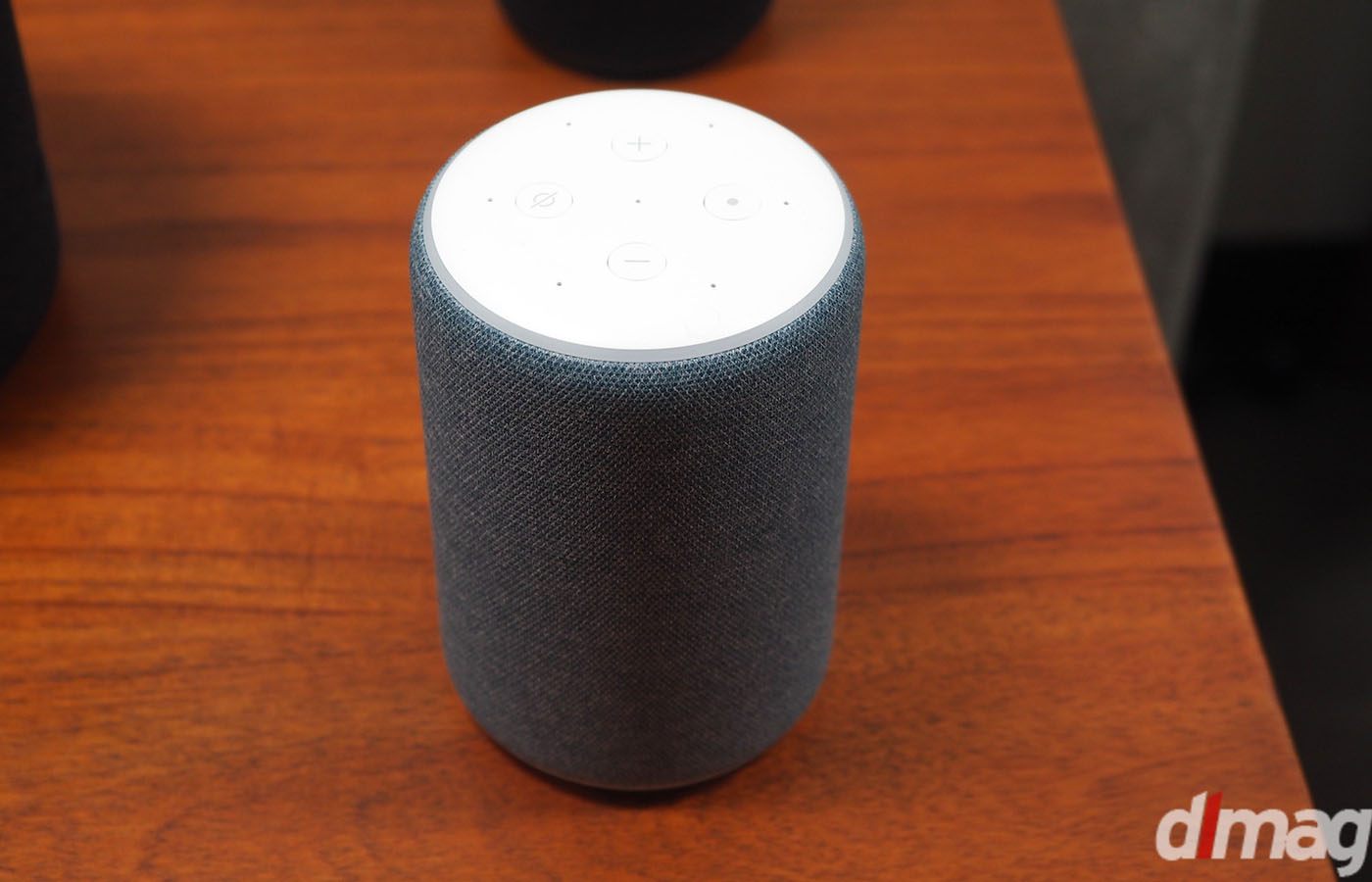 Well now here's the Echo Dot's older brother, the new Amazon Echo. Not only does the new Amazon Echo look just like the Echo Plus, it will also come with a bit of the audio capabilities that the Echo Plus has. Things like neodymium drivers, 3-inch woofer, and higher volume for a better sound and those who like to boost the bass.
The new Amazon Echo will be sold for $100 USD and is available for pre-order. But, hold on, because that's not all there is. The Echo will also have Alexa Guest Connect, which will allow users to remotely access their own playlists on a different Echo device – a great feature to keep the party going and everyone pleased.
The Echo Studio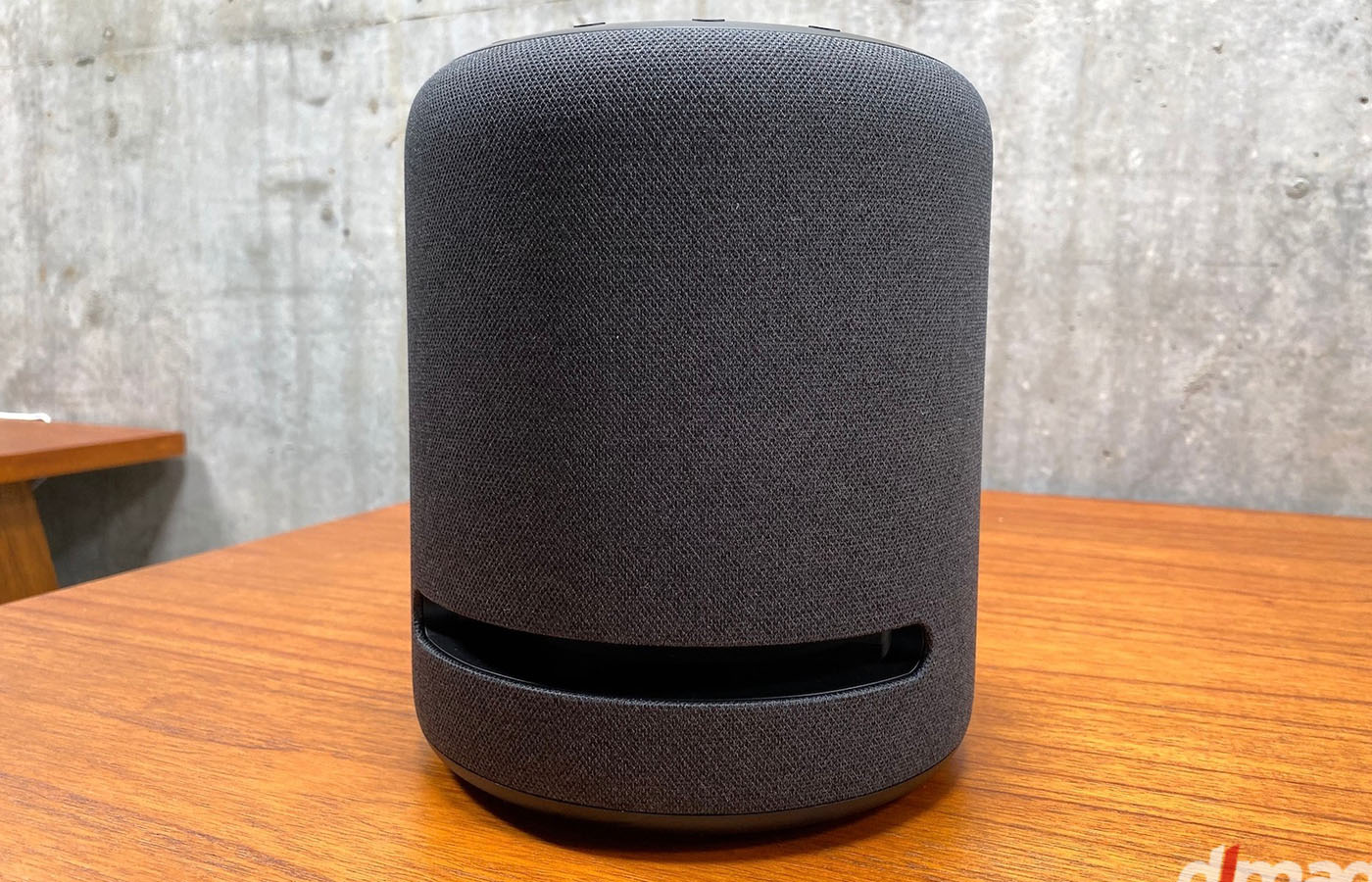 Amazon unveiled in a ta dah like fashion on Wednesday the Echo Studio. According to Amazon, the Echo Studio is "the most innovative speaker" that the company has ever built. Amazon's Echo Studio has been created to go head to head with similar products like the Sonos One and Apple HomePod. This high-tech smart speaker supports Dolby Atmos and can connect to 4K Fire TV devices.
It might be a little larger than the others with a slightly larger footprint, but the Echo Studio is packed with three mid-range speakers, a 5.25-inch bass driver, and bass port. High-tech or not, the Echo Studio doesn't even require a tech savvy mind for operational use – supposedly, all you have to do is plug it in, take your hands off, and back away – the device will calibrate itself to the room to deliver 3D audio. So how much does it cost for all of this? The Echo Studio is available for pre-order at $200.
Echo Show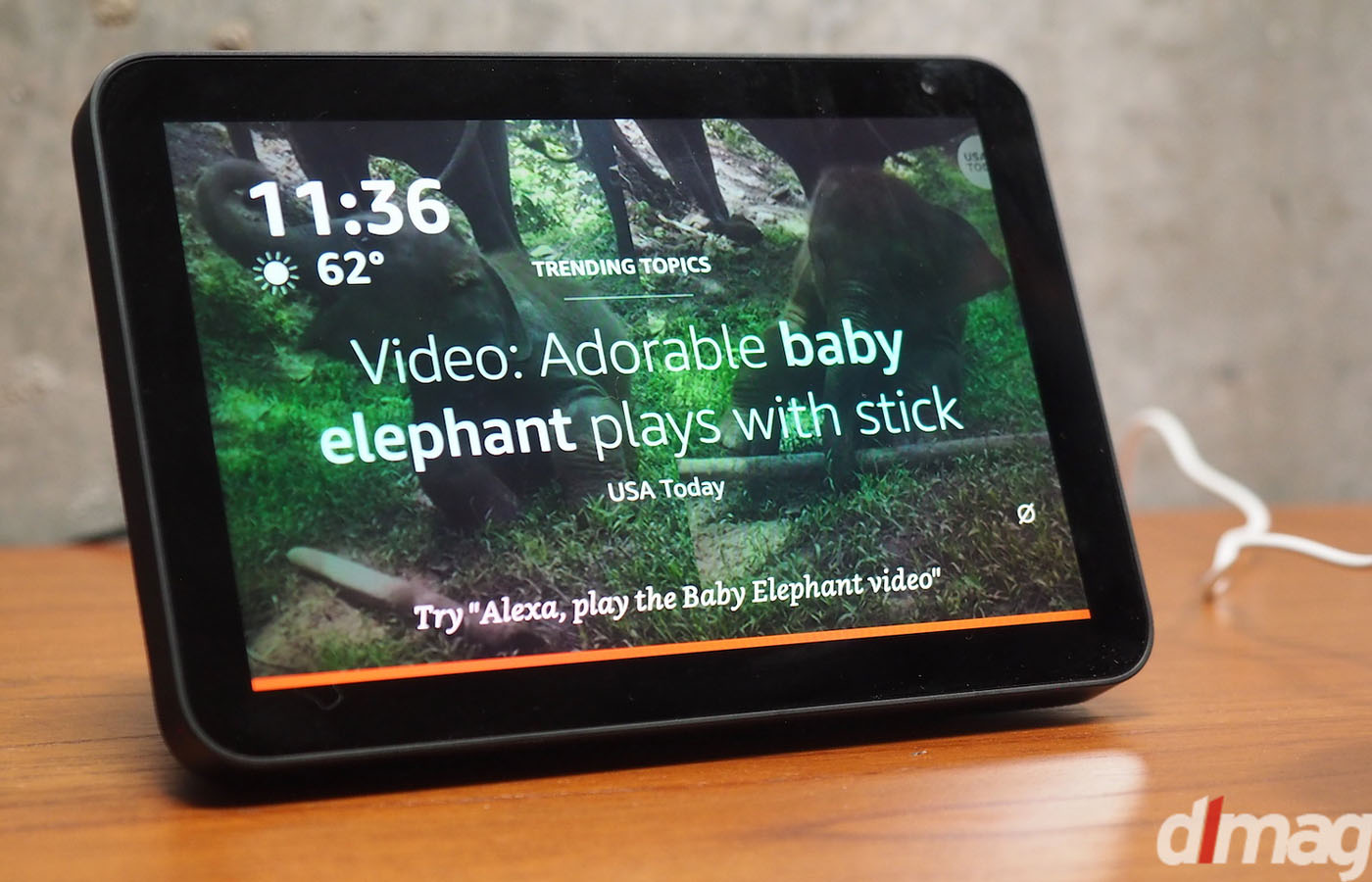 We have the Echo Show 10 and the Echo Show 5, and now there's the all-new Echo Show 8. Amazon made the big product reveal with the intention of this product being the perfect combination and compromise between the Echo Show 10 and Echo Show 5. The new device features an 8-inch HD display and with camera shutter and design elements of the Show 5.
The iPad Echo Dot's FreeTime feature is now available on the Echo Show and will have kid-friendly videos and allow for video calls that have been pre-approved by a guardian, along with photo-editing with stickers – as long as you are cool with allowing your children to interact with the Amazon ecosystem. The Echo-show is up for pre-order and is marked at $130.
The Echo Glow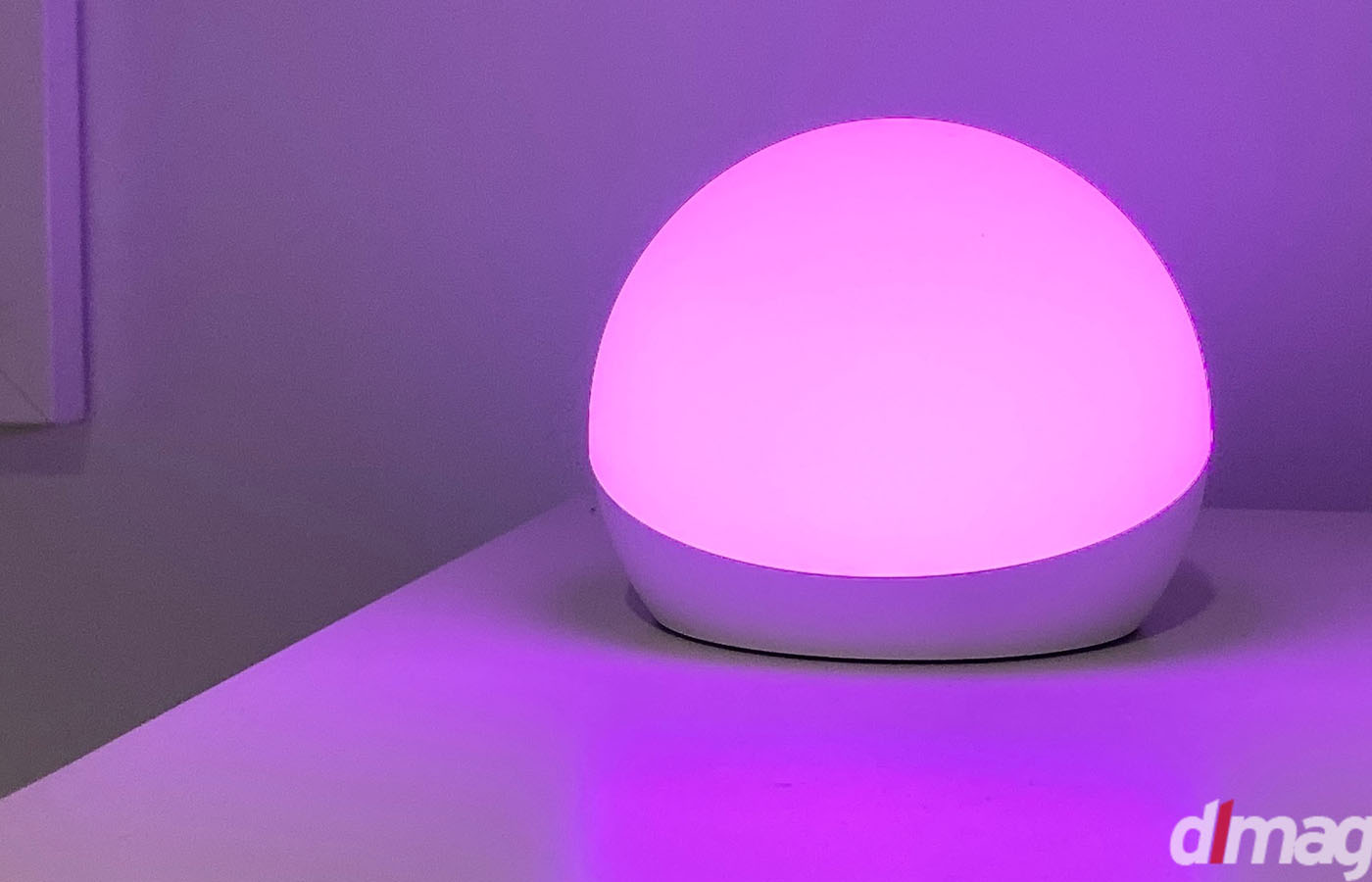 Behold, the magical and mystical Echo Glow orb. The Echo Glow is also a new edition to the Alexa-enabled device family. So, what is this thing? Amazon designed this glowing piece of smart tech as a kid-friendly product. And it provides all kinds of colorful ambiance.
The Amazon Echo Glow can glow while cycling through colors of the rainbow – you can also set it to flicker like a campfire perfect for the bedroom – and you can also set an alarm. In the future of the crystal ball-like Echo Glow, will be the ability to have the lights set on a dance party mode. Amazon has priced the Echo Glow at $30 which is now available for pre-order.
Ring Stick Up Cam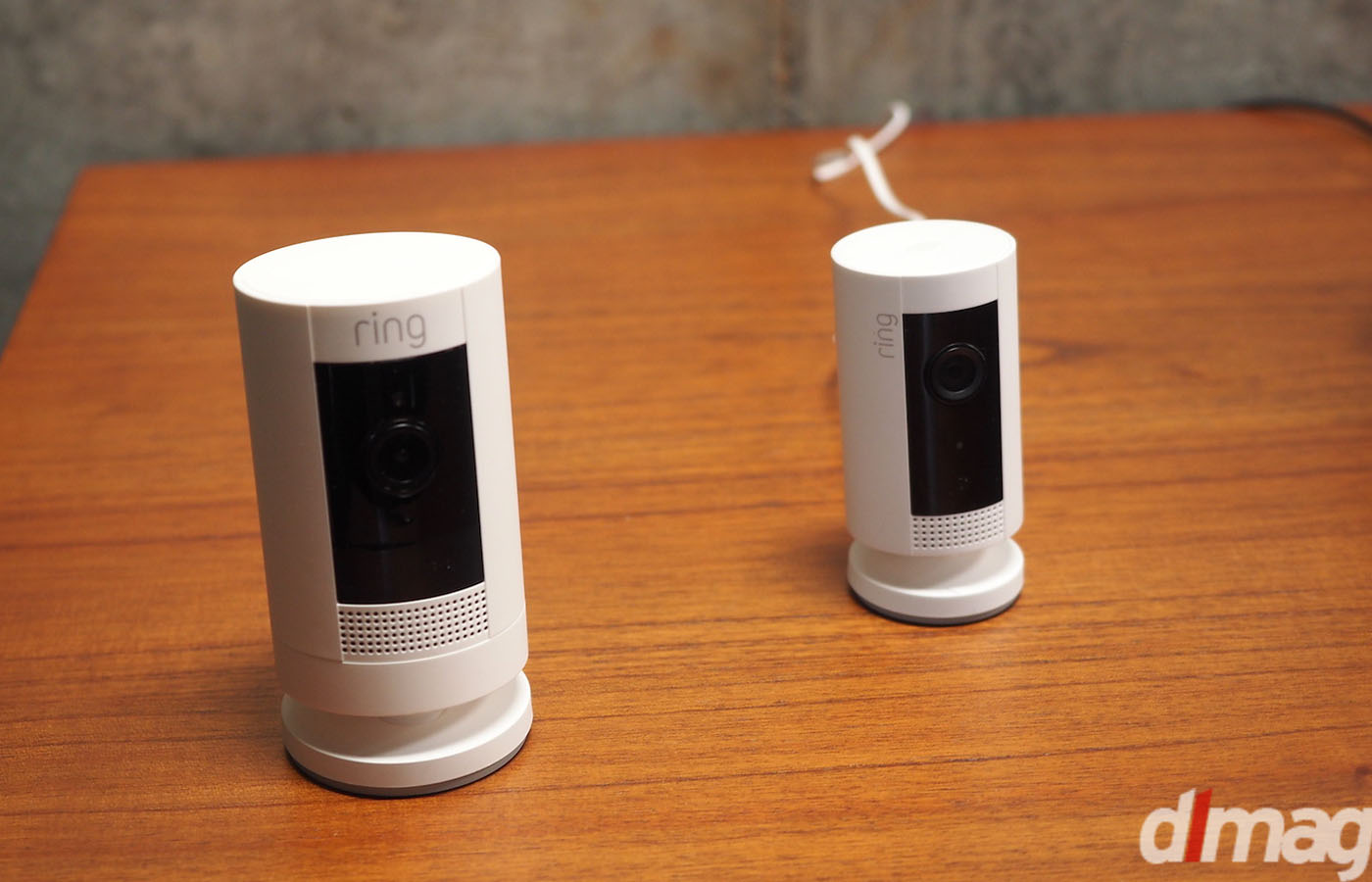 Small and rather unassuming, the new edition to the Ring line of smart cameras is the Stick Up Cam. The new Ring Stick Up Cam by Amazon is equally versed for use inside or outside, and has 1080p HD video, motion detection for security, and night vision.
The convenient things about the Ring Stick Up Cam is that it can almost be placed anywhere since there is the option to run the device in tandem with a solar-powered accessory. Of course, there always remains the traditional option to plug it in via cord, or with a battery: the three options give the Ring Stick Up Cam some versatility. It is available for pre-order for $100.
Ring Indoor Cam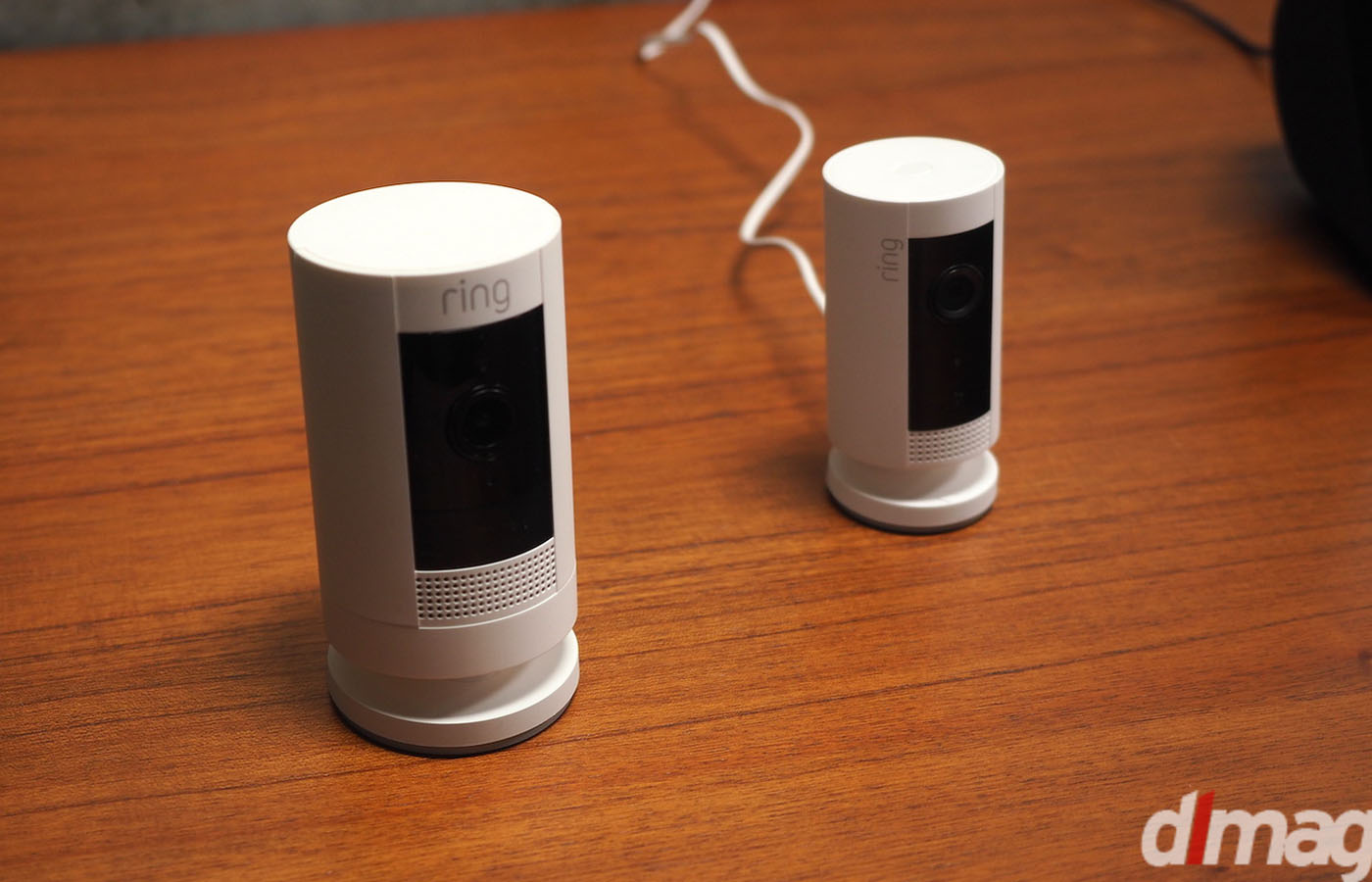 So the good news is that if the Ring Stick Up Cam is out of your price range, then you can now also opt for the lesser expensive and more budget-friendly Ring Indoor Cam. Amazon's Ring Indoor Cam is a smaller camera that was announced on Wednesday. It looks about the size of a small glass for a port wine.
Take your pick between the two because with the Ring Indoor Cam, you'll still get security benefits – as Amazon says, "small in size" but still "big on peace of mind". And no need to wait on a pre-order for this Alexa friendly device since the Ring Indoor Cam is available now for $60 USD.
The Amazon Smart Oven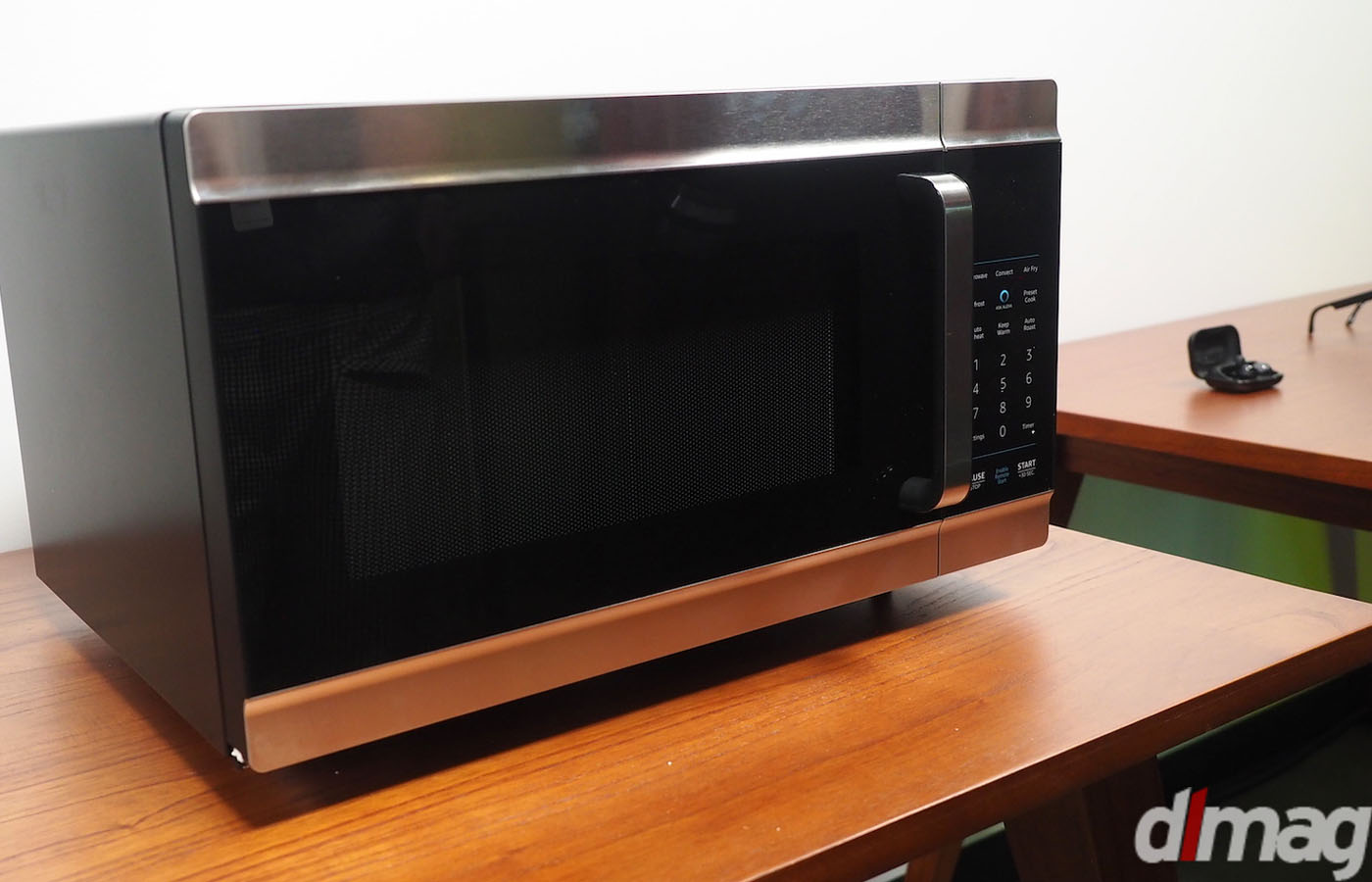 A line up of new smart tech products would, definitely not, be complete without something available for the kitchen like Amazon did last year. This year, the company brought something to the dinner table with a new smart tech device for the kitchen, the Amazon Smart Oven.
The Amazon Smart Oven is a wondrous hybrid that solves many needs with one convenient device. It is part microwave oven, part convection oven, part fryer, and part warmer oven that can all be directed via other Alexa capable devices. It is available for preorder at $250 USD, so get ready to cook away.
Echo Frames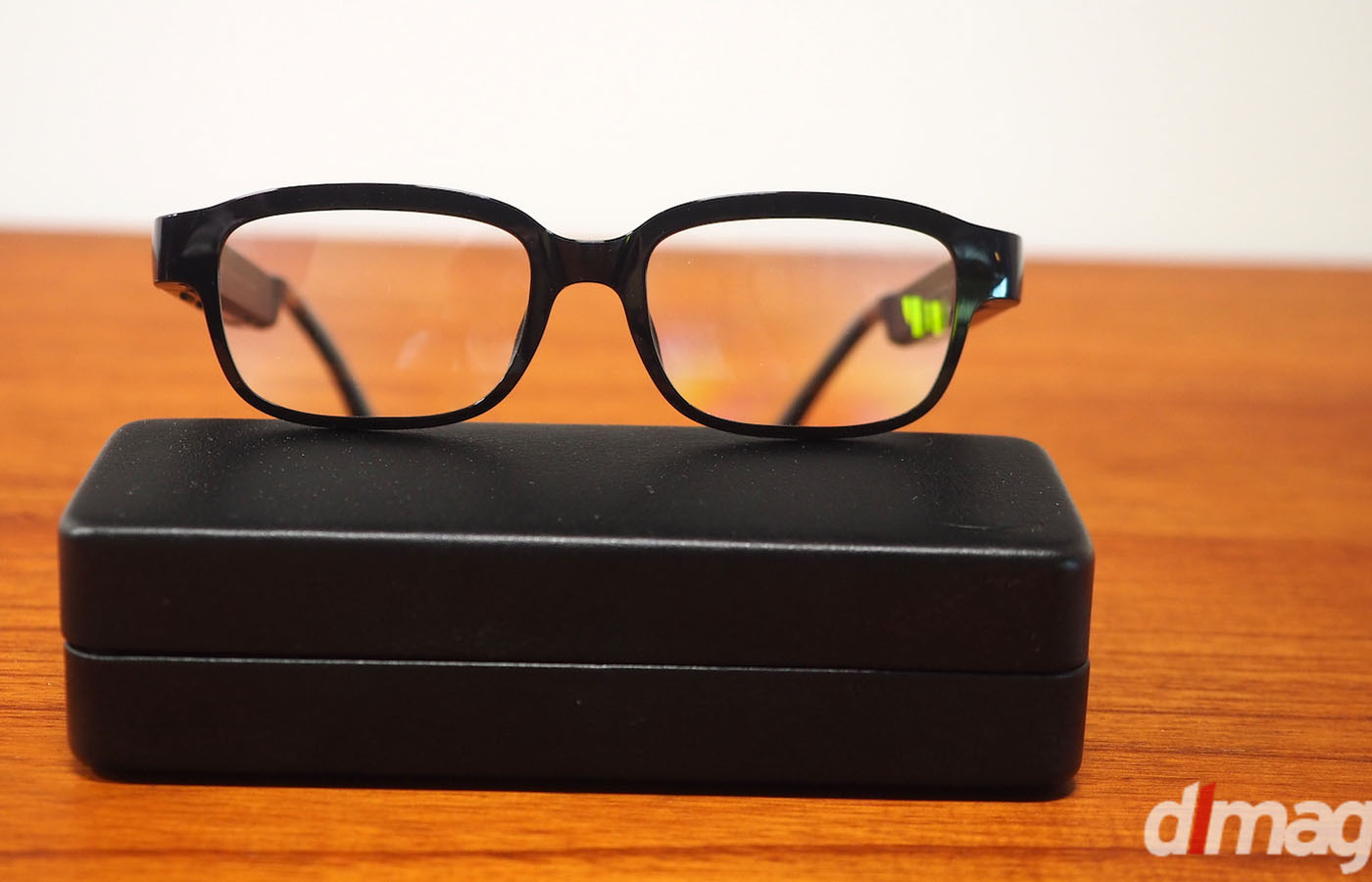 Amazon has come out with their own version of smart glasses. Who says that wearable smart tech isn't hip. The Echo Frames were presented at the end of the event, like an understated afterthought. Needless to say, the Echo Frames made a big splash at Amazon hardware day. So what do and don't these glasses have? Well for starters, the Amazon Echo Frames do not sport a camera or display. They look somewhat similar to Bose's Frames, and the nice thing is that you can place a personal prescription within. And you can talk to Alexa should you need her while walking around.
The Echo Frames are a part of what Amazon is calling Day One Editions initiative, which aims to get new products out to customers that have a limited volume. Because then, the company will use the feedback in order to determine if they should continue hard with production, scale back, or cease the lifespan for a particular product. For now, these glasses are part of an invite-only release, like the Echo Look and Echo Auto. For those lucky enough to try them, the glasses cost $180 USD.


Echo Loop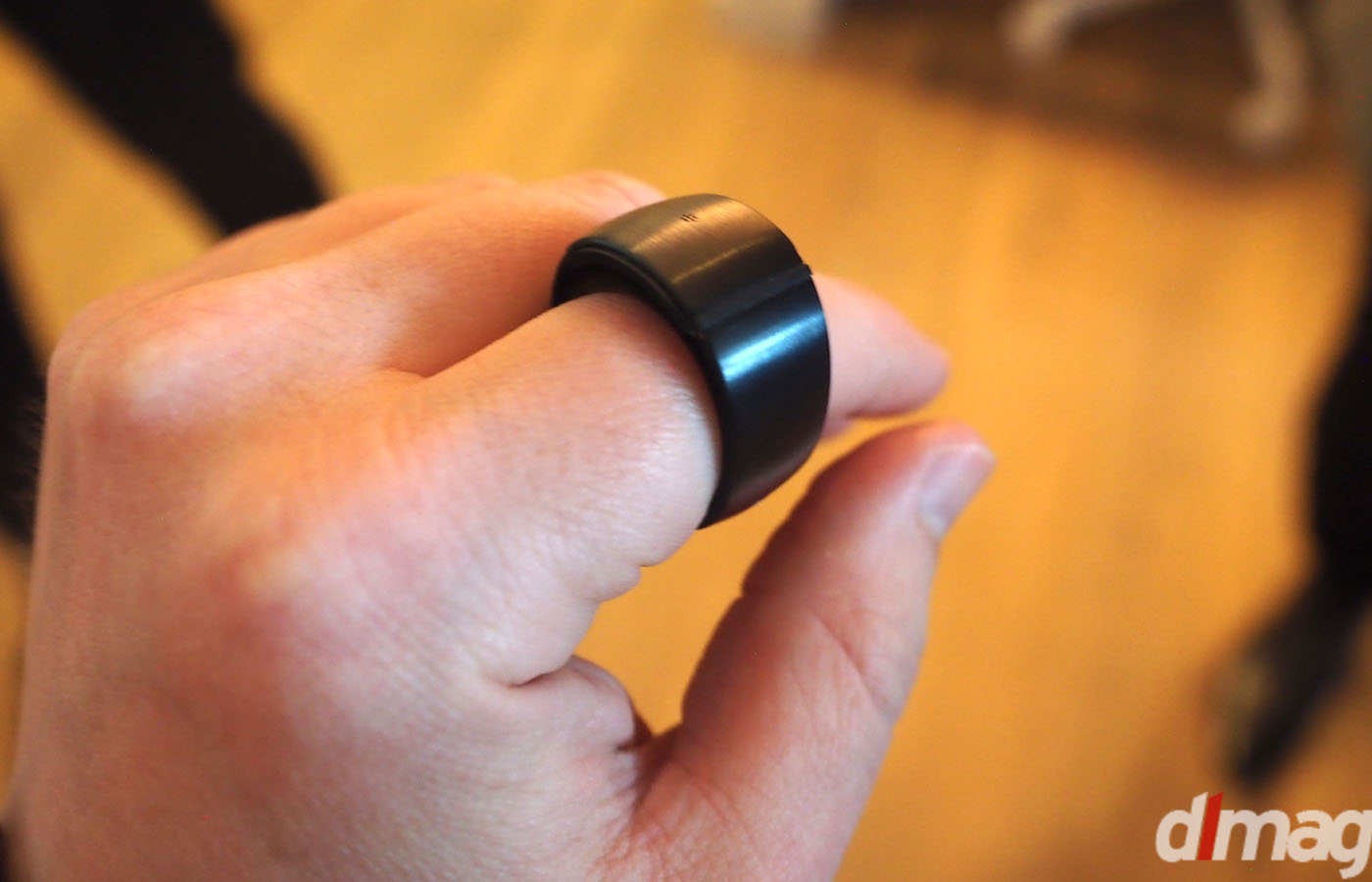 Another product released as a super-exclusive thing is the Echo Loop. This one kind of looks like something that a superhero would be wearing and using or a spy's cool tool. The Alexa capable smart ring has two miniscule microphones and a small button for powering on the wearable device.
The ring will pair with your mobile phone and you will notice a subtle vibration that will serve a two-fold purpose: the first is when Alexa is listening, and when you receive a notification or call. I don't know about you, but this is definitely one of the wearables that I'd like to own. But, once again, as part of the limited release items, only a few will receive the ring for $100.
Amazon Flex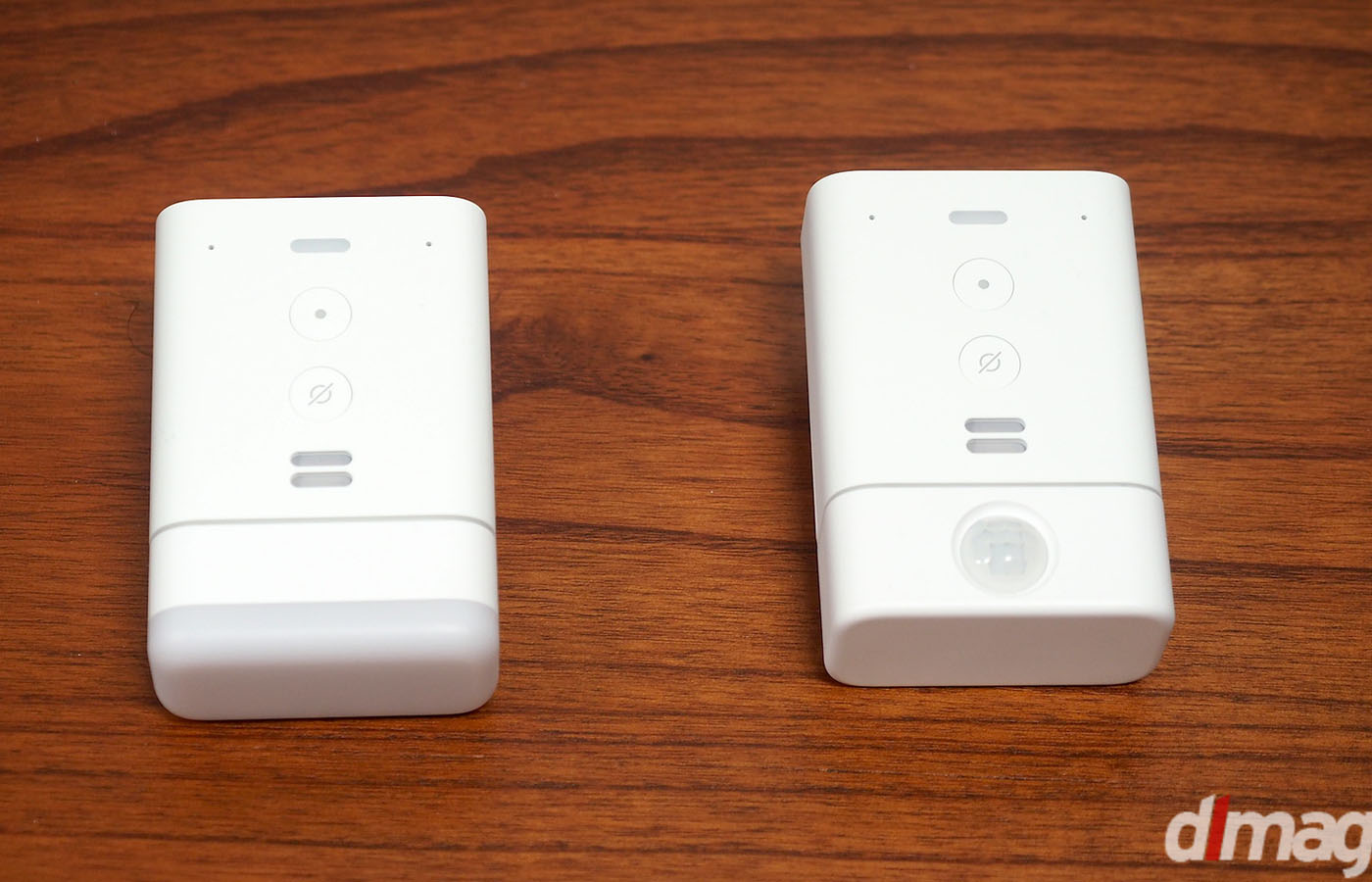 The Echo Flex is a small speaker that is meant to be plugged into a wall outlet. But don't expect this to me the main speaker you listen to your music on. Instead, Amazon has envisioned this plug-in device to carry Alexa's voice into the room. There will be other accessories offered as part of it too.
You will be able to plug in the Amazon Flex into a hallway for example, and it will light the hallway also as a small nightlight as well as it will have a Ring-linked motion sensor for security and safety purposes. The device has a USB charging port where you will be able to charge other devices at the same time. The Amazon Flex is on pre-order and costs $25 USD, with its other accessories at $15.
Echo Buds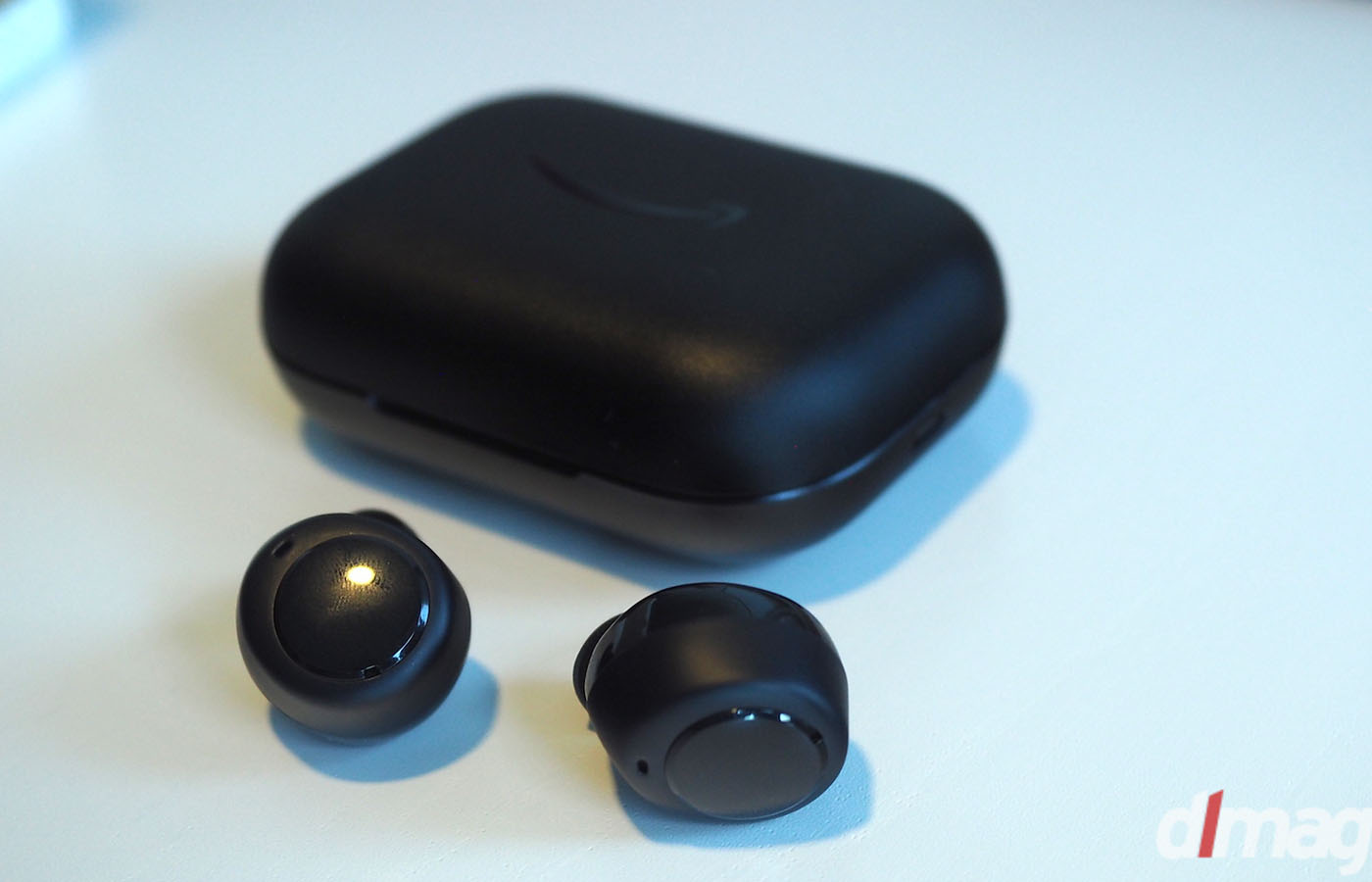 There are many smart buds out in the market, so it was about time that Amazon came out with their own. The company has finally released its first-ever wireless Echo Buds that use Alexa. Amazon indicates that the Echo Buds will have up to 20 hours of battery life with the aid of the case that also charges. However, the Echo Buds will give you five hours of playtime without the case.
The Echo Buds are on pre-order (the shipping is expected to begin in October) and they are being sold for $130 USD, making them a fair option and less expensive than Apple's Airpods, but on par price-wise with the Samsung Galaxy Buds. The Echo Buds will be actively noise reducing with Bose's Active Noise Reduction technology. In addition, these wireless earbuds are compatible with other voice services as well – like Siri and Google Assistant.
Amazon Eero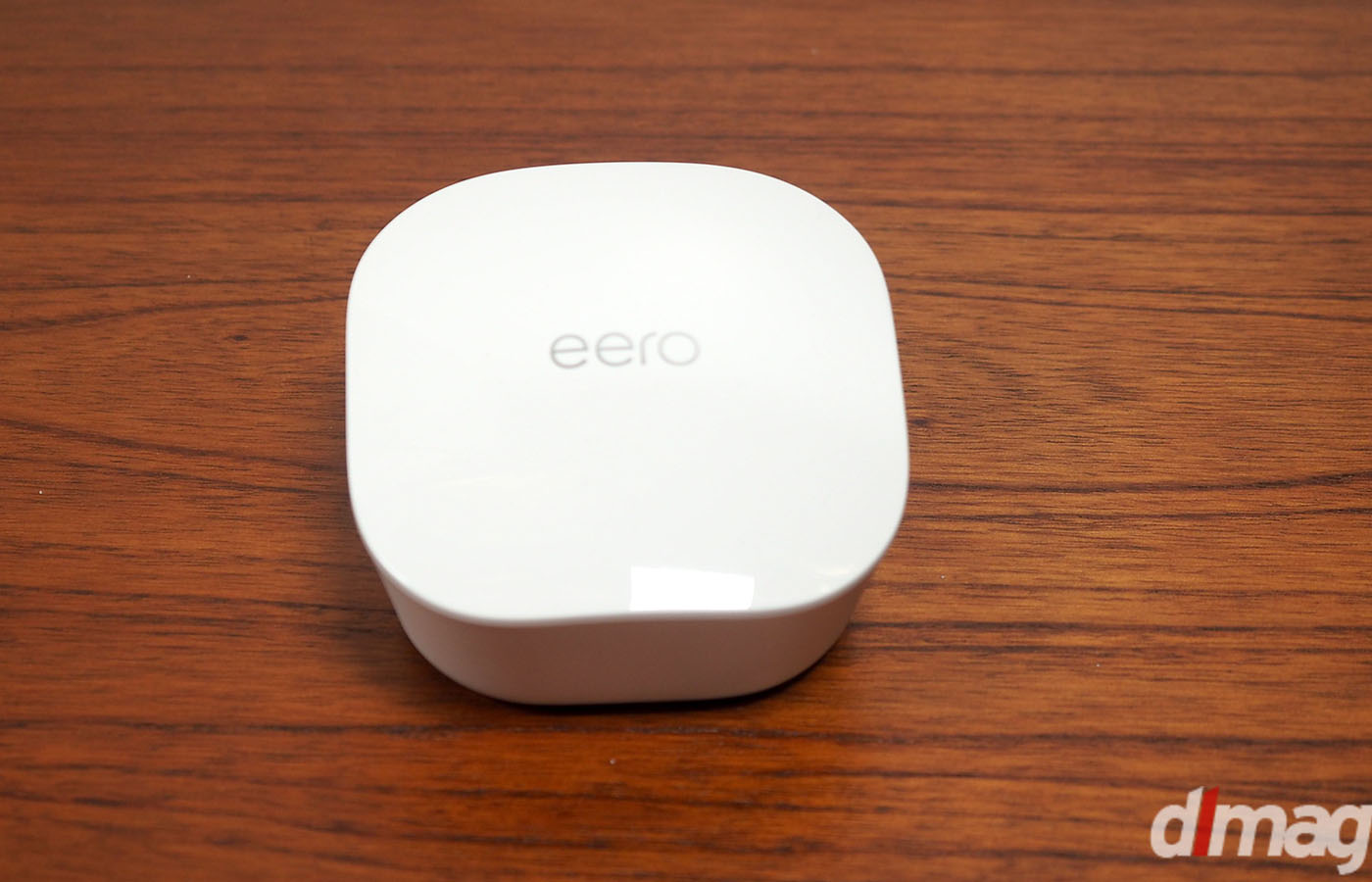 Amazon had taken over the wifi router company, Eero, earlier in the year, and is now presenting the Amazon Eero. So what will the new Eero do? It will feature dual-band radio and TrueMesh technology, with Eero Secure or Eero Secure+ services in tow as subscription add-ons. The company was rather mum on all the capababilities of the Eero.
It also must be mentioned that the Amazon Eero is somewhat large and awkward in shape and appearance. No word yet on the exact speed, however. The Eero is on sale and available for immediate purchase in the USA at the cost of $100. There is also a 3-pack option sold for a total of $250 USD. Amazon is expected to release the Eero in Europe at a later date, probably sometime in November.
Ring Fetch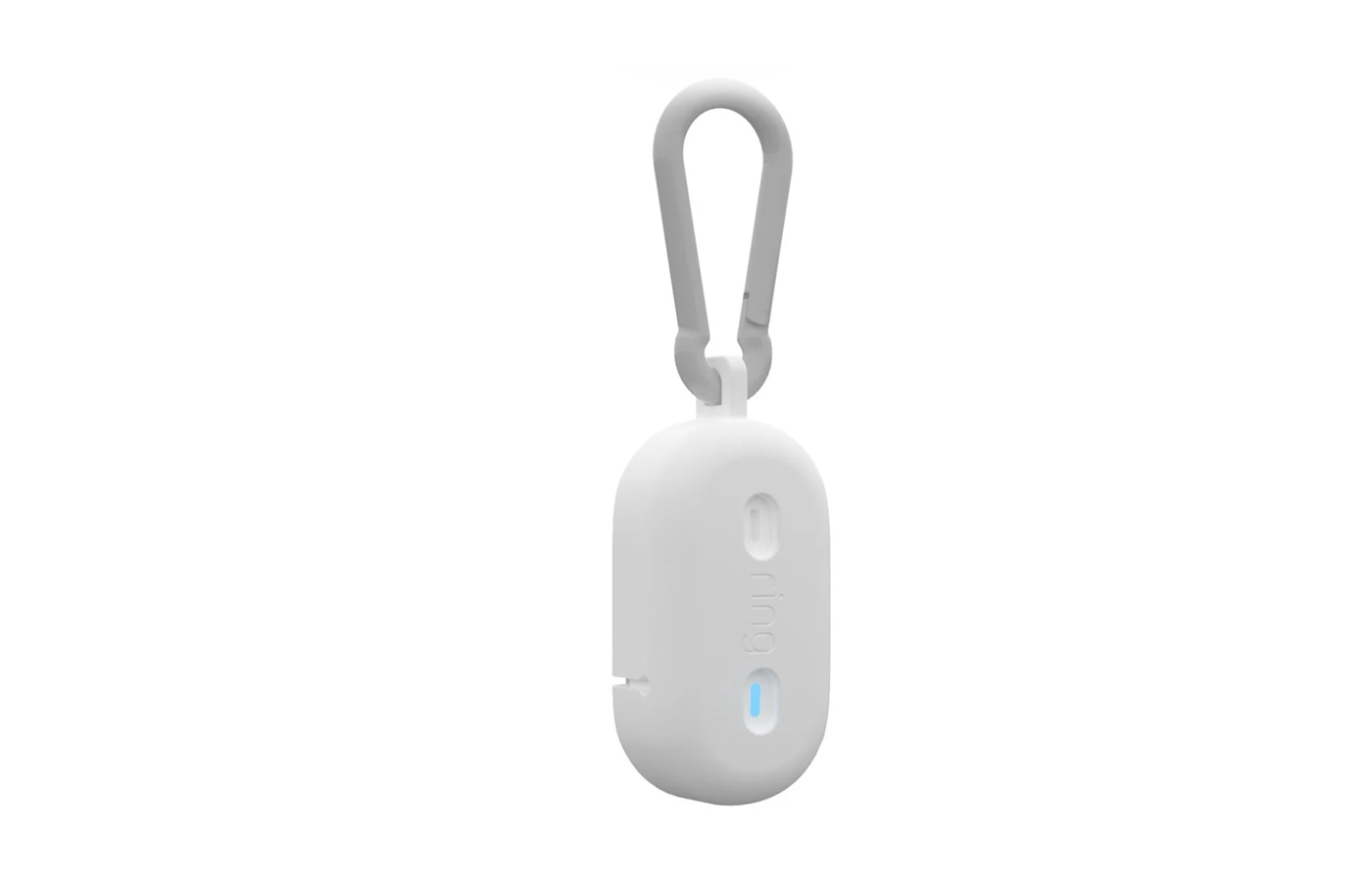 Last in this article, but not least in the list of Amazon products presented is the Ring Fetch. So, this is interesting as a product geared towards your pet. The idea is to attach the Ring Fetch to the collar of your dog and allow it to track your pet if it has ventured outside of a designated area.
The pet trackers are a helpful and popular device for the security of your furry loved one. With a Ring Fetch about their body, you won't have to worry as much about the consequences and stress of finding a lost pet. That all being said, if you're excited about the Ring Fetch, though you'll have to wait a little while more, as this product will now be available until next year 2020.