It's not every day you get to talk about new iPhones, but here we are. Apple hosted its big Wonderlust event today with journalists in attendance to watch a pre-recorded keynote in the Steve Jobs Theater, and one of their biggest announcements was the iPhone 15 series. The most impressive? Easily the iPhone 15 Pro and 15 Pro Max.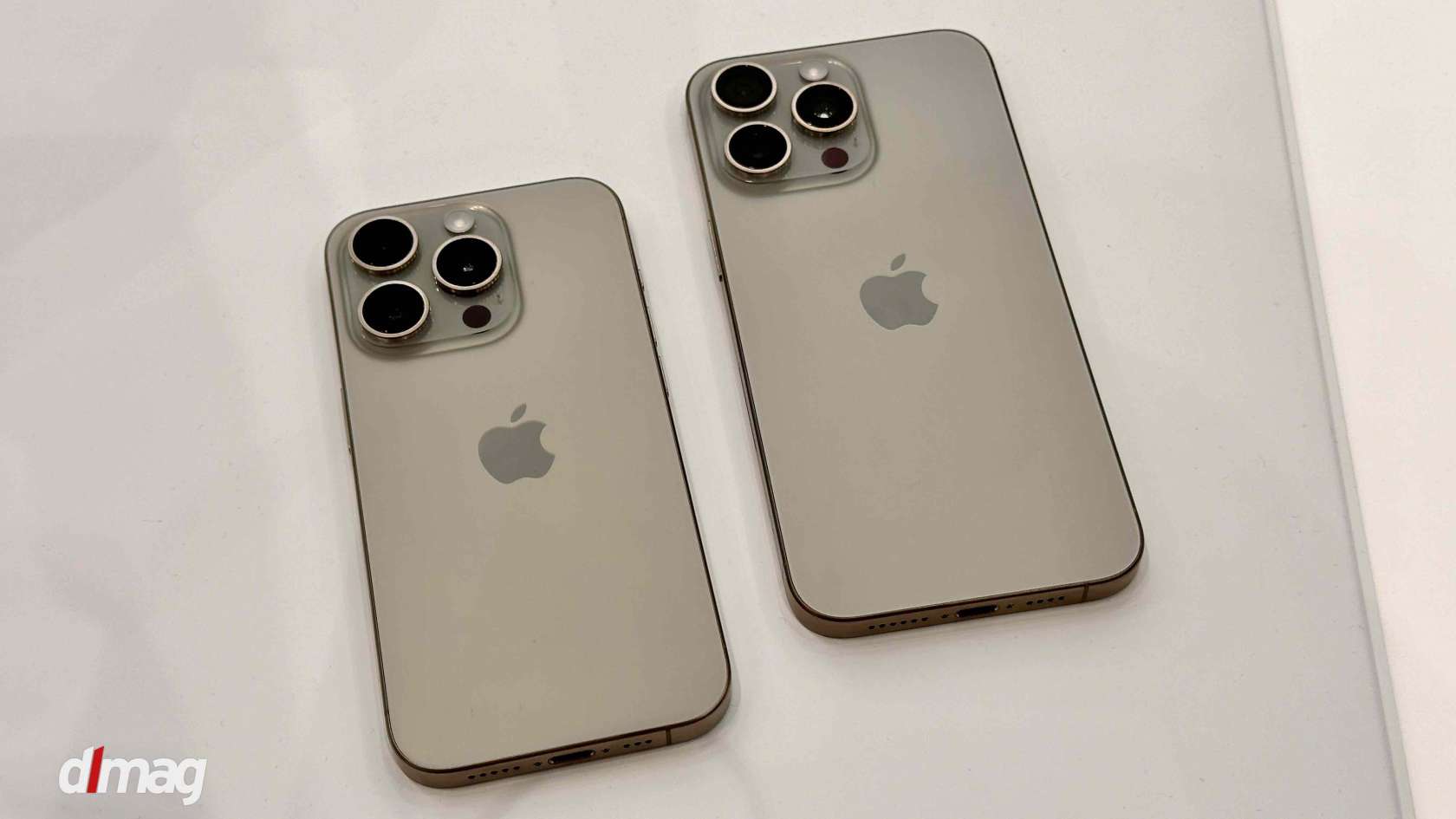 There were some rumors that we'd be getting an iPhone 15 "Ultra"–that hasn't happened, although it sounds like we might get something like that next year. For this generation, it's the 15 Pro and 15 Pro Max, successors to last year's 14 Pro series. And they improve almost every area of their predecessors, from the performance and cameras to the design and aesthetics.
That being said, the 15 Pro Max is Apple's most technically advanced smartphone to date, even more so than the regular 15 Pro. For the first time in a long time, Apple is giving greater incentive to folks to "buy the big one," thanks to its new periscope telephoto camera and battery life upgrades. Is that enough to convince most people to buy the luxurious offering? We'll have to wait to find out.
A Refined Design With New Additions
The iPhone 15 Pro and Pro Max share a lot of similarities with the last three generations of iPhones, but subtle differences help them feel refined and spruced up. Apple swapped the stainless steel frame from the 14 Pro for Grade 5 titanium (the same titanium alloy used for rovers on Mars), which helps each device to weigh about 10 percent less. You'll also get fewer fingerprints along the sides thanks to a new brushed finish, and it'll feel more comfortable to hold thanks to contoured edges. You'll still find aluminum on the iPhone 15 Pro, but on the inside, it's been blended with the titanium on the exterior.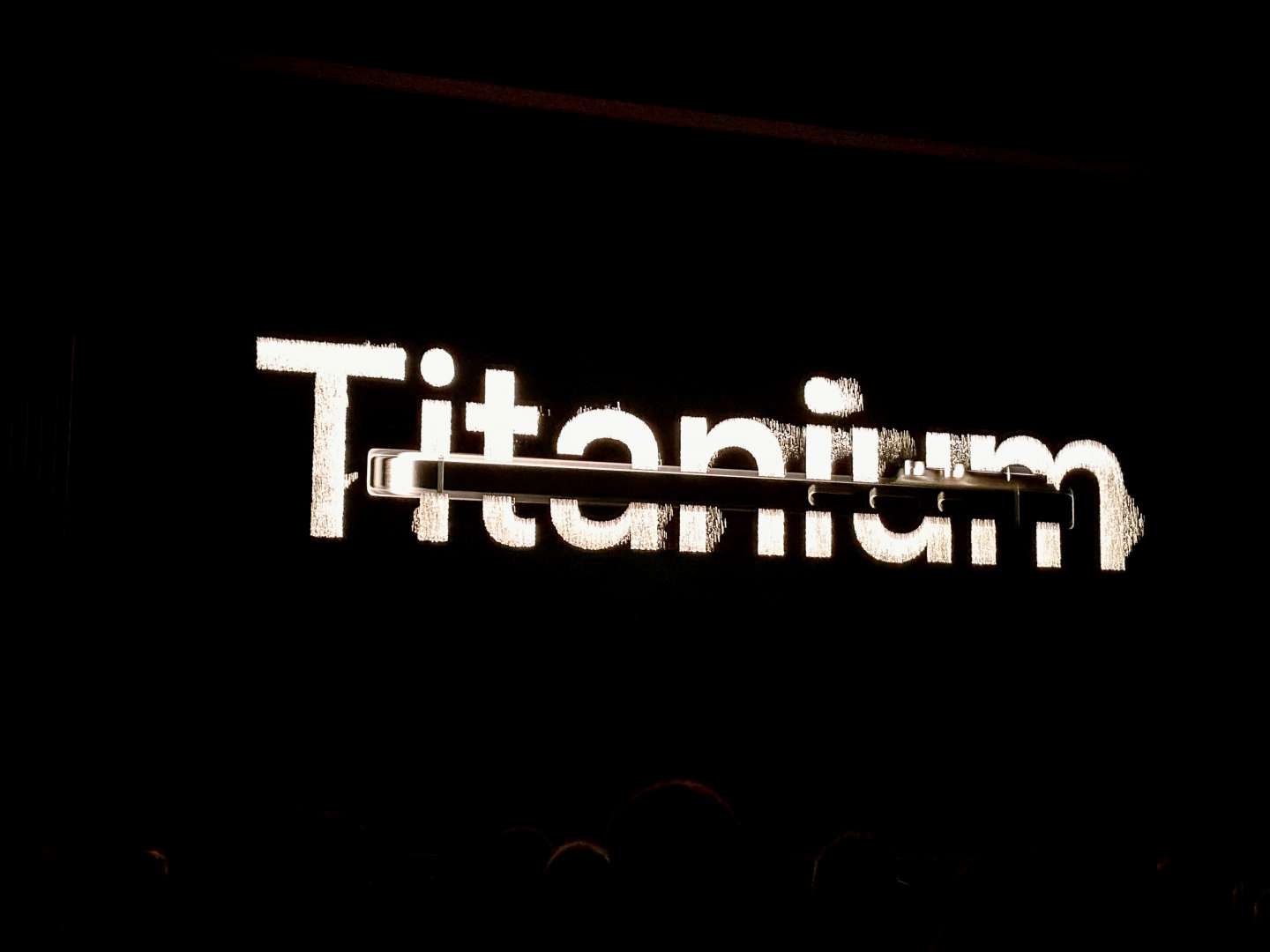 The iPhone 15 Pro still comes with a 6.1-inch screen, while the 15 Pro Max's display measures 6.7 inches. Both are protected by Ceramic Shield and use Super Retina XDR panels with 120Hz refresh rates and 2,000 nits of brightness. And now, they look a bit sleeker thanks to smaller bezels. Apple uses a new manufacturing process to shrink them by about 30 percent, which doesn't sound like much, but it definitely makes a difference.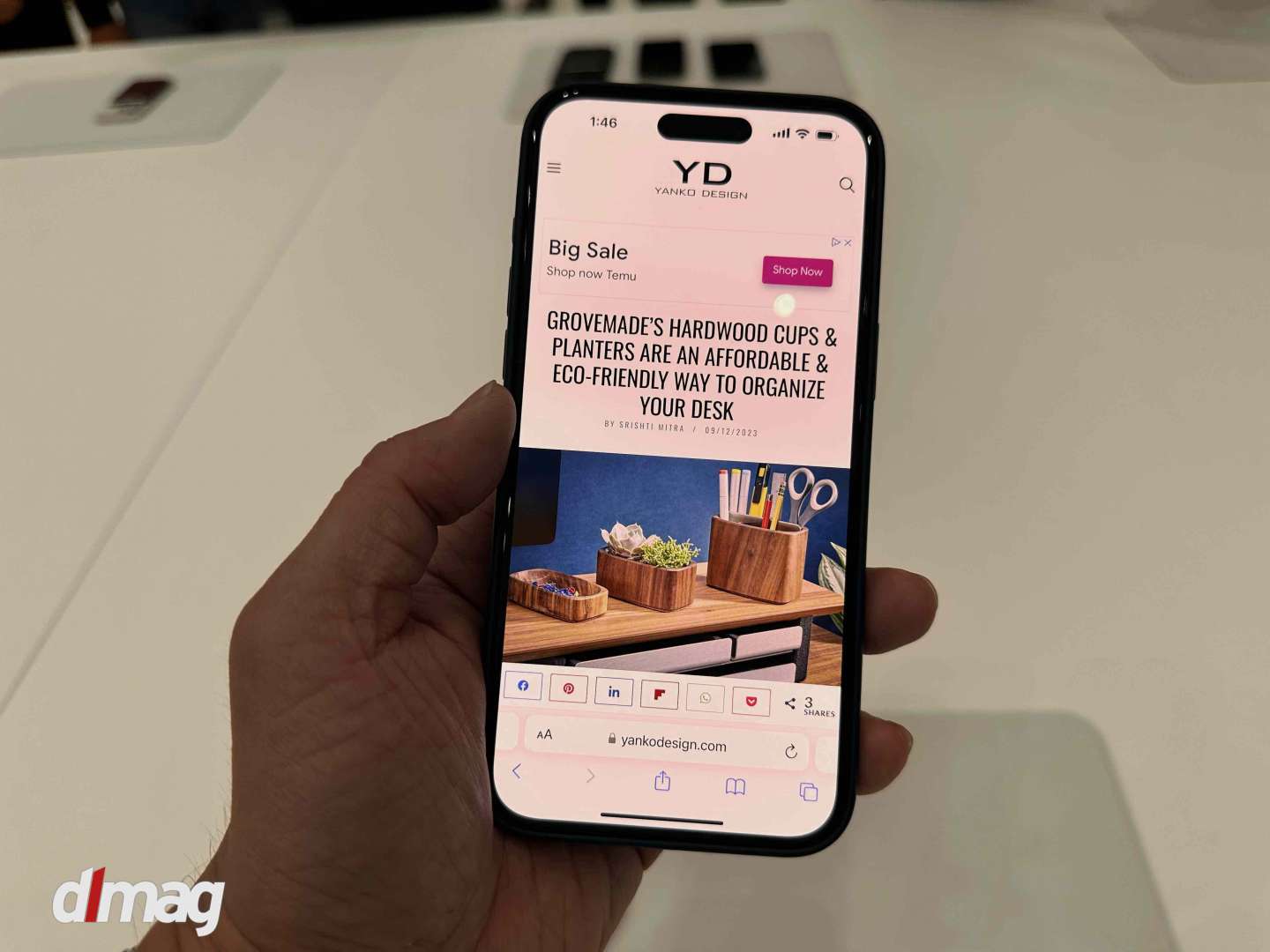 That's not the only difference along the border of these new iPhones. Look at the bottom, and you'll find a USB-C port in place of Lightning. Finally, after using its own proprietary connectors since the inception of the original iPhone, Apple has switched to the more widely used USB-C connector, which will give you faster charging and data transfers. According to Apple, those are USB 3 speeds at up to 10 gigabits per second, which is 20x faster than what Lightning was capable of.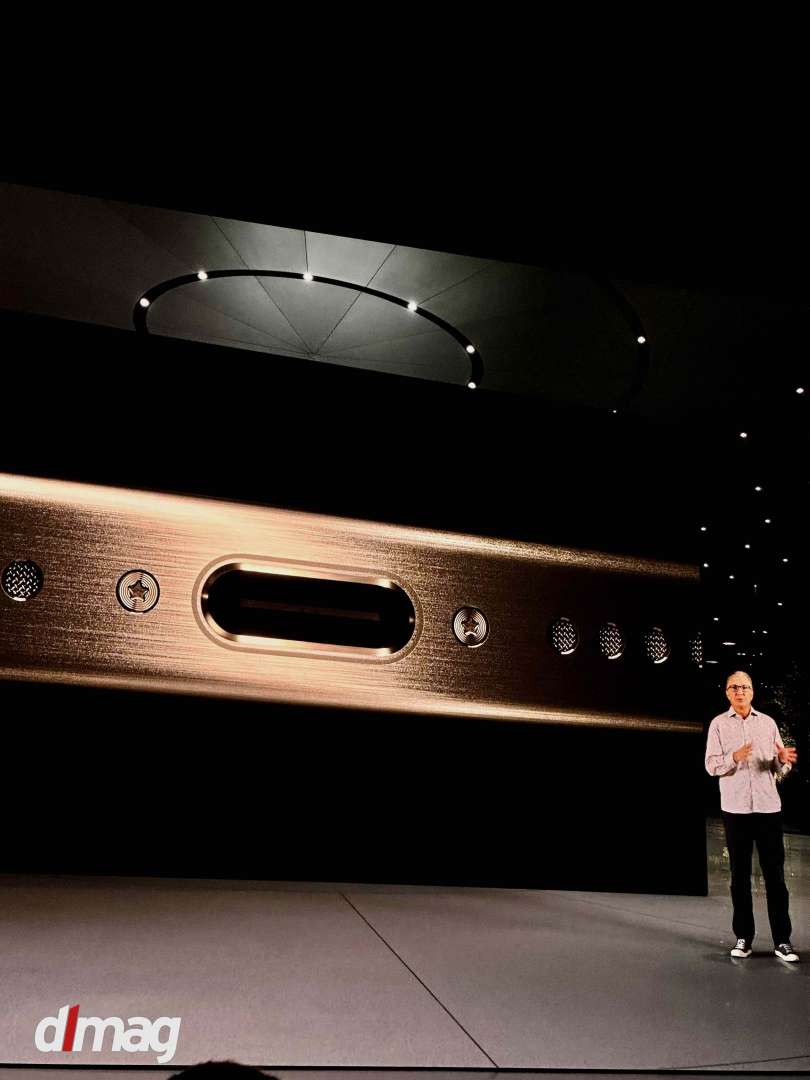 There's also a big change on the left side of both iPhone 15 Pros: a pressure-sensitive button. After countless generations of iPhones with physical mute switches, Apple has ditched the switch and opted for an Action button, which not only mutes or unmutes your phone but can perform other functions like acting as a shutter button for the camera, switch between Focus modes, record voice memos with a long-press, or toggle the flashlight. Apple even lets you map Siri shortcuts to the button. It's sure to be a divisive choice among iPhone fans who have relied on flicking a switch for years.
Apple Soups Up The Specs
There's a pretty big upgrade happening under the hood of the iPhone 15 Pro. Apple includes its cutting-edge A17 Pro processor, a 3-nanometer chipset that gives you 19 billion transistors to take advantage of. It's Apple's most powerful iPhone processor to date, and boy, can it do a lot.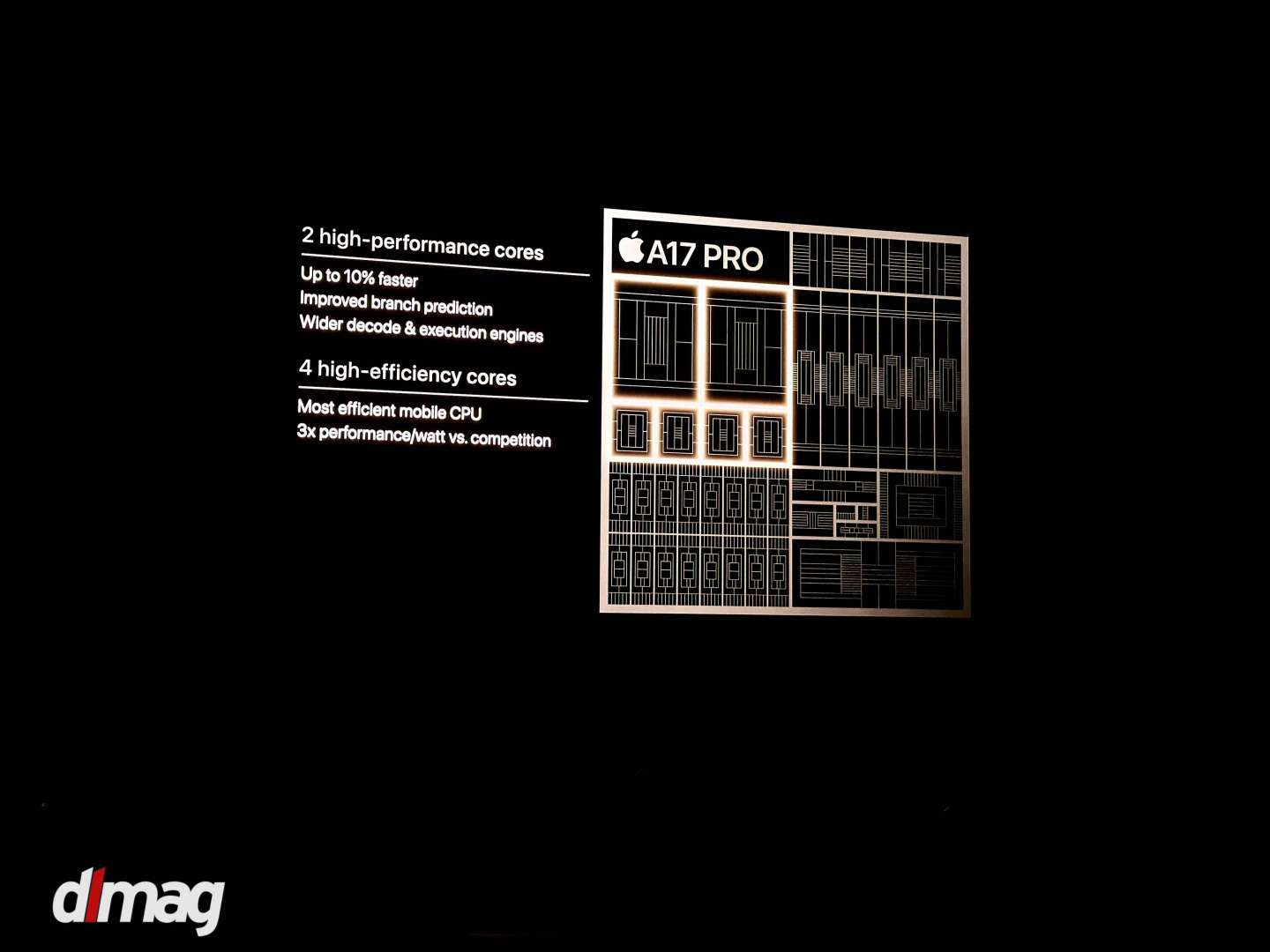 There's a six-core CPU with two performance cores that are 10 percent faster than before. The four efficiency cores are three times faster than what you'd find on competing processors. Apple's Neural Engine is also faster and can process up to 35 trillion processes at once, which is insane. There's also a new USB controller that gives the USB-C port proper USB 3.0 data transfer speeds.
The A17's GPU is a "pro-class" GPU, according to Apple, with a focus on performance, efficiency, processing complex workloads, and keeping things running as smoothly as possible. It's up to 20 percent faster than the A16 Bionic's GPU and comes with hardware-accelerated ray tracing for more accurate graphics at higher frame rates.
Apple focuses heavily on gaming with the A17 Pro thanks to Bluetooth controller support, variable refresh rates, and those crazy graphics chops. It's perhaps the most compelling mobile processor ever designed for mobile gaming, standing powerful enough to run console-level games like Resident Evil Village, Resident Evil 4, Death Stranding, and Assassin's Creed Mirage.
Besides the A17 Pro, the iPhone 15 Pro also comes with Apple's second-generation Ultra Wideband chipset, which lets you connect to other UW-equipped devices at up to three times the range as before. This will allow features like Precision Finding in Find My to work more reliably.
You also get Roadside Assistance, a new feature inside Emergency SOS via Satellite that uses the same satellite technology to connect you with service providers if you've run into an issue with your car like getting locked out or popping a tire. The feature will be directly available to those with an AAA subscription, and as a separate service.
In addition, the iPhone 15 Pro comes with Wi-Fi 6E, support for the Thread smart home standard, and improved audio quality when on phone calls.
Big Camera Upgrades
The cameras are always a big area of focus for Apple, as it's one of the features consumers care most about when buying a new smartphone.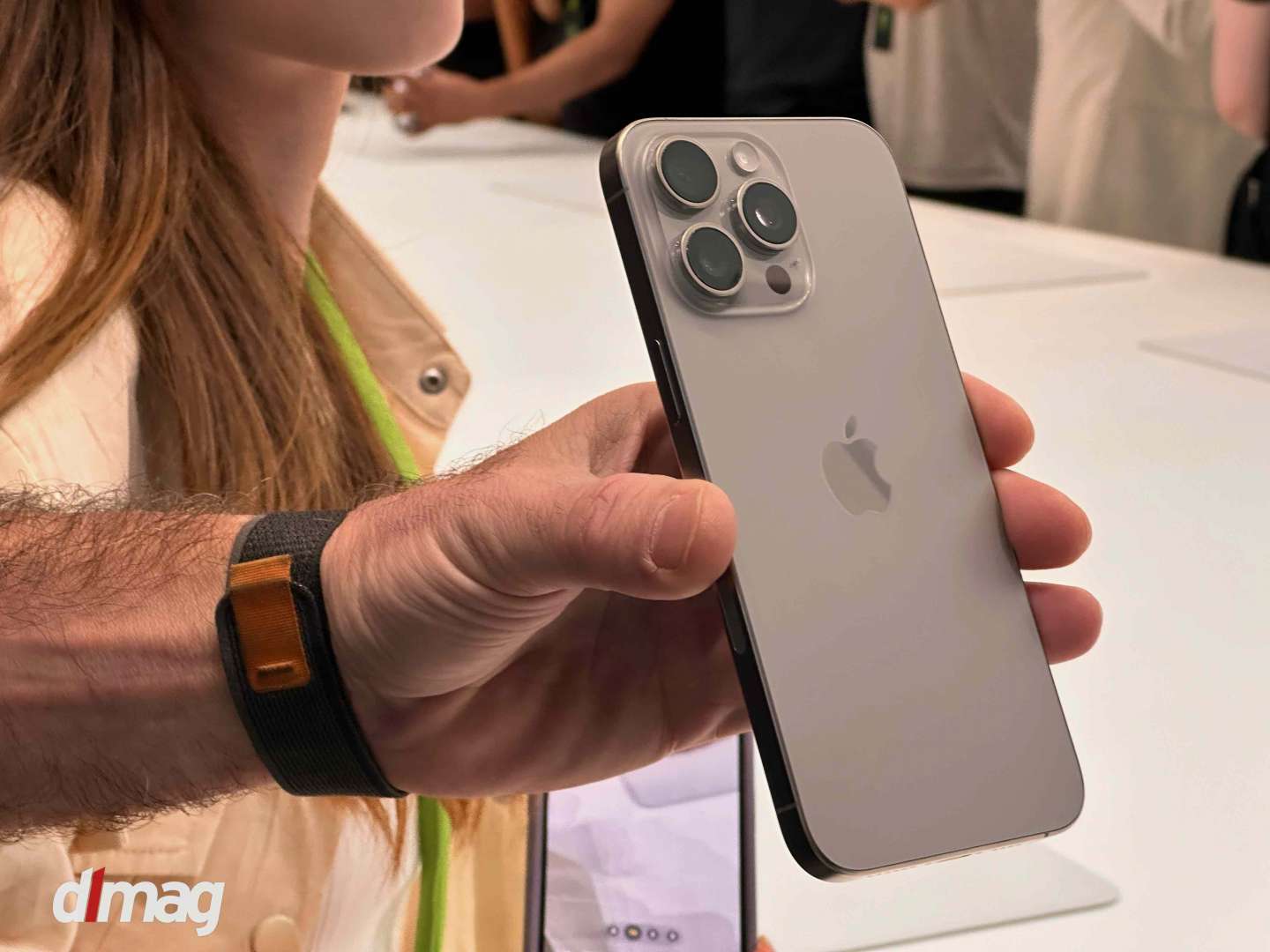 For the iPhone 15 Pro and 15 Pro Max, the company is supplying a new 48MP main camera with a larger sensor and an f/1.78 aperture. The camera can shoot higher-resolution 24mm, 28mm, and 35mm focal lengths that'll come in handy for pro shooters, and you can set a specific focal length as your default. Speaking of defaults, the camera shoots at 24MP by default, with the option to switch to 12MP, 48MP ProRes, or 48MP HEIF formats.
For the first time since the days of the iPhone 8, the bigger model is getting a more advanced camera system.
The iPhone 15 Pro Max strays from the regular 15 Pro with its new 12MP 5x periscope telephoto camera. Apple says it's using the extra room inside the 15 Pro Max to provide the feature, so if you were hoping to get it on the smaller model, you're out of luck.
The new periscope telephoto lens comes with a 120mm focal length and a larger sensor than the 12MP telephoto on the regular 15 Pro. It also ships with Apple's most advanced image stabilization yet, with up to 10,00 micro adjustments per second (twice that of the 14 Pro).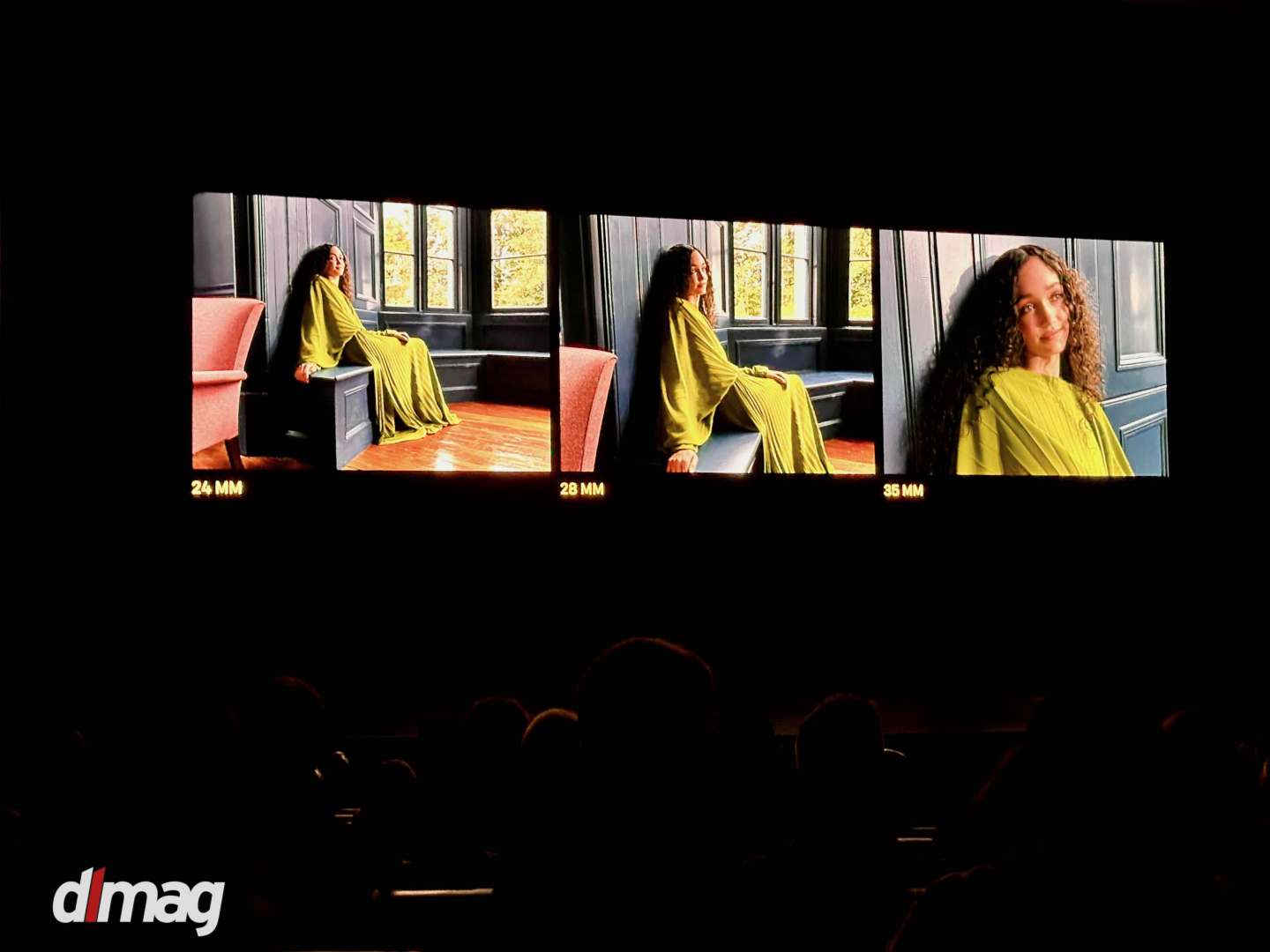 The 12MP ultra-wide camera is getting a new anti-reflective coating and better night performance on both phones, which will certainly help to keep photos looking consistent across each camera lens.
Across the board, Apple says the iPhone 15 Pro's cameras can perform better at night thanks to improvements to the Photonic Engine, including the ability to capture portraits at night using the LiDAR sensor. Smart HDR is also getting upgraded with more true-to-life renderings of colors and skin tones, available not just through the main camera app but third-party applications as well.
Using the USB-C port and the A17 Pro's new AV1 decoder, the iPhone 15 Pro can stream to live video feeds a lot easier, at up to 4K 60fps. The phones can also be connected to a photography application on your computer to automatically transfer 48MP photos as you capture them for reviewing. You can also directly transfer photos and videos to external drives.
The iPhone 15 Pro is also the first to use the Academy Color Encoding System (ACES) standard, the color management system of the Oscars.
Of course, Apple also had to include a feature that ties in with the Vision Pro, the company's AR headset. You can record Spatial Videos with the 15 Pro and 15 Pro Max using the main and ultra-wide cameras at the same time, which will let you relive special moments with more depth and a true-to-life feel. The feature will arrive later this year.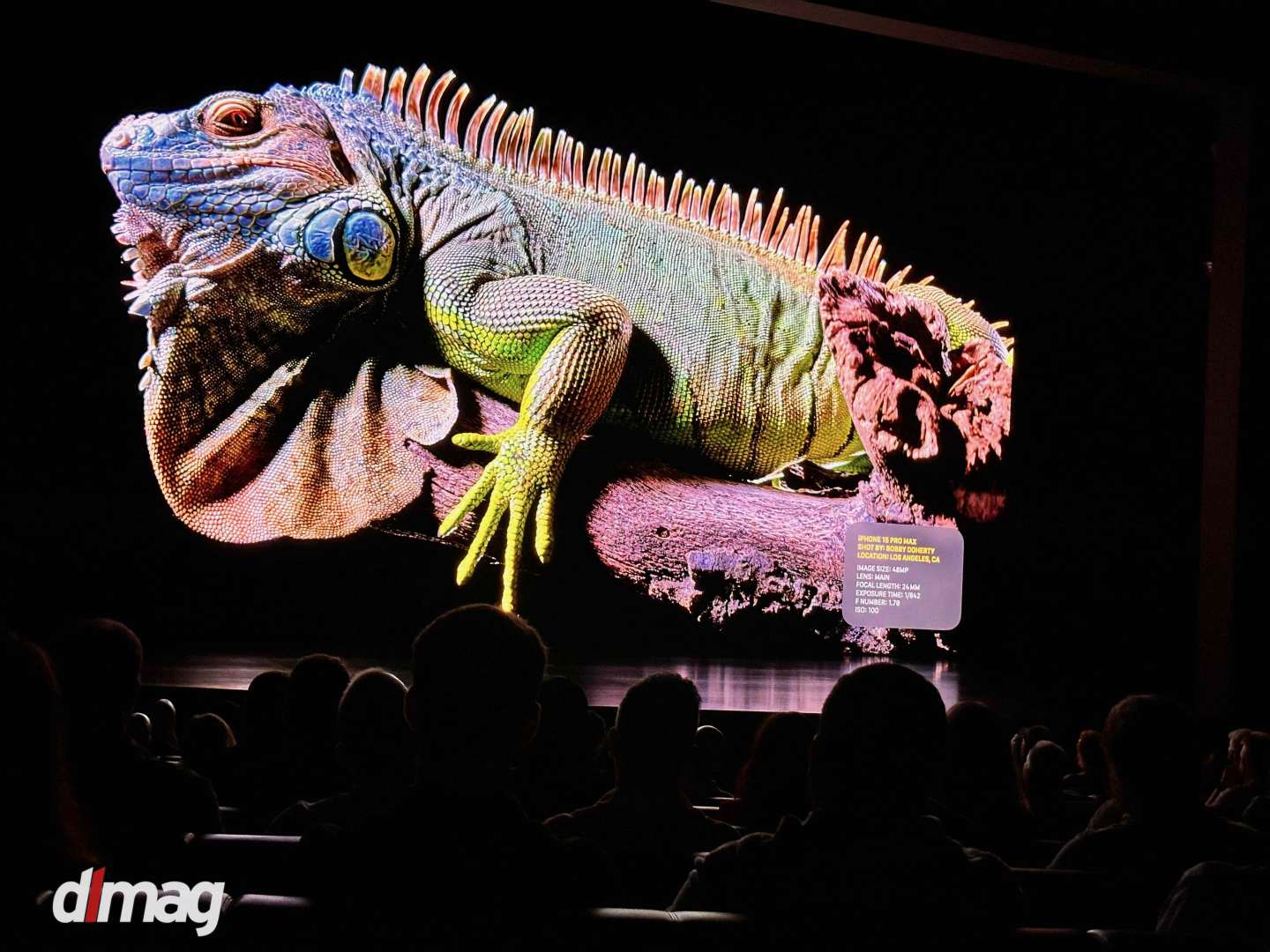 Longer Battery Life And Faster Charging
The batteries are larger inside both phones, and the USB-C port will allow for faster charging. However, Apple didn't specify exactly how these metrics balance out. We'll need to get our hands on the devices to get a better idea.
For fans of MagSafe, you'll be happy to know that Apple is including support for the new Qi2 standard, which will open up support for 15W wireless charging to non-Apple-certified accessories.
Sustainable Accessories
In its efforts to reduce its carbon footprint, Apple is no longer making leather accessories for its new products, including the iPHone 15 Pro. To pair with it, Apple has developed a new FineWoven Case and Wallet that use durable microtwill material that's sourced from 68 percent post-consumer recycled content. They're available in a variety of spiffy colors, and they compliment the 15 Pro's color lineup nicely.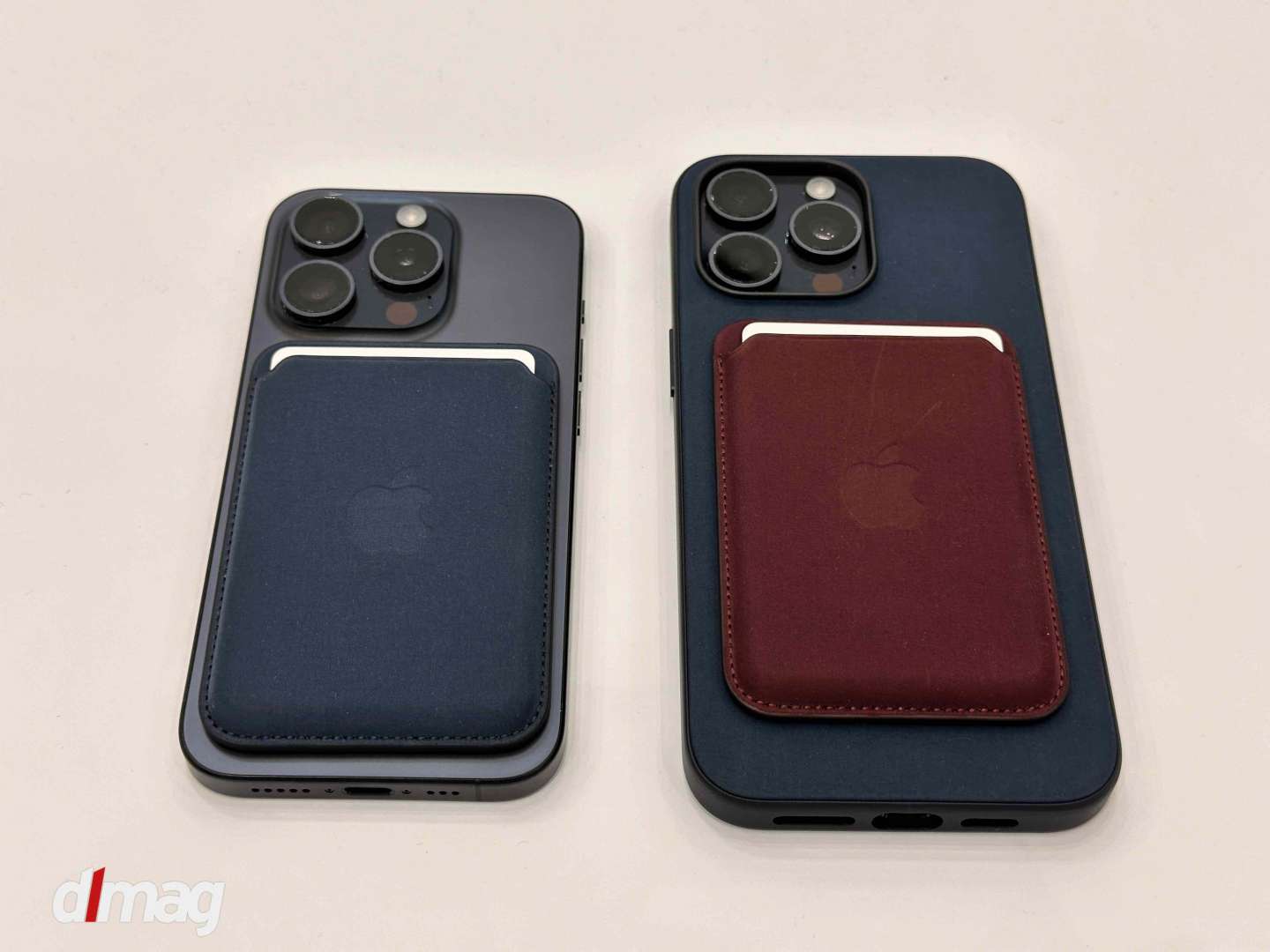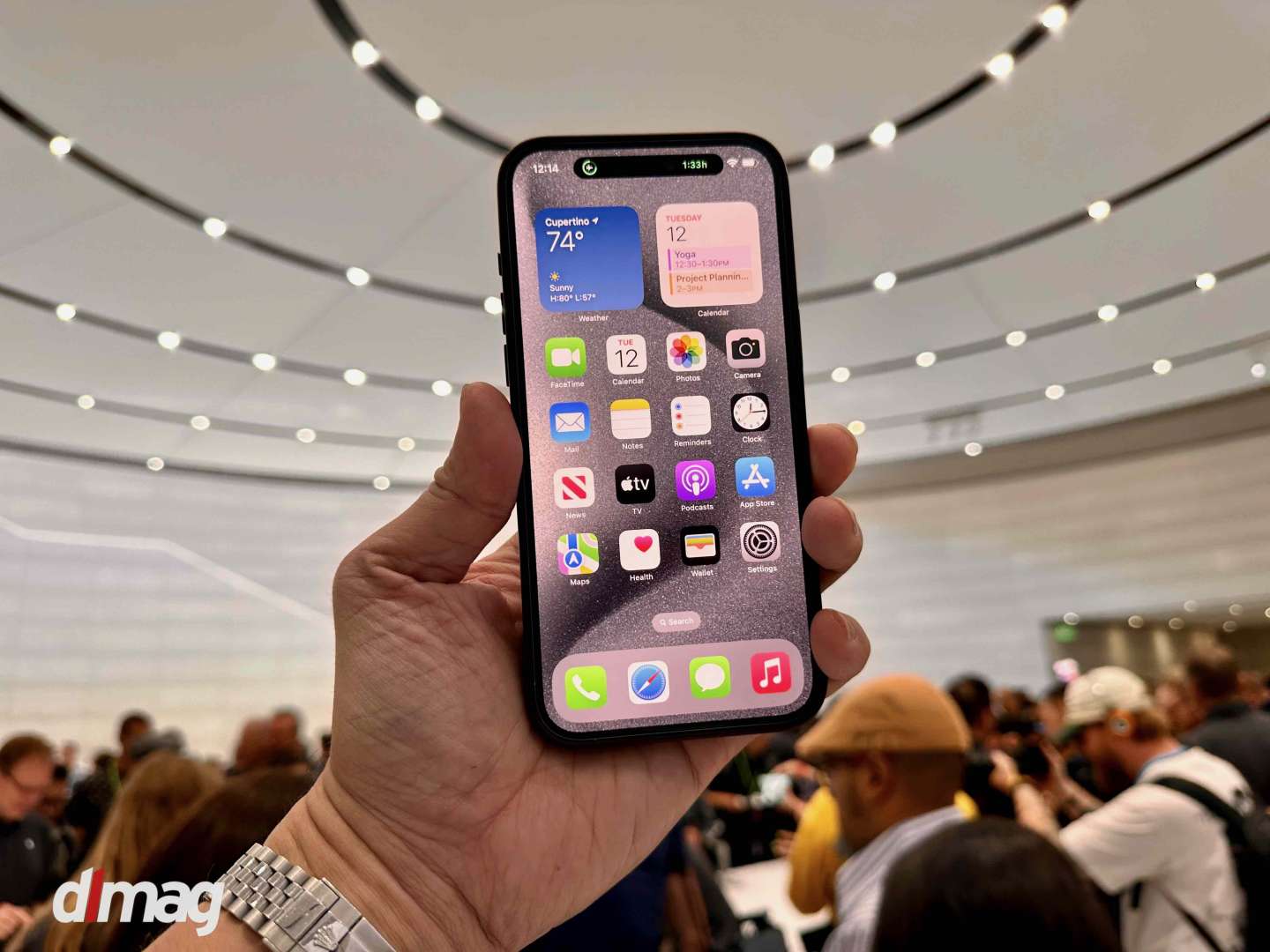 Pricing And Availability
The iPhone 15 Pro starts at $999, while the 15 Pro Max starts at $1,199. You get 128GB by default on the 15 Pro and 256GB on the 15 Pro Max. They go up for preorder this Friday, September 15th, and launch on September 22nd.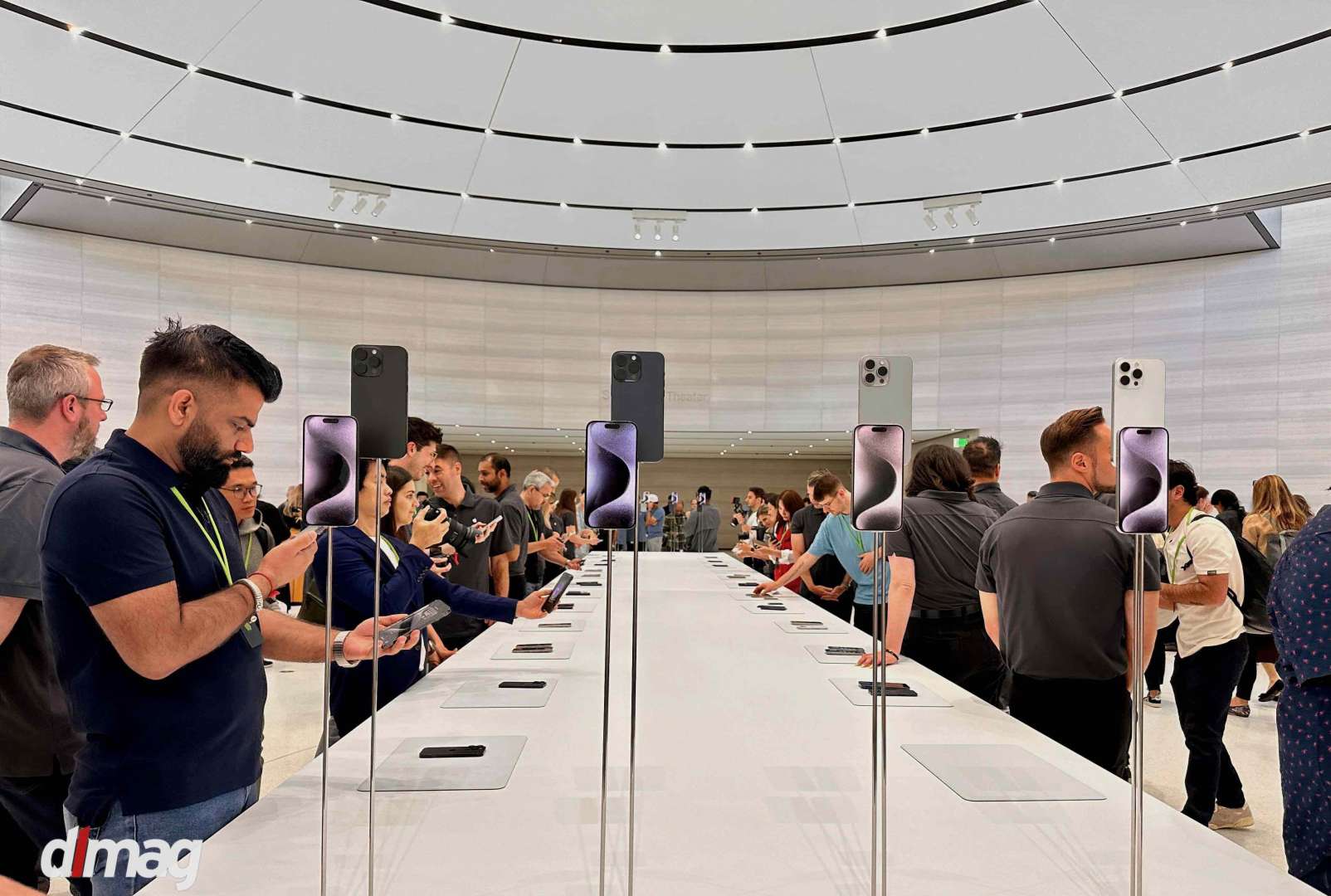 Both phones will ship in four colors: Black Titanium, White Titanium, Blue Titanium, and Natural Titanium.