On the box
It's no secret that I'm a happy user. No, please don't allow your mind jump to the conclusion I'm a drug addict, because that I'm not. The addiction I am referring to is, however, for the Jaybird Tarah Pro sports earbuds. Jaybird manufactures premium sports earbuds with superb sound quality that are aimed towards active individuals and serious athletes striving for peak performance training and racing days, as the company states "for passionate runners, bikers, climbers, snowboarders."
The Jaybird Tarah Pro has been my buds of choice over the last six months. So when word was out that Jaybird would send us the Jaybird Run XT True Wireless Sport Headphones for review, I was pretty psyched about it. In general, I'll embrace anything that is more streamlined, lightweight, and minimalist with open arms – however, it's imperative the product work well. The Jaybird Run XT is indeed truly wireless as the box suggests – a good start. They are small, attractive, and sit discreetly in the ear. For a comparison, I laugh when I see people walking around with Apple wireless headphones hanging out of their ears. The white piping looks ridiculous and people look like human versions of post-modern architecture (think Centre George Pompidou in Paris). The Jaybird Run XT wins hands down in the aesthetic design department.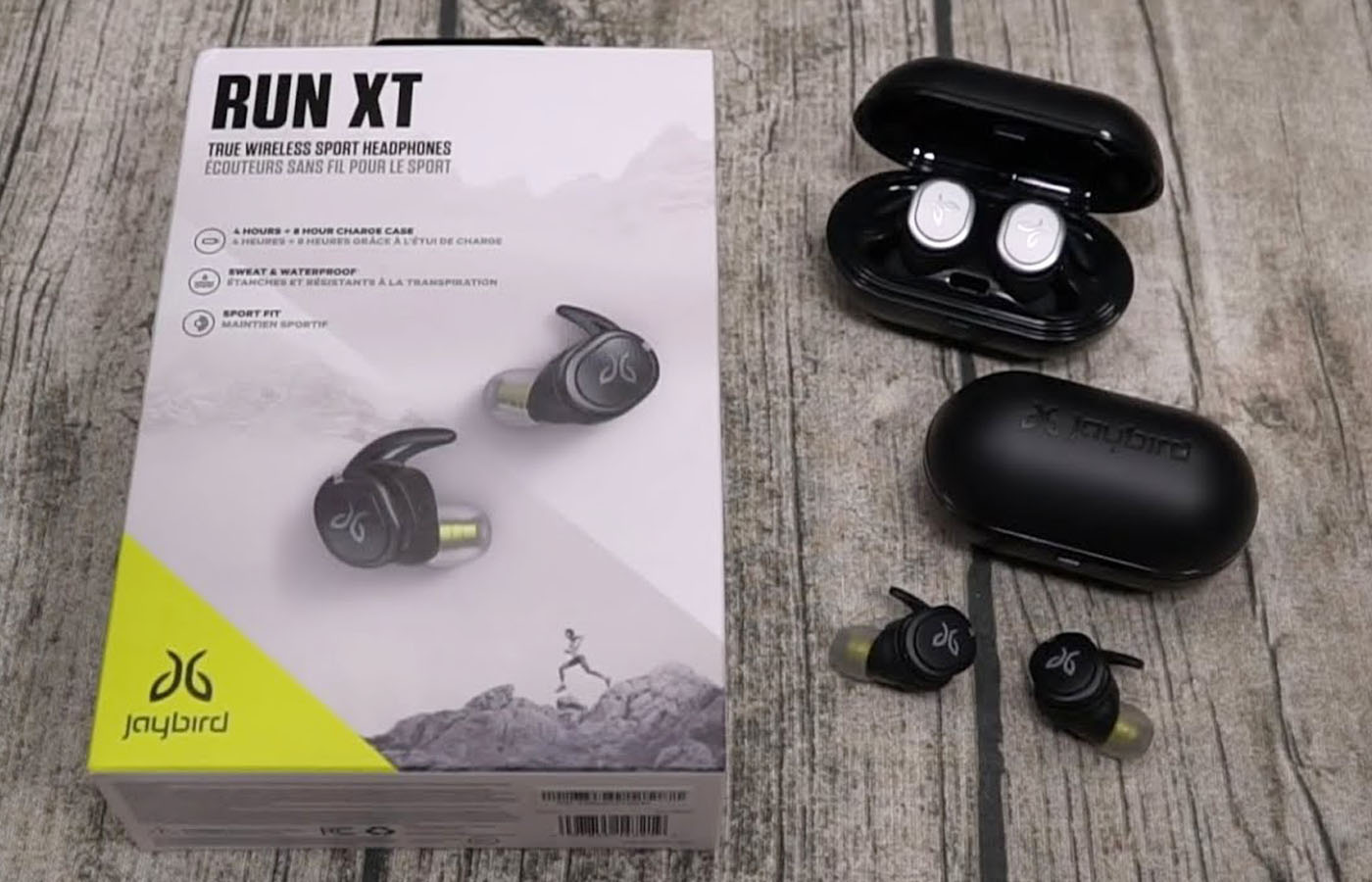 In the box – the facts
The Jaybird Run XT arrives nested within a small, black hard-clamshell case. The case is also the charging base for the buds and is very convenient and portable. The risk of losing a Jaybird Run XT bud is high, so keeping them put in the case when not in use is essential. Open the case and pull out an earbud with your thumb and index finger. It's very small and light – each piece weighs 6.83 grams. The buds are activated coming out of the case, and the reverse is true with shutting off.
Also included is a micro USB connector and ultra-comfortable silicone ear tips and fins tips: two sets of rounded ear tips and oval ear tips (small and medium) and four pairs of ear fins that help anchor the bud to your ear for a more secure and sport-specific fit.
The Jaybird Run XT can brave inclement weather or drippy sweat with its fantastic IPX7 rating -giving you piece of mind that the expensive technology can survive raindrops and the like.
The entire system gives you a total of 12 hours of playtime. What exactly is the system? When the buds are fully charged, they will play up to 4 hours (a full charge takes 2 hours). Alternatively, a quick 5 minute charge yields 1 hour of playtime. The carrying case offers an additional 8 hours of charging time, which should cover most of your bases and is good for start and stop play, not continuous play.
The Jaybird Run XT handles both music and calls. The sound profile on these buds can be fully customized with the Jaybird App, or you have the option of selecting one of the pre-existing profiles: pump up the base, flatten the sound, have your way with it.
Out of the box – the good, the bad & the ugly
Now for the fun stuff: the nitty-gritty, I pick-it-apart details of the Jaybird Run XT.
PAIRING ISSUES
The entire kit seems fairly simple and straightforward, and it is. At least, until you have to pair the darn things. I picked the buds up out of their case, my fingers like miniature cranes, and placed them in the ear. And then, I tried to pair. For the life of me, they would not pair with the assurance that my tech is definitely up to date. I tried pairing the Jaybird Run XT earbuds with three devices: a Google Pixel 3 phone, Huawei P30 phone, and a Garmin Fenix 5S Plus watch.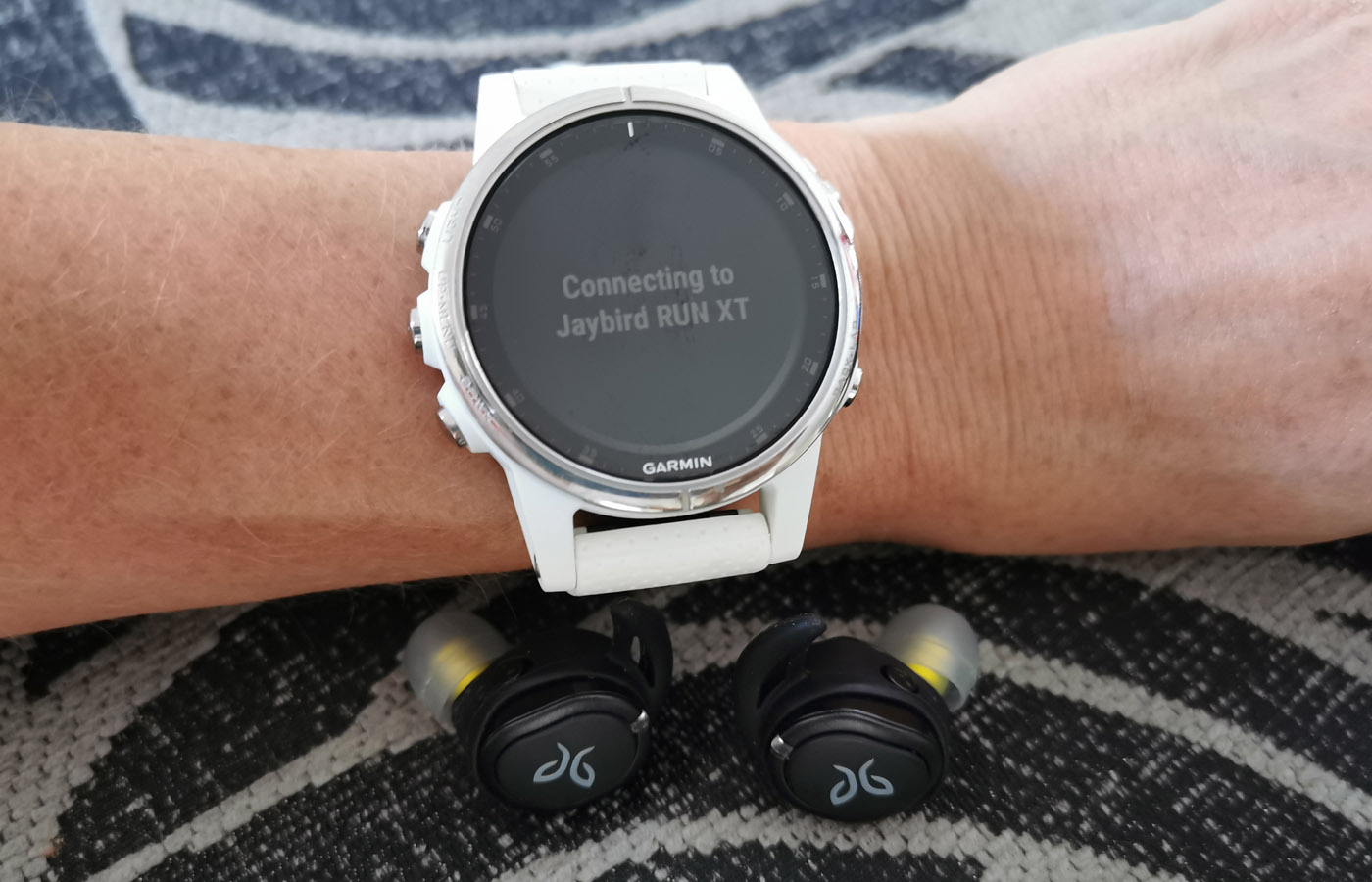 After days of trying, I was ready to give up. Finally, they paired to my Google Pixel 3 phone (still to date not the others). And, it happened by accident too. The right bud would pair, but not the left – the left bud is supposed to pair automatically after the right. Days later, I noticed the Bluetooth status on the Google Pixel 3 indicated it was in "paired" mode with the Jaybird Run XT. Happily, when I tested them, both right and left were working. By far and away, this was the most frustrating part of this review.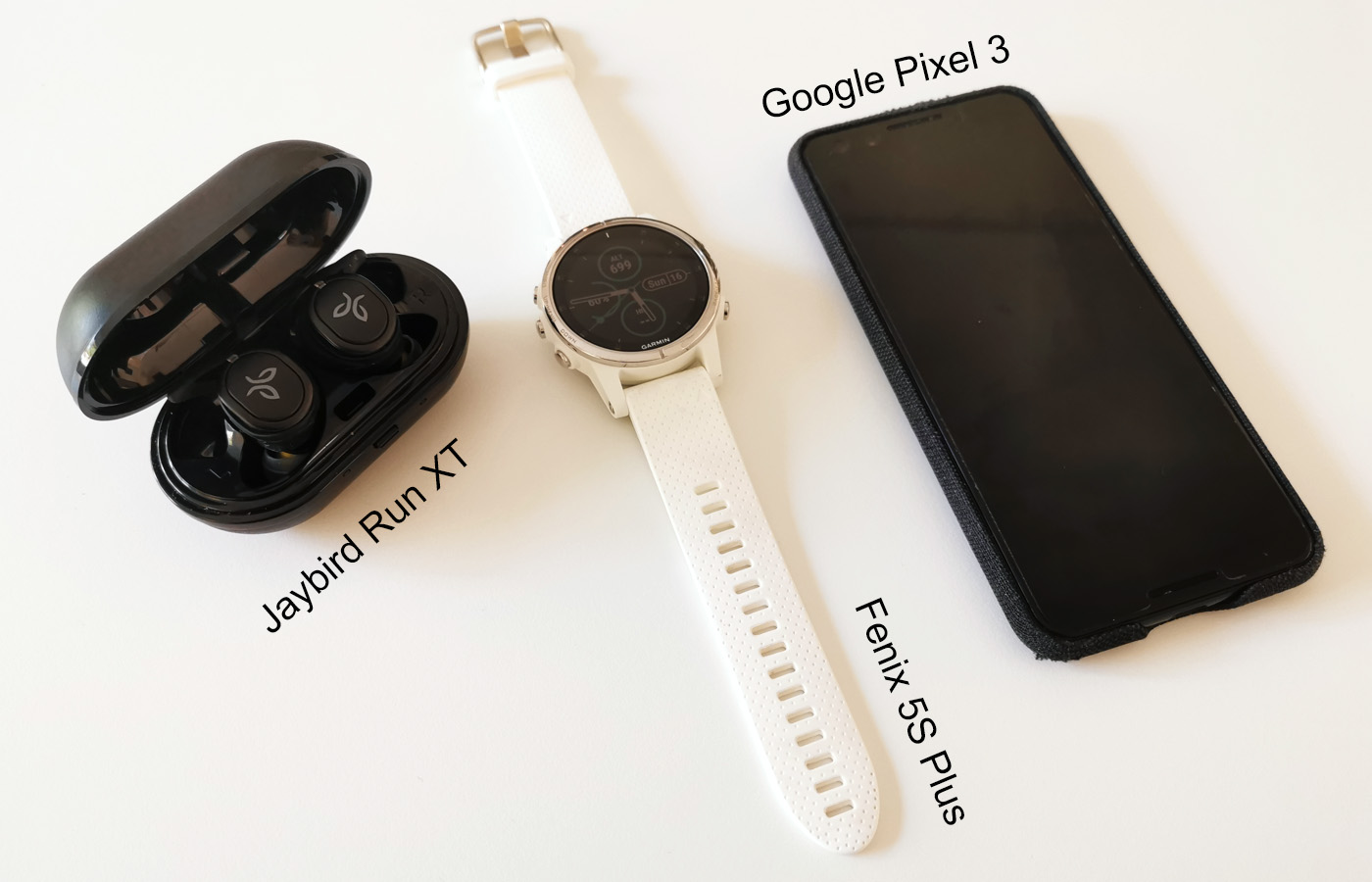 SOUND QUALITY
Sound quality is always a spot on feature for Jaybird – and that's really good news. The Jaybird Tarah Pro has a very well rounded sound, and rich with deep base. It was nice to know that no corners were cut with regard to sound quality. The sound quality might be a hair shy of what the Jaybird Tarah Pro delivers, but the Jaybird Run XT's soundscape is impressive, despite compact size and wireless nature.
FUNCTIONALITY
The Jaybird Run XT seems to work best when you can press play on a playlist and go. Because, otherwise, trouble can strike. It's the most ideal to operate music settings (like skip ahead, skip backwards, and volume) from your paired phone.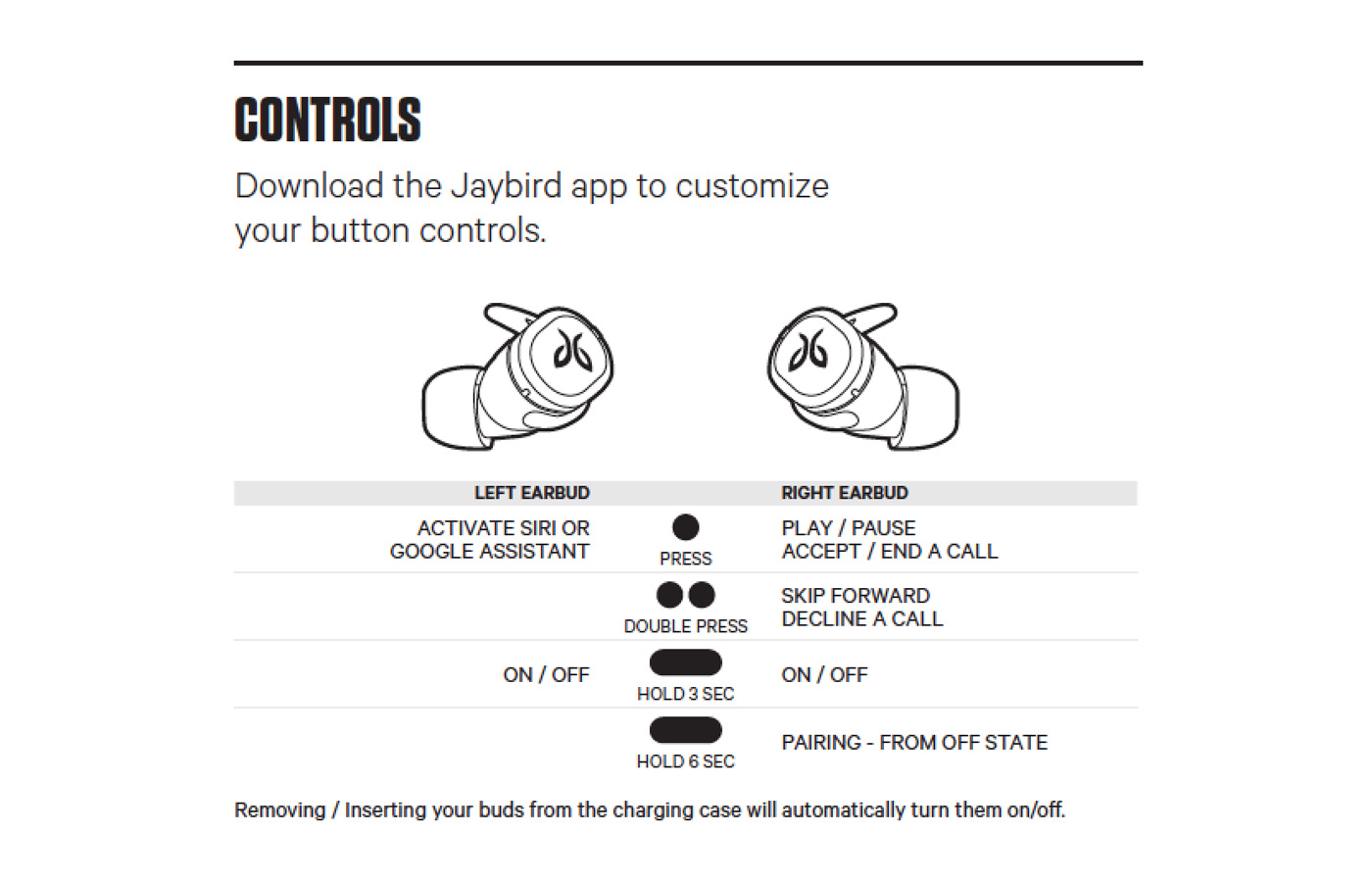 Unfortunately, I ran into another sore spot with the Jaybird Run XT when I tried to forward past a song (normally done by double tapping the right bud). I could not get the buds to forward a song I dislike, and suffered in the process. Frustrated, I tried pressing the bud slightly longer, which accidentally shut it off. I had to stop my run and the flow was interrupted.
If you're an extreme athlete on a mountain run, climb, or hike, the Siri and Google assistant feature (activated by one press to the left ear bud) isn't going to be useful. But if you're on a bicycle, walking around town, or a student researching an assignment, then these features could be useful to find the nearest convenience store for an ice-cold beverage or get those answers you need. Here, though, you can program your buds between either Siri and the Google assistant, or volume up and down.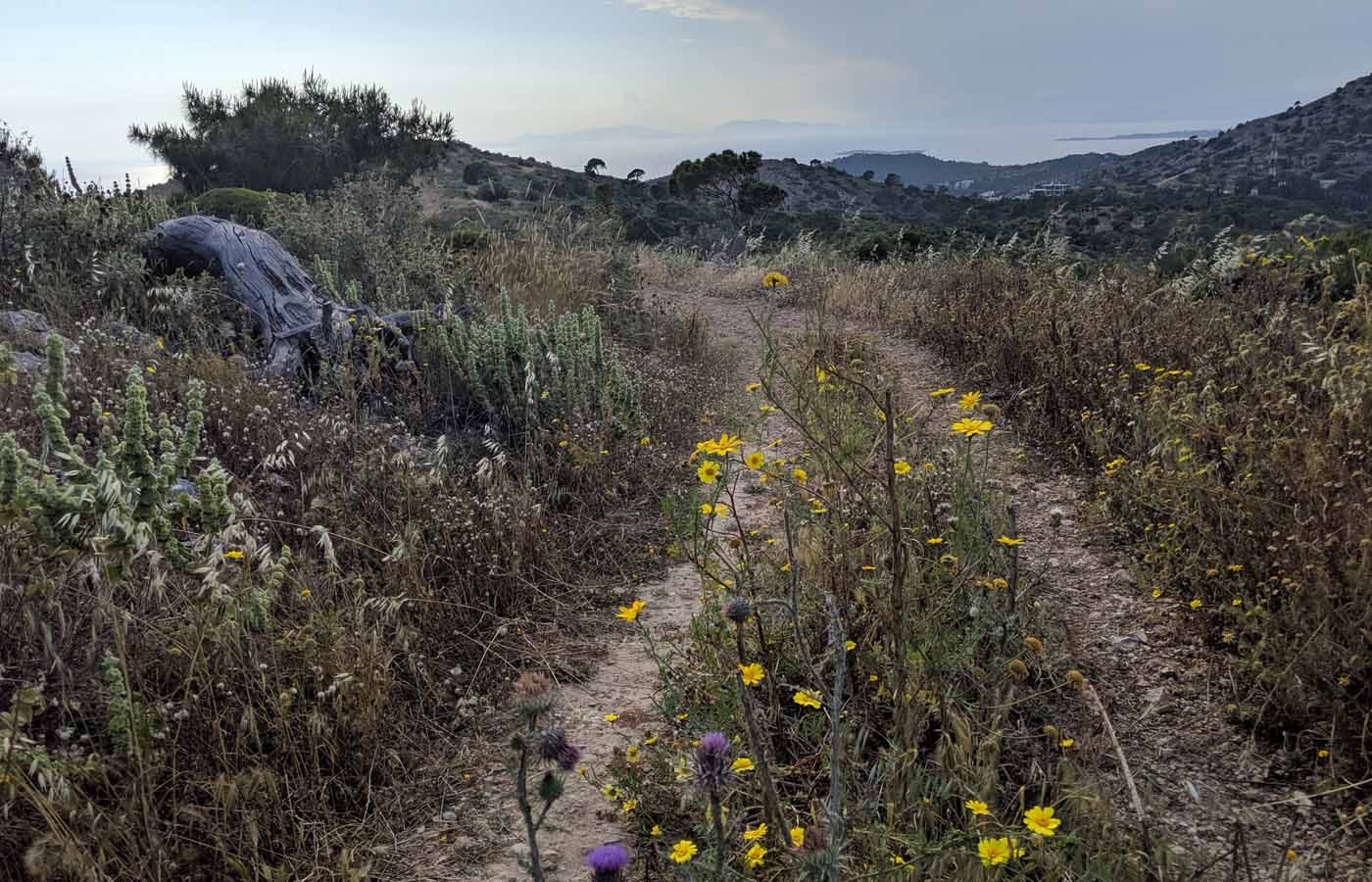 OTHER DETAILS
I tested these buds on an 18 mile mountain run, putting them through the rigors of rough and tumble conditions with extreme heat and sweat. They were very comfortable and fit well, but because I was hopping all over the place, they sometimes felt as if they might fall out. Due to their small size, I pulled a buff down over the ears out of precaution. While losing a Jaybird Run XT bud on a road, track, or floor surface should be easy enough to find, dropping one out-of-doors among rocks, dirt and twigs would be another story. It would be great if they had bright, light-emitting diodes to help you track them down during in low-light. There is the "find my bud" tracker in the app to help narrow down the vicinity.
Another word of caution is to be gentle when opening and closing the charging case lid, as it could easily break off with wear and tear.
CONCLUSION – 7.3 out of 10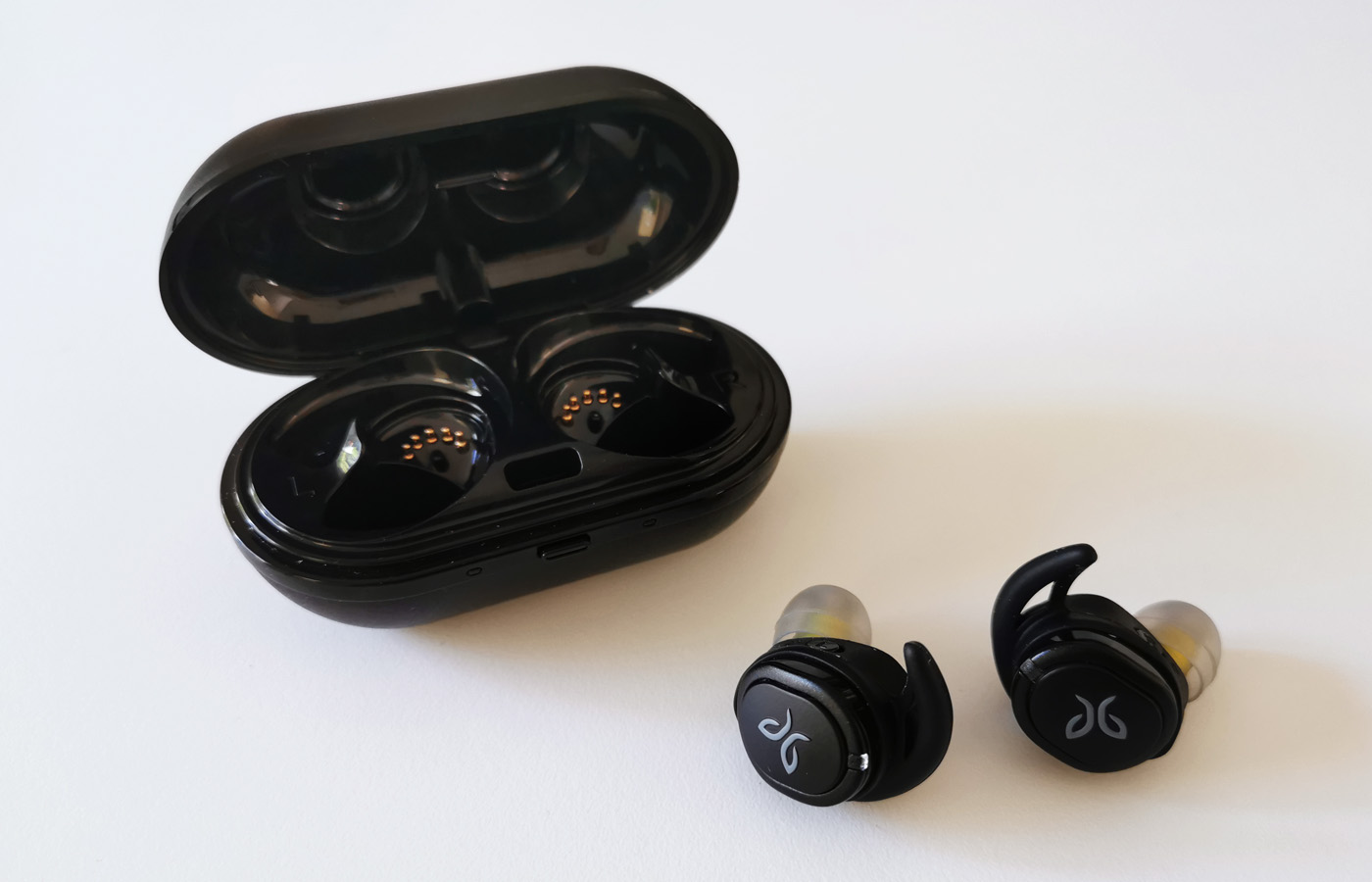 True wireless sports earbuds with perfect sound is the Holy Grail for active individuals and athletes: give us earbuds that combine high performance (great sound quality and IPX7 rating) with a small size, nice looks, easy to use, long battery life, and security to not lose them. Because the idea of no wires what-so-ever and total freedom of movement is absolutely thrilling.
If an issue is to be taken with the Jaybird Run XT, it is primarily with the set-up, function and operation, not so much with the sound quality. If you experience zero problems pairing these buds, well then, they work well for just about anyone, on any given day, doing most daily activities – for use around the house, while at work or on the go.
The Jaybird Run XT is nice for sports-minded folk too. But, there are things athletes should be concerned about: the fact the buds feel more secure with a buff wrapped around them (at least while doing extreme sports), the fact that it was difficult to advance the playlist while on the run, and the fact that battery life is good, not great (perhaps I've been spoiled by the extended 12 hour battery life of the Jaybird Tarah Pro). The Jaybird Run XT works well as long as your movement isn't too jarring. But better for movement that's a bit more even-keeled, like road cycling, road running, or track. Now it's your call if you want to drop $150 to $180 (depending on where you shop) for a pair.
7.3 out of 10
Sound 8.5/10
Size 8.5/10
Looks 8.5/10
Function 5/10
Battery 6/10