Lexus is starting off the 2019 Tokyo Motor Show with the LF-30 Electrified Concept. It's an all-electric vehicle filled with mouthwatering features including four electric motors, humongous gullwing doors, and state-of-the-art glass windows with augmented reality.
But before we get ahead of ourselves, Lexus said the LF-30 is showcasing what the company can do when it unveils its first BEV (battery electric vehicle) in November 2019. And besides, Lexus made it clear the LF-30 Concept is envisioned for 2030 and is not slated to enter production soon.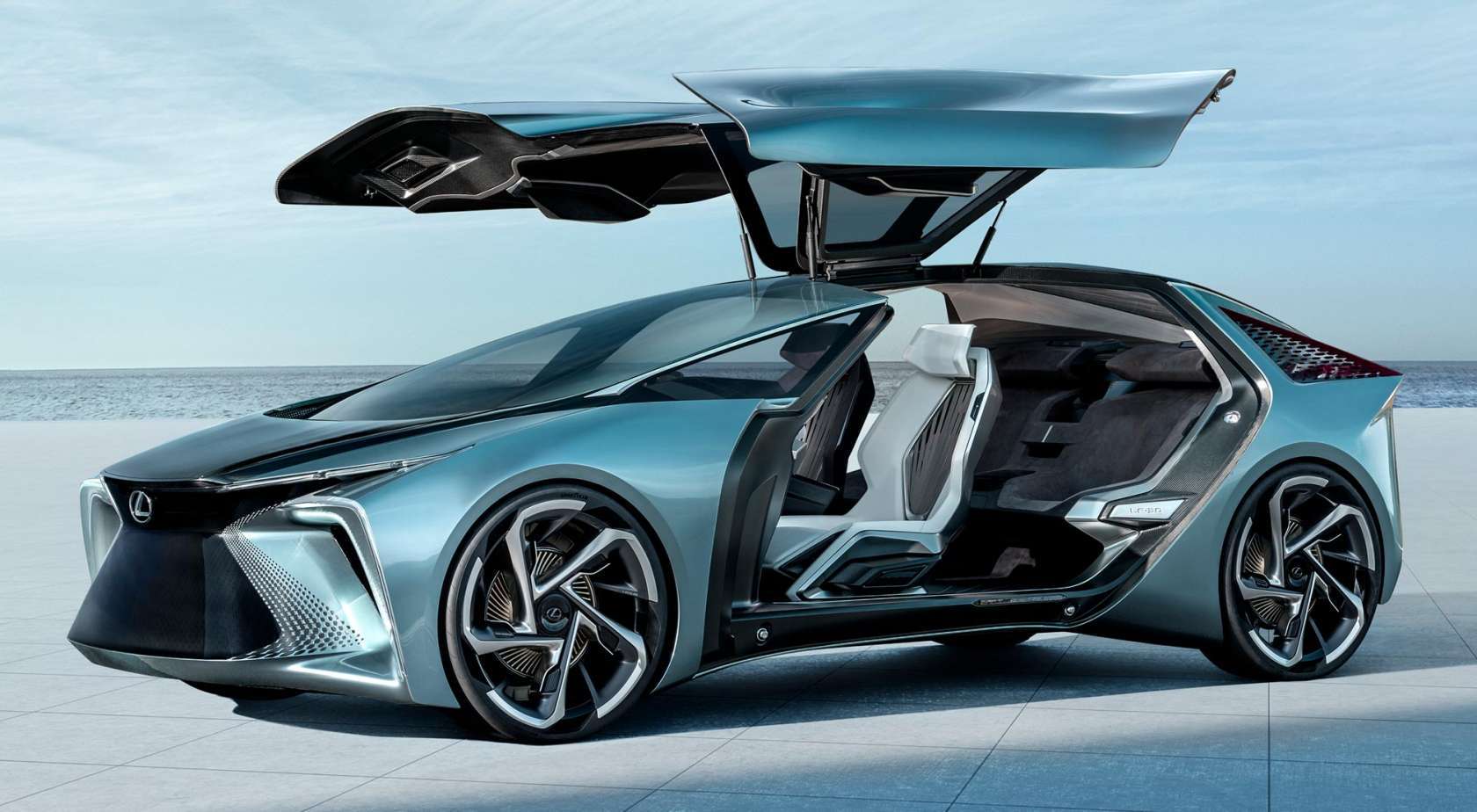 Fortunately, our bubbly CEO and co-founder Ewdison Then is currently in Tokyo soaking up all the action. And with that being said, here are five of the most amazing features in the Lexus LF-30 Concept.
The Lexus LF-30 has the presence of a large luxury car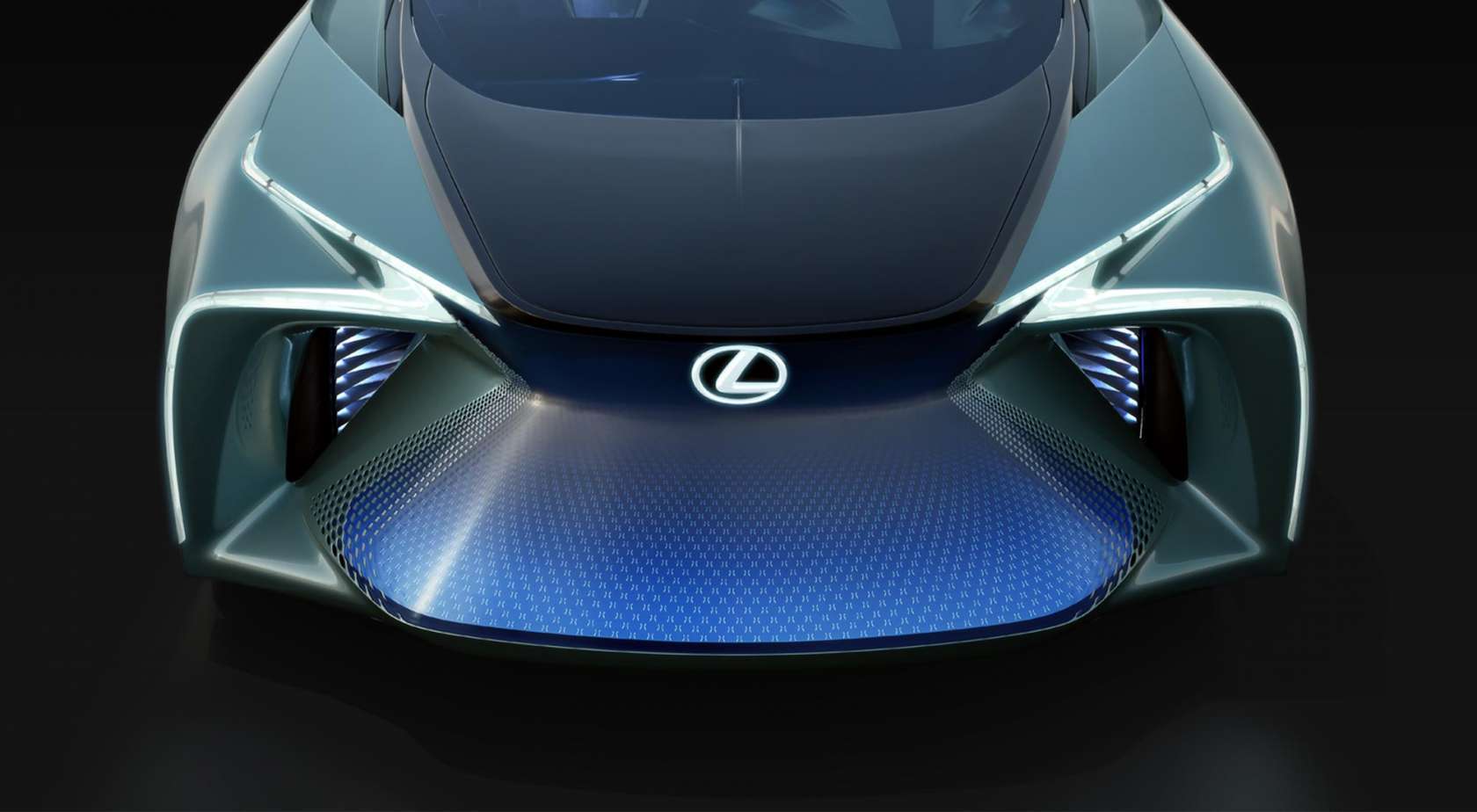 We still can't figure out if the LF-30 concept is a car or crossover. But in today's age of platform sharing, does it really matter? What we do know is the LF-30 is a big car, and it has the presence of Lexus' flagship LS sedan. "The LF-30 is a huge car, although the sharp angles and wedge-inspired styling does a good job of concealing the car's length and girth," said Then.
And we have the numbers to back it up. The Lexus LF-30 Electrified Concept has a 126-inch (3200 mm) wheelbase and is 200.4-inches (5090 mm) long. It's also 78.5-inches (1995 mm) wide and is 63-inches (1600 mm) tall. All told, the LF-30 Concept is longer, taller, and wider than the flagship LS.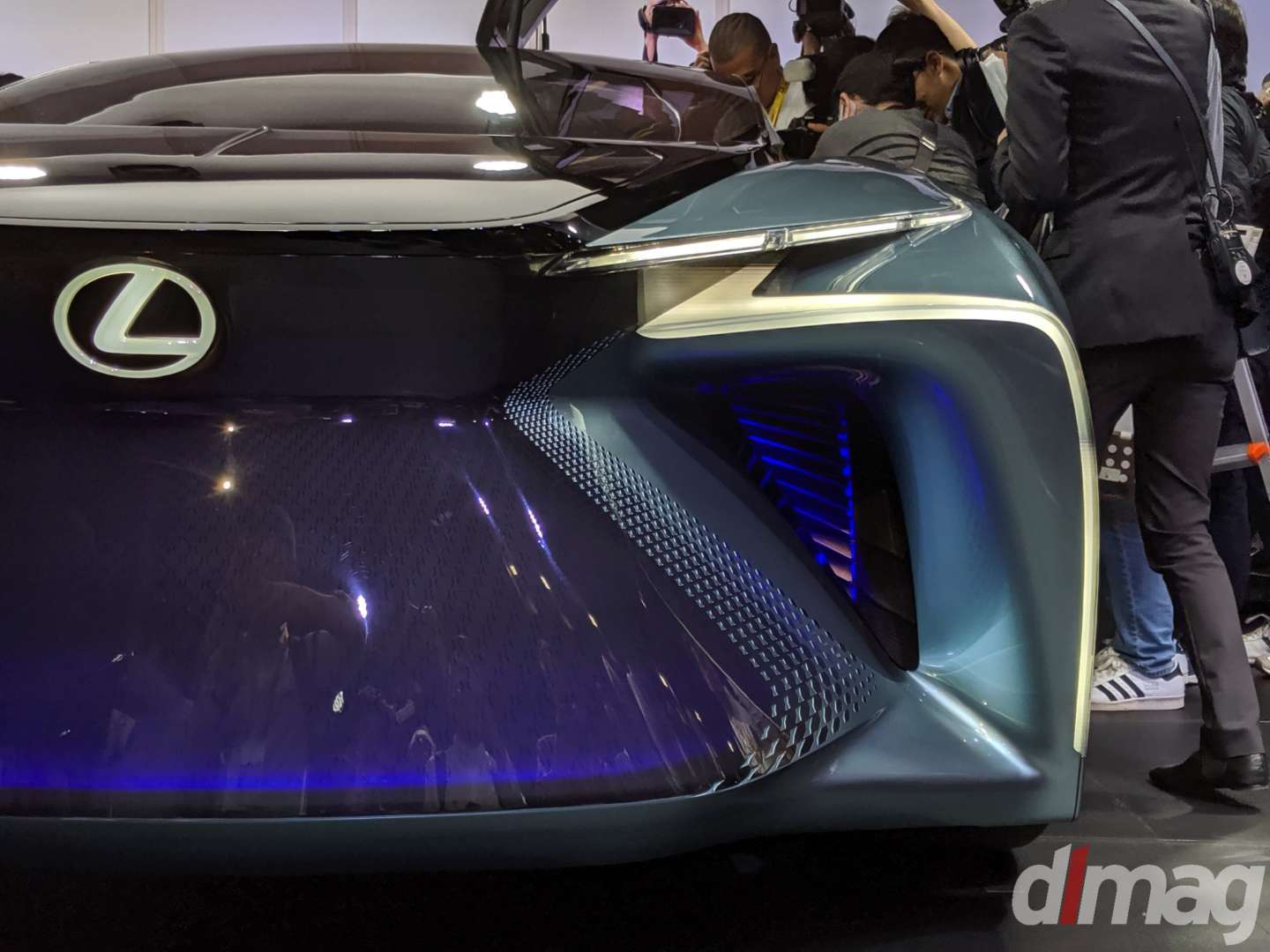 With size also comes weight. Encumbered with four electric motors and a huge battery pack, the LF-30 tips the scales at a portly 5,291 pounds (2,400 kg). Thankfully, the LF-30 is packing a serious punch underneath to move all that weight.
It's as powerful as a sports car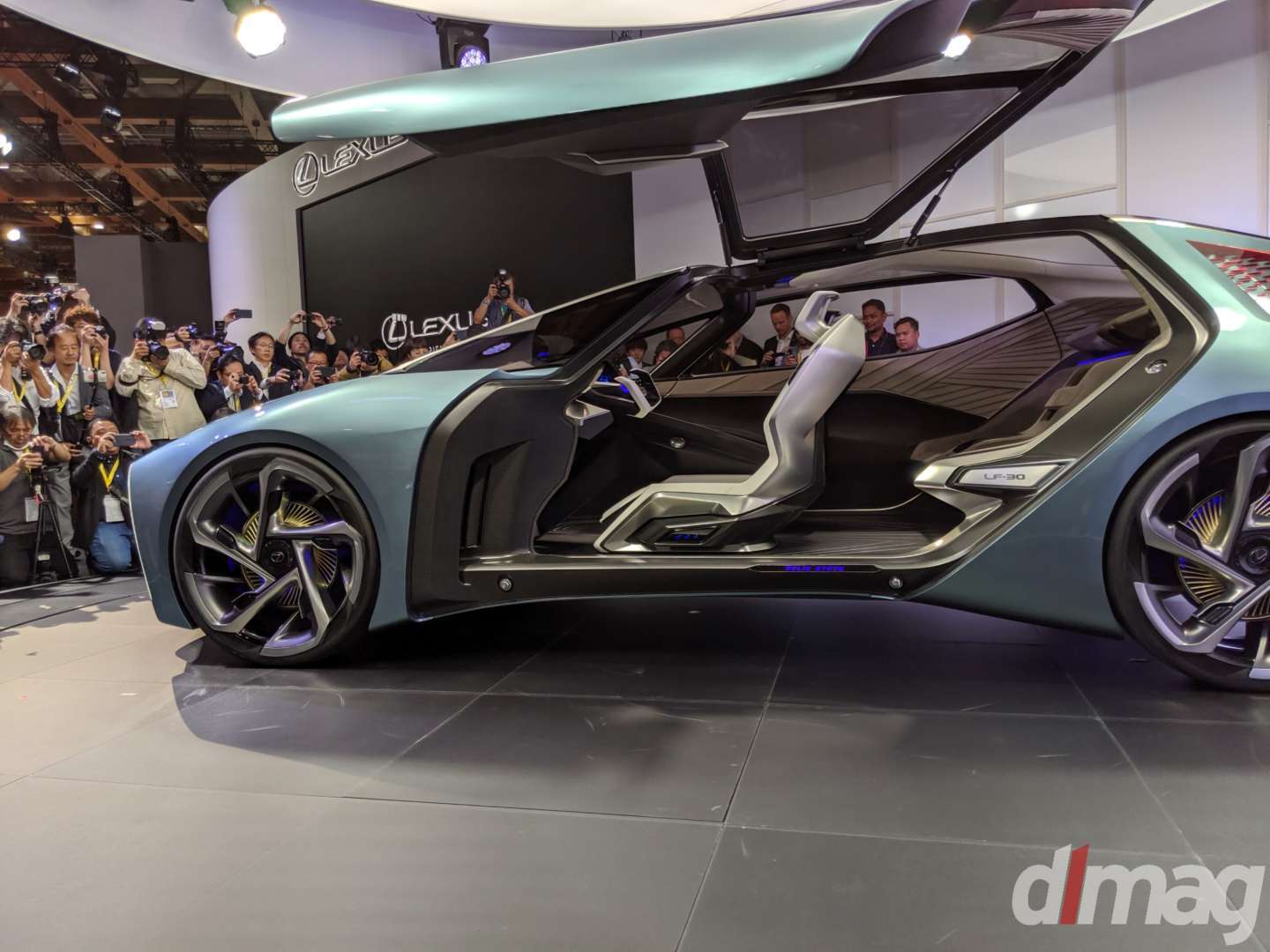 What's the first thing you think of when you see a wedge-shaped vehicle? Personally, I can't think of anything less than a Lamborghini Countach, Lancia Stratos, or Lotus Esprit. And what do those vehicles have in common besides retro-delicious styling? Power. Lots and lots of power.
As it turns out, the Lexus LF-30 Concept has the power to back up the outrageous styling. According to the Japanese carmaker, the vehicle has an electric motor powering each wheel. This also means the LF-30 can be driven by front wheels only, rear wheels only, or by all four wheels in an AWD format. You can choose the best setting, or the vehicle will do everything for you – remember, this is the future we're talking about here.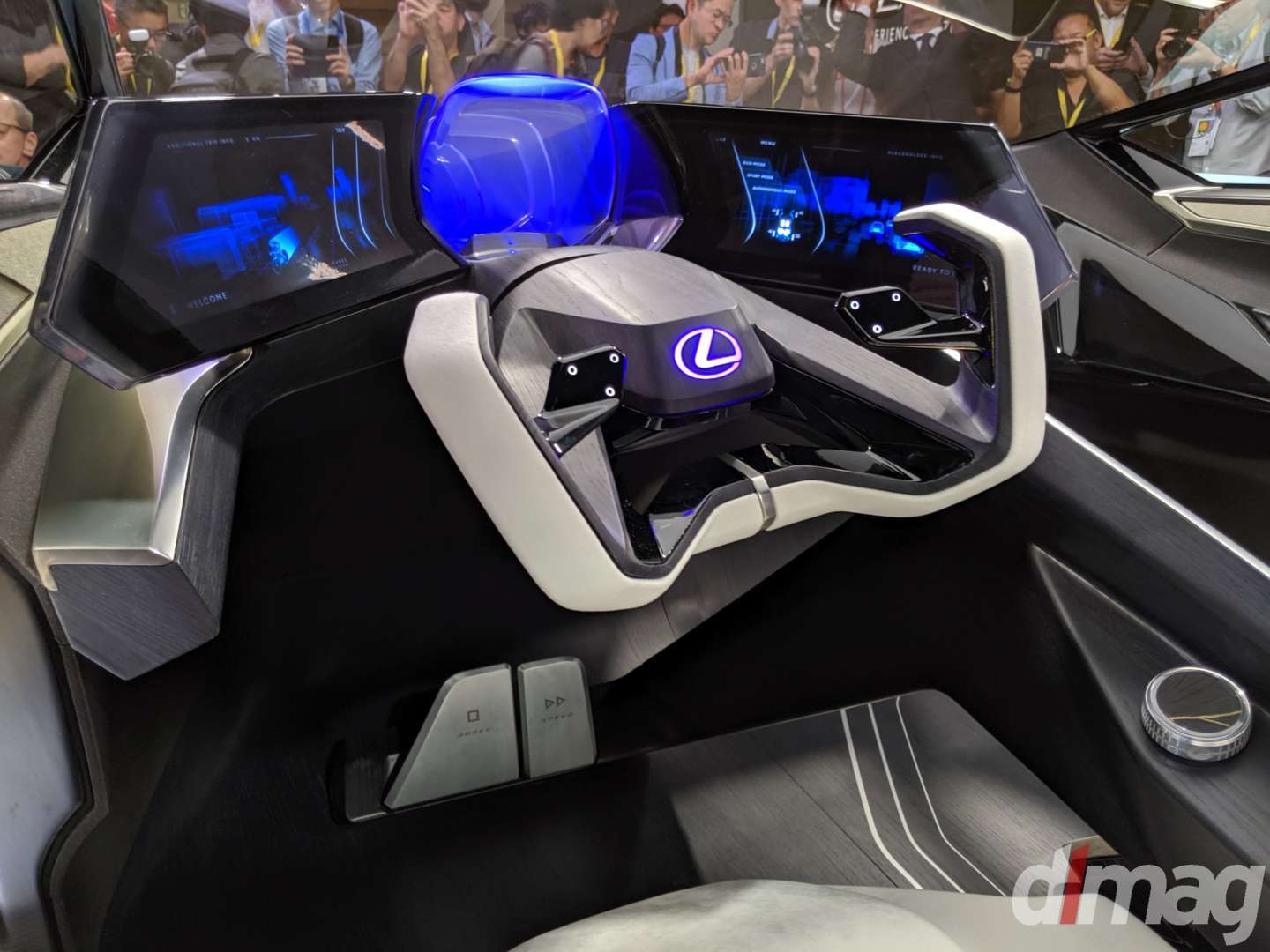 With a combined power output of 536-horsepower and 516 pound-feet of torque, the LF-30 Concept is capable of rushing to 60 mph in 3.2-seconds and a top speed of 124 mph (200 kph). This may be a big car, but it has the muscle to haul four passengers in a breeze.
It has a 311-mile driving range with wireless charging capabilities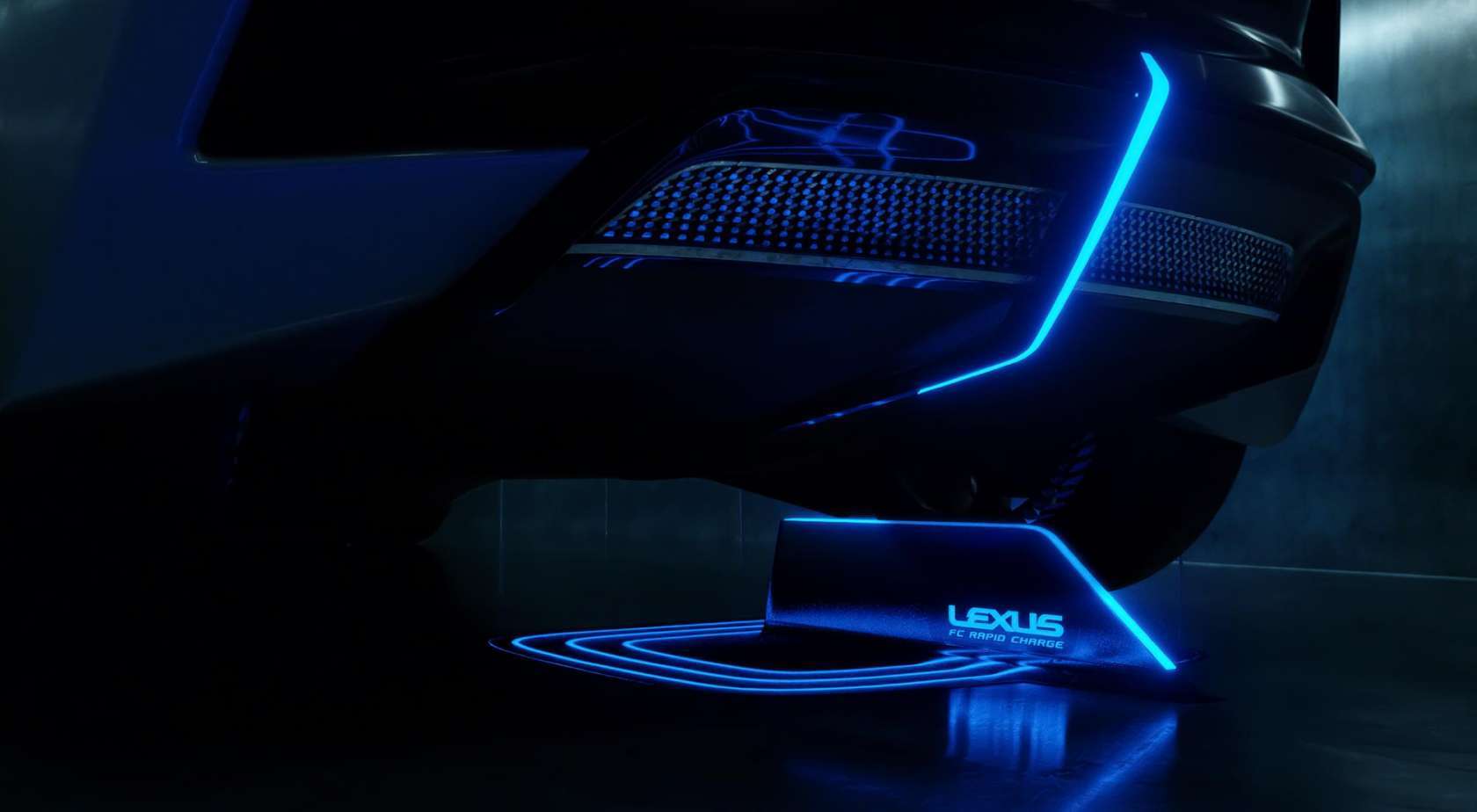 Similar to other BEVs, the Lexus LF-30 has a large 110- kW battery pack resting on the floor of the vehicle. This is good enough for a range of 311-miles (500 km) in a single full charge. If you run out of juice, you don't need to pull out that bothersome charging cable since the LF-30 is equipped with wireless charging capabilities which supports up to 150 kW.
With two extra-large gullwing doors, the Lexus LF-30 is essentially a coupe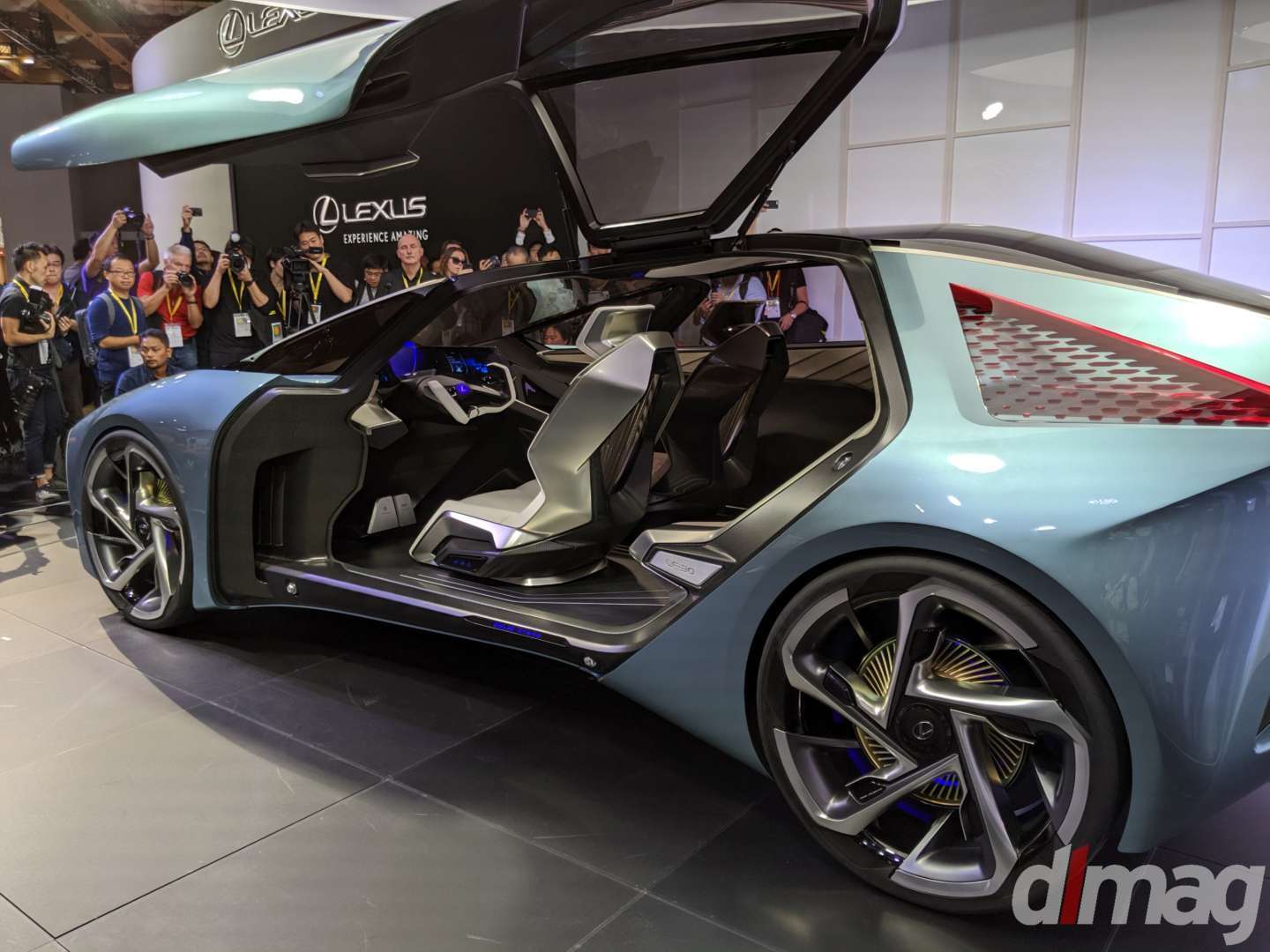 The most defining trait of the Lexus LF-30 is those magnificent pair of gullwing doors, which classifies the car as a proper two-door coupe. Keen-eyed readers will also notice the lack of conventional B-pillars due to the gullwing design, which only means easier ingress and egress for both front and rear occupants.
Since the Lexus LF-30 Concept is an electric vehicle from the ground up, there's no need for a traditional hood or bonnet. This gave Lexus the freedom to further evolve its trademark spindle grille design which, if you're not fully aware at this point, is getting larger by the minute. In fact, the spindle grille has grown massively to occupy the entire front architecture of the vehicle.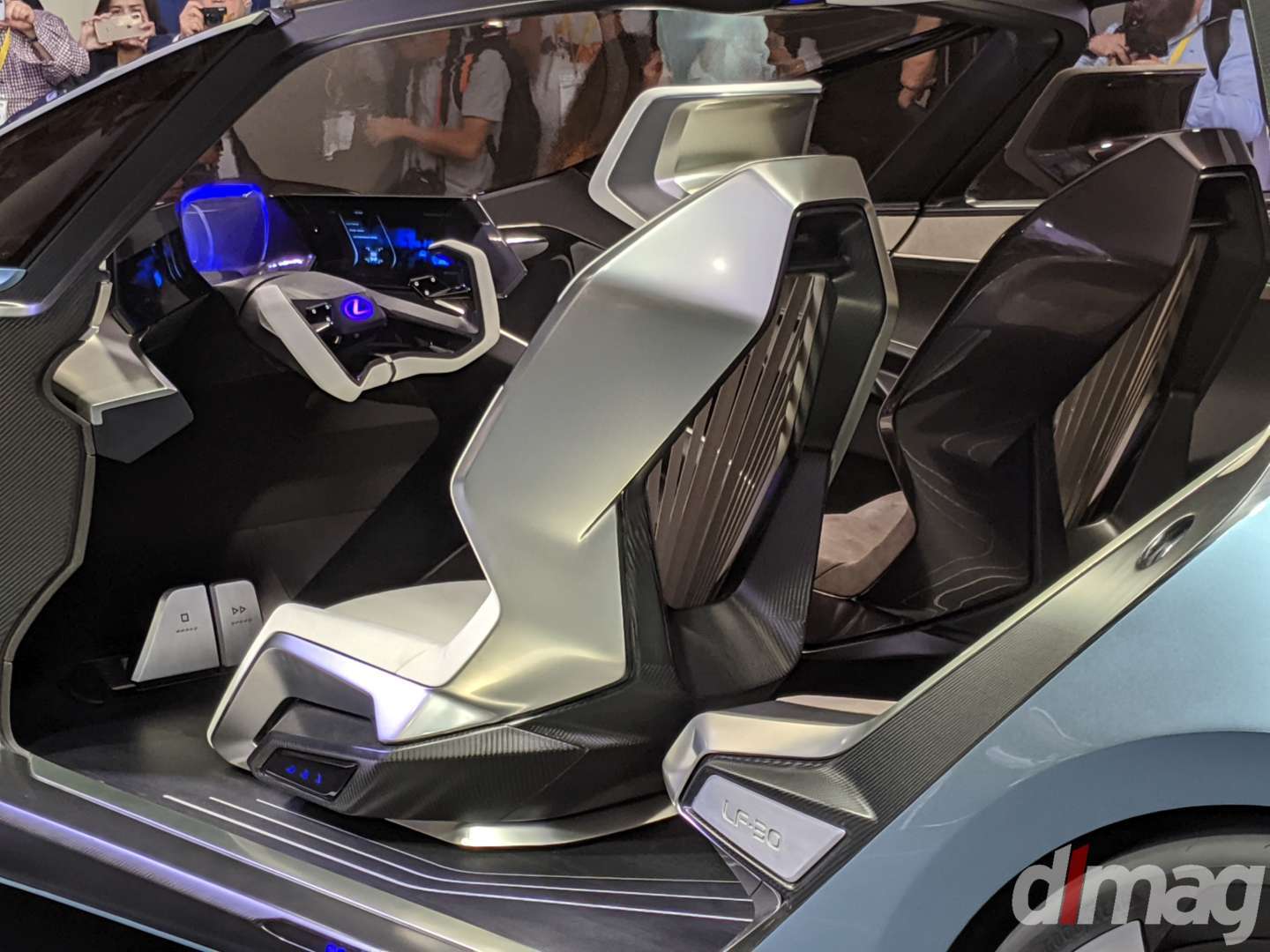 The concept also has futuristic features like wing-shaped headlights, sharper rear lights and side air intakes, and an expansive glass area that spans from the front to the rear of the vehicle. In fact, the glass features adjustable opacity so you can go from clear to dark depending on your mood.
The glass roof has a SkyGate display using augmented reality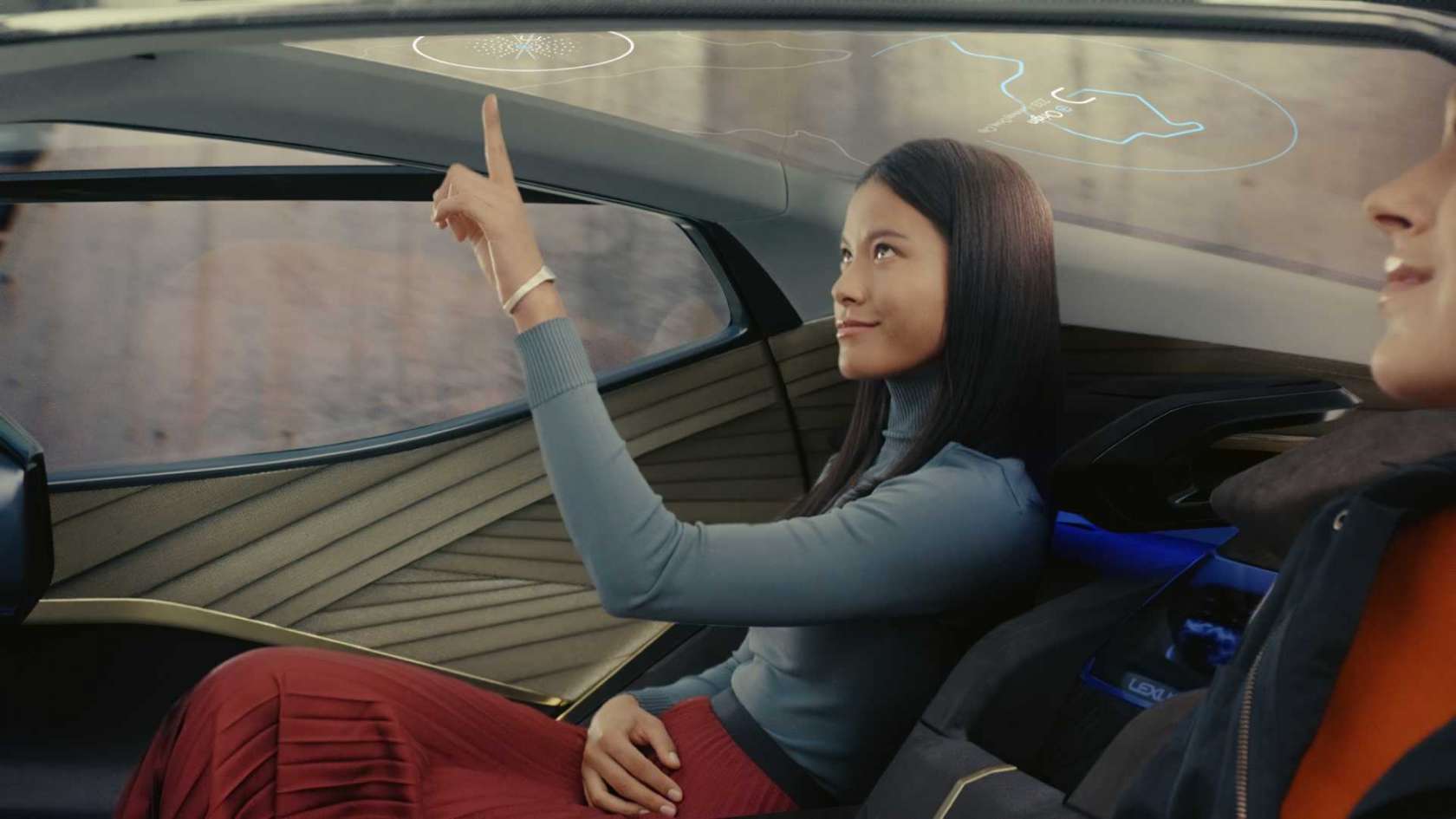 This feature is strictly for rear-seat passengers. The glass roof above the rear seats has a SkyGate display window powered by augmented reality. What this means is you can transform the glass into a touchscreen display. If you're too lazy to lift your hand towards the roof, it's good to know you can access various features using voice command and gesture controls as well.
According to Lexus, the glass roof can display a star-filled sky or play your favorite videos. Also, you can check out the news or view the navigation screen via the glass roof. It all sounds magnificent when you think about it, and this approach is better than peppering the rear-seat console with a bevy of fiddly switches or touch-sensitive displays.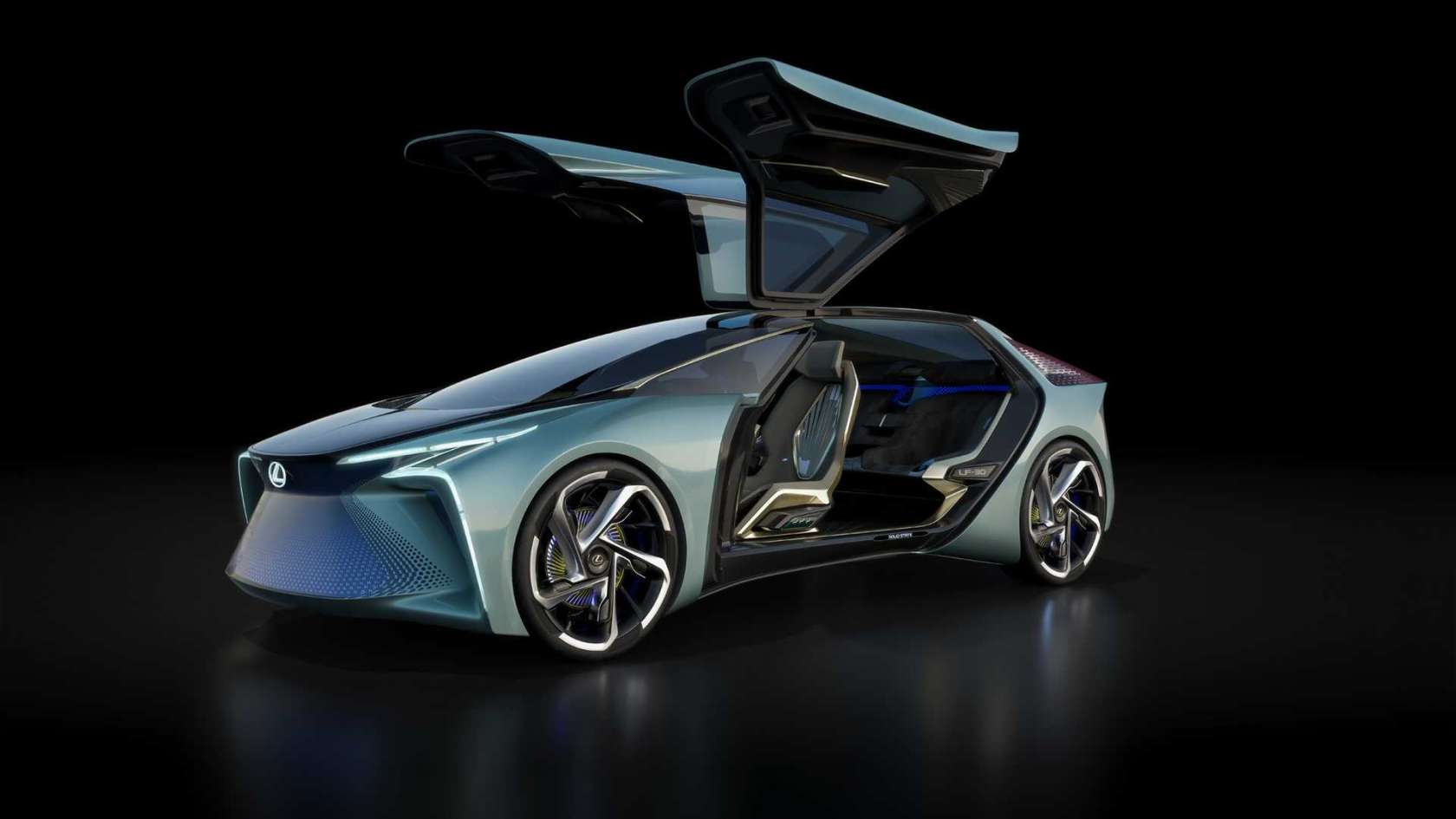 Want to know the most outrageous feature in Lexus' LF-30 Electrified Concept? The vehicle comes standard with Lexus Airporter drone technology. If the Audi AI:Trail Concept SUV has drones for headlights, the LF-30 utilizes autonomous drones to lift your shopping bags from the vehicle to your doorstep.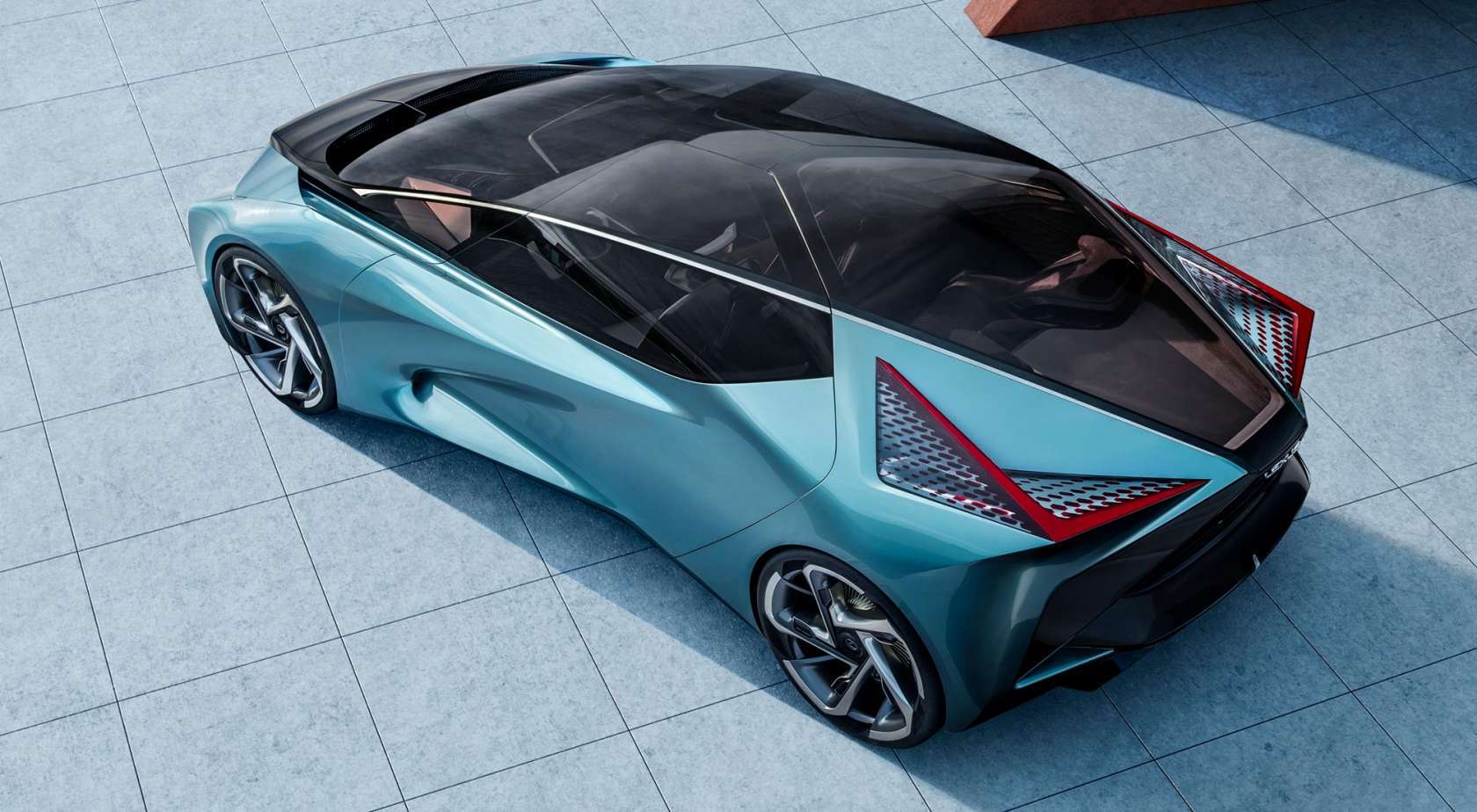 As we wait for Lexus to finally unveil its first BEV next month, the LF-30 Electrified Concept provides a glimpse into the future of the brand. According to Lexus, all existing vehicle models will have electrified versions by 2025. The company is also hard at work in the development of HEVs, PHEVs, BEVs, and FCEVs.
Lexus LF-30 Concept Image Gallery