The life of Rum begins with sugarcane, and we have to thank Christopher Columbus for bringing the crop to the Caribbean. He brought the plant to Hispaniola (currently Dominican Republic) and Haiti and it was from here that it spread to the other parts of the country. Originating in Barbados, we can trace back the history of this pure sensation to the early 1650s. A wide variety of rum is made from sugarcane juice today, but the original version was from cane molasses that fermented, and led us to Rum.
Tickling The Taste Buds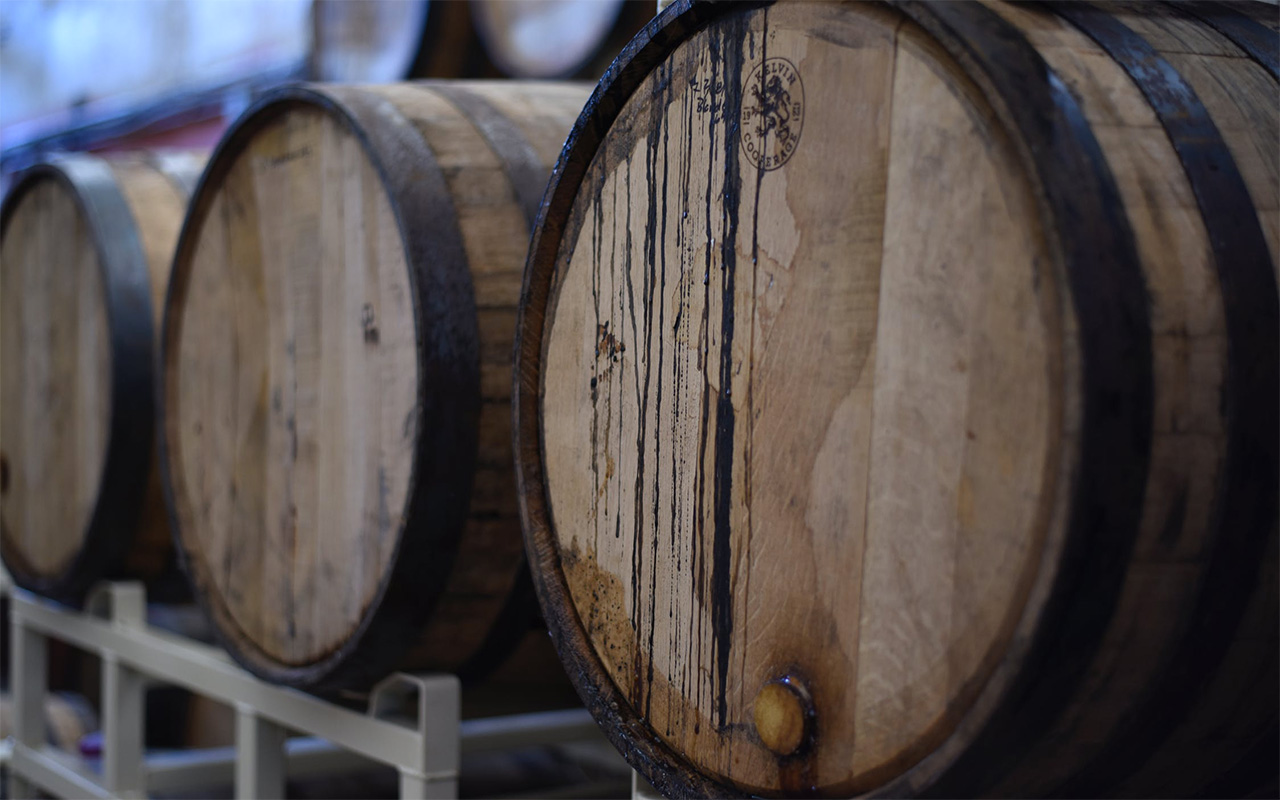 There are many elements that play their part in the making of a good bottle of Rum, and these include the barrels, climate and yeast, among others. The type of barrel that you use to age your spirit has an important factor to its taste. It impacts the liquor's final flavor, and this is why many makers prefer aging their Rum in used bourbon barrels. Some makers even use their used sherry casks. With makers like Ron Barcelo, they work with used bourbon barrels that they scrape and re-char, thus each barrel lasting them for up to 18 years.
The natural weather conditions of places like the Caribbean is conducive for aging Rum. When you place a cask in warehouse temperatures of 93 degrees Fahrenheit in a hot and humid location (like Haiti) for a year, to achieve the same results, this cask will be required to spend six or seven years at a warehouse in Scotland. What we mean to say is that the outside climate has a lot to do with the Rum's aging process, and given that distilleries can lose about 8% or 12% of the spirit each year (due to evaporation), it means that by the eighth year, only 30% of the spirit will remain in the barrel.
Pot stills and column stills are used in the making of Rum and a lot of brands use a combination or the product of a singular still. The stills can be made of stainless steel or even copper. And finally, it's the yeast that one uses, that can define the taste of the Rum. Both natural and cultivated yeast strain has its own impact on the fermentation that happens.
What Kinda Rum Are You?
Agricole: Rhum agricole made from sugarcane juice and not molasses.
Dark Rum:Fullest Body Rum that are best used in Tiki cocktails or neat. Well-aged in charred barrels, the Rum is darker and richer in color, flavor profile and is made with caramel and molasses.
Gold Rum: Medium flavored and vary in terms of aging and some brands use additives like caramel coloring.
Naval Strength: Navy Proof Rums are bottled at 50 percent or more and owe their name as a homage to British naval rum rations.
Overproof: Bottled at 60% ABV or more.
Spiced Rum: Spiced Rums are infused with spices to produce a signature style. Spices used include pepper to bayleaf, cinnamon, star anise etc.
White Rum: Mostly charcoal filtered Rum after it has spent one or two years in the barrel.
Cuban Rum: Made fromharvested sugarcane to extract the guarapo (juice) which is boiled to create molasses and sugar and then aged.
Ten Rums You MUST Try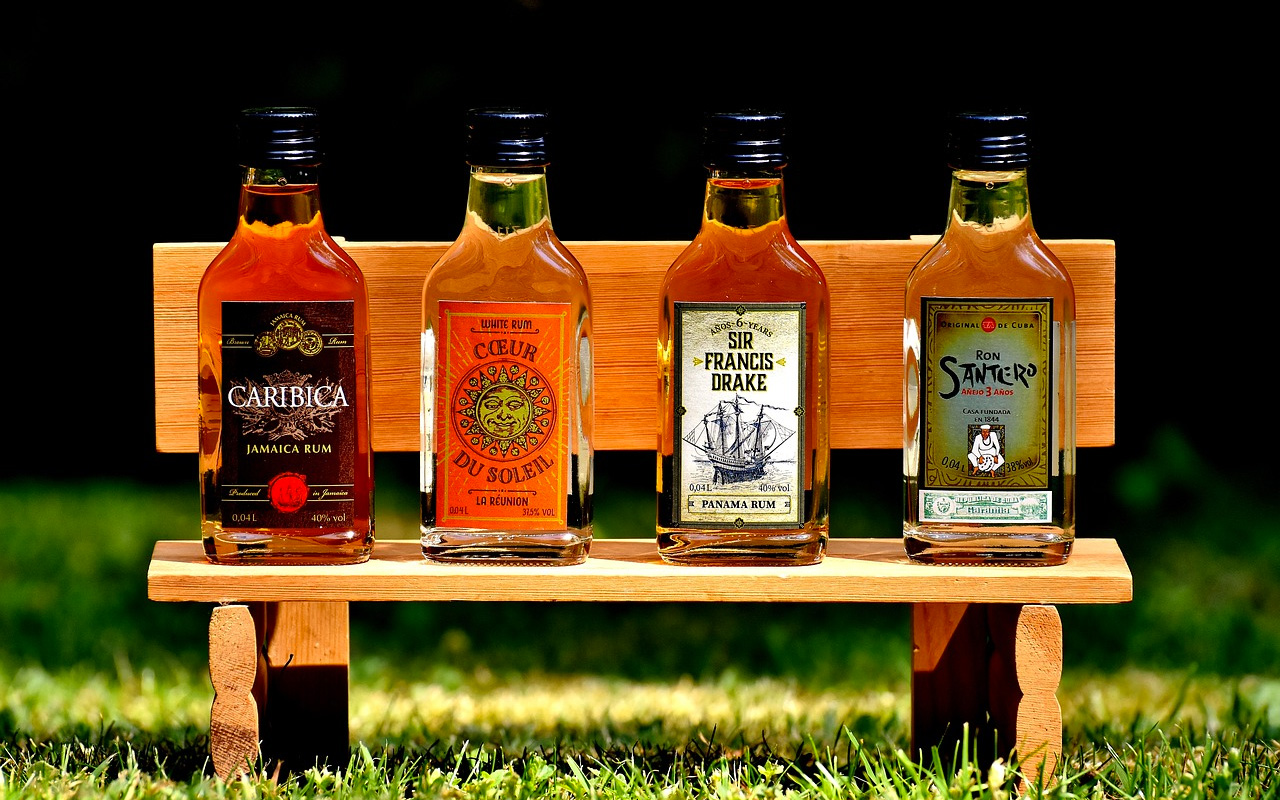 Charbay Double Aged Rum
Price: $450
Making its journey from 2005 to 2016, there are only 120 cases of the Charbay Double Aged Rum available this year. The rum was double-distilled into Charbay's 100% copper Alambic Charentais Pot Still in 2005 and made from sugar cane syrup sourced from Hawaii and Jamaica. In 2010, the rum was transferred to French oak barrels and rested there for further three years. Finally, the rum was bottled and is now ready for consumption.
Kirk & Sweeney 23-Year Rum
Price: $59
There was a time when the U. S. was under prohibition, and rum was being smuggled in wooden dinghies from the Caribbean. Named after the wooden schooner that smuggled the rum, Kirk & Sweeney 23-Year Rum is intense thanks to the 23 years that it spends inside the oak barrels. Flavors like caramel and vanilla are exemplified in this rum, so savor it slowly.
Don Pancho Origenes 30 Year Rum
Price: $425
Cuban rum blender Francisco "Don Pancho" Fernandez is one of the most respected blenders in the world and he has finally bottled one of his creations in his name – Don Pancho Origenes 30 Year Rum. Ideally drunk neat, with inherent flavors like vanilla, caramel and oak to the mix, this rum is perhaps one of the most luxurious experience. It's a limited edition with only 600 bottles heading to the US.
Parce Colombian Rum
Price: $50
Hand crafted and aged for 12 years, the Parce Colombian Rum is aged in whiskey barrels. The founding three brothers infuse over 50 years of experience and their offering appeals to the connoisseurs of rum, scotch and bourbons. This award-winning spirit reflects the hospitality and the beauty of the Colombian people.
Eximo Rum from Bacardi
Price: $60
From the stables of Bacardi, we have here the Eximo Rum of the Facundo collection, which is a great-tasting blended rum. Many will agree that it is quite a daunting task to get the right flavor profile even before pouring the blend into the barrel. This is the process followed by the blenders of Eximo. Aged for a decade, the rum tastes tropical with hints of toffee, caramel, and vanilla.
A.H. Riise Christmas Rum
Price: $65
With hints of Christmas in the mix, the A.H. Riise Christmas Rum is high on cinnamon, clove and citrus flavors. Aged for 20 years, the rum is stored in sherry casks, lending it the sweet and smooth taste. For this upcoming festive season, be sure to crack open a specially selected and hand labeled (in the US Virgin Islands) bottle.
Zacapa Solera Rum
Price: $50
Crafted in Guatemala and distilled from virgin sugar cane honey, the Zacapa Solera Rum is smooth and sweet thanks to the solera method of aging the rum used for it. Initiated in 1976, the blenders employ the 500-year-old Spanish process where fractional blending of rum from different ages is used. The end result is a rum that is aged anywhere between six and twenty-three years.
Stolen Coffee & Cigarettes Rum
Price: $15
An unusual blend of all natural Fenugreek, Vanilla Bean and Arabica Coffee Beans along with a healthy dose of inspiration from a series of short films called 'Coffee and Cigarettes' by Jim Jarmusch, we have here the Stolen Coffee & Cigarettes Rum. Matured for two years in oak, this Caribbean rum is then blended with Arabica Coffee Beans from Colombia, Madagascar Vanilla Beans and Fenugreek from Morocco. Boasting of smoky nuances, the rum makes for a great base in cocktails but is better sipped on the rocks.
La Colombe Different Drum Rum
Price: $50
The unique thing about the Different Drum Rum is that it uses pressurized gas to disrupt the coffee-bean cells, which in turn releases the intense flavor of coffee from the beans. This is then infused with the rum, giving it a strong mature taste that is distinguished. Perhaps this is why the name of the blend is quite apt, it suits the personality of the rum, which is best sipped silos.
Facundo Exquisito Rum
Price: $90
Bacardi dominates the rum category and it knows this. However, when they wanted to introduce a unique line of aged sipping rums, they went all out and gave us the Exquisito. Aged between seven and twenty-three years and finished in sherry casks for about a month, the bespoke blend of a mellow profile that tastes best on the rocks.