Veja's new Condor running shoe is good for your mind, body, and the planet (well, sort of)
We can often trick ourselves into the mindset that just because we run, we are one with nature. Yes … Om. Runners are always eager to get outside and traverse the miles. We benefit from all the Zen-inducing scenery while reaping the rewards of fresh air.
Running rewards our minds and bodies greatly and the wonderful activity makes us happier upstairs and gives us stronger bones and muscles downstairs. However, there's a persistent and nagging fact that looms about like a dark cloud in the sky – and that would be that a running shoe is by-product spawn of petroleum production.
Here's the run-down on your average running shoes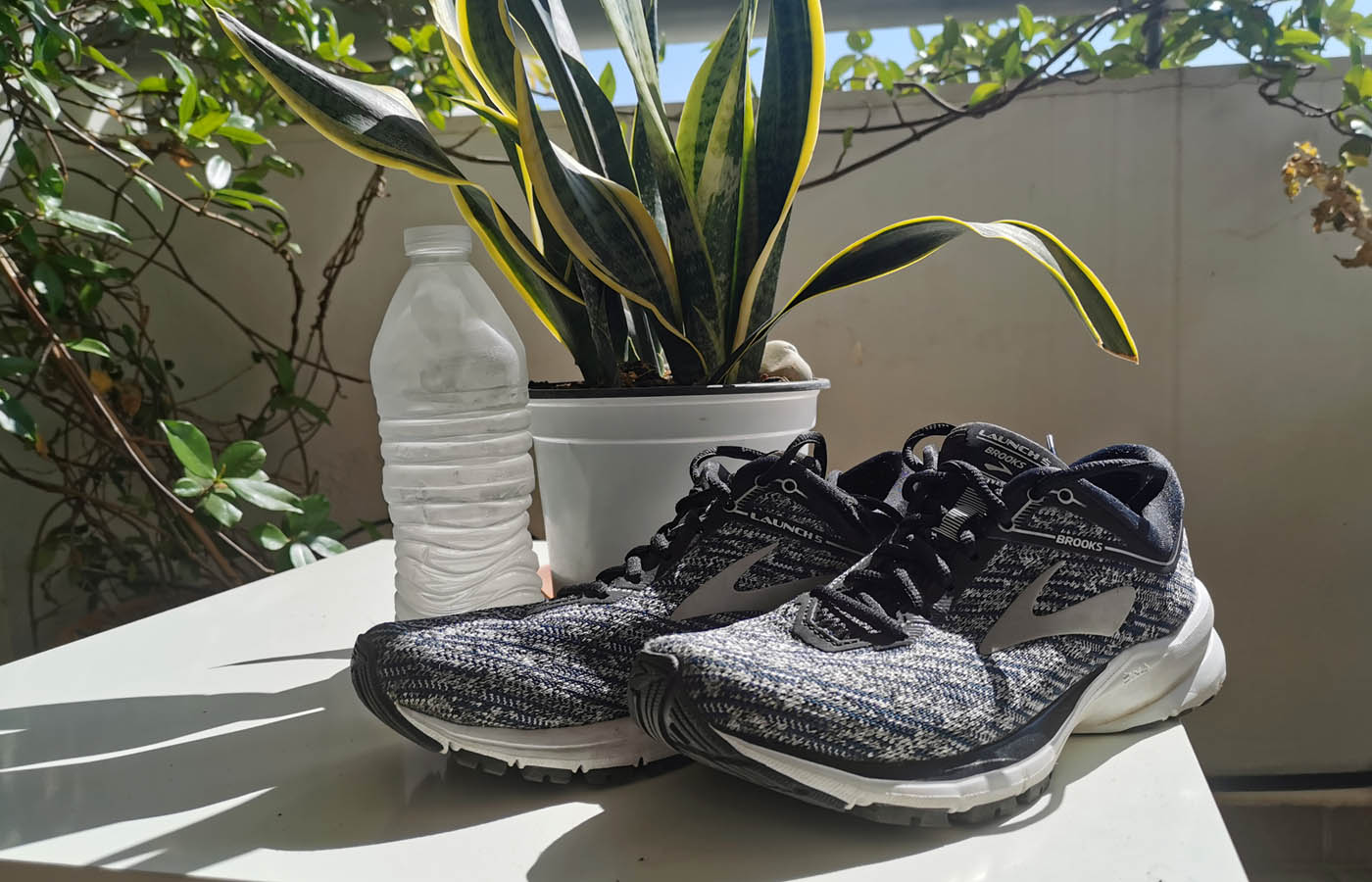 Most of the components found in a traditional running shoe are petroleum based. A blissful and harmonious way to think this scenario is that everything is a gift from the earth, perhaps it isn't the best use precious and finite resources. In the United States, running shoes are a multibillion-dollar industry with hundreds of millions of them ending up in landfills.
The upper part of a running shoe is what wraps around your foot and stabilizes it. Acting like a gaiter of sorts, it protects your foot from things like dirt and stones. These are often made of synthetic and plastic-based materials. The outsole of your shoe is essentially like the tire of a car and usually made from carbon rubber, blown rubber, or EVA. This base is important since it provides traction and flexibility. Lastly, we get to the midsole, which often features EVA (ethylene-vinyl acetate) as the major material. EVA is useful because of its softness, flexibility and compression characteristics. It is also durable, lightweight, and waterproof. And it's not easy to substitute these products without sacrificing performance.
Veja leads the way in environmentally-friendly running shoes
Veja is a French shoe company with the philosophy of fair-trade practices and sustainability at its core. Veja recently launched their first ever performance running shoe, the Condor. According to Sebastien Kopp, cofounder of Veja, "[Plastic is] a crazy material. A running shoe has to have flexibility, strength, and memory; plastic is the best and cheapest material to do that."
In other words, it's very difficult to craft a performance running shoe without adding any plastic. Unfortunately, the Veja still contains quite a bit of plastic despite all the effort to forgo virgin plastic and rubber. None-the-less, the Condor deserves a subdued round of applause for managing to get 53% of the shoe done with bio-based and recycled materials.
This hasn't been an easy project for Veja, a self-funded company in a world of big players with deep pockets. But they are happy to have set an entry-level point in the industry for competitors to up the ante; challenging others to raise the bar with the use of eco-alternatives vis a vis serious running shoes.
Some of the other planet-friendly shoes
Companies like Reebok and Adidas have more environmentally shoes floating out there, but a distinction needs to be drawn between their shoes and the Veja Condor. Last year for example, Reebok did a sneaker from industrially grown cotton and corn and that is also 100 percent recyclable. While it is a good looking shoe for everyday, it is not a running shoe. Also, the amount of energy inputs that go into the industrial agriculture process can't be ignored.
A few years back, Adidas used plastic bottles and nylon nets from ocean off the coast of Africa to weave beautiful shoes fit for a sporty mermaid – the Adidas x Parley – named after the thread produced by the company, Parley for the Oceans. But this shoe was more skin-deep and concept than anything else – not to mention expensive to produce. In the end, only a limited number of a more advanced iteration that you could actually run in were ever released.
What you can and cannot expect from a pair of Condor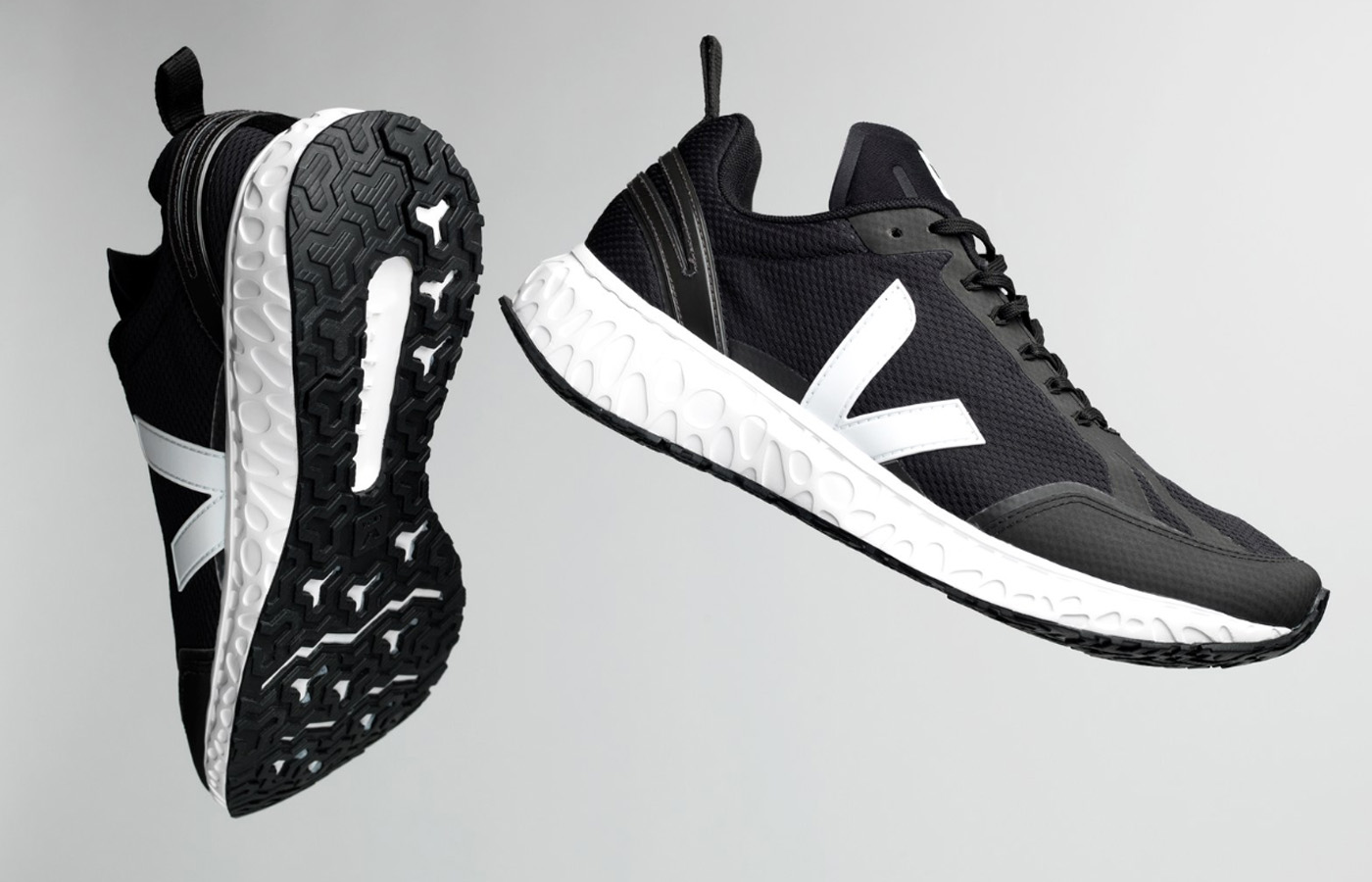 With a pair of Condor on your feet, you can lace up with sufficient confidence for a nice long run – keeping in mind that this is not a marathon racing shoe. But the company assures it's durable and good enough to pound the pavement for steady periods of time.
The Veja Condor doesn't eschew petroleum-based components all together but does do a decent job at reducing the amount of plastic typically used: the mesh upper is constructed from recycled plastic bottles and brand insignia on the side of the shoe is formed from castor oil. In addition, the inside lining is made from a mix of organic cotton and recycled plastic bottles.
The other parts of the shoe, like the insole, outsole, and midsole, still retain synthetics, but are combined with a higher percentage of the bio-based materials. The Veja Condor retails for about $150 USD and is available in four different colors, all of which are attractive looking: black, gray, white, and neon yellow
The world of running shoes and some food for thought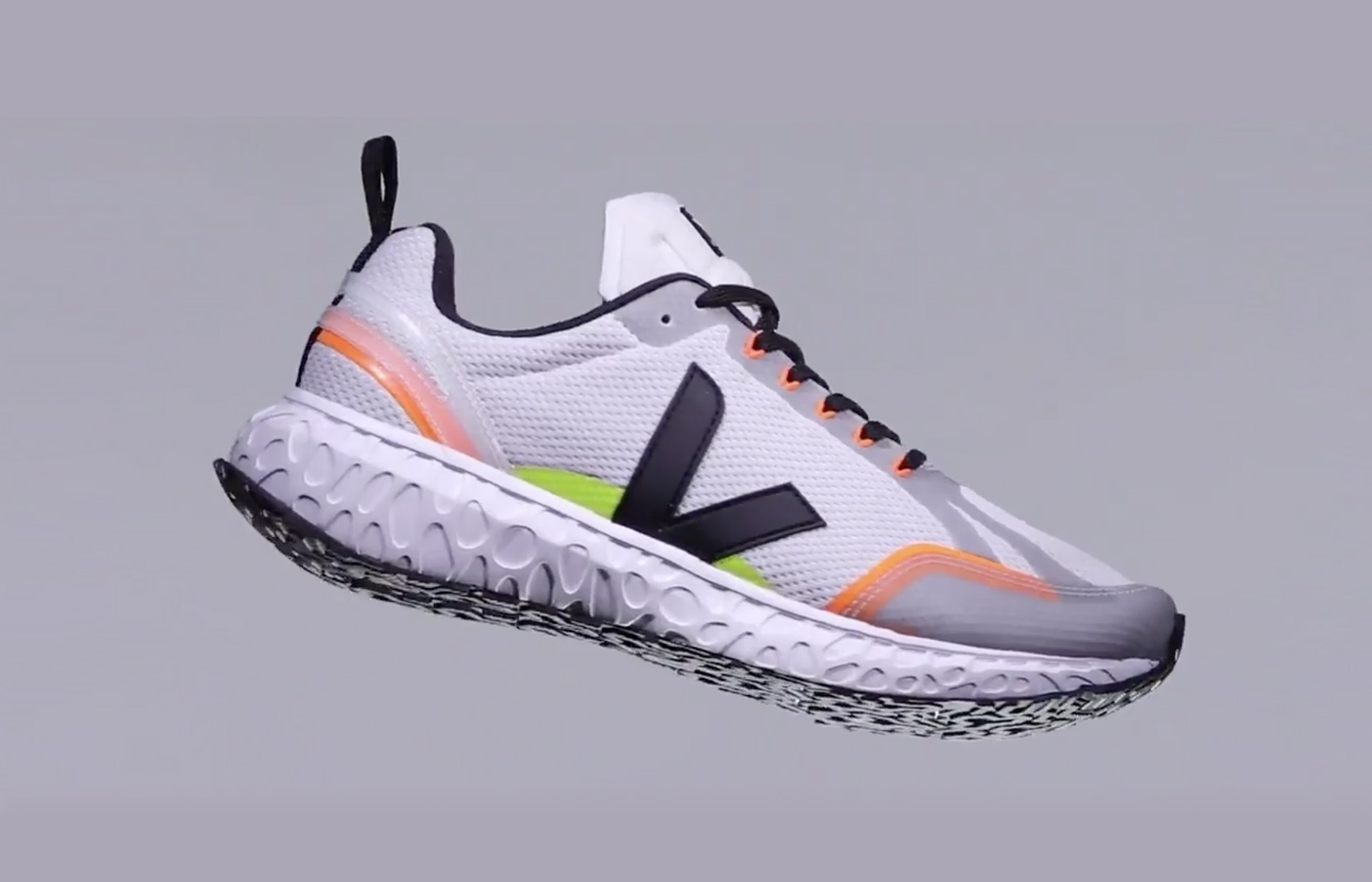 Something to think about is that we are a world obsessed with human feats and achievement, like lowering the world marathon record. Don't get me wrong, it's important to push limits and it would be awesome to own a pair of Nike's ZoomX Vaporfly. But maybe, except for the most talented athletes among us, it's better for the rest of us to get used to having slower running times with a shoe that's a little less technical and a little more environmentally friendly.
The world doesn't begin and end with running, even though it can't be denied that running is planted deep into the DNA of man. As a project manager at Veja, Arnaud Dabir, has been quoted saying "Sometimes innovation isn't inventing something new, it's rethinking thoroughly established processes."
Thinking along these lines, perhaps the best thing would be to dump the monomaniacal and egotistical desire to shave seconds off a personal best. Why not commit instead to the idea of adding minutes to your time with a less advanced and more ecologically efficient running shoe. It is one small way in which to help save the planet – the most generous gift you can give to all of humanity. Plus, you may have a more fun along your route too without all the added stress and fuss over small incremental decreases in your times.