Tokyo and Kyoto are known for the mouthwatering treats and unique attractions, and if you are a hardcore foodie, you will find a way to experience something new and exclusive to both these cities. One of the ways to do this right, is the Willer Restaurant Bus, which combines the pleasures of sightseeing in an ambience that is all about food.
For those who don't know it, Willer is well-known for providing public transportation across Japan. A natural extension to the business is this exclusive ride, where you get to see the hotspots of Tokyo and Kyoto, while leisurely dining on modern Japanese cuisine or European cuisine.
Limited to only twenty-five passengers, this open-top, two-story custom bus integrates "sway-proof" dining on the top floor, whereas the mobile kitchen is located on the first floor.
Tech behind the Sightseeing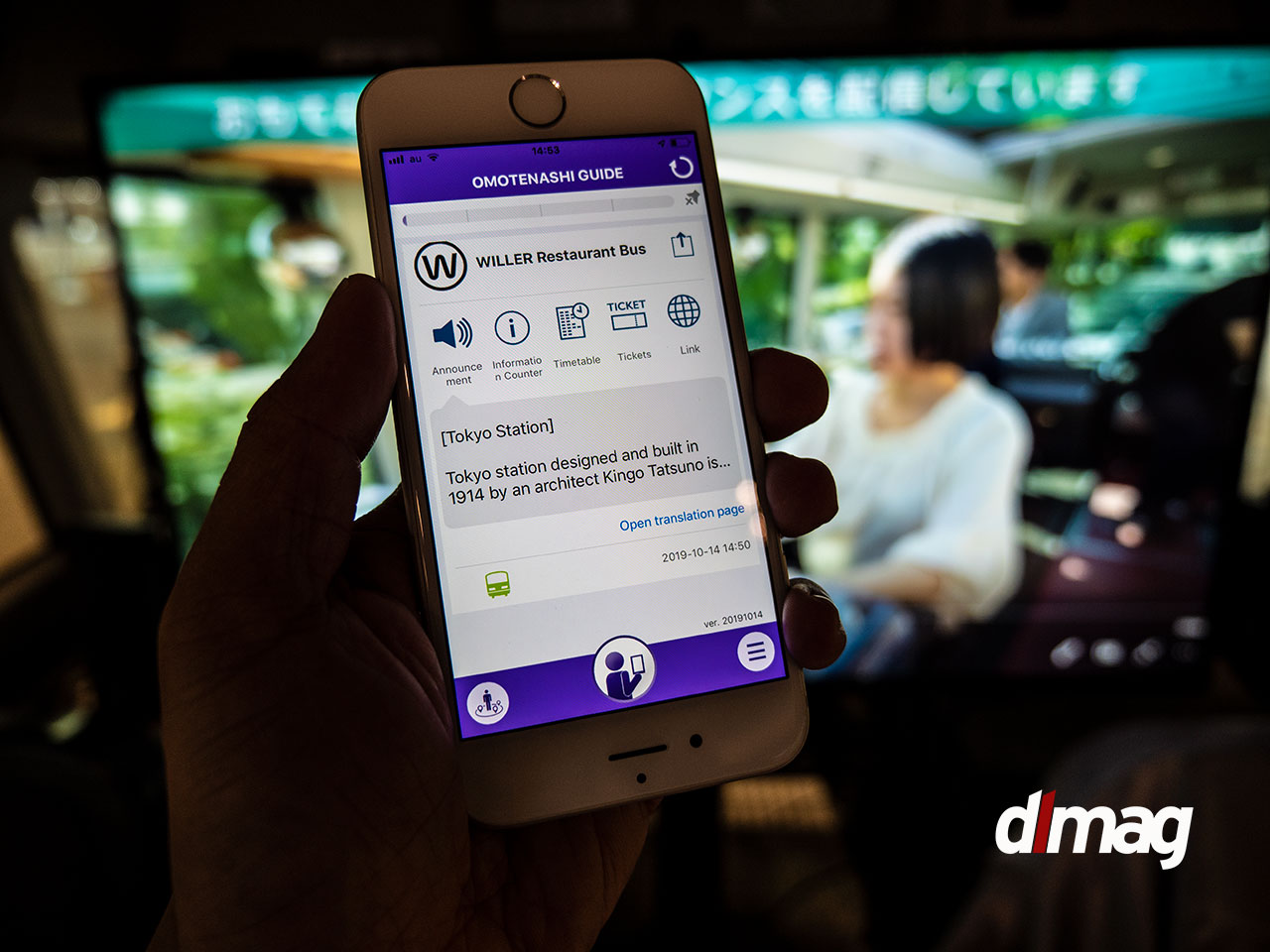 To enhance your sightseeing experience, Willer has teamed with Yamaha to provide the tech behind the announcements. If you have been on a hop-on hop-off bus, you will know that there is an internal PA system, that announces the sightseeing spot that you are approaching and talks you thought the history and other unique facets of that spot.
In the Willer Restaurant Bus, each table is equipped with an iPhone, that is loaded with an app –  Omotenashi Guide – SoundUD. This app recognizes the what the Japanese announcement is all about from the PA system and displays the corresponding information in English or Japanese for your convenience.
In case you are a local, then it displays the information in Japanese. For example, if you have passed by the Tokyo Tower, the PA system announces it in Japanese, and your language of choice is English, the app displays the information about the Tokyo Tower in English.
The technology behind this app has been developed by Yamaha, and it works with the sound recognition technology, to bring up the relevant information on the app.
The City experience over a Plate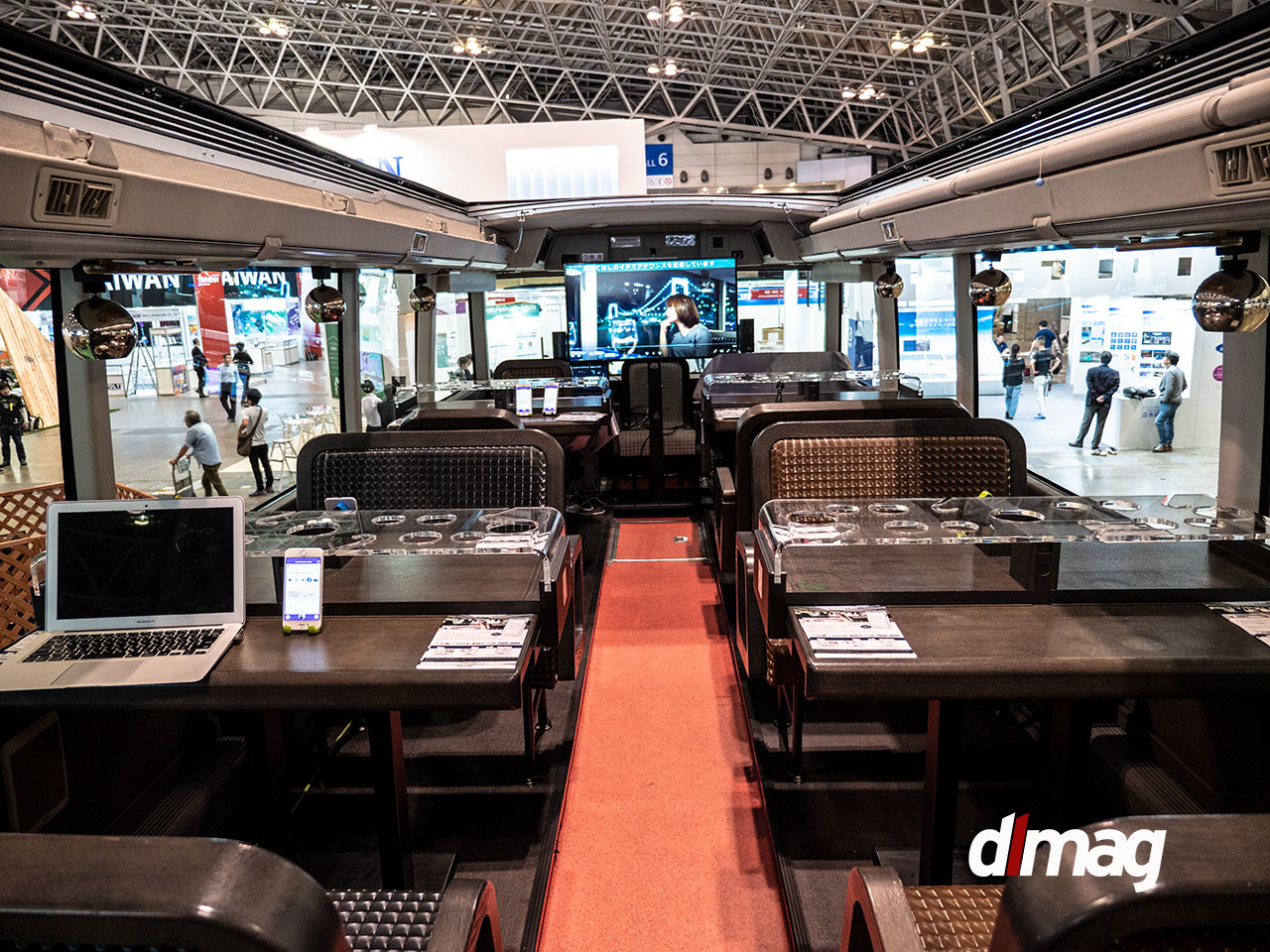 The Willer Restaurant Bus gives you a chance to ditch the crowds and adverse weather and enjoy an exquisite meal while comfortably taking in the city sights. If you happen to be on a business trip, with very little time to step out for a spin, consider this meal-treat as a way to catch a few glimpses of both Tokyo and Kyoto.
The departures are centrally located and you will need to set aside about two and half hours for the trips. In Kyoto expect to see places like the Kyoto Tower, Shijo-Dori and a half-hour break at the Arashiyama district. The highlight for Kyoto is the traditional Kansai cuisines you can sample.
In Tokyo you get to cover places like Aquacity Odaiba and sample dishes from the Edo period. Know more details for reservation, here.