The 2020 Audi RS6 Avant is finally making an entrance in this SUV-crazy American market. I want to start by answering the obvious question: Yes, the Audi RS6 Avant is a station wagon. But based on what you're looking at right now – unless you live in Europe, of course – I bet you haven't seen a station wagon like this before, right?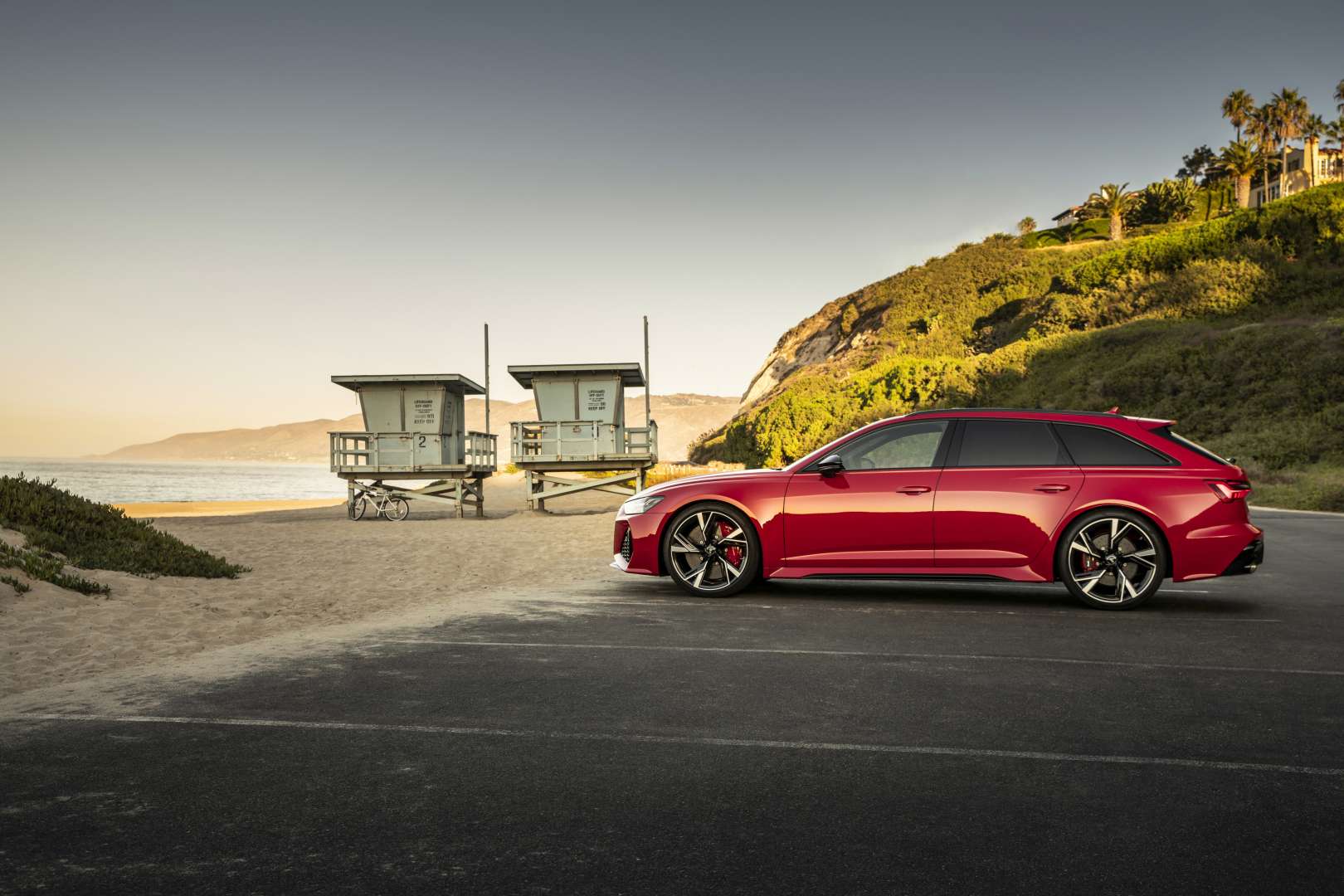 Editor-in-chief Vincent Nguyen was kind enough to share his thoughts on the new Audi RS6 Avant, which the boss thinks is probably one of the best cars he's ever driven this year. "If I were to choose between a fast SUV and the RS6 Avant for a cross-country jaunt with the wife and kids in tow, I'd choose the RS6 Avant every time," said Nguyen.
With that being said, here are the top things we like about the 2020 Audi RS6 Avant after taking it for a spin.
It looks awesome in the flesh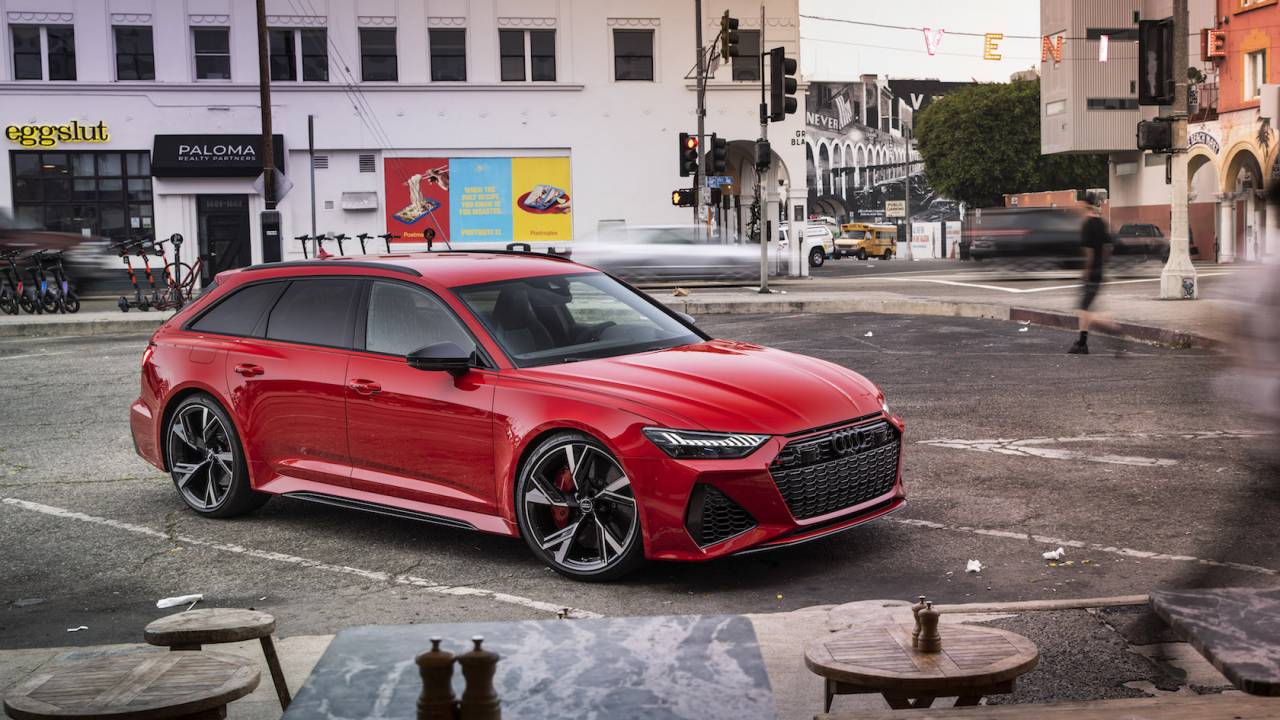 Truthfully speaking, these images are doing little justice to the elongated, haunch appearance of the Audi RS6 Avant. According to the chief, the car looks more awesome in the flesh to the point of wanting to lick it in real life. "The new RS6 Avant deviates from the stoic face of the A6. This car looks ready to pounce," said Nguyen.
The RS6 Avant is wider than an A6 or S6 courtesy of those 1.6-inch wider wheel arches that accommodate a set of gorgeous 22-inch alloy wheels. The Singleframe front grille is wider and is set lower to the ground. Combined with the LED headlights from the A7, the RS6 Avant has a menacing stance. The long nose, flat roof, and muscular shoulder lines are nothing to scoff at.
I may be talking about a practical station wagon, but don't forget, this is an RS model we're referring to. And if you know anything about German cars, the RS logo is not merely for show.
The twin-turbocharged V8 motor is a gem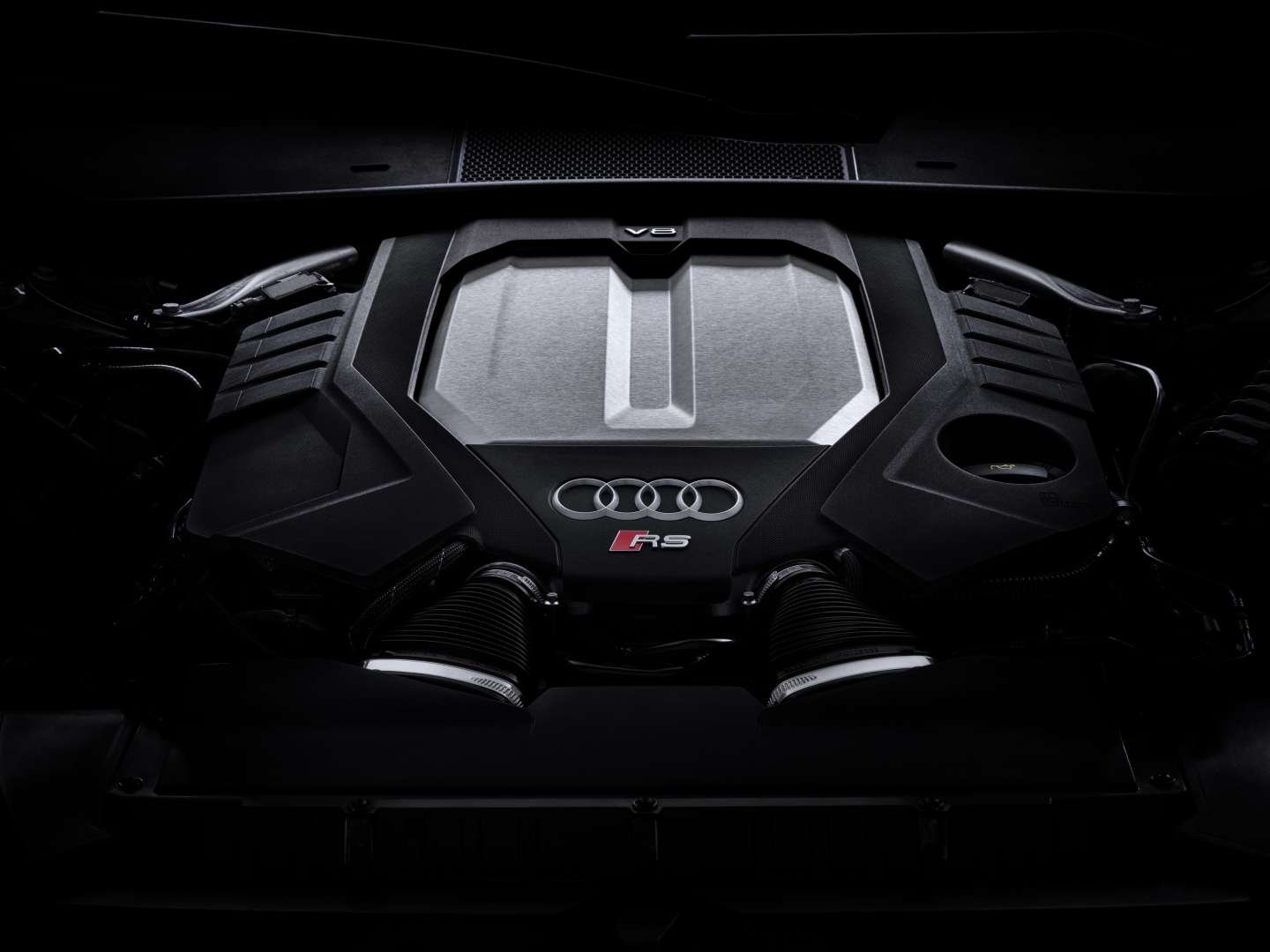 In order to attract American buyers, the new Audi RS6 is brandishing a magnificent twin-turbocharged V8 engine. Producing 591-horsepower and 590 pound-feet of torque, the chief was mesmerized on how the burly motor pulls from the get-go. "I repeatedly felt how a rather large and luxurious station wagon was able to pin me in my seat as it rushed to 60 mph in roughly 3.6 seconds," exclaimed Nguyen. "Needless to say, you have to feel it for yourself."
Coupled with a slick 8-speed torque converter automatic gearbox, the gearshifts are fast and unobtrusive. Granted dual-clutch units are faster when driving point to point, Audi's Tiptronic automatic is smoother on a relaxing cruise down the road.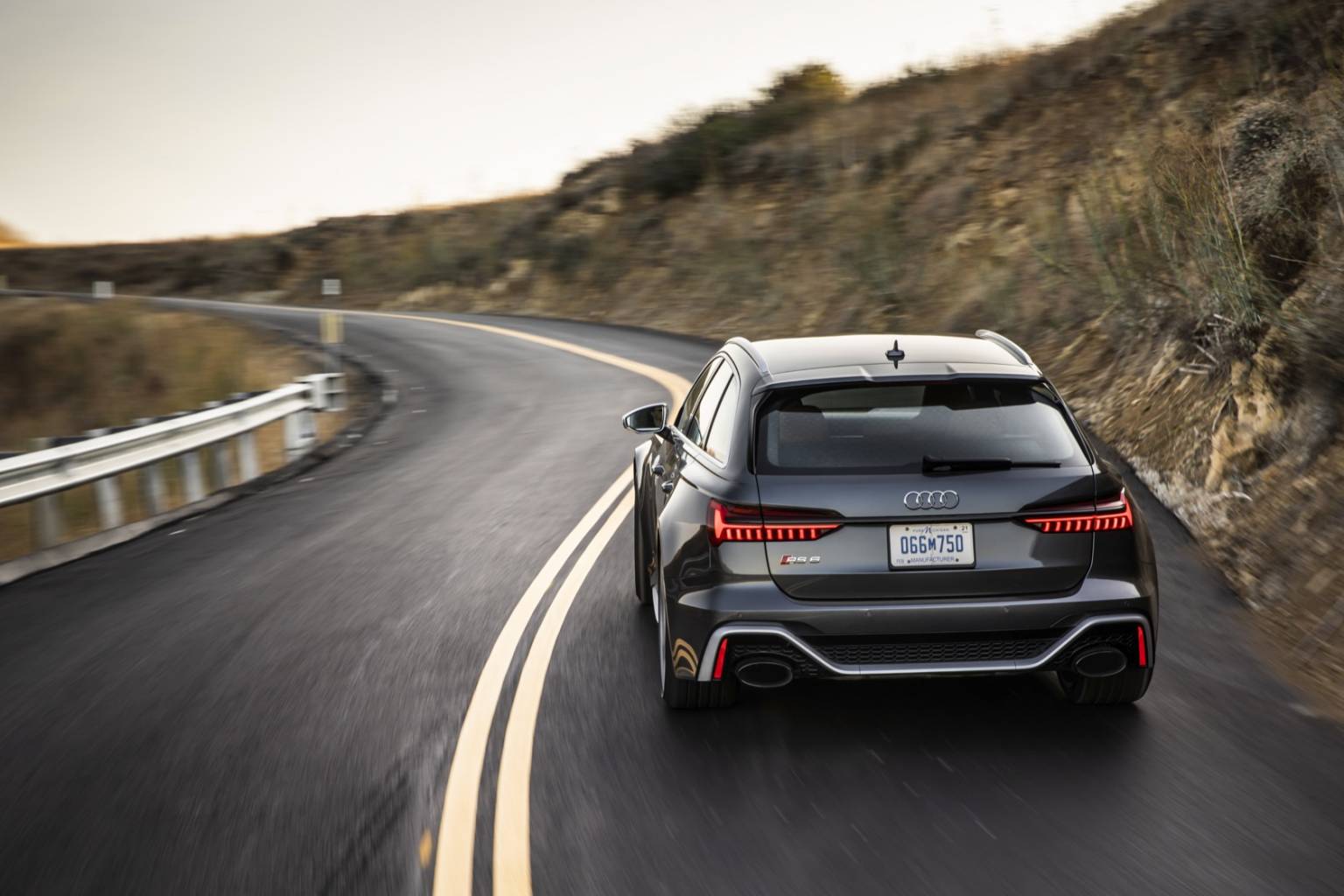 It feeds power to a Quattro all-wheel-drive system with a mechanical center differential. In normal driving, power is split 40:60 between the front and rear axles. But if you're driving fast, the system can feed up to 70-percent of torque to the front and up to 85-percent in the rear axle. This gives the RS6 Avant the handling capabilities of a proper two-door sports car.
Oh, and the RS Avant is a hybrid, too. It has a 48-volt MHEV system that powers engine shut-off and coasting functions to help save fuel.
The luxurious interior is a nice place to be
In terms of luxury, I'm not just talking about those marvelous RS sports seats wrapped in Nappa or Valcona leather, nor am I referring to the immaculate fit and finish of the cabin.
I'm talking about space, and it so happens the Audi RS6 Avant has tons of that. "There's nothing more joyous than being 6'2" and yet still being able to seat yourself in the driver's seat and then – without adjusting its position – comfortable stretch out in the back, too," said the chief.
And it rides like a luxury car, too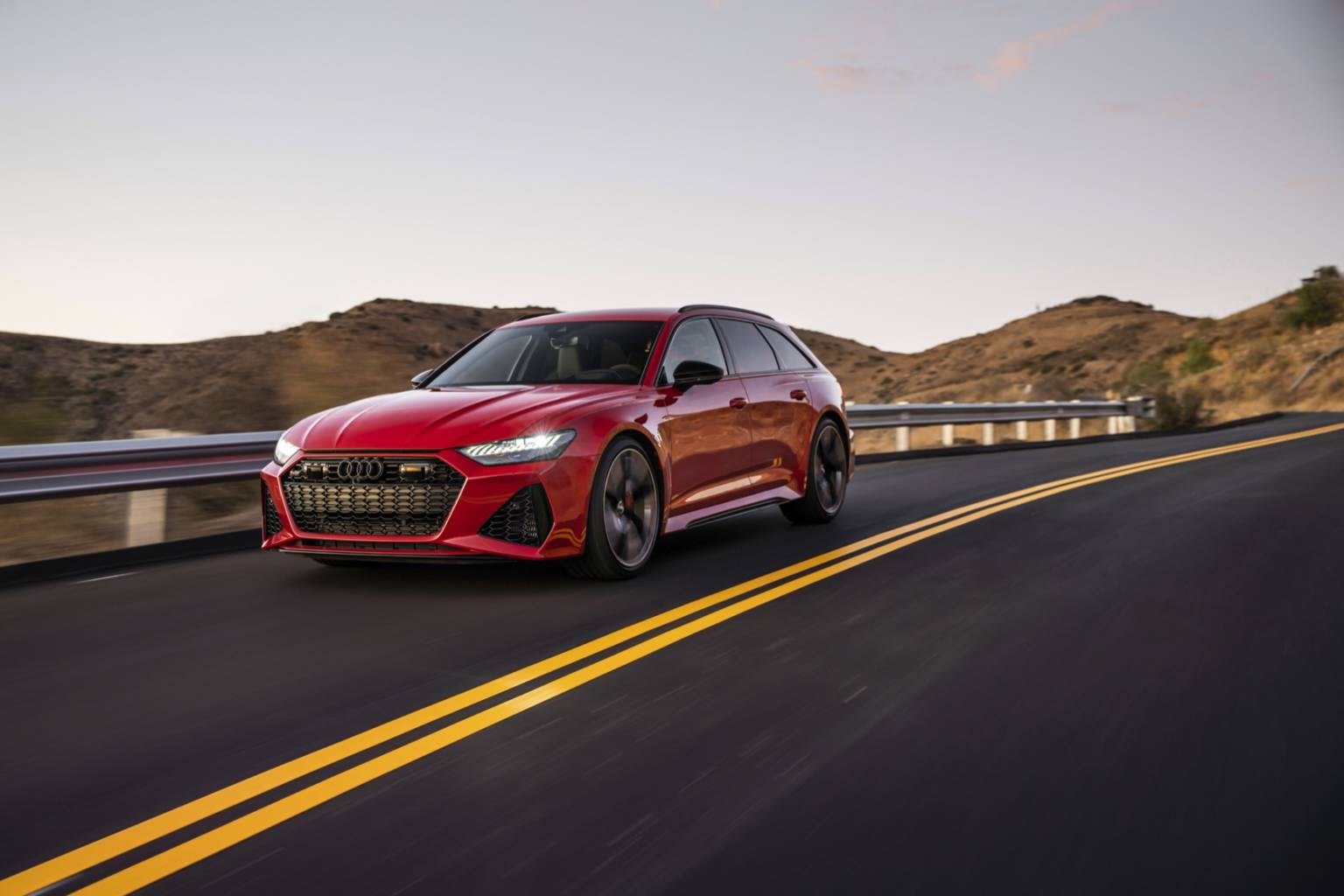 The 2020 Audi RS6 Avant is offered in two suspension options: adaptive air suspension or RS Sport suspension with conventional steel springs and three-way adjustable dampers. The chief drove both variants, but he prefers the air suspension over the optional no-cost steel variant. "While the RS sport suspension is a dream, I have to say I prefer the standard air suspension mostly for its adjustable nature," said Nguyen.
With the standard air suspension, you can choose between a cushy ride comfort or a sporty ride according to your whims. The new air spring module has a 50-percent higher spring rate and can raise or lower the body as needed.
But in comfort mode, you can waft effortlessly in the RS6 Avant while marveling at the glorious exhaust note. It's simply a sport-luxury car like no other.
It's also strangely practical to a fault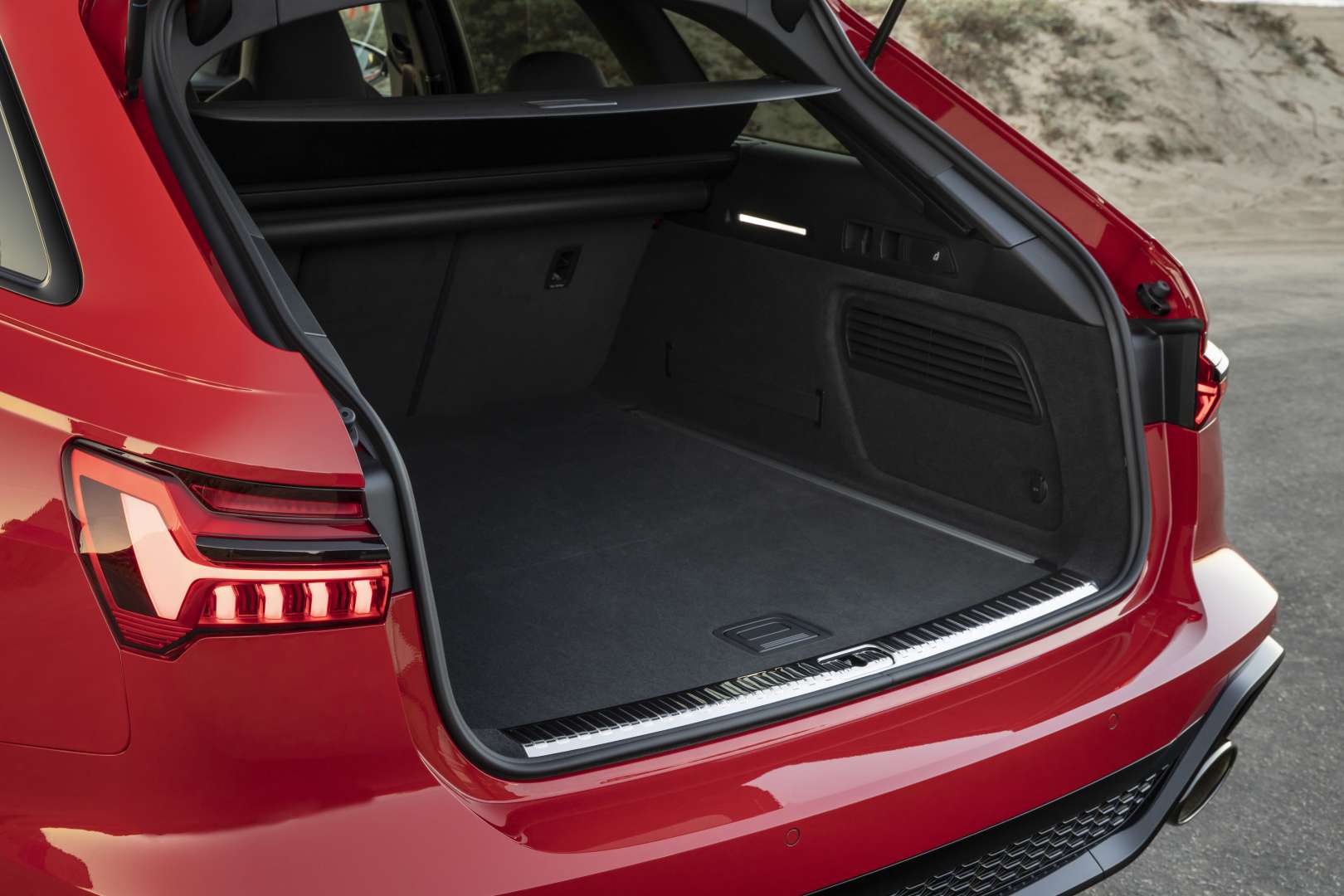 Summing it all up, we know the 2020 Audi RS6 Avant is fast, luxurious, and roomy. However, it also happens to be more practical than your average sedan. With the rear seats up, you have 20 cubic feet of cargo space. But if you fold the rear seats down, you have more than 60 cubic feet of room to carry longer items like skis or kayaks.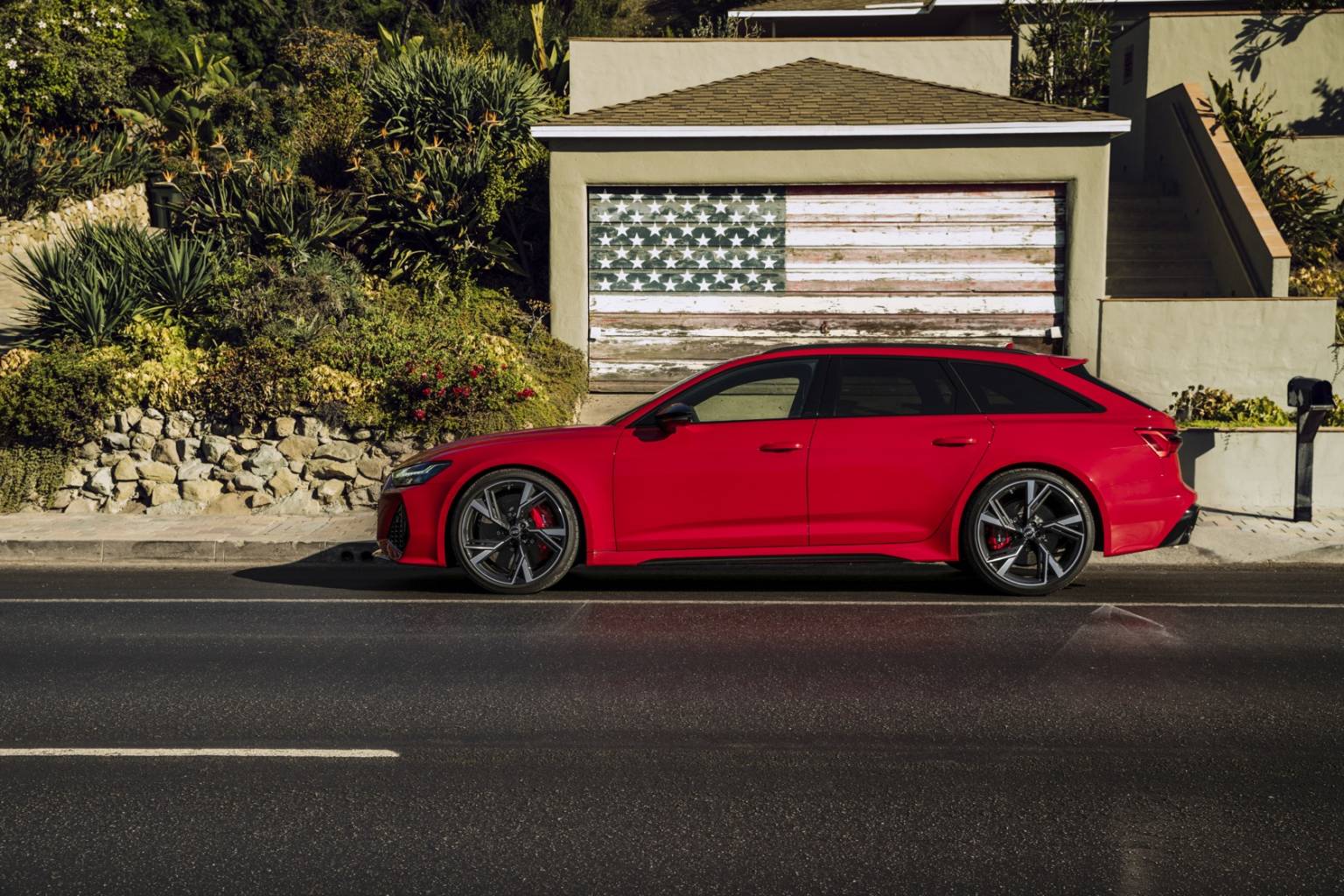 Like the chief, I'd personally choose the Audi RS6 Avant over an SUV any day of the week – or any other car for that matter. But with prices expected to reach upwards of $110,000 the RS6 Avant is reserved for the moneyed few – particularly those who can't stand giving up their supercars for a more practical and family-oriented vehicle that happens to be NOT an SUV.
Vincent Nguyen contributed to this article.
2020 Audi RS Avant Image Gallery