As a frequent Business Class traveler, I acknowledge the joy of stretching out on a flatbed and sleeping peacefully through a long-haul flight. I remember the first time I got upgraded to a Business Class seat when I boarded the Virgin Atlantic – London to Chicago. It was a momentous occasion for me, as this was my first flatbed experience and one that came with an attentive hostess and pleasant co-passengers who slipped into nightgowns and prepared for bed. Today, we are going to discuss the pleasures of flying British Airways Boing 747 – Business Class and why seat 64K is the most coveted one.
One of the longest flying aircraft, Boing 747s took to the skies as commercial planes in 1970. With a typical lifespan of 30 years, British Airways (BA) retires their planes normally after 27 years. Labeling their various service classes at World Traveller (Economy), World Traveller Plus (Premium Economy), Club World (Business) and First, today our focus is on Club World (Business).
The double-deck configuration of a 747 has an advantage and our recommendation is to try and book a spot on the upper deck. Some of the perks of booking a Club World ticket includes speedy immigration, impeccable lounge services, sufficient leg-room, and flatbed seats, turndown service, gourmet meals, Elemis travel spa service, faster check-ins, and swift boarding.
Business class begins at the lounge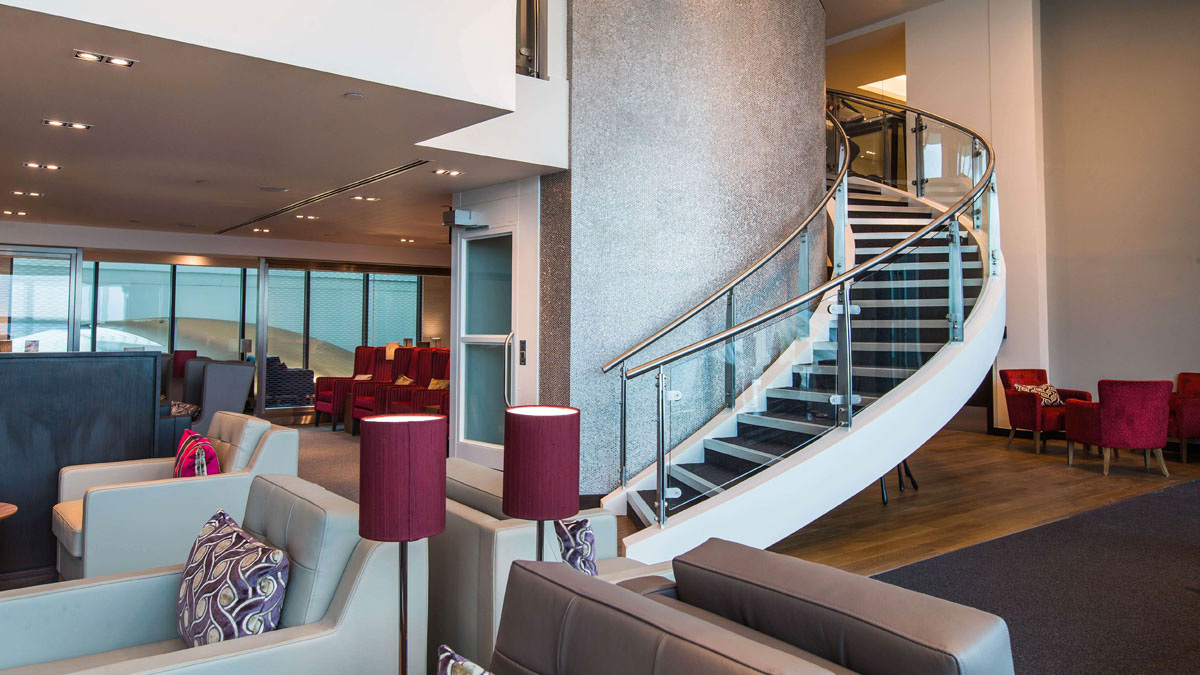 Your uber luxurious journey aboard the 747 begins on-ground and not in the skies. BA boasts of Galleries lounges and Terrace lounges across locations. The calm and tranquil setting is befitting the long flight you have in store. Needless to say, the food, wine and liquor selection is top-notch. Needless to say, high-speed WiFi, a work zone and an entertainment zone are earmarked for the busy traveler.
Light meals and snacks along with coffee and liquor are free-flowing. My typical routine is to check-in a tad early and enjoys the services that lounges provide.
The BA lounges are located at Heathrow Airport Terminal 5 – British Airways Concorde Room and at Terminal 3 head to the British Airways Galleries First and Galleries Club Lounges. Passengers traveling First, Business (Club World) or Business (Club Europe) along with Silver or Gold Member of the British Airways Executive Club and Sapphire or Emerald member of any of the Oneworld airline frequent flyer programs on a scheduled flight operated by British Airways or one OneWorld partners, can access the lounge service.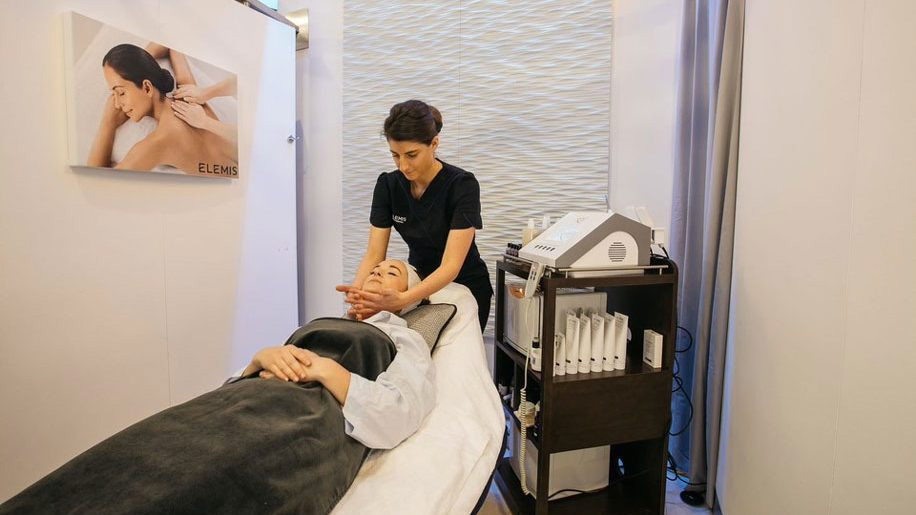 But If I were you, I'd head straight to the acclaimed British spa and skincare brand Elemis. It offers a complimentary 15-minute treatment menu for First and Business or Club World and Executive Club Gold Members flying long haul through London Heathrow or New York JFK. Pamper yourself with services like ELEMIS Essential Facial, ELEMIS Body Essentials like Muscle-Ease Power Back Massage, Deep Relax Scalp Massage, Sleep Soothe Neck & Shoulder Massage, Hand & Arm Massage, Eye Massage Treatment.
You can book the treatments on the day of travel, however, First Class passengers get the option of reserving their spot 28 days to 48- hours prior to departure. The exclusive treatments and skin-therapies are available at selected airport lounges only – In London, both Terminal 5 and 3 have the Spas.
As you may notice, Noella Gabriel, the force behind the spas, has developed travel spa and skin-therapies that cater to travelers. And the focus is on getting the passengers to relax and stay in the 'comfortable' space, as they embark on a long flight.
The upper deck rules
It's logical that you want a comfortable flight, which is why you are paying the extra bucks for Club World tickets. And your seat selection could have an impact on how you experience your flight. A 747 is basically split into two levels with the upper deck servicing only 20 seats in a 2×2 configuration. The lower deck hosts 2x4x2 configurations (64 seats) and what you need to know is that the seats face forward and backwards.
Frequent travelers always opt for their favorite seat – 64K and this is located on the upper deck of the flight. The reason why they pick this seat is that its slightly secluded and gives you the privacy you need in-flight.

The upper deck is also relatively quieter than the lower decks and the ratio of attendants to guests is better. Typically, two attendants service the upper deck and this ensures prompt service. Even if you don't manage to score 64K, then choose a window seat, although it's rear facing, it's roomier, and you get lots many counters and storage bins to keep your 'stuff'. Aisle seats make more sense in the World Traveller class, but in Club World, you would be exposed to the world.
Keep in mind that there are only a few seats that don't require you to step over your travel partner's seat, when in flatbed mode. So be mindful of this. Also, there are no couples seat in the upper deck, only in the lower deck.
Eat, drink and be merry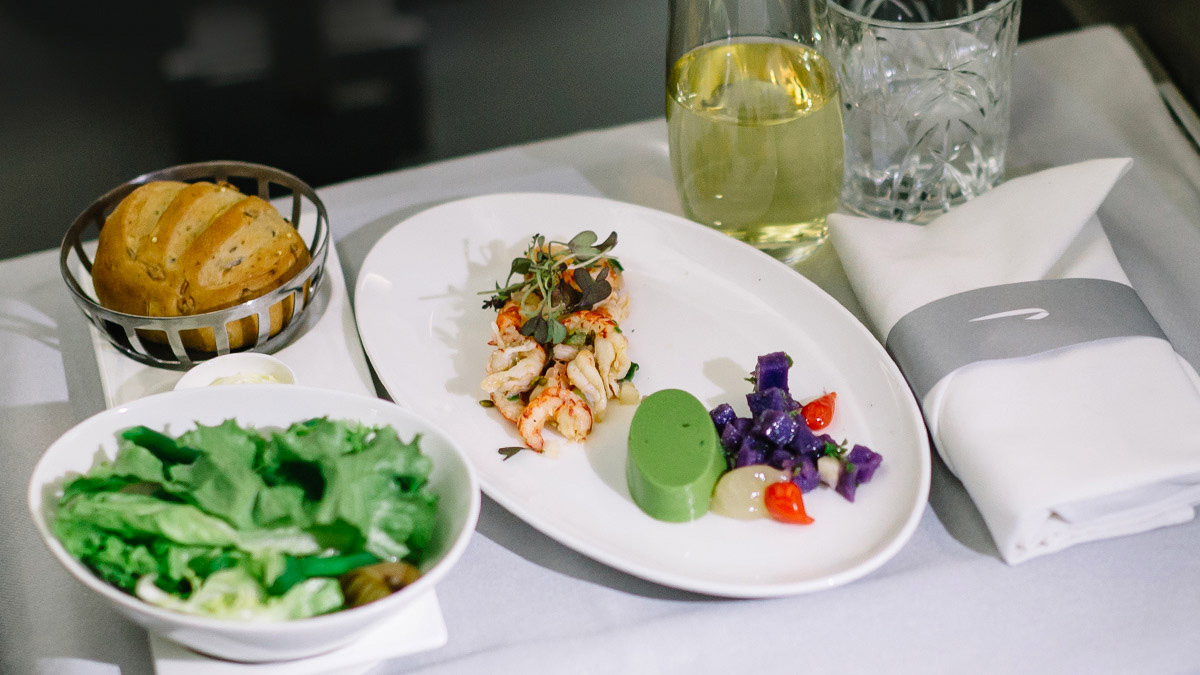 The menu at the Club World segment is sumptuous to say the least. We have dissed airline food for the longest time, but BA has raised the bar with crafting a menu that is inspired by some of the world's most renowned chefs. Offering Global Cuisine, the spread includes local and international flavors that replicate restaurant quality meals. Beautiful flatware and updated menus means that the drinks and meals are more personalized. A healthy salad, and hearty dishes across a three-course menu are teamed with range of spirits, Old World and New World wines and other beverages. BA is also serving a new blend of Union Hand-Roasted Coffee onboard – and it tastes good. Treating you with cut-glass tumblers, stemless champagne flutes, and fine china tableware, the airlines is doing its best to make you feel the luxe life 35,000 feet above the ground!
Sleep tight and brush well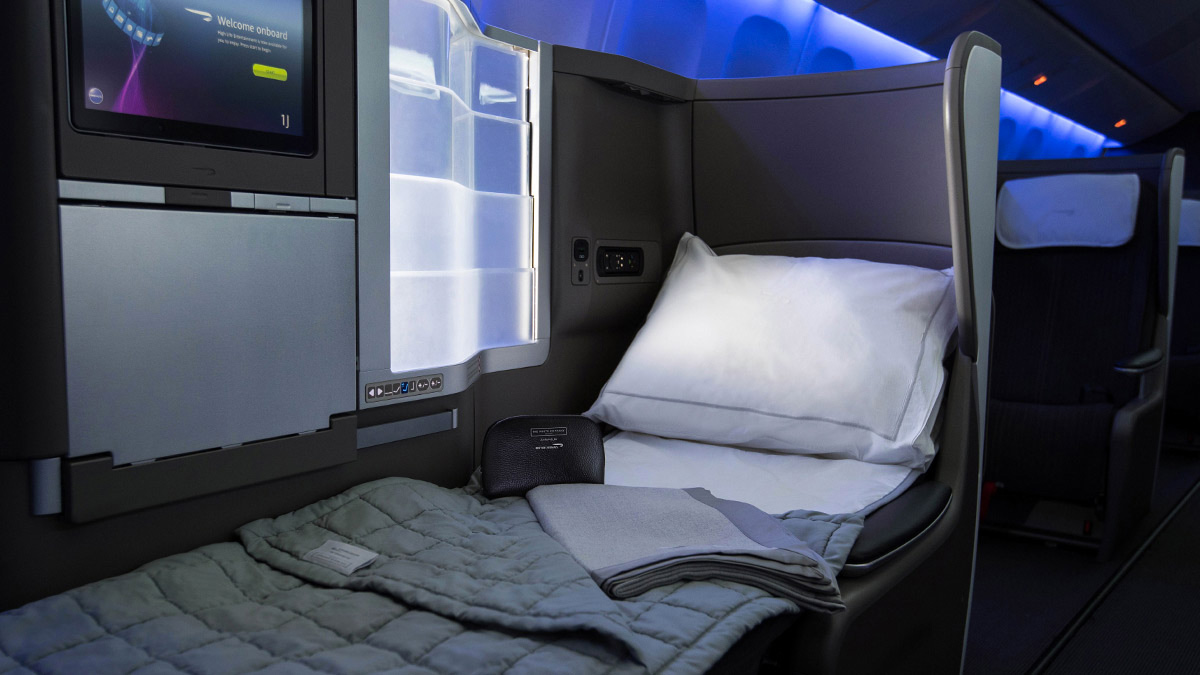 Although I prefer turning down my bed by myself, BA attendants offer the Club World Sleeper Service. You can enjoy a nightcap before turning in. The White Company has provided all the bedding and amenities and for sleeping it includes a base mattress, duvet, two pillows, a day blanket and a night blanket. The amenity kit in Business Class always gets me excited. I remember how one of the airlines had partnered with Lacoste and packaged all goodies from the brand. Miniature aftershave bottles were the best! The BA White Company kit is a neat small zip bag that comes loaded with socks, eye mask, toothbrush, toothpaste, an applicator for essential oils, lip balm, moisturizer and a pen. It holds almost everything you will require for your 9 to 12-hour journey.
Sleepless in Seattle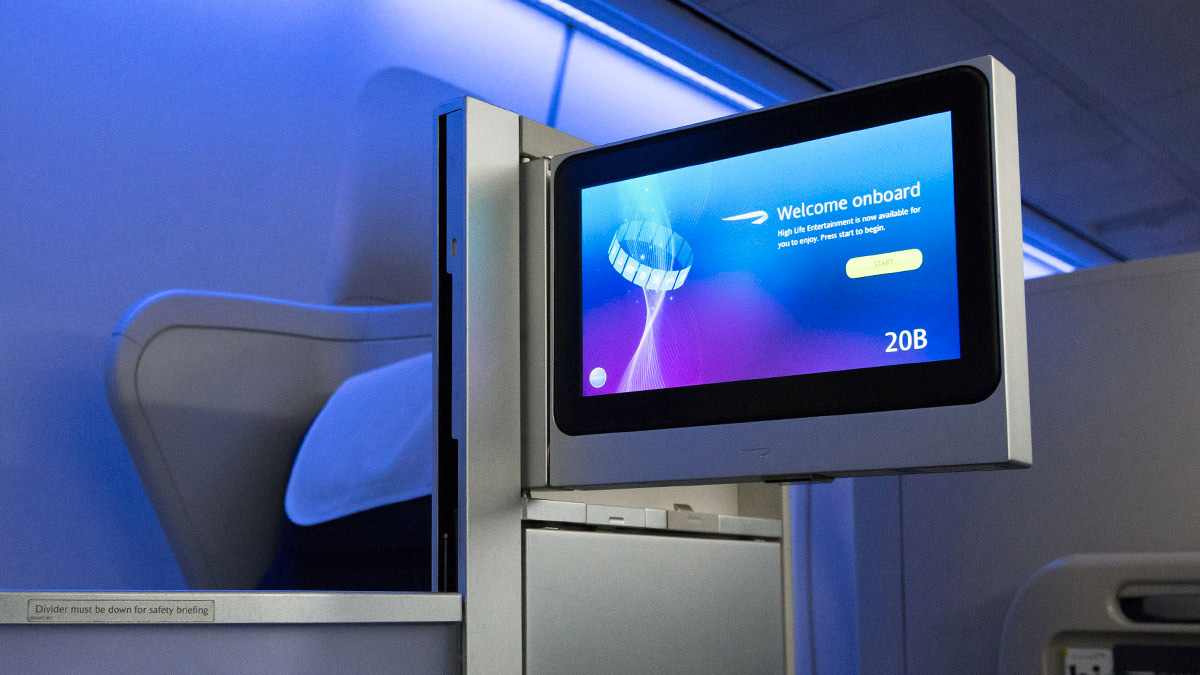 Can't catch the winks? I rarely use the in-flight entertainment system, as I have so much work to catch up on. But I've browsed the library and the highlife entertainment system has an extensive collection of movies, TV series, audio books. It surely helps that you are viewing this on a 12″ flat screen with noise cancelling headphones. BA's entertainment collection is truly global as you will discover content in several languages.
If I have to measure it up, I think BA offers one of the better services in Business Class experiences. The only thing that baffles me much is that boarding the flight is not an issue – it's a breeze – but disembarking is a bit tricky. The configuration of seats in a 747 is such, that Club World passengers get off much later. It's a different story that as a Business Class passenger, you will manage to get your bags in a jiffy and whizz through immigration lines, thanks to your Club World boarding pass.