My annual pilgrimage to Glastonbury is usually at the end of August or towards the beginning of September. Quite often people ask me why I continue to go there? This small town is best known for the Glastonbury Music Festival, and not for its mystical Chalice Well, White Well, Abbey, Avalon Goddess Temple and Tor. Agreed, you can find peace and god amidst the chaos, if you're truly seeking it. But sometimes we discover that we have a soul connect to a place and it influences its' draw upon us – this is what Glastonbury is to me.
Heart Chakra of Mother Earth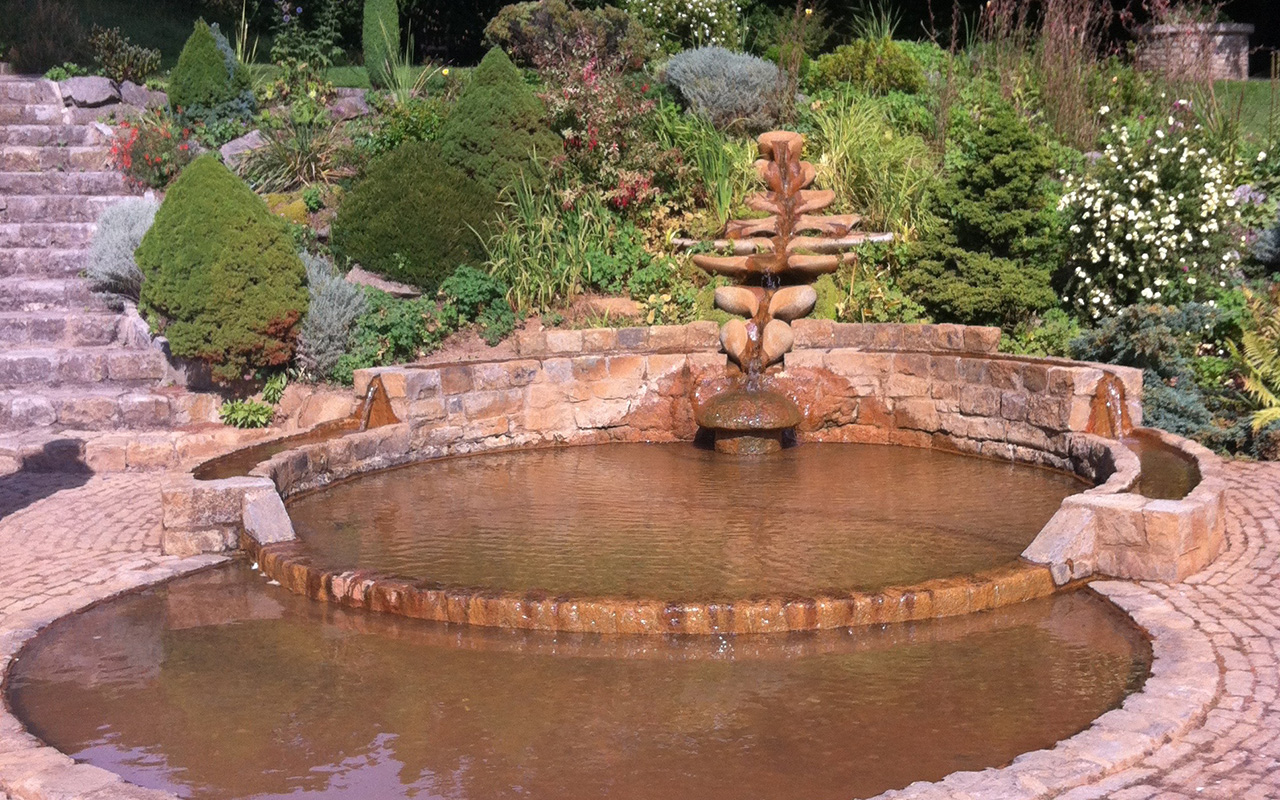 Let me tell you more about this beautiful and quaint town that has equal parts of magic and mystery. For those who don't know, Glastonbury is considered to be the Heart Chakra of Mother Earth with the Ley Lines of St. Michael and Mary Magdalene crossing over it. They converge at the Tor, which is located at the top of a small hill and forms part of the Avalon Range.
Famous for the Mist of Avalon – an early morning phenomena that cloaks the town, for centuries men and women have come here to the celebrate Celtic rituals and partake in ceremonies that go beyond current understanding.
The Weekend Break
For those who would like to explore this town over a weekend, here is what I recommend: book yourself into one of the B&B close to High Street (my personal favorite is the Pilgrims Inn) and ask the owner, a lovely woman named Claire, if she can serve you delicious and yummy vegan sausages for breakfast (yes, I'm vegetarian). Typically, check-in starts at two in the afternoon for most B&Bs, so I recommend visiting The Abbey and St John's Cathedral, both found around the High Street while you wait.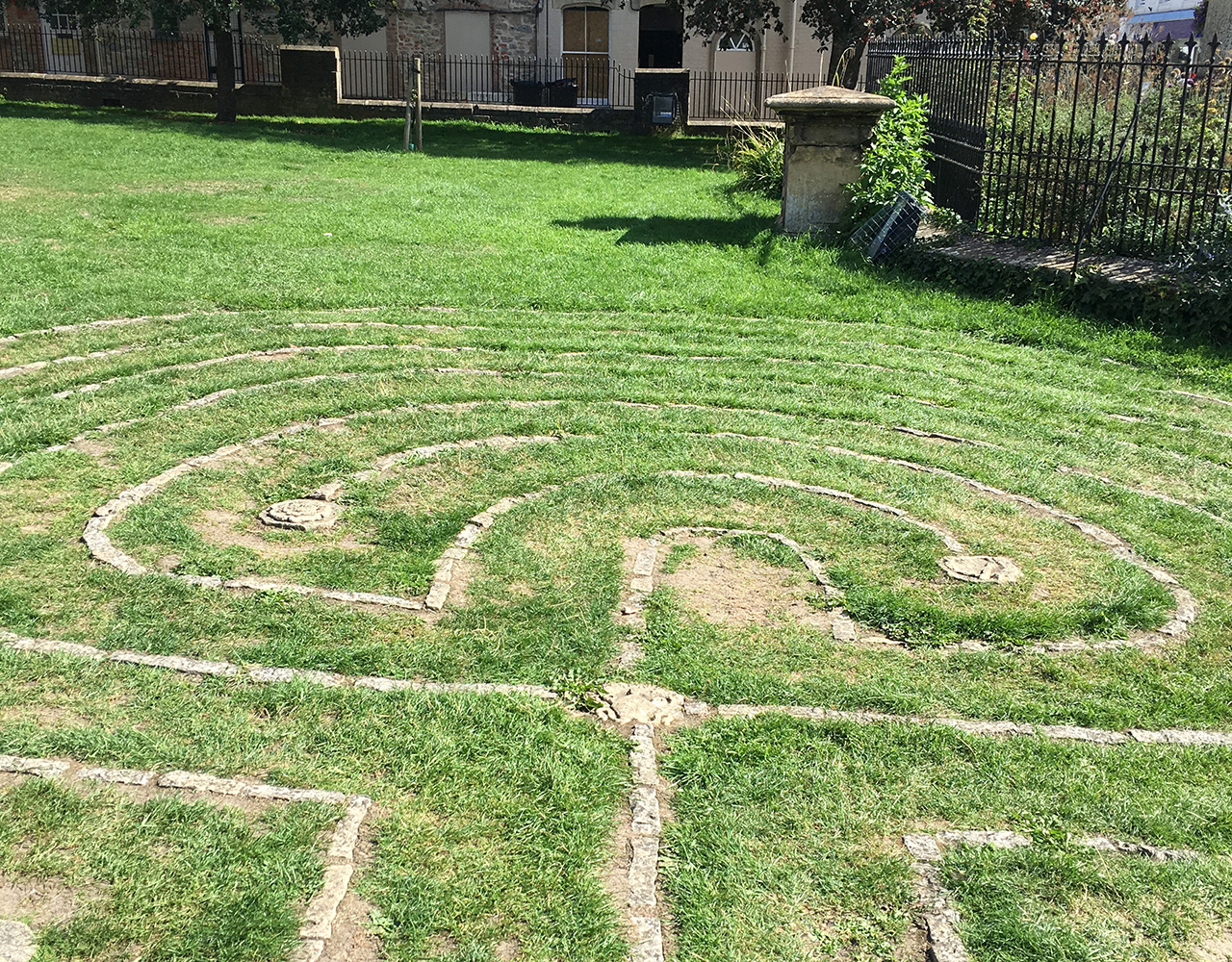 At St. John's be sure to walk the labyrinth in the garden, and if you are lucky to experience a local fair held by the community, then you can get a chance to sample the local treats. The Abbey has its history rooted in the time of King Arthur; it is mostly in ruins and has a huge garden with beautiful century-old trees. The perfect way to end your evening is to pick up some cider from the Abbey Shop and drink it up.
The Next Day
Day Two should be equally divided between climbing the Tor, spending time there and The Chalice Well Gardens, which is close by. The Tor is symbolic for many and holds a man-made labyrinth as well. If you are up for the trek, then hire a guide who can help you traverse the seven chakras of the Tor. Just be careful to avoid the stinging nettles plants, and be sure to factor in at least 4 to 5 hours of walking if you choose to do the labyrinth. If not, then the climb is pretty straightforward and easy. It can get a little windy up the hill, so it's a good idea to layer up.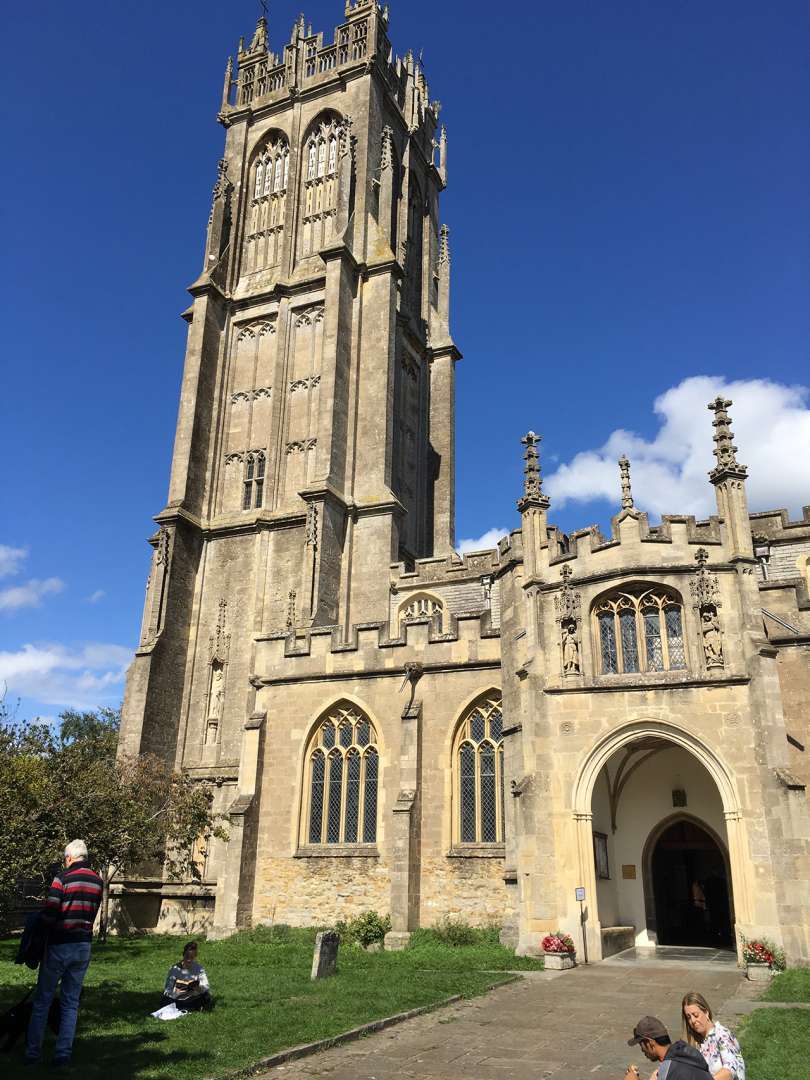 Spending time at the Chalice Well Gardens or staying a night there, can be a life-changing experience. The gardens are a quiet retreat and guests are urged not to use their mobile phones. From the well flows a red-sediment laced stream, that is rich in iron. Said to have healing properties, you are encouraged to fill a bottle and bring it back with you. The charming shop within the premises, gives you great insights into the belief system of this community.
Wells and Clark
Day Three can be a combination of Wells and Clark's Village. In short, a day for some retail therapy and sightseeing. For about five-pounds-per-person, you can cab/bus-ride your way to either Wells or Clarks Village. Like I said, you can do both, but if heritage is your focus, then just spend the day at Wells. It has a nice historic castle (entry fees apply), and quaint coffee shops and local brands to shop from.
Home to Clarks Shoes, the Clarks Shopping Village hosts many factory outlets. My favorites are the Cadbury and Lindt stores, where you can end buying some exclusive and discounted treats. Of course Clarks has a huge warehouse-esque store to shop from, but you can indulge in clothes, perfumes, or homeware.
Stonehenge Calling
Just a stone's throw from Glastonbury sits the iconic Stonehenge. Home to Druid and Celtic rituals for many centuries, this religious site has a lot of powerful energy, that instantly uplifts your aura. There are many legends attached to this place and theories on how the stones got there, but I am not getting into that. Not many know this, but you can actually book a visit to the inner circle – The Stone Circle Access – and mingle with the stones. Of course you need to book well in advance – almost one year ahead! But, you'll get early morning access that starts at 6:45 am or 8:00 am, or the evening option at 4:45 pm.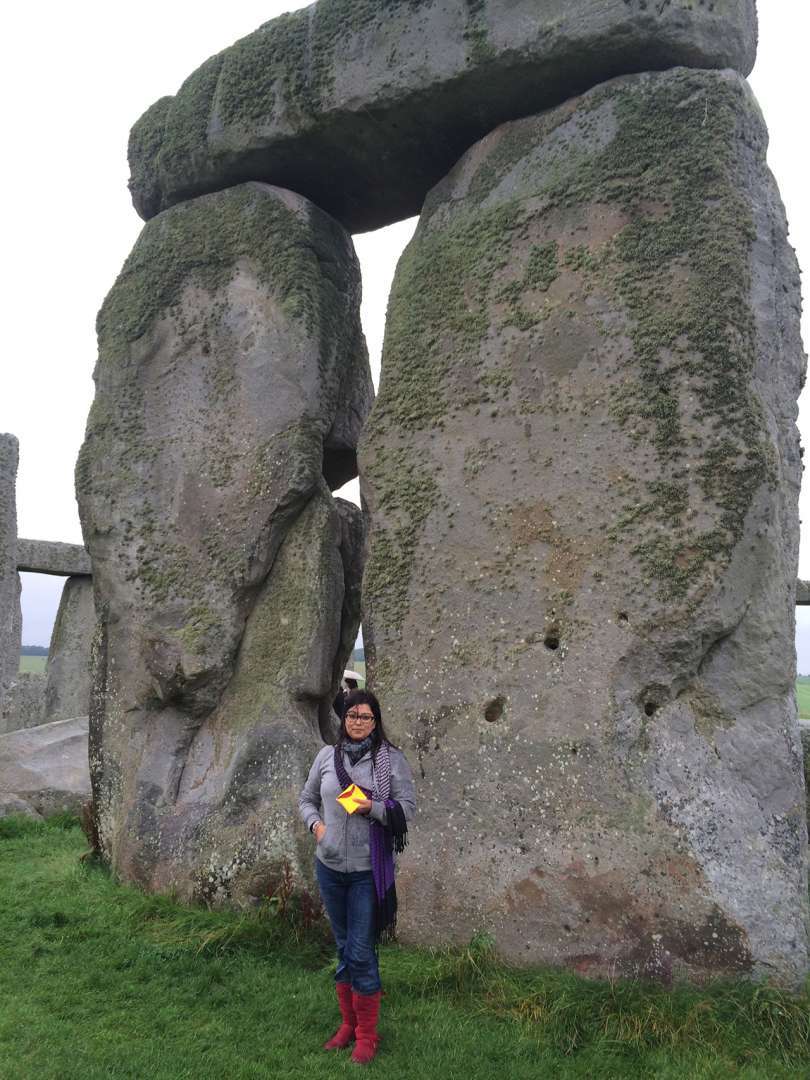 The beauty of choosing the exclusive access is that you get to spend a good hour in the circle. It gives you plenty of time to pray, meditate, reflect, or simply just enjoy the morning sunrise. Access is limited to thirty people at a time, but be forewarned that you are not allowed to touch the stones. If you do, the guards will remove you from the premises. A sacred site for the Druid and Celtic people, I have witnessed them perform Equinox rituals, all dressed up in traditional garb.
Merlin's Magic
In 2018, I had the chance to visit Tintagel, Cornwall, where Merlin's Cave is located. Basically, Merlin's Cave is a 330-foot-long sea cave formed that has been formed by marine erosion. It is located right beneath the land where the Tintagel Castle stands. The cave is a complete hollow, that allows you to enter from one side and exit out the other. Best visited when the tide is low, the cave has a lot of magical significance.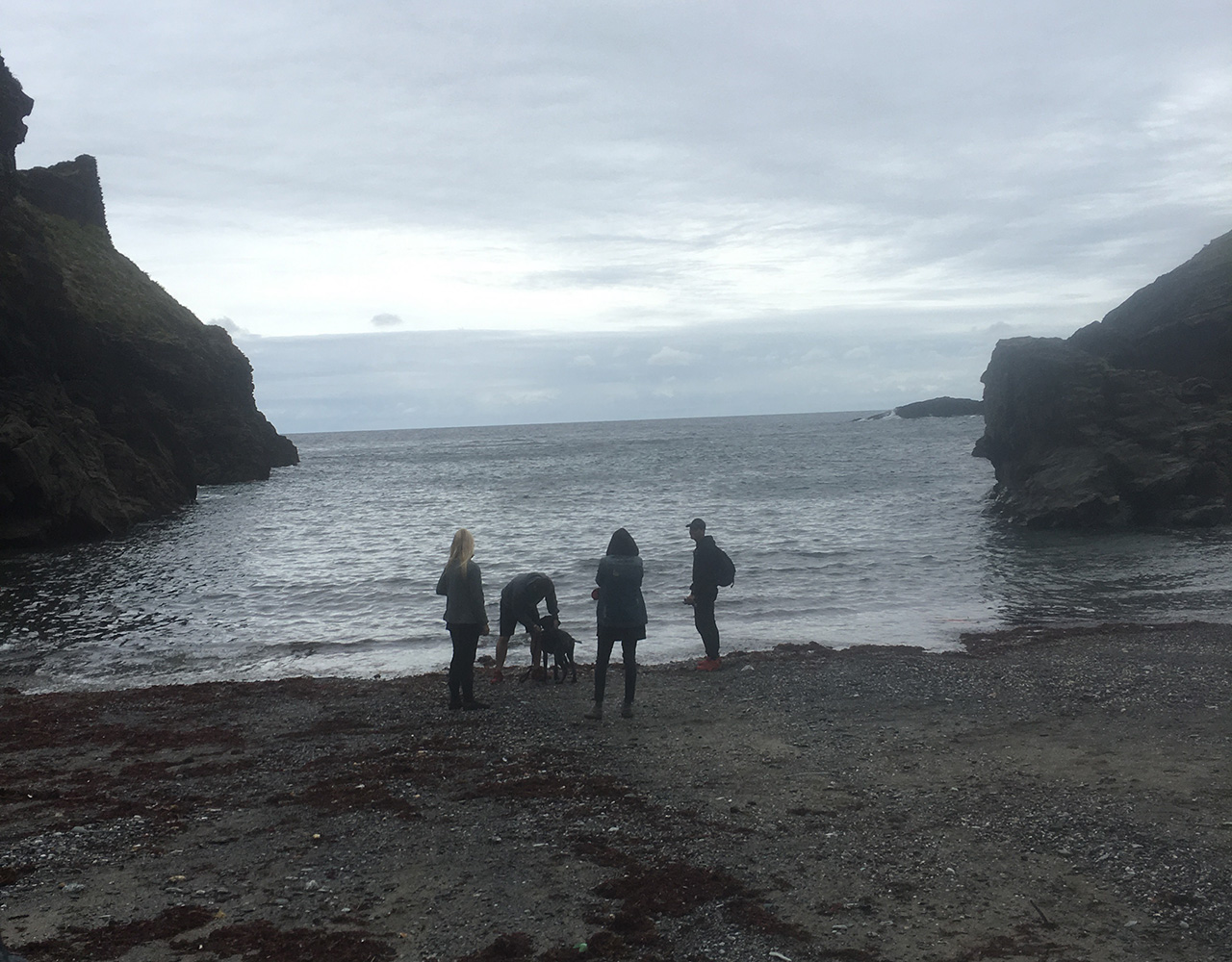 Legend has it that Merlin was a magician during King Arthur's rein and he is responsible for protecting and nurturing Arthur as a baby. The story goes that he kept him safe in the cave for many years, and raised him to become the King he became. The cave itself is very peaceful and is located at the base of the castle. Visiting it requires you to walk down a steep gradient or take a ride on pay service vehicle.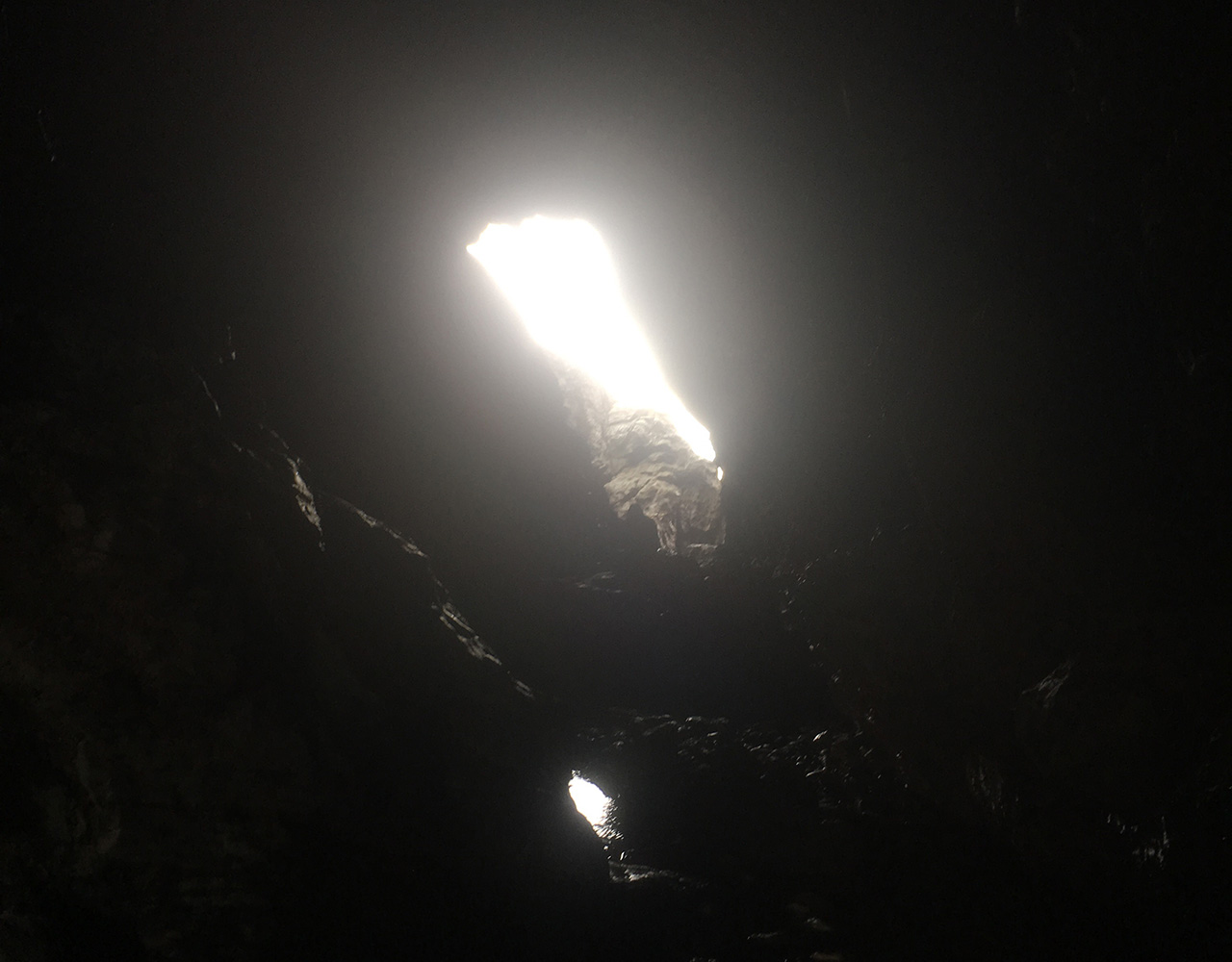 The sea here is magical. And, of course, Cornwall is famous for its crispy Fish 'n Chips. If nothing else, head here for a morning of wholesome English Scones with clotted cream, followed by a day at the cave, and finish the day with the classic British food.