Canada is not usually considered a top destination for Americans to travel to even though the two nations sit side by side in a cozy manner. Many people living in the US prefer travel to places like Europe, Asia, Mexico, or the Caribbean. But, there's been something about the year 2019, whether for work or leisure, that took me to Canada two times within the last six months. My recent and rather continuous travel to the land of the "great white north" has been filled with surprises, and a new found respect and appreciation for the country – as an adventurous place with an incredible countryside. Canada is a fantastic travel destination with major road tripping potential.
Even as someone who adores world travel, I had only made my way to Canada four times up until this year: once to Quebec on a family trip years ago, one spin through Vancouver and Whistler for a snowboarding trip in high school, a quick jaunt into downtown Toronto during a long layover at Toronto Pearson International Airport, and, lastly to St. John's in Newfoundland. Of course there were those couple of walks to the Canadian side of Niagara Falls – but that doesn't really count now does it.
While each one of those places mentioned above is a world-class destination unto itself, Canada managed to remain low on my travel bucket list. Venturing forth with a guess as to why: I didn't really consider Canada "exotic" enough to make the top of my travel destination list because, in part because of its close proximity to America (I know it's a rather silly way to think). Canada, sits like a quiet giant in the north. Nothing really happens there … or does it. 2019 revolutionized my perception of the maple leaf country, and I'm now happy to say that I have a healthy connection to it that has ended up like a slow burning relationship with smoldering intensity.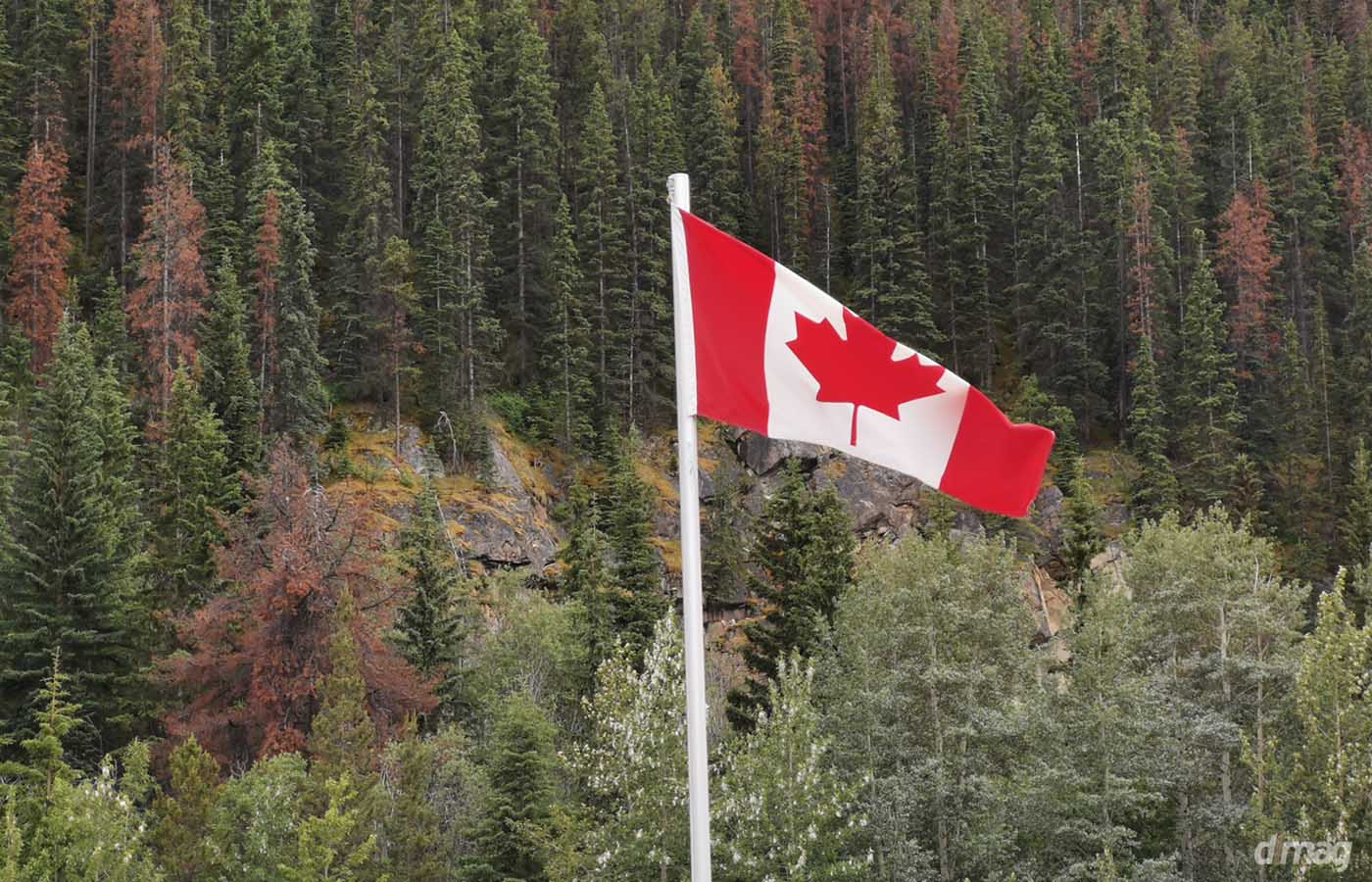 Canada is a huge place. When you stop and think about the size of Canada's landmass – 3.85 million square miles and the second-largest country by total area – it's kind of mind-blowing. An immense territory with a small population and with ties to the British Crown. There's a lot of regions, both explored and unexplored packing big wildlife. Forests, mountains, frozen tundra, and glaciers with the vast majority of people living in the three largest metropolises: Toronto, Montreal, and Vancouver.
I recently flew to Ft. Saint John, a small town in the north eastern part of British Columbia, to meet up with a Canadian friend for an epic road trip through the wilds of Jasper National Park and world famous Banff. The national parks on American soil are, generally speaking, extremely crowded places overrun with tourists – a problem that's on the rise because it extirpates isolation and pristineness right out of the areas. It had been years since the last time I did a proper road trip and thought to give the great Canadian National Parks a try, and boy was it a pleasant surprise.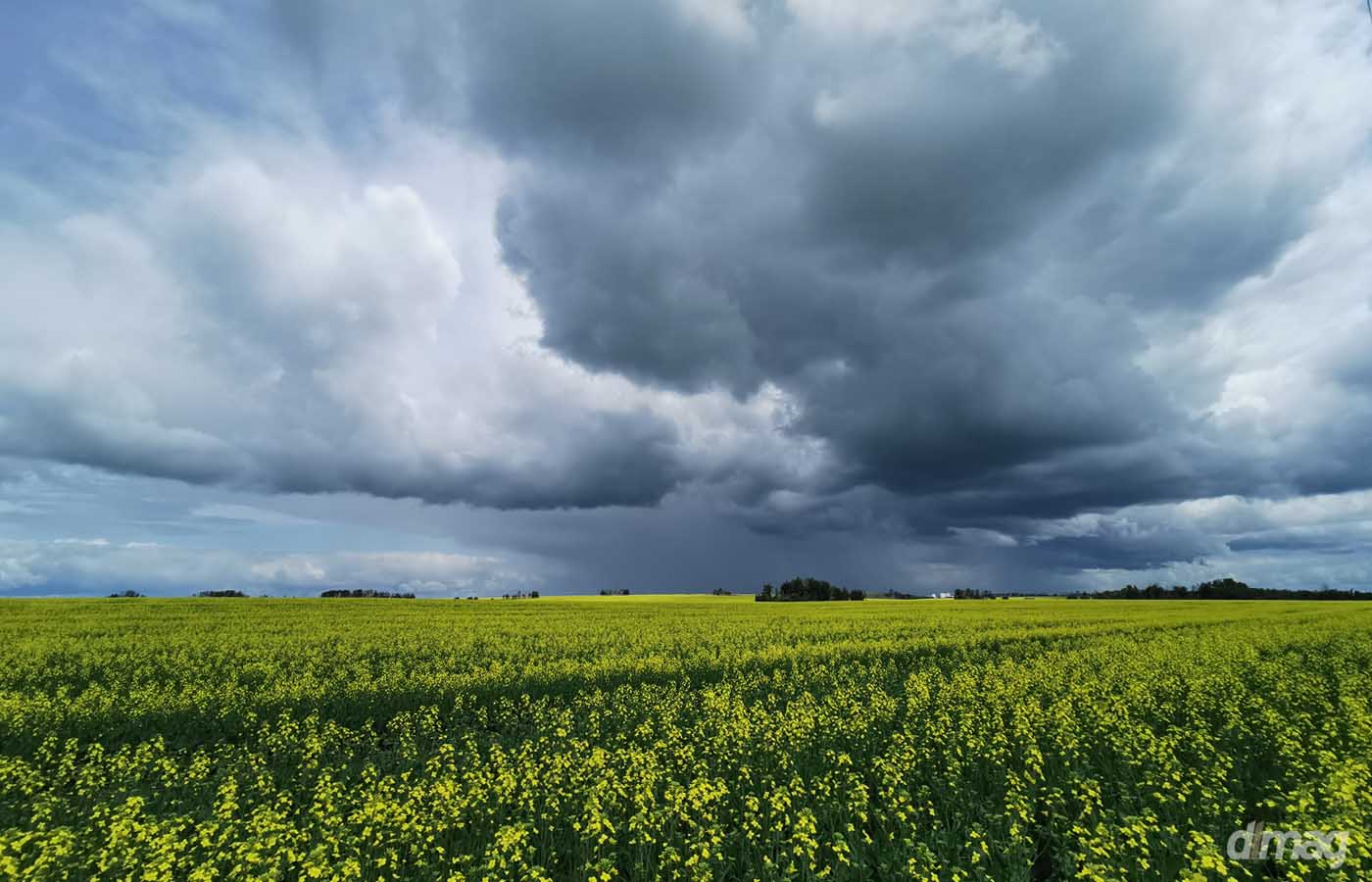 The route we were going to follow was a five day drive south from the starting point of Fort Saint John and down to Grand Cache and onwards into the vast mountainous wilderness zone that straddles the Canadian provinces, Alberta and British Columbia.
Staring out, there's not too much of interest for sightseeing in Fort Saint John – that is unless you're curious to see a Canadian industrial outpost and one of the main economic drivers of the country. The Fort Saint John area feels a little like the wild west in the days of the Klondike Gold rush, and I can probably go ahead and guarantee that you'll meet some interesting and colorful characters there.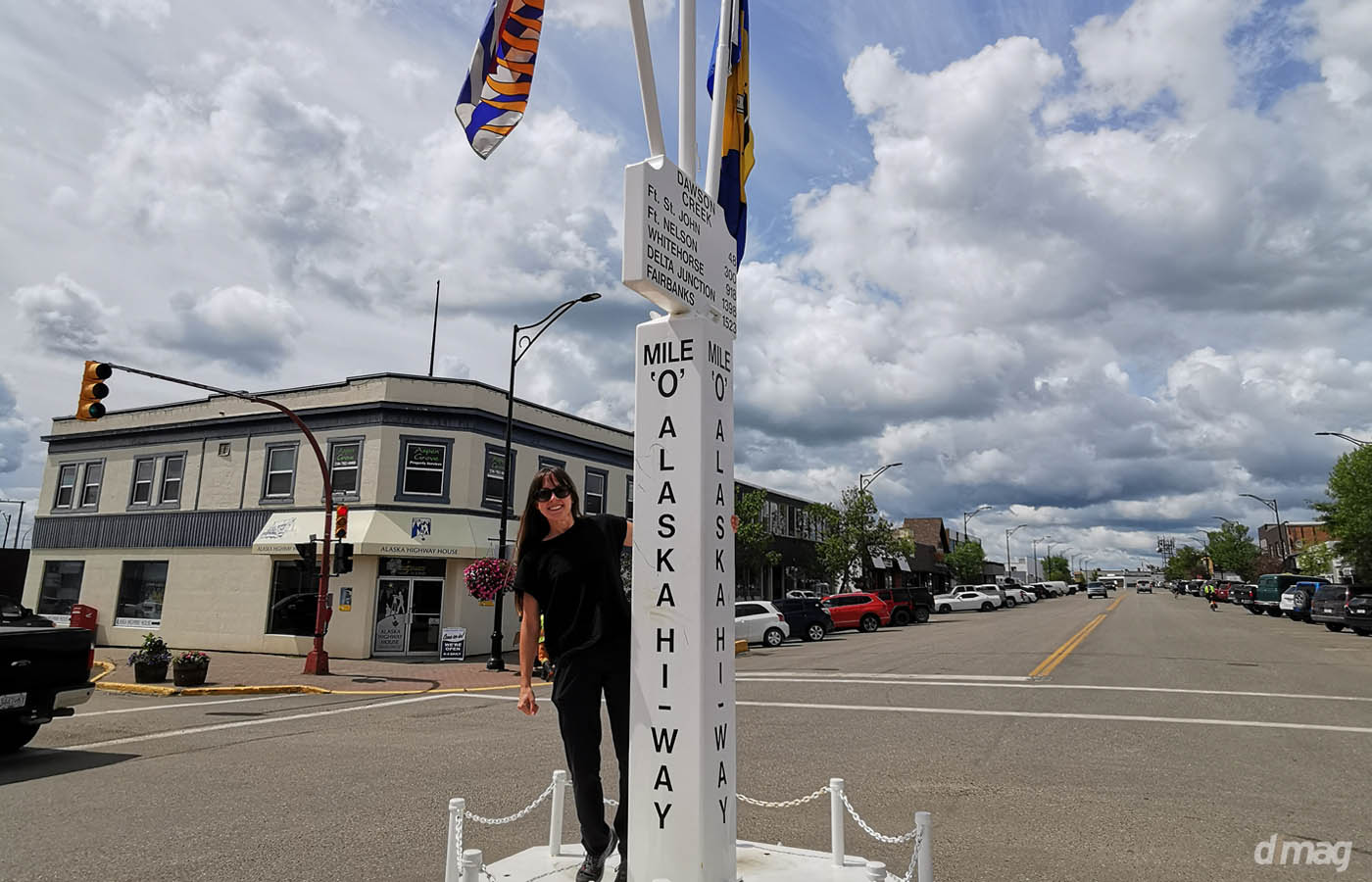 From Fort Saint John, you will get to cover a part of the famous Alaska Highway – the 1,387 mile road that travels from Dawson Creek, British Columbia to Delta Junction, Alaska. It was built in 1942 – you'll drive past the historic "Mile 0" of the Alaskan Highway at Dawson Creek and it's a great opportunity to take lots of fun selfies at the famous signpost in the center of town. There's also a nearby museum to visit and a gift shop full of knickknacks and Alaska Highway tee shirts – I definitely got mine. The Alaska Highway is a paved and the road conditions are similar to those in the lower 48 states. It's the length of the highway, its remoteness, and the climatically harsh environment that makes the road a truly memorable drive.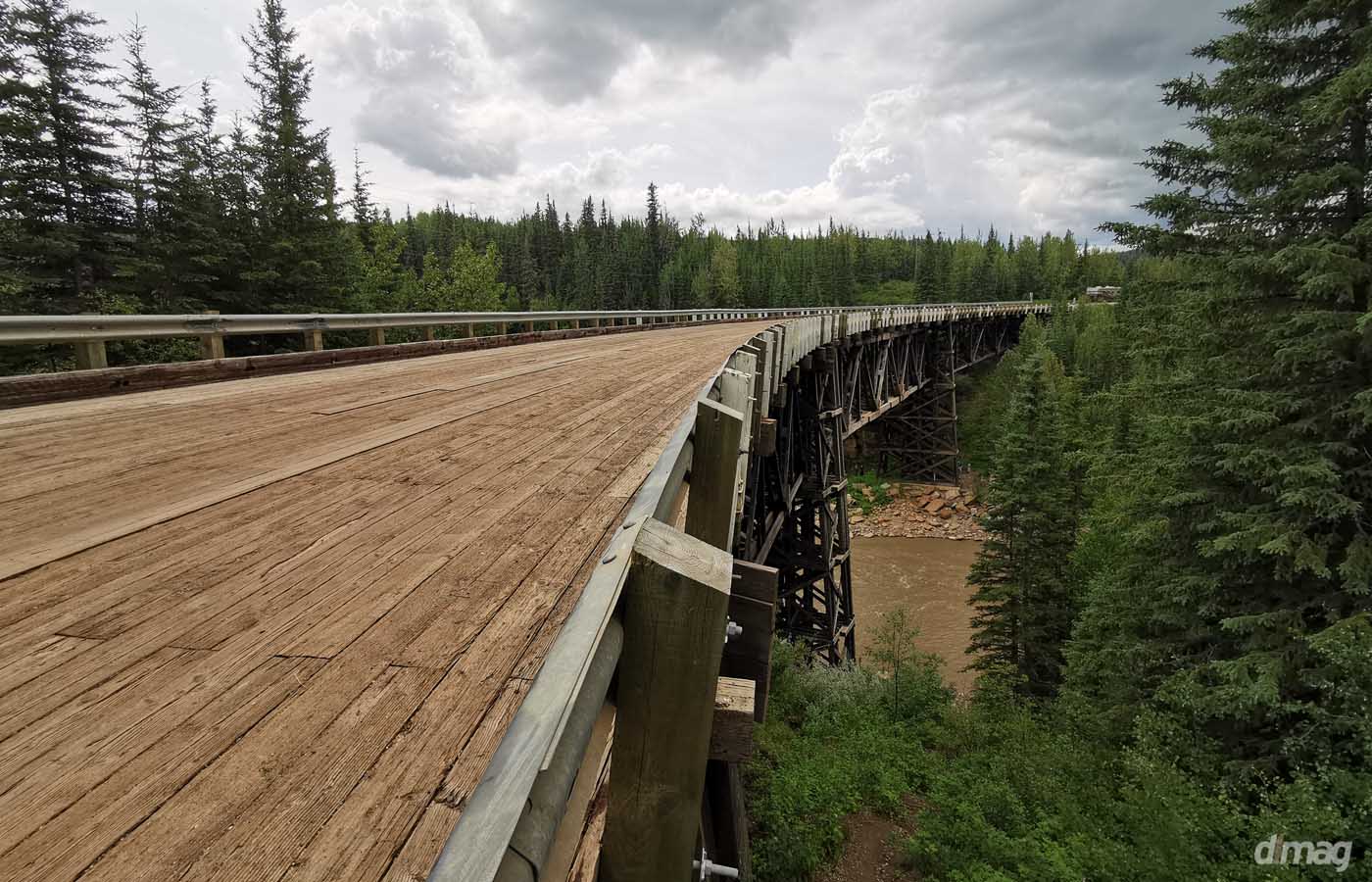 Our road trip proceeded a southerly direction, all the while taking small detours over sights of interest like the only curved trestle banked wooden bridge left in Canada, the Kiskatinaw Bridge – a wonderful piece of history from the original Alaska Highway route. Driving continues through fields, plateaus, and then rolling hills before reaching the entry gates of Jasper National Park. At this point the landscape spikes to dramatic levels and becomes that iconic Canadian landscape seen on so many postcards – with mountains and a multitude of lake and river systems filled with glacier blue waters. Within the first hour of being inside the Jasper National Park border, we drove past many large mammals – elk, black bear, and bighorn sheep – all within easy eyeshot from the vehicle.
Jasper is the largest national park in the Canadian Rockies and was established in 1907. Unless you decide to camp, the charming and small town of Jasper at the center of the park offers many places to set up temporary residency for your stay. The town is filled with many great restaurants and cafes, like the Bear's Paw Coffee Company with loads of homemade baked goods. Here you'll also find little tourist shops perfect for Canadian take home souvenirs. We rented a small, older rustic cabin on the placid shores of Pyramid Lake that are located right at the base of Pyramid mountain in an area that's crisscrossed with hiking and biking trails. After lovely hike you can head on over to "Earls Kitchen + Bar" for dinner. The menu was filled with as many healthy and vegetarian options as succulent meat plates that are hearty enough to satisfy your inner caveman.

We spent the following day cruising around Maligne Lake on a two hour cruise with the Malign Lake Tours company. Spending two hours on the lake is definitely not overkill. Not only is it the largest glacial fed lake in the world, it has gorgeous scenery to boot. The stunning teal and turquoise waters of Malign Lake surround what's known as "Spirit Island" where natives have staked the ground with a symbolic spear dedicated to their ancestors in the area. A superlative backdrop of mountains, here you find one of the most photographed places in all of Canada. And a little known fact is that the destination didn't really become famous until an image of the backcountry was hung in New York City's Grand Central Terminal during a Kodak Colorama showcase back in the 1960s.
Three remote and glorious campsites, that can be reached only by canoe or kayak, are here, but the sites are extremely limited and popular and require a reservation that needs to be booked up to one year in advance.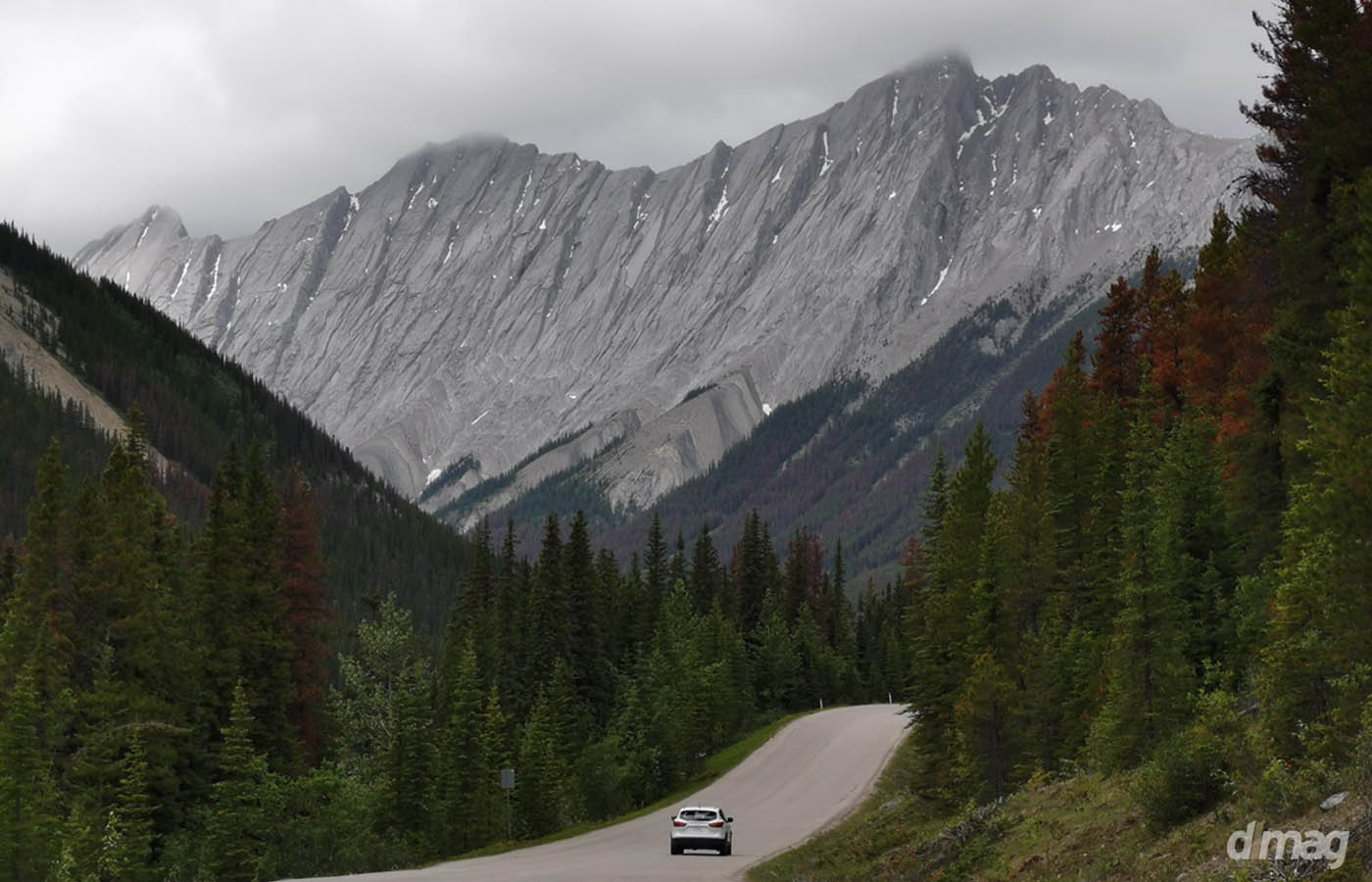 After a visit to Malign Lake, it's worthwhile to finish the day with a flight on the Jasper SkyTram – which carries you to a height of 7,470 feet up Whistlers Mountain in the central valley. Once at the top, you can continue by foot to the summit where a good dose of 360 degree views of the entire central valley can be taken in along with inhales of crisp and clean mountain air. You'll be up around 8,000 feet so be sure to bring a jacket or windbreaker. The Summit Restaurant is at the top of the SkyTram with nice meals and a selection of fine wines. I enjoyed a pretty good dish of Campanelle Pasta with roasted vegetables and chicken, and a glass of local Canadian Pinot Noir.
It's highly recommended to stay in Jasper for a few days for some back country hiking and river kayaking or rafting if you have the spare time to do so.
After you've had your fill of Jasper it's time to travel down one of the world's greatest drives – the 144-mile Icefields Parkway – connecting Jasper with Lake Louise. I traveled down this stretch of road during a time of many clouds and precipitation, but the clouds, instead of detracting from the beauty, enhanced the majesty and mystery of the scenery.
This section of highway takes you through literally, some of the most beautiful landscape in the world. A magical element of the Canadian wilderness is that it's filled with lakes. The mix of rivers, lakes, mountains, snow, glaciers, and lush forest cover create a stunning and utterly jaw-dropping location.
Along the way, you'll pass the Athabasca falls and Glacier and the Columbia Icefield. It's an impressive site, but the glacier has been receding at about 16 feet per year. Unfortunately, it is estimated to disappear in the not so long distant future. Finally, you'll arrive at Lake Louise, probably the most photographed spot in Canada. The luxury hotel, the Fairmont Chateau Lake Louise, sits on one end of the lake with the toe of the Columbia Glacier at the other end.
Lake Louise is definitively impressive and shouldn't be missed, but it can also be a victim of its own success and beauty. During the high tourist season summer months of June, July and August, you may find hordes of tourists hugging the lake's edge, rendering the place moot as a point of reflection or introspection.
Red canoes can be rented from the nearby boat house for your fill of Instagram worthy shots out on the lake. Just be sure to pack some patience if you come here during high time. It's better to get here very early in the morning if possible, or visit during the low season. Either walking to toe of the glacier via the trail that hugs the lake's shore or rowing out to the glacier in a canoe is a must.
From here, continue onwards to Banff, for more outdoor adventure and spectacular scenery. Head on over to the culturally cool, little towns of Golden or Revelstoke, or conclude your trip with a return to Calgary to catch an international flight home.