As expected, the 2019 Made by Google Event is a showcase on both new hardware and software. Of course, the new Pixel 4 smartphone is the star of the show, but we got an eyeful of new gadgets from the second-generation Pixel Buds all the way to a new Pixelbook Go laptop.
Without further ado, here are all the new devices presented at Google's event in New York.
Google Pixel 4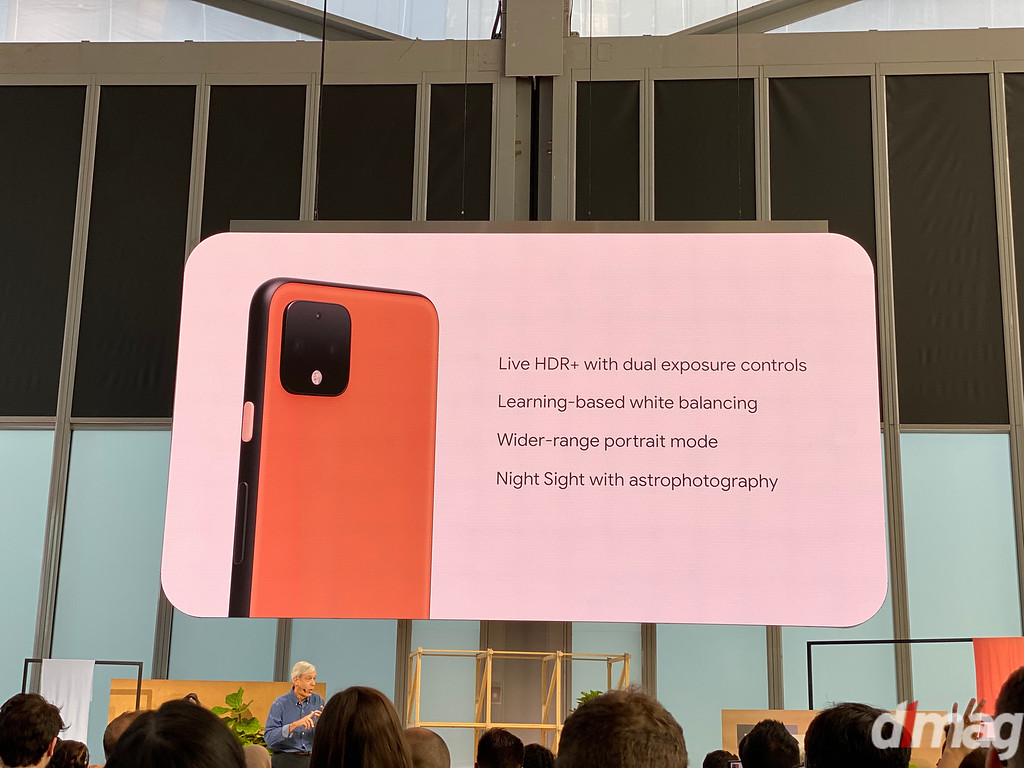 After months of design previews and leaks, the cat is finally out of the bag. Google's all-new Pixel 4 is heading to market with an array of new software features in an attempt to dethrone Apple's iPhone and Samsung's Galaxy series.
The specs are expected from a flagship smartphone. The Pixel 4 and larger Pixel 4 XL both have a Qualcomm Snapdragon 855 processor with 6GB of RAM. The smartphone offers up to 128 GB of storage space. Meanwhile, battery life is improved with a 2,800mAh unit in the Pixel 4 and 3,100mAh in the Pixel 4 XL.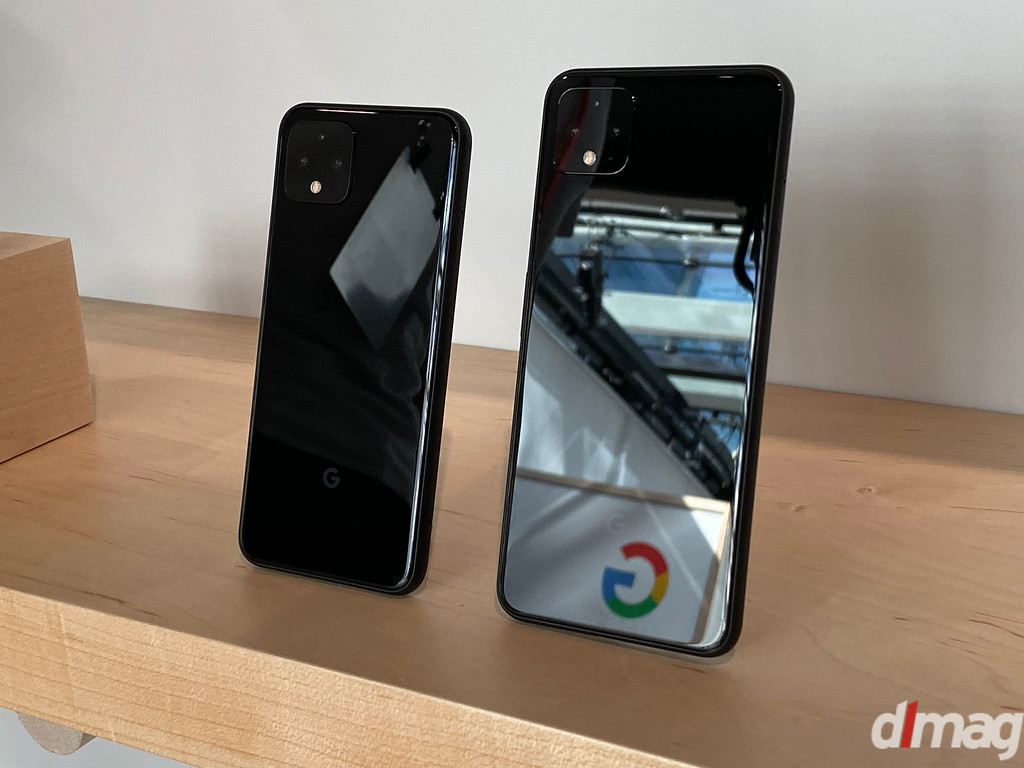 But the biggest differentiator is the new radar sensor. Developed using Google's proprietary Project Soli technology, the tech giant was able to fit an ultra-small radar sensor in the new Pixel 4. This means unrivaled motion sense gesture control along with the fastest face unlock feature in the business. According to Google, the radar sensor can be turned on or off while all radar data is processed locally within the phone to put privacy issues to rest.
Simply put, having a radar in a smartphone means air gesture controls are smooth and intuitive and you can execute basic commands without even touching your phone. Also standard is a new Google Assistant that works faster than the norm.
Google's new Pixel 4 also comes with a built-in voice recorder. Sure, that's not big news since other phones have voice recorders as well. However, the Pixel 4 takes it further with an automatic transcription feature to convert your voice recordings into text, and that's not the brilliant part. The Pixel 4 can do all this without using Wi-Fi or data connections as all the information is processed locally within the device itself.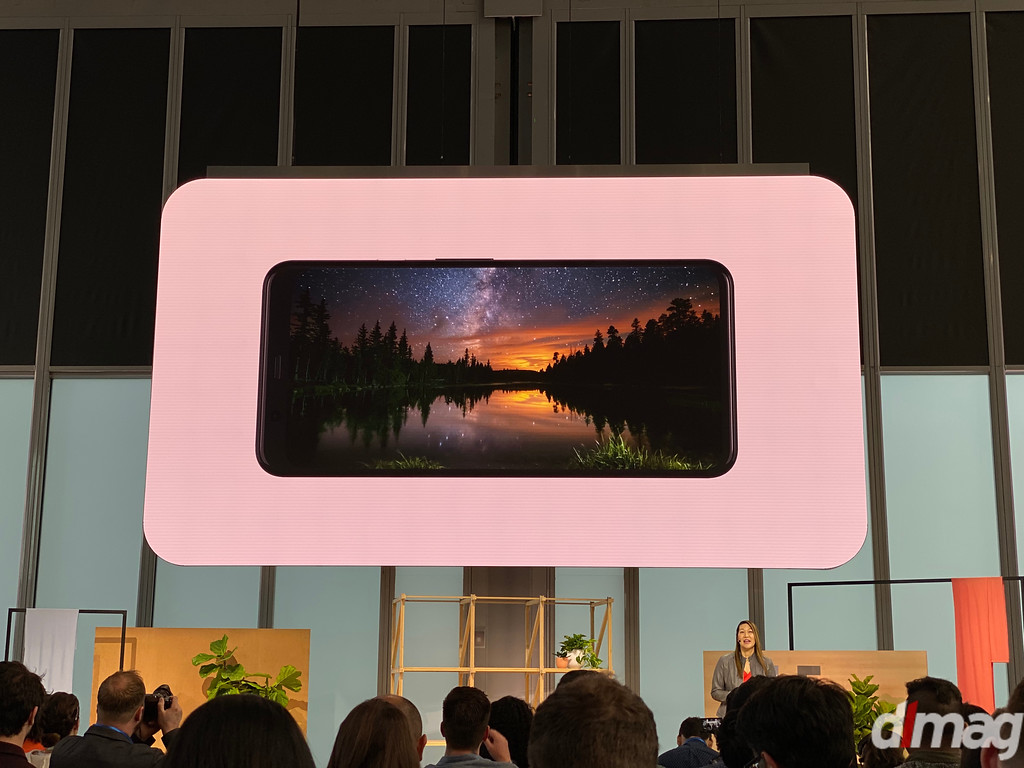 Another big feature of Pixel 4 is computational photography or software-defined camera features. This means the device processes images using a unique combination of nifty hardware and A.I.-based software. Google achieves this using a 2x telephoto lens and super-resolution zoom technology. With four main features namely Live HDR + with dual exposure, learning-based white balancing, wide-range portrait mode, and NightSight with astrophotography, Pixel 4 is able to capture images as you see them, and you can do it without fiddling too much with various settings on the device.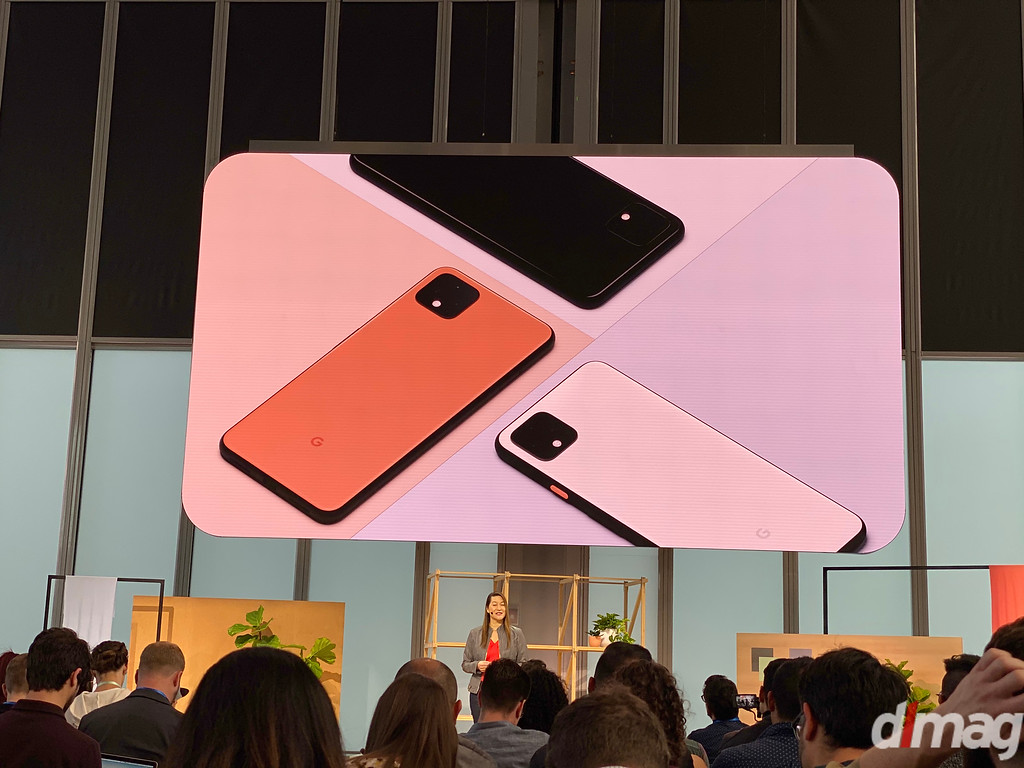 Powered by the latest version of Android 10, the new Pixel 4 is available in three colors: Just Black, Clearly White, and Oh So Orange. The screen boasts a 90Hz refresh rate for unrivaled clarity under all lighting conditions. Prices start at $799 for Pixel 4 and $999 for Pixel XL. The first deliveries are expected to begin on October 24.
Google Pixel Buds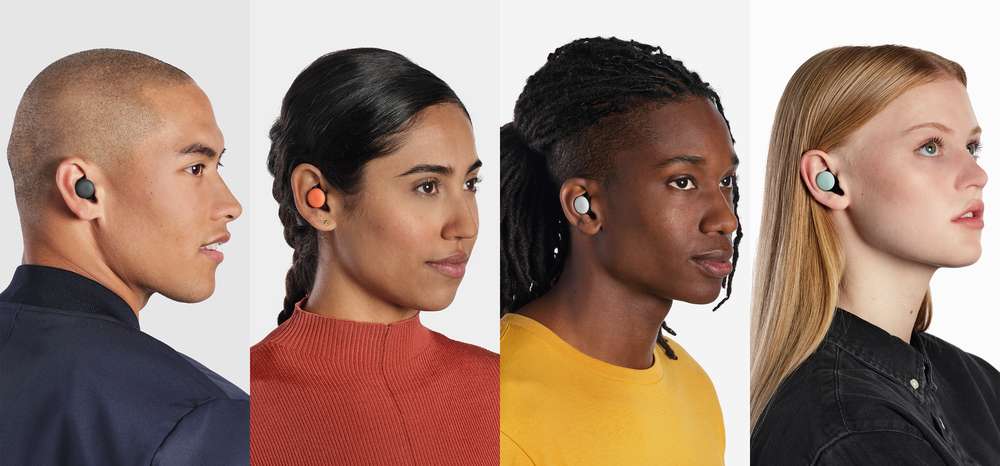 If Microsoft has a new set of Surface earbuds, Google is not far behind with Google Pixel Buds. Featuring a unique form factor that fits snugly in the ear, it comes with instant access to Google Assistant to perform your daily tasks quicker, easier, and faster.
Featuring adaptive sound capabilities, the Pixel Buds have an automatic volume adjust feature that raises or lowers the volume depending on ambient noise. This means you can set a specific volume setting and walk from your room to a busy street and the earbuds will do the rest, all without physically adjusting the volume settings from the source.
The new Pixel Buds are also equipped with beam-forming microphones that literally focus on your voice as you issue commands. It even has a voice accelerometer that detects speech, so you don't need to shout or raise your voice when issuing commands.
The new Google Pixel Buds start at $179 and are available by spring 2020.
Google Pixelbook Go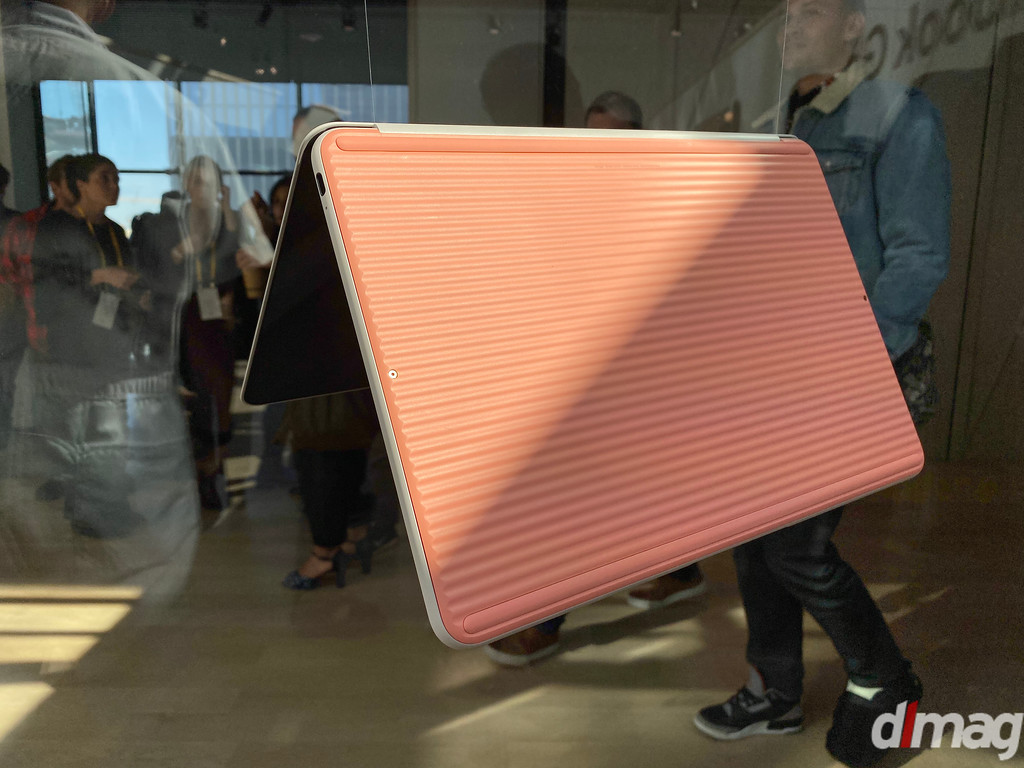 It's high time Google introduces a new Pixelbook since the last model is more than two years old. But instead of coming up with a tablet-based computer, Google set its sights on the Macbook Air with the new Pixelbook Go. Featuring a lightweight magnesium alloy case and a 13.3-inch touchscreen display, the Pixelbook Go tips the scales at only 2 lbs. and makes it lighter than previous versions of the Pixelbook – which is a magnificent feat considering we're talking about a proper laptop.
And while the 16:9 aspect ratio and 1080p resolution are to die for, the Pixelbook Go is not compatible with Google's Pixel Pen stylus. Processing power is courtesy of Intel's Core m3, i5, or i7 chipset with 8GB or 16GB of RAM. The Pixelbook Go is sold with either a 64GB, 128GB, or 256GB SSD with prices starting at $649.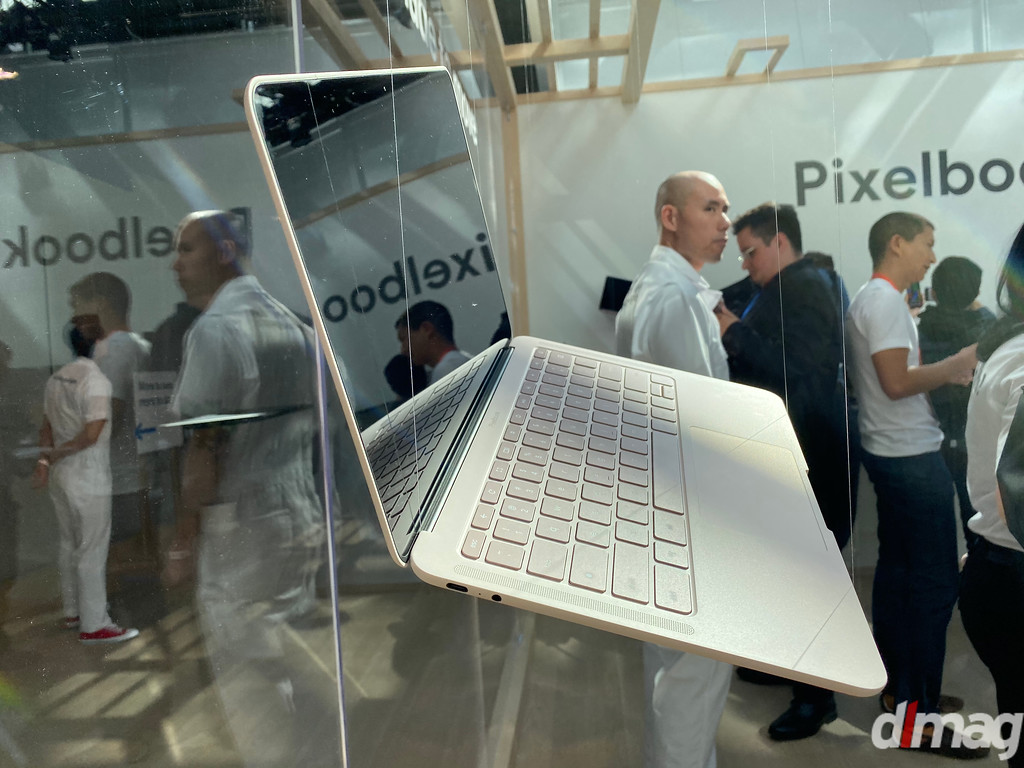 Of course, Pixelbook Go is running the latest version of Chrome OS. And with an innovative rippled bottom design, the Pixelbook Go is easier to carry than a conventional laptop. According to Google, its new laptop is available in two colors: Just Black and Not Pink.
Google Nest Mini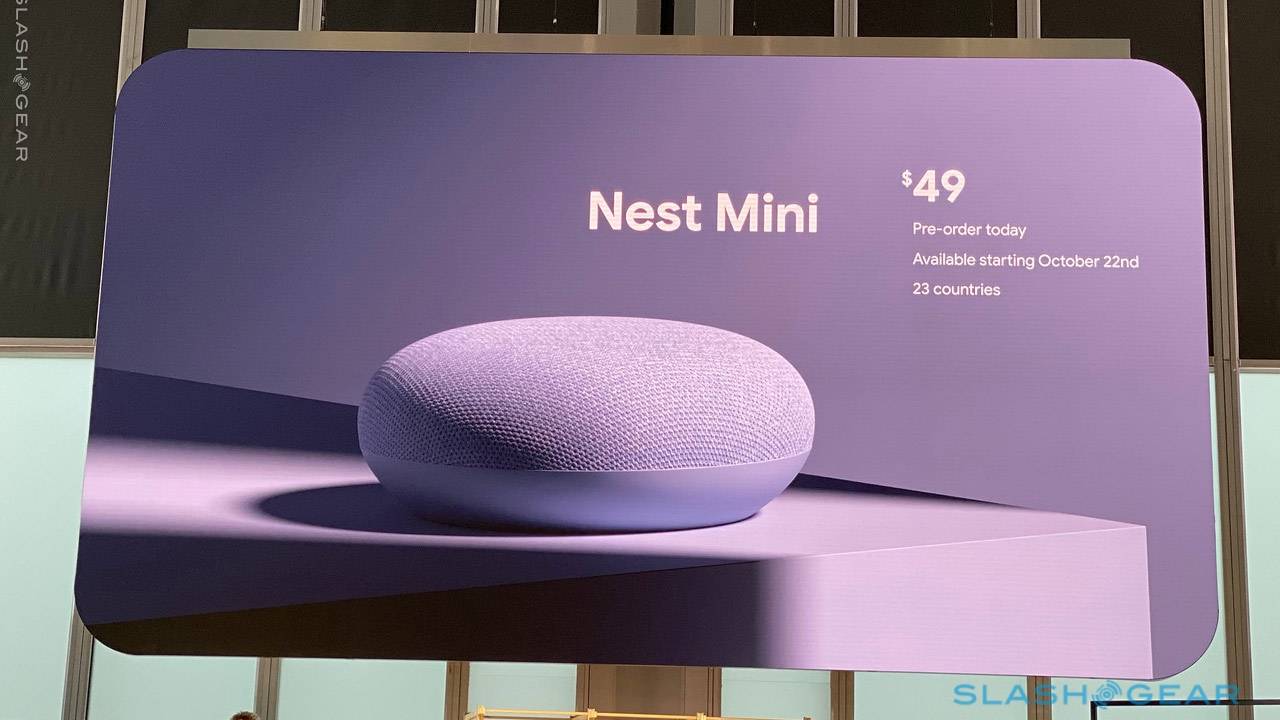 Google presented two new devices to enhance home connectivity. The first is Google Nest Mini, a new smart speaker boasting some new refinements under the hood. Constructed using fibers derived from recycled water bottles, Nest Mini has a new and improved driver to deliver 2x stronger bass response with clearer high notes.
But Nest Mini is more than a smart speaker. It has a dedicated machine learning chip capable of processing up to 1 TeraOps of data. This means Nest Mini can function as an intercom, a home alert system, and home phone. In fact, you can call all your Nest Mini devices directly using your phone to talk to the wife or kids on separate rooms.
Google Nest Mini starts at only $49 and is available in early 2020.
Google Nest Aware
Not much has changed for Nest Aware except for the subscription plans on offer. The basic Nest Aware plan costs $6 per month regardless of how many cameras or devices you have in your home. The plan includes a 30-day event history.
Meanwhile, Nest Aware Plus costs $12 per month, is compatible with any number of devices, and comes with a 60-day event history along with a 10-day/24 hours video history as well.
Google Nest Wifi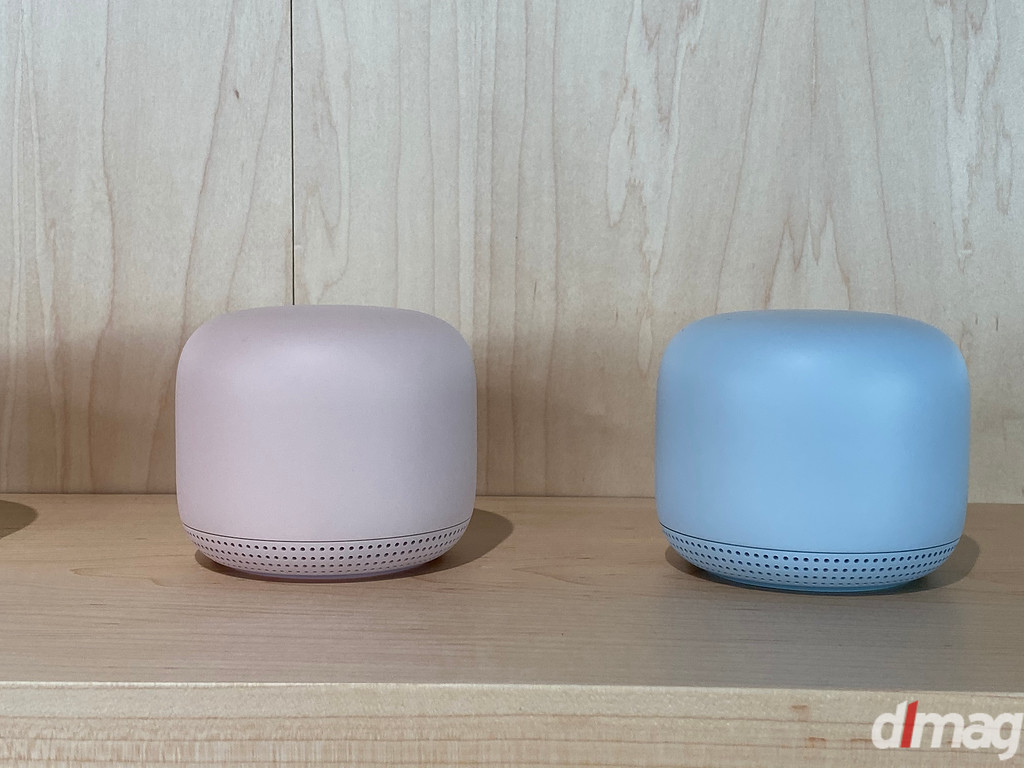 The new Nest Wifi is actually composed of two devices: a router and Wifi point to expand coverage. Nest Wifi starts at $269 for the 2 pack while the 3 pack is ideal for larger homes and starts at $349. More than just a Wifi router, Nest Wifi also comes with standard Google Assistant and has the same functions as Nest Mini – meaning it's also a speaker that can play music and has intercom functions as well.
Google's newest Nest Wifi is available starting November 4.