In today's digital lifestyle, consumers are bombarded with endless product promotions. Whether you're hunting for the latest fashion trends on Google or catching up on viral videos on YouTube, advertisements seamlessly blend into your browsing experience, nudging you toward that next enticing purchase.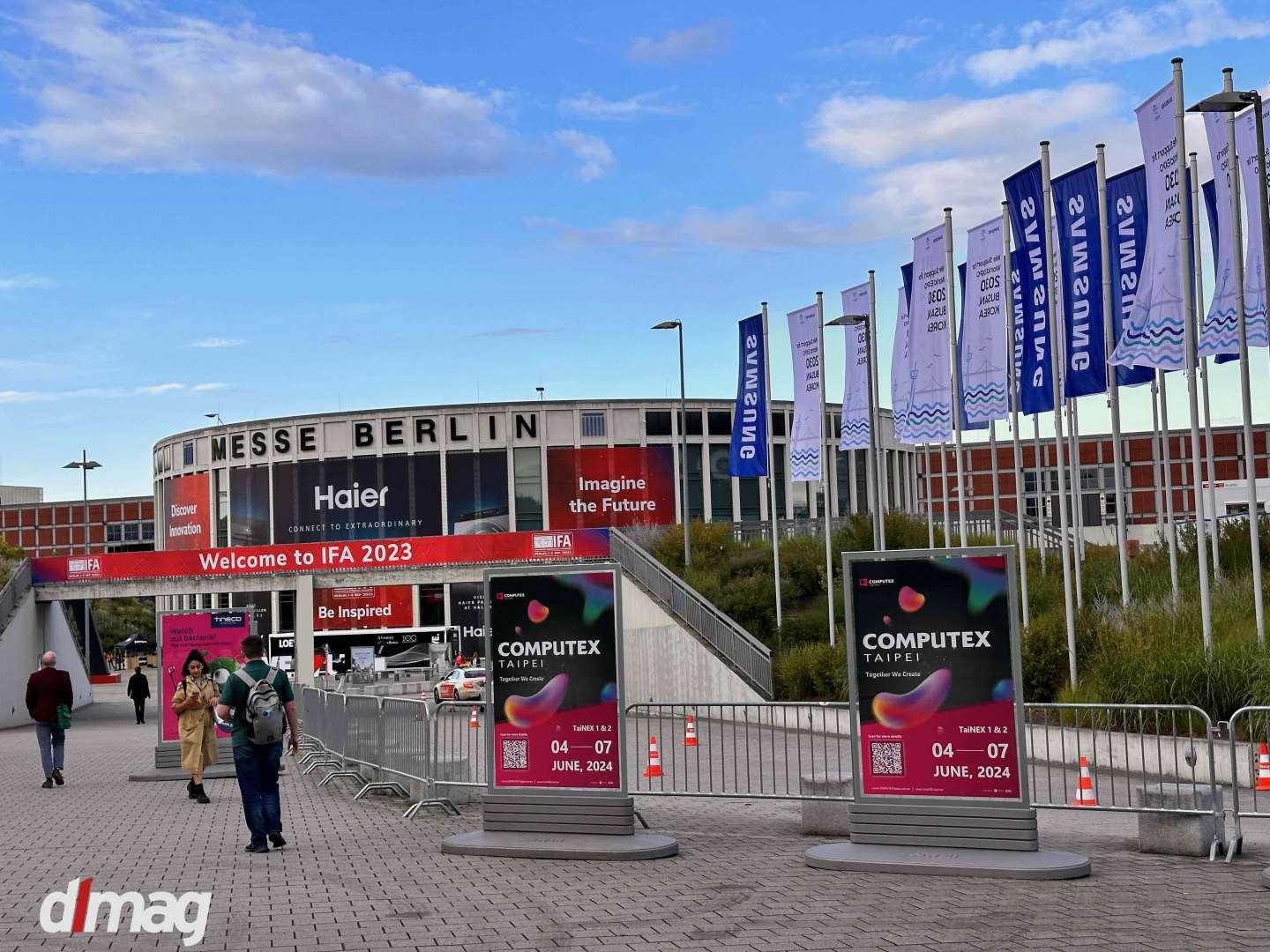 My recent return to IFA 2023 in Berlin amplified this feeling manifold. The sprawling exhibition space felt like a labyrinth of innovation, with groundbreaking gadgets awaiting discovery at every twist and turn. For someone reeling from a relentless surge of technology, the challenge lies in selecting a product and deciphering which brands truly merit their attention.
With a staggering 2,050 exhibitors from 48 diverse countries, IFA 2023 became a melting pot of tech wonders. Journalists, consumers, and tech enthusiasts thronged the venue, each seeking that next 'big thing.' Revisiting after a hiatus, my determined footsteps took me through 23 of the 26 halls, spanning an astonishing 130,000 square meters. While some argue this expedition was a tad excessive, my quest was to ensure no stone remained unturned, no tech marvel overlooked, especially any hidden gems from Showstoppers.
Ah, Showstoppers! This event seems almost blasphemous for the uninitiated, envisioning a tech trade show sans. We thank the dynamic trio, Cheryl Delgreco, Steve, and David Leon. Their pioneering efforts over the past decade have streamlined the tech-reporting process. By orchestrating a centralized event, usually the evening before the grand opening of CES or, as in this instance, IFA, they've facilitated a consolidated platform for brands to parade their newest offerings. For journalists, this means a condensed, enriched experience without the hustle of chasing stories across halls.
Let's dive into my curated list of the top three standout products from IFA 2023 without further ado. The cherry on the cake? My discovery journey involved a manageable rush from one hall to another. Join me as we explore innovations set to redefine our technological landscape.
The Surfer S1: Every Pool Owner's Ultimate Companion
Owning a swimming pool is a luxury, but maintaining it? Not so much. Take it from someone who's been there – with swimming pools in my last three residences. While contemporary swimming pools boast advanced cleaning technologies, they're not always foolproof. Dead leaves, unfortunate insects, and various debris often elude these systems.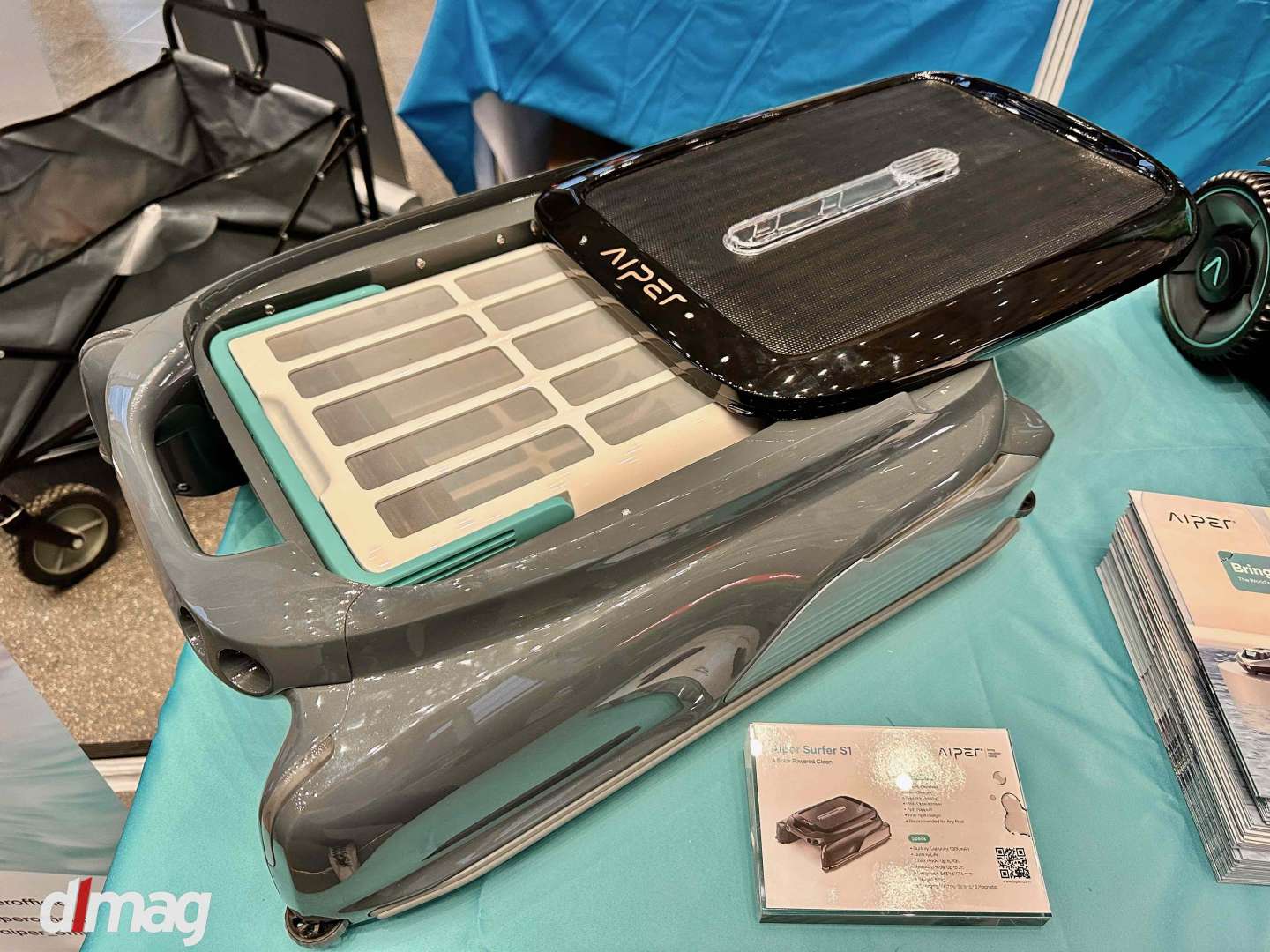 Come autumn, the fall of leaves from surrounding trees can turn pool cleaning into a daily chore. Enter the Surfer S1, a game-changer in pool maintenance.
What sets the Surfer S1 apart? First, its brushless motor ensures the device cruises smoothly around the pool, efficiently collecting debris floating on the surface. And it doesn't tire quickly – a full charge lets it work uninterrupted for up to 10 hours.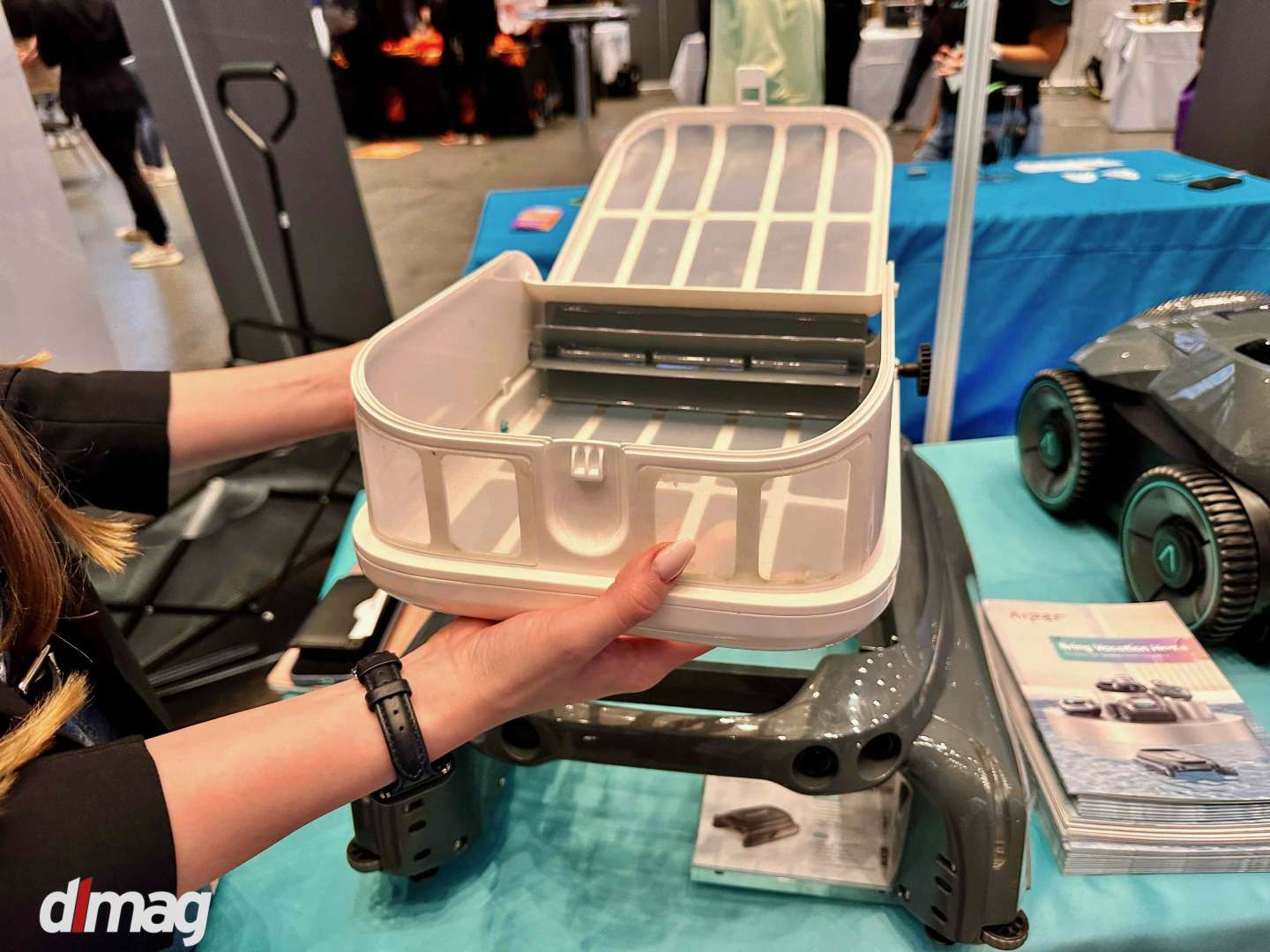 Its built-in solar panel for charging is nothing short of revolutionary. Imagine a device that juices up autonomously, basking in the sun, ready to serve whenever needed. But for those cloudy days or regions with sparse sunlight, Surfer S1 comes equipped with a magnetic charger for quick and easy power-ups.
Delving deeper, the Surfer S1 boasts six crucial components:
A solar panel on top for energy-efficient charging.
A debris basket is positioned right beneath to collect all unwanted particles.
Paddle-wheels on the sides, ensuring seamless movement.
Propellers at the back enhance their mobility.
An ultrasonic sensor provides vision and boundary recognition.
The heart of the device, Aiper's chipset, orchestrates everything.
The Aiper Chip is the genius behind the Surfer S1. It meticulously maps the pool, devising the most effective route to ensure thorough cleaning. The ultrasonic sensor assists by identifying edges and corners. And while the Surfer S1 excels autonomously, those wanting more control can guide it using its dedicated app – perfect for spot cleaning.
Launching early next year at a competitive price of $599.99, the Surfer S1 offers significant value. For perspective, I've spent $90 on a high-end pool skimmer and another $125 for a pole extension—a small price to pay for hassle-free pool maintenance.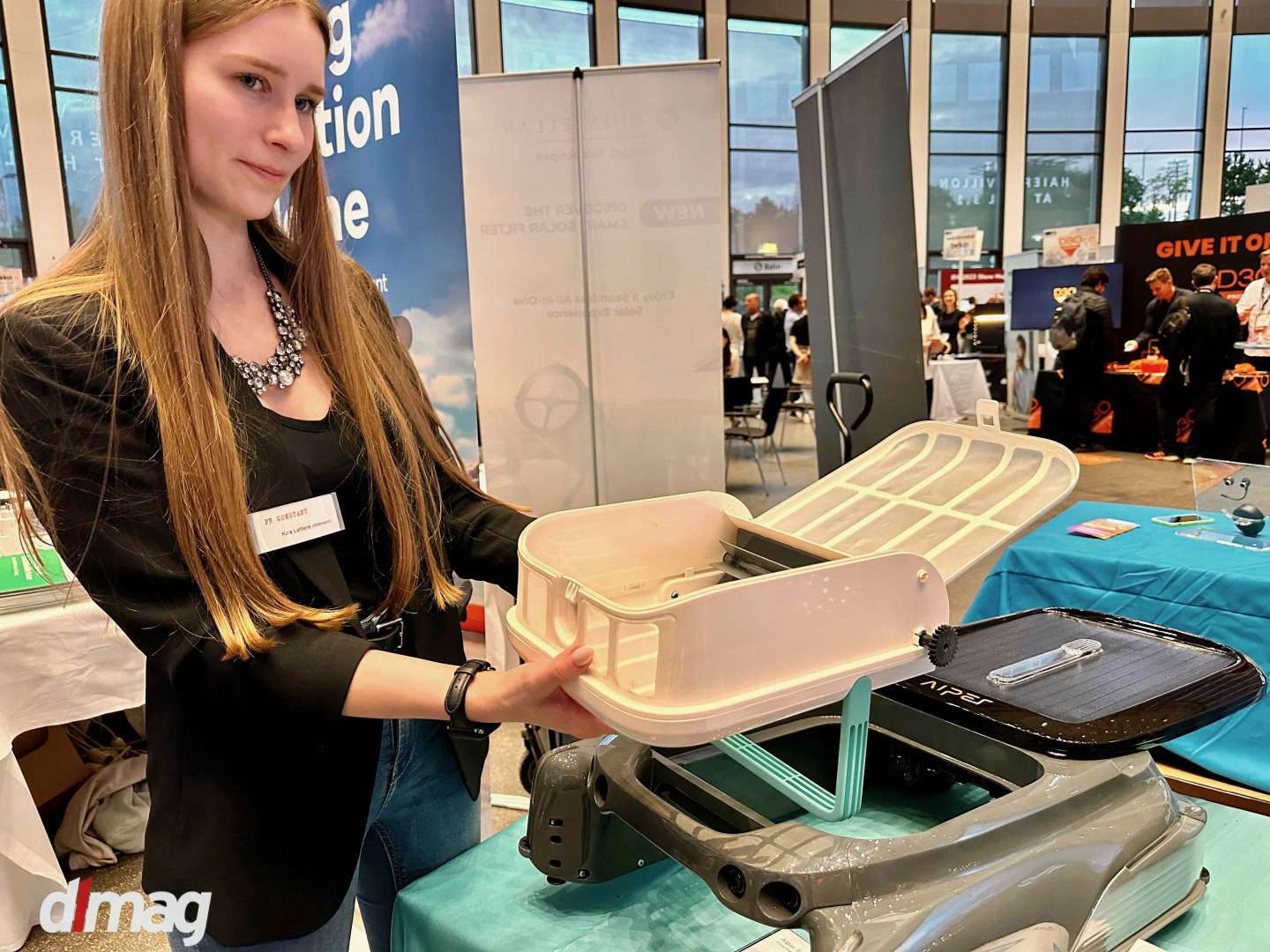 Eager to know more? Stay tuned to dlmag for an in-depth review once we receive our unit later this year.
Discovering the Magic of Sous Vide: Typhure Sous Vide Station
I'll be the first to admit: as someone who's struggled to perfectly grill a cheese sandwich, the very notion of conjuring up a five-star culinary experience seemed implausible. But lo and behold, the Typhure Sous Vide Station promises to make gastronomic maestros out of even the most kitchen-averse among us.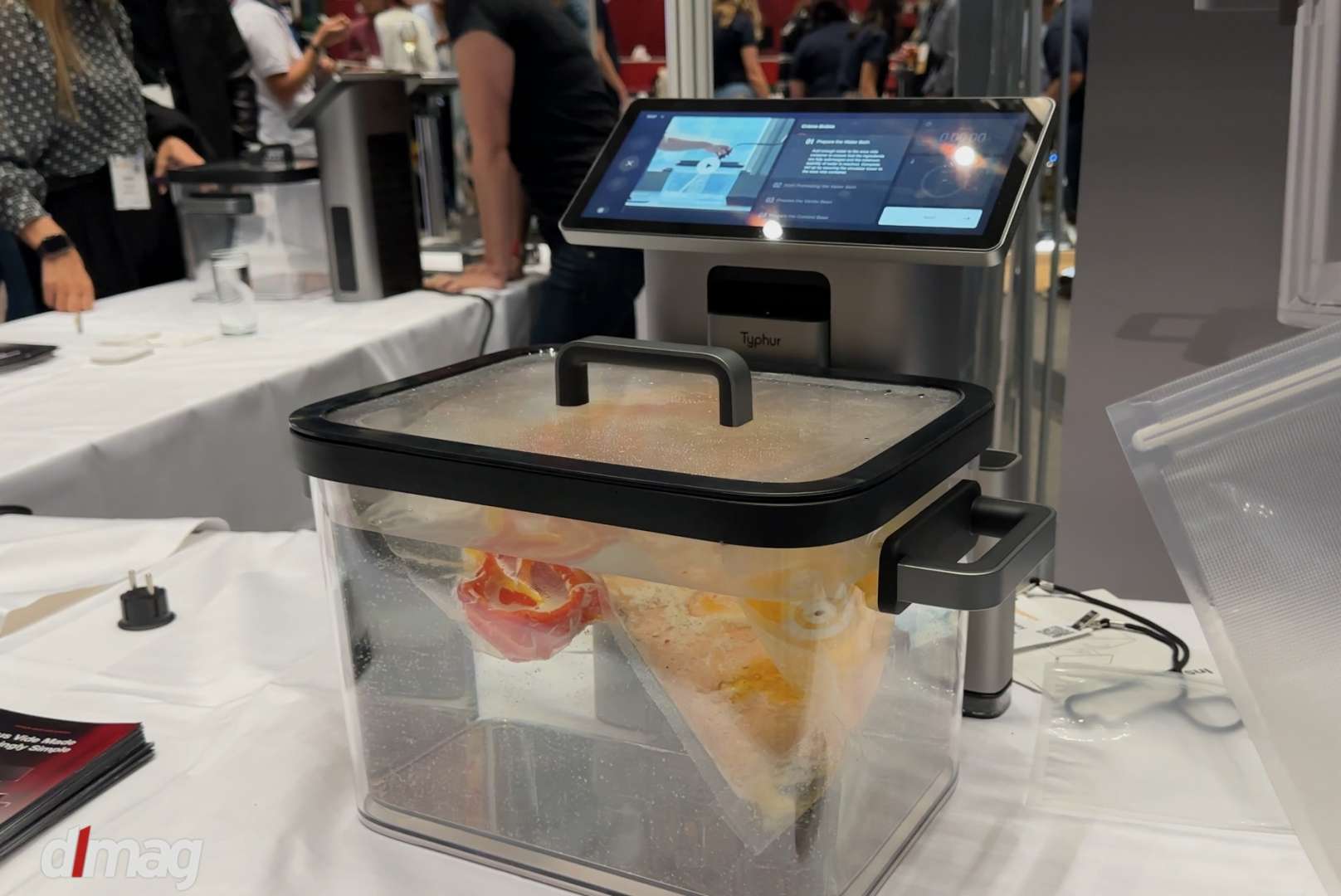 It's been whispered to me that this device is the secret weapon of chefs at renowned Michelin-starred restaurants. If it can dazzle the palates of gourmet fans, it's the magic wand every home cook, including this aspiring chef-dad, has been waiting for. So, let's dive into its offerings.
First, let's address the elephant in the room – the price tag. At a premium of $1099, the Typhure isn't a casual investment. However, with a $50 deposit for pre-orders, you'll be granted a $100 discount before its official launch in October 2023.
This culinary wizardry's heart is a sleek 12.3-inch touch display boasting a crisp 1920 x 720 resolution running on the Android OS. And it's not just for show – the library of gourmet recipes loaded on this gadget promises a delightful feast for every meal.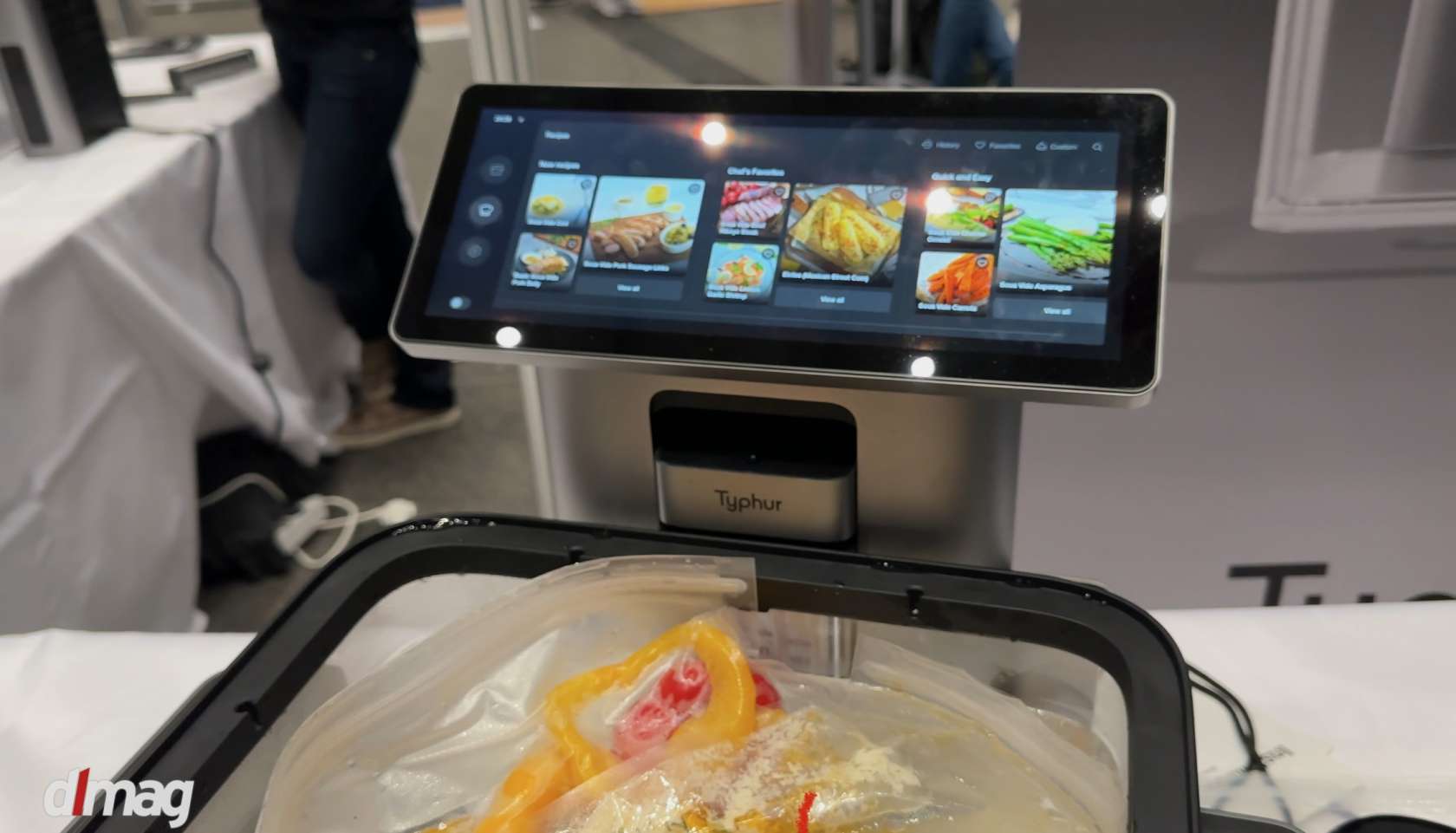 Its powerful 1750-watt capacity ensures that heating 12 liters of water to a precise 130°F is a swift 20-minute affair. I was particularly intrigued by the company's patent-pending technology, designed to maintain a consistent water temperature, which is quintessential for that even perfect cook.
Housing the water is a double-layered container crafted from impact-resistant, food-grade polycarbonate. It is built to last, and its dishwasher-safe feature ensures effortless cleaning. And the cherry on top? An included handheld vacuum sealer is essential for prepping ingredients for their sous vide bath.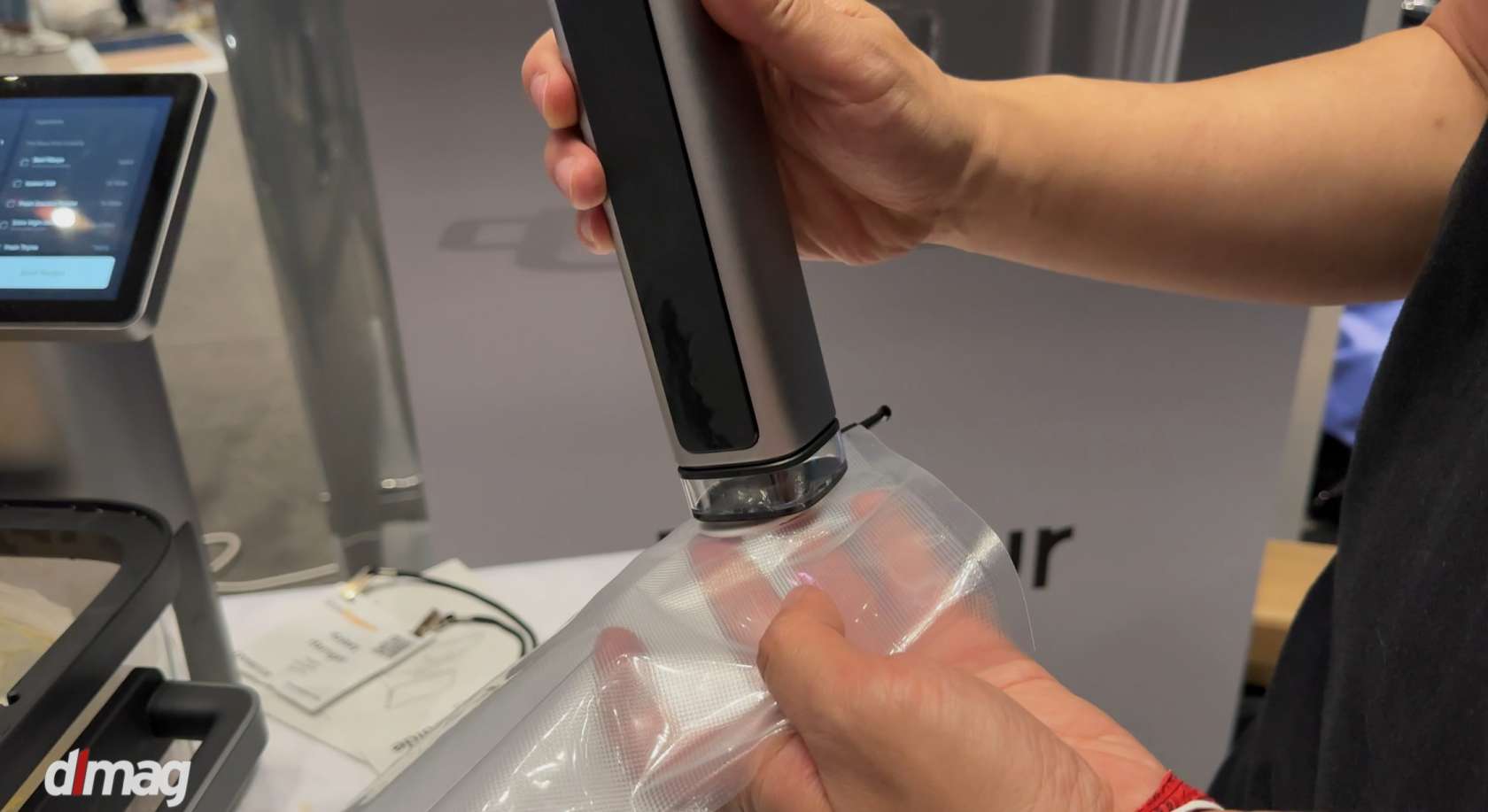 While the station's display is undoubtedly intuitive, the Typhure app will be your best companion for those who love remote access. With full connectivity, this device puts monitoring and control at your fingertips, ensuring culinary success.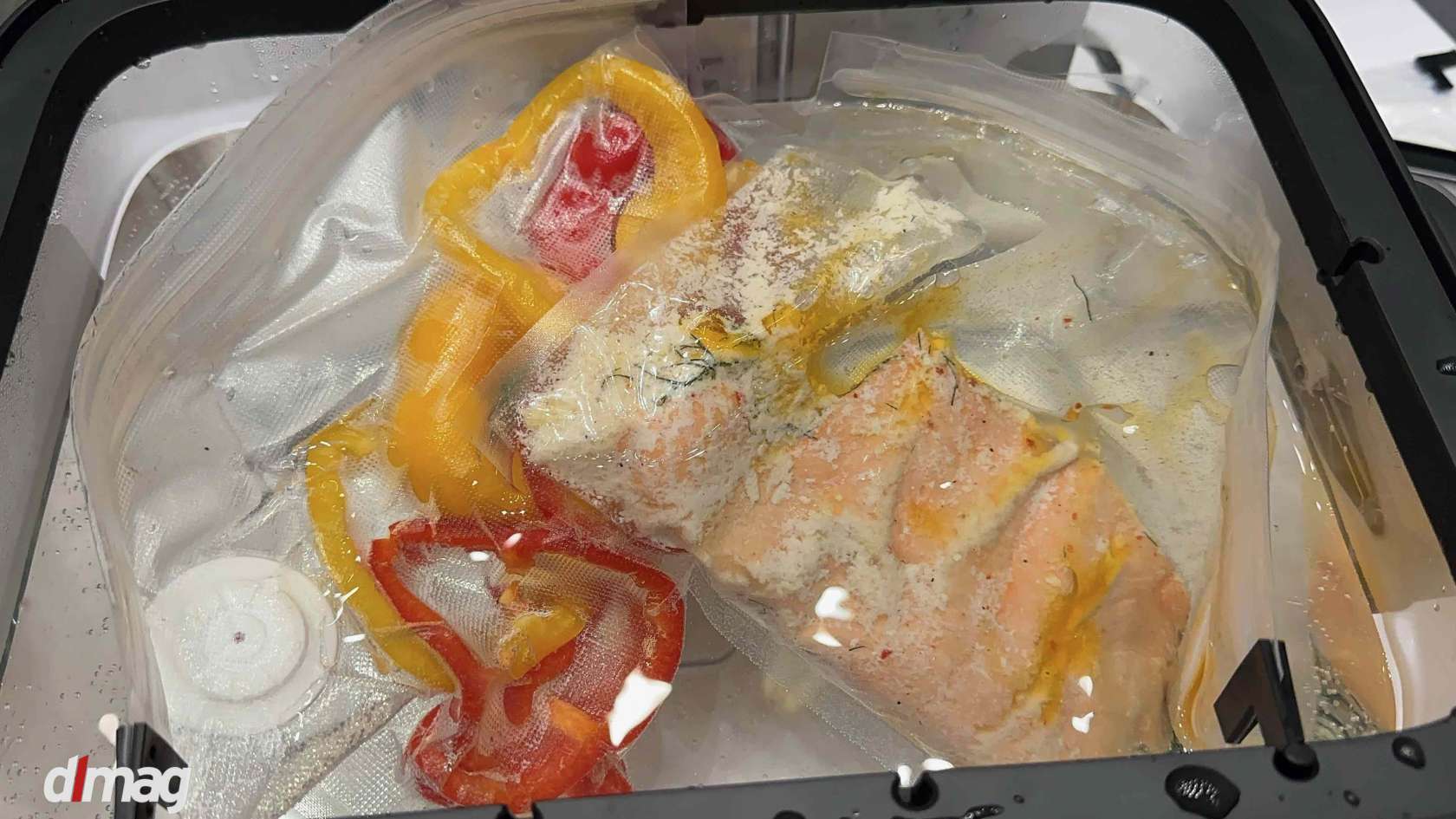 Just thinking about serving a Michelin-worthy dish to my family, I can't help but feel a mix of anticipation and excitement. With the Typhure Sous Vide Station, gourmet dining is no longer the exclusive domain of star-rated restaurants; it's coming to kitchens like mine.
Switchbot S10: The Ultimate Answer to Hands-Free Home Cleaning
Mopping and vacuuming can be a hassle, and the myriad of robotic cleaners out there don't always live up to the promise of convenience, especially when it involves the unappealing task of managing dirty water. Having owned the Roborock S7 Max Ultra, I can vouch for the efficiency of robotic cleaners but also for the less-than-pleasant experience of emptying the murky water – an olfactory challenge, to say the least.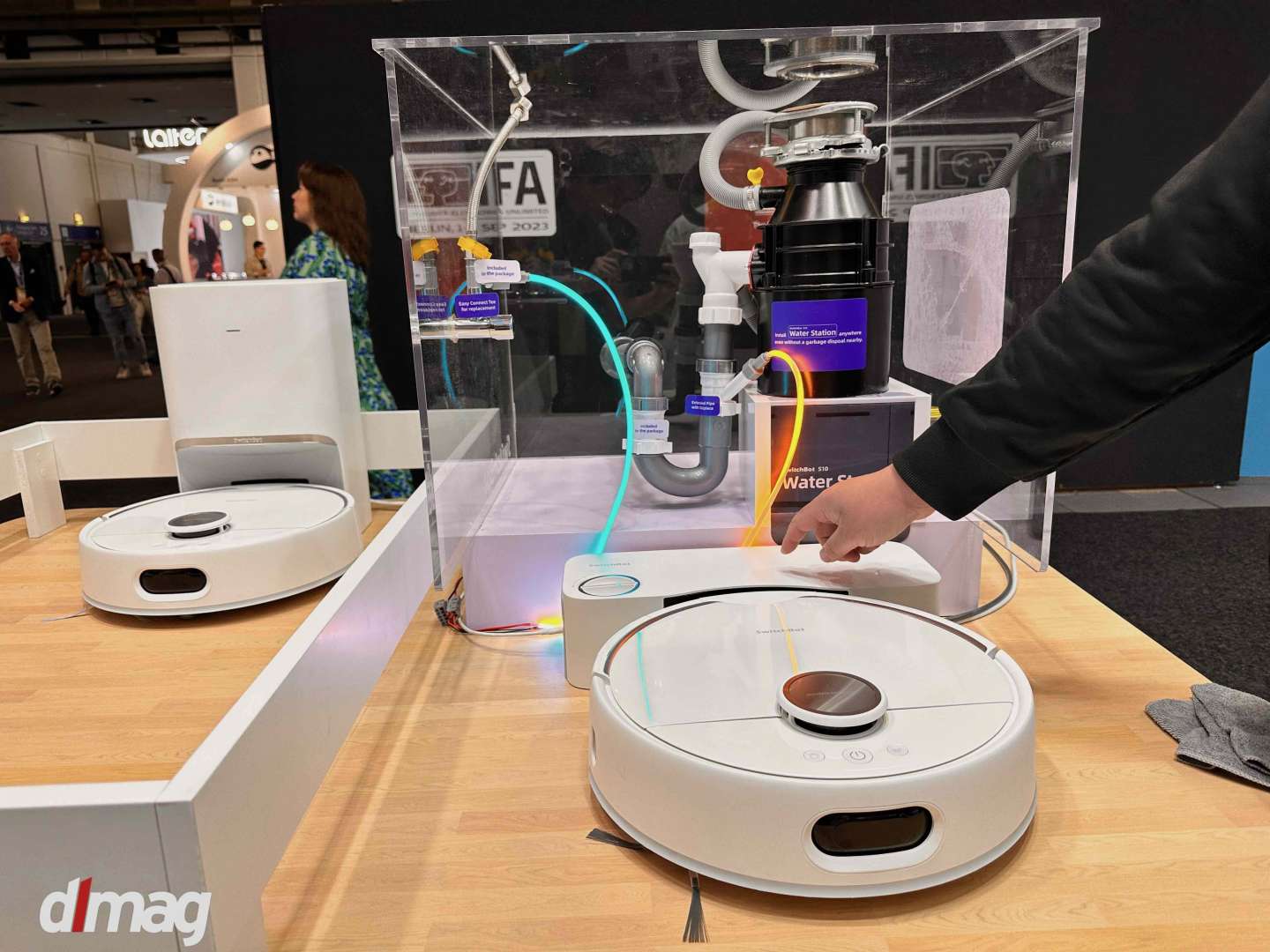 Have you ever wished for a robot to handle all your mopping and vacuuming without the fuss? The Switchbot S10 is here to shake up the world of hybrid robotic cleaners. Its standout feature? A self-sufficient auto water refill and drain system. This savvy addition uses a separate unit that easily hooks up to your home's existing water and drain lines. So, whenever the Switchbot S10 needs freshwater or wants to dump the dirty stuff, it smartly moves to this unit, gets the job done, and resumes its cleaning spree.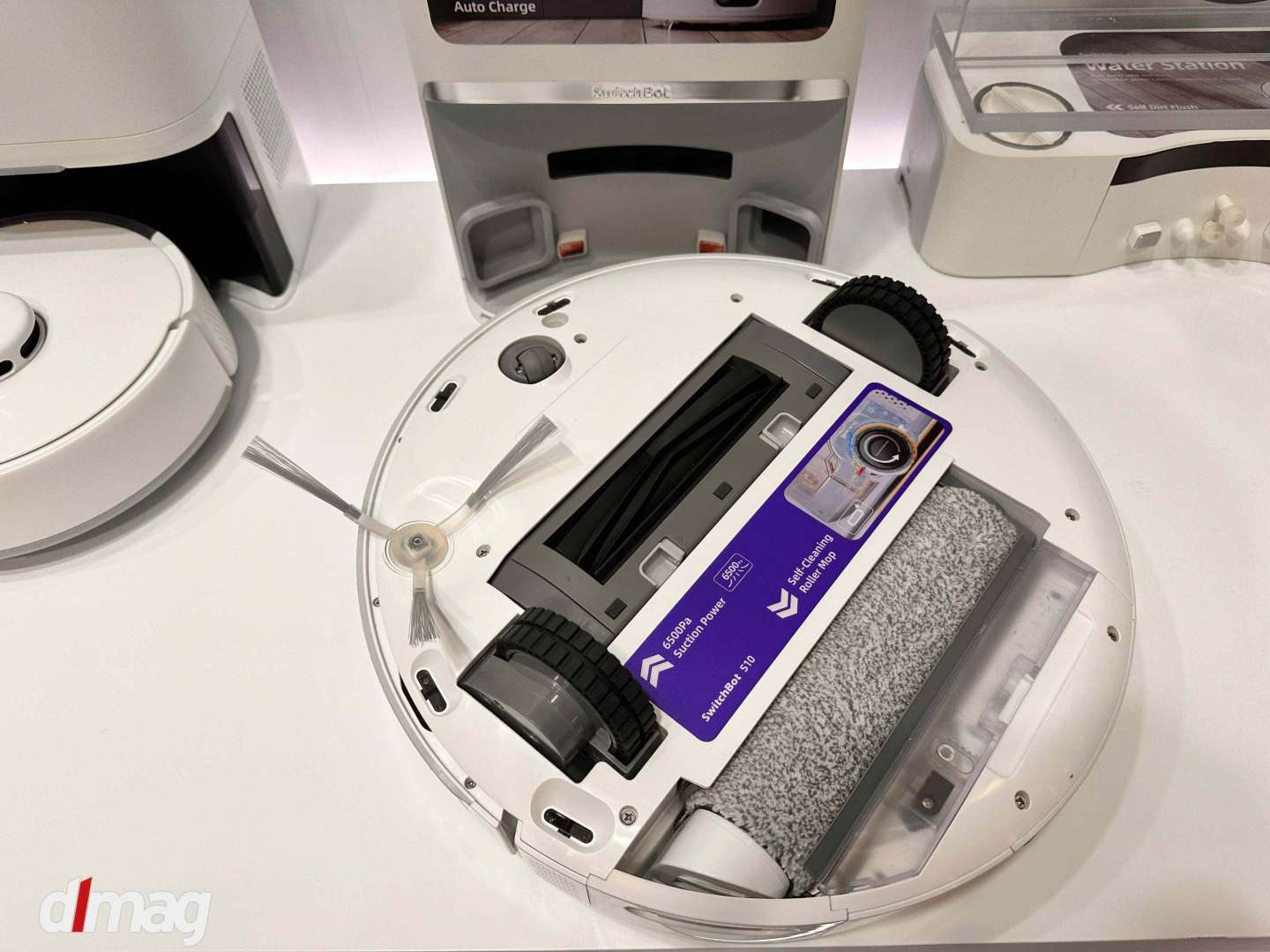 Beyond this standout feature, the Switchbot S10 is brimming with tech wizardry. Its advanced LiDAR navigation ensures meticulous mapping of your living space. With a robust 6500pa suction power, it effortlessly cleans floors and extracts dirt from carpets, later auto-emptying the debris into a designated bin. And for those concerned about damp mop pads? The device sports a heating element that ensures the mopping pads are dry in a matter of hours.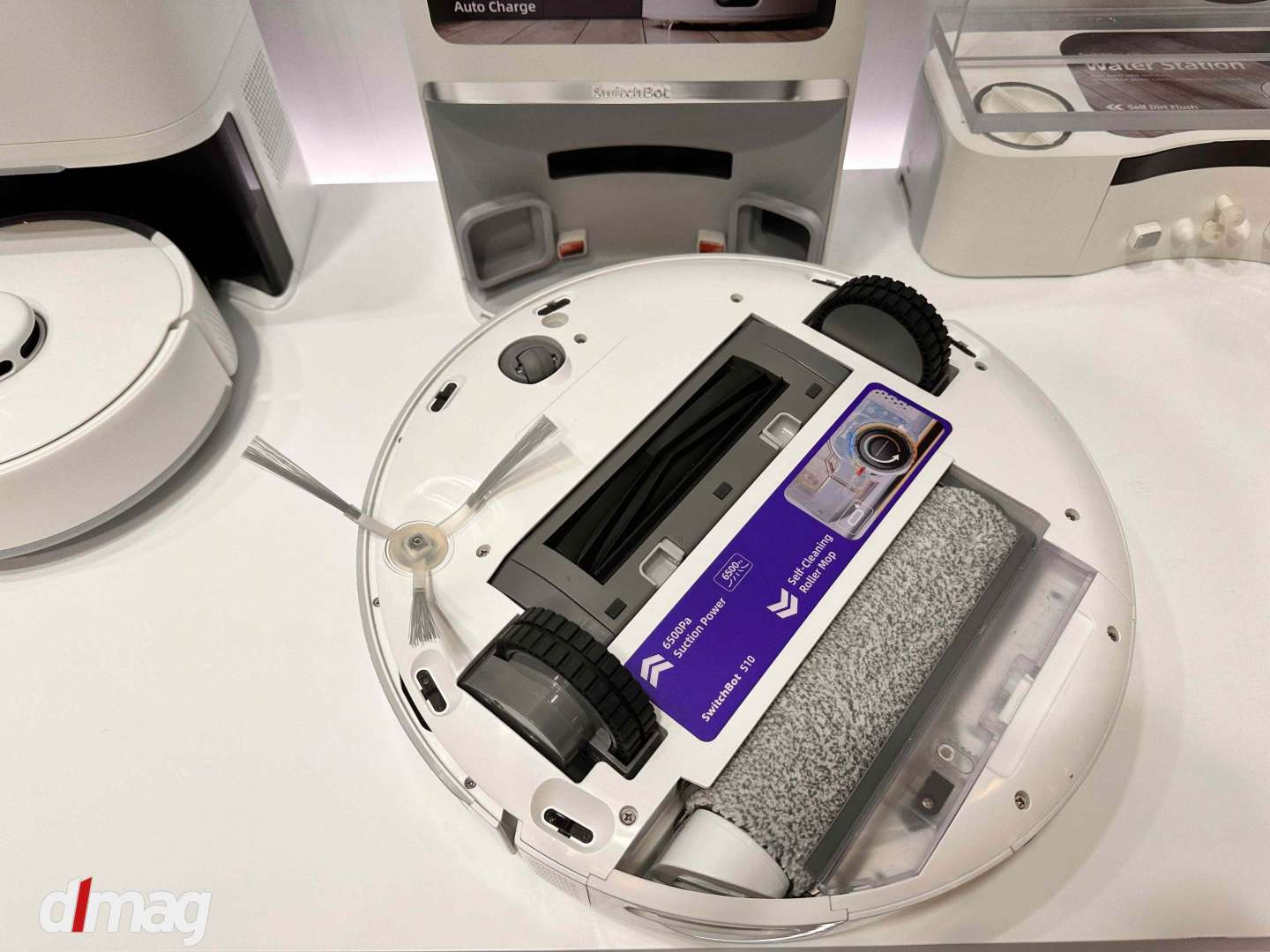 The beauty of the Switchbot S10 lies in its minimal maintenance. Depending on your home's size, you may only interact with it once every 70 days to change the dirt collection bag, thanks to its spacious 4-liter capacity. However, pet owners might have a slightly different timetable, especially if your furry friend is as active as my Labradoodle dog, Ember.
As for the price point, it's anticipated to be competitive, aligning with other market offerings that blend mopping and vacuuming functionalities. Keep an eye out for more updates on this game-changing device, as we'll share insights as soon as we have them.