For die-hard auto fans and enthusiasts, Pebble Beach Concours d'Elegance is nothing short of paradise. The event kicks off in Monterey, California with the U.S. debut of the Bugatti La Voiture Noire. It's a one-off hypercar with an unfathomable $18.7 million price tag, which effectively makes it the world's most expensive new car ever sold.
Frankly speaking, we're not surprised Bugatti commissioned an ultra-expensive one-off model for $19 million, and we're utterly jealous of the lucky buyer, too. Because if you're in an elite world of tech billionaires, mega-rich athletes, and well-heeled aristocrats, arriving at the coffee shop in a McLaren 720S, Alfa Romeo 8C, or Ferrari 812 Superfast is like arriving at an Uber convention in a Kia or Toyota. You won't turn heads, and that's not how it's supposed to be for the affluent elite.
And what better way to flaunt your riches than chortling behind the wheel of the most expensive new car ever sold in history? Ladies and gentlemen feast your eyes on the magnificent and ultra-exclusive Bugatti La Voiture Noire.
The car you see here is the only Bugatti La Voiture Noire in existence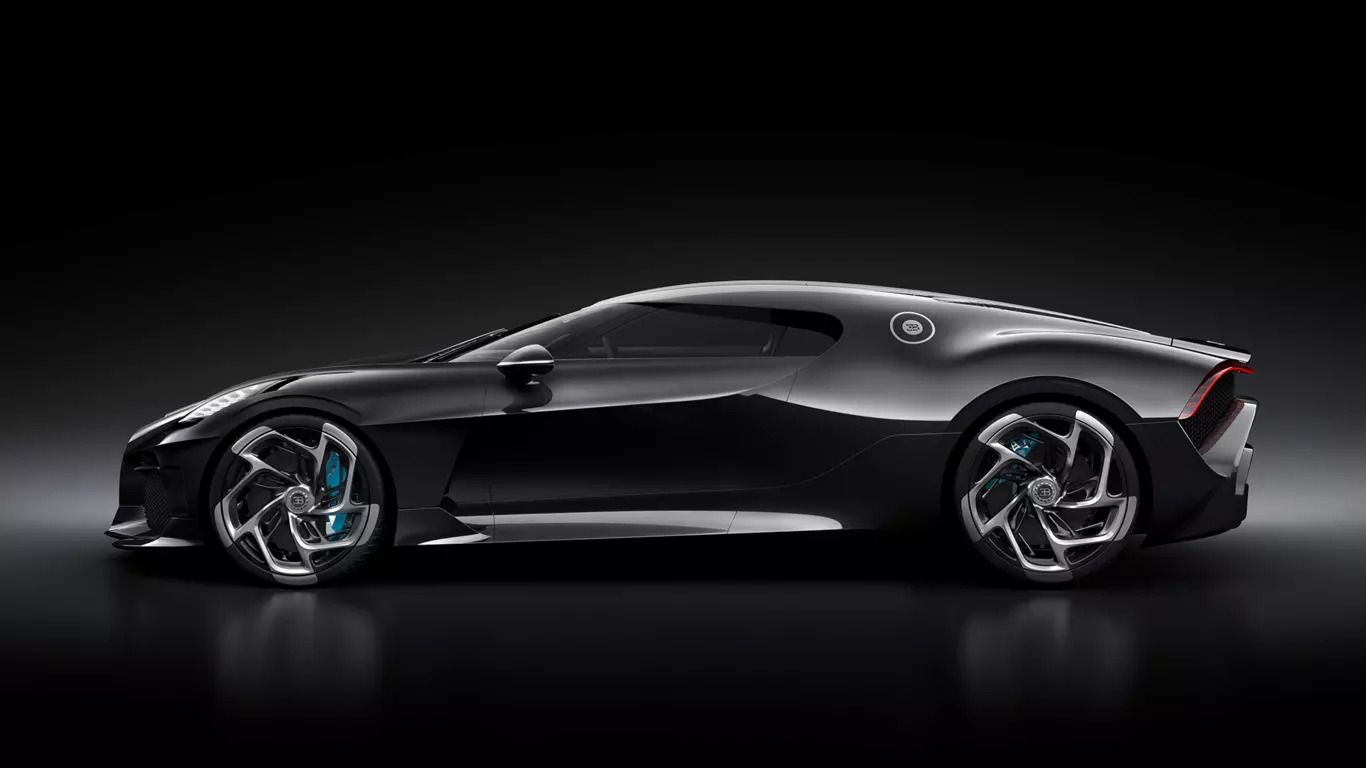 Notice the blacked-out tinted windows? Even though what you're seeing here is the actual $18.7 million La Voiture Noire, it's not a finished product. The interior is yet to be installed, and even the engine is still in the final stages of development.
In fact, Bugatti says the lucky customer will have to wait for another 2 ½ years before delivery. Bugatti remains mum on the buyer's identity, but all we know is he (yes, the buyer is male) instantly said 'yes!' the moment he laid eyes on the initial sketches of the La Voiture Noire. The person bought it on the spot.
See those six tailpipes? Those were specific details recommended by the buyer's wife. And yes, those sketches were scribbled on pieces of white drawing paper. It's amazing how Bugatti sold their most expensive car by sketches alone. That itself is an amazing story worth telling.
The La Voiture Noire traces its roots from the ultra-rare Bugatti Type 57 SC Atlantic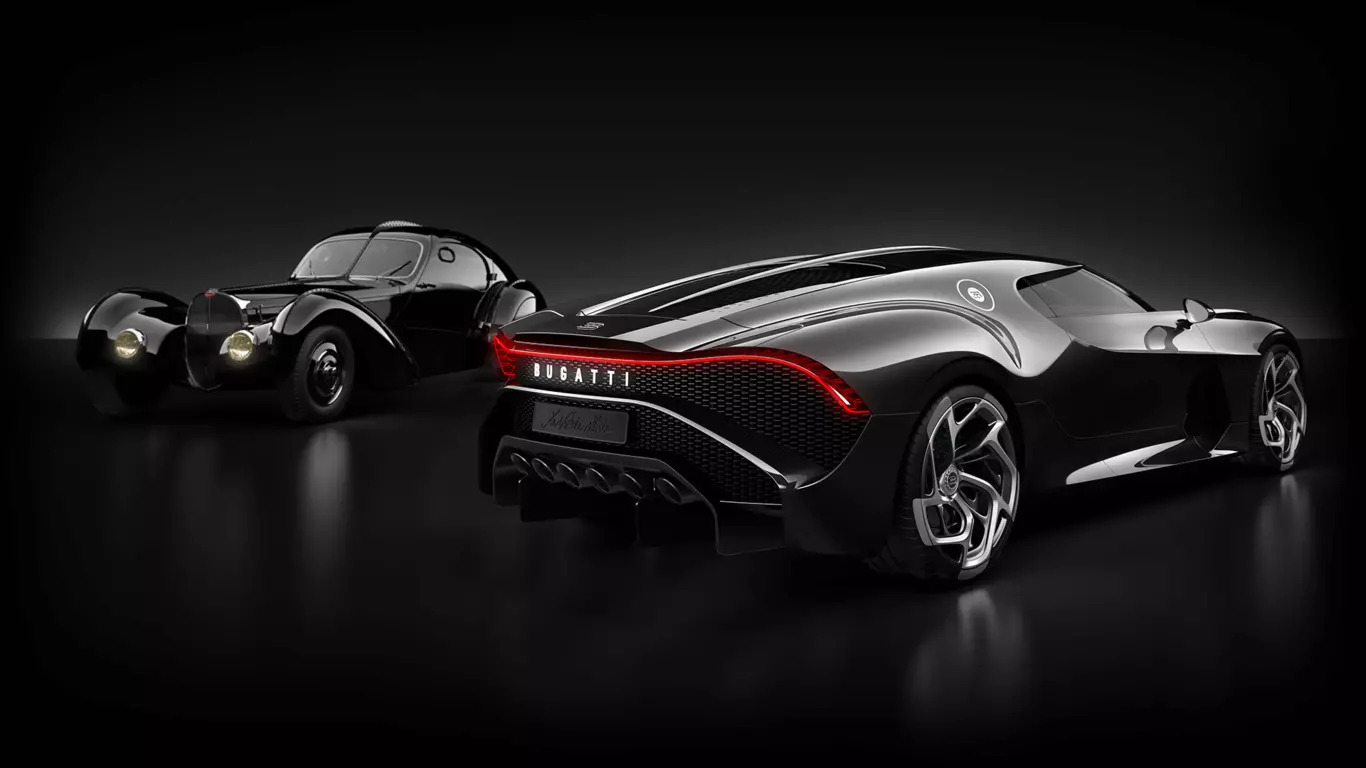 We can't blame you if you've never seen a Type 57 SC Atlantic on the road. Only four were ever made, and only three are in existence today. The Type 57 SC Atlantic was designed by Ettore Bugatti's eldest son, Jean Bugatti and was made between 1936 and 1938. In fact, Ettore personally used one of the four examples as an everyday car.
And while all three examples of the Type 57 SC Atlantic are not for sale, experts say the missing model can fetch $113 million if found today, which effortlessly eclipses the $18.7 million price of the La Voiture Noire.
In fact, you can think of the La Voiture Noire (or The Black Car) as the missing Type 57 SC Atlantic. It looks strangely modern yet old school at the same time. "La Voiture Noire is a far more than a modern interpretation of Jean Bugatti's Type 57 SC Atlantic. It is a feast of aesthetics," says Stephan Winkelmann, President of Bugatti. "With 'La Voiture Noire', we are paying homage to our heritage and bringing speed, technology, luxury, and aesthetics forward to a new era."
It looks very much like a $19 million car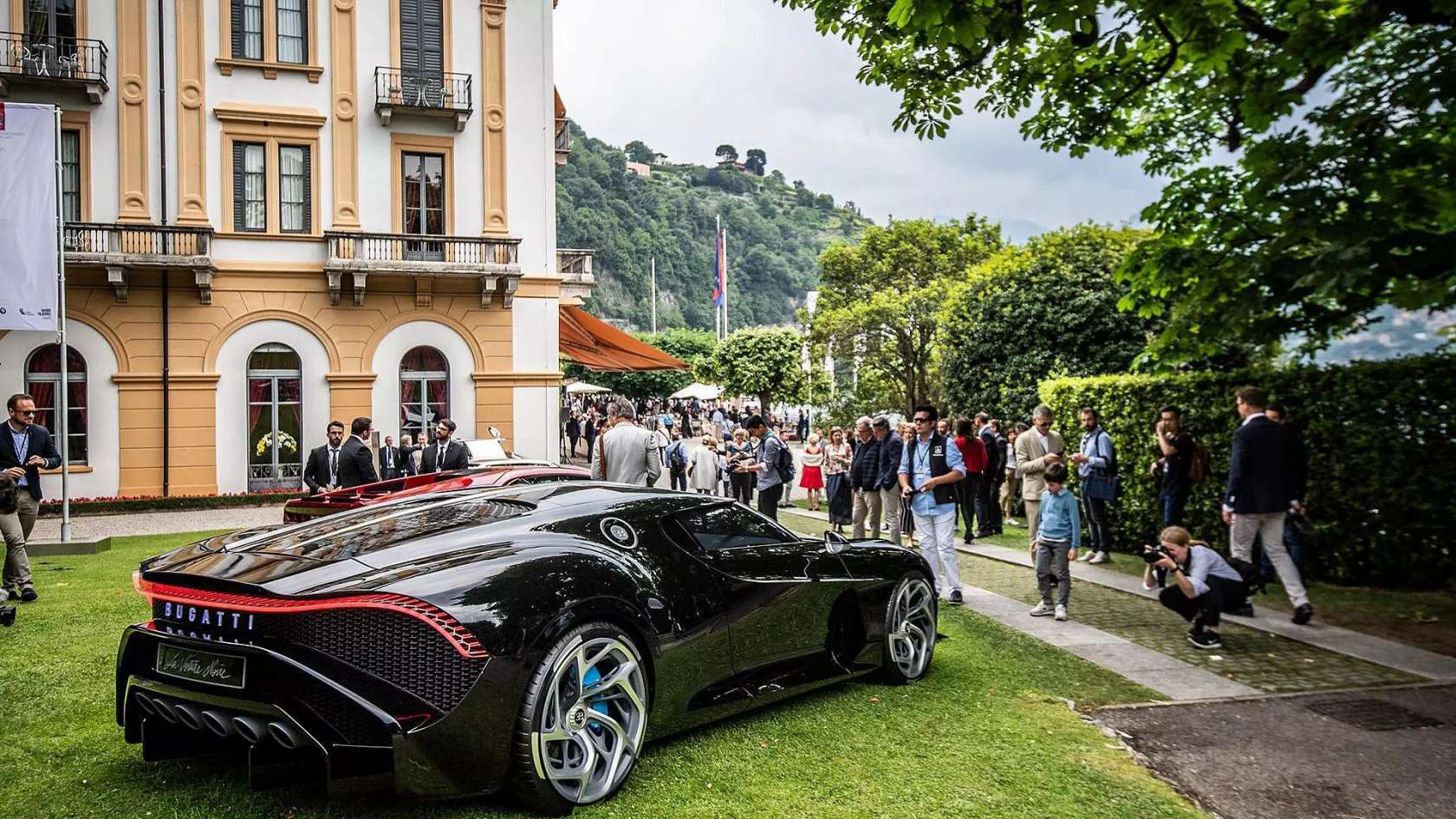 In order to make it stand out from an ordinary Chiron, the La Voiture Noire has an extended front end to create an elongated impression. The Bugatti C-line is still there, but the Voiture Noire has a more elegant waistline with clean lines and smooth contours. The front and rear bumpers are smoothly integrated into the body while the windscreen flows seamlessly into the windows like a helmet's visor.
In short, the La Voiture Noire has a tidy and clean design, which signifies the transition from a hyper sports car (Chiron) to a luxurious and sporting grand touring machine. Proof of this change in attitude is the La Voiture Noire's 261 mph top speed. Mind you, the Chiron has a theoretical top speed of 310 mph but is limited due to tire restrictions.
It has an all-carbon-fiber body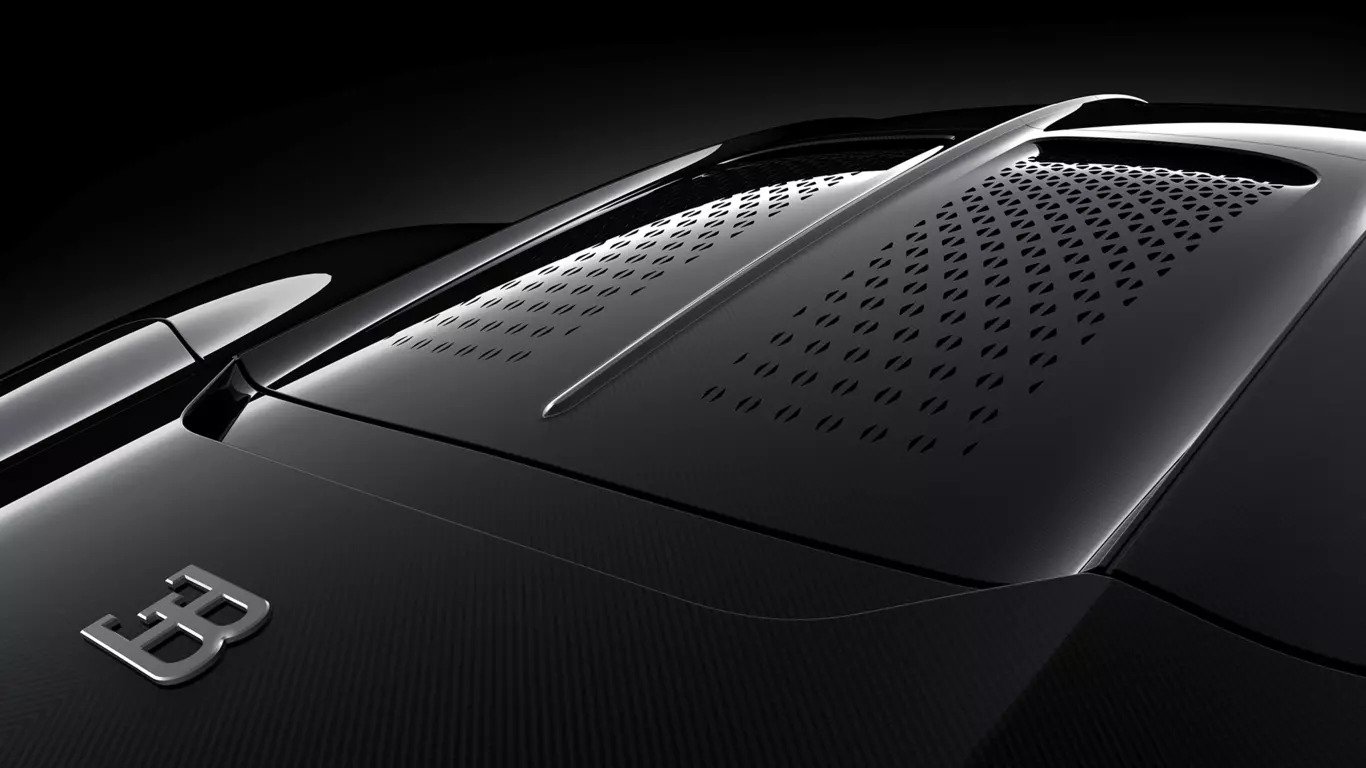 The Bugatti La Voiture Noire is not a small car. But the all-carbon-fiber body helps in reducing weight. "Every single component has been handcrafted and the carbon fiber body has a deep black gloss only interrupted by the ultrafine fiber structure, said Etienne Salomé, Bugatti designer. "This is a material that has been handled perfectly. We worked long and hard on this design until there was nothing to be improved," continued Salomé. "For us, the coupe represents the perfect form with a perfect finish."
The La Voiture Noire has a 1,500-HP W16 motor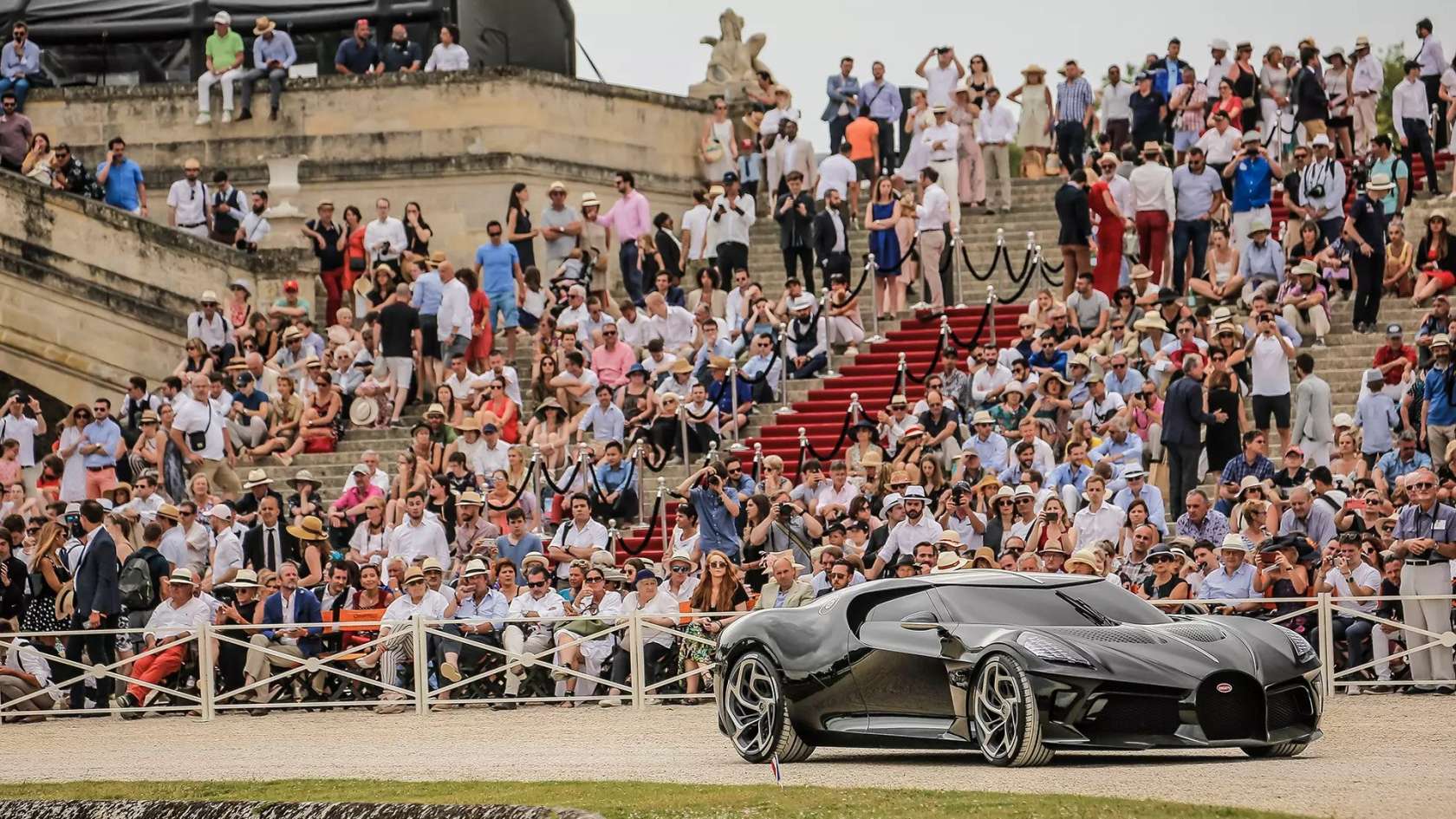 Bugatti hypercars are both beautiful to behold and mind-numbingly powerful. The La Voiture Noire is packing an 8.0-liter 16-cylinder quad-turbo engine producing 1,500-horsepower and 1,180 pound-feet of torque. "This is not only an engine but the heart of the vehicle and a technical masterpiece. There is no other car in the world with such an engine. It is not only extremely powerful but also beautiful to look at," said Stephan Winkelmann.
And it's bloody fast, too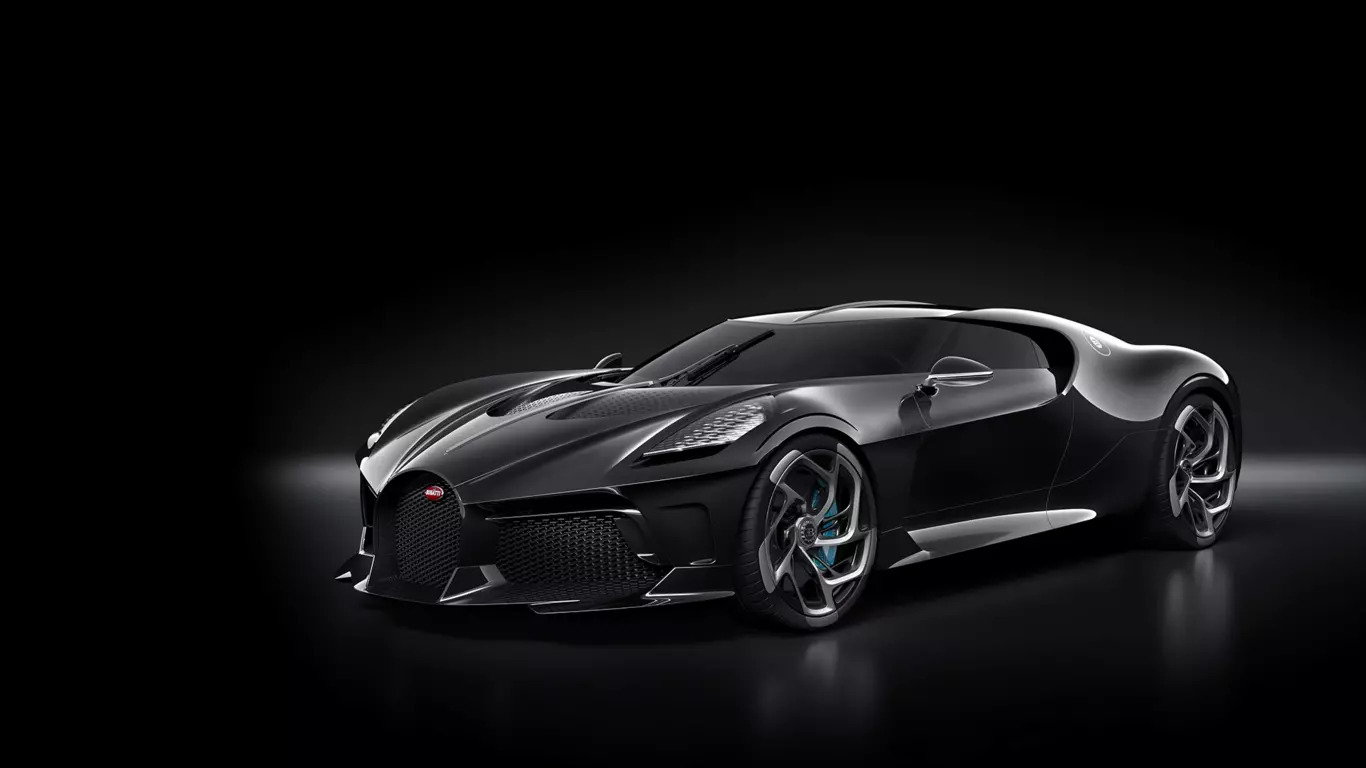 Bugatti says the La Voiture Noire propels from 0 to 60 mph in 2.5-seconds. This makes it faster than any other gasoline-powered vehicle in the automotive world. The Hennessey Venom F5 has a higher 311 mph top speed, but it is yet to prove if it really goes to 60 mph in less than two seconds.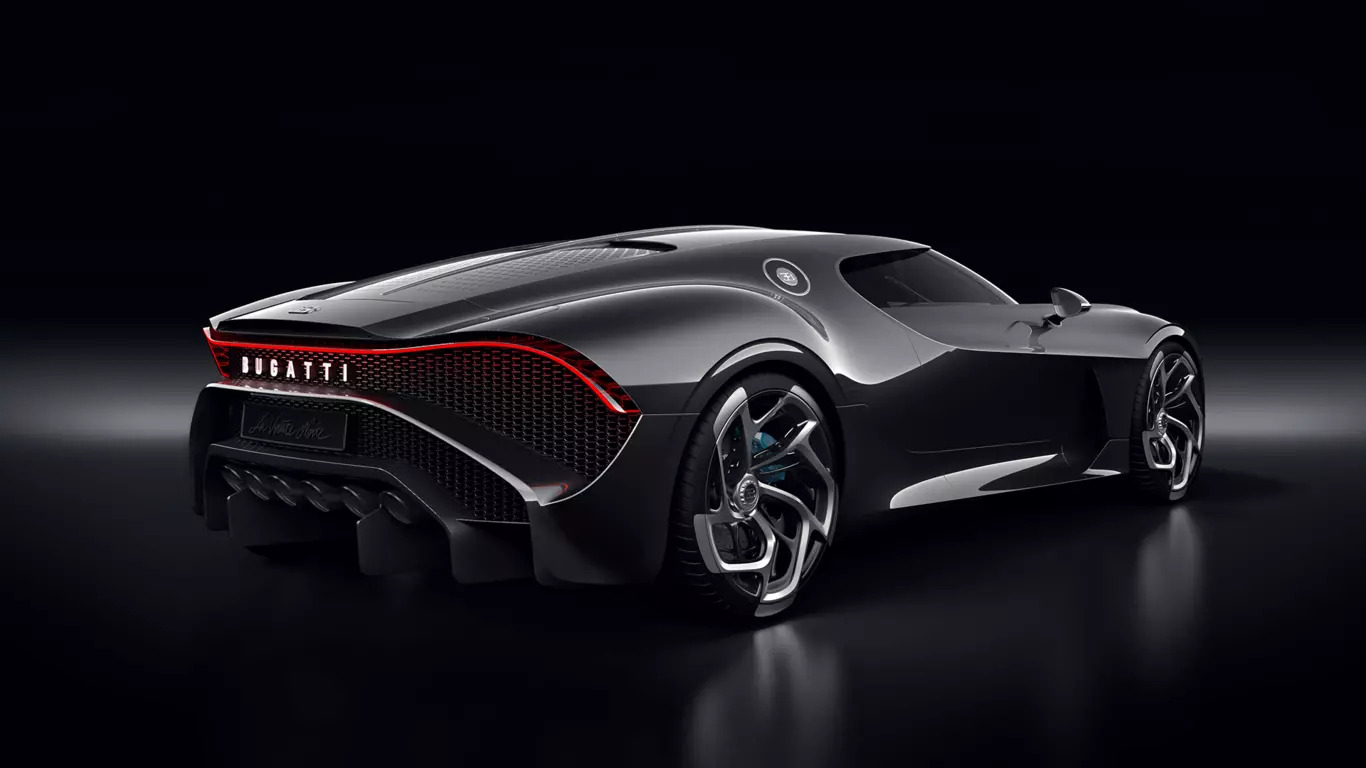 The Bugatti La Voiture Noire is not just a car. With an $18.7 million base price, it's essentially a rolling piece of art, history, and heritage. "Bugatti arouses passion and emotions throughout the world. Customers expect us to continually surprise them and to raise the goalposts beyond the limits of their imagination. We have just succeeded in doing so with La Voiture Noire," said Stephan Winkelmann. "The Voiture Noire is a modern interpretation of the spirit of Gran Turismo vehicles. With our automotive haute couture, we have shown what Bugatti is capable of."