Nothing completes a delightful lifestyle more than an all-electric vehicle. In this case, why not settle for an electric crossover SUV? We compiled a list of the five best electric crossover SUVs.
You get more range in an SUV than in a humble electric car, and you get more interior space to carry passengers and cargo – all without burning a drop of gasoline or diesel fuel.
1. Tesla Model X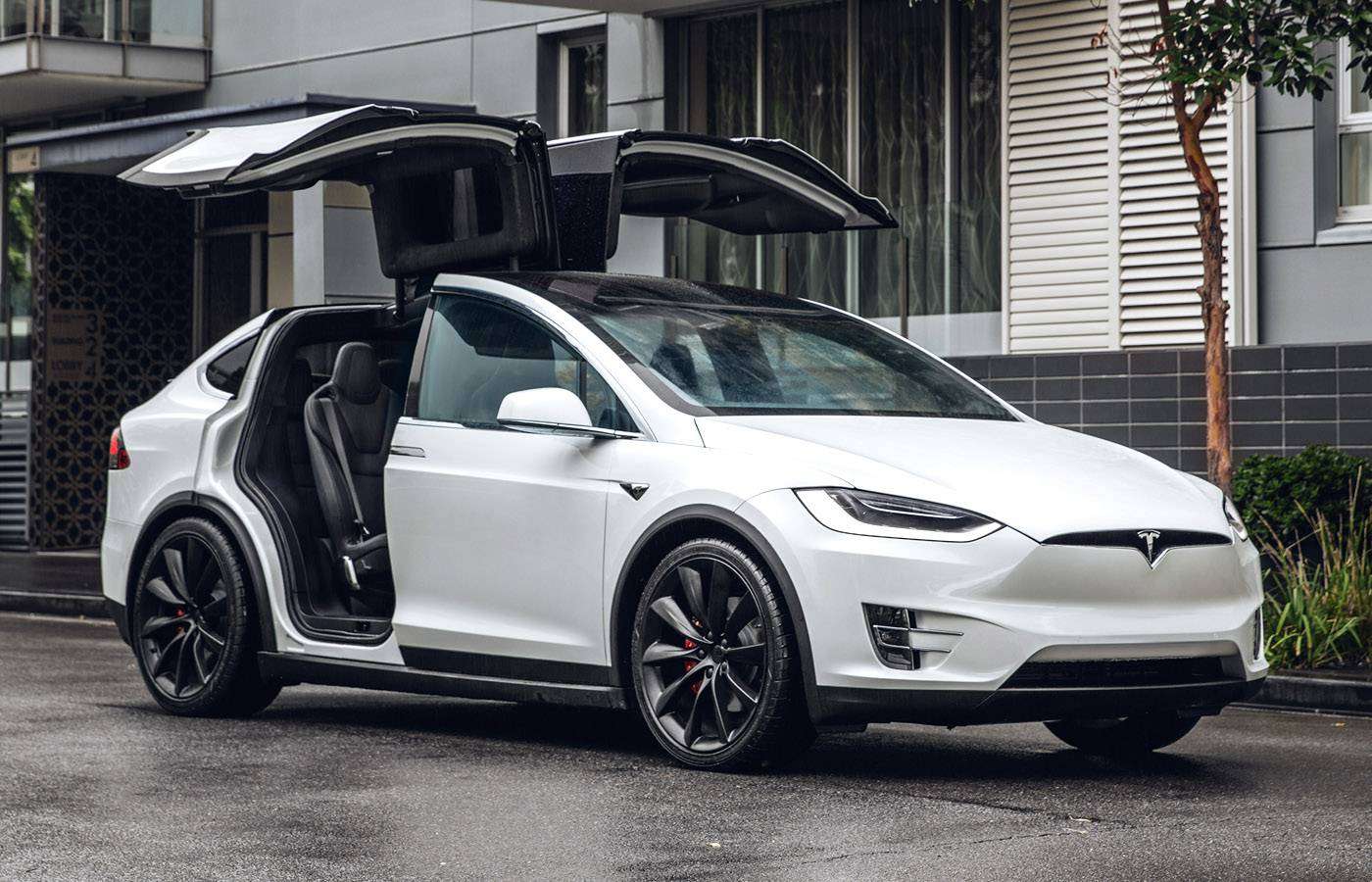 Range: 295 miles (Long Range) and 289 miles (Performance)
Charging time: 7 hours (NEMA 14-50), 8 hours (48 Amps Tesla Wall Charger), and 1.5 hours (Tesla Supercharger)
Unbeknownst to many, Tesla is not the first to come up with a mass-market all-electric and zero-emissions vehicle. That distinction belongs to the first-generation Nissan Leaf. However, the first-generation Tesla Roadster is the first production EV to travel 200 miles in a single charge, and that was back in 2008.
From then, you can already see Tesla's intention in the EV market – fast, longer range, and exciting to drive. Next came the flagship Model S sedan with the styling and driving feel of a sport-luxury car. But one of the biggest sellers is the Tesla Model X. This is the legacy electric SUV that sets the standards for other manufacturers to follow. See those magnificent Falcon-style rear doors? That's what you need to grab the market's attention.
The 2019 Tesla Model X is available in Long Range and Performance configurations. The former starts at $80,450 and is good for 295-miles of range. It seats up to seven adults and comes with 20-inch or 22-inch wheels and that marvelous 17-inch touchscreen display. The Tesla Model X Long Range version scuttles from zero to 60 mph in 4.7-seconds.
But that's not the crazy part. The Performance model has a range of 289-miles and can go to 60 mph in 2.8-seconds. Yes, this SUV scoots harder than most sports cars. But unlike a two-seat roadster, the Model X can carry the wife, children, dog, and all their respective gear. Come to think about it, this makes the Tesla Model X Performance a bargain at $94,950.
2. Jaguar I-PACE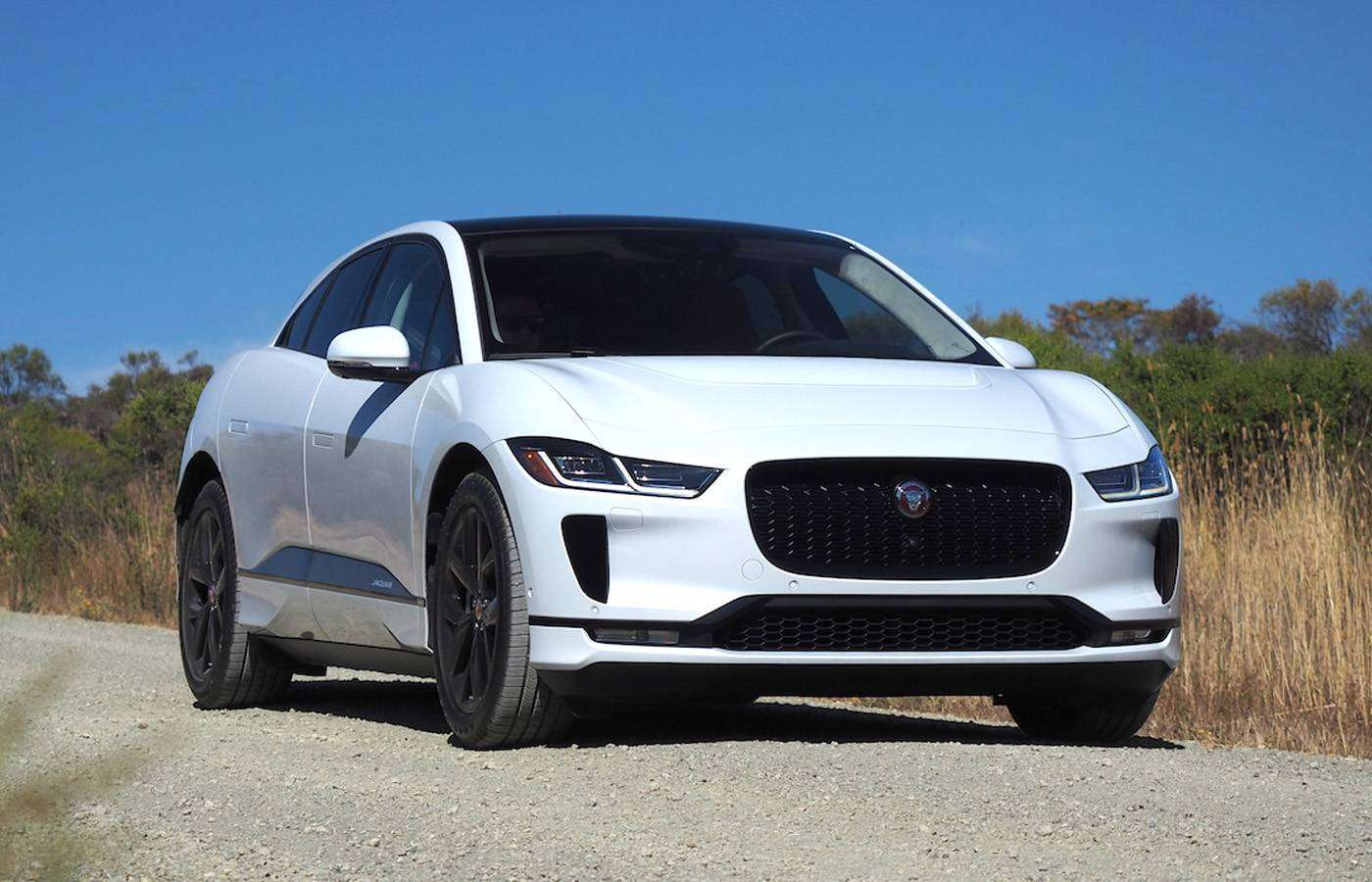 Range: 292 miles
Charging time: Overnight (7kW AC on-board charger) and 1.5 hours (50kW DC charger)
Fresh from being crowned the 2019 European Car of the Year, the Jaguar I-PACE is the company's first all-electric vehicle, and it's a pretty good one at that. It also beat other European manufacturers in the EV race, so the Jaguar I-PACE is truly significant.
But it also happens to be brilliant. And in my eyes, the I-PACE has a better interior than the Tesla Model X. However, you'll be foolish to assume the I-PACE can outrun the Tesla Model X, but it's no slouch, either. It comes with a 90 kWh battery pack and two electric motors to achieve zero to 60 mph in 4.5-seconds, which is faster than the base Model X. It has an estimated range of 292-miles. With an equivalent of 394-horsepower 513 pound-feet of torque, the Jaguar I-PACE is faster than an equivalent petrol-powered crossover SUV.
But electric cars are not all about blistering pace. True to Jaguar's credo of space, pace, and grace, the I-PACE behaves like a luxury car on stilts. It also comes with 638-liters of boot space to accommodate shopping bags and larger gear. The Jaguar I-PACE starts at $69,500.
3. Audi e-tron SUV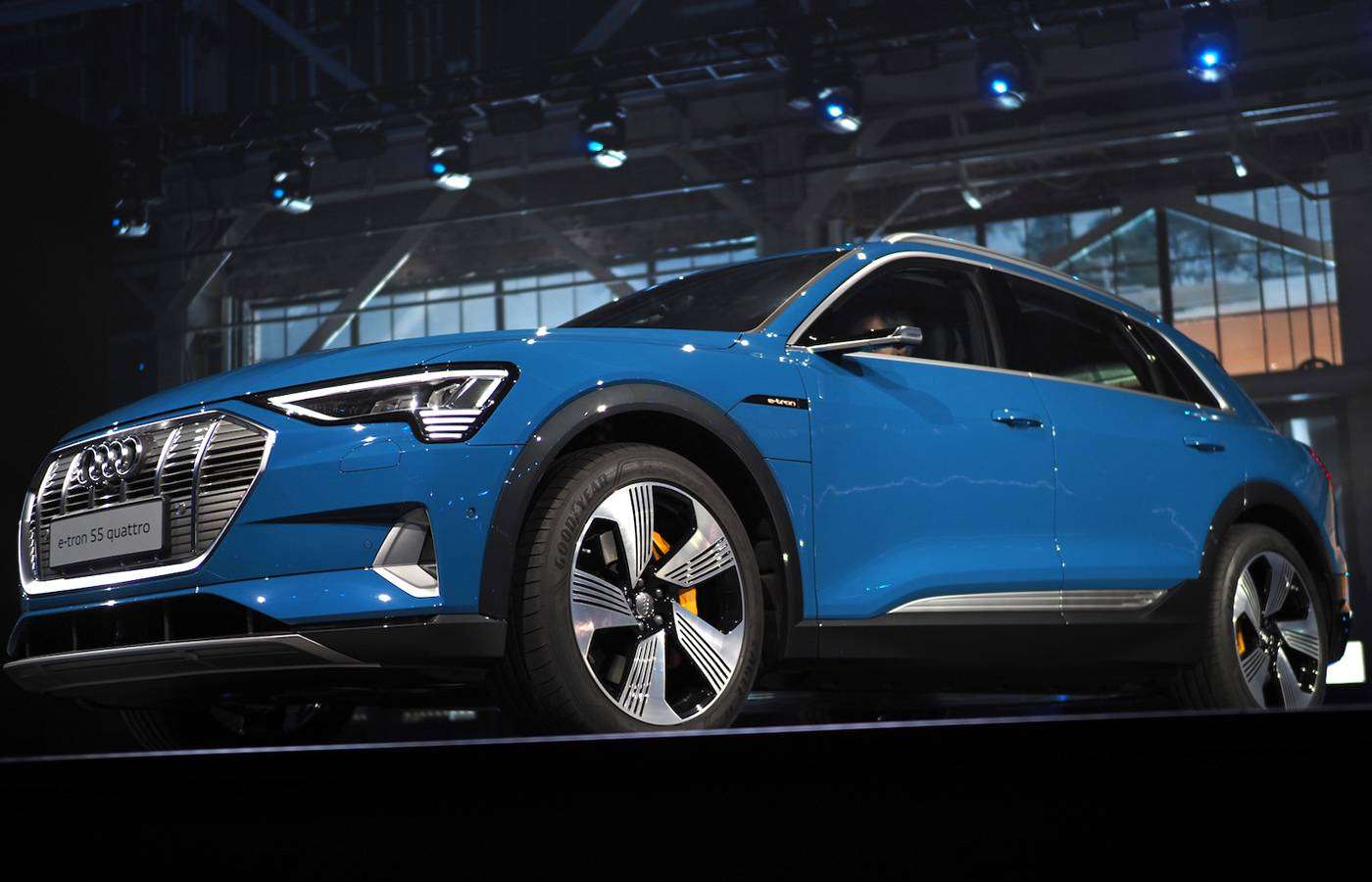 Range: 310 miles
Charging time: Overnight (9.6kW 240-volt charger) and 80% in 30 minutes (150 kWh DC fast-charging)
Unlike the striking Tesla Model X and Jaguar I-PACE, the Audi e-tron is an electric SUV that looks like a conventional sport-utility vehicle. There are no weird styling quirks or fancy doors to garner attention. It's a clean and smart design, but underneath lurks a potent pair of electric motors and a revolutionary all-electric Quattro all-wheel-drive system.
The 2019 Audi e-tron SUV makes use of a 95 kWh battery pack for an estimated range of 310-miles. With 355-horsepower and 414 pound-feet of torque, this electric SUV can go to 60 mph from a standstill in 5.5-seconds. It also seats five adults and comes with full LED interior and exterior lighting, a Bang & Olufsen audio system, full leather upholstery, and the historic Audi badge.
The 2019 Audi e-tron SUV is a good way to spend $74,800 without shouting to the world you're driving a top-of-the-line electric SUV.
4. Hyundai Kona Electric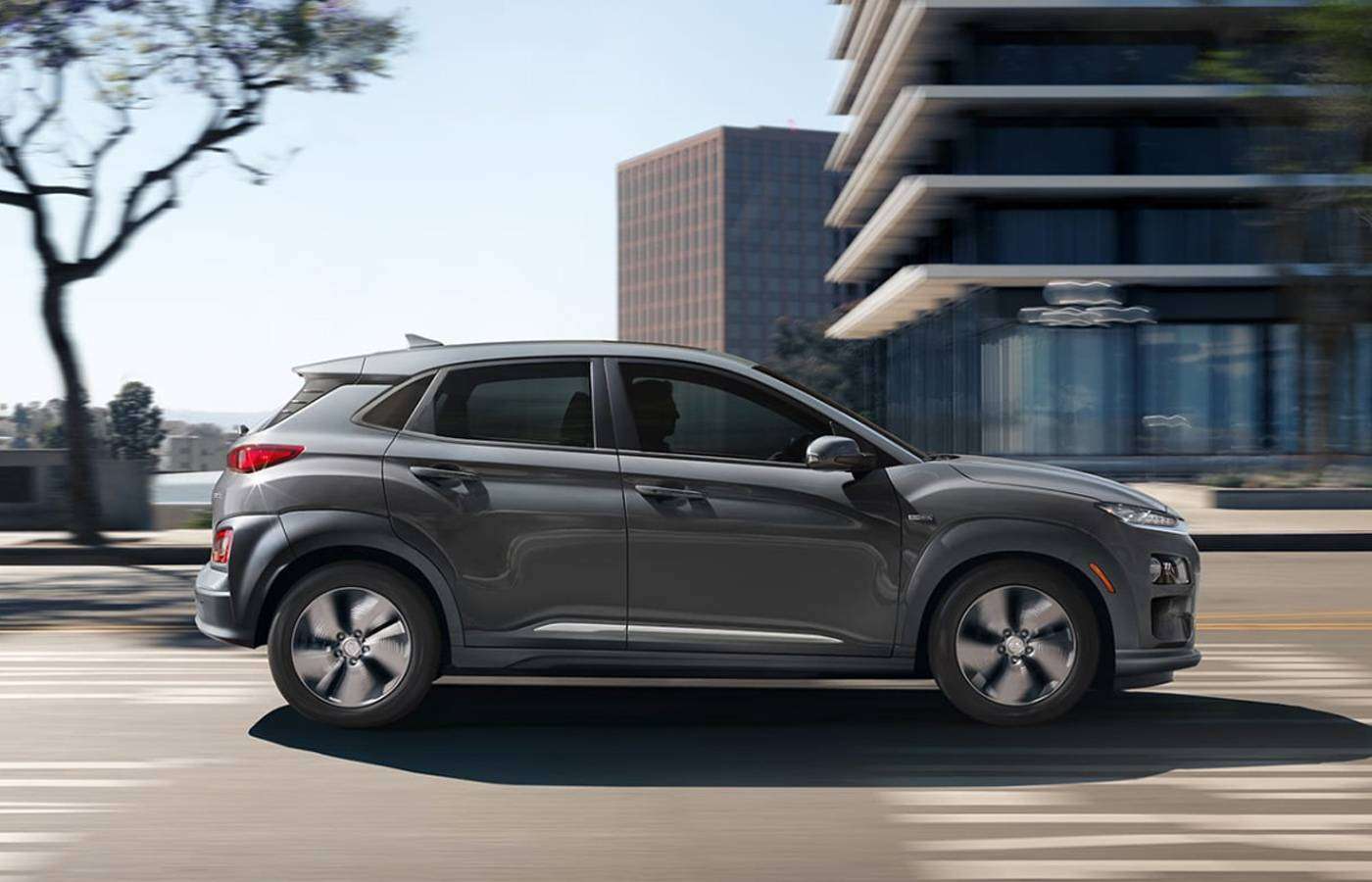 Range: 258 miles Charging time: 9.5 hours (7.2kW charger) and 80% in 1 hour (50kW fast charger)
If the Tesla Model X, Jaguar I-PACE, and Audi e-tron are way above your budget, maybe you need something smaller, less prestigious, and yet appealing enough to satisfy your premium taste. If this is the case, the Hyundai Kona Electric deserves to be on top of your shortlist.
The Kona gasoline is an interesting crossover, but some people find the divisive styling a bit too awkward to merit consideration. But take a second look at the Kona Electric and you'll be convinced this is what the Kona should have been all along: it not only looks great, but the Kona Electric is better sorted and more mature.
The 2019 Hyundai Kona Electric starts at around $37,495 (before tax credits) and is one of most affordable electric SUVs in the market today. It may only have a single 201-horsepower electric motor driving the front wheels, but it still rushes to 60 mph in 6.4-seconds. The 64 kWh battery pack is good for 258-miles of range. Standard equipment includes a touchscreen infotainment system with Apple CarPlay and Android Auto, blind-spot monitoring, and automatic emergency braking.
5. Kia Niro EV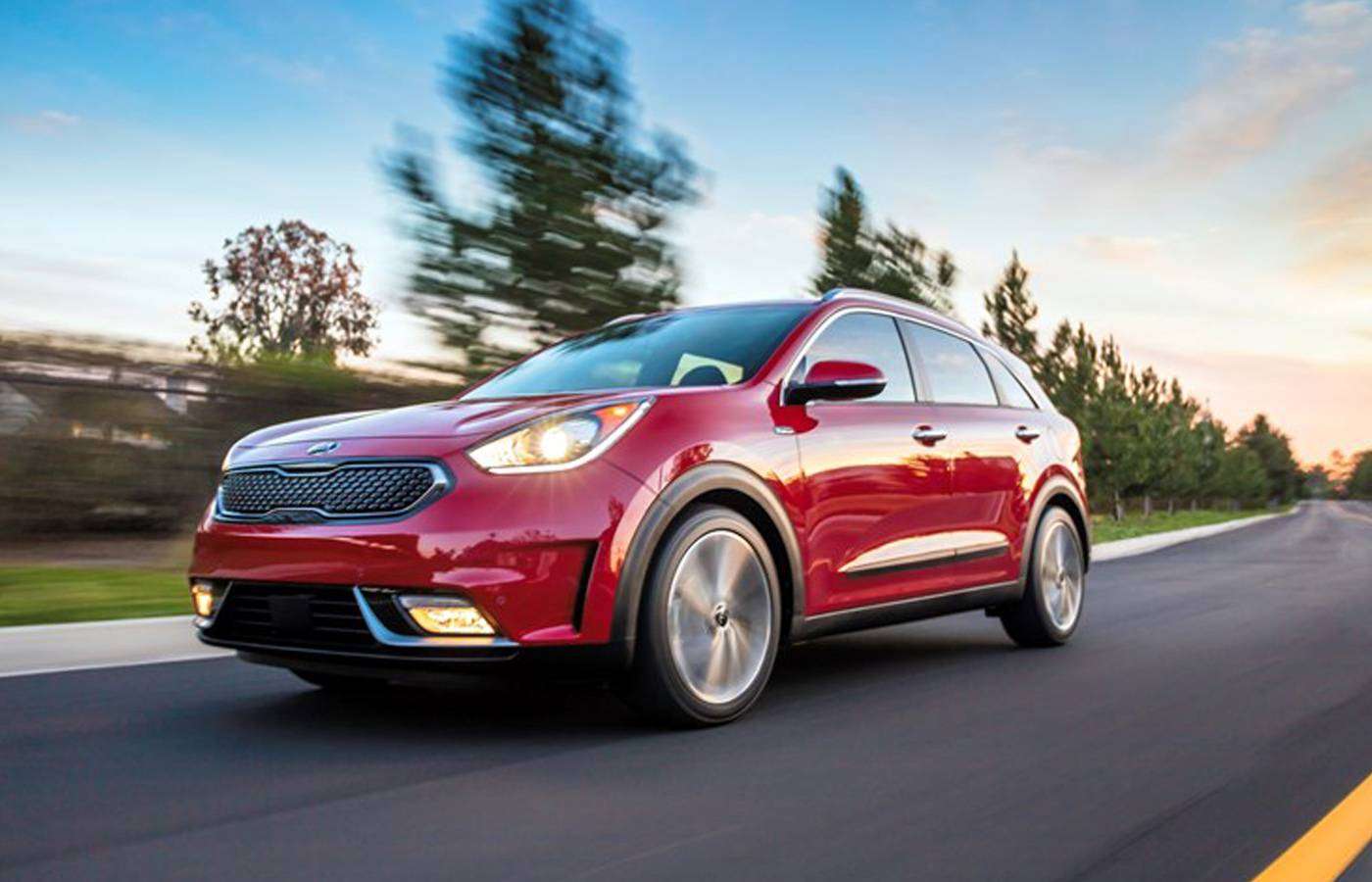 Range: 258 miles
Charging time: 9.5 hours (7.2kW charger) and 80% in 1 hour (50kW fast charger)
The Kia Niro EV and Hyundai Kona Electric are corporate cousins, but the Niro is bigger, wider, and roomier than the Kona. What's really interesting is the Kia Niro EV sits on the same chassis as the Hyundai Ioniq.
But what is shared between the Kona Electric and the Niro EV is the 201-horsepower electric motor and 64 kWh lithium-ion polymer battery pack, which is good for a driving range of 258-miles. What makes the Kia Niro EV a more value-packed proposition is the roomier cabin, particularly in the back seats.
The 2019 Kia Niro EV is available in two trim levels with prices starting at $37,495 before tax credits. Standard features includes automatic climate control, Apple CarPlay and Android Auto, adaptive cruise control, blind-spot warning, and lane-centering assist.