Some guys have all the luck. Just ask our intrepid Editor-in-Chief, Vincent Nguyen, and Editor-at-Large, Chris Davies. Between the two is not just dashing looks, a smart mouth, and a passion for speed. They've also spent time driving the latest and most exotic cars and SUVs the world has ever seen. So I picked their brains (and their witty sense of humor) to come up with a short list of the 5 best exotic cars and SUV's that we have driven so far in 2019.
And I'm not talking about generic crossovers or unexciting compact cars. This list consists of the finest automotive machinery that money can buy. With that being said, let's get straight to business. If you have upwards of $250k to spend on a new vehicle, these are your best choices so far.
2019 Rolls Royce Cullinan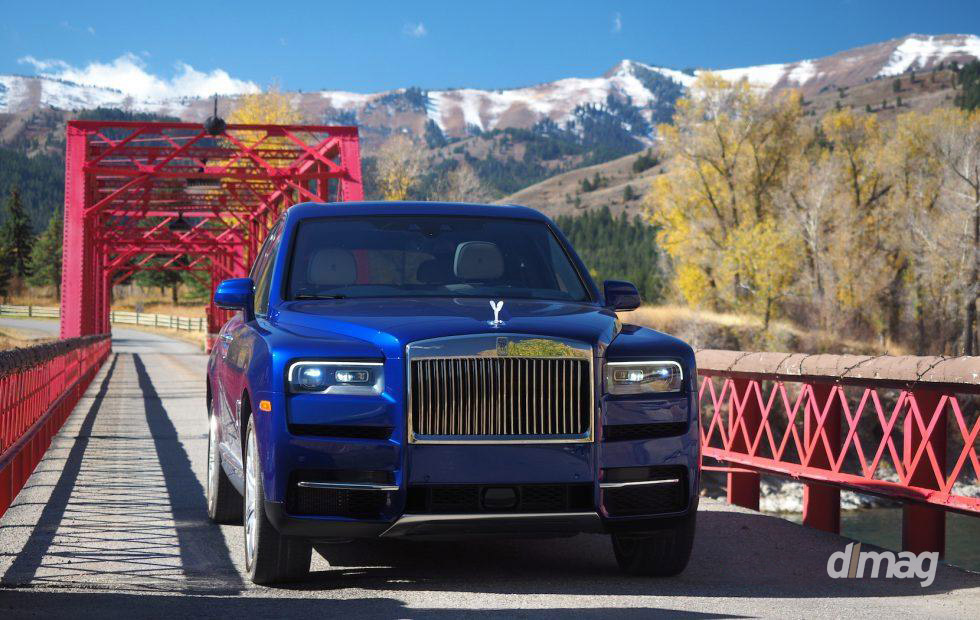 The all-new 2019 Rolls Royce Cullinan is, without a doubt, the pinnacle of exotic luxury SUVs. According to our editor Chris Davies, the Cullinan upended the usual definition of luxury. "The Cullinan's 'Effortless Everywhere' tagline is less a boast than it is a steadfast commitment. People may well buy it for its badge, but they'll quickly learn to love it for its talents on and off the road."
The new Cullinan is the Rolls-Royce of SUVs, so it's got huge shoes to fill. It starts with a 6.75-liter twin-turbocharged V12 motor with 563 horsepower and 627 lb-ft of torque. "The V12 engine is ridiculously potent, capable of pushing the Cullinan from 0 to 60 mph in 5.0-seconds and a top speed of 155 mph," said Davies.
But relentless power is a given, especially in a Rolls Royce. What really impresses is the refinement of it all. "Only the barest (engine) growl makes it inside, while the eight-speed automatic transmission uses GPS to look to the route ahead and make sure you're always in the most appropriate gear," Davies continued.
With a base price of around $325,000 the Rolls-Royce Cullinan is aimed towards members of royalty, footballer's wives, rap stars, Silicon Valley bigwigs, and oil barons. If you're itching to spend your cash windfall on the best and ultimate luxury SUV, look no further than the 2019 Rolls Royce Cullinan.
2019 Lamborghini Urus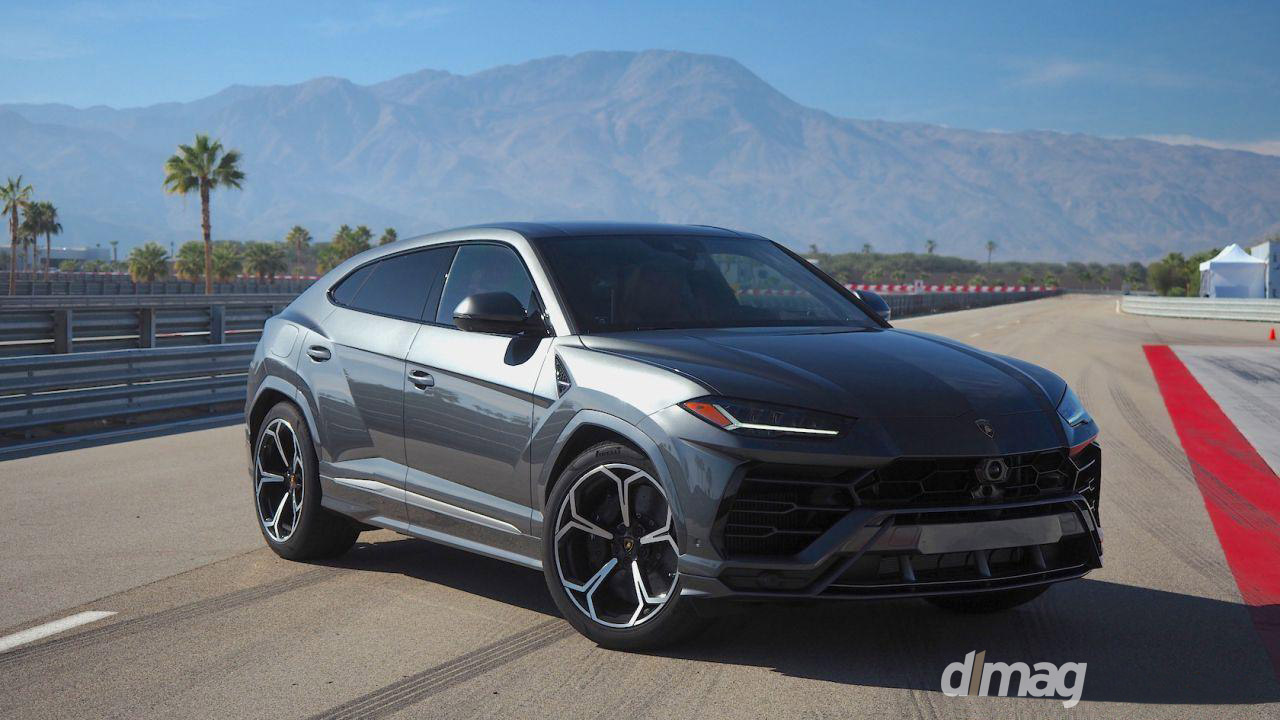 No carmaker would like to be caught dead without an SUV in the lineup. The all-new Urus is Lamborghini's interpretation of what a supercar and SUV is supposed to look and feel like. But is the Urus a proper Lambo in the first place? "It's more practical than a Huracan and not as fast as an Aventador, but we're still talking about an SUV that can outperform a Gallardo on the track," answers Davies.
And I agree with him. With a turbocharged 4.0-liter V8 that churns out 641 horsepower and an unbelievable 629 lb-ft of torque, the Lamborghini Urus can rush from 0 to 60 mph in 3.6 seconds. The sprint from 0 to 124 mph arrives in 12.8 seconds towards a top speed of 190 mph. The Urus is also fitted with 10-piston front and single-piston rear brake calipers to stop the SUV from 60-0 mph in less than 111 feet. So yeah, you can pretty much say the Urus is a proper Lambo.
But the Urus is an SUV, so it should tackle the rough stuff quite well. The Lamborghini Urus is equipped with a Torsen center self-locking differential that can send 70-percent of torque to the front wheels, or up to 87-percent in the rear. It even comes with active torque vectoring, rear wheel steering, and a trio of off-road modes to give the Urus the climbing abilities of a mountain goat.
Interested? Fill up the check for $200,000 (before options) and the 2019 Lamborghini Urus is all yours.
2019 Aston Martin DBS Superleggera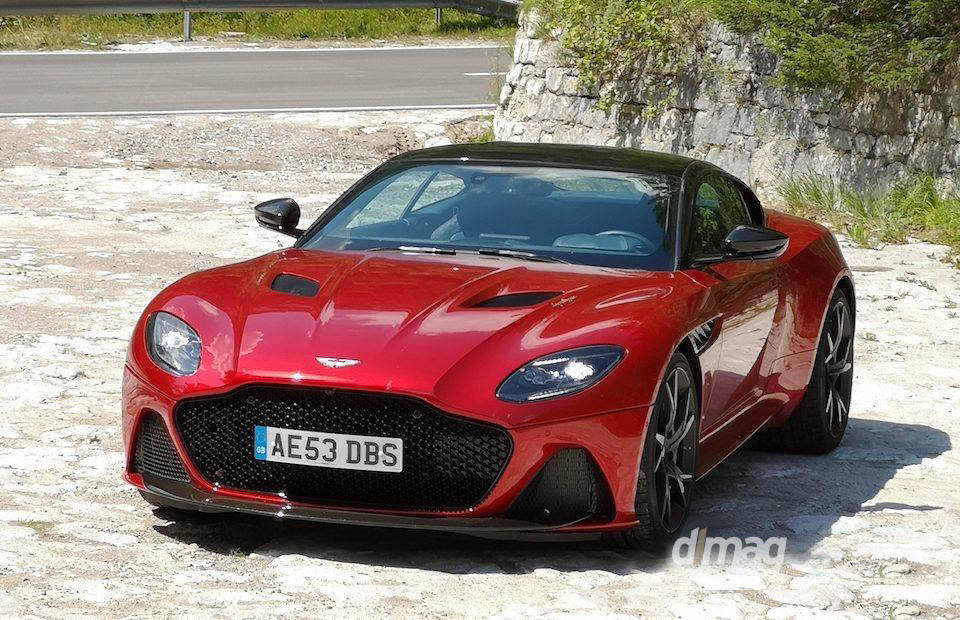 The 2019 Aston Martin DBS Superleggera is a GT supercar. It packs 115 more horsepower than the DBS from a 5.2-liter twin-turbocharged V12 motor. This all translates to a total output of 715-horsepower and 664 pound-feet of torque. And since the new Aston DBS Superleggera is still a grand tourer at heart, the peak torque is delivered from 1,800 to 5,500 rpm.
"The Aston Martin DBS Superleggera is lighter and faster than any other Aston GT car," explains Vincent Nguyen. "It delivers 0 to 60 mph in just 3.4 seconds and hit a top speed of 211 mph, which is the same top speed in the Ferrari 812. This is interesting given the Italian has a more powerful 789-horsepower V12 motor," adds Nguyen.
The Aston Martin DBS Superleggera is a hardcore driving machine, no doubt. You can bring this car to a track and have hours of fun burning the rear tires into submission. But what really impresses is the way it behaves on an actual road. "I had my doubts that it could deliver both the sort of long-distance cruising comfort a true GT car excels at while also delivering a blistering improvement on the DB11, but Aston Martin has done the job," Nguyen adds.
"Affairs of the heart aren't always logical, but I'm pretty confident when I say that the 2019 Aston Martin DBS Superleggera will strike fear in the hearts of Ferrari and Bentley owners on the road," concludes Nguyen.
Convinced? The 2019 Aston Martin DBS Superleggera is all yours at $304,995 plus destination.
Audi e-tron GT Concept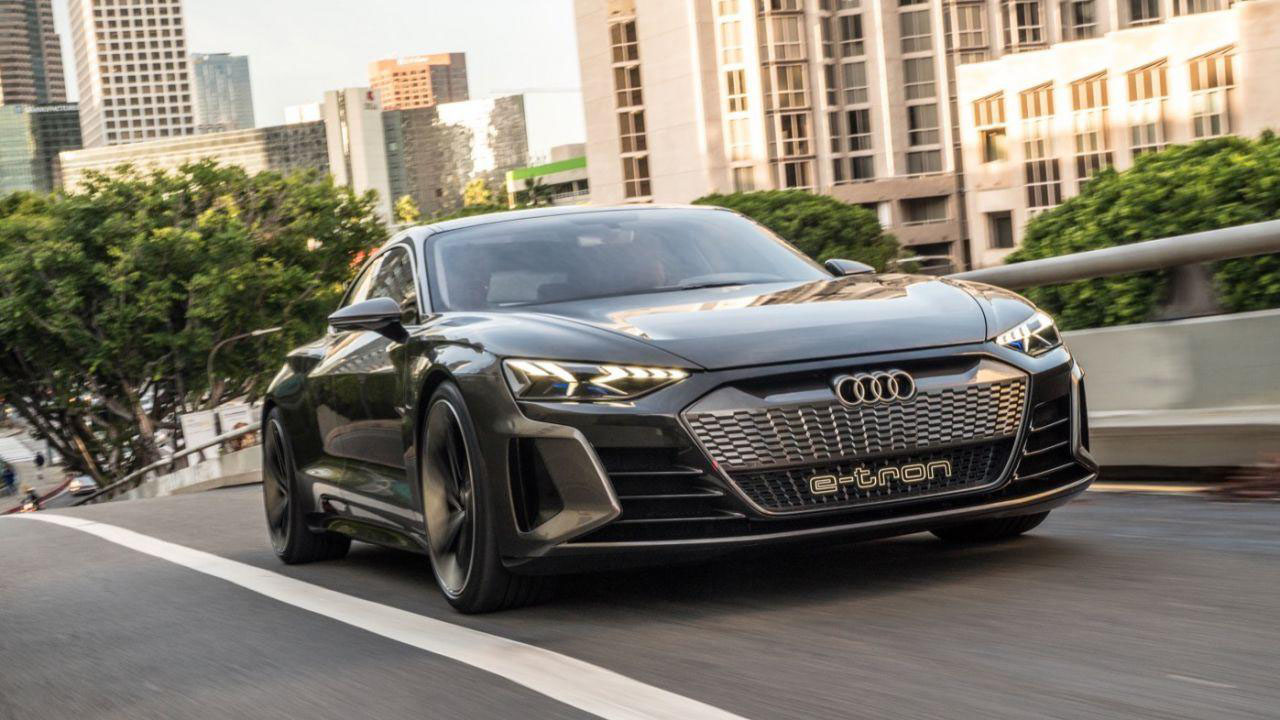 Do you know why many young and middle-aged men are smitten by the ideology of Tony Stark? Easy. It has something to do with the genius-billionaire-playboy-philanthropist thing. Okay, I'm kidding, it's all about the Iron Man suit. But it also has something to do with cars. "When you get the opportunity to drive a concept car, and to be ahead of a superhero like Tony Stark, you don't say no," says Vincent Nguyen.
Vincent is talking about the Audi e-tron GT Concept. It's an Audi concept car that shows the promise of a sporty, luxurious, roomy, and zero-emissions grand tourer. And it's also a looker. "I'd say it's one of the most gorgeous 4-door GT cruisers I've ever laid eyes on, simply oozing the aura of a proper sports car," said Nguyen.
The Audi e-tron GT makes good use of two separate electric motors and an electric Quattro drivetrain. Power is rated at 590 horses while the 0 to 60 mph time is 3.5-seconds. It is smacking head-on into Tesla Model S territory with the brute and machismo of an R8 supercar. "Driving the Audi e-tron GT Concept made it clear it isn't only seriously threatening Tesla, but putting gasoline-powered vehicles on life support. Welcome to the future!" concludes Nguyen.
As a side note, the Audi e-tron GT is still in concept form, so you can't buy it yet. However, the concept is almost 99-percent ready for production with deliveries expected in 2020. But unlike the other exotic vehicles in this list, the Audi e-tron GT is expected to start at $75,000 to $82,000.
2019 Bentley Continental GT Convertible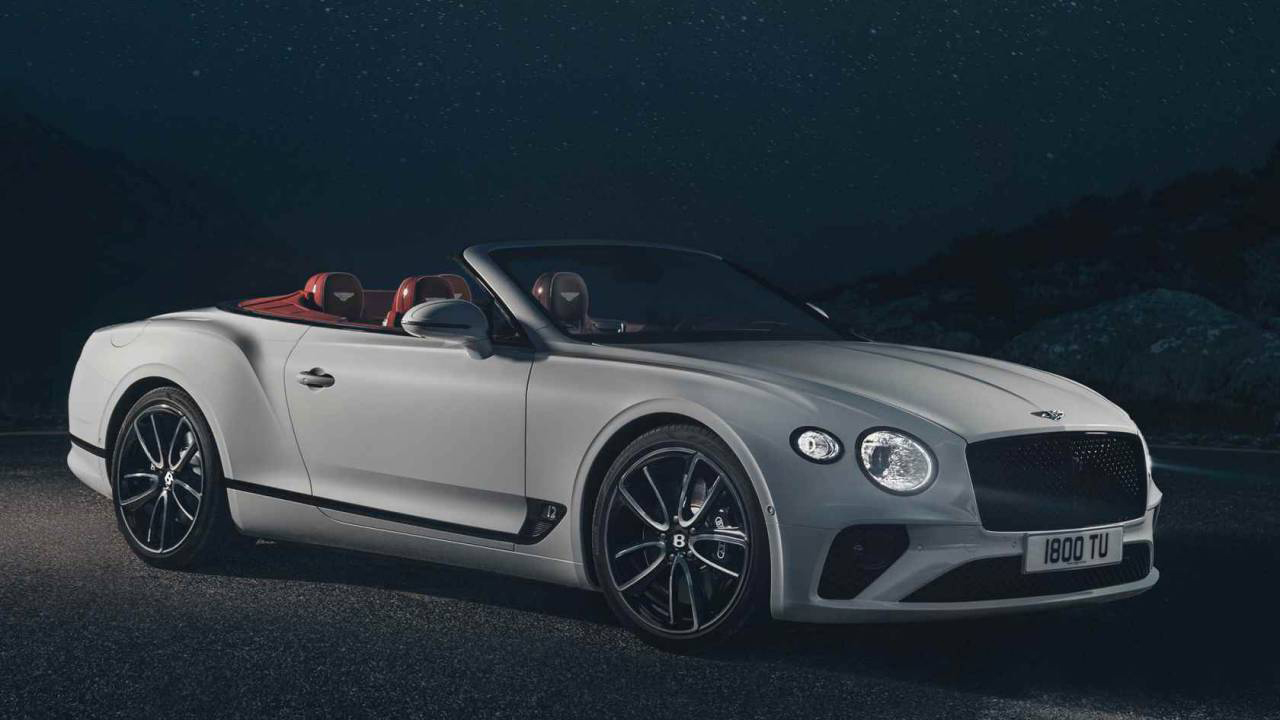 Do you want a fast, expensive, and luxurious convertible? You can do worse than the drop-top version of the 2019 Bentley Continental GT. There's an immediate sense of plushness the second you sit inside the Continental GT's cabin. "Honestly, it didn't feel like I was inside a car, but more like a million-dollar yacht," explains Nguyen. "Not only do you have a choice of walnut, eucalyptus, American red gum, or genuine Hawaiian Koa wood, but there's also a dual veneer design with luxurious chrome stripping."
But luxury is only a part of the Bentley experience. There's a 6.0-liter W12 motor lurking under the long and sculpted hood of the new Continental GT Convertible. It packs a whopping 626 horsepower and 664 pound-feet of torque, which is enough to propel the 5,322-pound GT from 0 to 60 mph in 3.7-seconds. It tops out at 207 mph, which is not bad for a large convertible.
And even though the Bentley Continental GT Convertible is begging to be driven hard, you can do so without the harshness or nervous feeling you get with lesser-endowed vehicles. "There's no denying this car feels happiest when going fast, and it can do so all day with the roof up or down," Nguyen adds. "The Continental GT feels as solid as a rock, and you will run out of straight lines before satiating the Conti's appetite for speed."
All this power, luxury, and prestige come at a price. The 2019 Bentley Continental GT Convertible starts at $236,000 and change. But you also get an industry-first rotating center console and a fabric roof that raises and lowers in 19 seconds.