BMW has added two new members to the 8-Series family by introducing the M8 Gran Coupe and M8 Gran Coupe Competition model. Both cars are bigger and longer than BMW's excellent M8 Coupe, and both are equipped with a V8 motor producing no less than 600 horsepower.
Things were simpler back then. If you wanted a fast Bimmer, you can't go wrong with an M3. But if you want a fast luxury saloon, the M5 is the ultimate choice. Now, you can still get an M3 and M5, but BMW's M portfolio is growing by the minute with the M2 and M4. The latest to arrive this year is the in-your-face M8 (available in both coupe and convertible body styles) and the wonderful 8-Series Gran Coupe.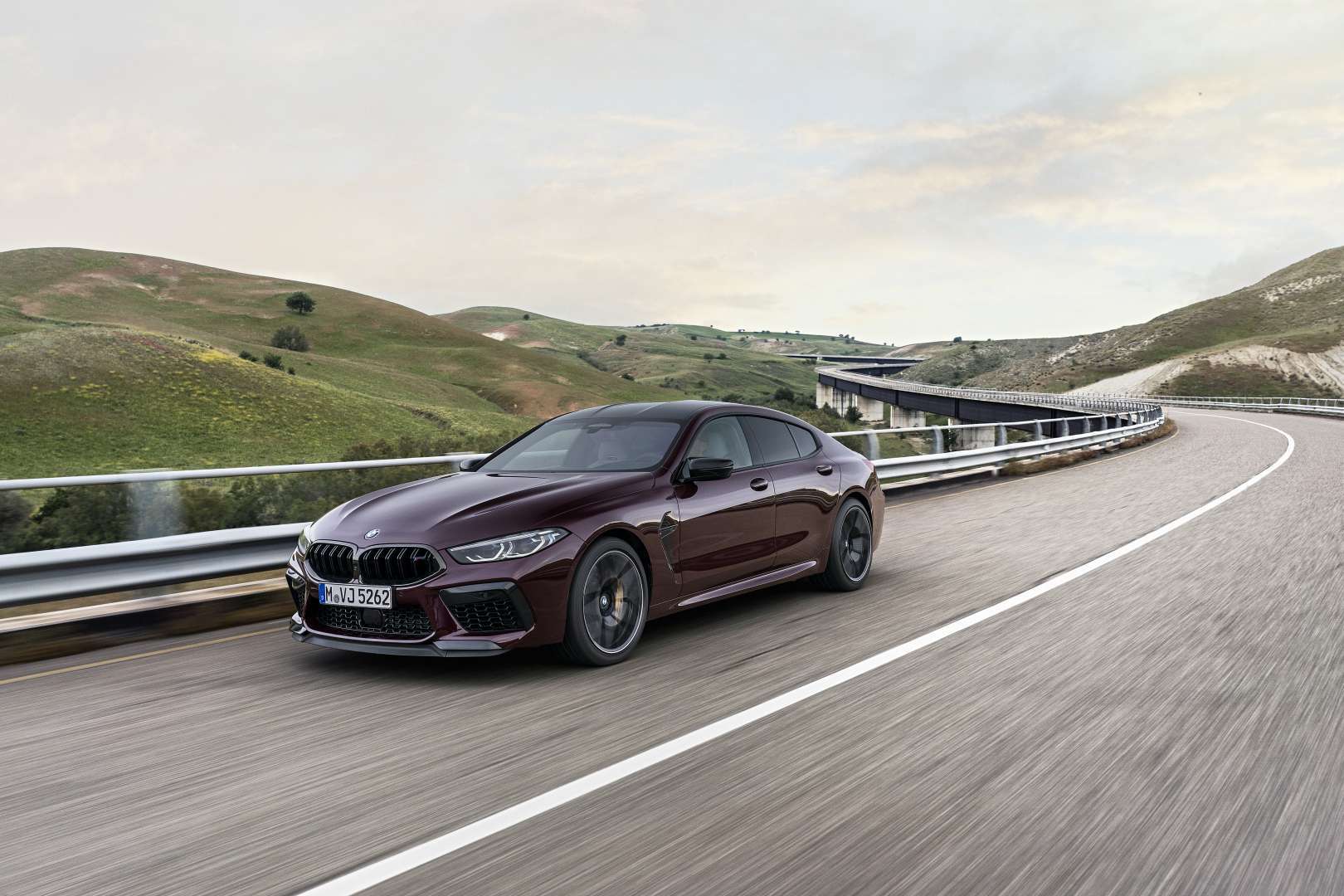 And to tell you frankly, we weren't surprised when BMW recently announced the arrival of the M8 Gran Coupe version with four proper doors. But the icing on the cake is the new M8 Gran Coupe Competition, which is a family saloon you can enjoy on a proper racetrack.
The BMW M8 is great, but the interior volume is miserly given the vehicle's size
This is no hardship given the M8 is meant to be a grand touring machine. However, one can't help but wonder how good it could've been if it came with four doors and enough room for friends and family. Enter the 8-Series Gran Coupe, which we previously declared as a more practical GT car.
Somehow, we knew BMW wasn't done in expanding the 8-Series family. Of course, the next best thing is to come up with an M version of the 8-Series Gran Coupe, and BMW happily obliges with the new M8 Gran Coupe. Further sweetening the deal is the availability of a Competition model with a more powerful V8 motor.
The new M8 Gran Coupe offers enough room for five
The M5 is also a five-seat sport-luxury car, but it doesn't have the flowing bodywork of the 8-Series Gran Coupe. BMW said the Gran Coupe version of the M8 is 9.1-inches longer, 2.3-inches taller, and 1.4-inches wider than a regular M8. It also has a 7.9-inch longer wheelbase to give it the presence it deserves as you pull over in front of an expensive restaurant.
Inside, the new 8-Series Gran Coupe offers enough wiggle room. According to BMW, rear passengers have 7.7-inches more shoulder room and 7.1-inches more legroom. In addition, rear headroom improves by 3.5-inches so taller passengers can enjoy long rides without bumping their heads on the ceiling.
Despite the bigger body and roomier interior, the M8 Gran Coupe is only 185-pounds heavier than a regular M8.
It inherits the turbocharged V8 motor from the M8 Coupe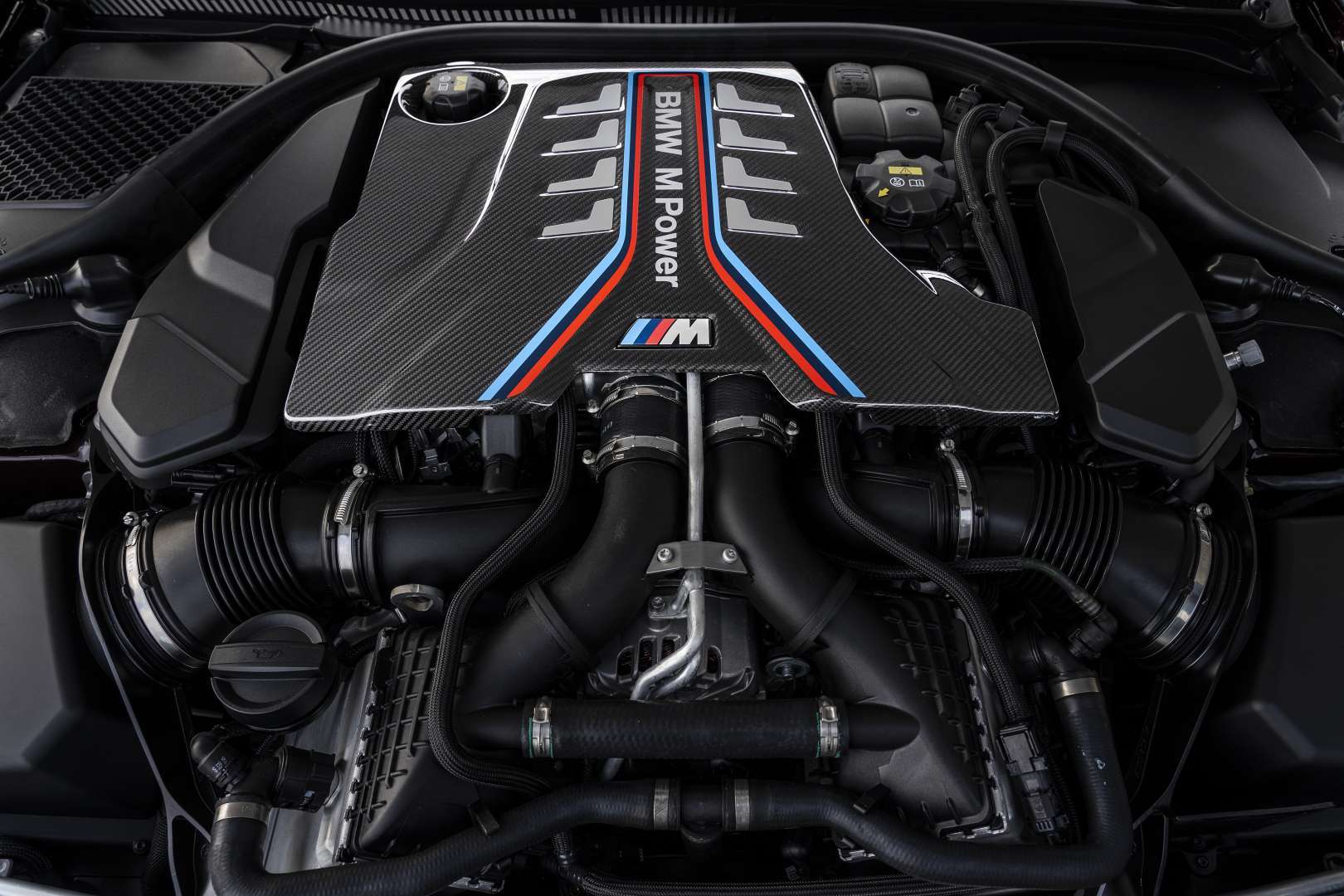 In truth, the M8 Coupe inherited that motor from the new M5, which is now passed over to the M8 Gran Coupe. We're talking about a 4.4-liter twin-turbocharged V8 mill churning out 600-horsepower and 553 pound-feet of torque, the latter which arrives from 1,800 to 5,600 rpm. This motor can rev to a spine-tingling 7,200 rpm and features direct injection, cross-bank exhaust manifolds, and an upgraded cooling and oil supply.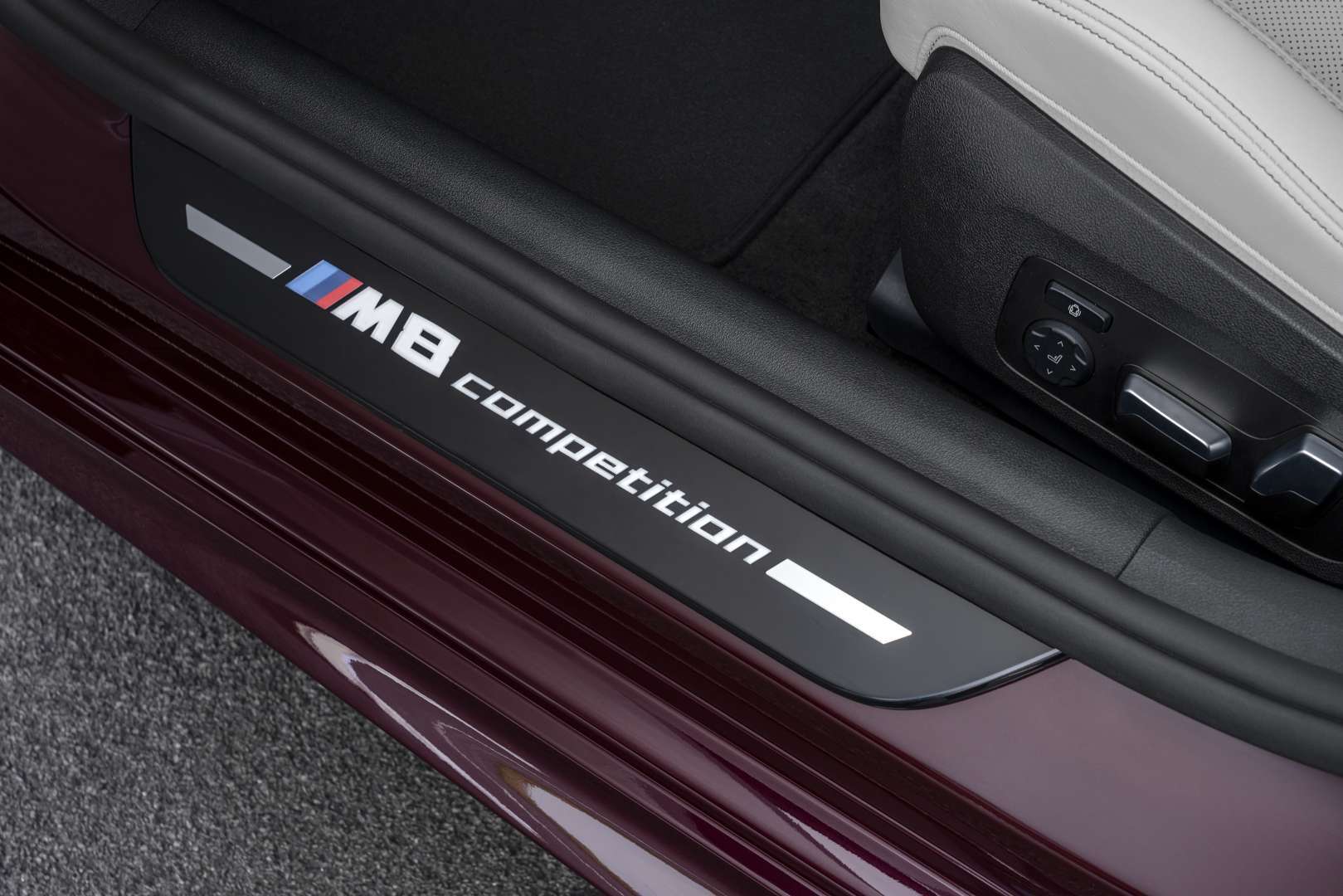 But if you want the most extreme M8 Gran Coupe, the Competition model is the right choice. It has a more powerful twin-turbo V8 producing 617-horsepower. Competition models also receive an M Sport exhaust with a pair of twin tailpipes and an M Sound Control button. The latter is accessed via a button in the center console and allows the driver to alter the exhaust note.
It also gets AWD and an eight-speed gearbox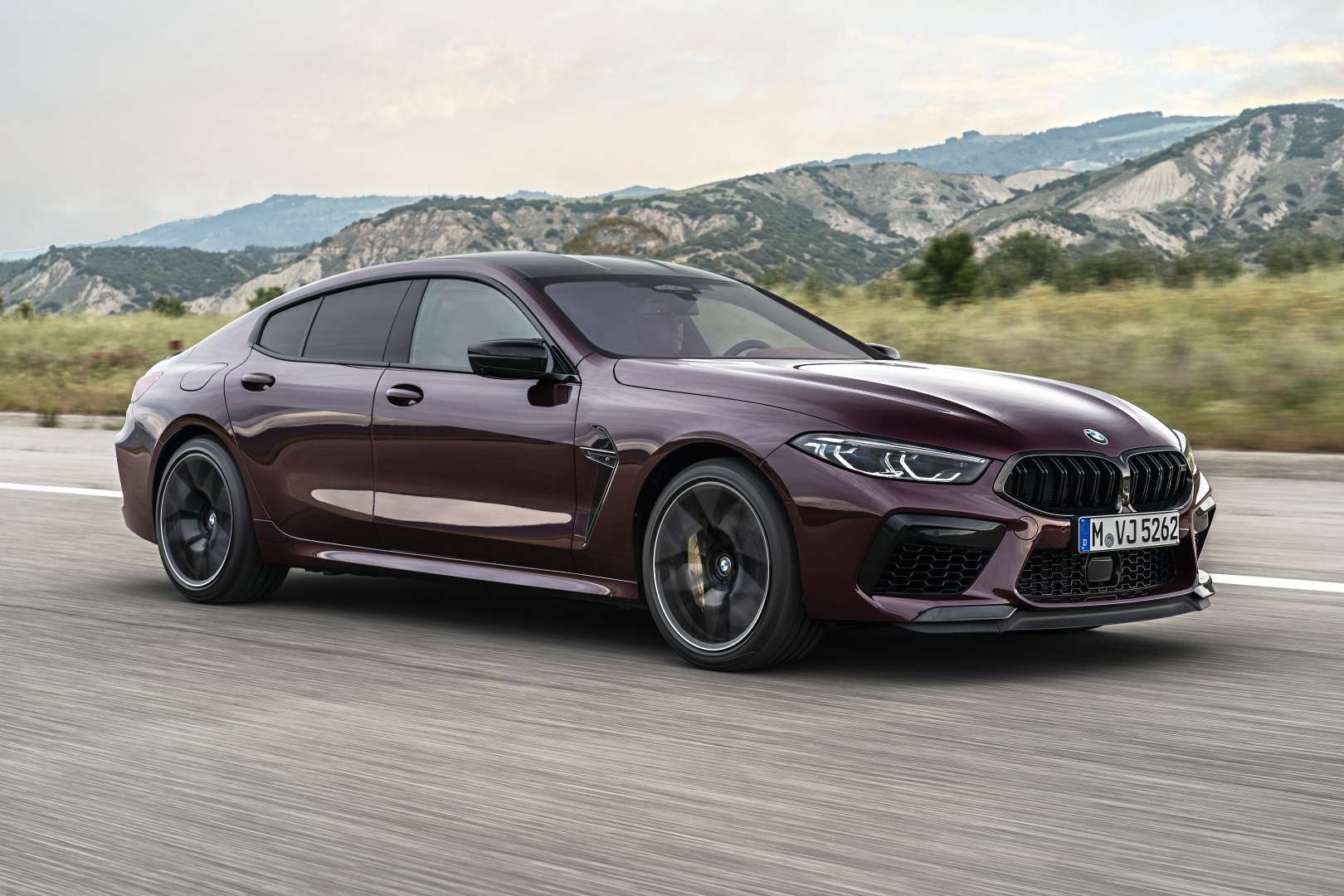 Reigning in all that power is BMW's M xDrive AWD system and M Steptronic eight-speed transmission. The former utilizes an electronically-controlled multi-plate clutch and active locking differential to distribute power between the front and rear wheels. In actuality, it's a rear-biased system that only sends power to the front wheels when slippage occurs.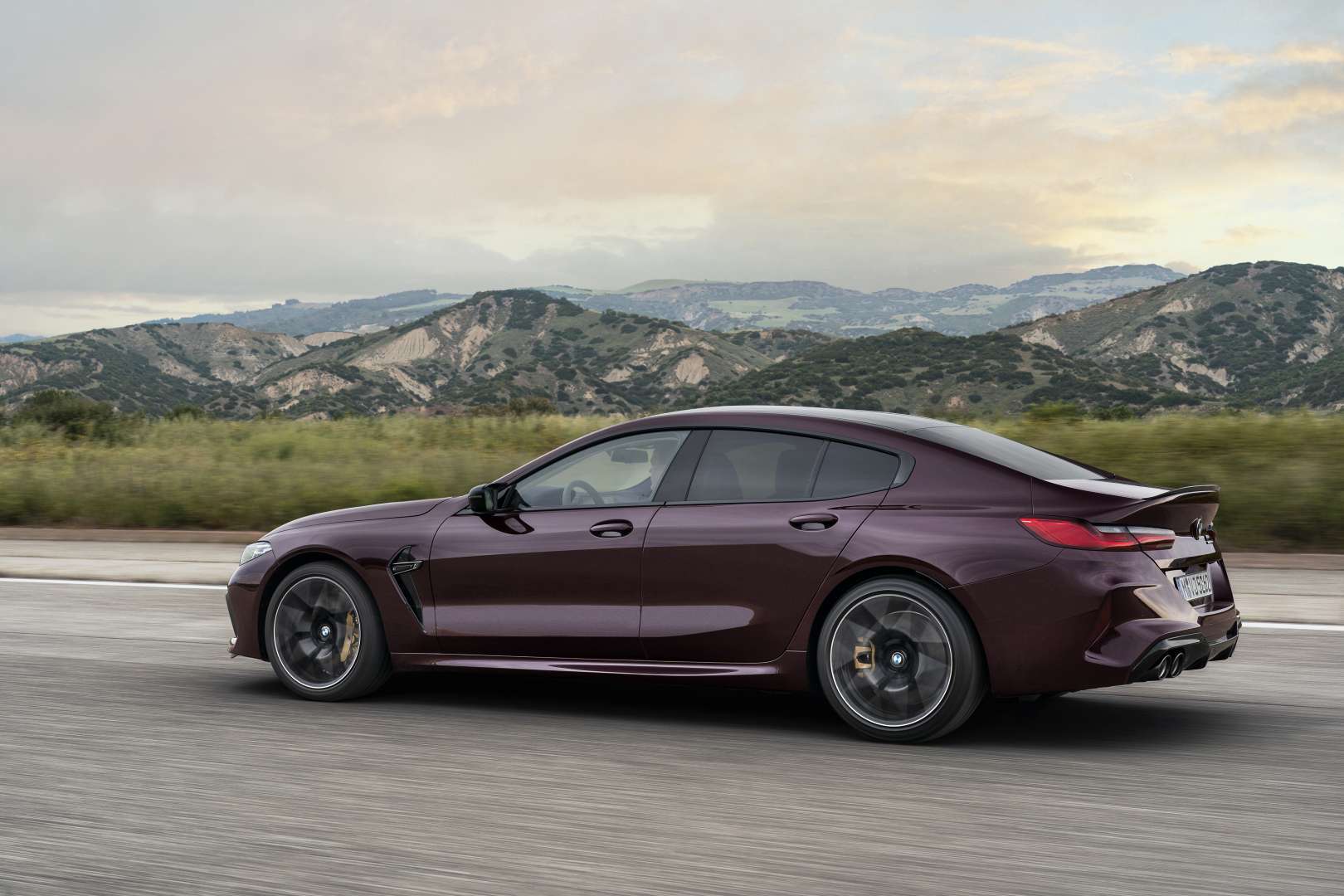 On the other hand, the eight-speed gearbox is controlled via a new gear lever mounted in the center console. If you're feeling like a racing driver, you can also change gears using the M shift paddles on the steering wheel. The gearbox also utilizes intelligent networking via the navigation system to adjust the shift parameters in real-time.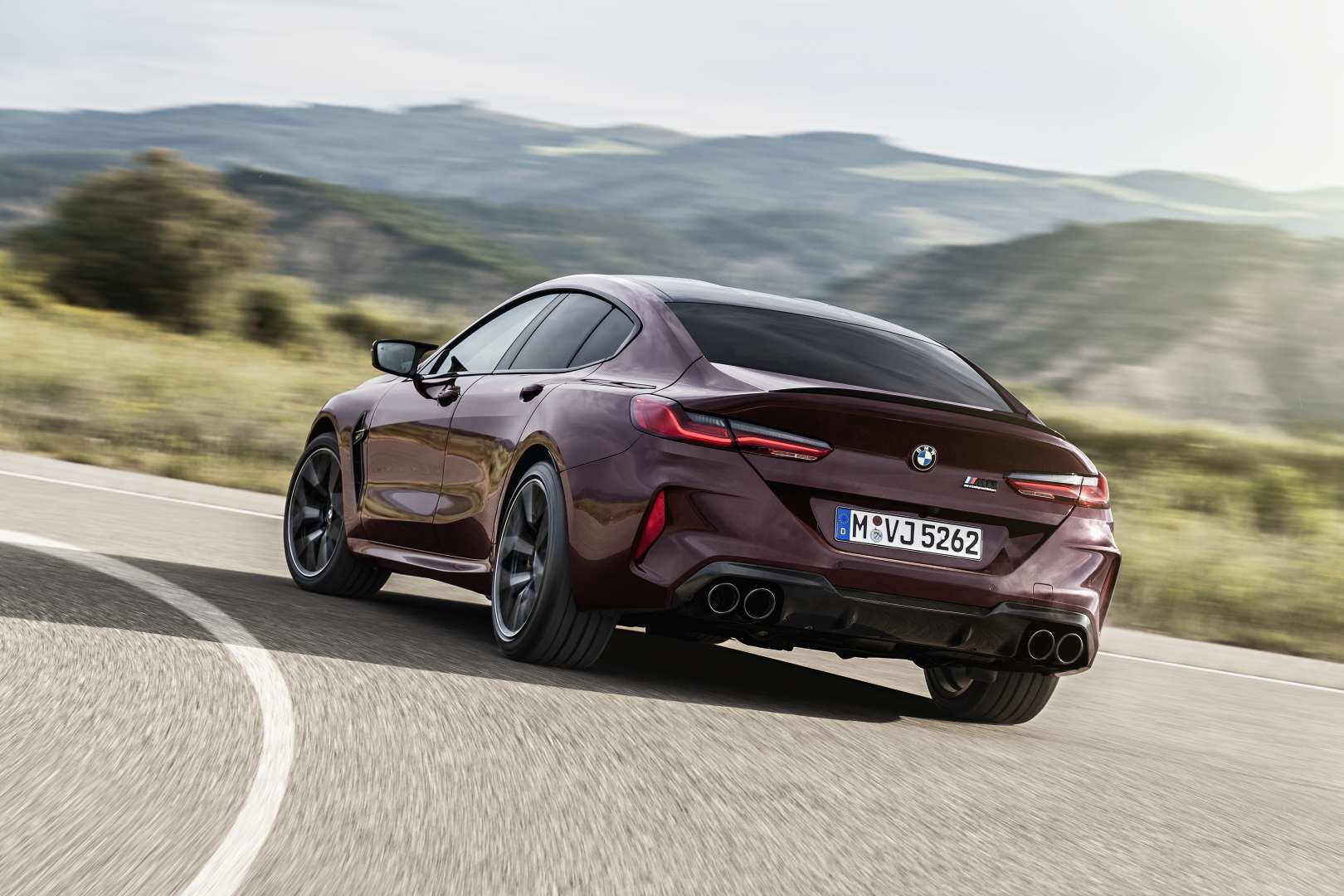 In addition, the new M8 Gran Coupe is equipped with standard adaptive suspension while the M8 Gran Coupe Competition comes with firmer suspension tuning. Both vehicles also have speed-sensitive power steering with a variable steering ratio.
Because of this, the M8 Gran Coupe is silly fast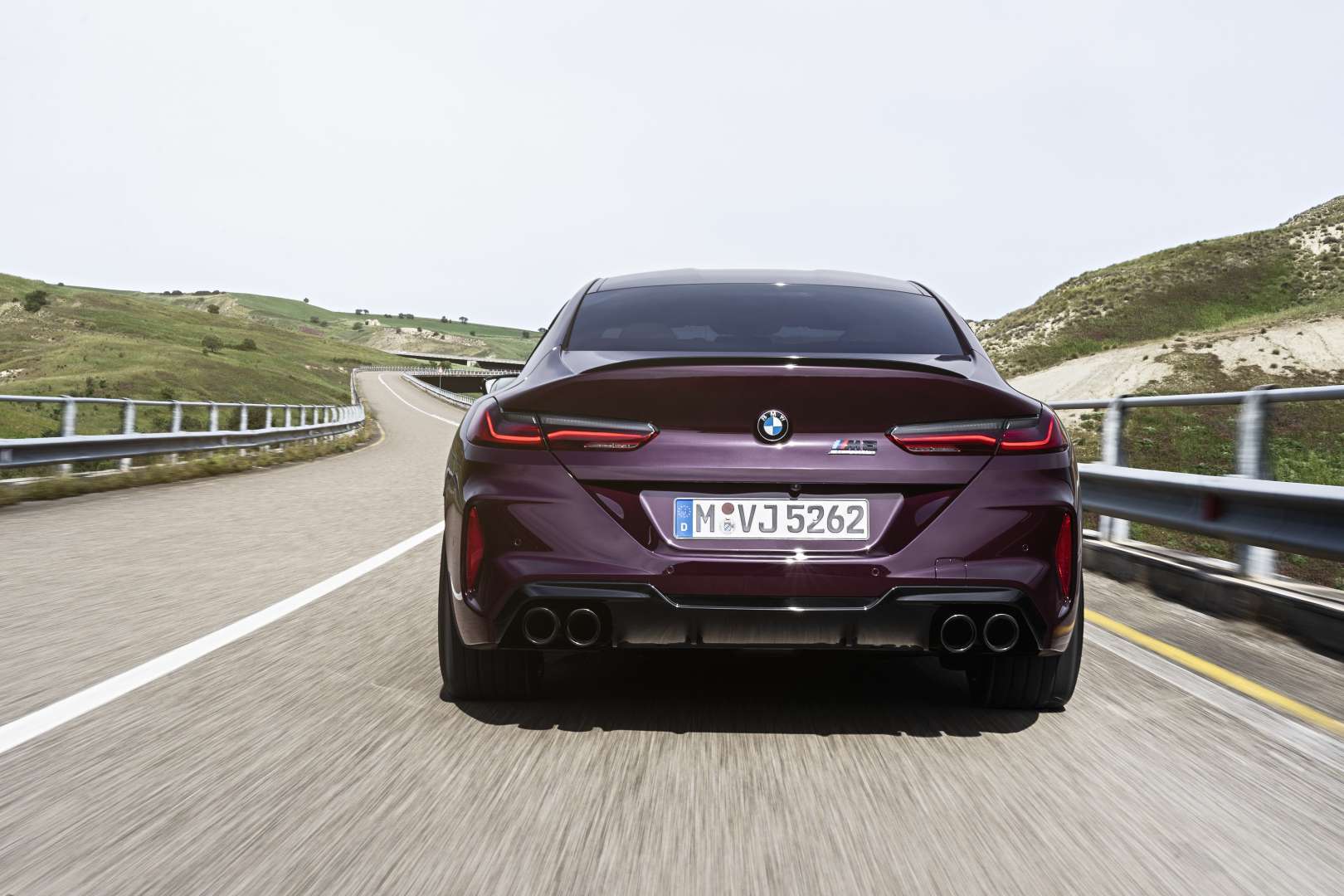 We're still talking about an M version here, and speed is always part of the equation. BMW said the M8 Gran Coupe accelerates from 0 to 60 mph in 3.1-seconds while the M8 Gran Coupe Competition finishes the deed in three seconds flat.
Both vehicles have an electronically-limited top speed of 155 mph. Selecting the optional M Driver's Package increases the top speed to 190 mph, and you also get an invitation to M School driver training at one of the two BME Performance Center driving schools in California and South Carolina.
As expected, a luxurious interior is standard as well
The M8 Gran Coupe may be a fast car, but it has the ability to cradle all five occupants in the utmost luxury. Standard equipment includes 3D-quilted M sports seats in Merino leather, a leather-wrapped tiller with M badging and red M1 and M2 buttons, illuminated M badging in the headrests, an extended center console, and standard ambient lighting.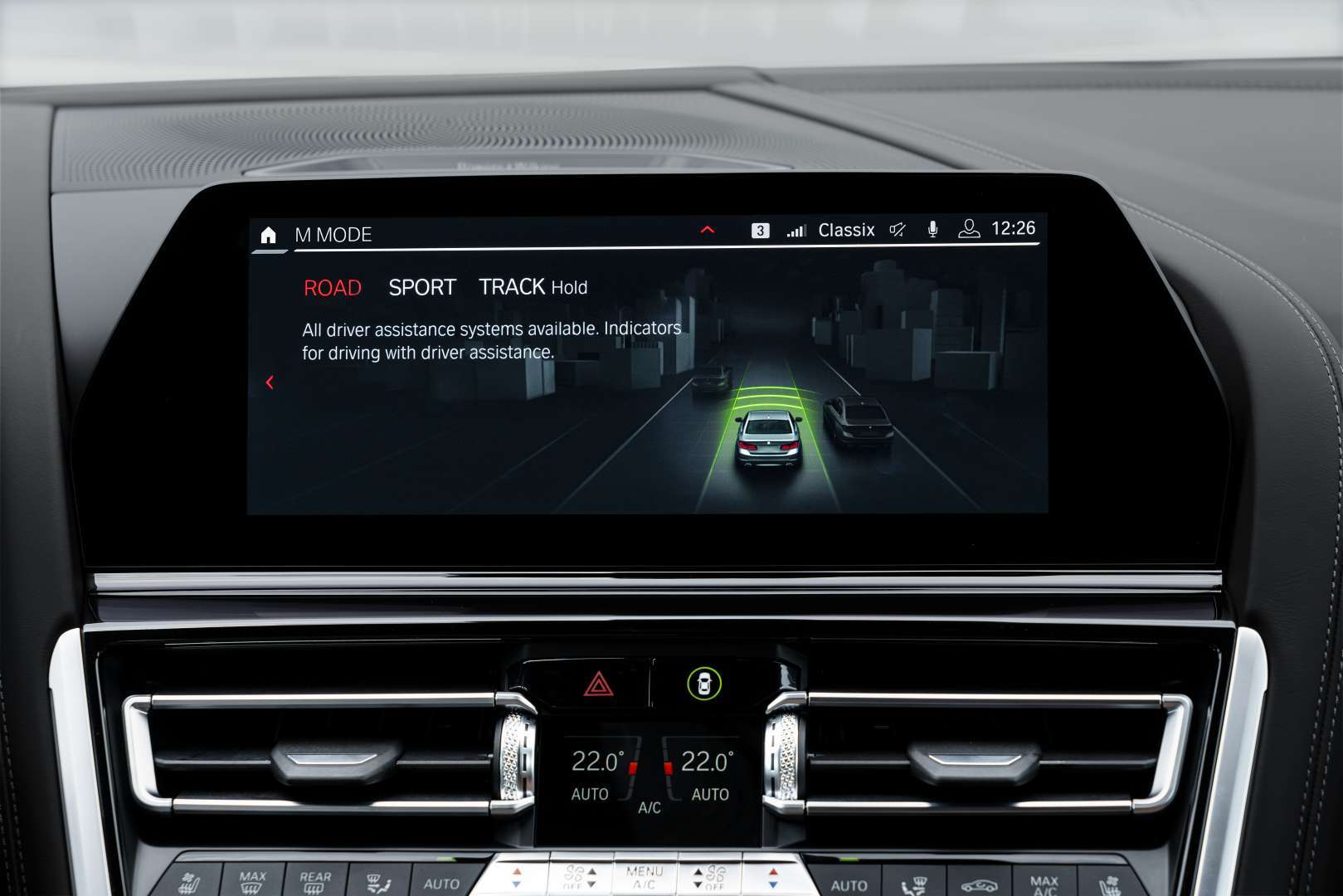 Safety is also at the forefront of all this speed and luxury. The M8 Gran Coupe comes standard with frontal collision warning, city collision mitigation, and an active pre-crash accident detection system. The optional Driver Assistance package adds active blind-spot detection, lane departure warning, active park distance control, and a surround-view camera among other features.
You can also have the First Edition model of the BMW M8 Gran Coupe
The 2020 BMW M8 Gran Coupe First Edition is limited to 50 units for the U.S. market. This limited-edition model is finished in Diamant Green Metallic paint, which is exclusive to the First Edition model. The car also receives gold bronze accents on the kidney grille, door mirrors, and window-surround trim. It also receives exclusive 20-inch gold bronze wheels.
BMW M8 Gran Coupe & M8 Gran Coupe Competition Pricing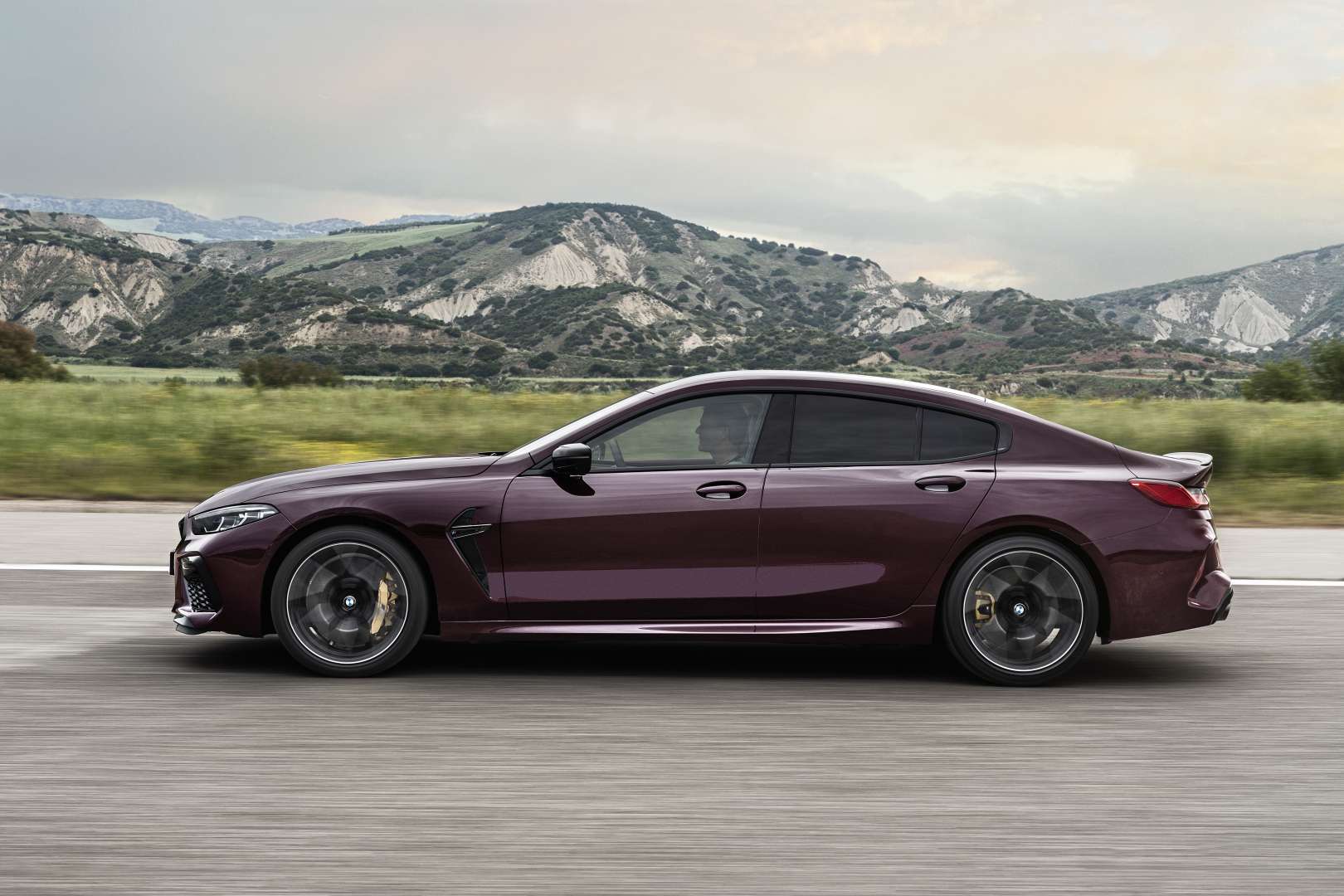 The 2020 BMW M8 Gran Coupe starts at $130,000 while the M8 Gran Coupe Competition starts at $143,000 (plus $995 destination charges). Standard features include the latest generation of iDrive with BMW's Live Cockpit Professional including a 12.3-inch instrument cluster display and a 10.25-inch center display. Also included are 20-inch wheels, high-performance tires, and an electric brake-by-wire system.
If you need an M8 for the family, you can't go wrong with the new BMW M8 Gran Coupe. The first deliveries are expected to arrive by March 2020.
2020 BMW M8 Gran Coupe Image Gallery