It's the end of September and that means Bavaria's 5th season is about to start. 5 seasons, you may think… How's that possible? Quite easy actually… there are the regular Spring, Summer, Autumn, and Winter seasons, but especially in Bavaria, there's a 5th season – Oktoberfest season – and contrary to popular belief, it's not just about the Beer.
You'll see every media outlet, countless bloggers and especially instagrammers post the usual beer-fueled stories about the world's biggest folk-festival in the coming days, but have you noticed it's always the same types of stories? Heavy emphasis on the Beer and drunken shenanigans, and hardly any mention of the actual history behind what makes the biggest folk-festival in the world so special, nor any true insider information.
Not this time. You are hereby cordially invited to put on your best Lederhosen or Dirnd'l, order a Maß, practice your O'bandln skills, and follow me on a special tour of the REAL Oktoberfest.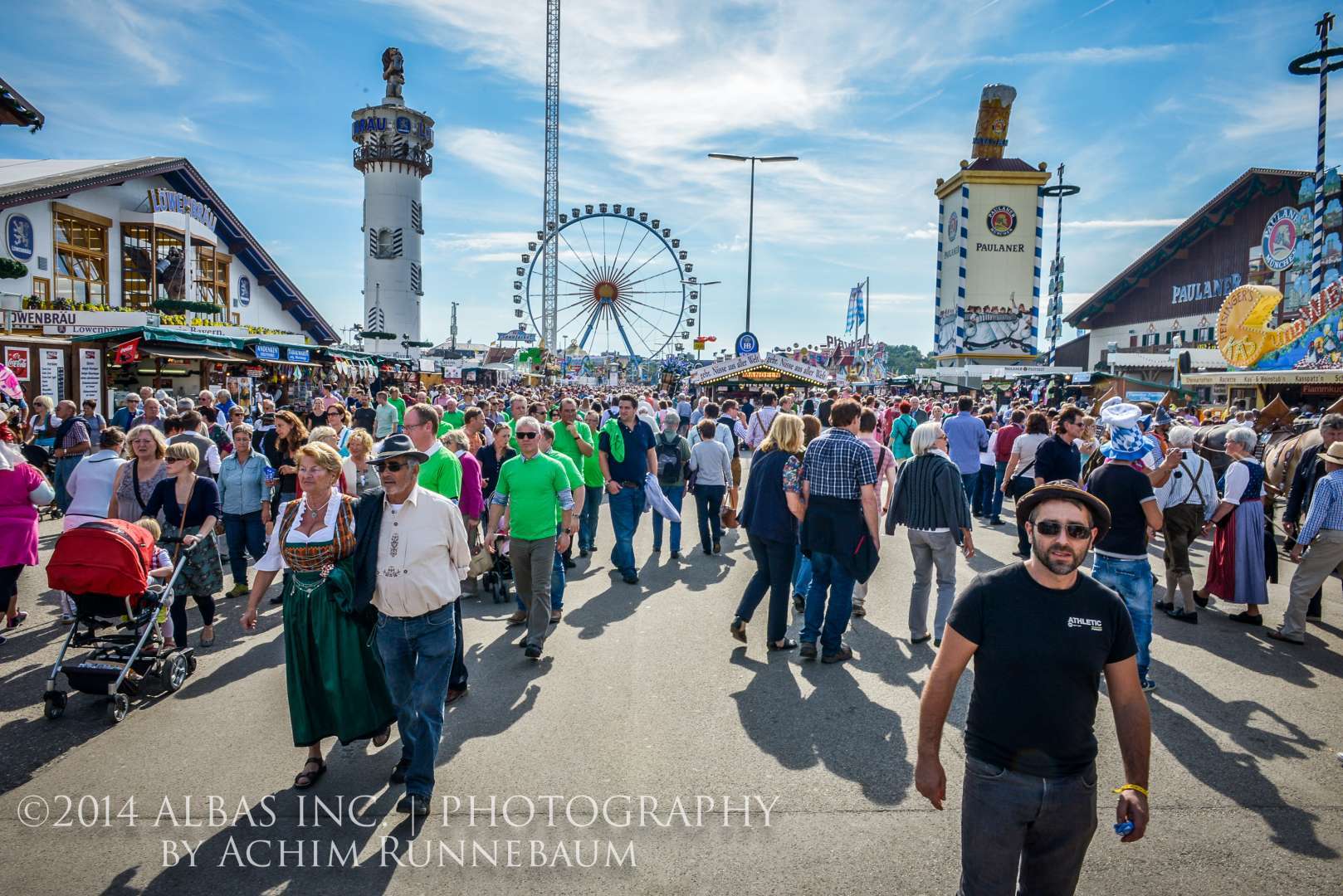 It was originally a Wedding
You've heard the old adage "Let them eat cake". Well, at Prince Ludwig – who later became King Ludwig I – and Princess Therese of Saxony-Hildburghausen's wedding on 12th October, they said: "Let them drink Beer" instead. The citizens of Munich were invited to attend the festivities held on the fields in front of the city gates to celebrate the happy event.
The Royal Brewery released a special brew for the occasion, and everyone was having a cheeky good time. Horse races in the presence of the Royal Family marked the close of the event which was celebrated as a festival for the whole of Bavaria (Bayern). It was an absolute "Gaudi" (fun time), and once is never enough.
So the decision to repeat the horse races in the subsequent year gave rise to the tradition of what eventually became the Oktoberfest we know and love today.
It's older than you and me…combined
The wedding was on said October the 12th IN 1810. Since the wedding and subsequent festival was held on the fields in front of the city gates, the Oktoberfest to this day is called the "Wies'n", after the colloquial name for the fairgrounds, Therese's meadows, (Theresienwiese) to honour the princess.
It was such a smashing success that they decided to hold the horse races again the next year. But of course they had to do something different, so in 1811 an added feature to the horse races was the first agricultural show, designed to boost Bavarian agriculture. The horse races, which were the oldest and – at one time – the most popular event of the festival are unfortunately no longer held today, but the agricultural show is still held every three years during the Oktoberfest, on the southern part of the festival grounds.
What many people don't realize is that in addition to the huge Beer tents, the festival is also the world's largest fair, with amusement rides, roller coasters, food and drink stalls, shows, and all kinds of entertainment for young and old alike.
In the first few decades, however, the choice of amusements was rather sparse. The first carousel and two swings weren't set up until 1818. Big tents were also added much later. At that time, visitors were able to quench their thirst at small beer stands which grew rapidly in number. In 1896 the beer stands were replaced by the first beer tents and halls, set up by enterprising landlords with the backing of the local breweries.
Eventually, the remainder of the festival site was taken up by a fun-fair, as the range of carousels etc. on offer was increasing rapidly. In the 1870s the fairground trade continued to grow and develop in Germany, and the rides became part of the festivities.
Today, the most iconic rides are the Olympic Rings rollercoaster, and the "Riesenrad" (Literally translated: Huge Wheel). If you're feeling particularly Bavarian, the "Teufelsrad" (Devil's Wheel) is a time-honoured "Gaudi" (heartfelt fun) to watch and participate in – if you're brave enough (Basically, it's a spinning platform where people have to try to hold on. Last one sitting wins).
We could fill pages and pages with all the different rides, so instead, we'll let you
Explore by yourself… back to the story….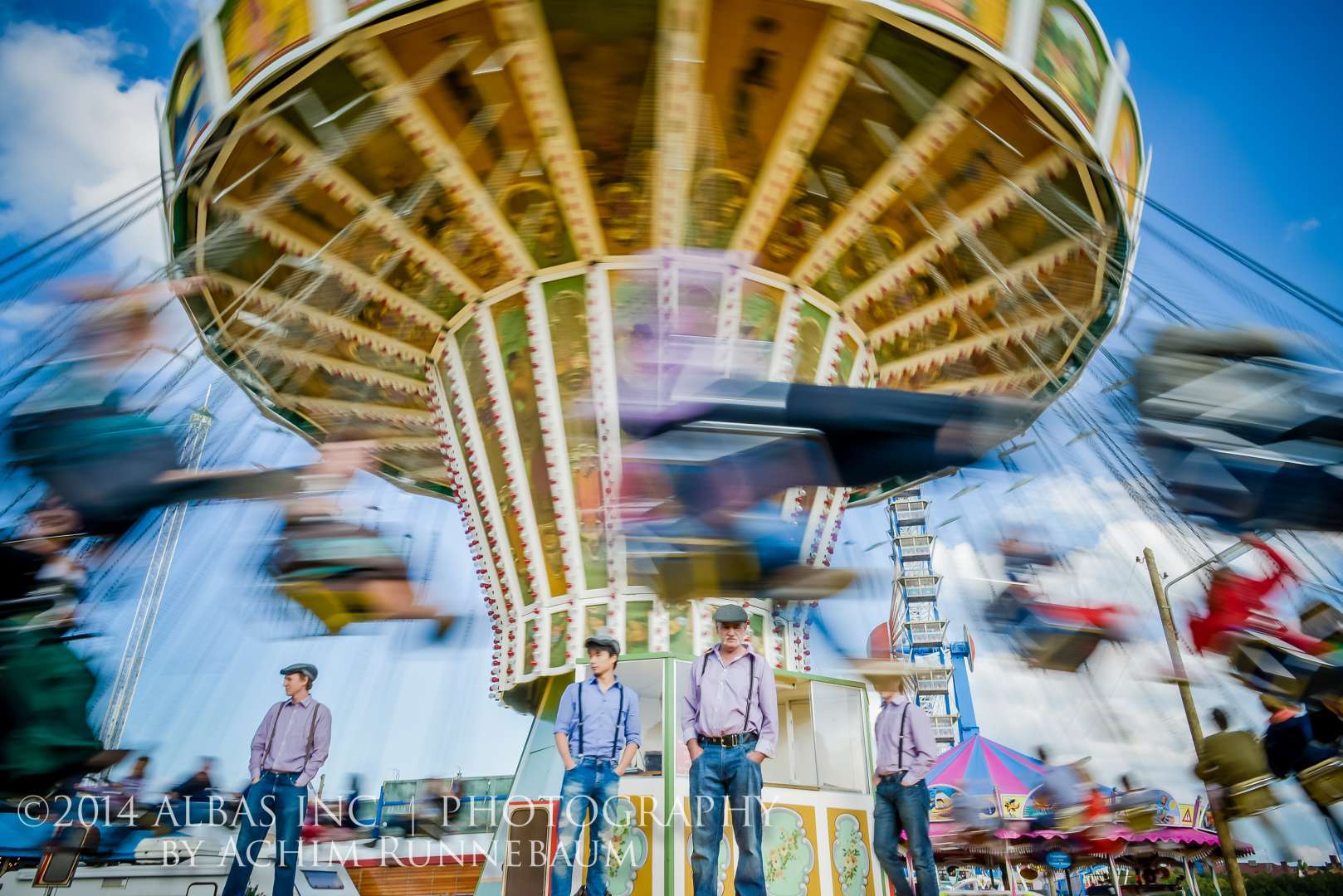 Eventually, the Oktoberfest became an important part of Bavarian culture, and currently one of the most recognized "exports" out of Bavaria. Other cities across the world now also hold Oktoberfest celebrations which are modeled (some more so than others) after the original Munich event.
Some can be nice, but no matter what you may think about your country's / city's attempts; often imitated, but never duplicated, there is only one true Oktoberfest.
Of course, one of the biggest draws is the beer, and to this day, only beer that's brewed in the city vicinity of Munich (and specifically for the festival) can be served at the Oktoberfest, thus ensuring it's always fresh, delicious, and seasonal / special. Each tent is by a different brewery – serving their fares exclusively, so there's quite a bit of variety on offer throughout the Wies'n.
What's so special about the Oktoberfest Beer?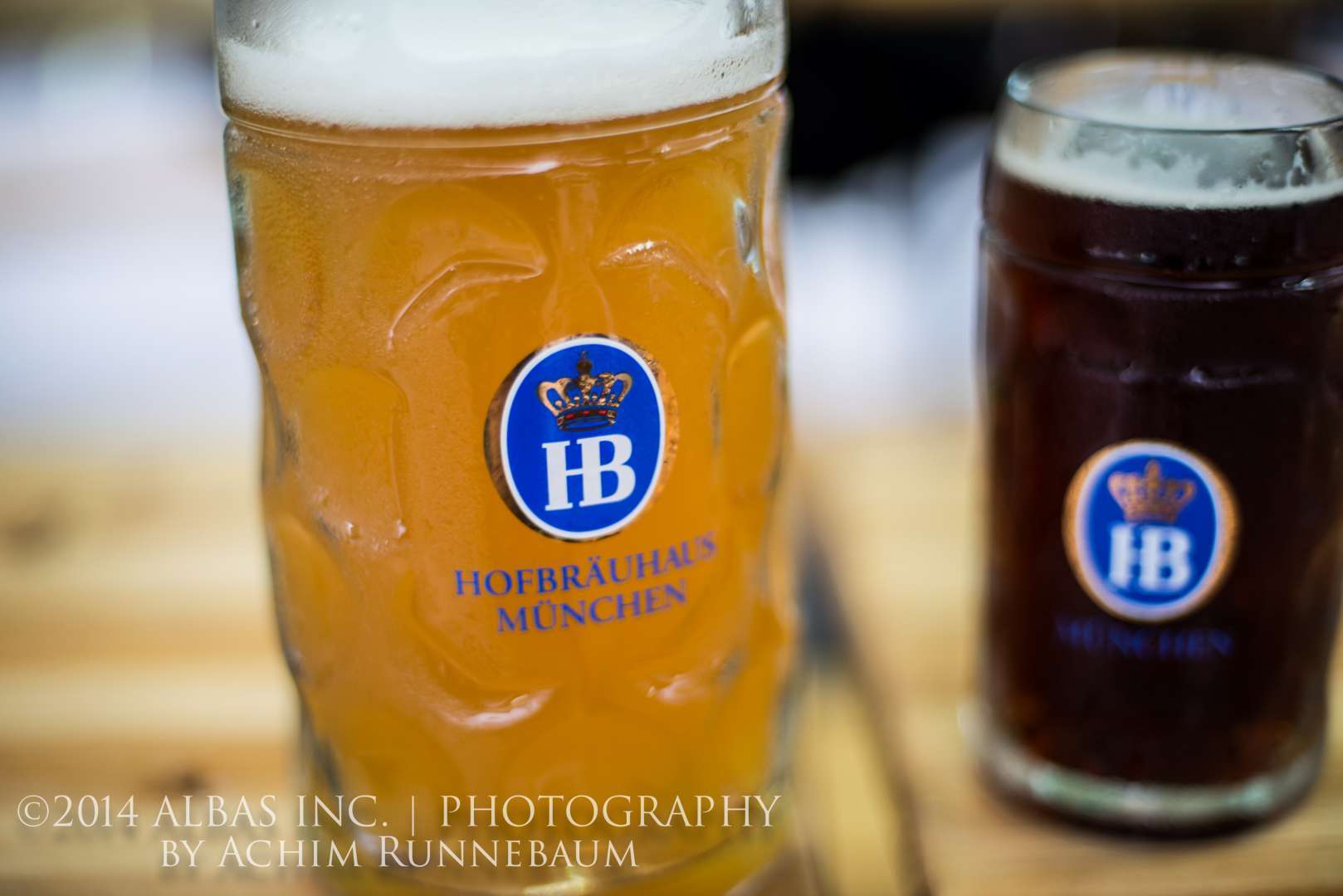 Beer, is not always just beer. You see, in Bayern it's part of the basic food groups like bread and water. Ok, it's no big secret that Germans (usually they mean Bavarians) like to drink Beer.
How do you differentiate yourself in a country serving about 5,000 brands of beer by over 1,300 breweries? You make special Oktoberfest Bier, of course.
You only get fresh, delicious Munich-brewed beer here. Only beer from within the city limits can be served, it is brewed only and specifically for the festival (the brewing process starts in the spring), and has an alcohol content of around 6-7%, so don't underestimate it, or overestimate yourself.
Your liver will hate you the next day one way or another, but just don't overdo it.
Why does it start in September now?
Soooooo many people wonder why it's called the Oktoberfest when it really starts in September now. The actual dates for this year are September 21st to October 6th.
Well, as I mentioned above, it DID originate in October, but from about 1820, the festival was gradually lengthened and moved further into September to take advantage of the longer daylight hours and warmer weather at that time of year.
That's it… no big Bavarian mystery behind that other than the weather. What is a big Bavarian mystery, however, is the right choice of clothing.
What to wear?
Oh, what to wear… the age-old question. Nowadays, if you go to the Oktoberfest, there's only one choice for many tourists and quite a few locals alike – Trachten (traditional clothing), which means "Lederhosen" (short or knee-length leather breeches) and a "Trachtenhemd" (traditional white or checkered shirt) for the guys (Plus a jacket "Janker" if it gets cold outside), and a "Dirndl" (traditional dress) for the ladies.
Don't have your own Trachten? Don't worry, there are hundreds of stores in and around Munich, which happily sell these "traditional" clothes to tourists right before, and during the Oktoberfest season. Usually these "tourist level" Trachten range from about 50-200 dollars. The downside? Well, any self-respecting Bavarian will be able to spot you (the tourist) from 1609 meters away (yes, thats' a mile for you North Americans out there).
You see, Trachten are usually high class, handmade items, which are often kept and get passed down in families, and therefore these Trachten ain't cheap.
If you want to look completely authentic, be prepared to dish out upwards of $600 – 1,000 for a full outfit.
It's kind of a funny story, actually. Back in my misspent youth, not too many people actually wore Trachten to the Oktoberfest. Very few did, actually. Somewhere down the line, the tourists thought (of the people who did wear Trachten): "Hey, that looks kinda fetching", so the next year, they wore some cheap knockoffs. Of course many locals noticed right away, and this being Germany, they probably pointed it out, and so some of the tourists upped their game and started going to the same stores as the locals.
Not to be outdone, however, the locals thought "Ha, I'll show them what real Trachten look like", so they started wearing Trachten more, and so it was a fashionista arms race for a while, leading us to the situation today which has many similarities to a fashion show.
Since everyone is wearing Trachten nowadays, the typical Bavarian feels it's now become almost like a gaudy costume party for tourists and debutants with too much money (akin to Carnival), in turn, they (meaning true Bavarians) started going back to the more chilled, yet still traditional style of Jeans, a Trachtenhemd, and a traditional Jacket.
Don't worry too much about being authentic, however, because as a tourist (whether from overseas or even other parts of Germany), you can't do anything right at the Oktoberfest anyway, hahahahah (Bavarian Humour).
But to help you out, here are a few tips and tricks for having a "sauguade Zeit" (a hell of a time) at Oktoberfest 2019.
Tips from a Bavarian
Which Tents to go into (or try to get into)
This one's easy… if you're an international tourist, go to the Hofbräu tent…..and stay there.
I'm just messing with you. In the oh-so orderly experience that is the Wies'n, that particular tent has become (in-)famous for having the wildest, some would say rowdiest, parties. Because of Hofbräu's international brand recognition (and the fact that it has developed a rep as THE party tent), it attracts a pretty "interesting" crowd (e.g. tourists who are only there to get absolutely wasted, don't dress up in "proper" attire, and are overall supremely obnoxious – think keg party in a fraternity).
We Bavarians love to say this ill-gotten reputation is due to the prevalence of International clientele there, but whatever the reason, this certainly is the most international tent – favored by Americans, Australians, New Zealanders, Italians, etc. – most German non-Bavarians, and especially young people who don't want to remember the next few hours (or days). Jokes aside though, it's a place to let off some steam, see some crazy stuff (most of which couldn't be printed here), and meet some truly interesting people.
In all honesty though, every tent is different in fare, decor, people, music, and atmosphere, so getting to explore different tents is one of THE best things you can do. So I highly recommend stumbling from one tent to another to get the full experience. Be warned though, if you come after 2pm and don't have a reservation, it's going to be extremely difficult getting a seat inside.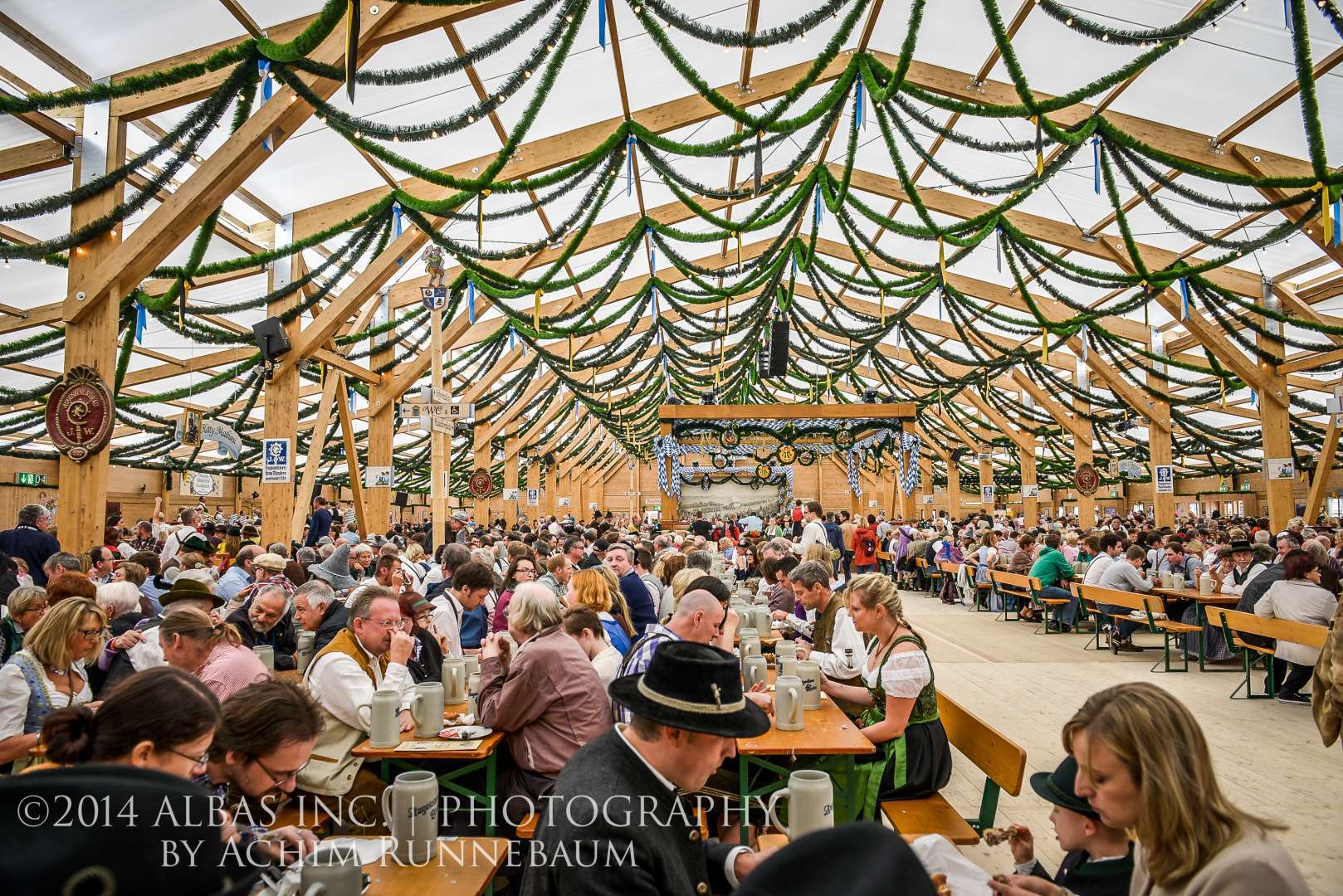 Want to see where the locals go? Here are some of my favorites:
• For the younger crowd and for a crazy good time, go to Hacker Pschorr. Respectfully called "Bavarian Heaven", the blue sky interior, painted with famous landmarks, practically guarantees a great time – every time.
•Schottenhammel – I really like this tent because they've stepped up to the 21st century with their reservation system. It's probably the easiest to make a reservation online (yes, even some of us Bavarians need to make reservations – unless you know the "Wirt" (Manager).
Ochsenbraterei – This tent is the perfect combination of fun ambiance, delicious food and laid-back vibes. Known for their tasty ox specialties, everything I've had on their menu has been really good, but most importantly, the crowd here is a lot more chilled compared to other tents, which makes it a great place to have a good, but not a terribly sloppy time.
Festzelt Tradition – Ok, this is a true insider tip and I hope I won't regret posting it here…. Ah, what am I worried about; y'all can't speak Bayrisch anyway, so they won't let you in unless you can perfectly say "Oachkatzlschwoaf"… This tent is by far the most traditional in both ambiance, food, as well as clientele. Surrounded by locals on all sides, you'll feel both incredibly welcome, and like a stranger in a strange land at the same time.
While frequented more by the older than the younger crowd, some will try to speak English to you in there, but with the thick, heavy Bavarian accent, they might as well speak Bayrisch. After the 2nd Maß it won't matter anyway, and you'll have the time of your life.
Other Tents to Consider
If you're into hunting, and want to see a traditional crossbow competition, go to the Armbrustschützen Festhalle (tent).
For one of the best decorated tents with a local vibe and great beer, the Augustiner Festhalle is your best bet. You'll have a hell of a time getting in though. This is truly the tent for locals as most customers have been coming for years and it can be sold out a year in advance.
If you've had enough meat to last you a lifetime, there's Fischer Vroni. Once you can get past the fishy smell, this tent is a true delight. Serving delicious Fish specialties and with a very local crowd, this is a great place to relax in after all the meat-filled debauchery elsewhere.
If you consider yourself a celebrity or VIP of sorts, you already know about Käfer's Wies'n Schänke. Exclusivity reigns supreme at this cozy tent, which is beloved among (C-list) celebrities and gourmet foodies. As you can imagine, it'll take a small miracle to get a table (and will be impossible in the evenings), but it's a lovely tent with a very different, very upscale vibe amongst the crazy, beer-fueled debauchery all around you.
IF you do get inside though, you've just hit the gustatory jackpot, as the food here is absolutely delectable (just don't look at the prices).
More than beer
Not everyone loves Beer, however, so we also cater to wine-lovers. If you are such a person (just don't tell anyone), sneak your way past the big beer tents right on over to Kuffler's Weinzelt – an oasis of fermented grape juice, with the accompanying classy atmosphere. Various Wines, Champagne on ice, and great food to go with it are all to be found here – and all without breaking the bank.
Many people associate Germany with Yodeling. While the latter is a tradition of the former, Yodeling is less a German and more a Bavarian cultural offering. Not everyone's cup of tea, but to hear true Bavarian Yodeling, follow your ears all the way to Pschorr-Bräurosl, which has its very own, in-house Yodeler. Garnering a reputation as the LGBTQ tent, it's a fun mix of Kitsch with a young, very open- minded crowd.
And finally, one of my favorites for a flirty good time with the opposite sex, is the Cafe Kaiserschmarrn, which is a small, but immediately recognizable tent. Looking like a Gingerbread castle from the outside, this little gem in the heart of Oktoberfest is THE quintessential meeting spot and later in the night, flirt spot at the Oktoberfest. It's also more for people my age group, as the young-uns stay away due to the older crowd (late 30s on up).
The specialty here is, of course, the Kaiserschmarrn – an absolutely scrumptious dessert, not to be missed. Being a place for dessert, every day at 2 pm, a special ceremony takes place at this "Café": To commemorate the wedding of Ludwig von Bayern and Princess Therese von Sachsen-Hildburghausen in 1810, the landlords, Gerhard and Magnus Müller- Rischart cut a multi-tiered wedding cake daily, and distribute the first pieces to the guests for free.
Rules you ought to know
Ok, now that we've got the tents sorted out, let's get down to making you look less of a tourist and more native. There are some very important, unwritten rules of etiquette to follow:
How to grip the beer
The Average Maß weighs in at 2.3kgs, so it's not the lightest drink (in both weight and alcohol content) you've ever had. No problem – just open wide and down the hatch it goes, you may think. While that's certainly an option, there's actually a right and many wrong ways to hold the Maß.
Playing "spot the tourist (henceforth known as a "Saupreiß"), you'll notice right away that many try to lift the heavy mug by gripping the outside of the handles. WRONG!!!! Worse yet, gripping it with two hands. Just… don't.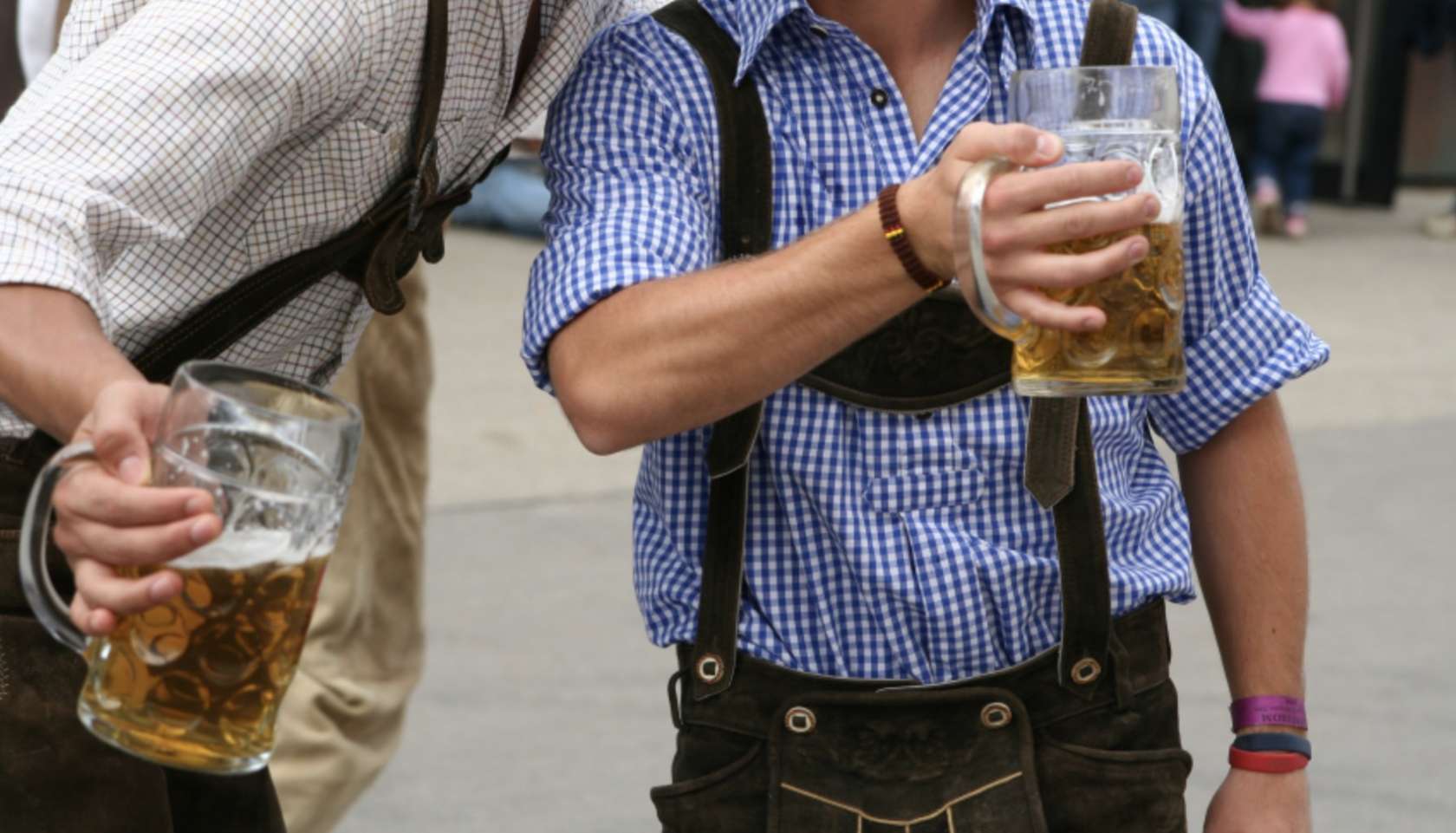 There's only one way to grip it, and that's law. Imagine the mug is your best friend and you want to give him (her) a good handshake as if to say "hello, dear friend…long time no see".
Open your hand and offer the mug a good handshake by putting your hand through the handle so that it grip the glass properly and have the upper part of the handle resting between your thumb and forefinger.
That's the only acceptable and proper way to grip your glass – no room for complaints, discussions, or 2019 style outrage, got it?
How to properly "cheers" (PROST!!)
Ok, basic steps done. Now that you can properly lift the mug, it's time to make some new friends. Best way… "Cheers" with them. Once again, the easiest way to spot a Saupreis… they always try to clink the glasses at the top of the glass. No no no no no. That is a recipe for broken glass, hearty laughter, and the beer ending up on the floor faster than you can say "O'zapft is" (lit: Now the Beer is flowing – said at the opening ceremony).
The Maß (mugs) are designed to break at the top with enough force. The reason for this is that beer, apparently has certain de-evolutionary properties for people who can't handle theirs, and after de-evolving back to cavemen (and women), some feel the need to use the glasses as weapons after a few liters, so to make them safer (easier to shatter), they are literally designed to break from the top.
So instead of having your Maß shatter into a million pieces like your dignity did a few hours ago when you bought the tourist Trachten, take your new best friend (the mug, of course), tilt it back towards yourself about 20 degrees, and clink at the bottom, since it's much sturdier there. That way you can clink your glasses and say "Prost" to your heart's content.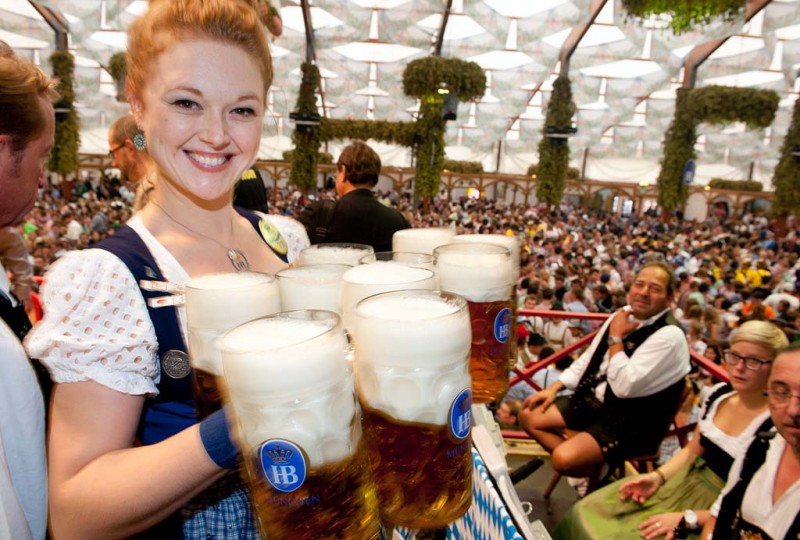 WAIT!!! Not so fast, young brewmeister, There's one more thing to remember (write this down, there'll be a test later).
It is utmost IMPORTANT to look your counterpart in the eye while saying "Prost", as otherwise you'll get 7 years of bad sex. Nobody EVER wants that, so keep your eyes locked on your counterpart's eyes.
Keeping eye contact while "Prost(ing)" with someone is a sign of respect, and when in Rome… or rather… when at the Wies'n, do as the Bavarians do.
What NOT to do
Ok, with the basic etiquette out of the way, let's get down to the faux pas situations so many tourists find themselves in – especially the first-timers.
First of all, please don't try to bribe the bouncers. Trust me on this.. you're not the first and they've definitely seen it all. Believe me, they're not impressed with your paltry 20 Euro note on the best of days, no matter who you think you are. Out there, you're "XYZ", but in here, you're just a Saupreis to them, so there are only three ways to get inside: Either you come at 10am and stand in line like the rest of the tourists, or you make reservations ahead of time if you can, or… you're Bavarian, hahahah.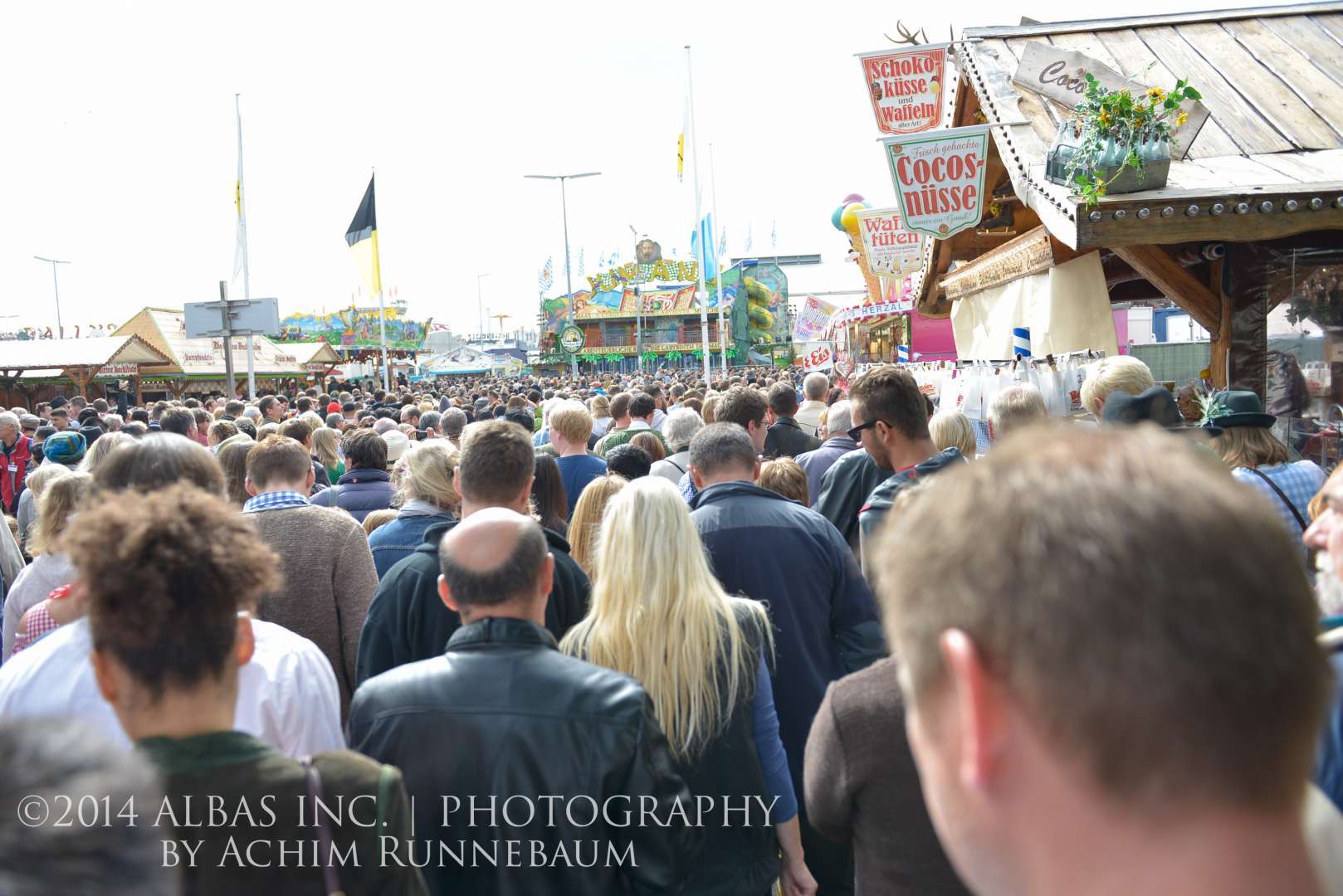 NEVER try to chug the mug – that's only for the Australians, and WILL get you thrown out of the tent by a big, burly, Bavarian bouncer (say that 5 times fast).
DON'T nurse your drinks. The mugs must be renewed in a 30min interval – otherwise you're doing something wrong. For tourists, that 30min. Can be extended to 120min, but that's an exemption only for first-timers and Japanese.
REFRAIN from filling your mug again from your friend's or someone else's mug (even if they can't finish their drinks). 2nd glass beers are a big, social faux pas and you will be ejected from your table if you do so (unless you're in the infamous Löwenbräu tent with all the other tourists).
This should be self-explanatory, but ALWAYS tip your waitress/waiter. (Average is about 10-15%). For obvious reasons, cash is King at the Oktoberfest, so pull out your notes, add the appropriate tip, and say "stimmt so" (lit: that's right like that – meaning you don't want change back) with a nice smile. They'll remember you, come to your table quicker next time, and won't spit in your beer.
The number 1 tip I can give you is: TRY NOT to "break the seal" and hold it as long as humanly possible. Mark my words, once the seal is broken (meaning going to the bathroom), you'll be running constantly, and that's definitely not something you want to do in a tent with up to 8,000 other people who all have to take Nature's call at some point.
Should you find yourself staggering out of the tent towards the end of the night (trust me, you won't be sober if you've made some new friends) DO NOT sit or lie down on the hilly grass area behind the big tents. As cozy and relieving as it may look, that's the "Kotzhügel" (throw up/bile hill). That sticky liquid you feel slowly soaking into your pants from the ground ain't irrigation water, and you definitely don't want to fall asleep here. Instead, look up and stagger towards the tall, spinning wheel ride high up in the sky – Like a guiding star, that'll take you towards the nearest subway.
Eventually, you'll get pushed by the crowds anyway, so once you're in the "subway flow", you're good. All trains go towards the main station – eventually. What you do from there… is up to you, hahah.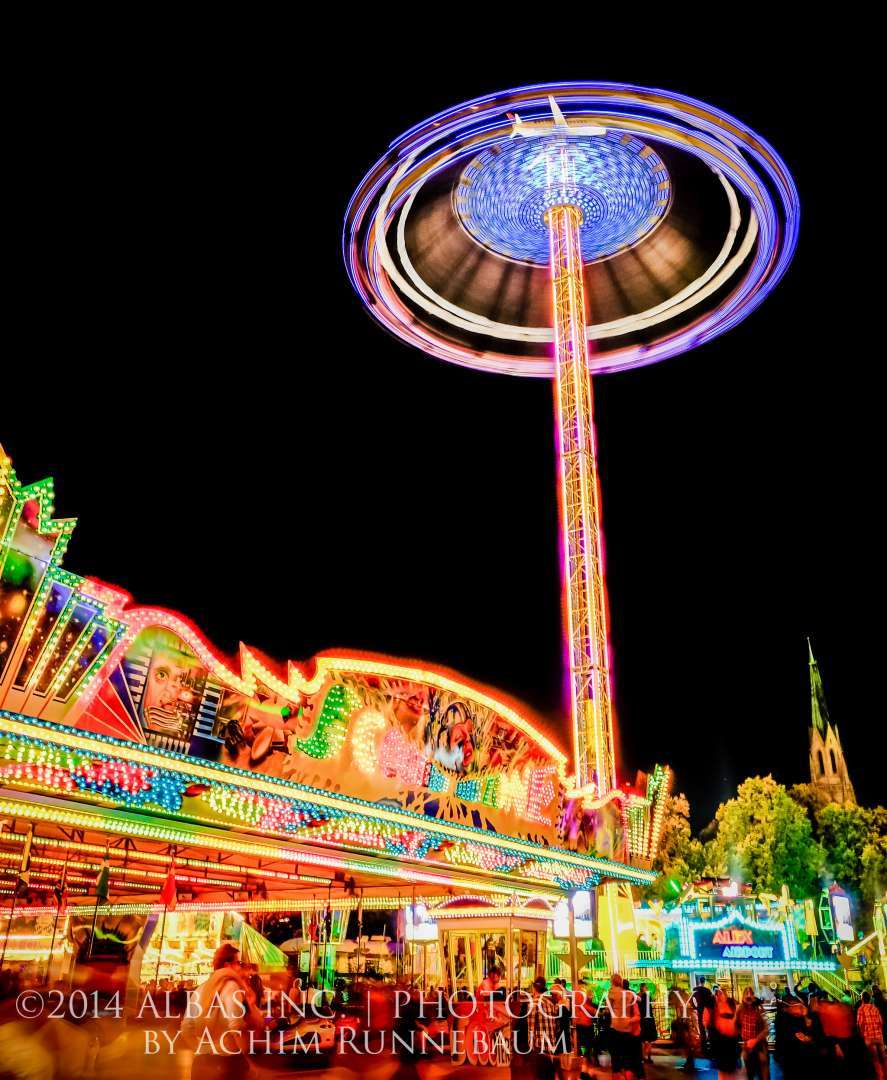 And of course, my final tip: Be respectful towards others – especially the opposite sex. "No" means "NO" – even (or especially) after the 3rd beer. This simple rule goes for men and also for women (y'all thought I wasn't going to pick on you too. I know how uninhibited #youtoo can get in the tents – it ain't just the men – especially in 2019).
Final Take
Well, that's the tip of the iceberg when it comes to the Oktoberfest. There's so much more history, cultural aspects, foods, drinks, etc we could delve into, but we'll save that for next time, folks.
I hope you enjoyed this little trip to the world's biggest folk festival.
Just to wrap up, remember the Wies'n etiquette, and don't forget that no matter what you do – as a tourist you can't do anything right anyway, so don't worry and do what Ludwig and Therese did in 1810 – forget about all the rules, and just have a Sauguade great time!!
Thanks for reading and hope to see you at the Oktoberfest sometime in the future.
Interesting Oktoberfest Tidbits
• In 1813, the festival was cancelled due to the war against Napoleon.
• From 1819 onwards, the citizens of Munich assumed responsibility for the organization, continuing the now annual event.
• Since 1850, the statue of Bavaria has kept a watchful eye over the Oktoberfest, and is now a popular meeting and photo spot.
• In 1854 the Oktoberfest was cancelled due to a cholera epidemic.
• In 1866 the festivities were suspended as Bavaria was fighting with Austria against Prussia.
• In 1873 cholera struck again, and it was cancelled yet again.
• In 1885 electric lighting lit up the tents for the first time
• The "Einzug der Festwirte und Brauereien" (opening parade of Tent Proprietors and Breweries) started in 1887 (resumed after the original in 1810) and continues to this day, thus opening the festivities.
• Since 1892 beer has been served in 1 Liter glass jugs (Maß), and is still the standard size for beers at the festival today. (There are, of course 1/2 Liter glasses for you lightweights and tourists, but 1L is the standard).
• In 1960 the festivities officially became the huge festival it is known as today.
• Since 2008 smoking has been prohibited in all enclosed spaces open to the public (a huge relief).
Various Stats from last year
• At Oktoberfest 2018, 7.5 Million Liters of Beer were served.
• Over 6.3 Million people attended the festival in 2018
• The Oktoberfest area reached a total surface of 0.3 square miles.
• 124 oxen, 48 calves, 59,000 pork knuckles, 60,000 pork sausages and 510,000 grilled chickens were consumed.
• There is a Beer Pipeline attached to a 1000 hectolitre central tank underneath the Hacker Pschorr tent, ensuring visitors get their beer even faster.
• Some Oktoberfest waitresses (and waiters) carry up to 18 beer mugs weighing around 41.4 kilograms at the same time.
• Of course there's an app for that. To orient yourself as a "non-native", there is an app with a "Bavarian – German" dictionary, an interactive map of the festival area and the latest Oktoberfest hits. (Link to app).
• a total of 2,685 items were found in 2018. Mostly keys, clothes and cell phones. However, some bizarre items, such as carry cases for cats, dentures, a leather whip (!!!), a tuba, 2 crutches and a drum set were found as well.
• There are about 15 Big, and various smaller tents at Oktoberfest. EACH large tent can hold between 3,000 to 7,000 people indoors and between 700 to 2,500 outdoors.