I am not a hardcore foodie who talks about flavors bursting in the mouth or being enamored by the textures found in the layers of delicate choux pastry. I'm simple, easy to please and want food without meat, fish or hard-boiled eggs. I only crave great taste. Is that hard to find in Singapore? Nah! Contrary, I had the time of my life eating and drinking simple local delicacies that were all vegetarian and suited my spicy Indian palate.
My food trail took me from the food courts of Maxwell Street to the Fortune Center at good ole Bugis. A little bit of background is due here – my trip to Singapore was for business and I strove to add in the pleasure quotient by trying out various vegetarian cuisines; basically packing in as much as I could.
Thai Express is drool-worthy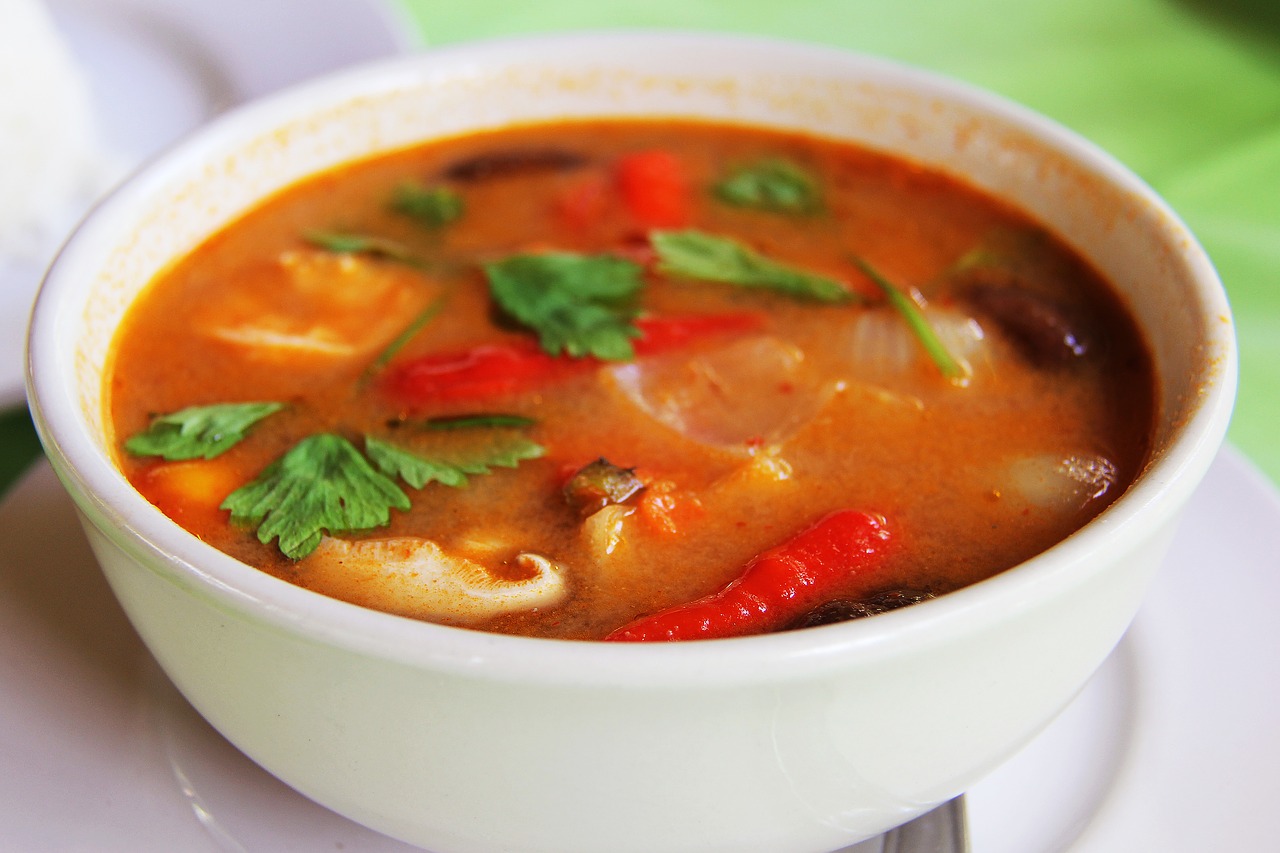 Day one was a hectic meeting at Holland Village and those who have been here know only too well that this area is swamped with quaint cafés and restaurants. My client and I picked the unassuming Thai Express, a chain of Thai food restaurant that can be found in almost every major shopping mall. I settled in for the Tau Hoo Phat Krapow, which is essentially rice with Thai Basil and Tofu, teamed with the Iced Thai Tea. I was pleasantly surprised when my serving lady enquired if I would like my dish without onion and garlic. Apparently staunch vegetarians have been dining here and some of them – for religious reasons – don't consume onions and garlic.
As you can see from the picture above, this dish was fiery and spicy, just as I expected it to be. Point to note here, the tofu was exceptionally tasty. Back home I'm used to tofu that tastes and smells like rubber or stale eggs at best. A brush with the original made me change my opinion. My part of the planet prefers "Paneer" or "Fresh Cottage Cheese" to anything soya. Full points to Thai Express for the selection of vegetarian options in their menu.
Yummy Komala's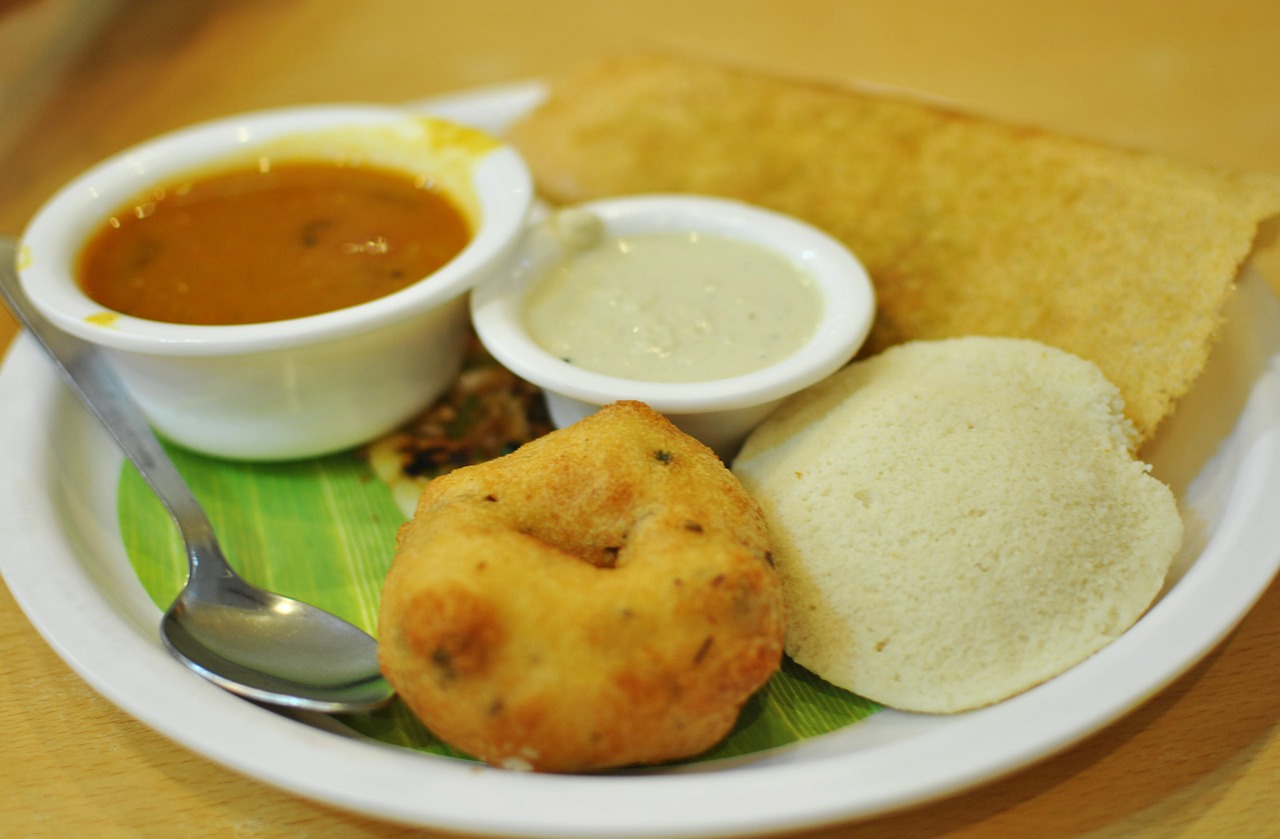 Going back to my roots, my next meal was a simple South Indian vegetarian thali at the Telok Ayer. As tempted as I was to go to the Mecca of South Indian food – Komala's – I decided to go to this humble outlet as it was walking distance from my hotel. A typical thali includes 1 Dal, 1 Rasam, Pappadums, rice and 2 to 3 vegetables. Pickles, salad, yogurt, sweets and buttermilk are a given. Generally priced to be affordable, a thali is wholesome and aimed at giving you a taste of most of what's on the menu. A limited buffet if you must. Demolishing the heap of rice with the tangy rasam, I hardly had any space for the rest of the vegetables on my plate. Perhaps it could be that I was still heavy from my Thai lunch, nevertheless, I felt like I was back home to familiar food and surroundings.
PODI at Raffles City Mall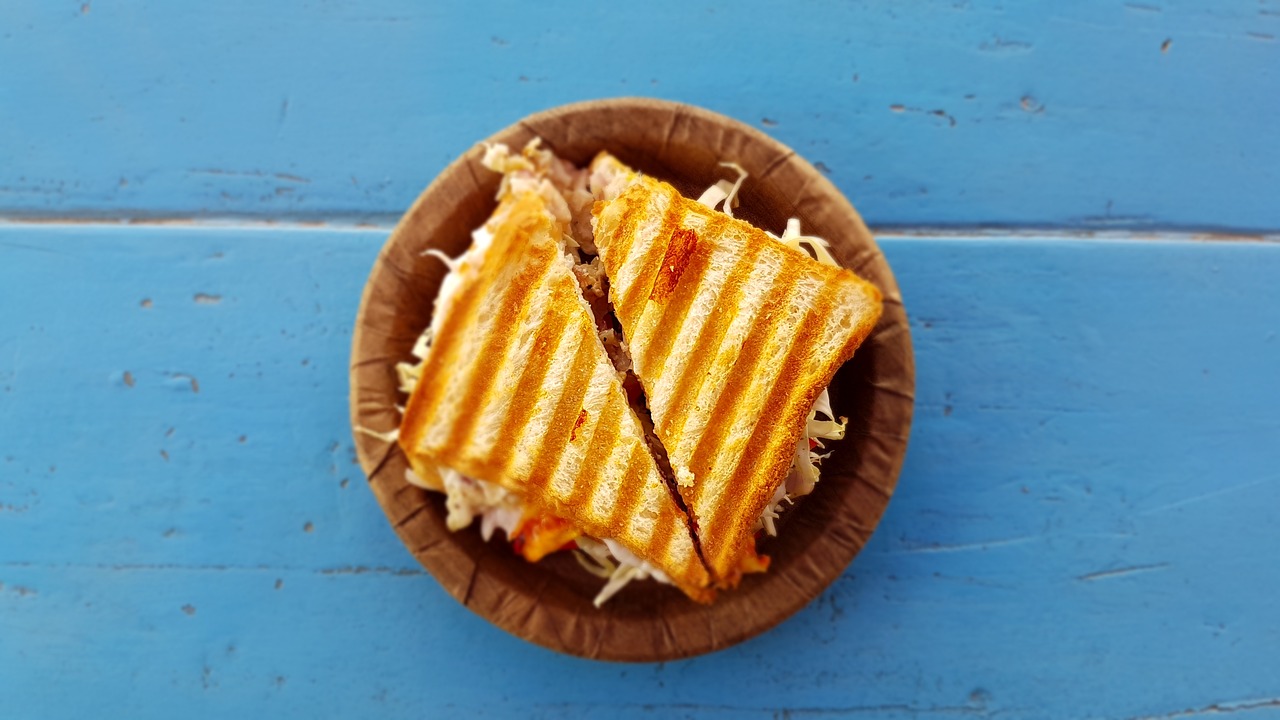 Drooling over the yummy looking food at China Town is a waste, it's hard to find vegetarian here, except for maybe fresh fruits, bubble tea or fries at the McDonalds around the bend. So my next meal was brunch at PODI at Raffles City Mall. A strong cappuccino to wake me up – double shot, please – and a warm mushroom and herbs salad. I was skeptical if this dish would be enough to satisfy my ravenous appetite and if the taste would match my style. My verdict – fell in love with the coffee and the dish. The dressing was a perfect blend of citrus, cream, spices and salt. Refreshing and light, the serving was perfect for someone as hungry as me. So much so that I could not have much of the staple Kaya Toast with butter at Ya Kun Kaya Toast; I had to settle for a small cup of Kopi – beautifully smooth, strong coffee with condensed milk. Love it!
Leave me at Whole Earth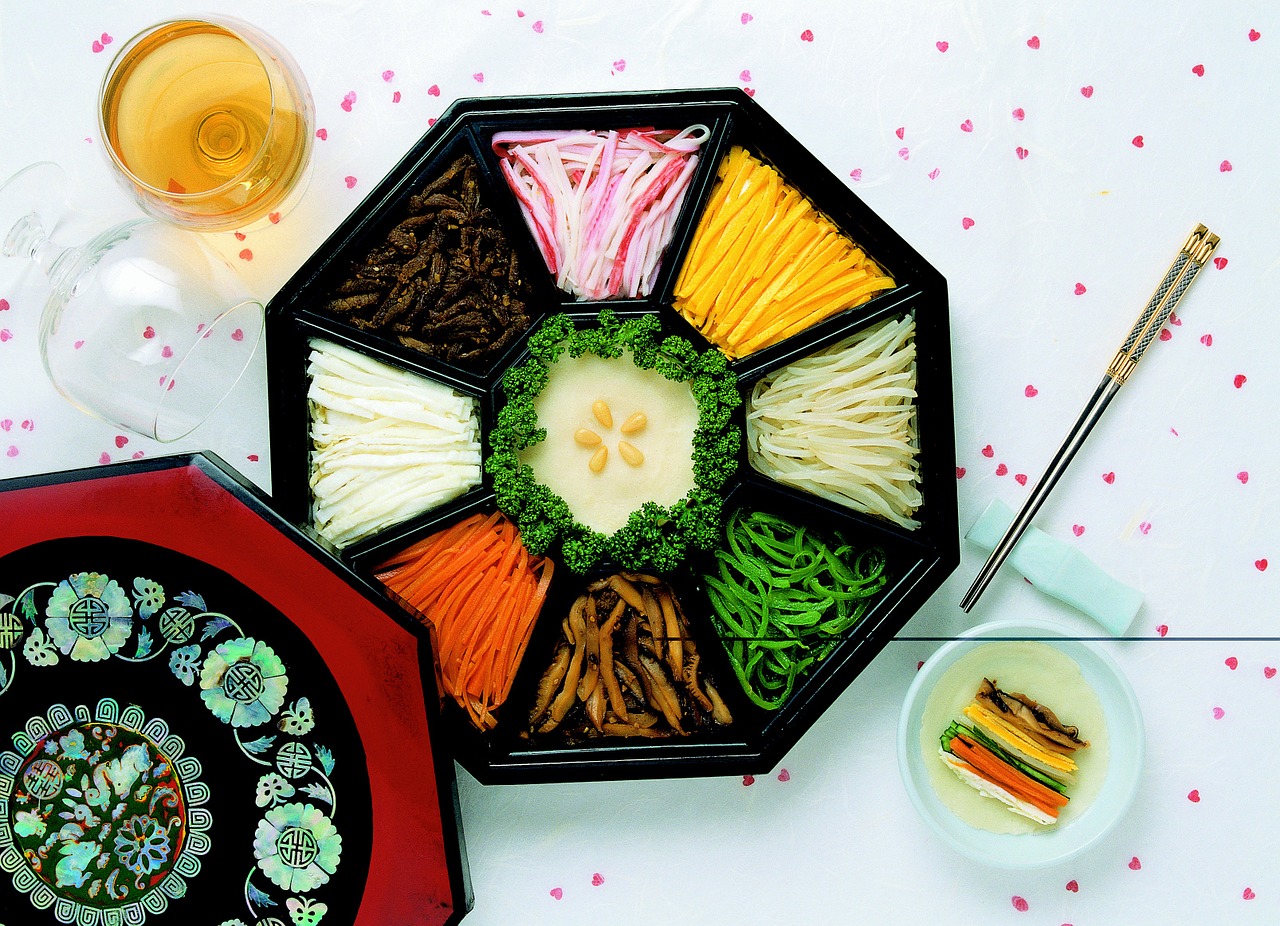 Dinner was another adventure! I am a die-hard fan of Whole Earth – Thai-Peranakan vegetarian cuisine. As luck would have it, the restaurant closed before I could get to it. I was salivating over the thought of eating a Penang Rendang; spicy and full of flavors, this is my must-have dish in Singapore. Alas, I had to trek back to my hotel disappointed, that was till I chanced upon the Cho Won Garden, a Korean Restaurant that was open for business. It is a very home-styled restaurant and not too crowded. For a person who has eaten Korean food only once, and that too in London, I was willing to take my chances.
The gracious host said that she could modify the Bibimbak – a beef, vegetables and rice dish – she would serve it without the meat. Bingo! With very limited knowledge on Korean food, this was very tasty and wholesome for me. I confess I struggled with the Kimchi, which was passable but the rice and sauces and accompaniments were a delight to the hungry stomach. Full marks to the free green tea!
Dinner at New Green Pasture Café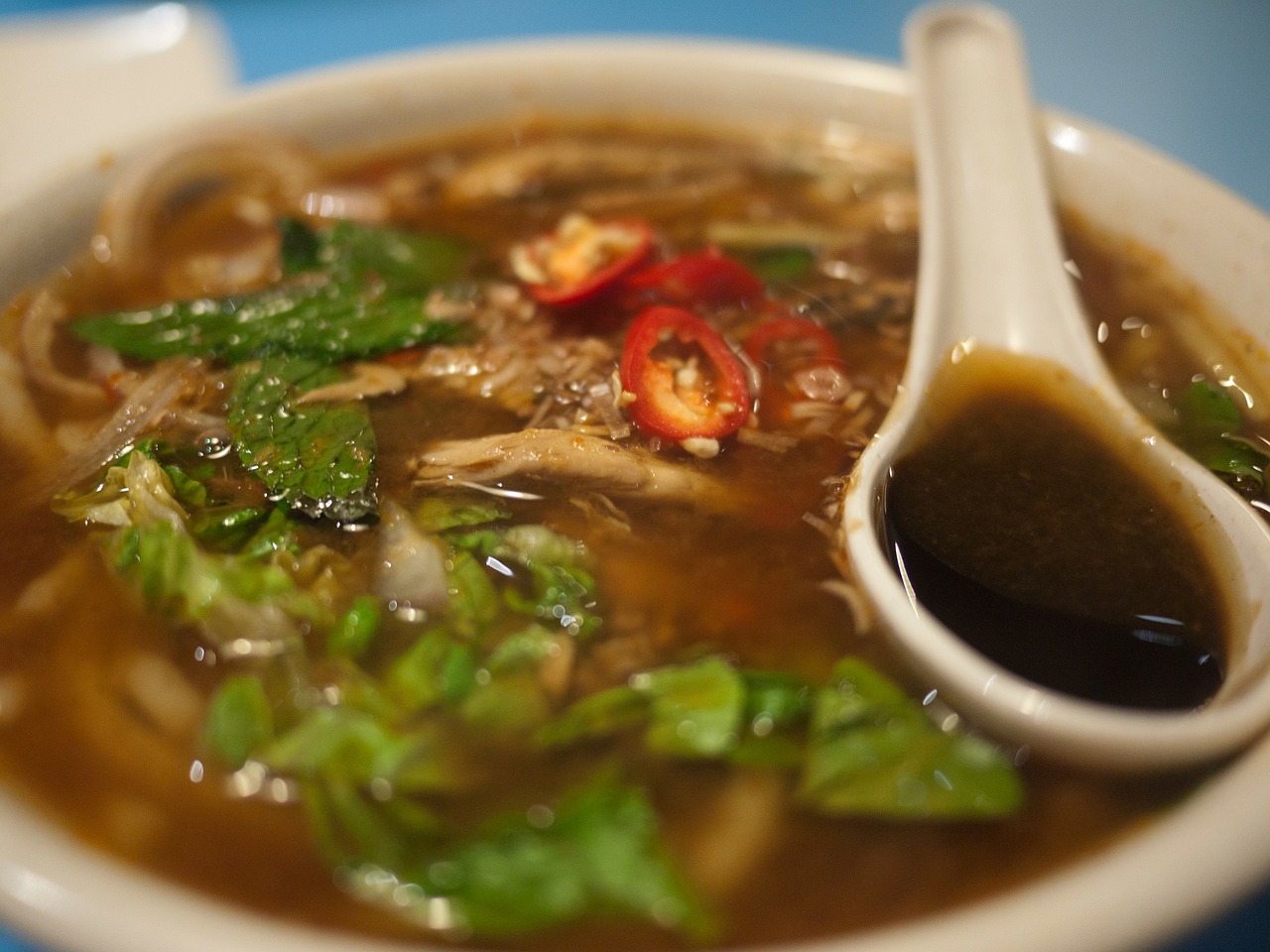 I rounded up my dinner with a strawberry kachang from the food court at Maxwell Street. I confess, I have no taste for the red beans – sorry Singapore – I just can't have it. So I avoided the bean paste at the bottom of the ice heap and just savored the sweet flavors of the treat. My last meal in Singapore was at the New Green Pasture Café at The Fortune Center, Bugis. For those who don't know it, Fortune Center houses only vegetarian restaurants so there is a lot of places you can choose to dine in. My pick was this particular café, at the insistence of a friend.
Needless to say I was floored by the simplicity of cooking and the flavors that were as authentic as they could get. I ordered a spicy soya wrap for starters (its tasted like a spicy mince meat in a flour wrap), a Penang Laksa and Japanese Soba Noodles Salad; dessert was a simple fruity yogurt. Notable, the Laksa had tofu fashioned as fish and fresh pineapple. Some of the diners swore that it tasted like the real deal. I can't comment on that, but I can say that this was the best meal that I ate. Non-pretentious, fresh and organic, the food was cooked with love and careful attention to detail. I guess this is why I prefer home-styled restaurants to mechanical chains and Fine Dining. Perfect ending to my food sojourn!
Singapore, my food trail with you is not yet done, I will be back for more, hoping to discover some exquisite mouthwatering delicacies – all vegetarian with no meat or fish. I know you will not disappoint.