The trending YouTube show Hiking with Kevin was created by former SNL and Weeds Star Kevin Nealon. Nealon takes celebrities from around the Hollywood Hills out for guided walks in nature and is preparing to release the third installment of episodes this fall.
Taking celebrities into nature on guided hikes seems like a novel approach to interviewing famous personalities. The show has been dubbed, hiking styles of the rich and famous. And when you see Nealon all geared up in his show clothes, chances are you wouldn't be able to peg him for a former Saturday Night Live star. Instead, dressed in a obfuscating khaki bucket hat and mirrored sunglasses, Nealon just kind of looks like any other person who's woken up early and ready for a neighborhood walk.
Weeds approach kills three birds with one stone so to speak … getting in a daily cardio routine, interviewing celebrities and giving us a slightly voyeuristic look into their lives, creator of a rising YouTube channel – oh, let's go ahead and make that four birds – because he's out there among the birds and getting his daily fix of nature too.
YouTube show has a fresh feel
His videos go for around twenty-ish minutes in length and have a fresh handheld and handmade vibe to them. There's no production crew, just Kevin, a camera, selfie stick, and guest.
Kevin has had success in getting stars to join him on camera for the hikes. So far, personalities like Diana Nyad, Owen Wilson, Matt LeBlanc and Aubrey Plaza (to name a few of the interviewees) have joined Nealon on the walks. Also, it's worth noting that the theme song, written by Brad Paisley, also made a guest during the early days of the show.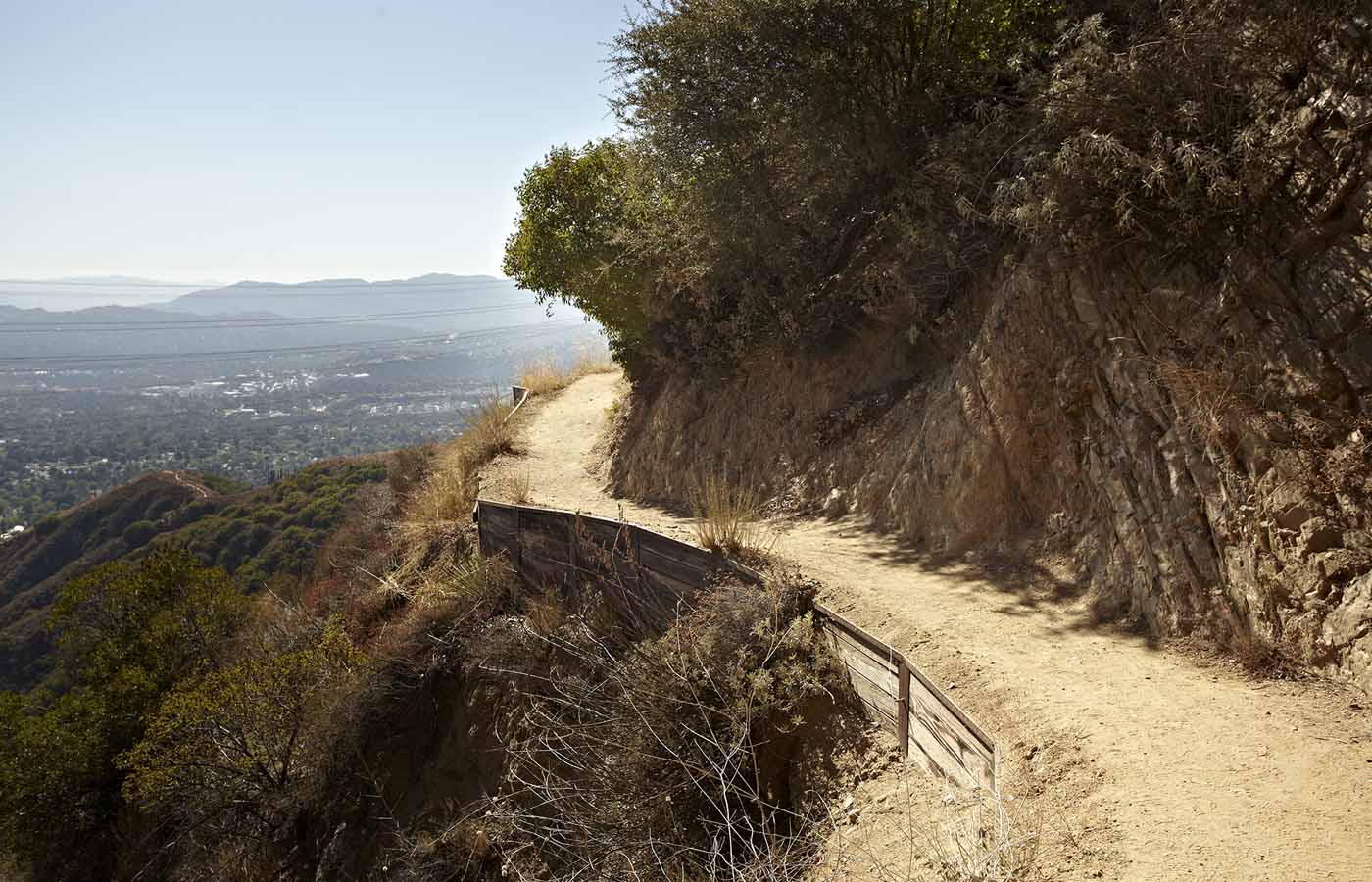 The YouTube show has been gaining in popularity and is now trending quite hot with a following of almost 200,000 subscribers. The core of the show resides the premise that the outdoors always provides a wonderful context to get really get to know people – in an exposing way that coffee houses and cityscapes just cannot reveal. And Hiking with Kevin is striking a major chord with adventure-minded folk and outdoorsy types who like to see how the rich and famous fare in the great outdoors.
Third installment of episodes ready to go
If you haven't seen any of the episodes yet, there's still time to catch up. Because Nealon will be ready to release the third installment of the Hiking with Kevin episodes this September. Part of the irony and humor of the show is the fact that Nealon himself is one of the people you'd least expect to venture out into the wilderness – being the least prepared among the ones you'd least expect too.
Kevin came up with the idea for the show while hiking with his close friend and celebrity Matthew Modine. During a rough and tough hour long hike the pair were exhausted and as if by magic, Kevin started asking Matthew some intensely personal questions about regrets and his career. Answers over which the pair laughed together and had a really fun time. It was a moment of insight, and one that Kevin knew could be a formula that worked and would catch on with the public.

Kevin started the show with just an iPhone camera but has since upgraded to a GoPro, an Evo Gimbal, and external mic. He believes that this is part of what makes the show authentic and attractive for people to watch, since it is something that most people can relate to. On occasion Kevin will jot down notes beforehand of things he'd like to ask people, but for the most part, he allows the show to unfold hilariously and organically.