We've seen a lot of futuristic concepts and production-ready vehicles at 2019 Frankfurt Motor Show. But there are some that proved to be more than just eye candy from an enthusiast's perspective, and not all of them are expected to grace showroom floors anytime soon. And in light of recent news, discussions are underway to shift or change the theme of next year's event around mobility instead of focusing on new cars, so this year's event might be the last we've seen from Frankfurt.
But despite that, Frankfurt gave us a true glimpse into the future of mobility. Here are our top picks at 2019 Frankfurt Motor Show – the vehicles we can't stop thinking about and keeping us awake at night.
2020 Honda e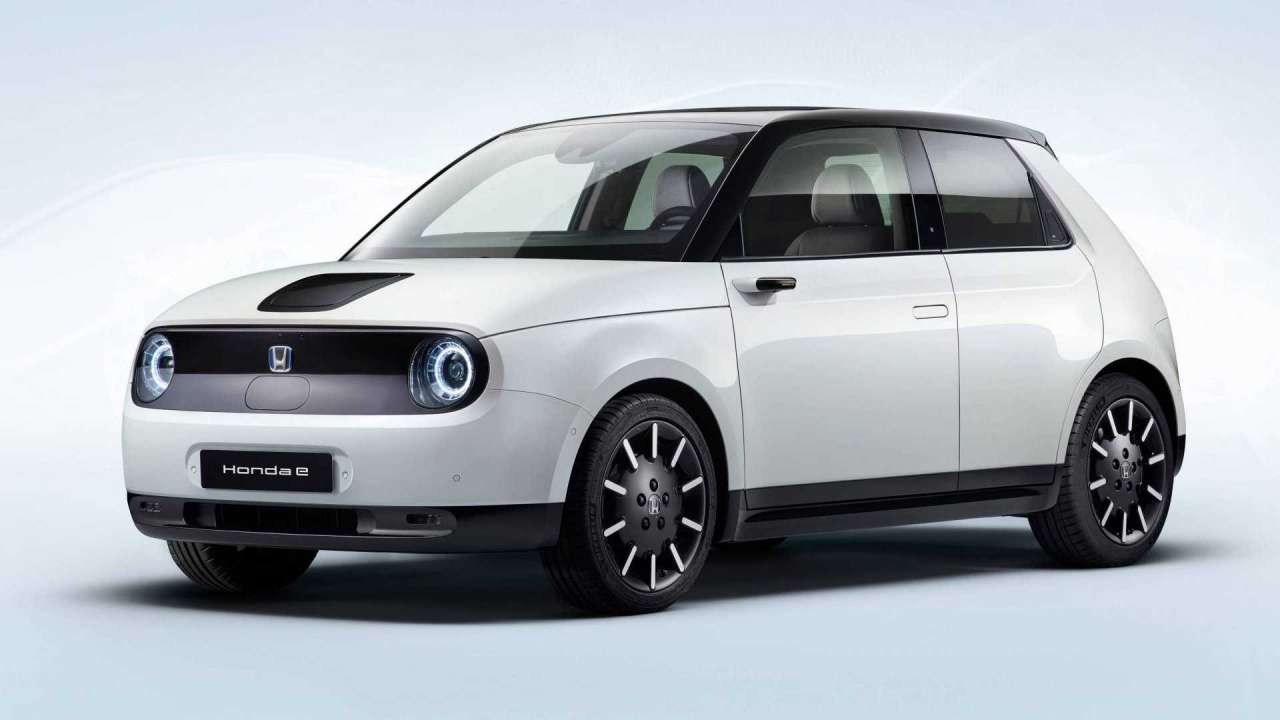 Let's start with the impossibly cute Honda e, a small electric car designed to rummage around tight city streets. Honda released the final production specs of Honda e a couple of days prior to Frankfurt, but the car's been making waves since debuting at Geneva International Motor Show a few months back. Truth be told, we can't blame the 31,000 or so people who placed their pre-orders for the Honda e, and it has something to do with two things: quirky styling and price.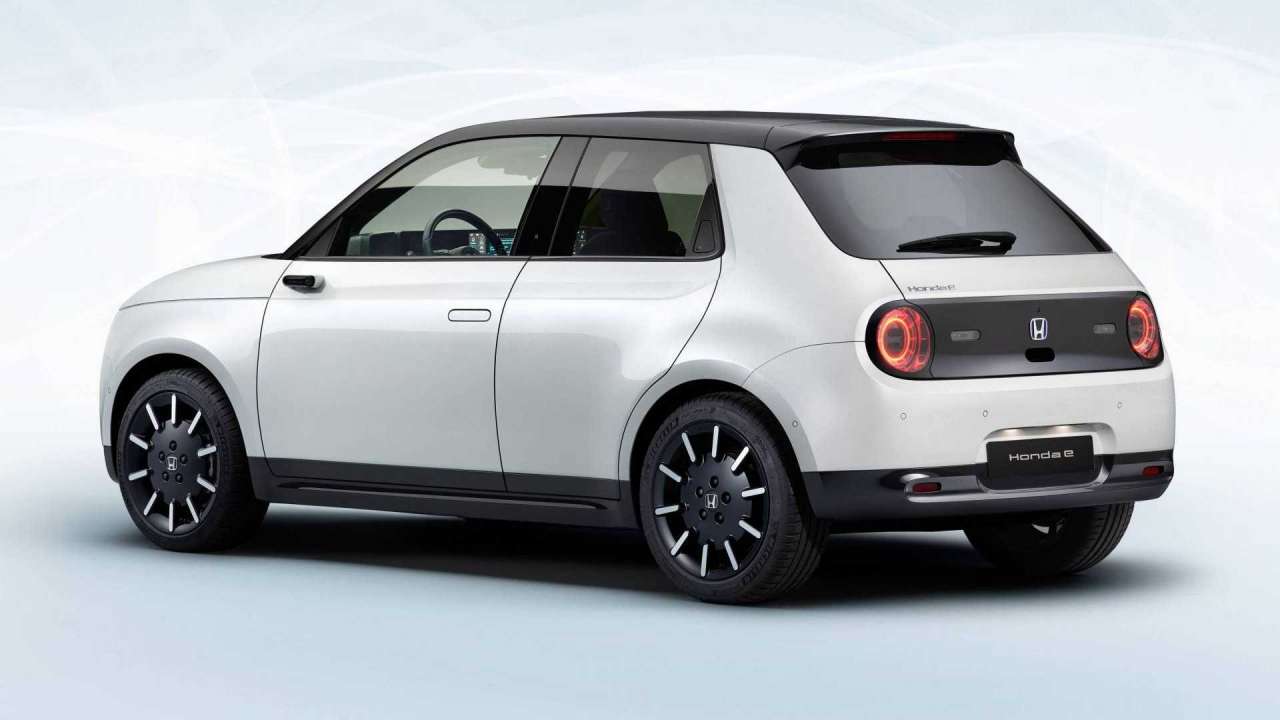 In terms of style, there's a lot to love about Honda's newest electric vehicle. It has none of the polarizing design cues of early electric cars like the first-gen Nissan Leaf. The Honda e is a small car with four doors riding on an all-new dedicated EV platform. Honda is offering the e in two variants, with the base model producing 136-horsepower. The more powerful version churns out 154-horsepower, with both models getting a single electric motor mounted in the back.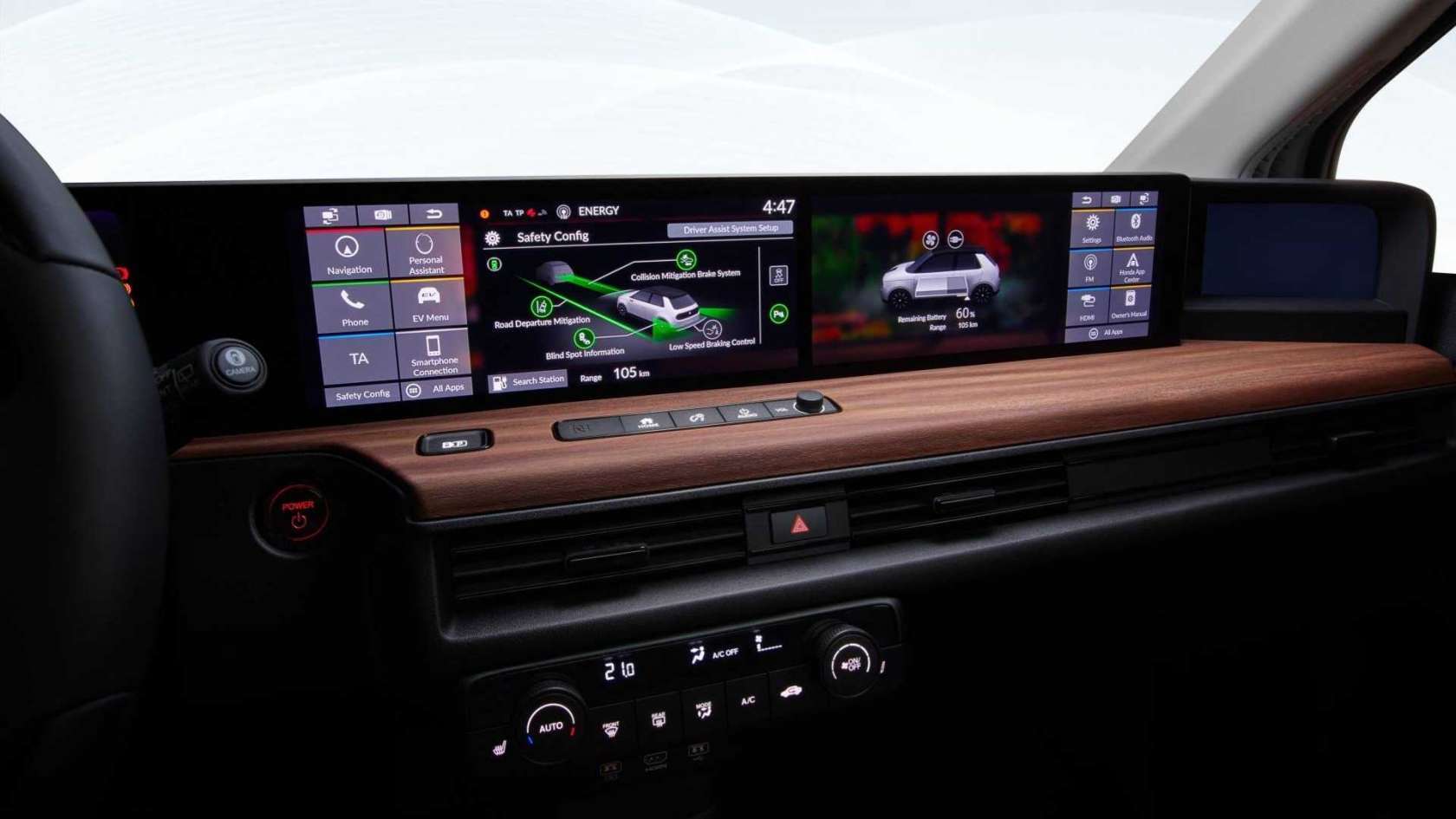 The 2020 Honda e boasts a 35.5 kWh battery pack, good for around 137-miles (220 km) of range. If you have access to a DC fast-charging port, it only takes 30 minutes to juice-up the batteries to 80-percent, which is good for 110-miles of driving range.
2020 Land Rover Defender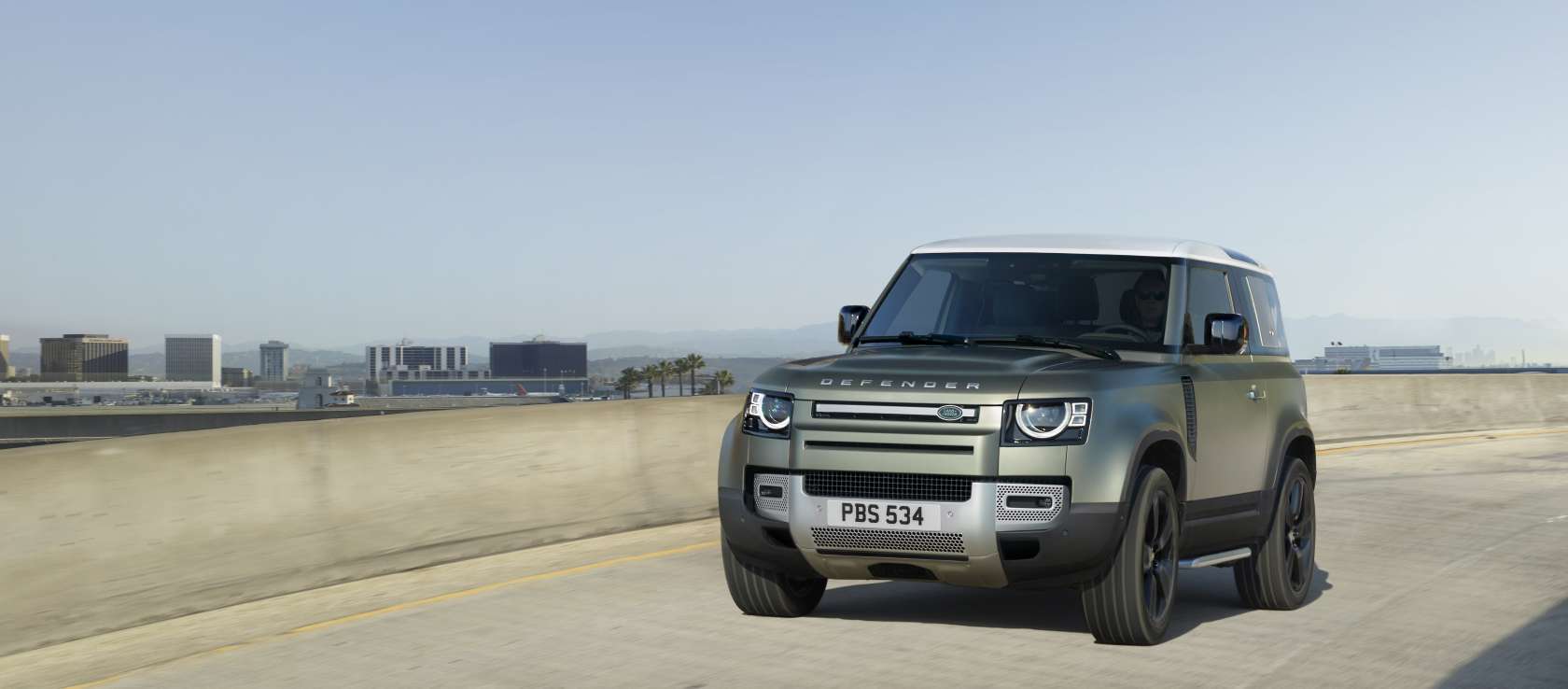 The Land Rover name is historically revered as the best off-road vehicle known to man. But with the Toyota Land Cruiser lingering in the shadows, Land Rover needs a new vehicle to carry the throne. The answer to this is the 2020 Land Rover Defender, which we think is one of the best-looking SUVs to arrive in a long while.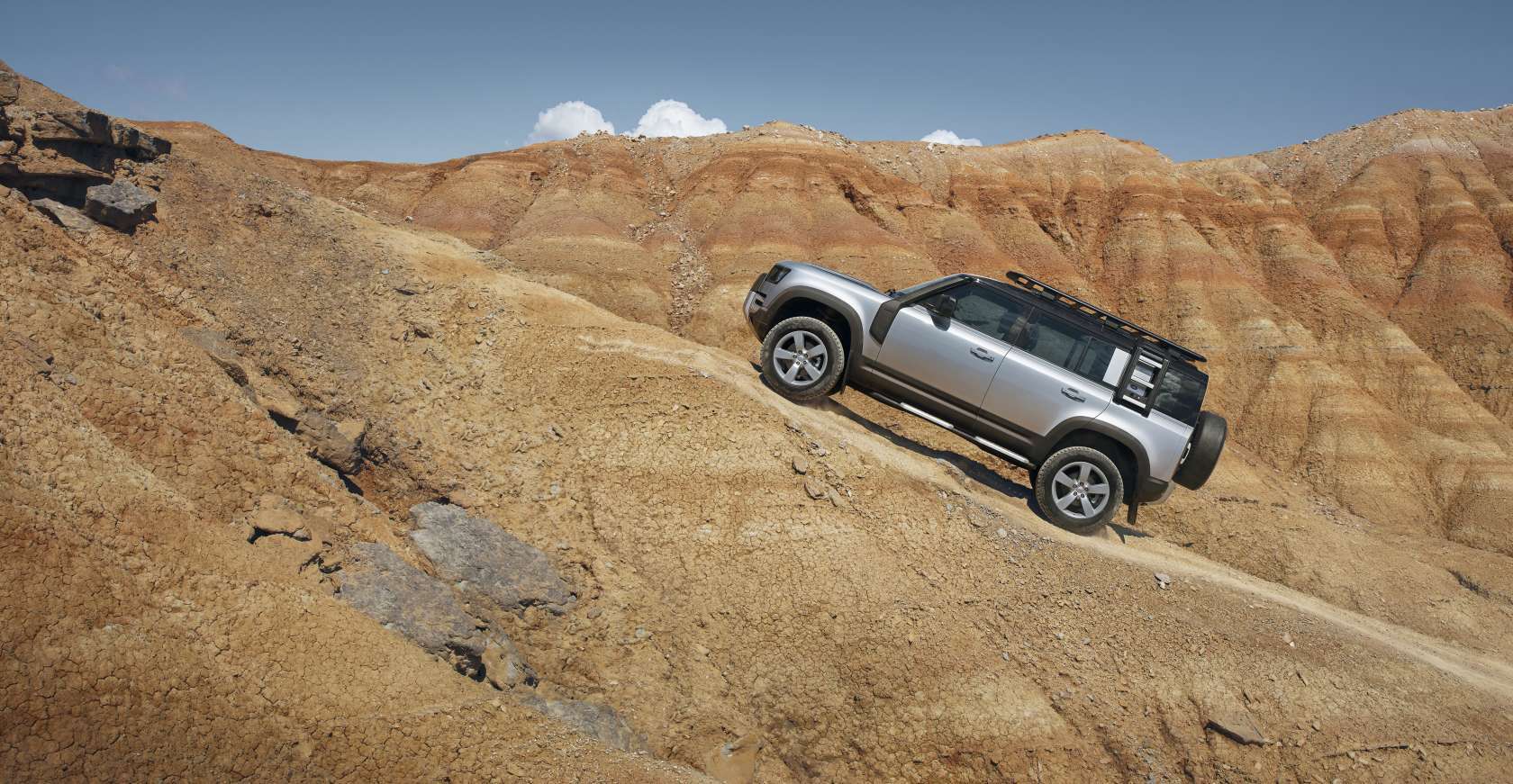 More importantly, Land Rover did this without deviating too much from the boxy styling cues of the previous model. It's still as butch as a British bulldog in terms of stance, but it gets a sprinkling of modern features to keep it updated against the Jeep Wrangler, Mercedes-Benz G550, and Toyota's own 4Runner and Land Cruiser.
But the 2020 Land Rover Defender is not just about new styling. The British carmaker is set to prove their newest creation is also the toughest and most durable Defender ever made – despite new features like an aluminum unibody chassis and fully-independent suspension. The base Defender P300 gets a turbocharged 2.0-liter four-cylinder motor producing 296-horsepower and 295 pound-feet of torque. Meanwhile, the P400 receives a turbocharged and electric supercharged inline-six mild-hybrid with 395-horsepower and 406 pound-feet of torque.
2020 Audi RS6 Avant/RS7 Sportback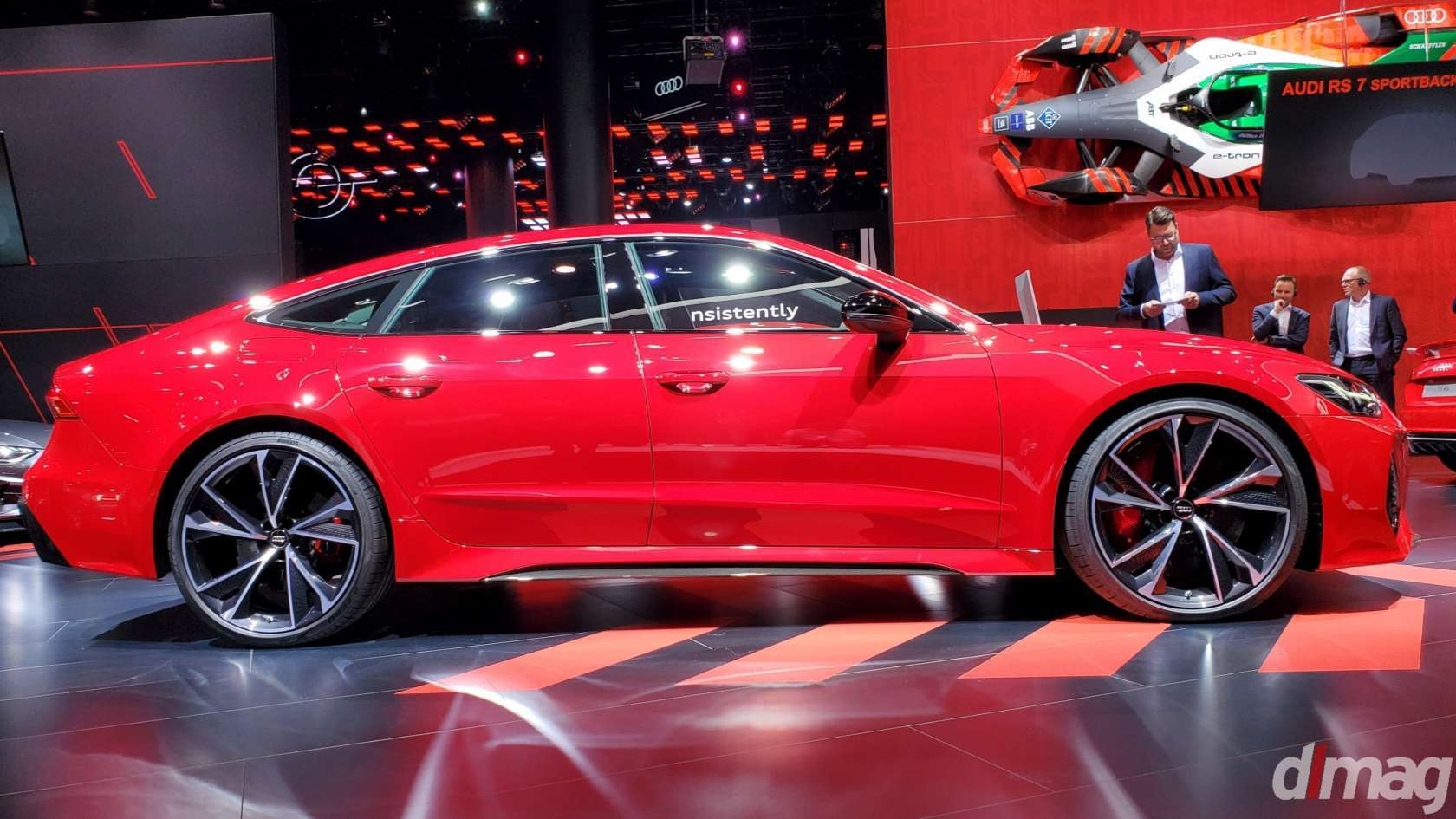 German carmaker Audi took the center stage at Frankfurt with two new RS models: the RS6 Avant and RS7 Sportback. We're rooting for the RS6 Avant but we're smitten by the sloping roofline of the RS7 Sportback. Best of all, the RS6 Avant is coming to the U.S.A. and will become the fastest station wagon with V8 power, Quattro all-wheel-drive, and a 48-volt mild-hybrid assist system.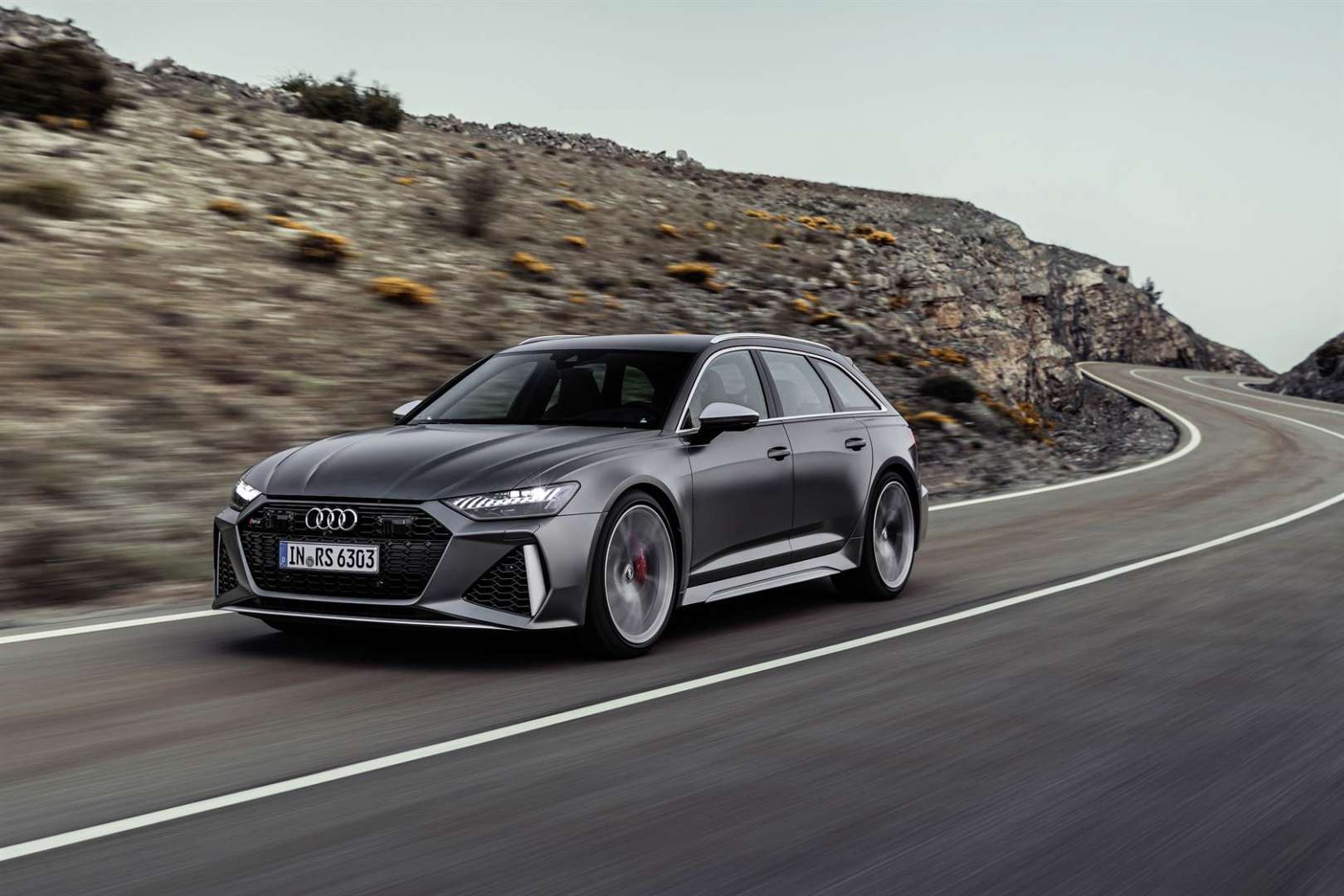 Both vehicles are showing up with plenty of power on tap. The RS6 Avant and RS7 Sportback settle for nothing less than a twin-turbocharged 4.0-liter TFSI V8 mill. With 600-horsepower and 590 pound-feet of torque, both vehicles have no problems rushing to 60 mph in 3.7-seconds or less. You basically get supercar levels of performance in a roomy and practical body style, along with the luxury accouterments expected from the Audi brand.
Granted both the Audi RS6 Avant and RS7 Sportback won't come cheap and are intended for well-heeled clientele, Audi guarantees a mesmerizing driving experience and a large heaping of new tech including Audi's virtual cockpit, standard adaptive air suspension, and a host of driver-assistive features.
2020 Porsche Taycan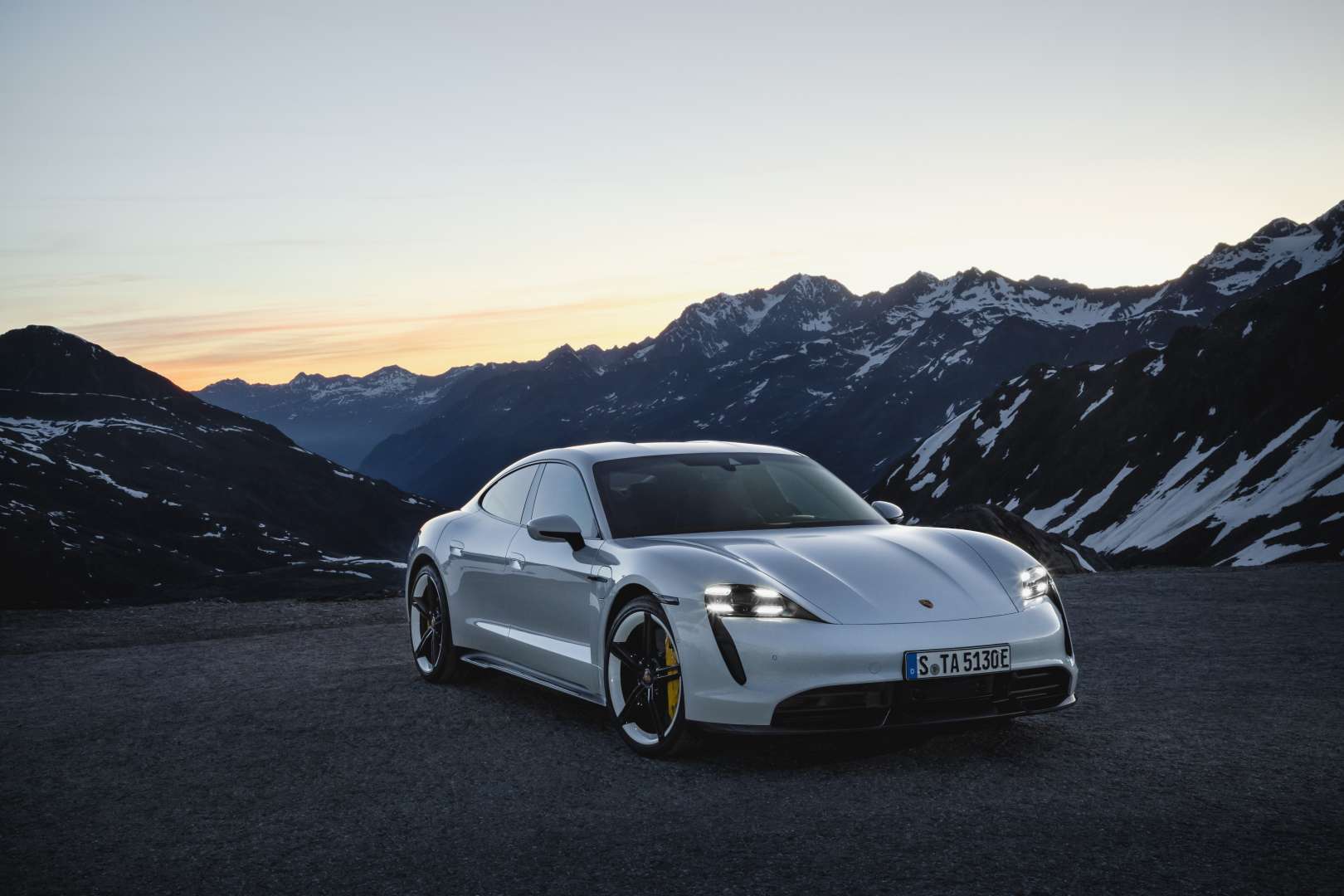 We love a lot of things about the Porsche Taycan. We like the fact it looks like a 911 with four doors and four seats, and we also love the fact it came with a two-speed transmission – the first to offer such a feature in a mass-produced electric car. We haven't driven it yet, but initial impressions are nothing but brilliant, and we're not surprised. Besides, the Taycan is a proper Porsche. And like the 911, it's a high-performance EV you can drive every single day.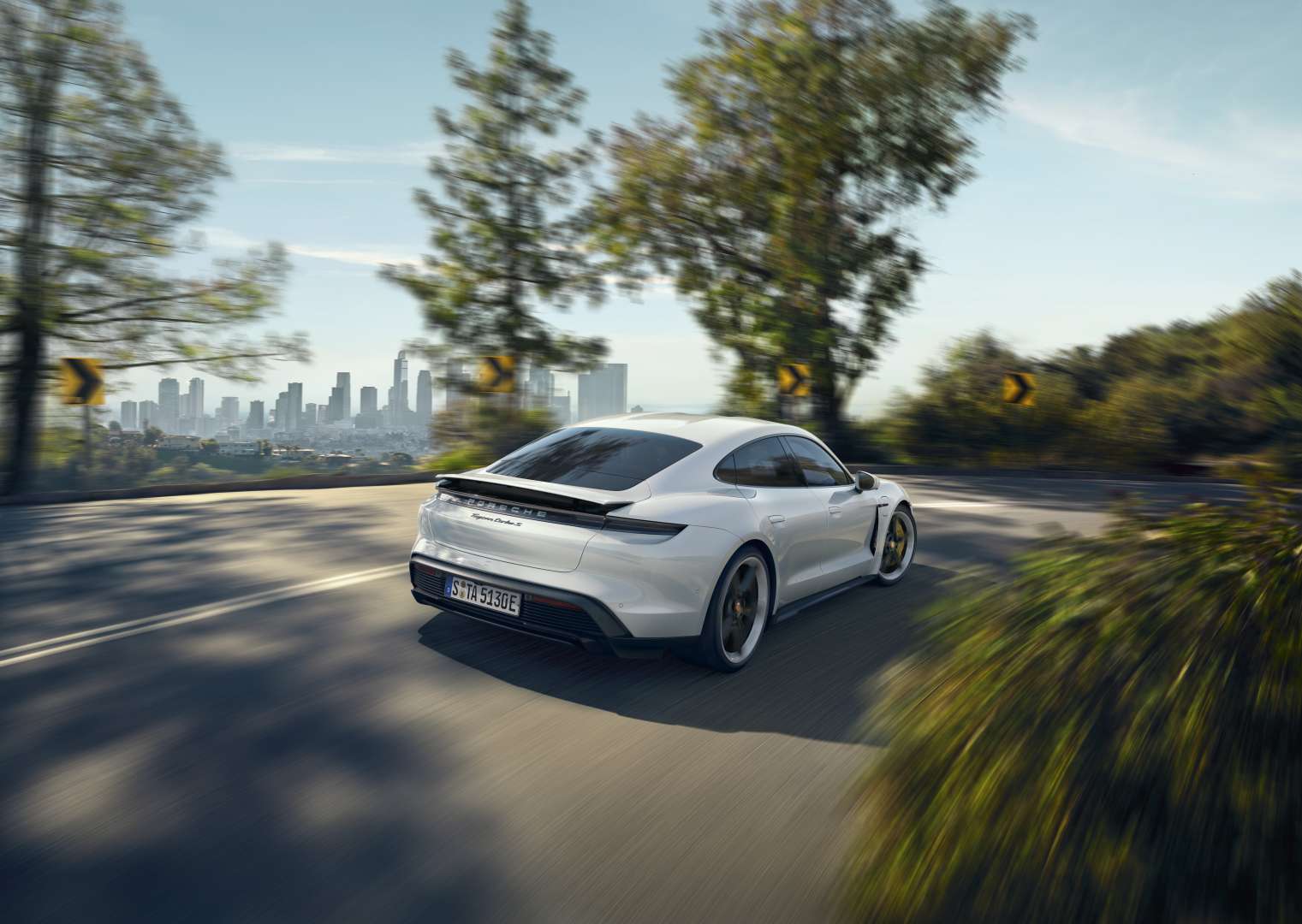 The interior is not short on bling, either. The Taycan is the only EV to offer up to five touchscreens inside the cockpit, and we also like the low-slung sitting position. Even the rear passengers will sit low inside the Taycan, which only shows the intent of this vehicle in the high-performance EV arena. Having an 800-volt architecture only serves to improve lasting performance as the system produces less heat under consistent heavy loads.
Porsche is offering the Tacyan in Turbo and Turbo S variants. Both models receive dual electric motors and AWD. The Taycan Turbo is good for 670-horsepower and 626 pound-feet of torque, which is good for 0 to 60 mph in 3.0-seconds. Meanwhile, the Taycan Turbo S generates 750-horsepower and 774 pound-feet of torque, rushing from 0 to 60 mph in 2.6-seconds.
Mercedes-Benz EQS Concept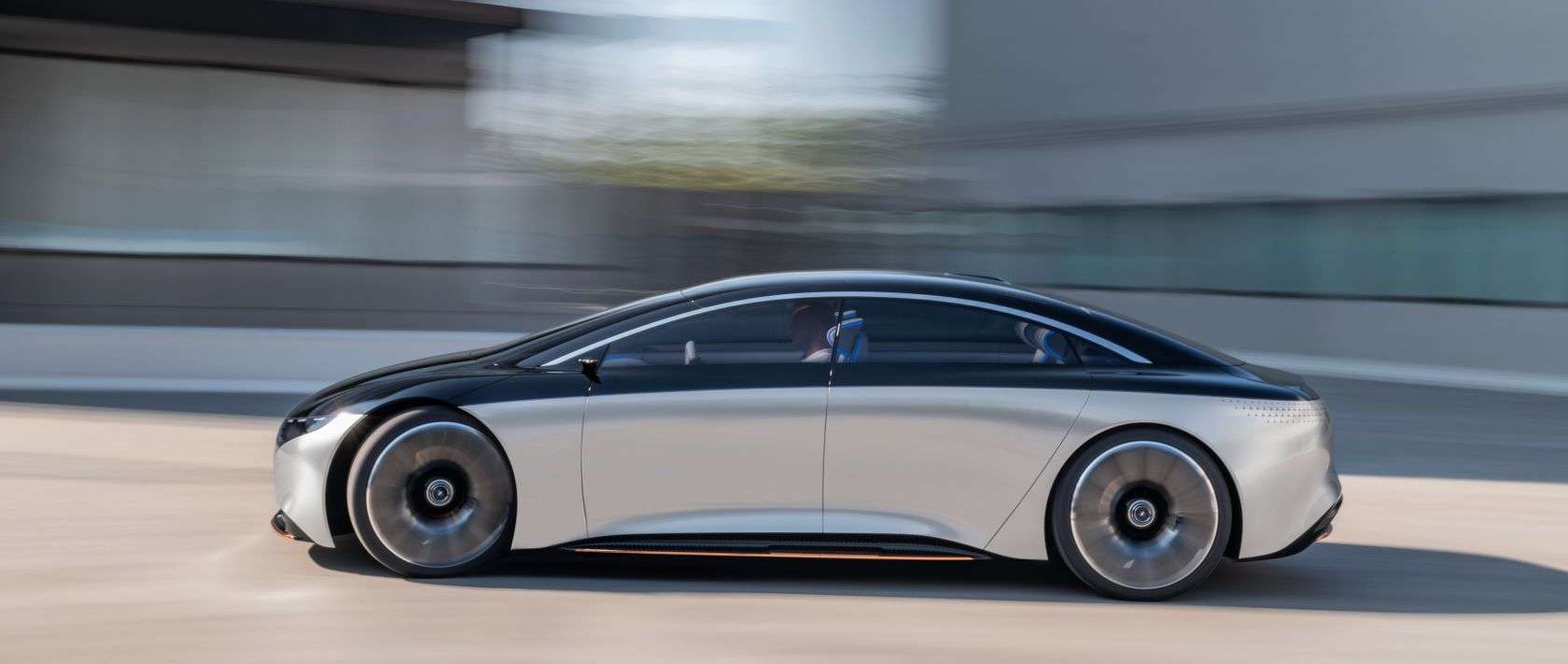 It doesn't take long to discern why Mercedes-Benz's EQS Concept is on this list. Mercedes was even kind enough to release a video about the new EQS Concept, and it's nothing short of awe-inspiring. Industry insiders are gawking the EQS is the future of the S-Class, and we can't wait for it to arrive soon enough.
Being a concept, the EQS is not short on ridiculous details like the black panel LED matrix grille (which we figure will cost an arm and a leg to replace after a mild collision), the 360-degree exterior light belt, those integrated taillights, and futuristic interior.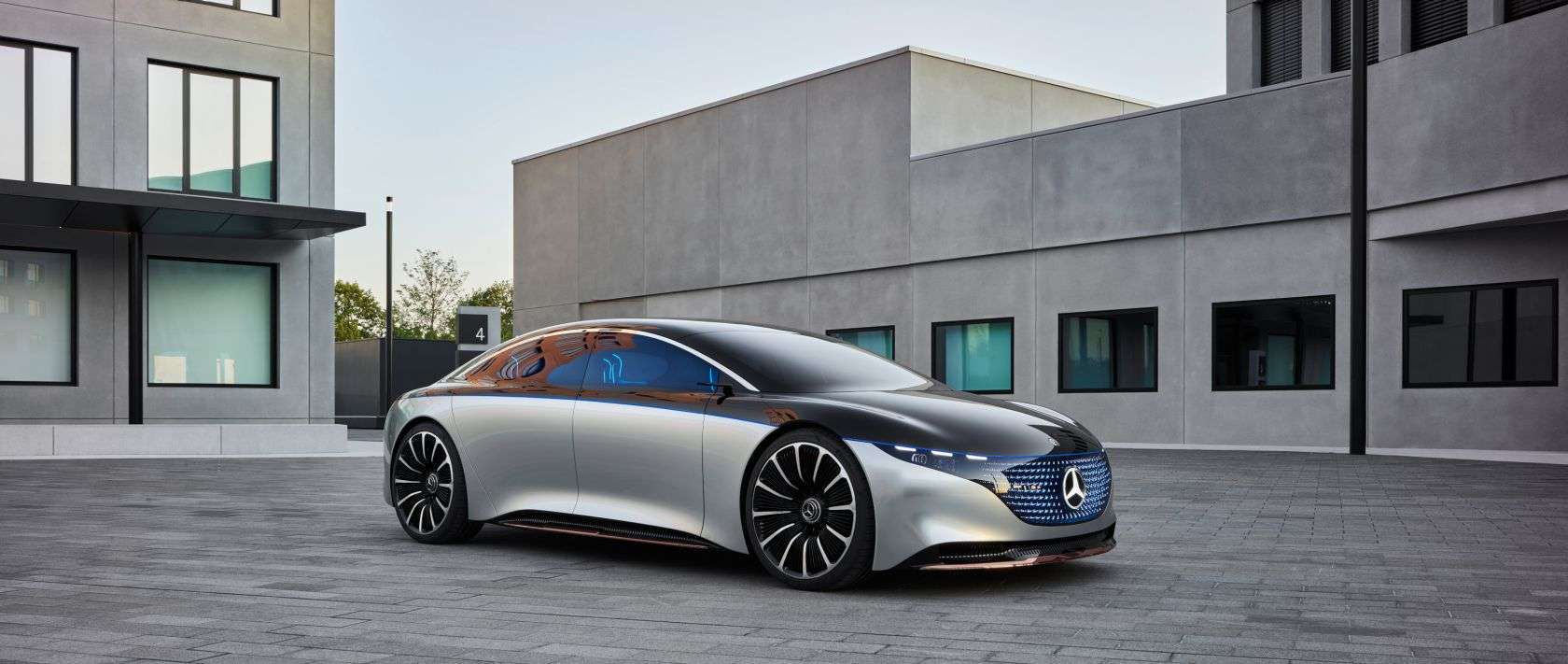 Mercedes-Benz claims the EQS is equipped with two electric motors producing a combined output of 470-horsepower and 560 pound-feet of torque. With a charging output of 350 kW, you can recharge the batteries to 80-percent in 20 minutes for a driving range of over 400-miles.