Ever since the Honda e Prototype made its debut at this year's Geneva International Motor Show, there were 31,000 people who expressed massive interest in Honda's first-ever electric vehicle.
Based on looks alone, it's easy to see why. Out of the 31,000 potential buyers, around 9,000 are from the United Kingdom. The new Honda e is probably the most anticipated new electric car after the Tesla Model 3.
Honda recently unveiled a sprinkling of juicy tidbits about the 2020 Honda e. Here are the five reasons why the Honda e is expected to be a massive success.
The 2020 Honda e is a proper mini car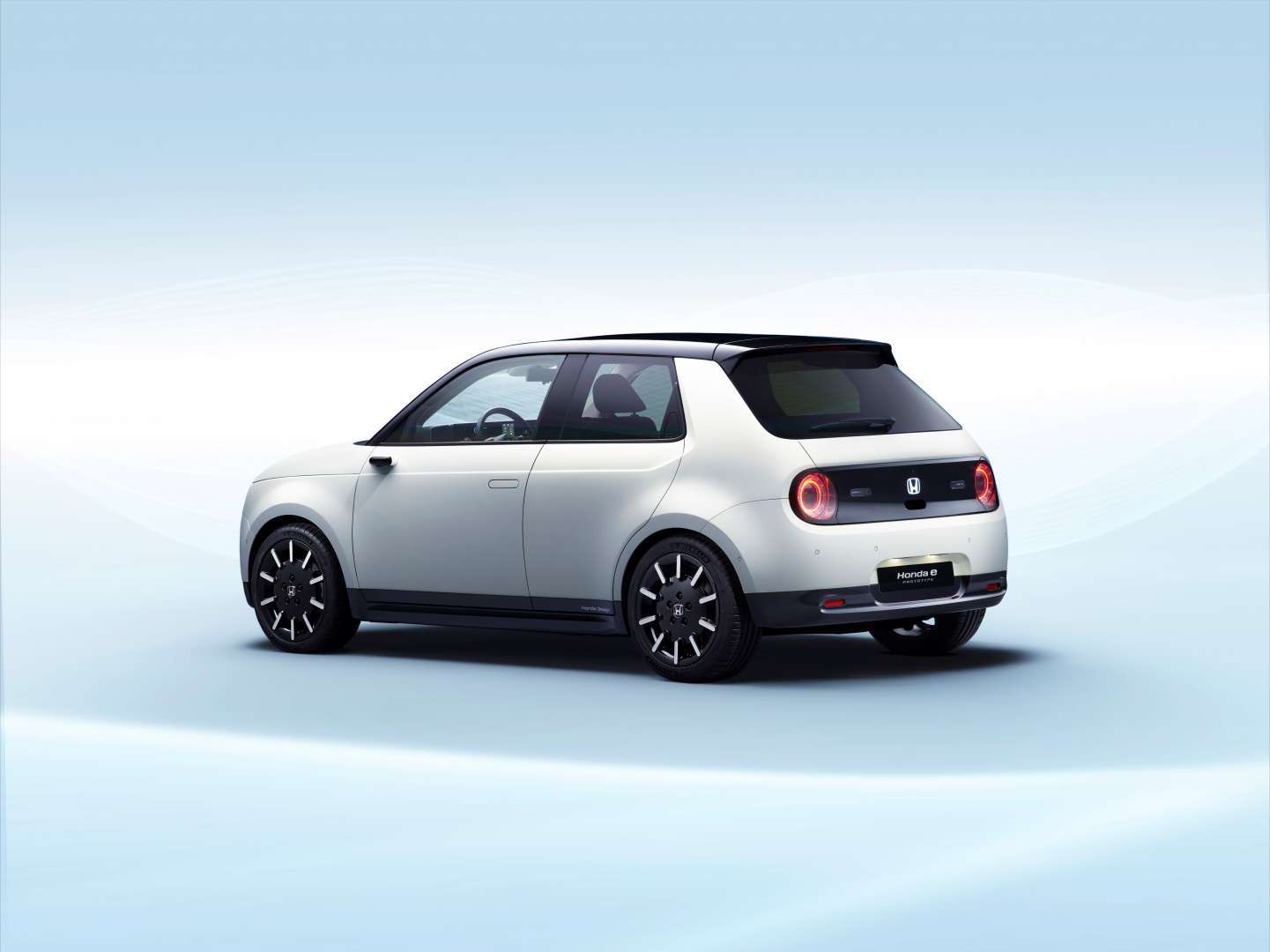 Tesla started out with the first-gen Roadster, which is an electric sports car with an exorbitant price tag. In the meantime, popular luxury carmakers like Audi and Jaguar decided to go with an SUV for their first electric cars. Pininfarina wants to enter the EV race by releasing a hyper-electric supercar with the bonkers Battista.
But Honda is taking a different route. Where other electric carmakers (including Tesla) are struggling to mass-produce an affordable EV, Honda proves it can be done with the new e.
It's a proper mini car with four doors and enough space for five adults. It's a small, relatively low-riding hatchback with a simple retro-inspired design. The new Honda e is sitting on an all-new EV platform with a longer wheelbase, short overhangs, and a wider track. It has a dynamic and muscular stance with a friendly face. What's not to love?
And if you think about it, the Honda e is close to becoming the epitome of what an affordable electric car should be. Other carmakers should take notice.
It comes with a bevy of standard hi-tech features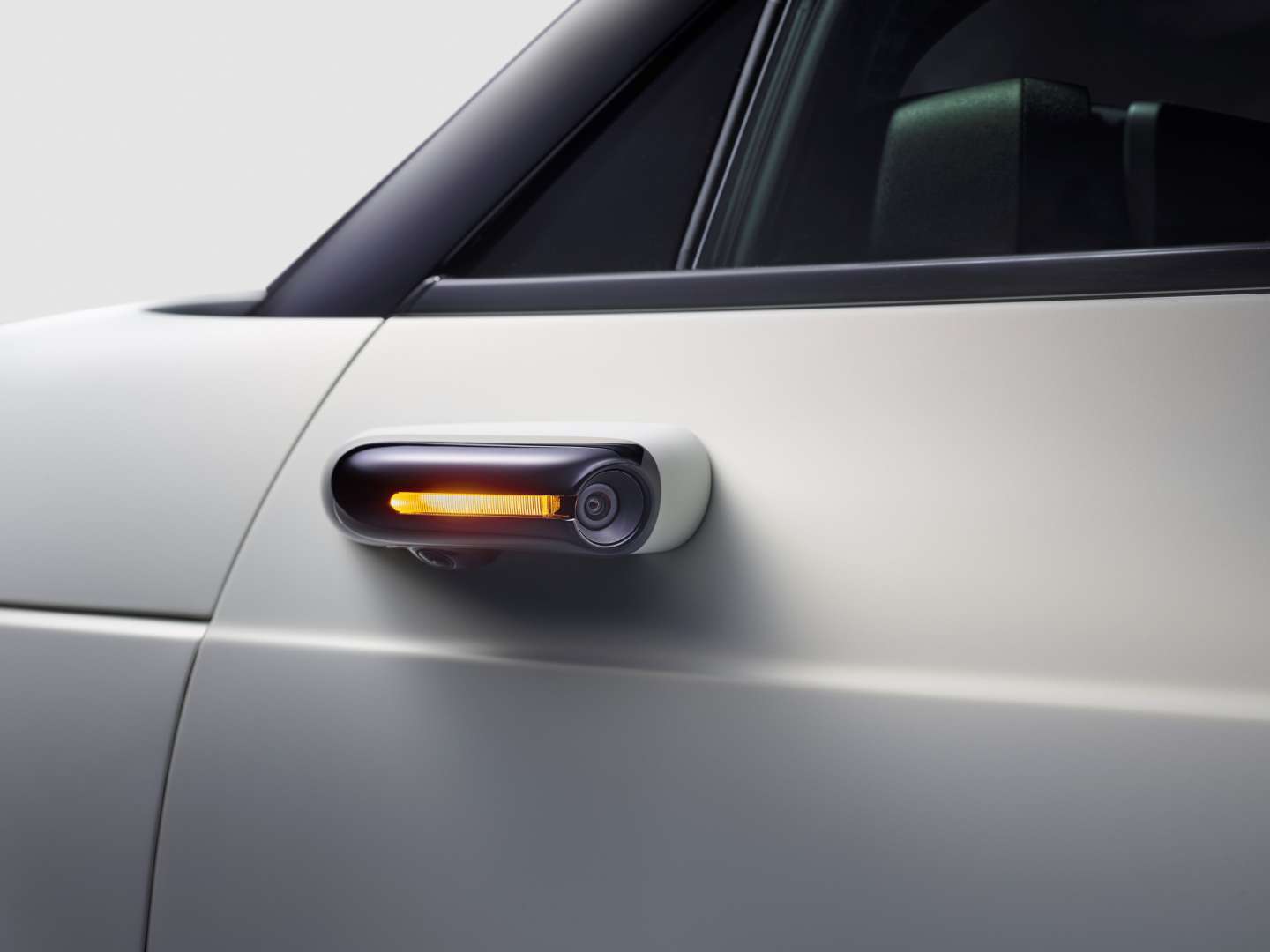 Electric cars should have the aerodynamic efficiency of a fighter jet. Lesser drag means more range and more smiles for every mile. Honda decided to omit the conventional side mirrors by employing a new camera mirror system. The images are projected on two screens mounted on the edge of the dashboard. As an added plus, potential drivers can choose between normal and wide-angle views for better visibility.
Even the door handles were not spared in the name of aerodynamics. The handles sit flush in the surface and pop out when needed.
Overall, the new Honda e is equipped with 11 cameras. When was the last time an entry-level EV came with 11 cameras and pop put door handles?
The Honda e has a minimalist interior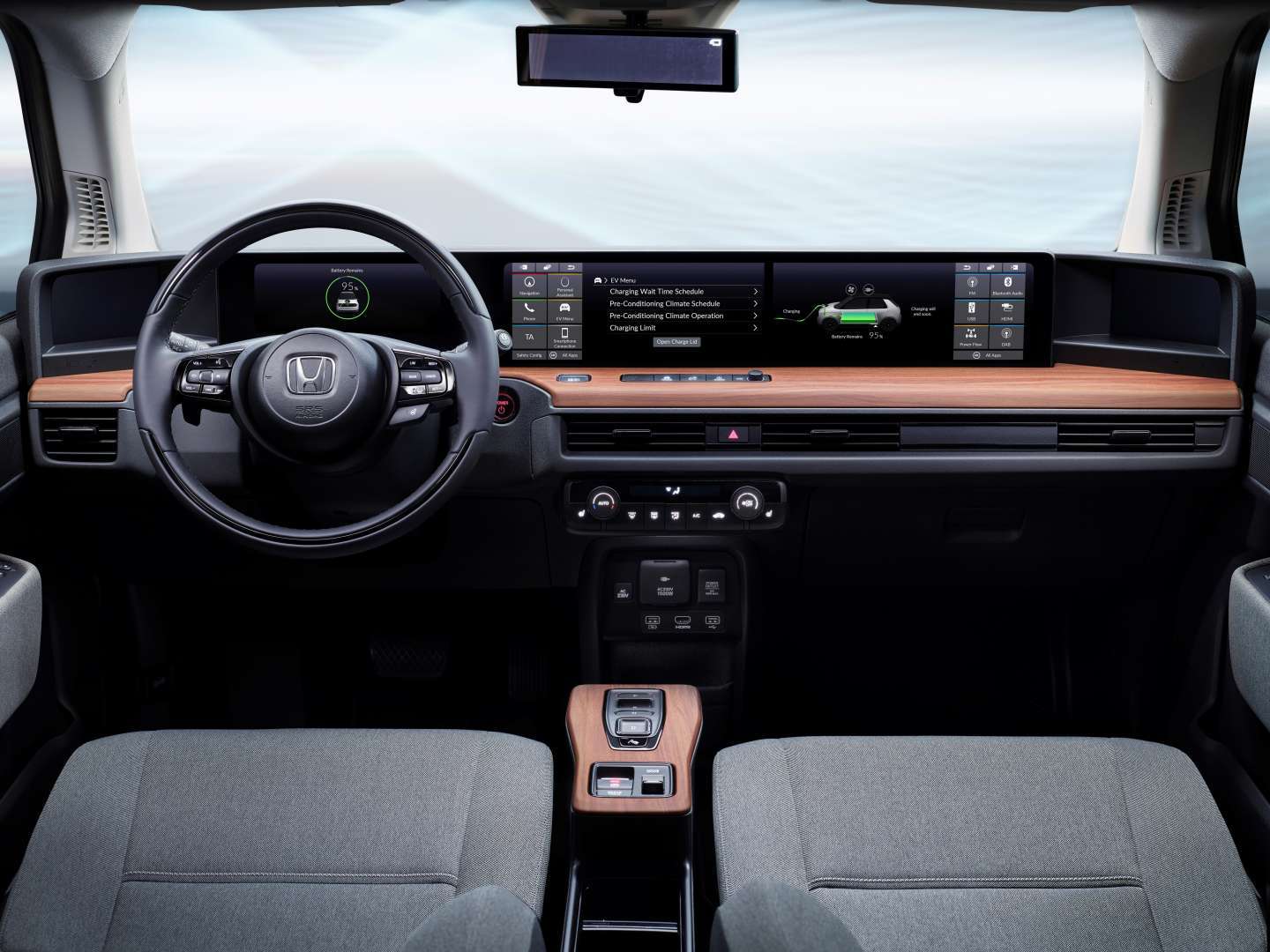 Again, less is more. The new Honda e has a minimalistic interior design, but there's no denying it also comes with modern touches. The two-spoke steering wheel has an old-school flavor, but the array of steering-mounted controls is a fitting tribute to modern cars.
The dashboard and console are still lined with conventional switches and buttons for the primary vehicle controls, which is a triumph in ergonomic design. However, the dashboard and instrument console is flanked by configurable touchscreen displays. The driver has a 12-inch instrument console while passengers can revel in the 12-inch center display.
It has a smaller battery pack with an acceptable range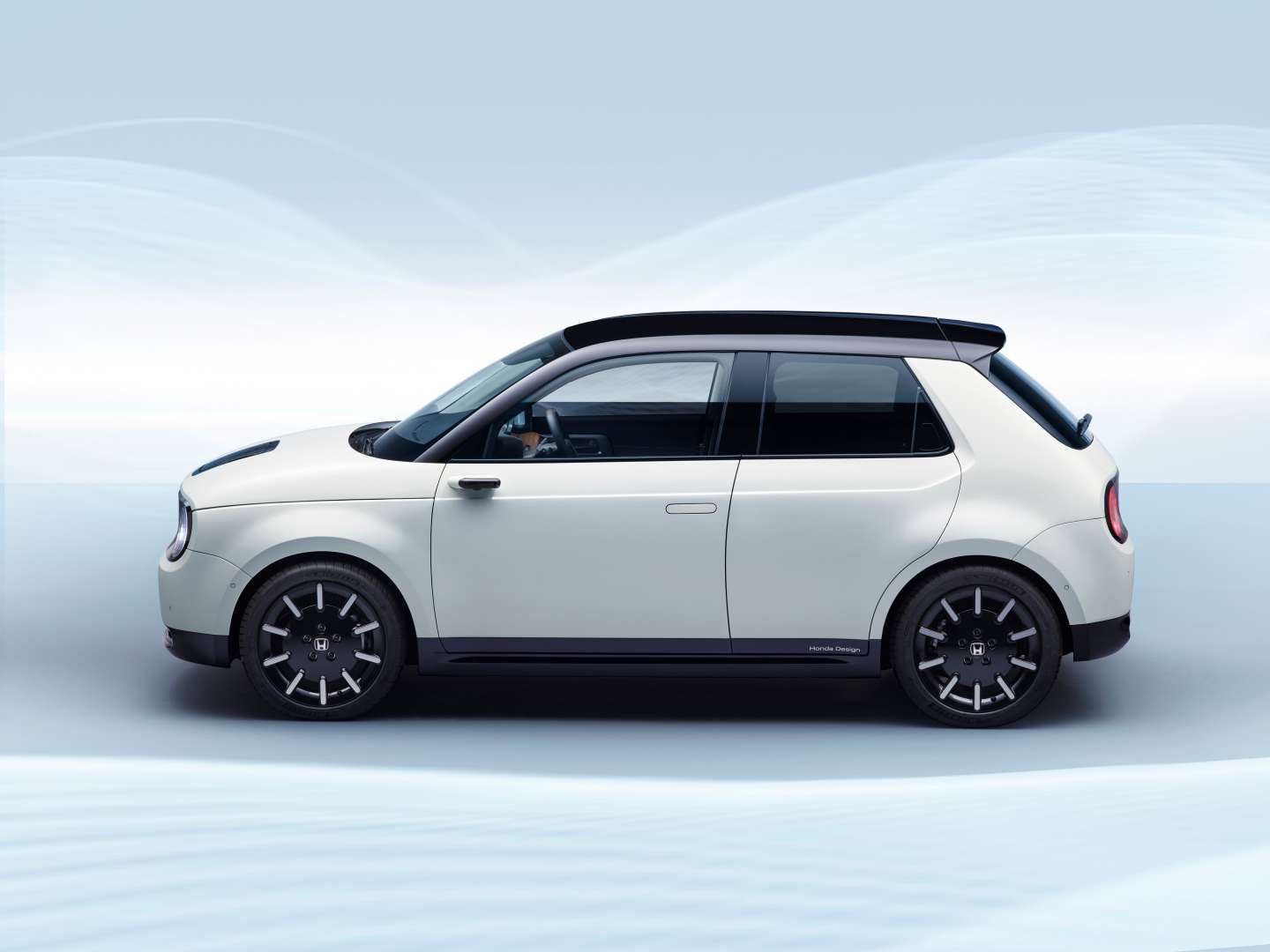 Honda says the new e is getting a 35.5 kWh water-cooled lithium-ion battery pack, decidedly smaller than the battery pack in the Nissan Leaf and BMW i3. However, it has enough juice for around 200 miles of range. The car is equipped with a single electric motor powering the rear wheels. The battery is shoehorned between the front and rear axles for a perfect 50/50 weight distribution.
Yes, the new Honda e is a small rear-wheel drive hatchback. Talk about a sporty driving EV.
The Honda e comes with a DC fast charger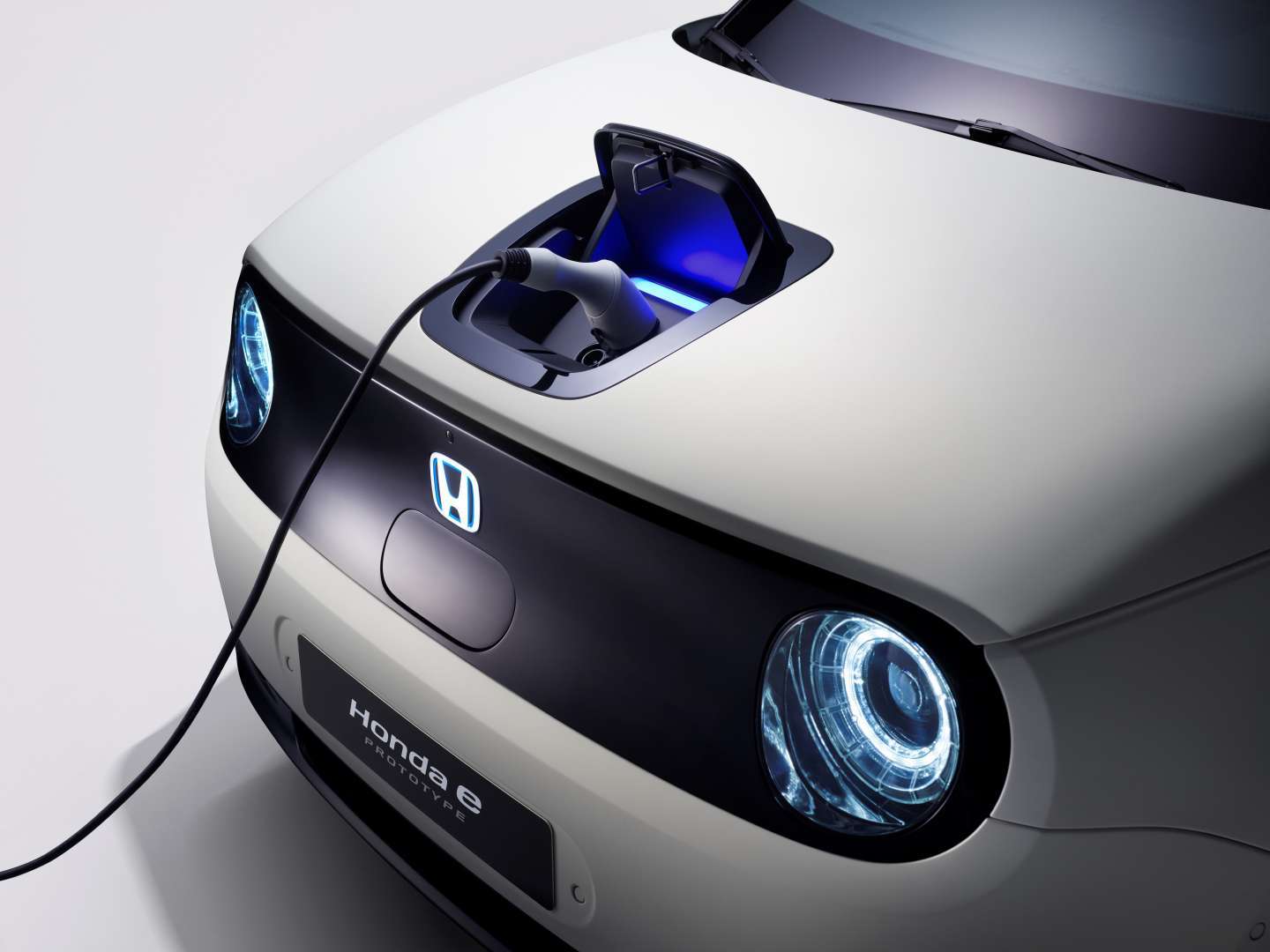 The standard charging options for the new Honda e includes a CCS2 DC rapid charging port. With this, it's possible to achieve an 80-percent charge in around 30 minutes.
However, also standard is a Type 2 AC fast charger.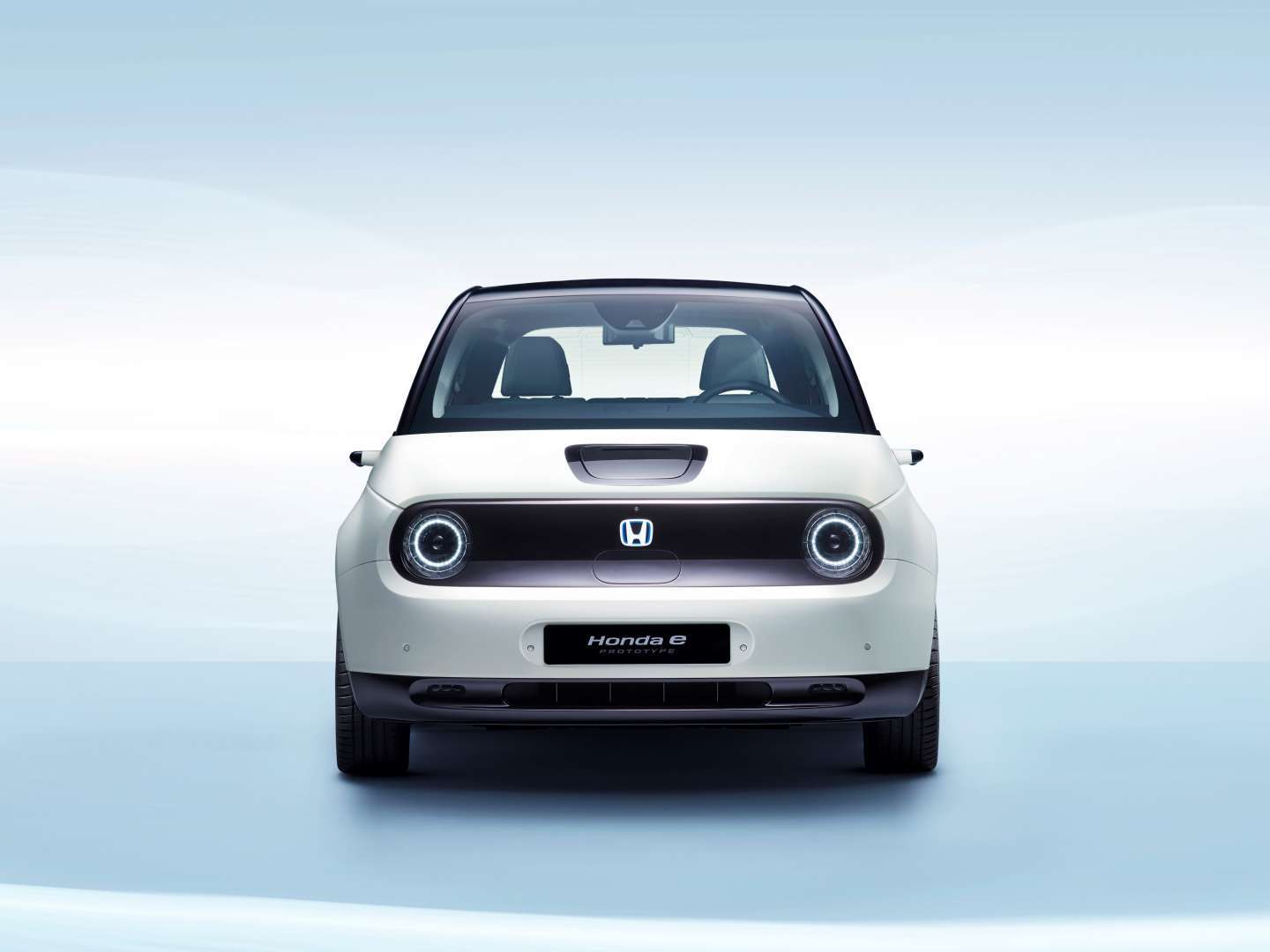 Honda will begin production of the new e later in 2019. Prices are expected to start around $37,000 when it goes on sale early next year.