The last Defender sold in American shores was back in 1997. And after many months of teaser photos and spy shots, Land Rover has taken the wraps off the brand-new Defender. This time, Land Rover made sure the Defender is as tough as they come despite some crucial modern updates to the chassis, suspension, and powertrain.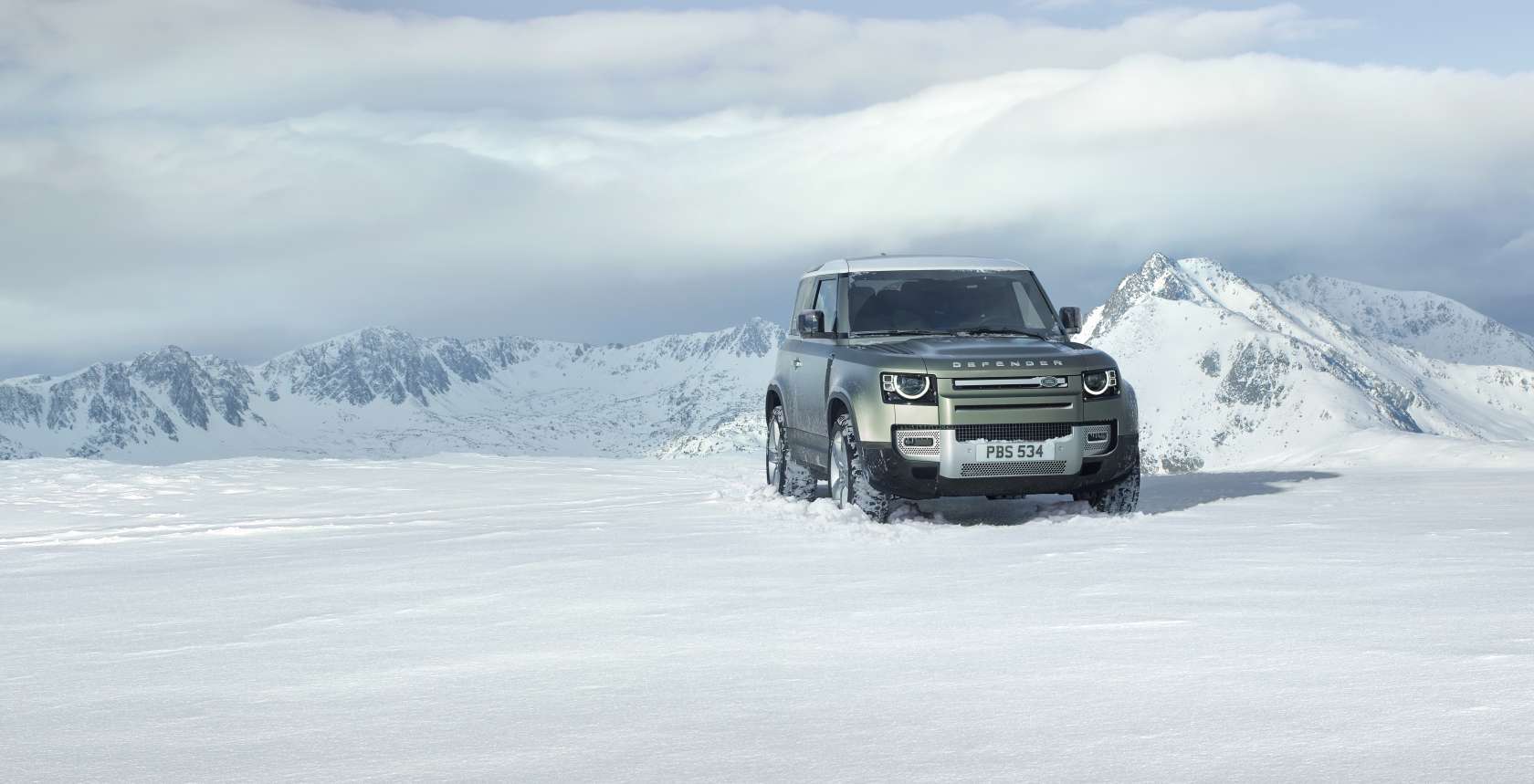 Gone with the old and in with the new; this is what the 2020 Land Rover Defender is all about. Purists may scoff at the clean sheet and modern design of the new Defender, but it's not a radical departure from the previous model. The new Defender still has those familiar upright proportions and butch stance. But the true test of a Defender is how it performs in extreme off-road scenarios.
The 2020 Land Rover Defender made an unforgettable entrance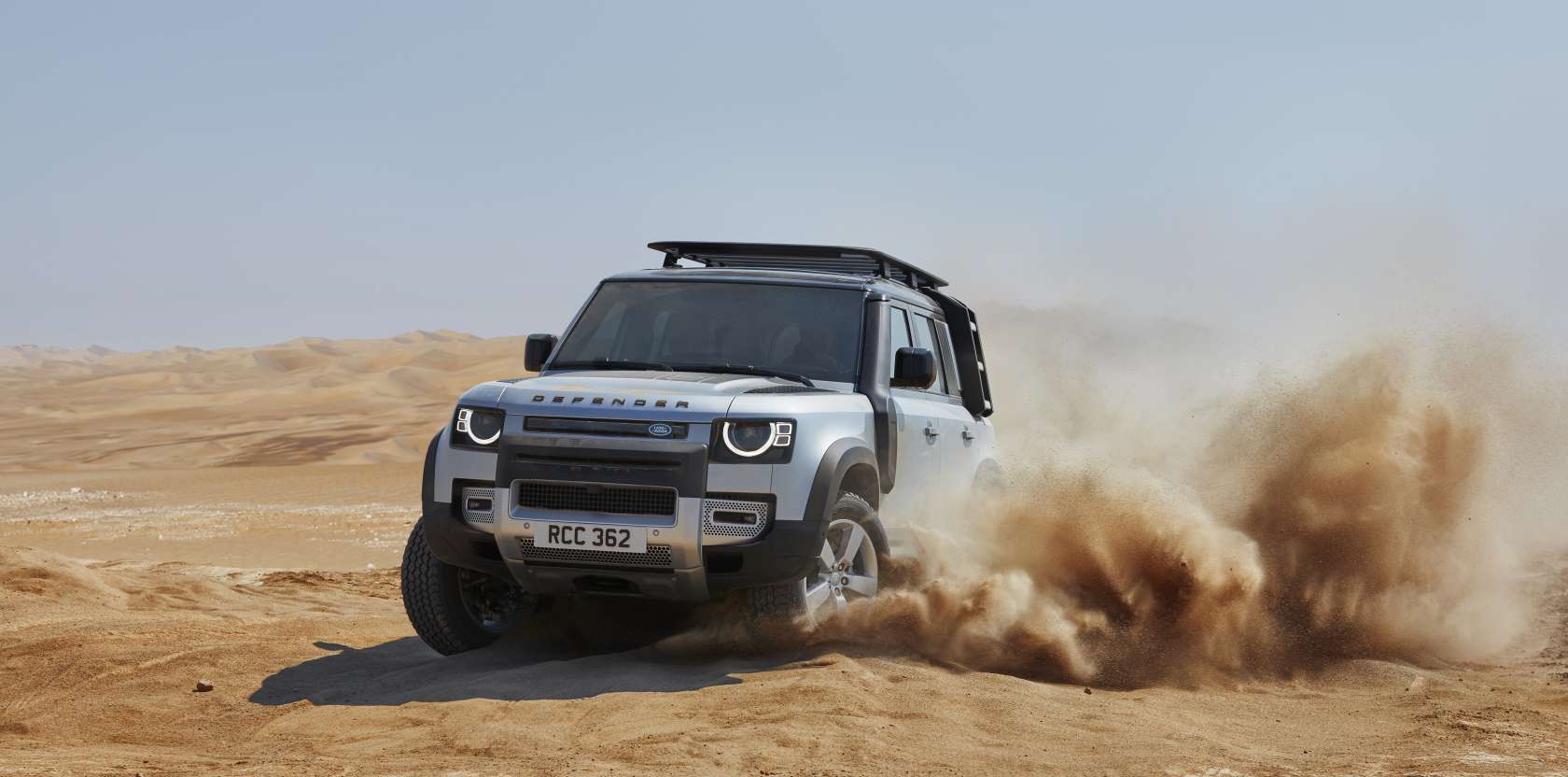 When you think about it, the best way to send a message is by doing it yourself, and this is what Land Rover did before the next-gen Defender made a grand entrance at the Frankfurt Motor Show. The new Defender was driven from the center of the Earth all the way to Frankfurt. You see, Land Rover is on a mission. It wants to prove to the world the new Defender is the toughest and most capable Land Rover ever created. And they did it by using new technology and proven hardware.
The new Defender is riding on an all-new aluminum platform

The old Defender had a body-on-frame setup with solid front and rear axles. This may not sound like the ingredients of a refined and comfortable cruiser, but those elements are necessary if you want to build a tough, enduring, and legendary off-road vehicle. But since the new Defender is built for the modern world, Land Rover utilized an all-aluminum D7x unibody platform, which the company says is three times more rigid than a traditional body-on-frame design. Also gone are the crude solid axles. Instead, Land Rover gave the new Defender independent suspension for better on-road comfort without penalizing off-road traction.
Despite the lighter aluminum frame, the new Defender has a maximum towing capacity of 8,201-lbs. Meanwhile, the roof is strong enough to support up to 370-lbs (168 kg).
The Defender is available in P300 and P400 configurations
The 2020 Land Rover Defender P300 is equipped with a 2.0-liter turbocharged inline four-cylinder engine producing 296-horsepower. More importantly, the smaller mill churns out 295-horsepower from 1,500 to 4,000 rpm. It's enough to propel the vehicle from 0 to 60 mph in 7.7-seconds. Meanwhile, the P400 comes with a 3.0-liter turbocharged & electric-supercharged inline-six with a mild-hybrid assist. It produces 395-horsepower and 406 pound-feet of torque from 2,000 to 5,000 rpm.
And since the P400 is a 48-volt mild-hybrid (MHEV), it also comes with a belt-integrated starter motor. The system harvests energy while braking and stores the electrons in a small lithium-ion battery pack. It also feeds power to the electric supercharger to provide ample amounts of boost. With this tech, the new Defender P400 rushes from 0 to 60 mph in 5.8-seconds.
Yes, we know discussing the zero to sixty times of a large and imposing SUV is like judging a chicken's ability to sing a tune. But the Defender P400 is no slouch compared to similar vehicles. It helps that both P300 and P400 models receive an 8-speed ZF automatic with a twin-speed transfer box.
Legendary Off-Road Capabilities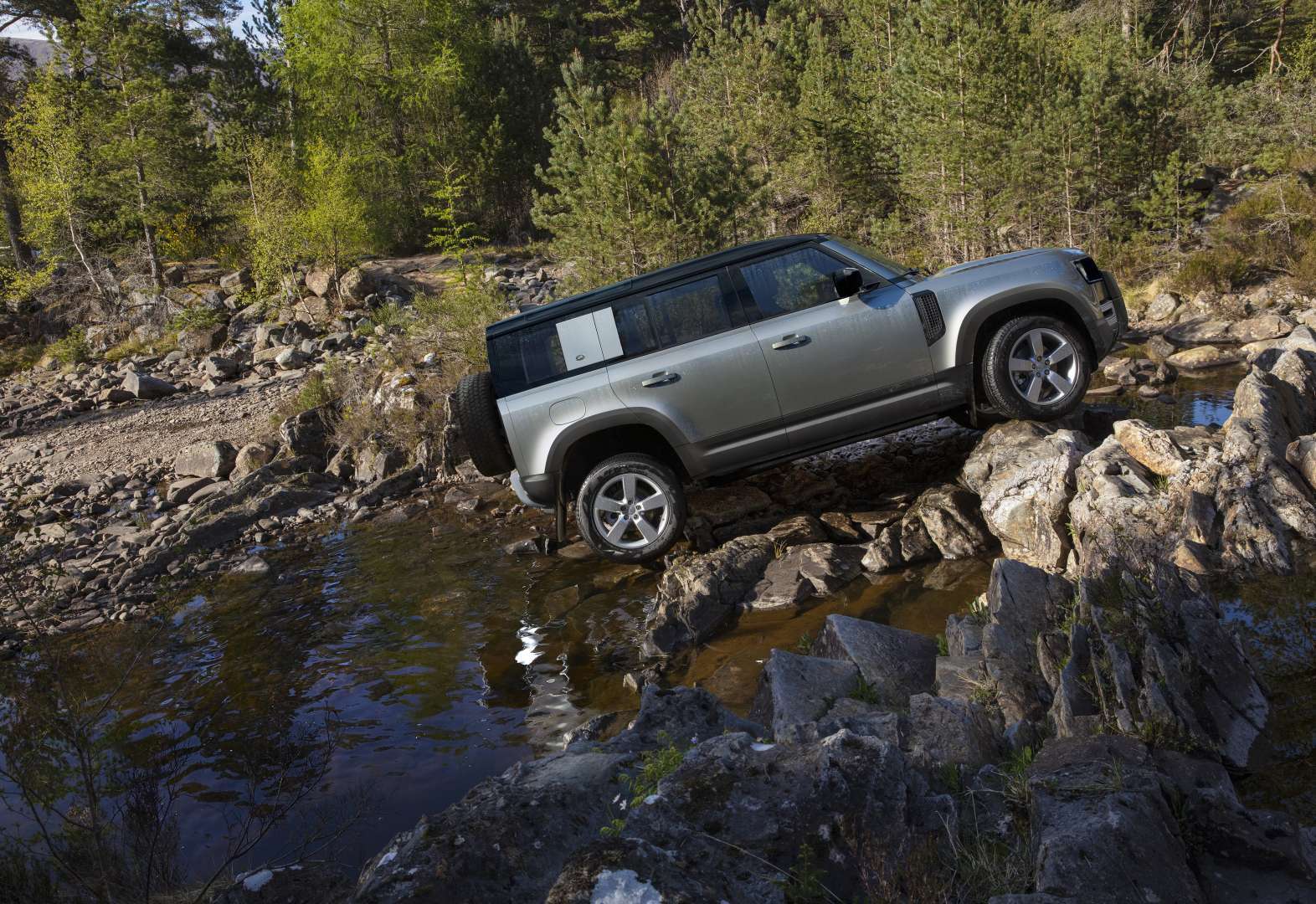 The 2020 Land Rover Defender may have new bones and a new buttoned-down suit, but the British carmaker is not about to sacrifice off-road prowess in the name of on-road refinement. Both the Defender P300 and P400 are equipped with standard permanent four-wheel drive with Land Rover's proven Terrain Response System. It essentially allows the Defender to forge over any type of terrain. "The new Defender is respectful of its past but is not harnessed by it," said Gerry McGovern, Chief Design Officer of Land Rover. "This is a new Defender for a new age, a visually compelling 4×4 that wears its design and engineering integrity with uncompromised commitment."
The new Land Rover Defender is offered in 90 and 110 body styles
Similar to the original Defender, Land Rover is offering the new Defender in 90 and 100 body styles. Both models share the same short front overhangs and are available in six models: Defender, Defender S, Defender SE, Defender HSE, Defender X, and Defender First Edition. The Defender 90 has a shorter 101.9-inch wheelbase and has two doors. Meanwhile, the Defender 110 has a 119-inch wheelbase and four doors (with side-hinged rear doors).
In fact, the Defender 110 is approximately 3.9-inches longer than the Land Rover Discovery. Both the 90 and 110 benefits from a raised body structure by 0.8-inch compared to other large SUVs in Land Rover's lineup.
But there's a catch: the short-wheelbase Defender 90 won't arrive in the U.S. until later in 2020. However, first deliveries of the Defender 100 in both P300 and P400 trim will begin in Spring 2020.
It's available with a front row center seat
Land Rover's newest Defender is available with a front row center seat. With this option, the Defender 110 can be ordered with five, six, or 5+2 seating to maximize the practical and family-friendly nature of the vehicle. The center jump seat can be folded when not in use and transforms into an armrest for the driver and front passenger. With this feature, the short-wheelbase Defender 90 offers seating for up to six occupants. This feature is standard on the First Edition Defender 90 and optional on the Defender 110.
The interior is available in three color combinations with three different interior finish options. Standard materials include woven textile or grained leather for the seats while higher trim models can be fitted with premium Kvadrat textile consisting of 30-percent wool.
2020 Land Rover Defender Pricing
The 2020 Land Rover Defender 110 P300 starts at $49,900. The P400 S trim has a base price of $53,350. The Defender P400 SE starts at $62,250 while the HSE and First Edition starts at $62,250 and $68,350 respectively. The Defender 110 P400 X trim is the most expensive in the lineup with a base price of $80,900.
Can't wait to get your hands on the new Defender? You can start configuring your new Defender at Land Rover's official website.
2020 Land Rover Defender Gallery