Australian Grand Prix 2022 is knocking at the door, and McLaren Racing has arrived to the paddock with a surprise for the racing community and fans. In collaboration with LEGO Australia, they've created a stunning 1:1 LEGO replica of the F1 car in the trademark papaya colorway.
The team is looking good in Friday practice so far, as compared to the first two races of the season. Daniel Riccardo is going to be on homeland this time around, and his initial introduction along with Lando Norris to the spell-bounding LEGO version was refreshing. The ability of both of them to climb easily inside the cockpit is something that's unique and worth appreciating.
LEGO McLaren Formula-1 car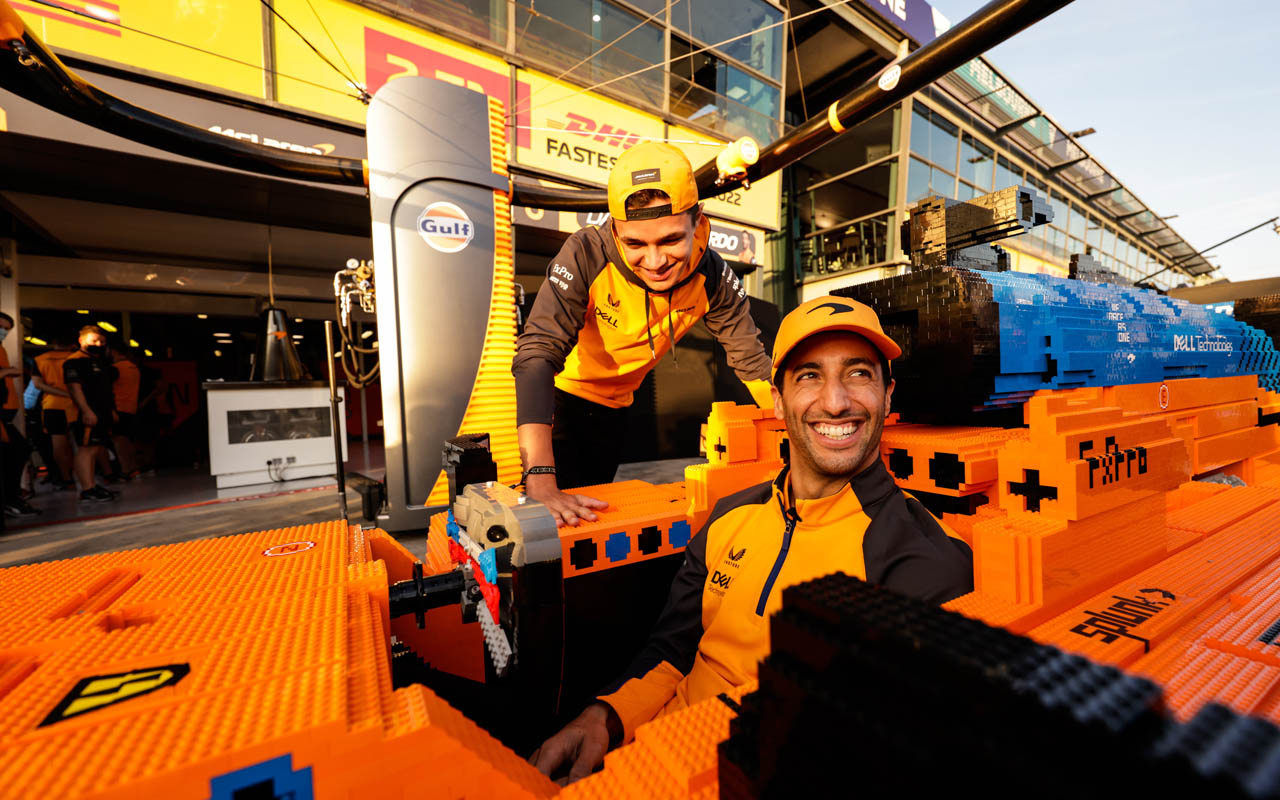 The sheer attention to detail in this LEGO F1 is incredible as the time invested in the making is inspiring. Connecting together the 288,315 LEGO bricks with more than 1,893 man-hours being put in the making is in itself an incredible feat. This life-sized F1 car is the result of an effort by LEGO Masters Australia judge Ryan 'Brickman' McNaught and his team.  
They took realism to another level with mechanical features including moving engine pistons, a locking differential and a steering wheel that's removable just like on the real version. According to Niels Henrik Horsted, head of product at LEGO Technic, this creation is a testament to the eagerness to push the limits via technology and design.
Additional details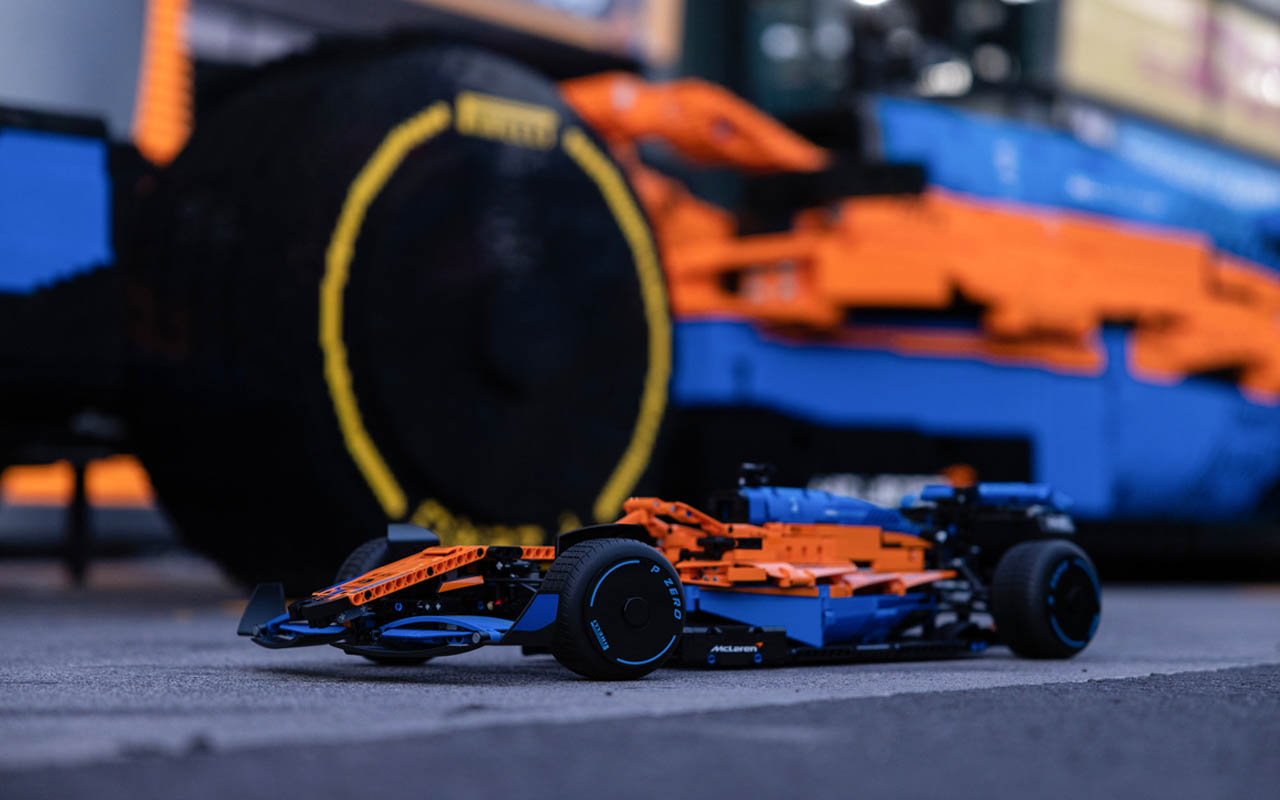 This 5.7-meter-long, 2.4-metre-wide brick-built F1 McLaren Racing will be showcased at the Versor Tech Hub near gate 10 for the fans to witness from close quarters once the weekend race goes green.
For those who'll not be able to make it to the Australian GP, the next best thing is to own the scaled down version of the McLaren F1 car dubbed the LEGO Technic McLaren F1 which got sold out due to its huge popularity. Thankfully it is now available for backorder soon, and also available vis the global retailers for F1 fans to own.