Whenever the ROUSH name is splattered in front of a Ford Mustang or F-150, you know it means business. The 2019 Roush Nitemare F-150 is the newest to receive the Roush treatment. And by just looking at it, you'll know the Nitemare F-150 is not intended for the lumberyard.
On the contrary, Roush has created the ultimate performance street truck. Where the conventional F-Series is a work truck, the Nitemare F-150 is meant for two things: show and go. And why should a truck be like Roush? Think of it this way; the normal F-150 is an athletic weightlifter, a huge and burly fellow with an infectiously pleasing attitude. Meanwhile, the Roush Nitemare F-150 is the all-star track sprinter with the heart of a lion, and we love it for being like that.
Roush Means Power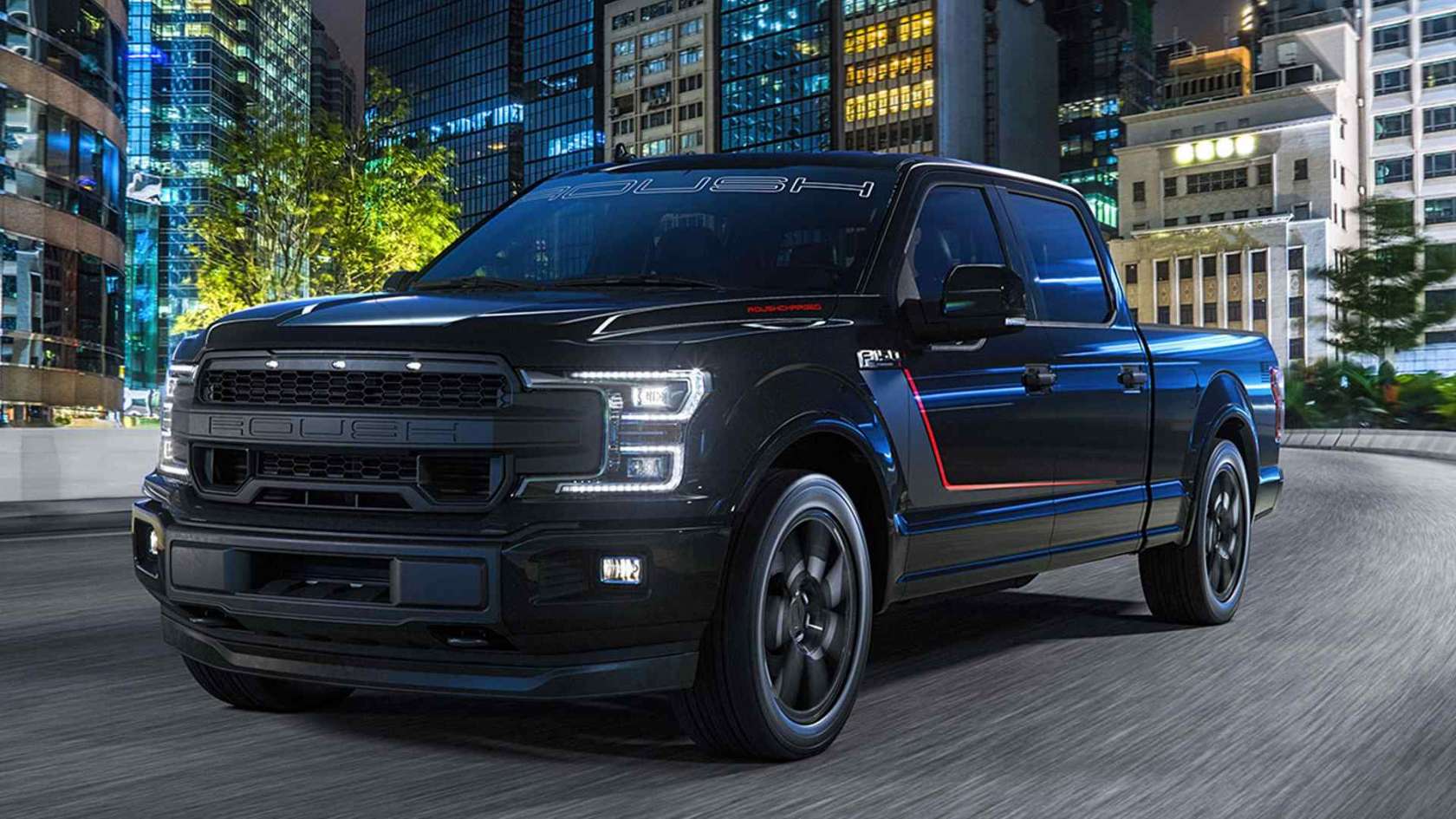 The Roush Nitemare F-150 wouldn't be the track sprinter if it didn't have a huge, loud, and powerful motor. It starts with a 2019 Ford F-150 4×4 with a 5.0-liter V8. From there, Roush applies the secret sauce: a Roush TVS R2650 supercharger.
The blower motivates the V8 to churn out 650-horsepower and 610 pound-feet of torque. And if you think about it, the Nitemare F-150 produces more power than a Shelby Mustang GT350R, which is impressive for a pickup truck. In fact, the Nitemare F-150 Supercrew rushes from 0 to 60 mph in 4.1-seconds. The regular cab is faster at 3.9-seconds, which is faster than some sports cars like the Aston Martin V12 Vantage S and Ferrari California.
Lowered Stance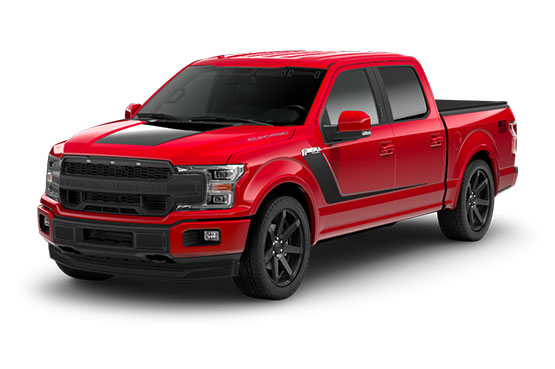 In order to better harness all that power, Roush fitted the Nitemare F-150 with a lowering kit. It not only improves handling and stability as you accelerate like a rampaging bull, but it also gives the truck a meaner and more aggressive stance.
The lowered ride height is further defined by the custom 22-inch black Roush wheels. The rollers are wrapped in Continental CrossContact LX20 premium all-season tires. We find this surprising given the CrossContact LX20 is a premium all-season tire. We were expecting a sportier set of rubber for a 650-horsepower pickup truck, but there's a reason for this.
The Roush Nitemare F-150 is not a dedicated track monster. It's a tuned pickup truck for the street, one that could be driven day-in and day-out with nary a complaint. And as such, it needs a premium set of rubber offering excellent wet and dry traction with impressive mileage and excellent fuel economy.
Tasteful Exterior Mods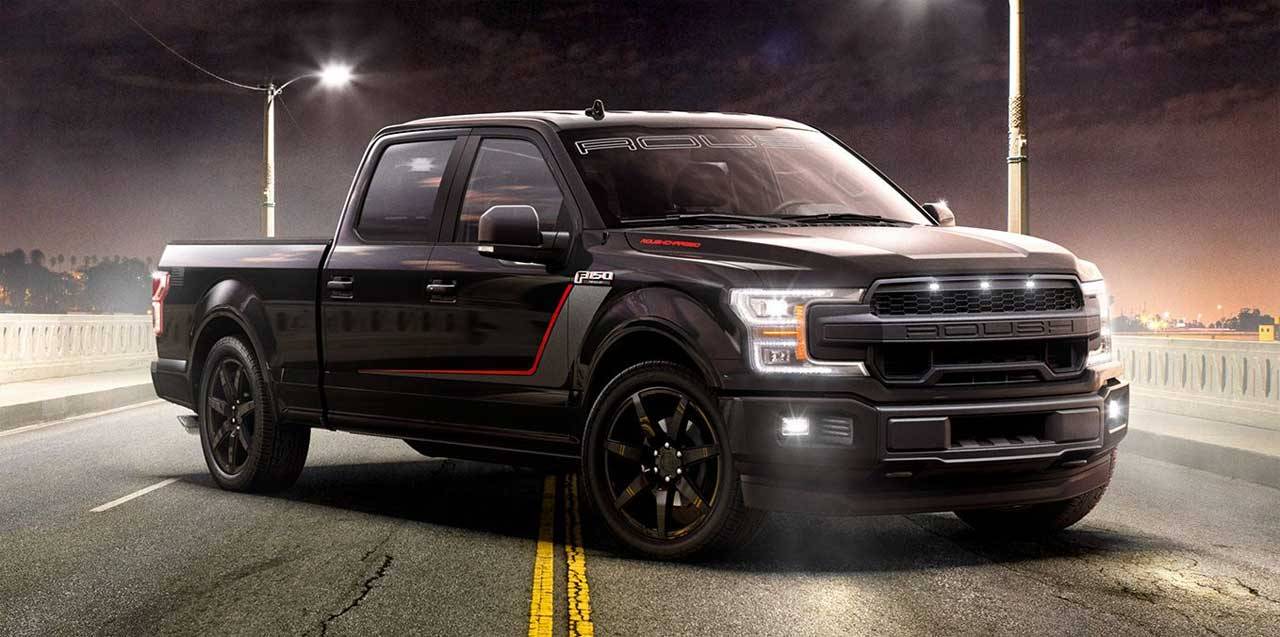 It wouldn't hurt if the Roush Nitemare F-150 stands out from a regular variant, right? Roush made sure their newest creation looks the part by giving it a custom front grille with integrated accent lighting and a new front bumper cover. It also receives a ROUSH windshield banner and a plethora of body graphics including the signature hockey stripe side graphics running from the front fenders to the doors.
Optional Active Exhaust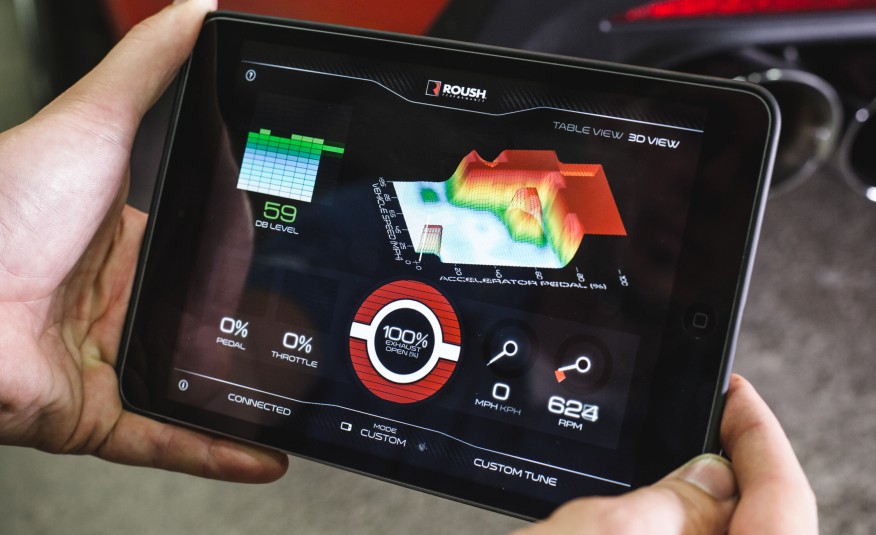 The 2019 Roush Nitemare F-150 is fitted with a standard performance exhaust system. Make no mistake, the stock exhaust kit is already pretty loud by supercar standards. But Roush is offering the optional active exhaust system utilizing what the company calls Performance Valve Technology.
With this kit, you can choose between four settings by fiddling with console-mounted dial and choose touring, wide-open, sport, and custom mode to adjust the exhaust sound. In fact, you can also use the Roush Active Exhaust mobile app to achieve the same task or create a custom sound profile to your liking.
The Roush Nitemare F-150 comes with a 3-year warranty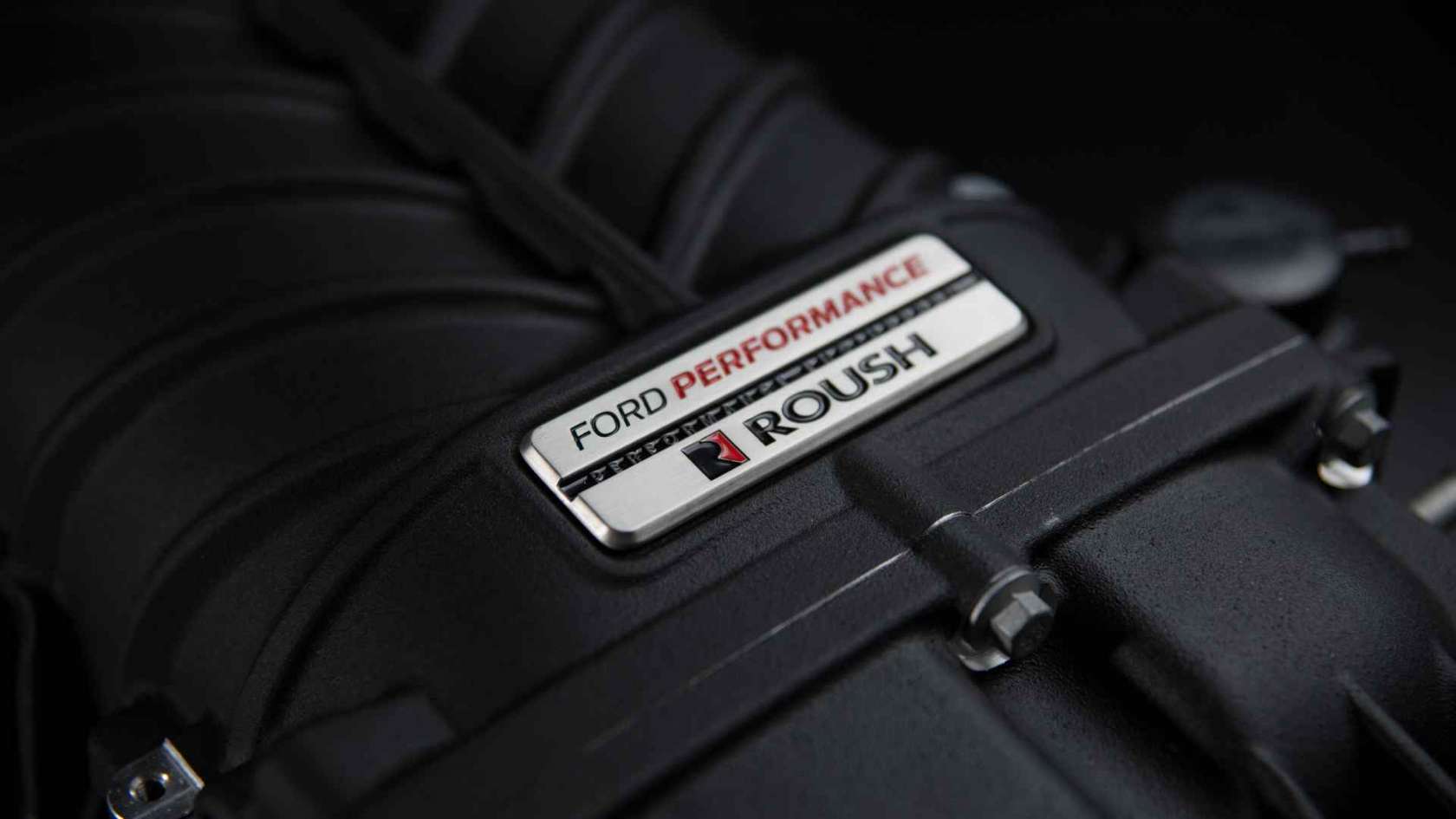 Roush is backing it all up with an impressive 3-year/36,000-mile warranty. All you need is a 2019 Ford F-150 regular cab or SuperCrew and $20,000 to experience the Roush Nitemare F-150. Roush even claims the Nitemare F-150 is the world's quickest production truck, which can only be true if the F-150 is not a Ford production vehicle, which it is.
No matter. With specs like this, why bother with an expensive and fragile supercar?