This jacket provides a winning combination of looks, warmth, light weight, and recycled materials
Fall is afoot and winter is abreast, therefore it's time to start thinking about cold weather gear and fashion. Mountain Hardwear has added a new product to their outdoor gear repertoire, called an insulated hoodie. I had the chance to test out the Ghost Shadow Insulated Hoodie recently in some fairly harsh conditions … its winning combination of light weight, premium insulation, and recycled nature, all took me by great surprise – making the Ghost Shadow Insulated Hoodie one of my favorites.
How good can this high-priced hoodie be?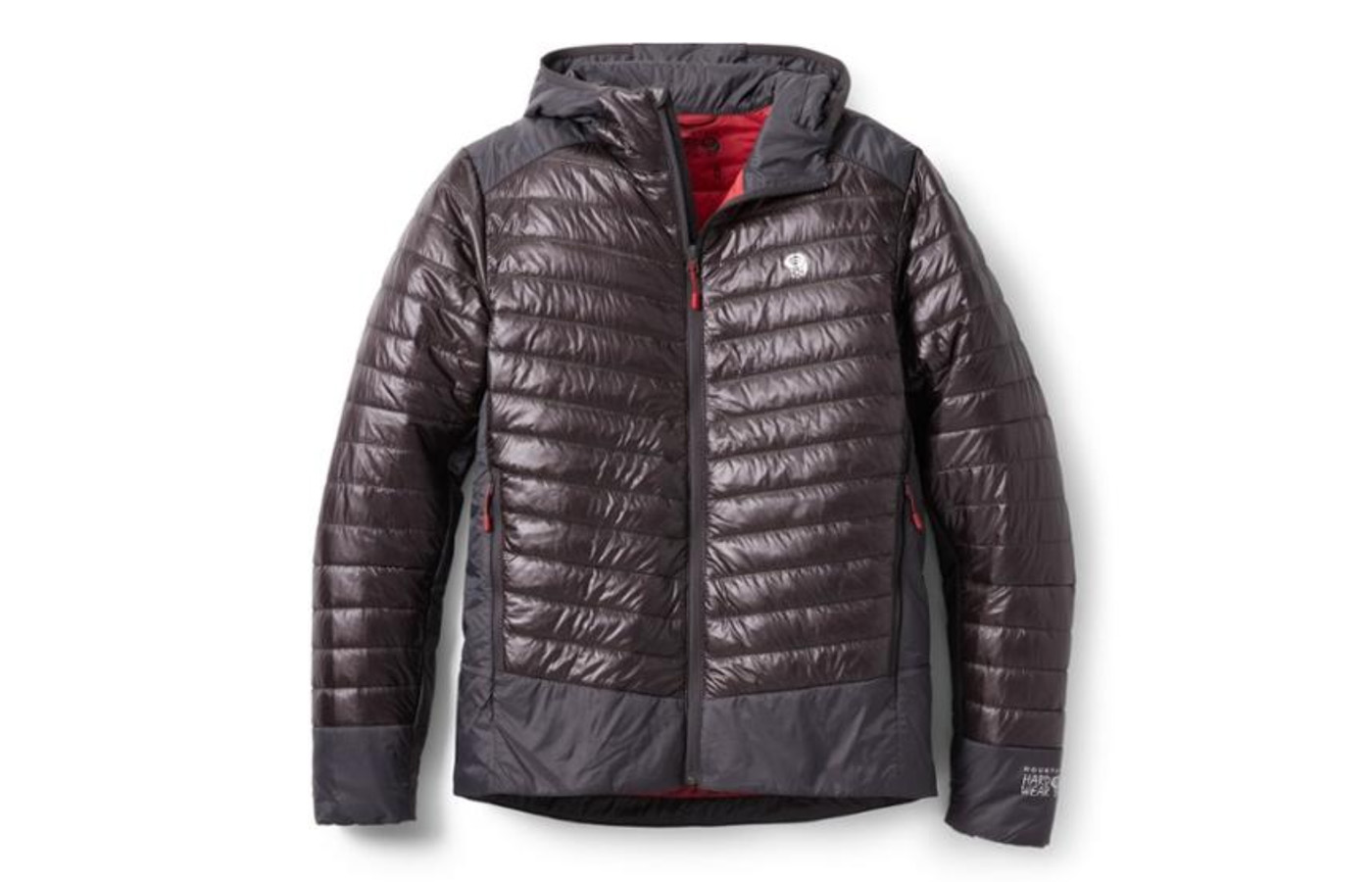 I was perusing the aisles of the local REI and admiring all the cool new stuff when I first came across the Mountain Hardwear Ghost Shadow Insulated Hoodie. When I saw the price tag of $250, I couldn't help but wonder about such a pricey hoodie. Especially when heavier down jackets were selling on an adjacent rack for not much more cost. So, it was time to find out, was this hoodie worth it?
Mountain Hardwear is actually a subsidiary of Columbia Sportswear since 2003 and is considered a niche line of high-performance apparel for outdoor athletes, mountaineering enthusiasts, and customers inspired by an active and outdoor lifestyle. In general, Mountain Hardwear gear is excellent, reliable, and, it also happens to look great.
The nitty gritty and technical specs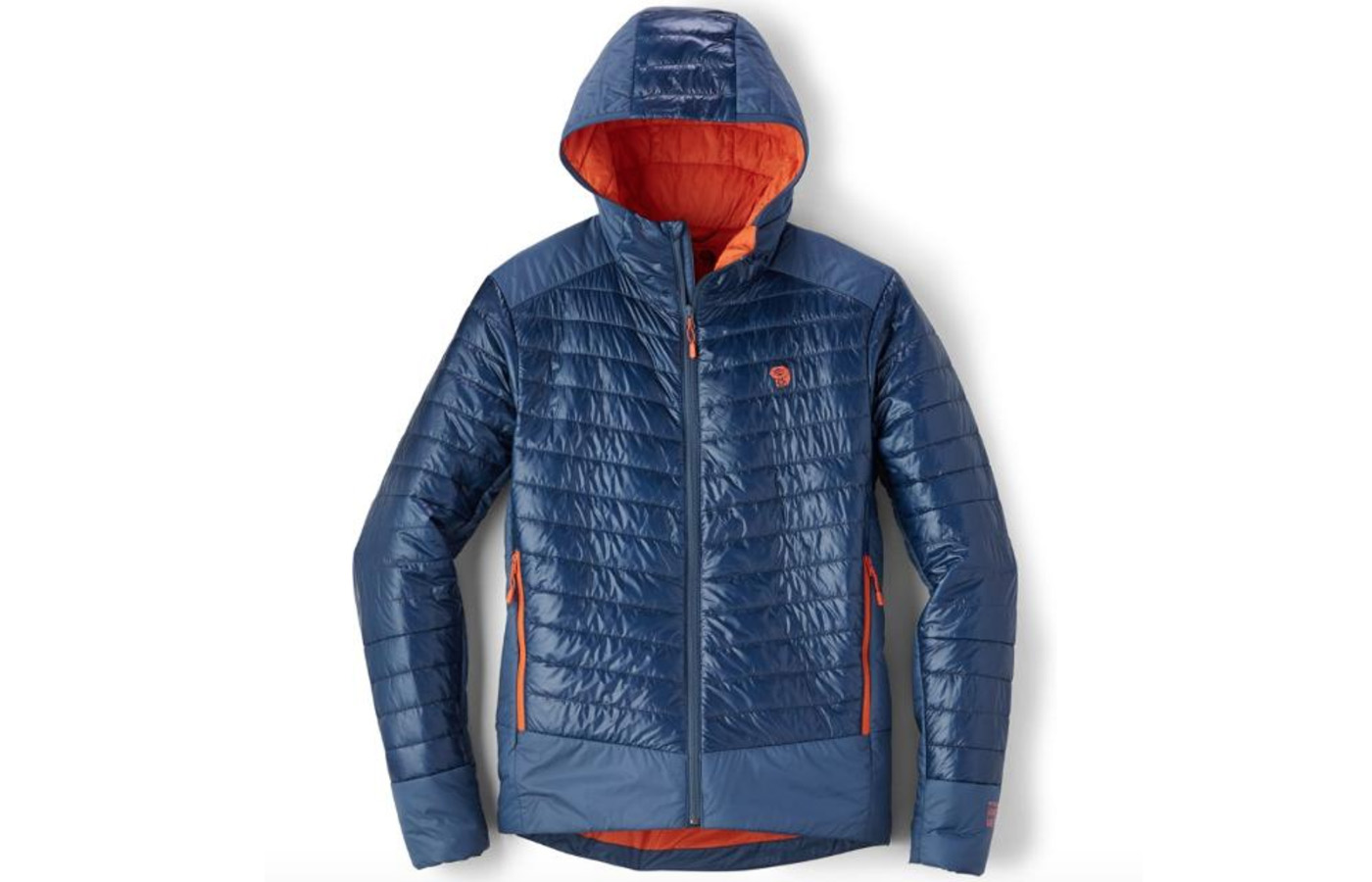 Mountain Hardware's Ghost Shadow Insulated Hoodie has a lot going for it … its look, feel, light weight, packability, the promise of a high degree of warmth, and use of eco-friendly materials. A multi-sport piece of gear with a recycled 10-dernier ripstop nylon exterior, and 20-dernier nylon lining. It is insulated with 80g of synthetic PrimaLoft fibers – of which 70% of which are recycled.
Other notables are that it easily packs into its own pocket and features a hood and has two deep pockets on the inside for things like your mobile and slim battery pack. Not to mention, the fact that it is windproof – more of which I'll get to in a second.
A myriad of eco-friendly features and finishes
Body mapping construction ensures warmth with 80g of PrimaLoft Silver Hi-Loft around the torso and 60g of insulation throughout the arms and hood … the benefit of having lower weight in certain places is for freedom of movement and full range of motion. You'll find two zippered handwarmer pockets on the outside, soft elastic cuffs and drawstring to help seal in the heat.
The hoodie is constructed with the environment in mind. The entire jacket is made with 88% recycled materials, while all zippers are YKK from 48% recycled material. It has a 100% recycled nylon with CZero PFC-free durable water repellent (DWR) finish. The company says that 52% less water is used to produce it than similar styles and brands.
The verdict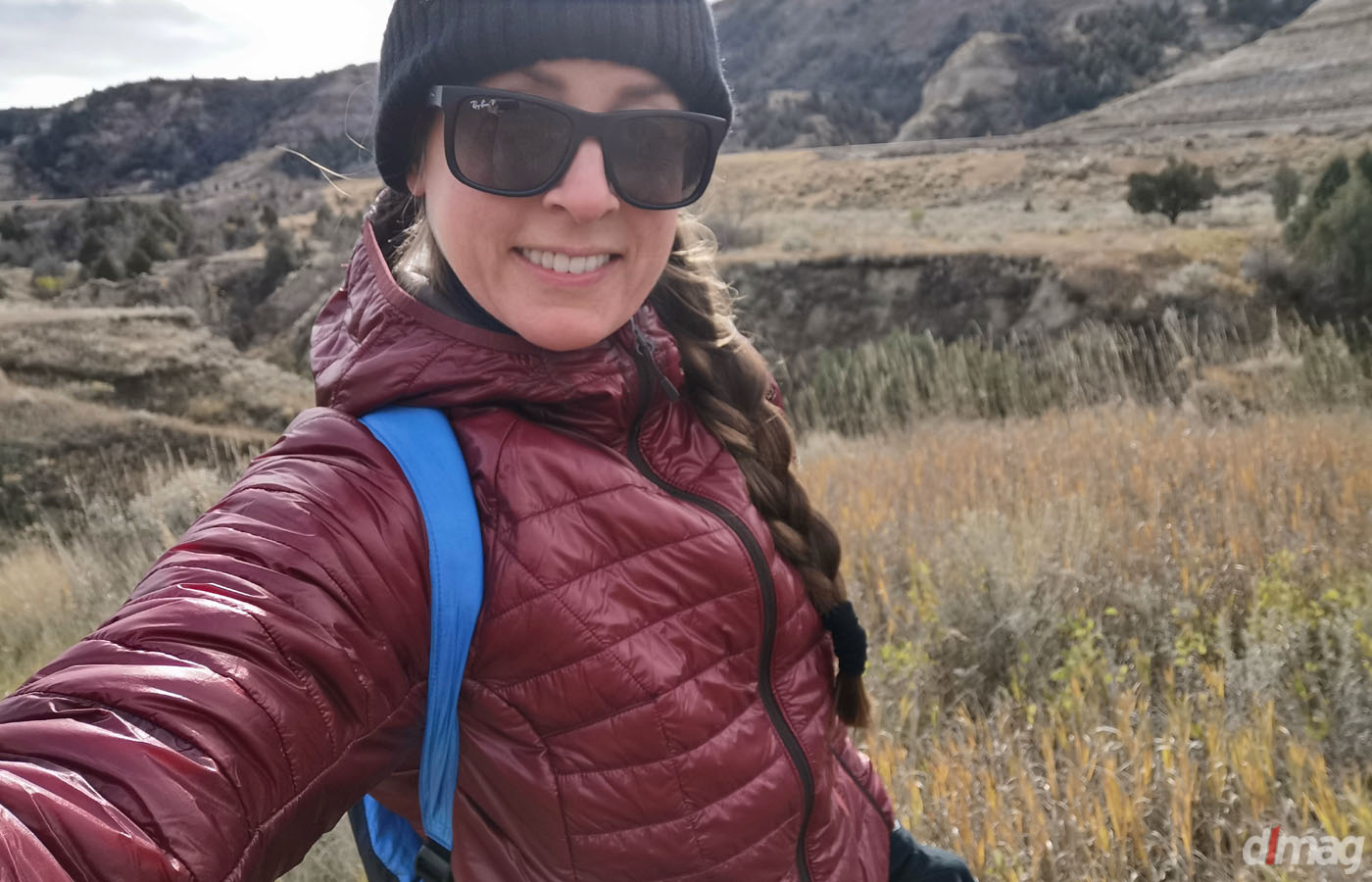 Even though they call this a hoodie, I will tell you first-hand, that for, all intents and purposes, you can safely consider it a jacket that delivers exceptional warmth for its lightweight. The fact that it is highly breathable, compressible and remains an effective insulator even when damp is all the more reason to buy it.
It has a soft and satin feel to it and doesn't fit too snug or too loose, making it perfect to pair with a lighter or heavier base layer and mid-weight fleece for example. I recently wore this jacket on a journey to North Dakota and trekked across grassland and prairie where the snow has already begun falling, and bitter cold wind is a legendary fact of life. Daytime temperatures were around freezing, with nights well into the teens. As a woman who gets cold easily, I'm certain the jacket will perform well for men. Although, I did have on a warm hat, gloves, socks and fleece pants too to complete the outfit.
It feels like a feather and comes in stunning colors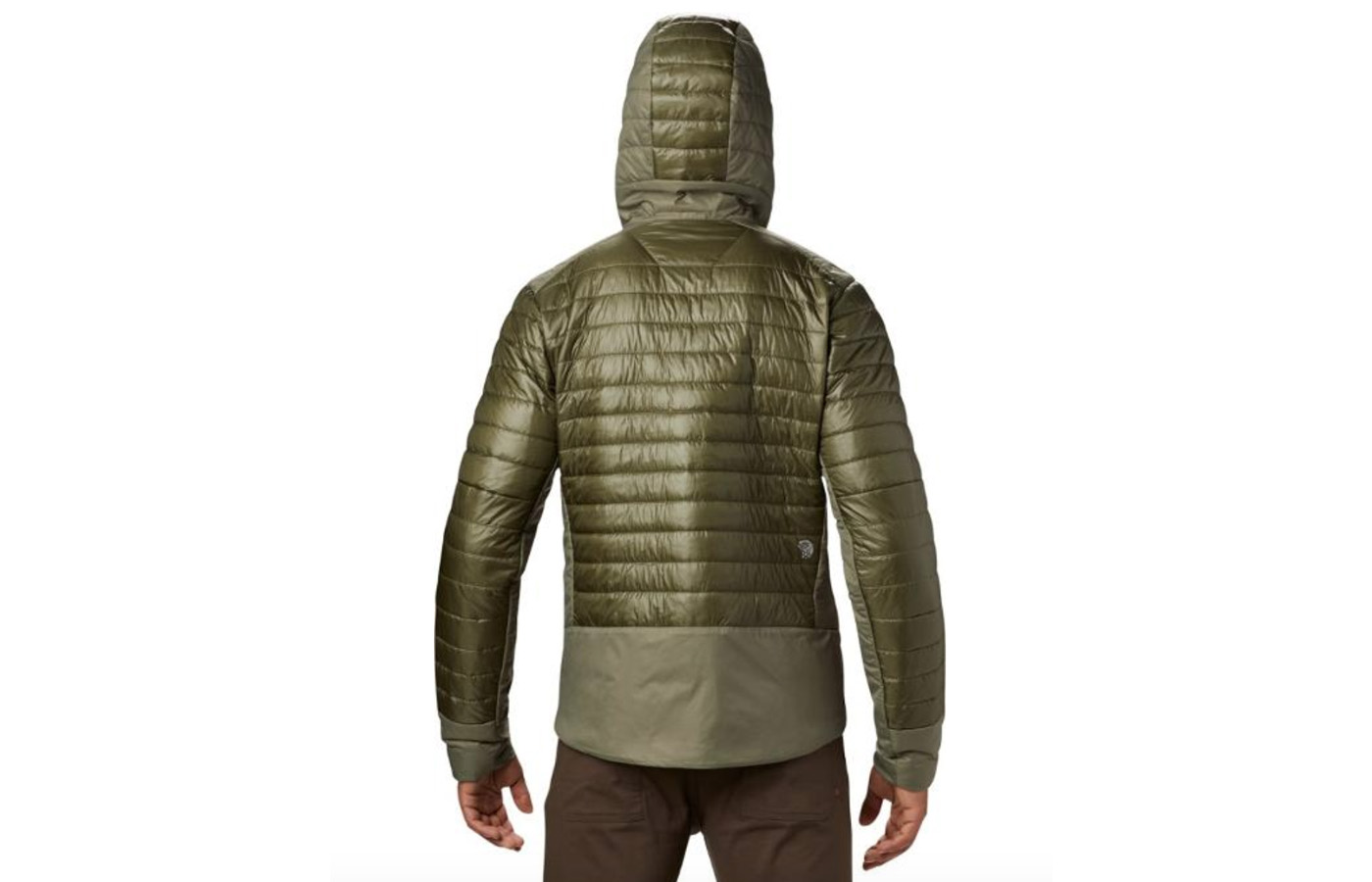 It feels like a feather when wearing it, so much so, that you'll barely notice it's there. And, also good to note was that my movement was not restricted at all. The only thing that I would like to see is a heavier dernier nylon on the outside, but that's more for peace of mind, depending on your activity. This jacket is an excellent choice for travel, trekking, and around town. While you may want to take a long a heavier down jacket too for extremely cold environments, this hoodie really does a good job at holding its own in most environments.
It comes in some seriously stunning colors for men, like the beautiful Bordeaux wine-colored 'Dark Umber', 'Light Army' Green, an intriguing shade of grey called 'Void', and sharp blue 'Zinc' with orange contrasts – with many more additional colors available in the women's version. Available for $250