If not actually traveling, one of the many things we like to do is check out Airbnb. There's something therapeutic about seeing some of the nicest accommodations available around the world. Everyone in the list is a potential pick but more often than not, it can be difficult to make a choice when you actually have to make one.
We've seen quite a few interesting and appealing accommodations recently including the Airbnb Luxe for those who want to vacation the luxurious way, that Goodyear Blimp you can actually rent, and the Jim Beam American Stillhouse where you can freely enjoy a bourbon. There's also the Airbnb Animal Experiences and Airbnb Adventures where you can pick your own extreme travel.
For a more different yet familiar experience, Airbnb has prepared a list of first-class inspired accommodations. If you haven't tried traveling Business Class, you may want to try at least one of the retrofitted aircraft on Airbnb. These are old aircraft customized and turned into extra special staycation experience. Well, to get to each of the destinations, you still need to fly. Most of them are in Europe so if you've been planning that Euro trip, you may want to check out these Airbnb listings.
Arabian Nights "Airbus"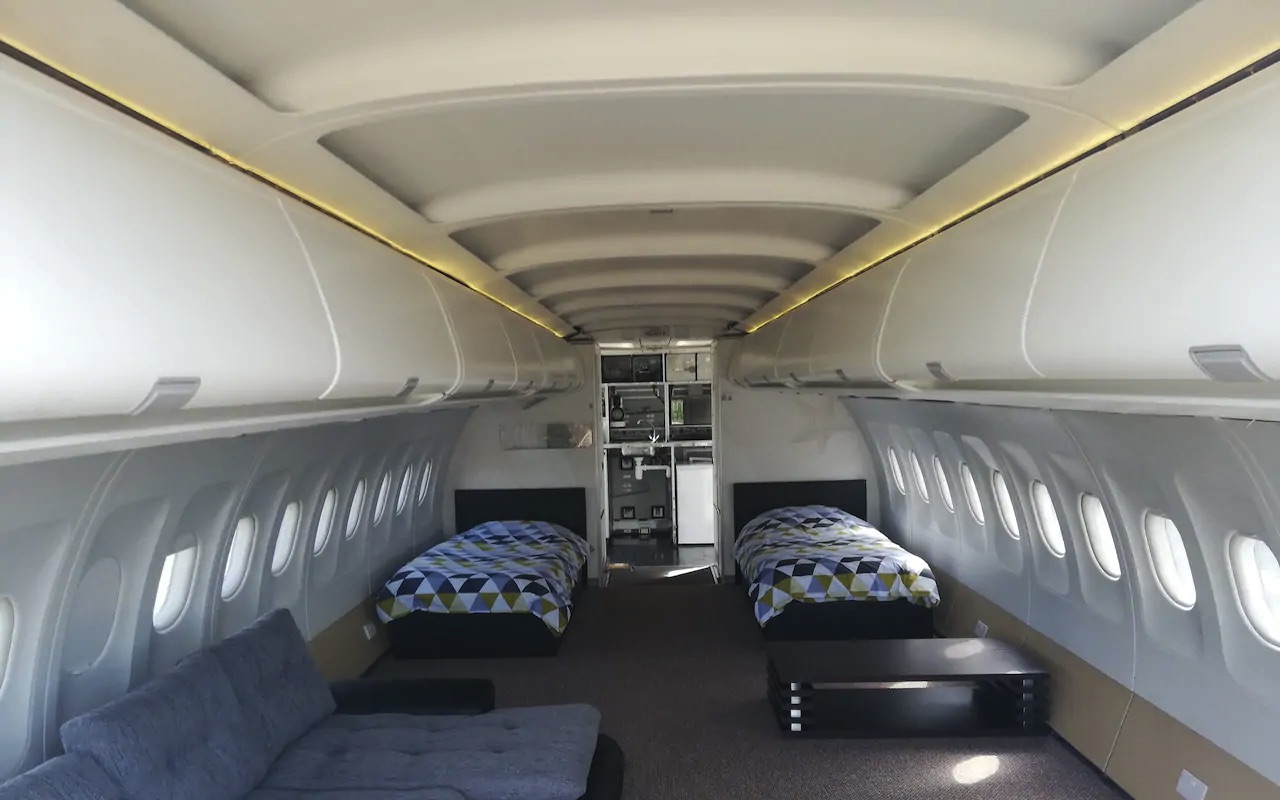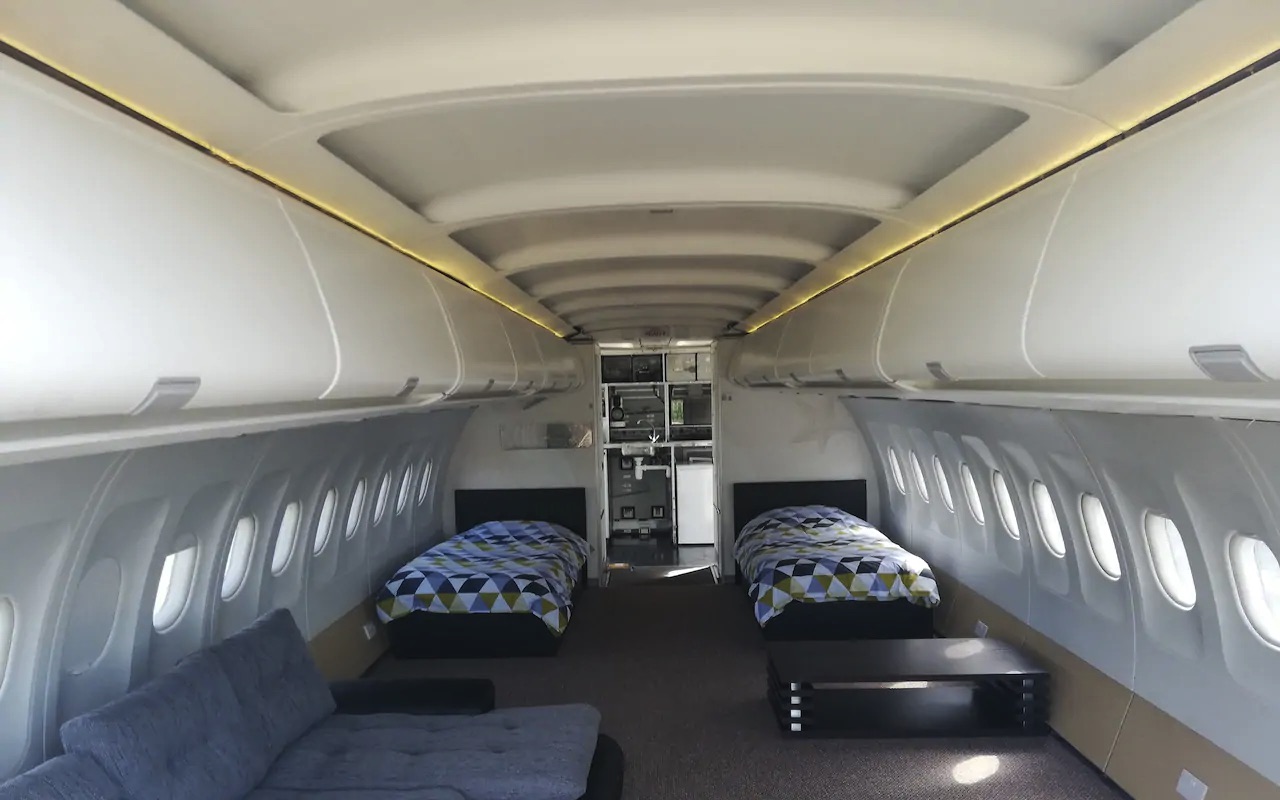 Redberth, UK – This is a real Air Bus from Air Canada then leased to Air Malta. Eventually, Etihad purchased the plane in 2003. Such history for a plane but it is now part of another interesting Airbnb find.
Most of the original features have been retained as well but with minor modifications to improve the aesthetics. For example, the cross section of the plane hosts the living area and bedroom with a sofa bed and two single beds. The original switches are modified for the lighting and if you head towards the back of the outside shelter, you will spot the mural of an oasis in the dessert. ($233/night)
Avion Cessna et Tour de Contrôle dans les arbres (Plane Surrounded by Trees)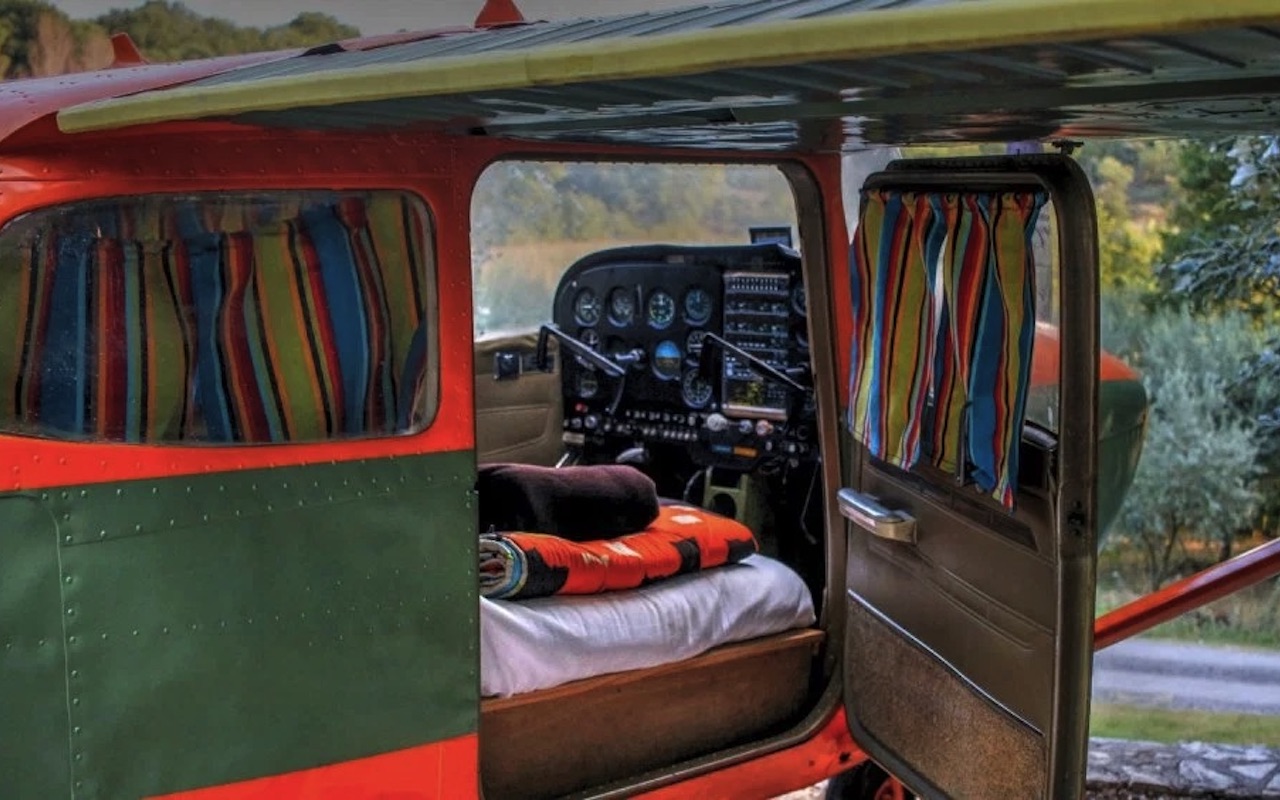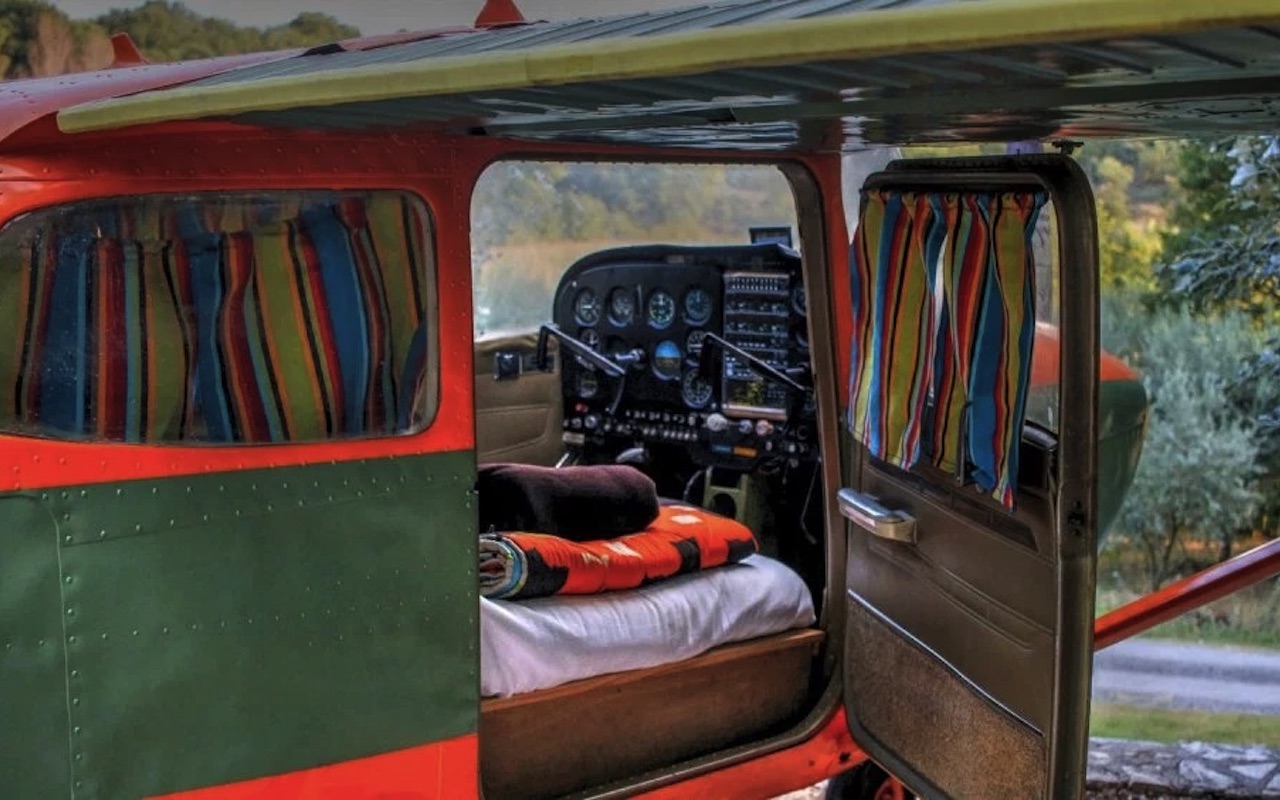 Barjac, France – Literally, this is a plane surrounded by trees. Up to five guests can stay at the old Cessna. It's located in a large green garden that will make you forget where you are.
Take advantage of the breakfast prepared by the host, WiFi when you need to go online, fresh towels, and access to a pool area. It's best for those hot summers when you'd want unlimited access to the pool. ($95/night)
El Holandés Errante (The Flying Dutchman)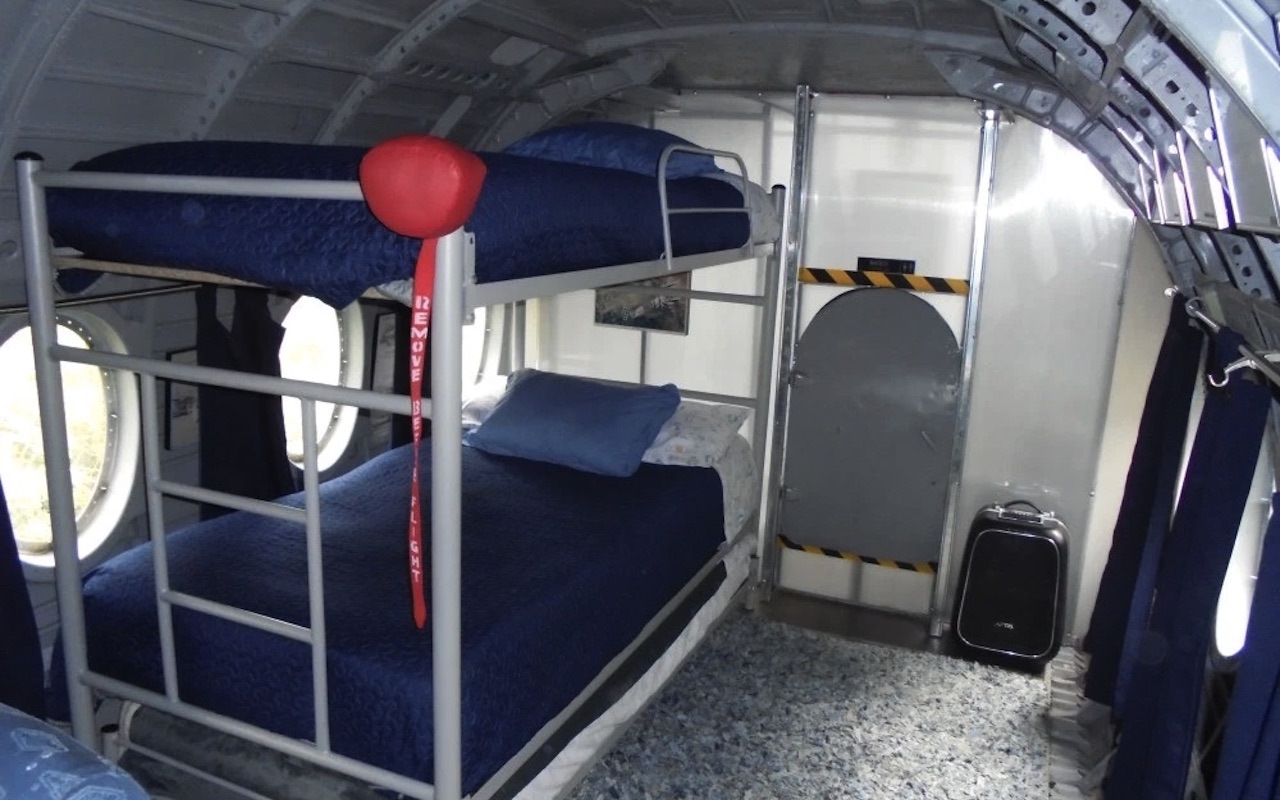 Bogotá, Colombia – This non-Europe Airbnb listing can only accommodate three guests. It's a different experience in Bogota as the plane is situated very near the Chingaza National Park. It's within the forest so imagine the peace you can have while there.
It's an old Fokker 27 plane, or at least, part of it, that has served the United Nations before when Georgia was fighting for its independence. ($82/night)
Sleep in a True Plane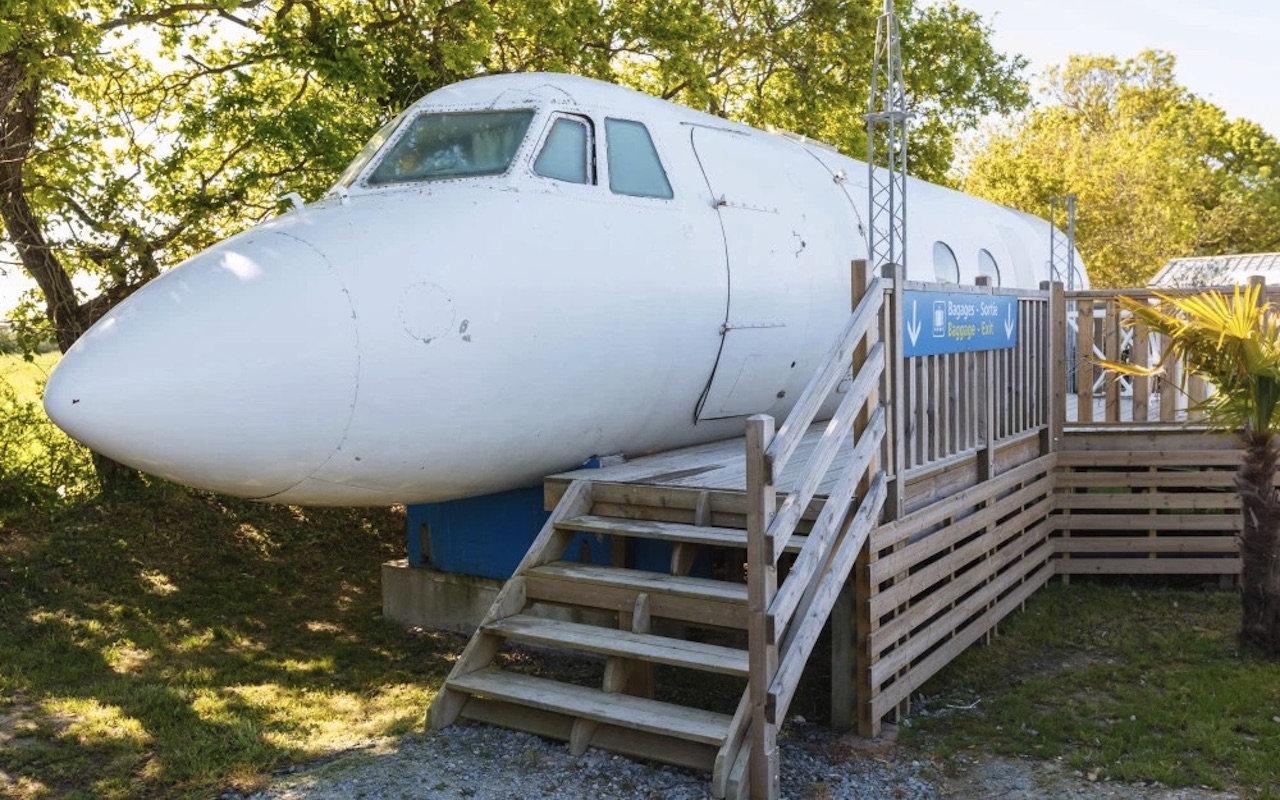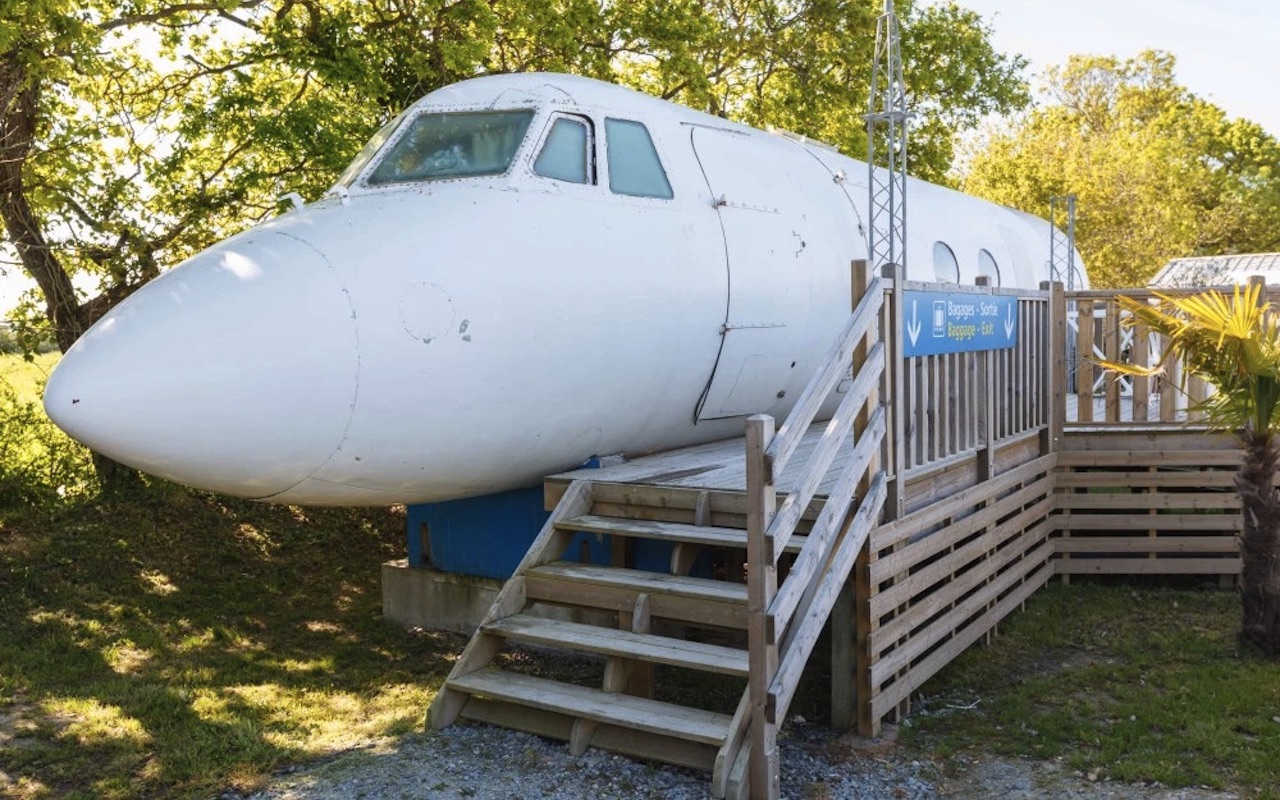 St. Michel Chef Chef, France – This is a real plane that can accommodate up to four people. Situated in Le Haut Village, the True Plane features a pair of double beds. From May to September, you can enjoy the swimming-pool and the water slides on site.
Located only two minutes from the sea and next to the beaches of Tharon, Pornic and Saint Brévin, it is a great spot for your next vacation. In the living room are another two single beds so all guests can sleep comfortably. ($100/night)
The Jet Star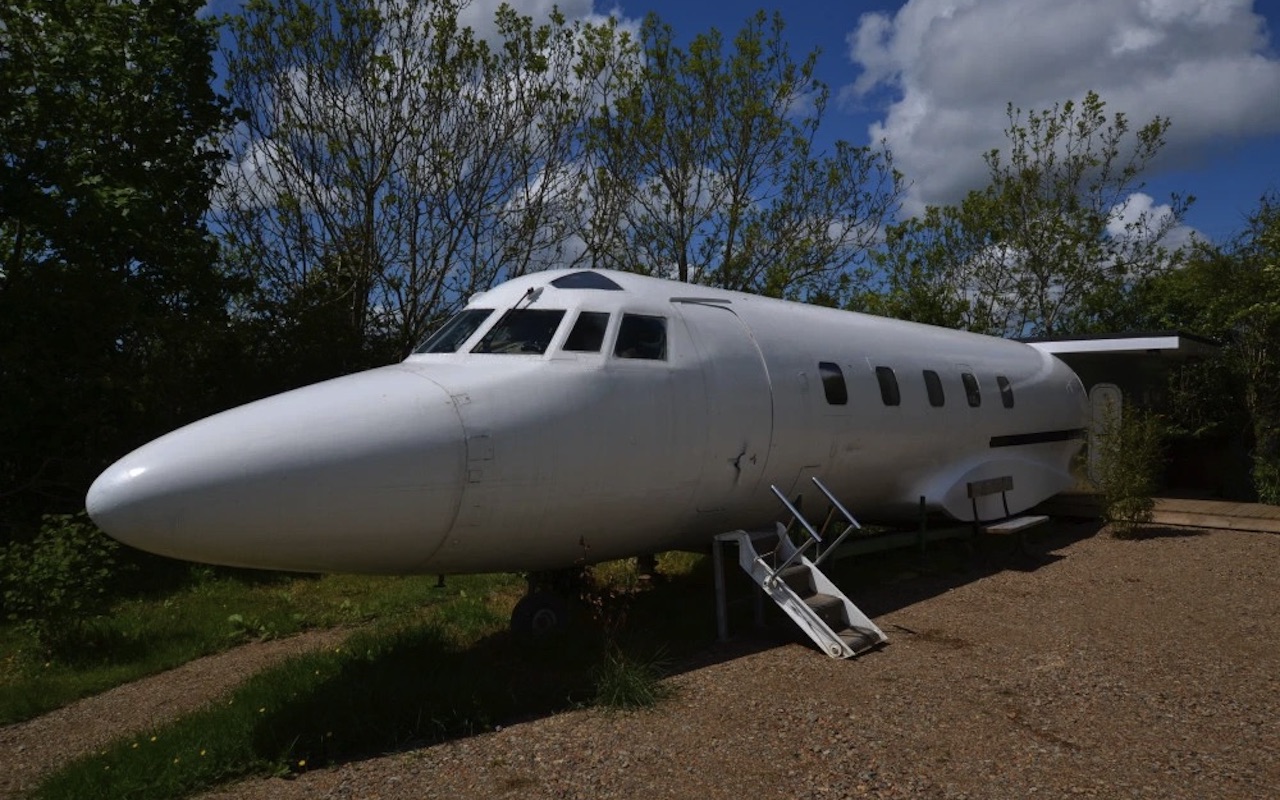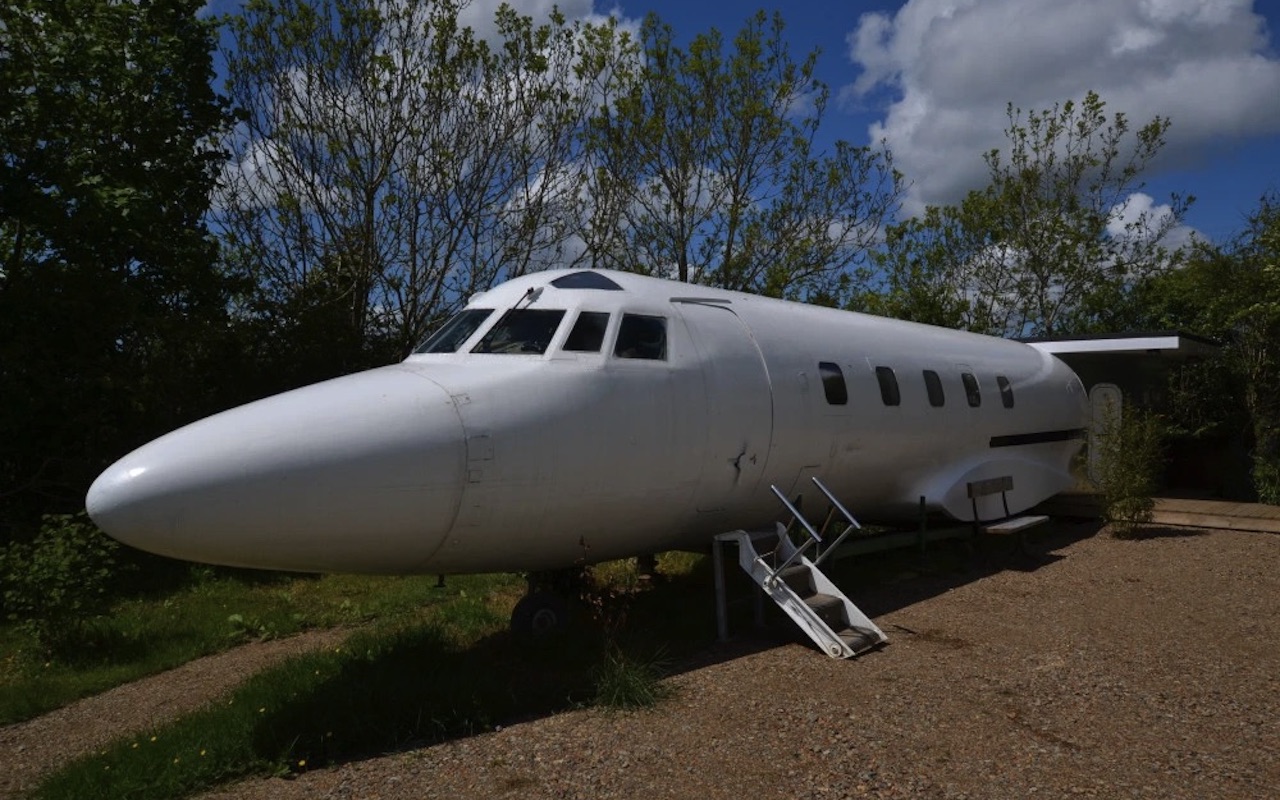 Redberth, UK – Here is another first-class experience because it's like you're riding a first-class plane. The private jet could originally seat nine passengers but it can only hose up to four guests max. There's only one bedroom but the host has prepared three beds for a great stay.
The Jetstar is an old plane but it has been preserve to still show the original features but with a modern twist. Play flight games on the Xbox in the cockpit area to complete the "flying" experience. ($155/night)
Waitomo Woodlyn Park Plane Tail Unit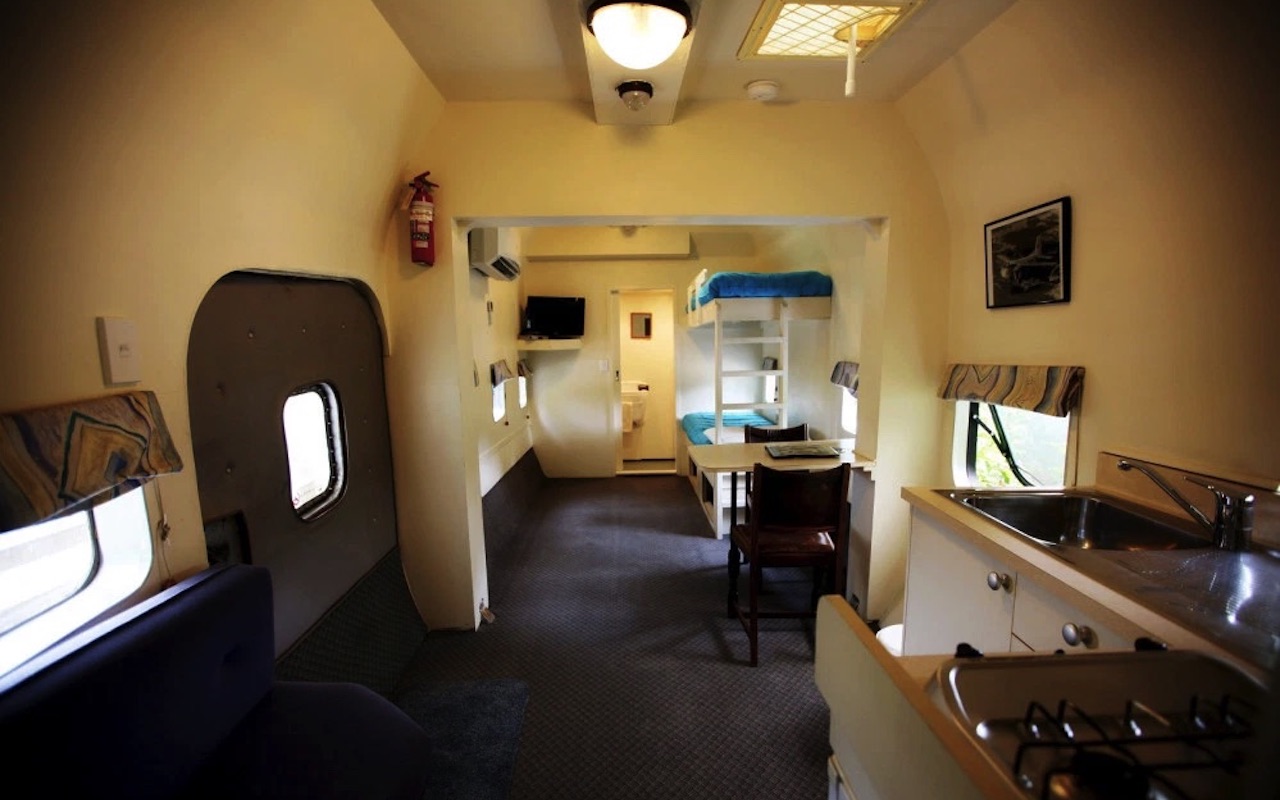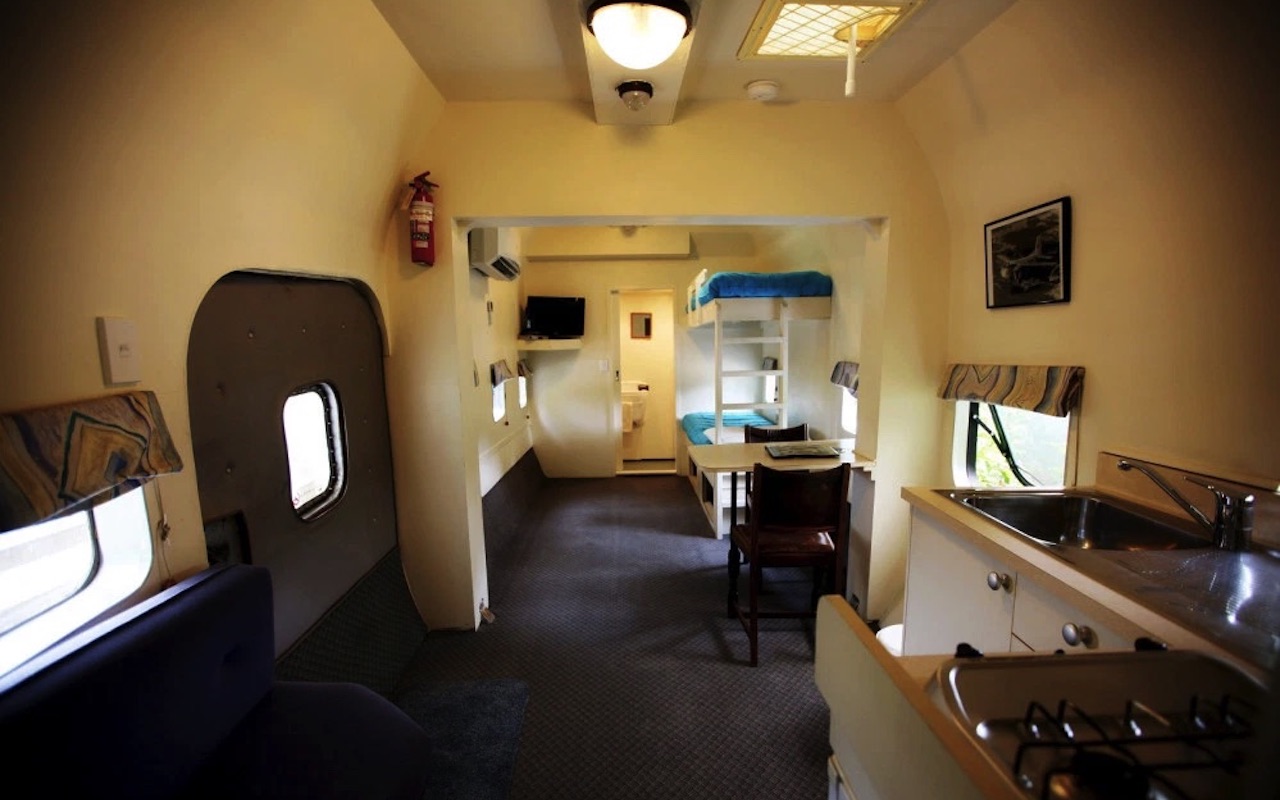 Waitomo, New Zealand – Fly to New Zealand to check out Hobbiton. And to complete the experience, stay at Waitomo Woodlyn Park Plane Tail Unit which is one of the last few allied planes from Vietnam.
It's good enough for four guests to enjoy. The overall experience of this place, is a good reminder of living in a vintage dream home.  ($115/night)
Army Westland Lynx (Helicopter Glamping)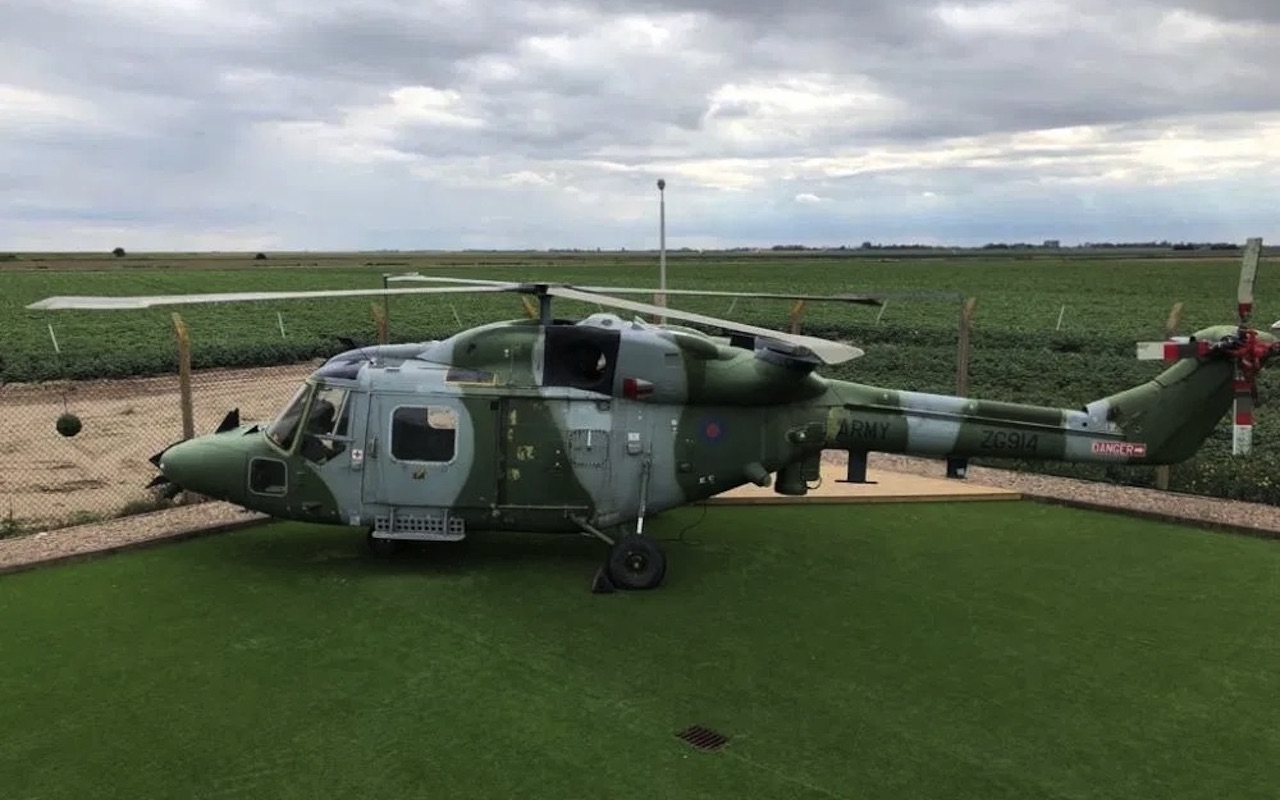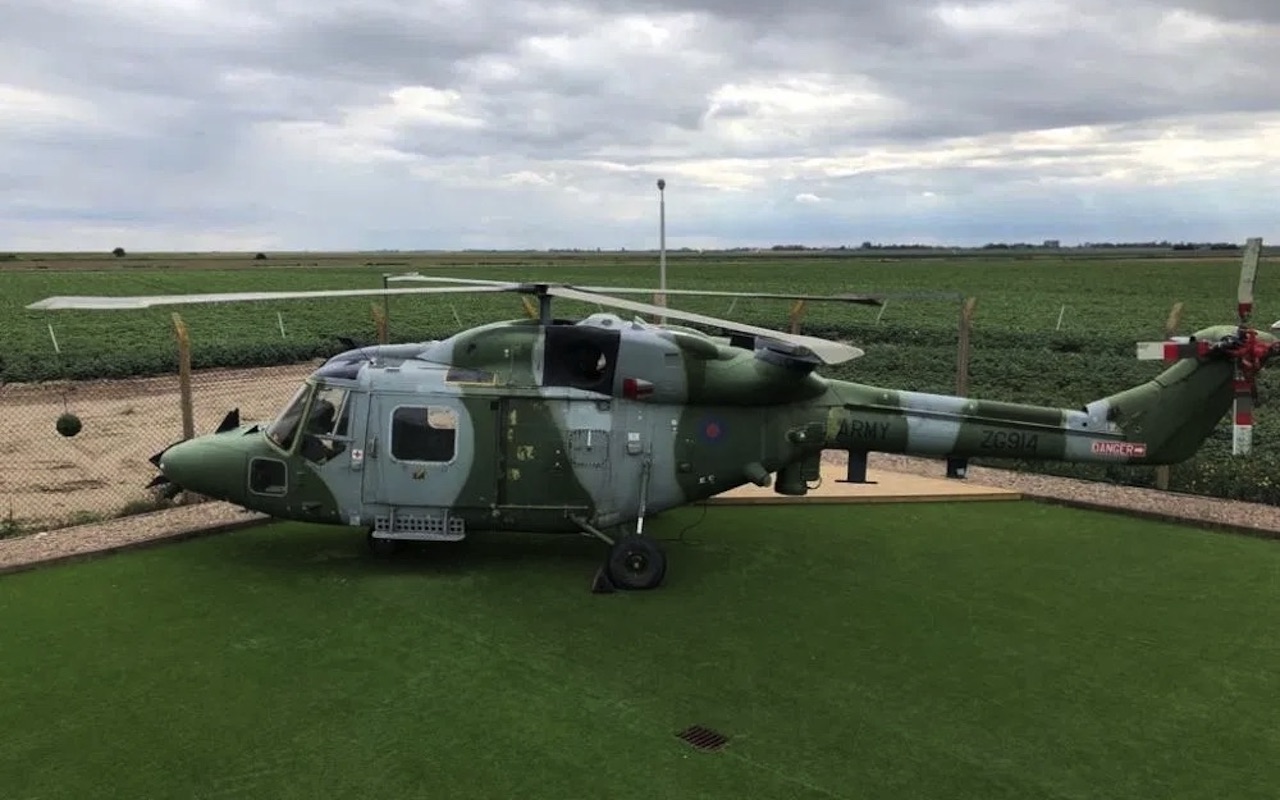 Lincolnshire, UK – This one is unique among the choices earlier because it's an actual helicopter, not an airplane. It's situated in an old RAF Wainfleet base. It's a bit cramped but you can now experience riding and sleeping in a helicopter.
It's not just an ordinary chopper because you get to camp in an ex-army Westland Lynx helicopter. What's so special about it? It was once used to serve in Afghanistan. Make sure you're okay staying with such old planes because we don't want you panicking or traumatized. ($65/night)