If I have to be honest with you, then the first thing that strikes me about the BALL Roadmaster Icebreaker, is the fact that it uses 904L Steel in its construction. We typically see Rolex favor 904L Steel while many others opt for 316L steel. The main reason behind choosing the former over the latter is that it has higher corrosion resistance.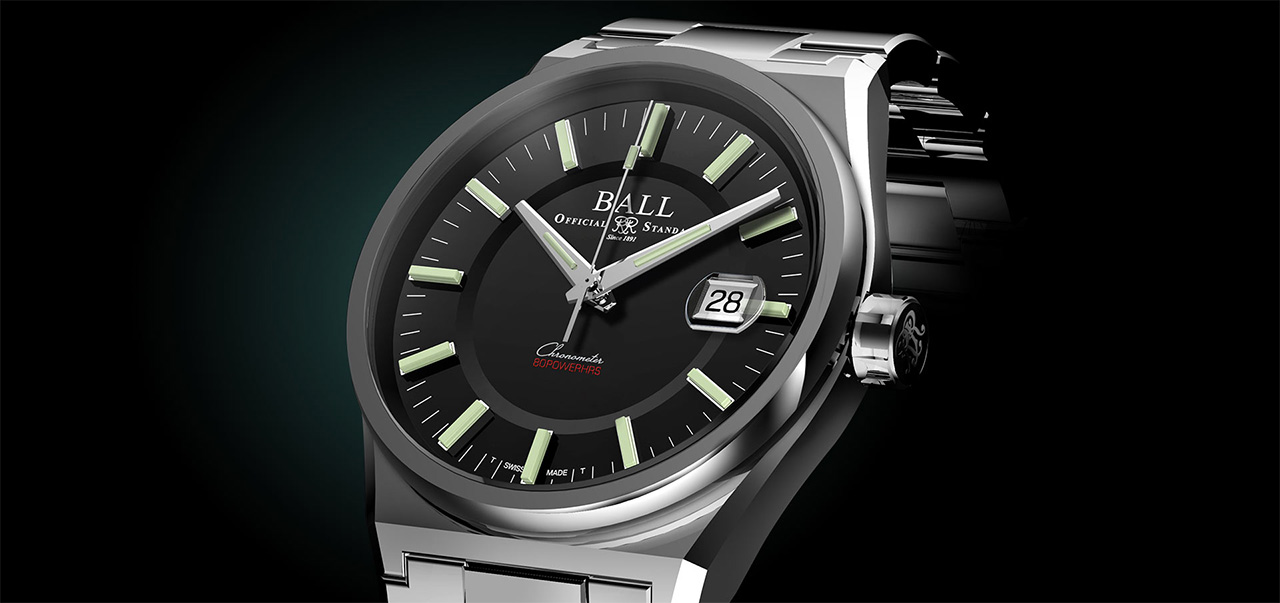 As BALL puts it across – virtually indestructible strength and brilliant polish – both of which sound like music to my ears. Imagine you are out trekking and are wearing this incredible watch, with its distinctive lume, you can see the time clearly, even if you are camping in a dark cave for the night.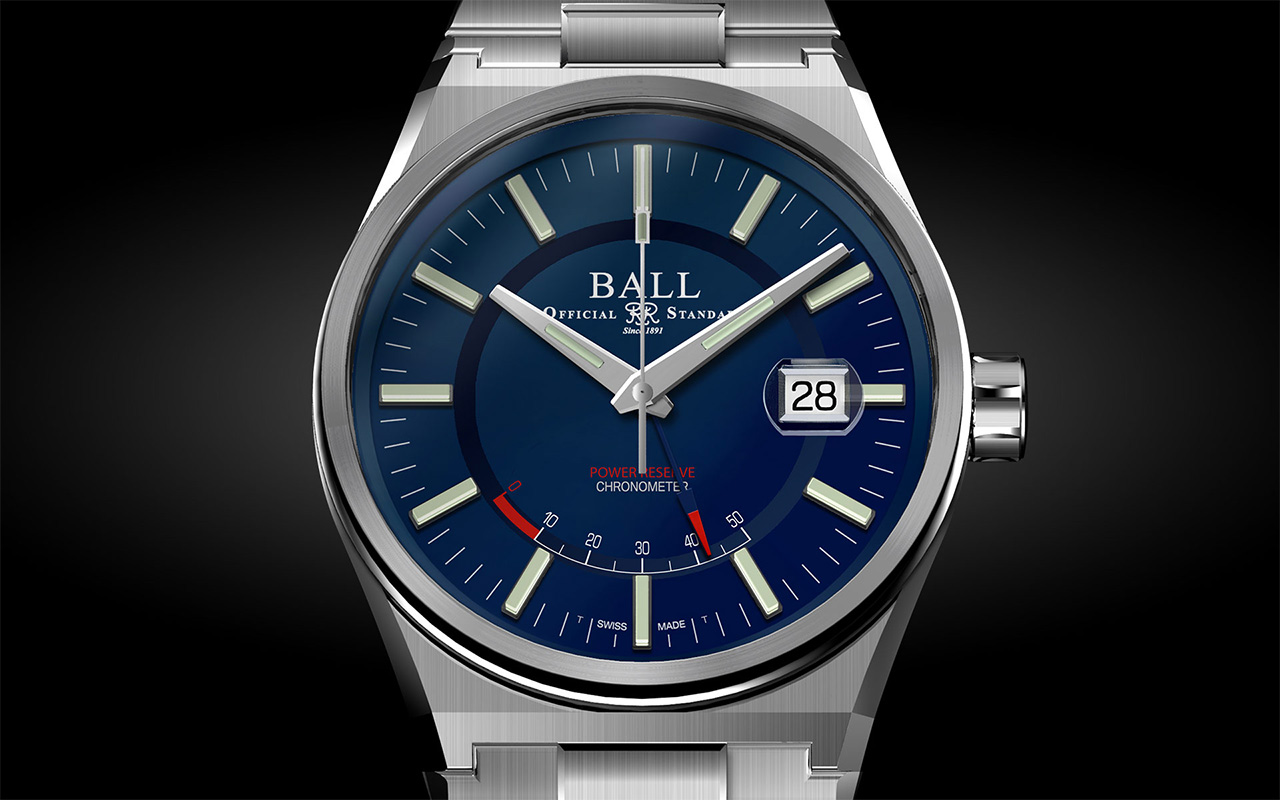 The story behind this high visibility during night time, or in dark rooms, is the use of micro gas tritium tubes and these tubes are applied on the hour markers and on the hour and on the minute hands. The advantage of this is that the watch boasts of a longer-lasting glow, however at the cost of brightness. This is because painted lume is brighter in nature.
BALL takes the forefront in luminosity, and the intelligent use of tritium tubes on the Roadmaster Icebreaker ensures that ever hour marker and all three hands are easy to be seen, irrespective of the time of the day.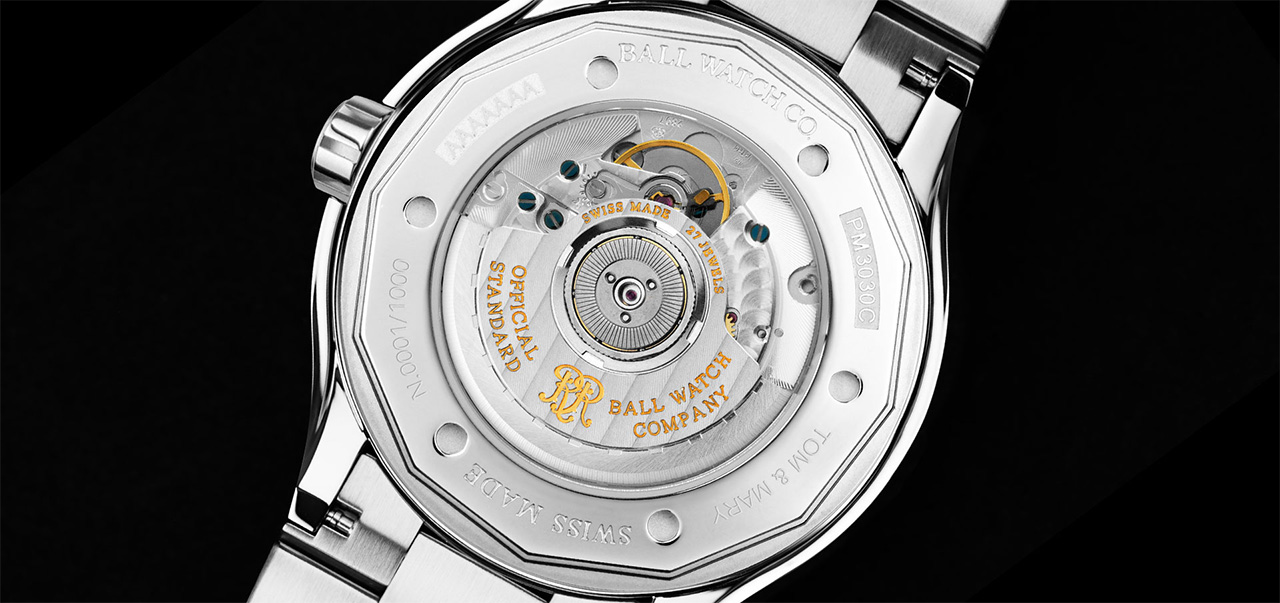 The new Roadmaster Icebreaker chronometer has a 40 mm x 14 mm stainless steel case and is teamed with a tapered, integrated steel bracelet that is closed using a hidden clasp. The watch that was once the America's railroads pride is now for those who wish to explore and live free.
The reason why 904L steel gives us superior resistance to corrosion, rust and acids is thanks to the extra dose of chromium, molybdenum, nickel and copper, in its mix. The durability of the watch increases and can withstand conditions like a trek to the icy peaks of your favorite mountain range. The Swiss Alps perhaps!
Under the hood you will find either a COSC certified movement or a non-COSC certified movement. The Official Swiss Chronometer Testing Institute has tested the precision of the chronometer model, however both of the movements are automatic.
They are powered by your hand movements during the day. The result of which is a 42-hour power reserve, which can be noted via the power reserve indicator on the dial.
BALL Roadmaster Icebreaker 904L Steel is limited to only a thousand pieces and sports a see-through case back and 100m water resistance. The movement is protected via the patented Amortiser anti-shock system. The Roadmaster Icebreaker, COSC certified movement will sell for $2,049 and the non-COSC certified movement is for $1,799.