When Godzilla made its debut in the classic monster movie in 1954, little did we know that it would become an iconic figure of our times and that 65 years later, it would get a dedicated sports watch to its name. We are talking about the Grand Seiko Godzilla Spring Drive Limited Edition, which marks 65-years of our favorite monster and two decades of the Grand Seiko Spring Drive.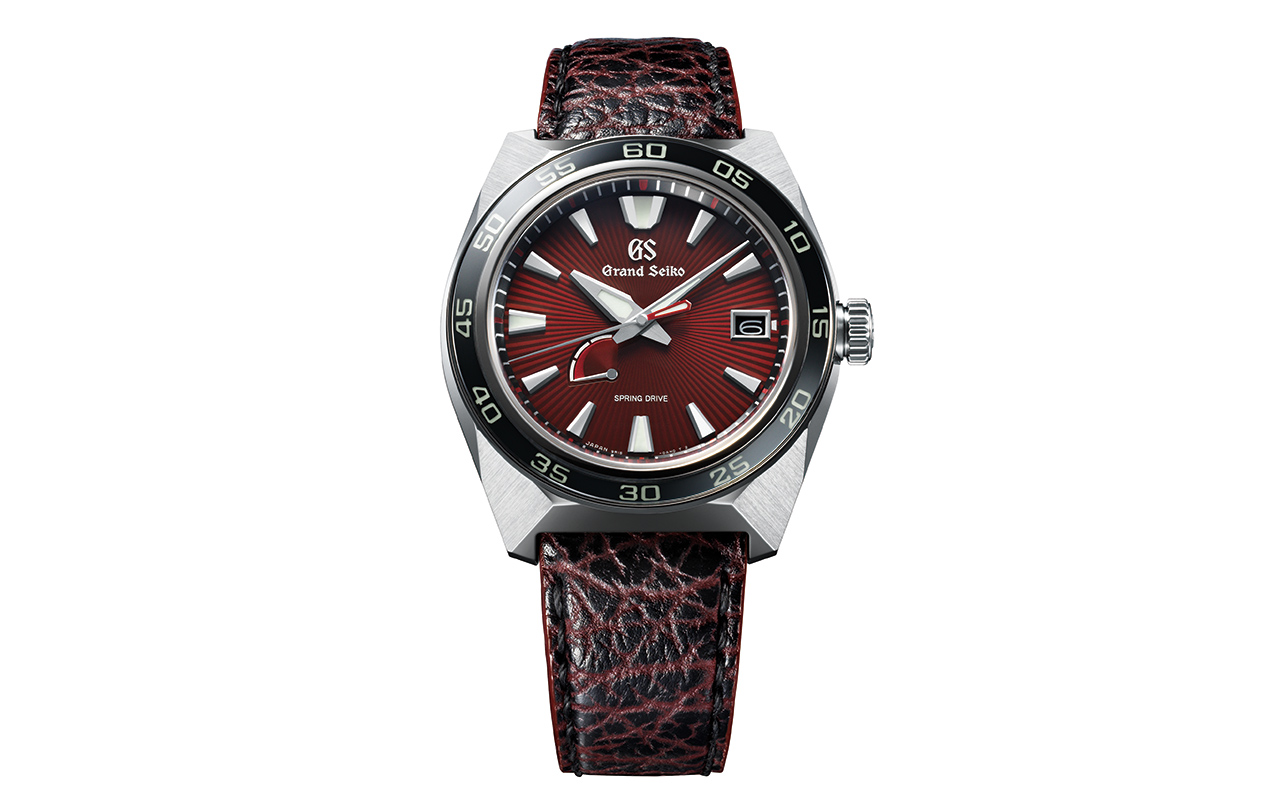 While we all await the movie "Godzilla vs. Kong" in 2020, let's look into the Grand Seiko's Spring Drive, which is also celebrating its 20th year. Giving you the liberty to play the most demanding sports and partnering you to be a reliable companion, this timepiece has stood the test of time. The commonality between the watchmakers and the monster is that both of them originate from Ginza. In the scene where Godzilla destroys the clock tower – seen above the Wako Store – Seiko had set up its first retail store there, in 1952. Like they say, nothing is of coincidence!
Grand Godzilla in Your Watch
It is quite apparent that the new Spring Drive features many Godzilla cues. The signature roar and "heat ray beam" emitted from the monster's mouth, are captured in the form of rays on the dial. To give you the feel of what Godzilla's skin would be like, the watchmakers have incorporated a shark strap with black and red hints, to give it a rough texture and a skin vibe.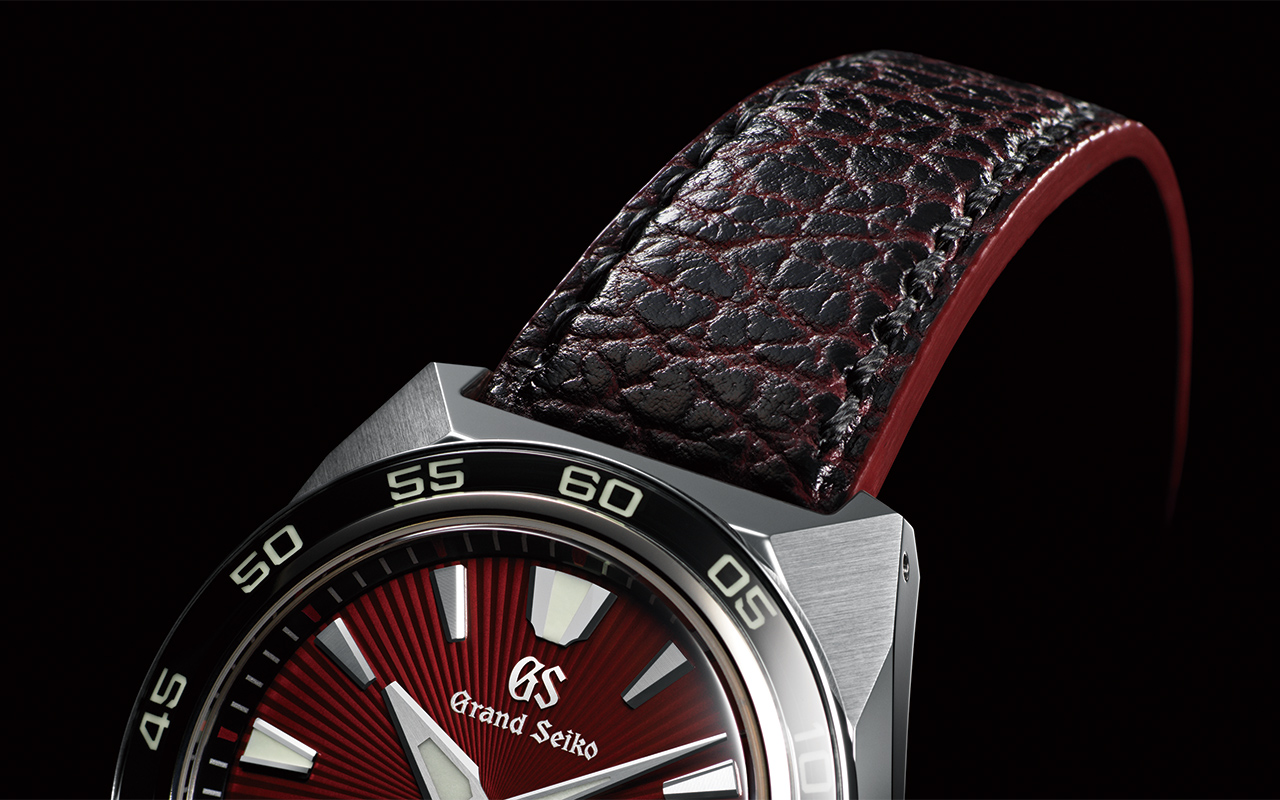 The angular case is very evident and hopes to evoke the strength and magnificence of menacing monster, who we all love. What we find very interesting, is the way the watchmakers have brought alive the iconic scene that we discussed above. The see-through caseback plays out the frame where Godzilla destroys the clock tower. If you travel to Ginza district and go to the main intersection, you will know what we mean.
Under the Hood and in Godzilla's Belly
To keep it running efficiently, under the hood you will find the Spring Drive Caliber 9R15, which is known to have high shock and temperature resistance. The time-telling is very precise and is adjusted to 0.5 second a day. Making legibility a priority, this sports watch features Lumibrite on the hands, hour markers and bezel. The high definition dual-curved sapphire crystal with anti-reflective coating makes it even more easier for you to read the time.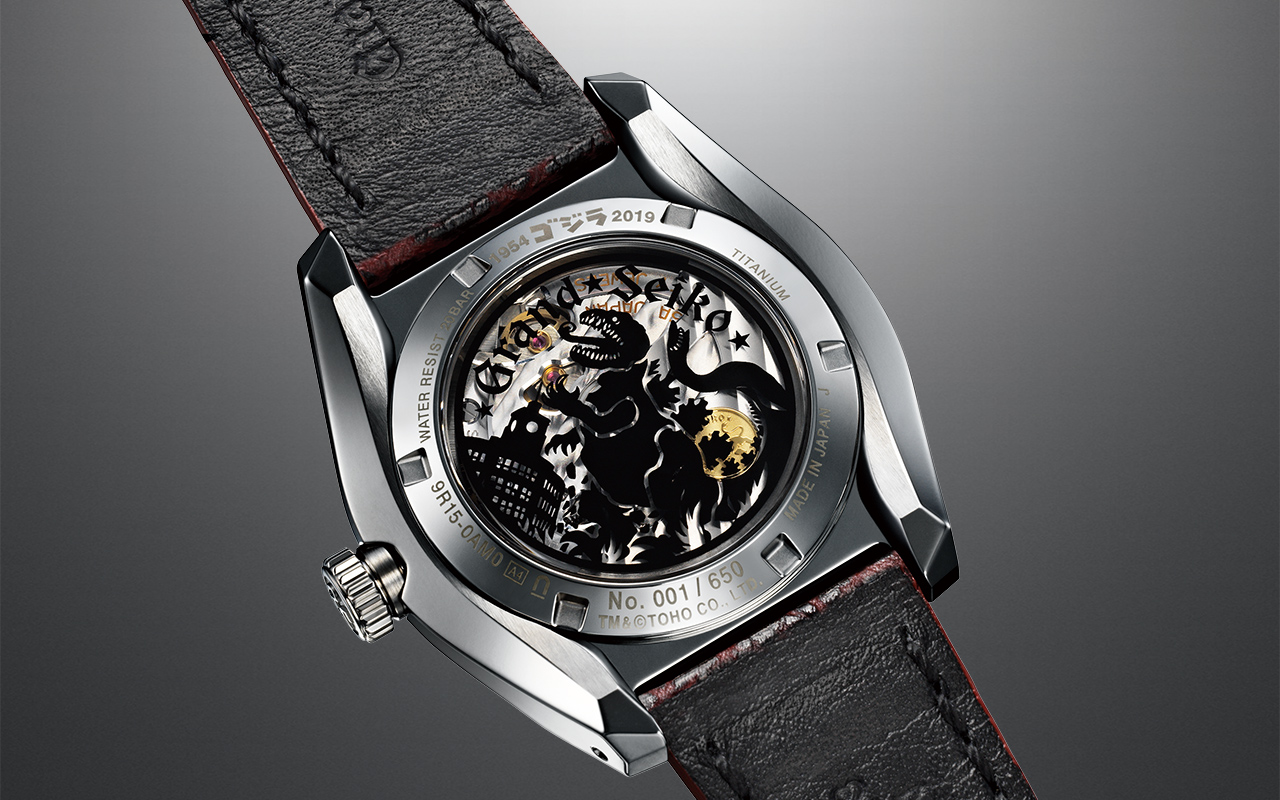 The automatic movement provides 72-hours of power reserve and is water resistant to 20 bars. The 44.5mm case is crafted in high-intensity titanium and is teamed with a Shark strap that features a three-fold clasp with push button release. Limited to only 650 watches, the timepiece will retail for $14,000 and will be available this November.