Highway 87 in South Dakota might not be that long, but it's 38 miles of really awesome road that twists and turns its way through some of South Dakota's most stunning natural scenery. This curvaceous stretch of narrow pavement, known as Needles Highway, travels through unique rock formations in the southeastern portion of Black Hills National Forest.

On a recent visit with relatives in North Dakota (my first time ever to this most northern and central part of the United States), we decided to take a short weekend road trip to explore the surrounding areas. I chose the Black Hills National Forest as the destination after viewing images of Needles Highway in particular, wending its way through the borderline of the National Park and Custer State Park. It looked too good to pass up.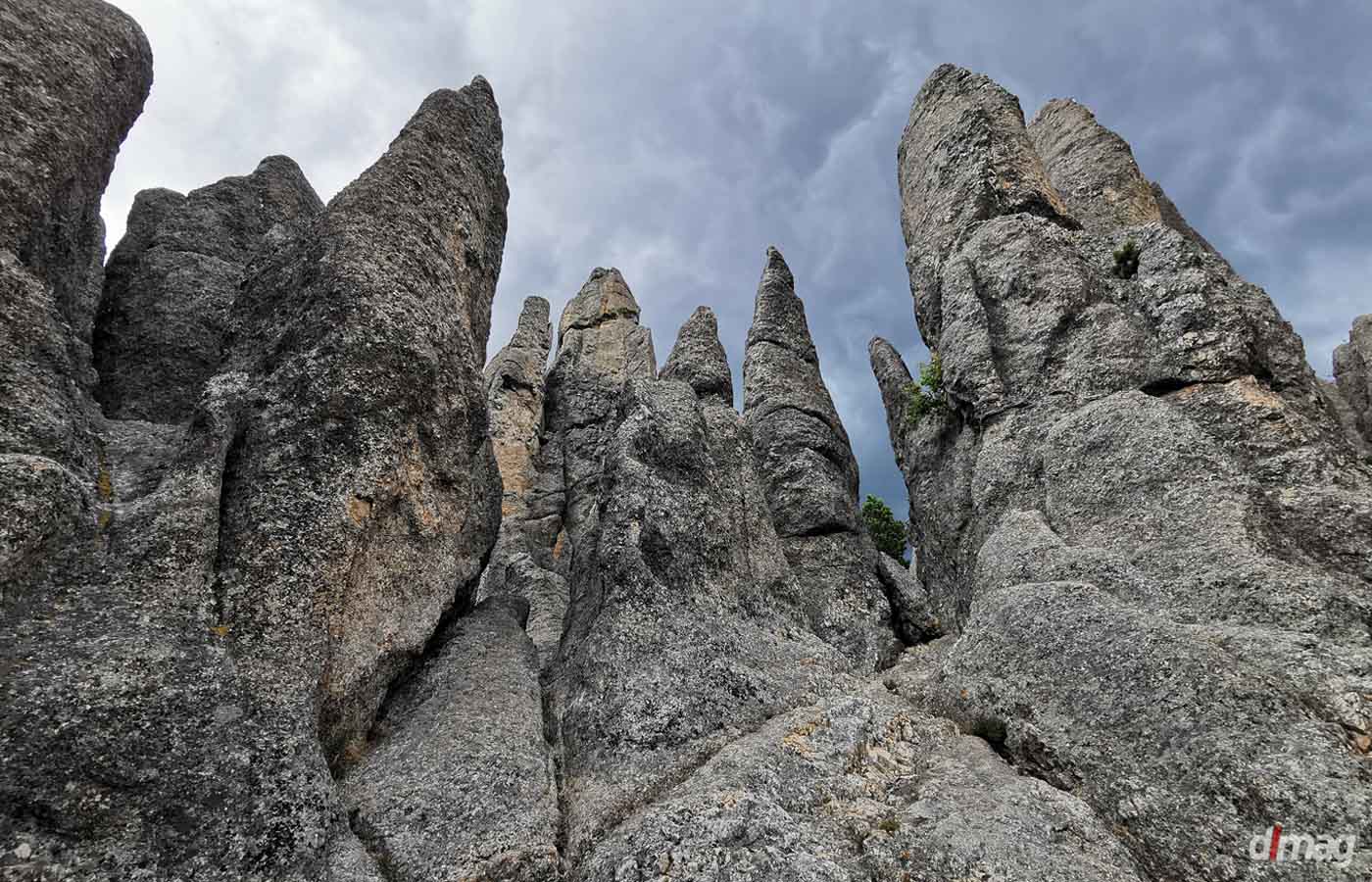 Getting road trip ready
We filled small backpacks with a day's worth change of clothing and small toiletry kits and prepared a cooler with veggies, snacks, and plenty of sandwich making material for the brief jaunt. We jumped in the car and traveled southbound from North Dakota into South Dakota for about four hours. Eventually, the oil derricks and rigs dotting the North Dakotan landscape gave way to vast and open tracks of South Dakotan land.
It's a desolate place with a hauntingly beautiful feel. It consists of mostly flat and wild grassland. But wearing a GPS watch reveals that you're traveling around 2,500 feet above sea level. Colorful buttes and mesas pop up here and there and the landscape can sometimes look more like something out of the arctic circle than anywhere else. But then the Black hills start to appear off in the distance.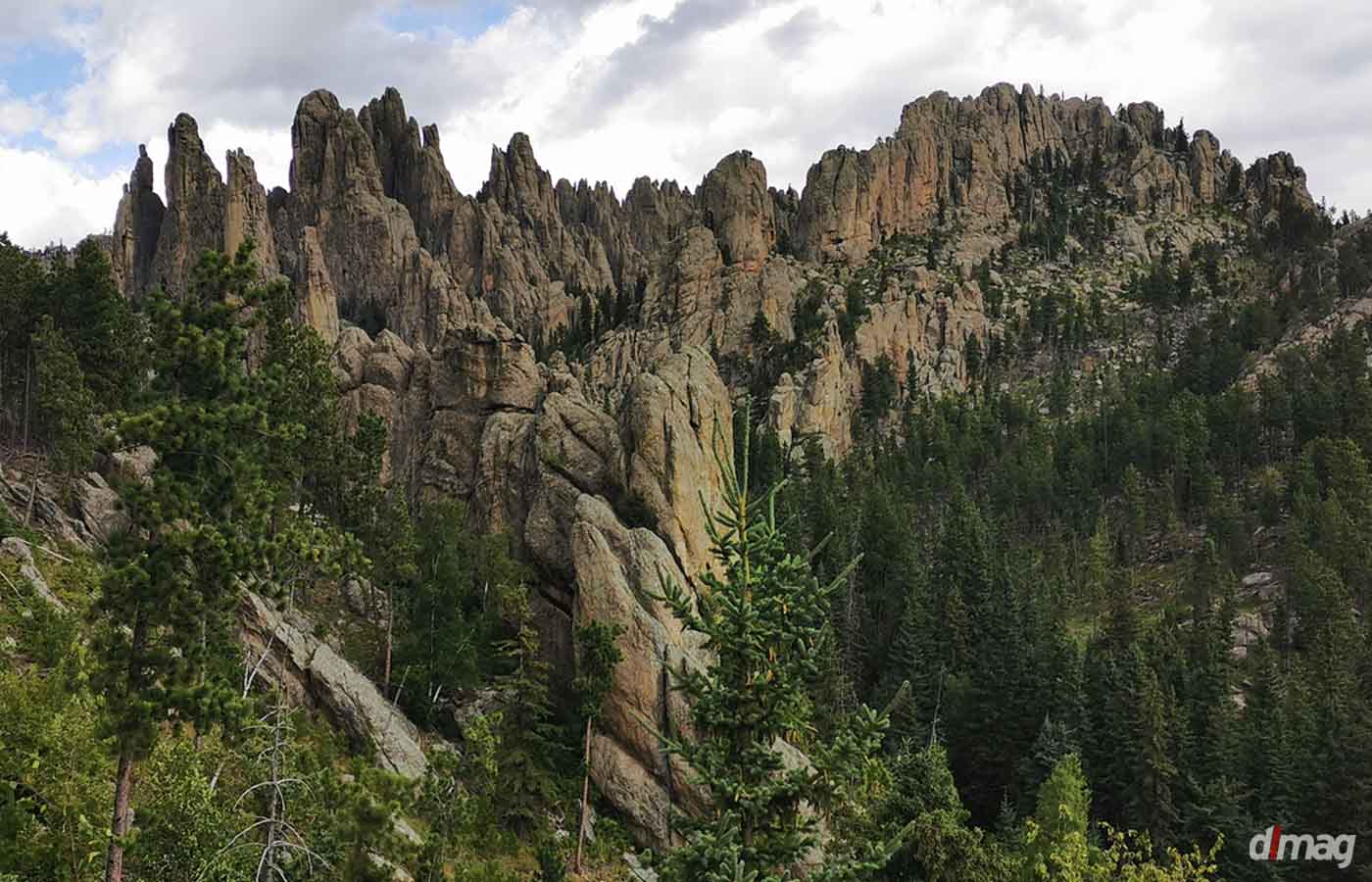 There is nothing quite like the Black Hills of South Dakota
Around Black Hills National Forest, one finds a plethora of well-known site like Mount Rushmore, the work-in-progress Crazy Horse memorial, the town of Sturgis – famous for the Motorcycle Rally attracting 50,000 motorcyclists each year for ten days of wild partying, and Deadwood (famous for its gold mining and heavy-handed gambling past, also the resting place of Wild Bill Hickock and Calamity Jane). Of course, all of these sites are interesting a merit a visit of their own, but, when it comes to natural beauty, few can match the Needle Highway.
First arriving in the Black Hills, the thought "Black Hills Shmack Hills, what's the big deal?" might be a fleeting thought.  Trust me, just be patient and give it a little time … because eventually the 1.2 million acres of Ponderosa Pine forests and mountains will charm and win you over – like a game of high stakes poker in wild western days. You need to pay for a park pass upon entering – $10.00 per person – and the pass is good for all South Dakota parks for seven days from the date of purchase.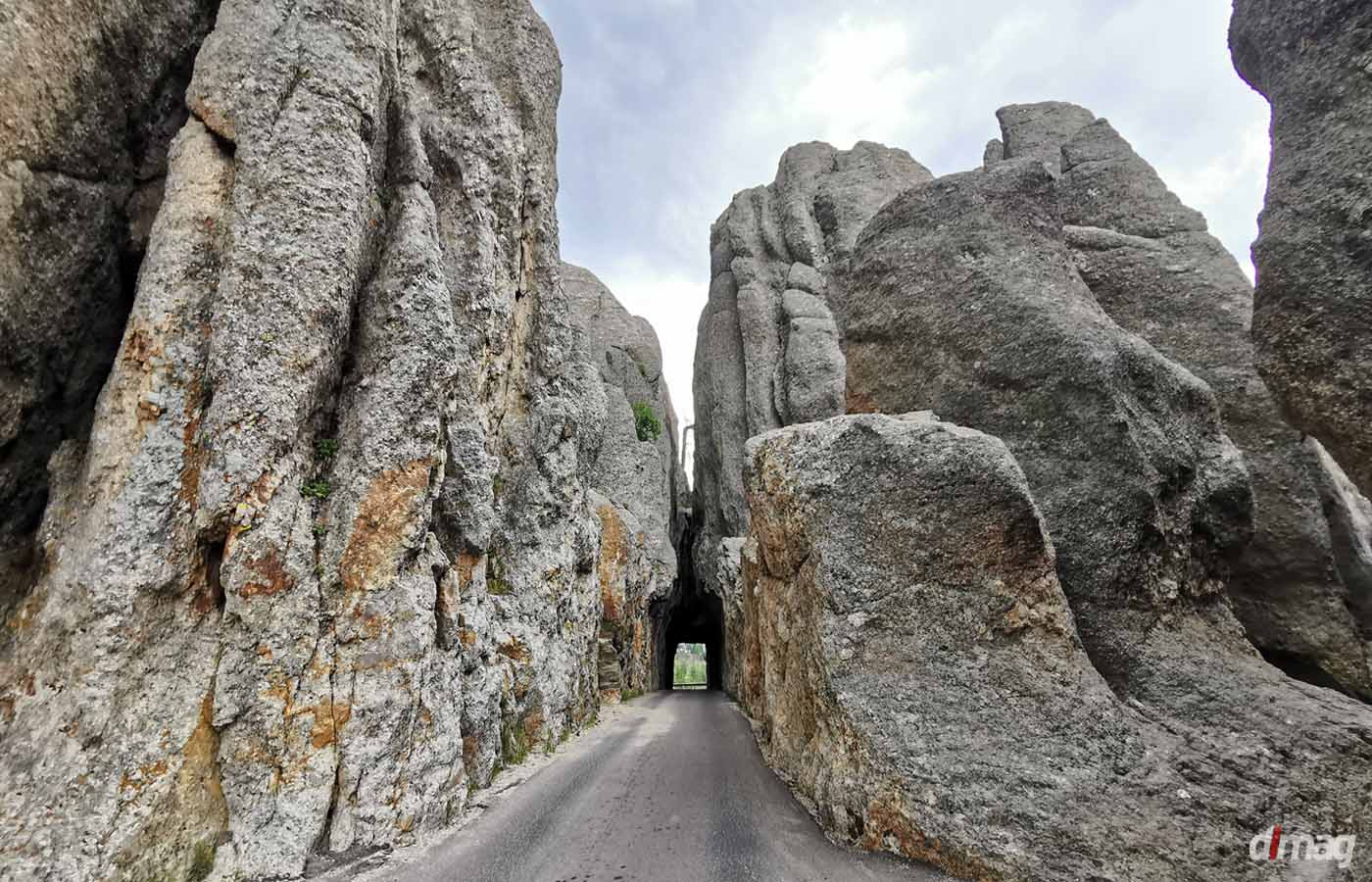 An island in the grassy plains
Something that makes the Black Hills unique is that the landscape is distinctly different from the high-altitude flat grasslands surrounding it. In fact, it is dubbed "an island in the plains". The area is geologically old and stable but pockets of upheaval and volcanic activity have given rise to the hills. While they're not super high in elevation, the centrally located Black Elk Peak does get up to and impressive 7,242 feet. And there are hiking trails and activities galore.
The Needles Highway is a National Scenic Byway completed in 1922 that was considered to be an impossible road to construct due to the series of sharp turns and tunnels that needed to be cut through solid rock while maintaining the integrity of the area. The name "Needles" comes from a place where the road passes between spaces of rock so thin, it's like passing through the eye of a needle. The route continues at the base of spectacular rock formations and towering granite spires, and offers world-class views in the process.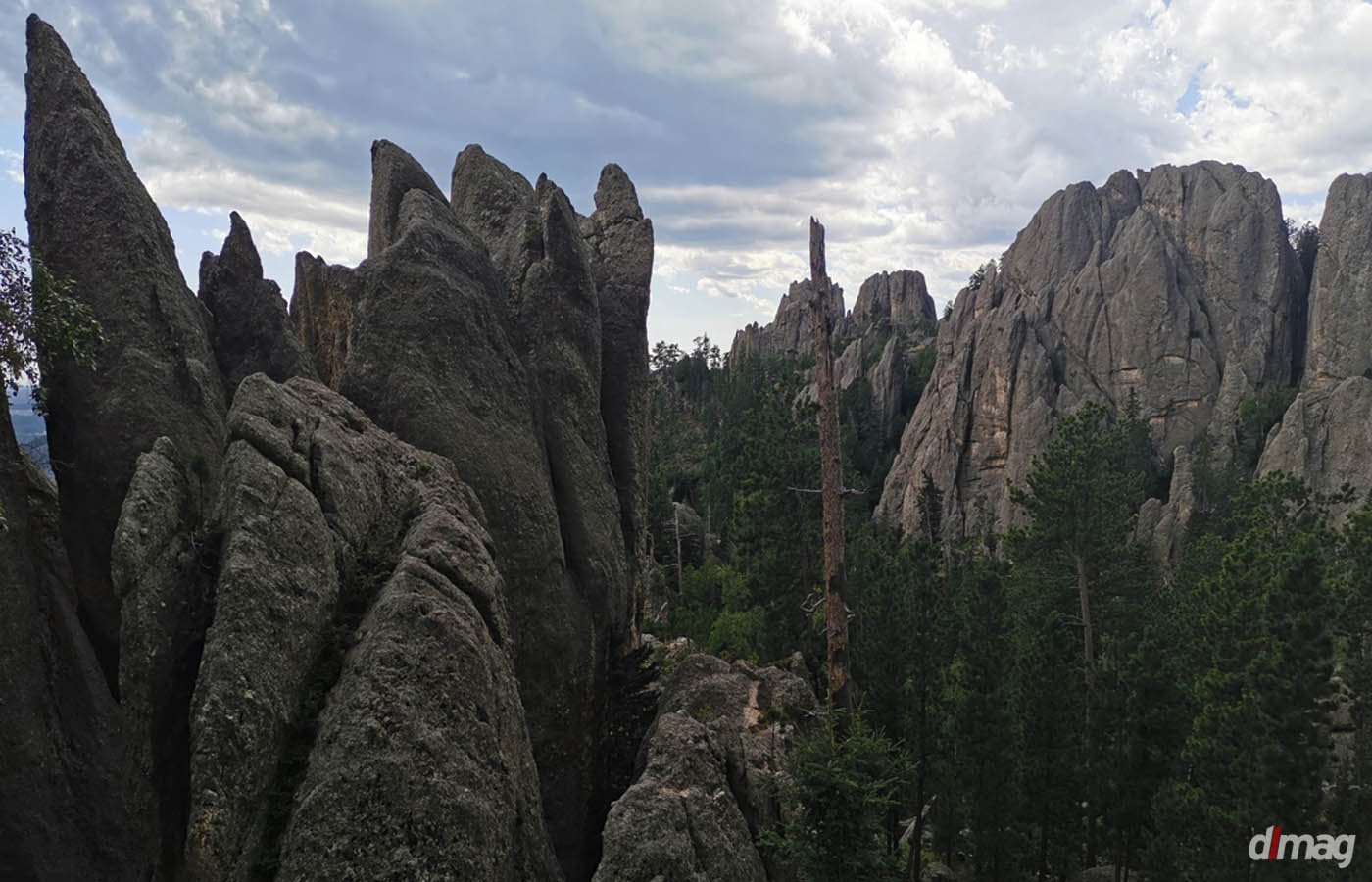 Slow down and take it all in
Be sure to slow down to take it all in. Ideally, it's best to plan to drive the route at a leisurely and relaxed pace, and stop for a picnic along the way. Make sure the cameras are charged, because you'll definitely want to have them ready and at-hand, especially when you arrive at Cathedral Spires and Sylvan Lake.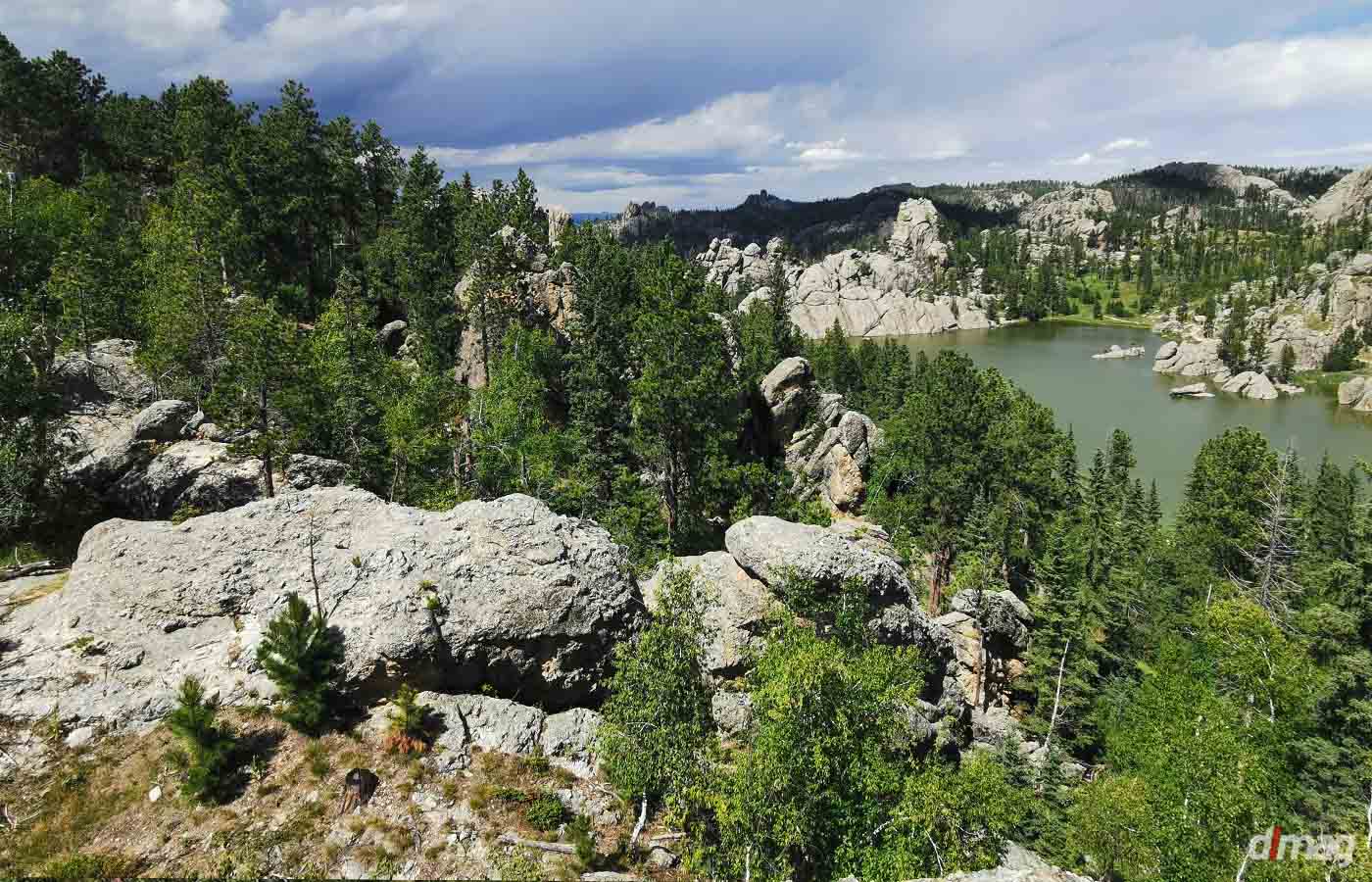 The Needles Highway remains open during the months of April through October but is closed during winter for safety reasons. A good option is to combine an extended road trip through the Black Hills with a visit to Badlands National Park and on over to Devils Tower in Wyoming.