Have you heard of Italian electric motorcycle manufacturer Tacita? The company is based in Torino, Italy and is known for producing desirable and – as with all things Italian – stylish electric motorcycles.
The company recently announced it will enter the US market. Tacita USA Corporation will break ground in Miami, Florida for its first ever sales and service center. It will be followed by expansion sites across the continental USA along with further plans to establish dealer networks in South America and the Caribbean Islands.
According to a report by the US Department of Transportation, motorcycle registrations have significantly grown over the past ten years. There were approximately 6.67-million motorcycle registrations in 2006, which marks a 75-percent increase compared to 3.8-million registrations in 1997.
And with the electrification of everything from scooters to cars, creating an electric motorcycle is inevitable. Tacita wants a slice of the pie, and it's doing it by giving potential owners a sportier and unique driving experience.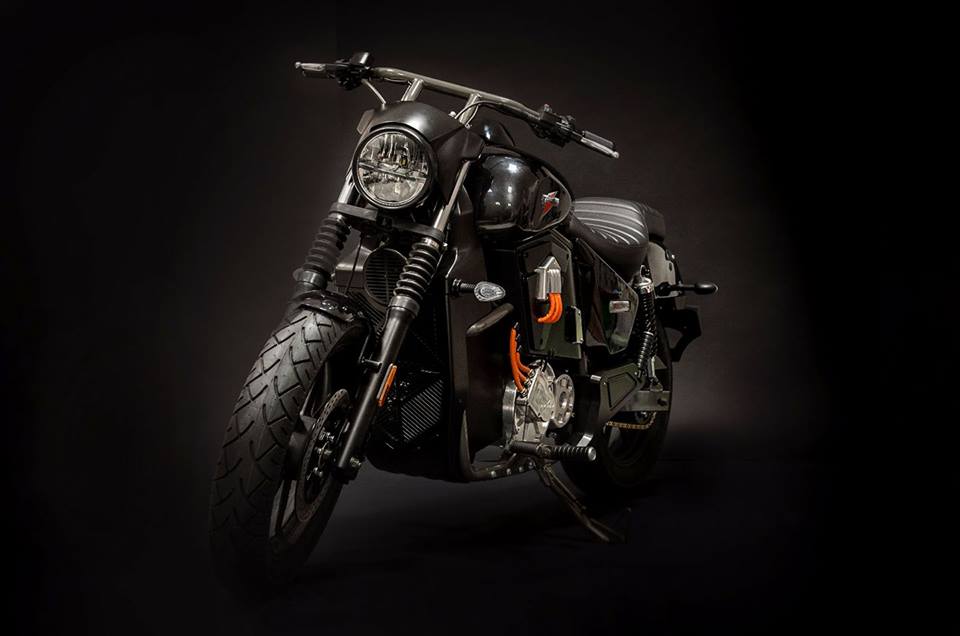 Tacita electric motorcycles have a conventional manual gearbox
Even the highest-end electric vehicle is not equipped with a multi-speed and manual selectable transmission. The same principle holds true for other new electric scooters and motorcycles. All of them have a single-speed automatic.
This begs the question: what's preventing them from having a selectable gearbox?
Tacita has the perfect solution. If you're thinking of a reason to consider a Tacita motorcycle, shift your focus on the clutch-operated transmission. But unlike a conventional manual, the clutch only needs to be pulled when shifting from second gear onwards.
You don't need to pull the clutch as you stop or engage first gear. The bike will do the rest. Your job is to maximize the power, torque, and range by shifting appropriately to a higher gear. According to Tacita, this type of functionality provides utmost efficiency while giving the rider a better sense of control.
The clutch can also be operated if you wish to feather-lessen the power in the rear wheel or to quickly remove power as needed. The result is an electric motorcycle that drives similar to a conventional gas-powered bike.
Tacita is the first to offer a production electric motorcycle with a manual gearbox
However, Tacita is not alone. It may be the first to offer a production electric motorcycle with a manual box, but the KYMCO SuperNEX electric sportbike is also deserving of praise. The KYMCO is equipped with a six-speed manual but is still in concept form as of this writing.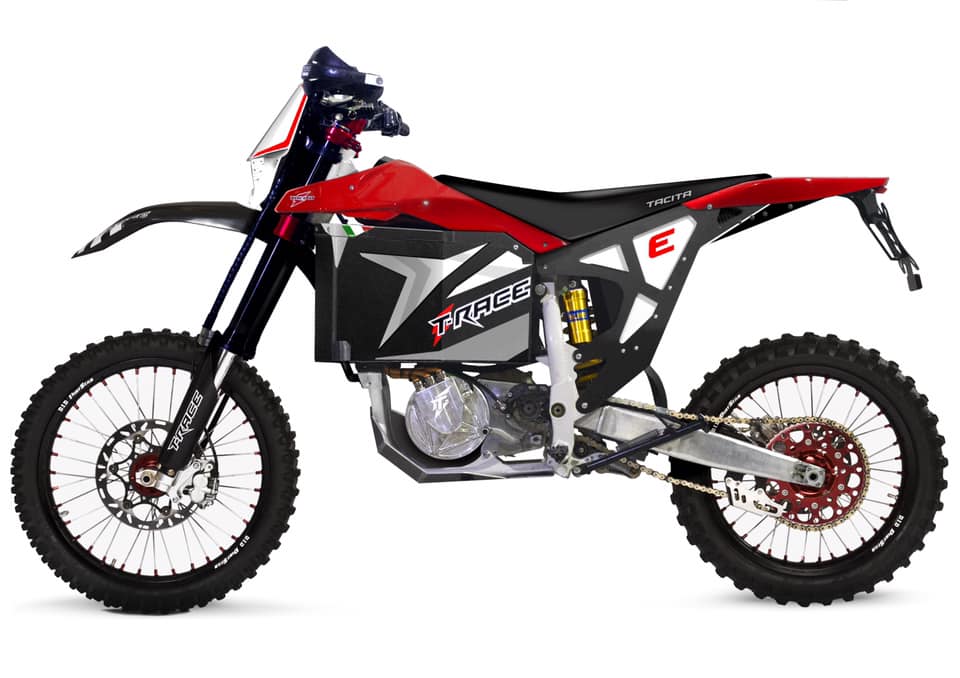 The Tacita T-Cruise is an electric cruiser
Tacita currently has the T-Race and T-Cruise in its lineup. The T-Race is an electric endure sports bike and is available in Motard, Cross, Enduro, and Rally Light versions.
But the crème of the crop has to be the delectable T-Cruise. Unlike the Zero SR-F and Lightning Strike sports bike, Tacita is also the first to offer a proper electric cruiser bike in the T-Cruise.
The T-Cruise is offered in three versions
Tacita is offering the T-Cruise in three flavors, distinguished primarily by the size of the battery pack. The base 9 kWh version starts at €11,965 (around $13,421) form a range of 70 miles (112 km). The 18 kWh model is good for 137 miles of range (220 km) and starts at €16,229 ($18,204). The most expensive T-Cruise is the 27 kWh model. It starts at €24,508 ($27,491) and has a range of 187-miles (300 km).
No matter which you choose, the T-Cruise has a maximum power output of 44 kW or around 60-horsepower. The electric motor churns to 8,000 rpm and produces 74 pound-feet of torque (100 Nm) along the way.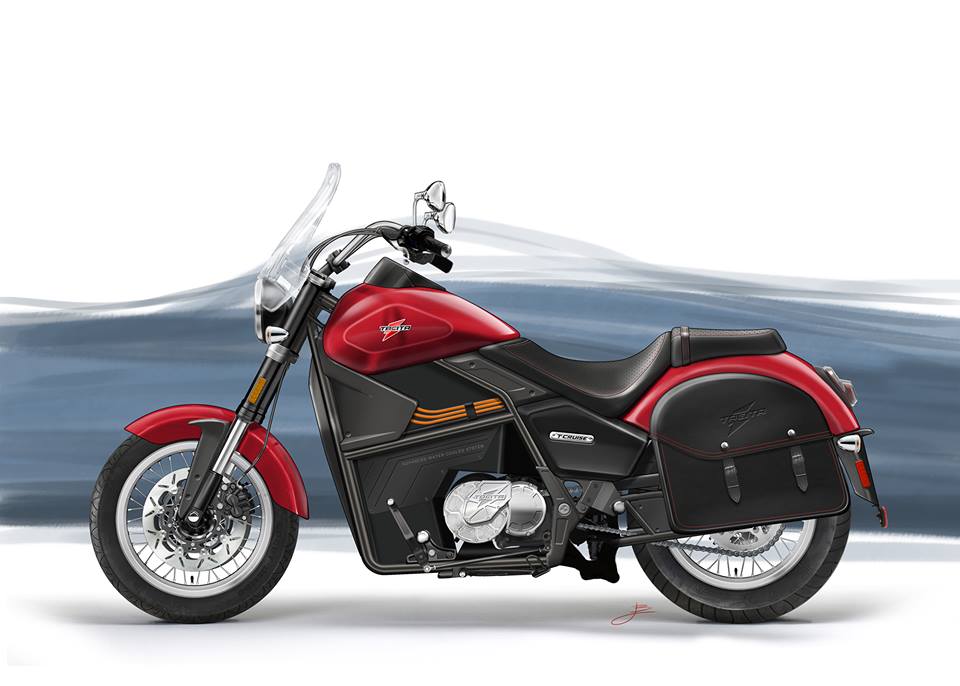 The Tacita T-Cruise also comes with a Level 1 to 3 charging system with fast-charging capabilities. Ensuring long-distance riding comfort are 46mm hydraulic telescopic front forks and 65mm twin shock absorbers in the rear.