Many people think the Aston Martin Valkyrie is the highest-priced Aston to enter production. The Valkyrie has an exorbitant $3.25-million price tag, but it pales in comparison to the new Aston Martin DB4 Zagato.
Aston's recreation of the rarest race cars ever made by the British carmaker is a reality at $7,633,170.
Yes, the modern build of a retro-classic racer is yours for $7.7-million.
Here are the reasons why the Aston Martin DB4 Zagato is worth every penny.
The Aston DB4 Zagato is handcrafted to perfection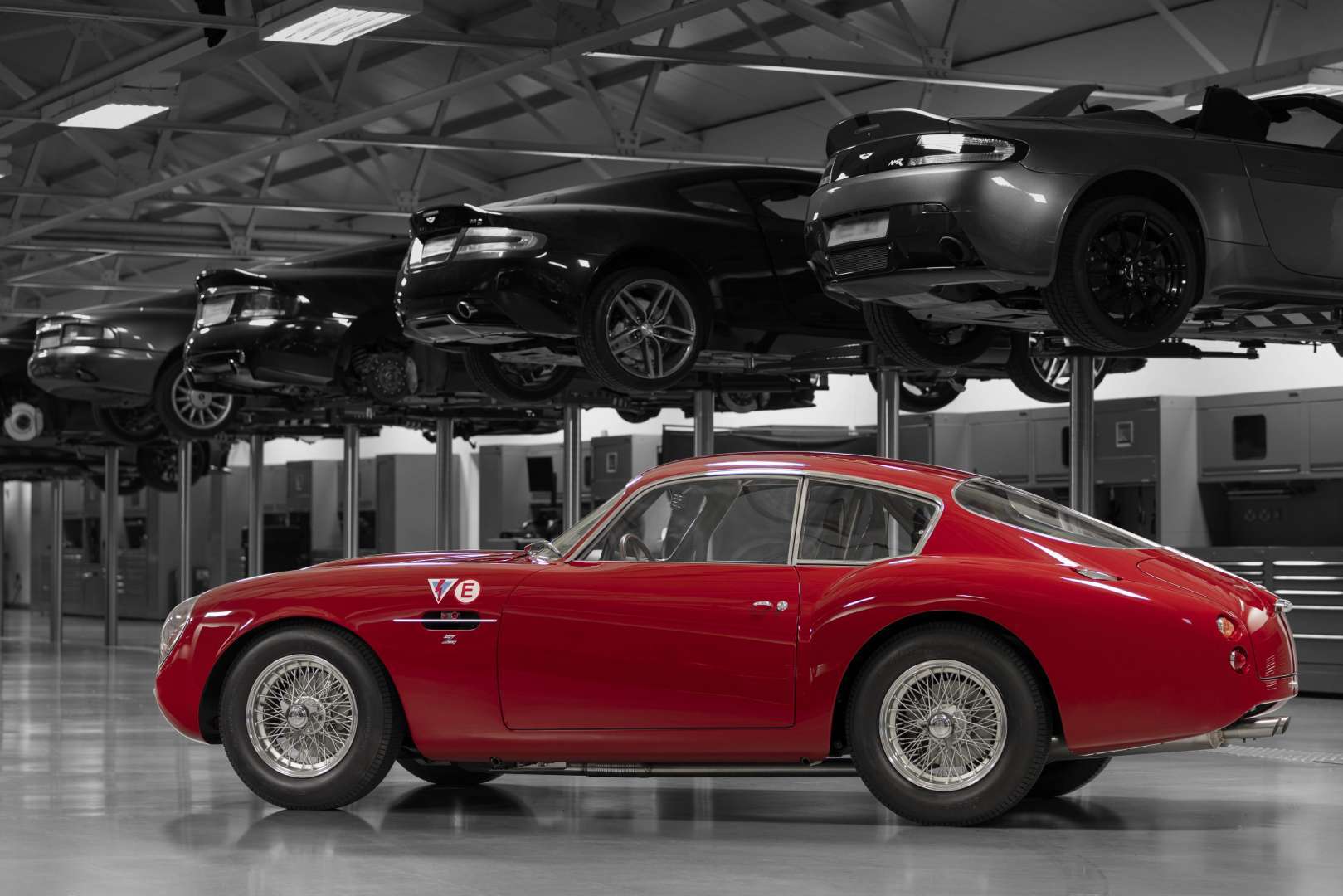 The original DB4 GT Zagato was built from 1960 to 1963. Back then, people built cars the old fashioned way: by hand. Aston only built 19 examples of the classic DB4 GT Zagato, and the carmaker will build 19 more units of the DB4 Zagato Continuation.
And the only way to do it is by hand, which is still the best way to build a car.
"The development and successful creation of this latest Continuation car is an achievement that should not be underestimated. Indeed, it could well be argued that we are making history with these new cars," said Andy Palmer, Aston Martin Lagonda President & Group CEO.
Master craftsmen took 4,500 hours to build each DB4 Zagato. The hand-finished body panels are created from flat sheets of aluminum and are shaped tirelessly by – you guessed it – human hands. This probably explains the unfathomable $7.7-million price.
It has the same body as the original DB4 GT Zagato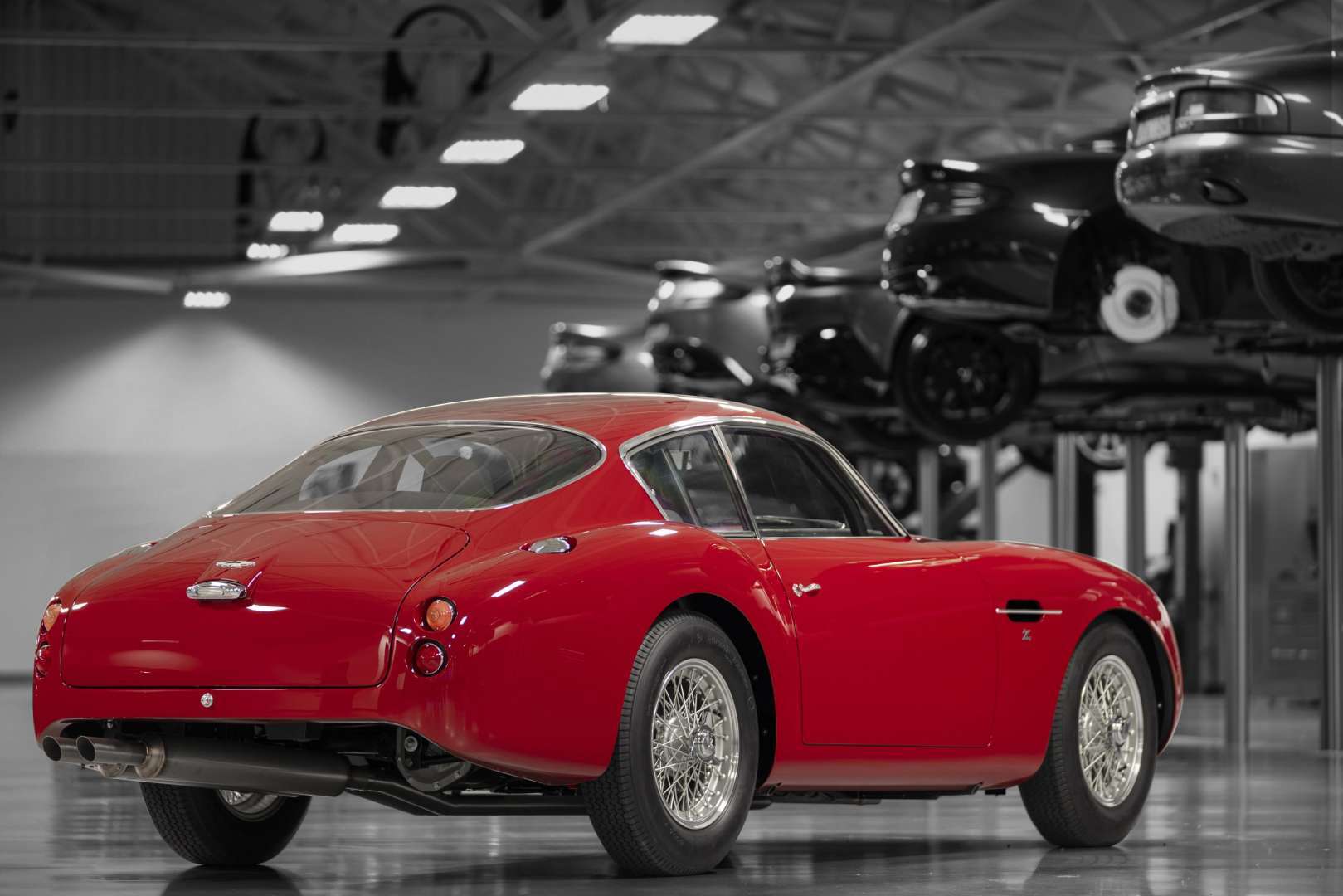 Even though the Aston Martin DB4 Zagato Continuation is essentially a 2020 model, it has the same curvaceous body as the original 1960s race car. In fact, it's even painted in the very same Rosa Maja red paint, the hue of which was created by Max Meyer & ICI, the original paint supplier of the classic DB4 Zagato.
Underneath the curvy aluminum body is a lightweight tubular frame sitting atop a racing-tuned chassis. The Aston DB4 Zagato Continuation even gets an FIA-approved roll cage and instrumentation as standard kit. Remember, this modern-vintage car is meant for racing, which is why its first debut will be at the Circuit de la Sarthe at the 24 Hours of Le Mans.
It's got an authentic interior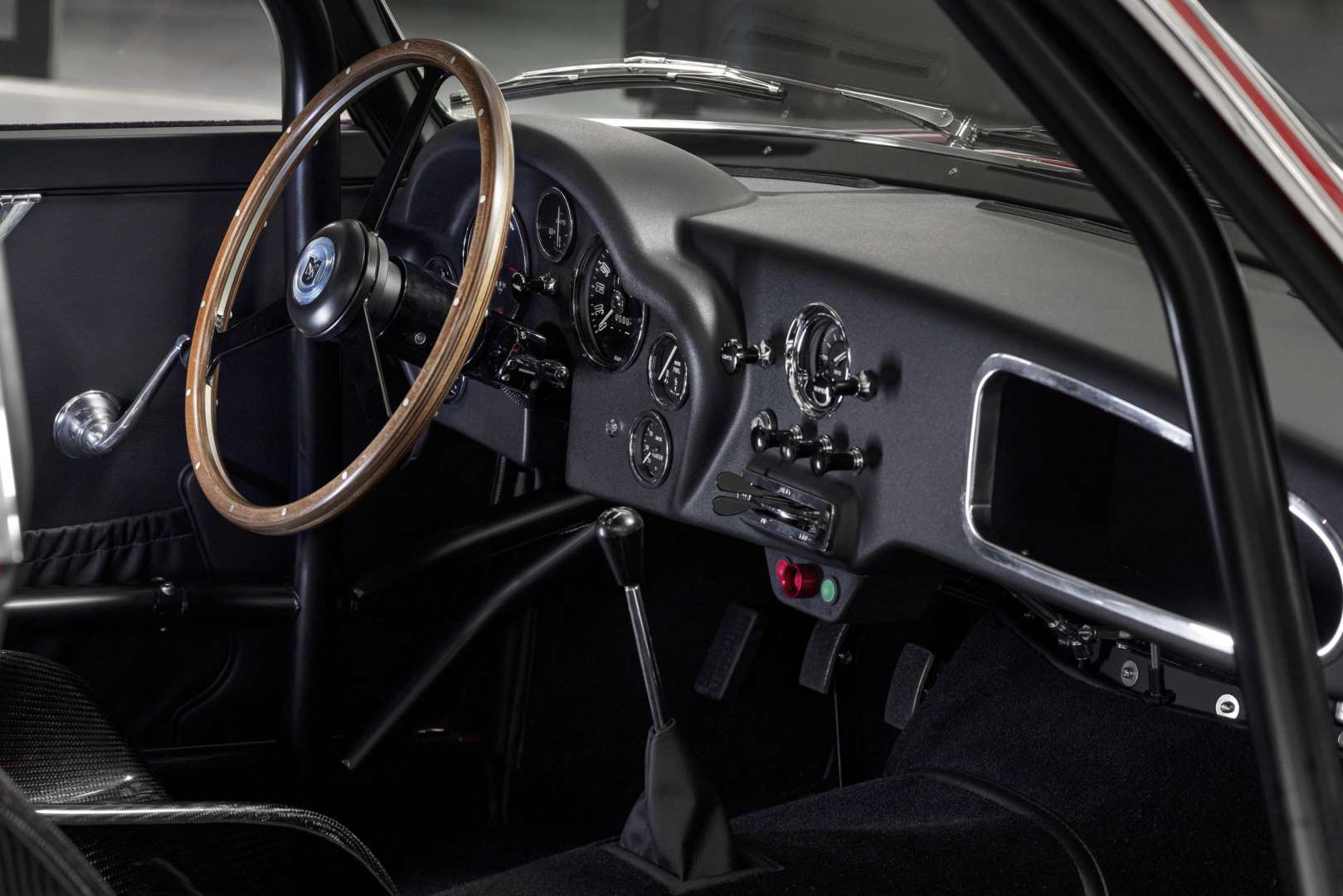 There were no power amenities in the 1960s and is exactly the reason why the Aston Martin DB4 Zagato is devoid of the appurtenances of a modern-built car. However, it gets carbon fiber seats covered in Obsidian Black leather. It also has Black Wilton carpets and a black –themed headliner and door cards. You also get a thin-rimmed wooden steering wheel and manual window controls. Cue the 60s driving music and the retro vibe is complete!
The Aston Martin DB4 Zagato has a potent engine and manual transmission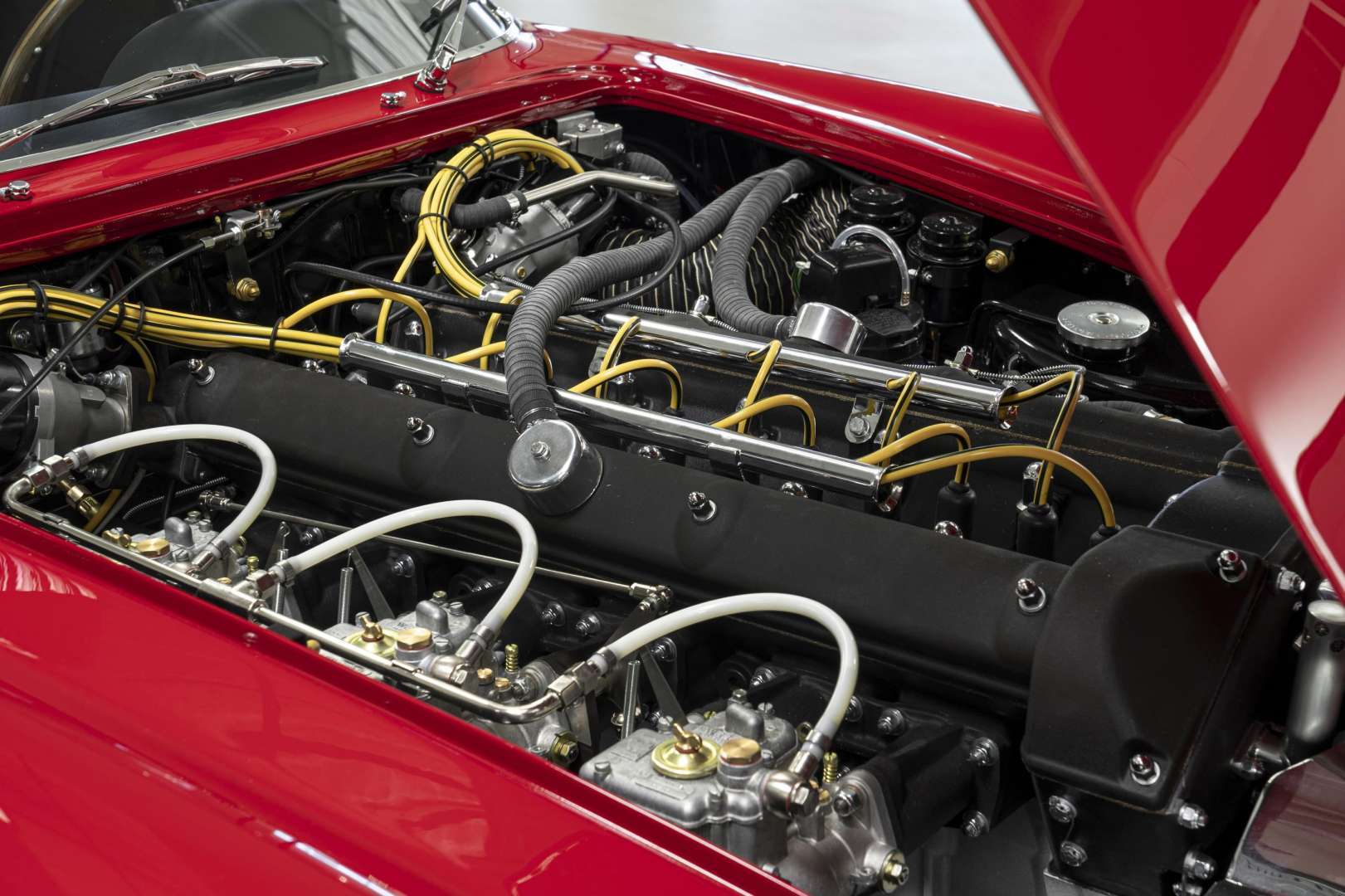 Vintage or not, no race car is complete without a stonking motor. The Aston Martin DB4 Zagato Continuation is packing a healthy 4.7-liter straight-six motor with 390-horsepower. The mill is connected to a four-speed manual that sends the power to the rear wheels. Aston is kind enough to include a limited-slip differential, which means it's possible to do some tail-happy antics in your DB4 Zagato.
The wheels are simply ravishing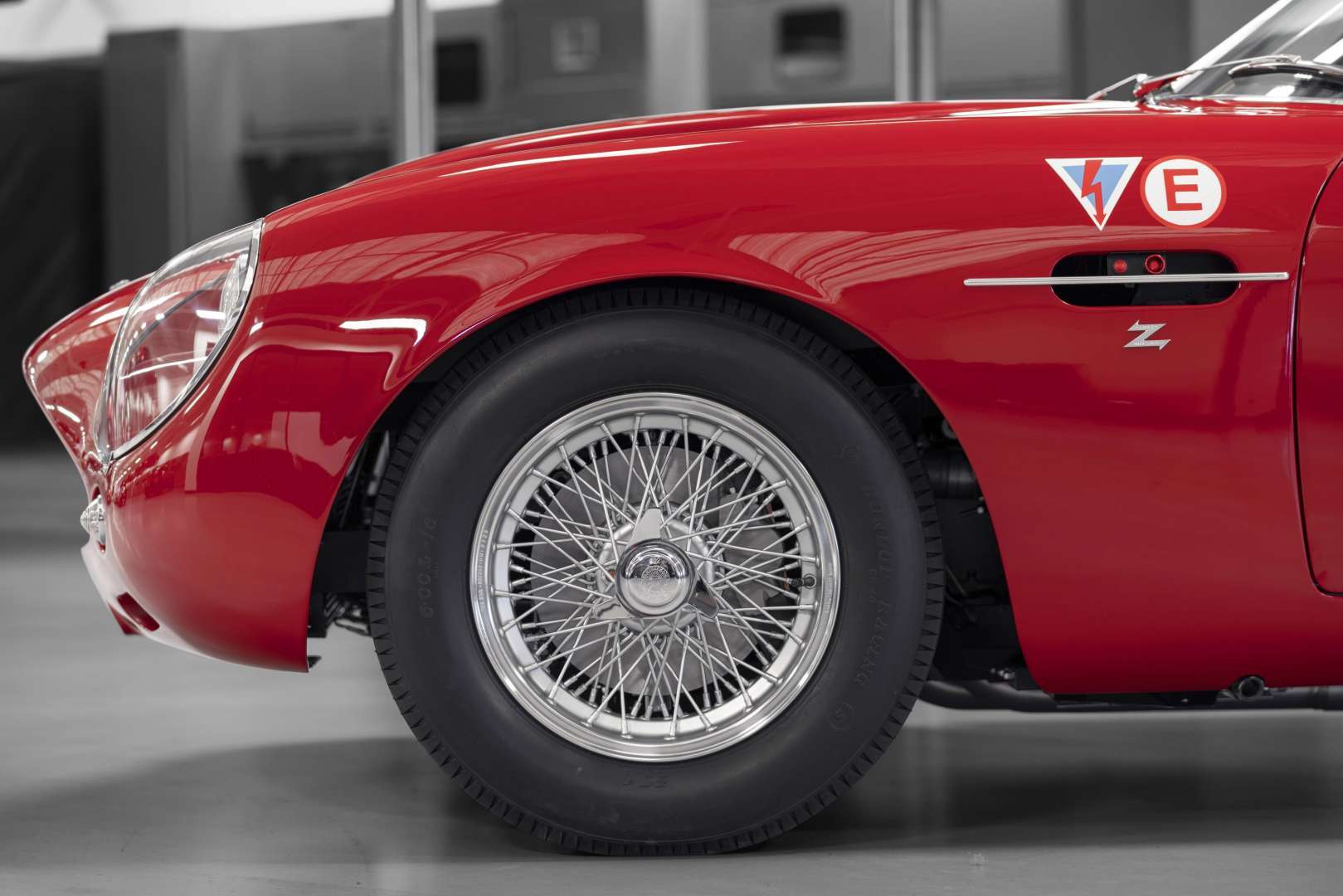 Take a closer look at those genuine 16-inch Borrani silver wheels with polished lips. Don't you wish all cars came with wire spoke wheels? The DB4 Zagato also comes with Dunlop GR46 racing tires. These unique touches are what makes this car even more special.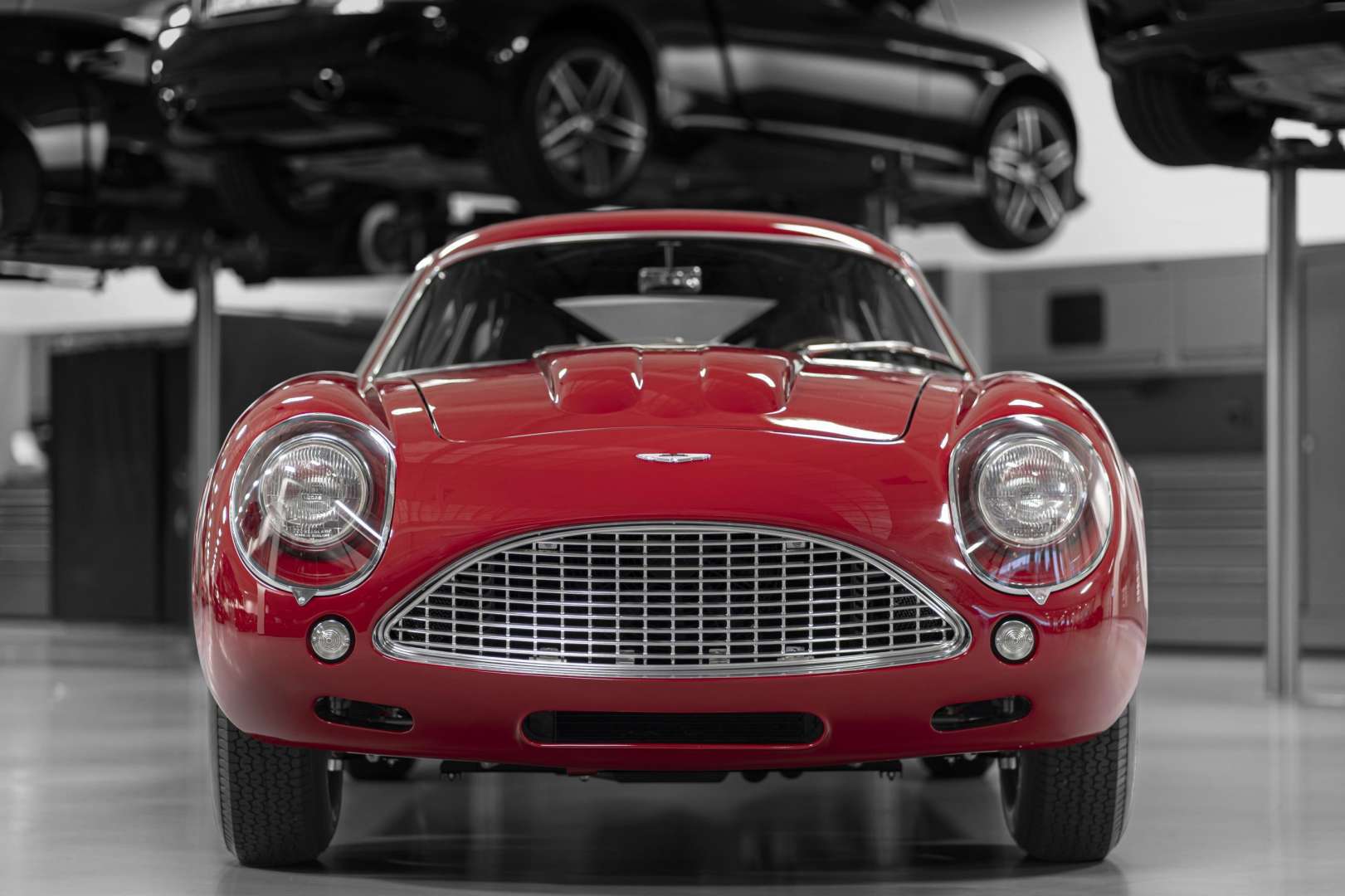 If you have £6-million ($7.7M) or so lying around, why not spend it on a modern-built vintage Aston race car? Deliveries for the DB4 GT Zagato starts later in 2019.