Porsche enthusiasts are quick to say the rear-engine 356 is the first Porsche production car, and they're right. But the 1939 Porsche Type 64 you're seeing here is the first car to wear a Porsche badge and makes it doubly special than the 356. In fact, the Type 64 pre-dates the 356 by ten years.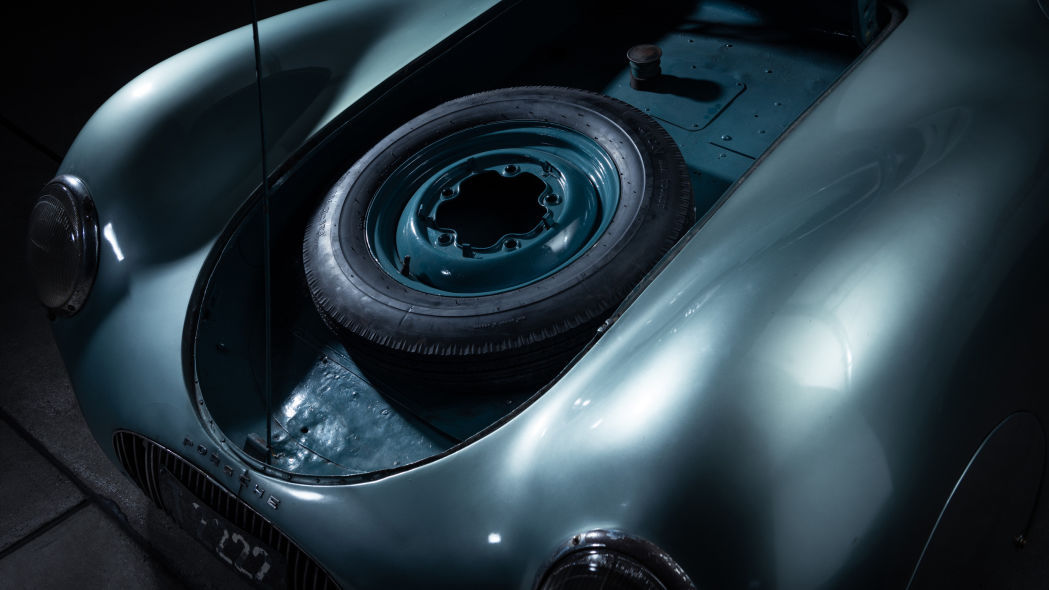 And as it turns out, this incredibly rare and one-of-a-kind car, which is widely regarded as the forebearer of the Porsche DNA, is heading to the auction at Monterey Car Week in Pebble Beach. The car is presently consigned to RM Sotheby's with prices expected to fetch at least $20 million.
Is it a Volkswagen?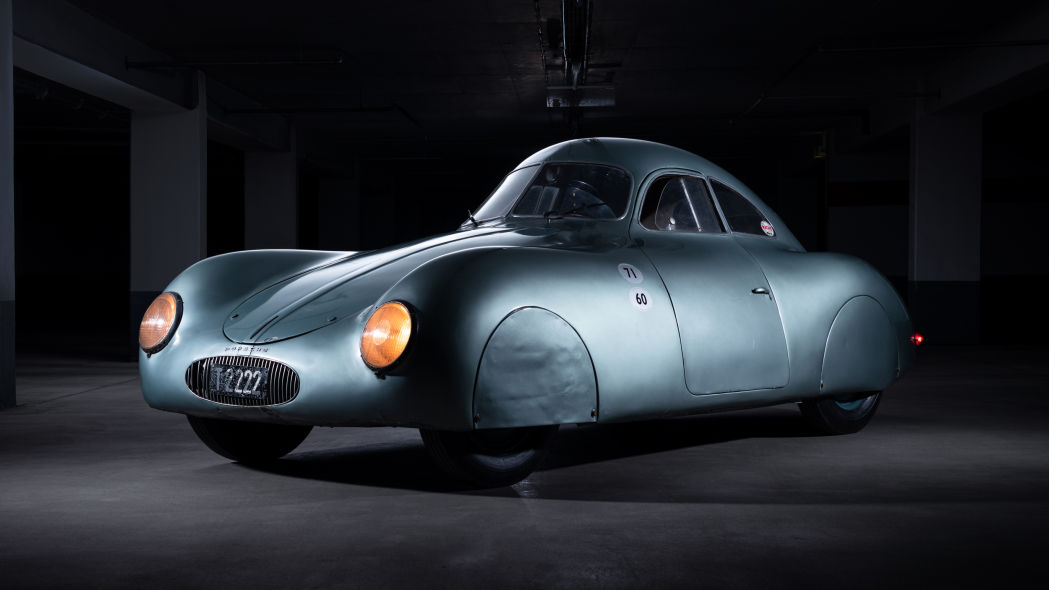 It's hard to deny the similarities with the Volkswagen Beetle, right? Technically speaking, the Type 64 is riding on a modified VW chassis. If you peel away the riveted aluminum body panels, you'll see aircraft-grade technology underneath. It still has the basic KdF-Wagen steel backbone, but the chassis was modified using rectangular tubular frames made of aircraft-grade duralumin. The underbody and floor pan are constructed from lightweight alloy to further reduce weight.
So yeah, the familiar Beetle shape and contours are there, especially when viewed from the back. But make no mistake about it. The Type 64 may be looked upon as a modified Beetle, but it remains the first car to wear a Porsche badge.
It even has a Beetle engine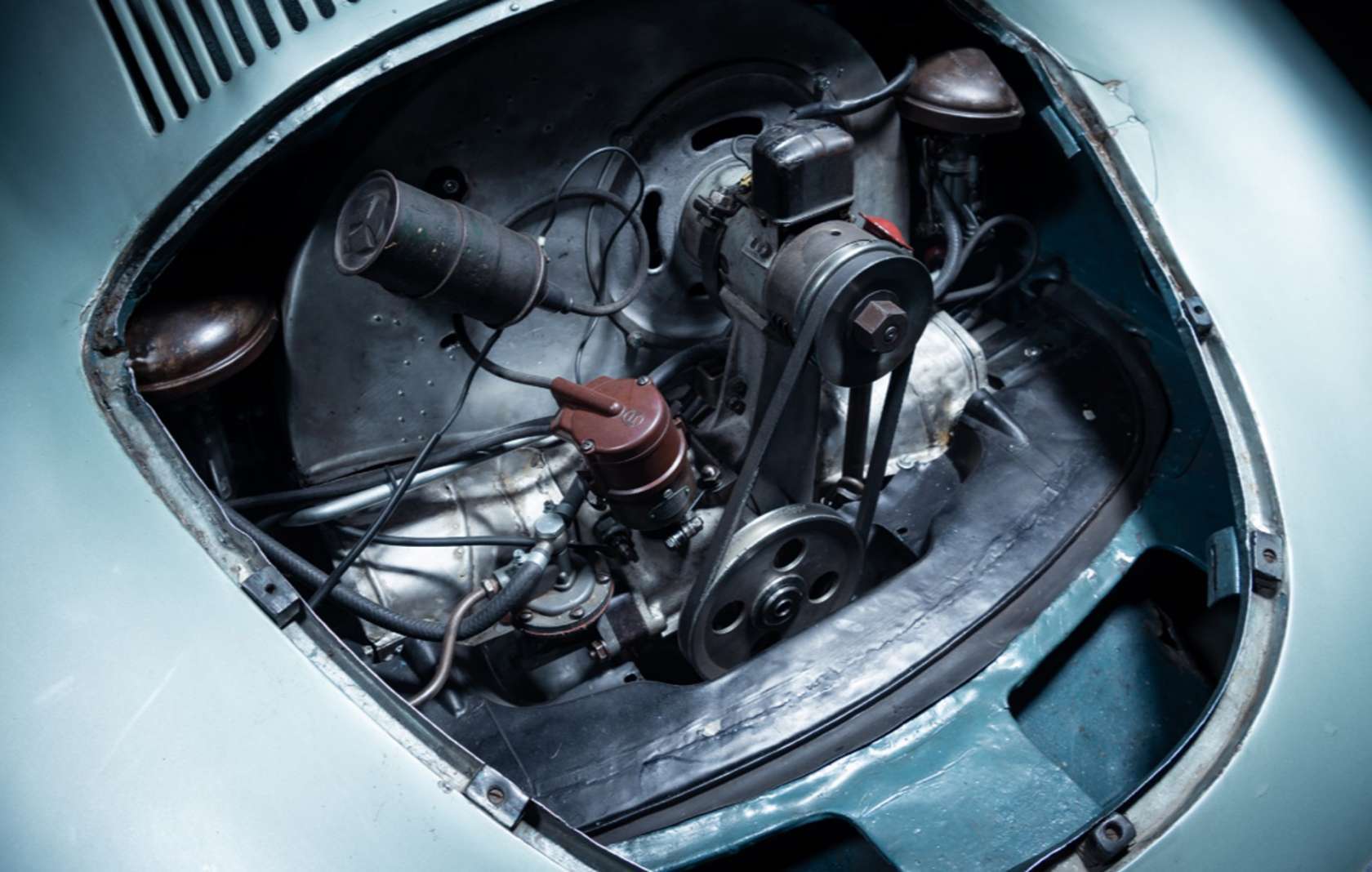 The Porsche Type 64 also makes good use of a modified Beetle engine. It's the same 1.0-liter air-cooled flat-four with dual Solex carburetors, a higher compression ratio, and larger valves. It produces 40-horsepower for a top speed of 88 mph.
Vintage cars fetching record prices at auctions are usually composed of race cars or equipped with powerful motors. Take for instance the 1970 Porsche 917K race car. It has a 500-horsepower engine and 200 mph top speed. It also sold for $14 million in 2017.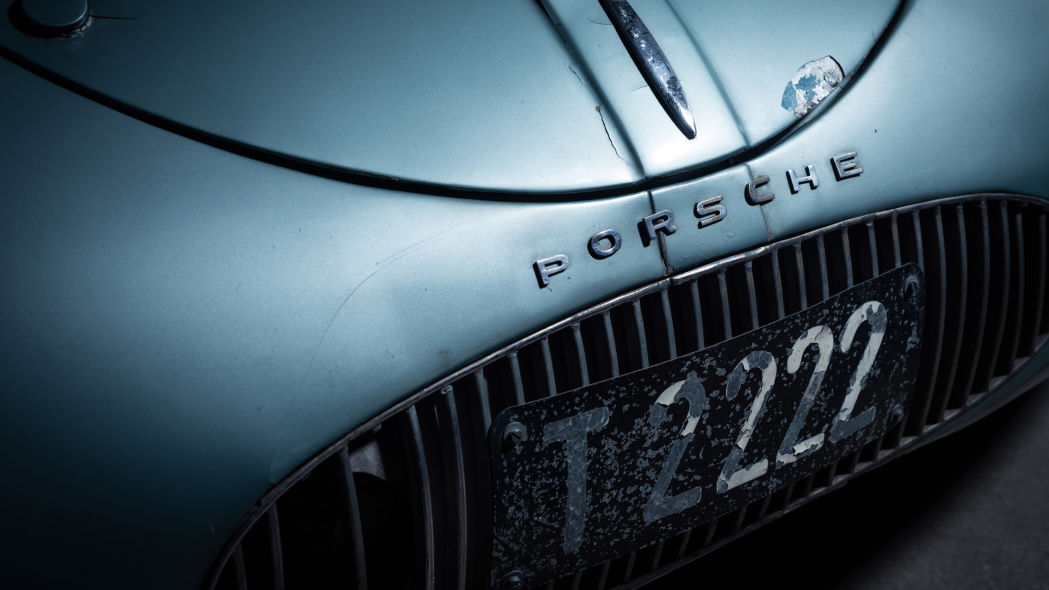 The Porsche Type 64 is not all about power and speed. It's an attempt at making a lightweight race car using nothing but engineering mastery, relentless will, and existing parts. And remember, Ferdinand Porsche's son Ferry himself applied the wide-font scripted Porsche badge in this Type 64 in 1947. When was the last time collectors had the chance to acquire the very first car in a marque's history?
This particular Porsche Type 64 is Ferdinand Porsche's personal car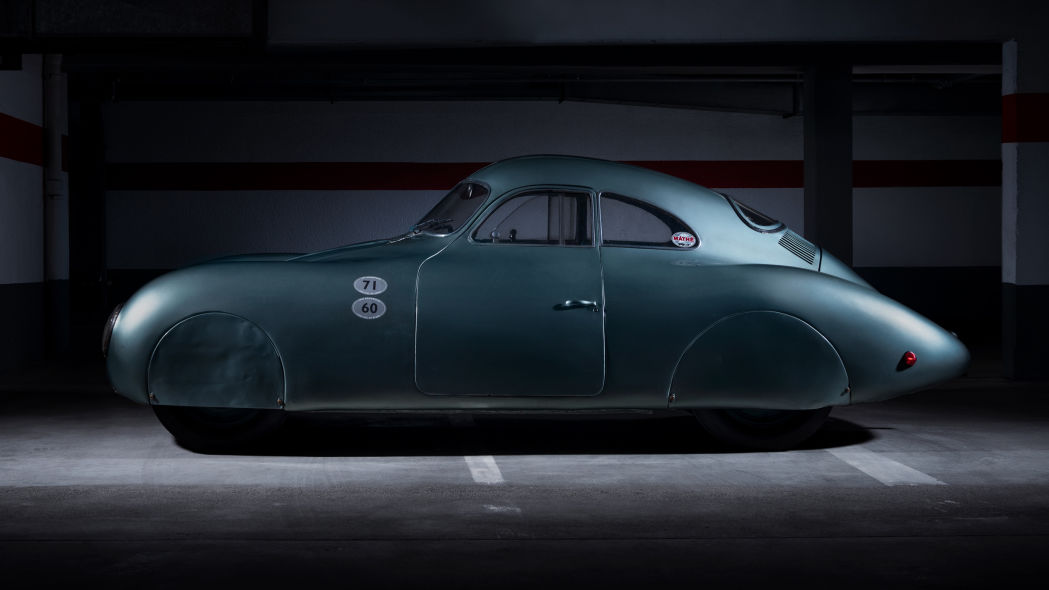 As you probably know by now, Dr. Ferdinand Porsche is one of the most important engineers of the Nazi regime. He personally used the Type 64 in his daily travels around Germany. At one time while being chauffeured by his personal driver Josek Goldinger, it averaged 88 mph rushing from Berlin to VW's headquarters in Wolfsburg. During that time, you'll be hard-pressed to find a car that goes faster than that.
This 1939 Porsche Type 64 is one of a kind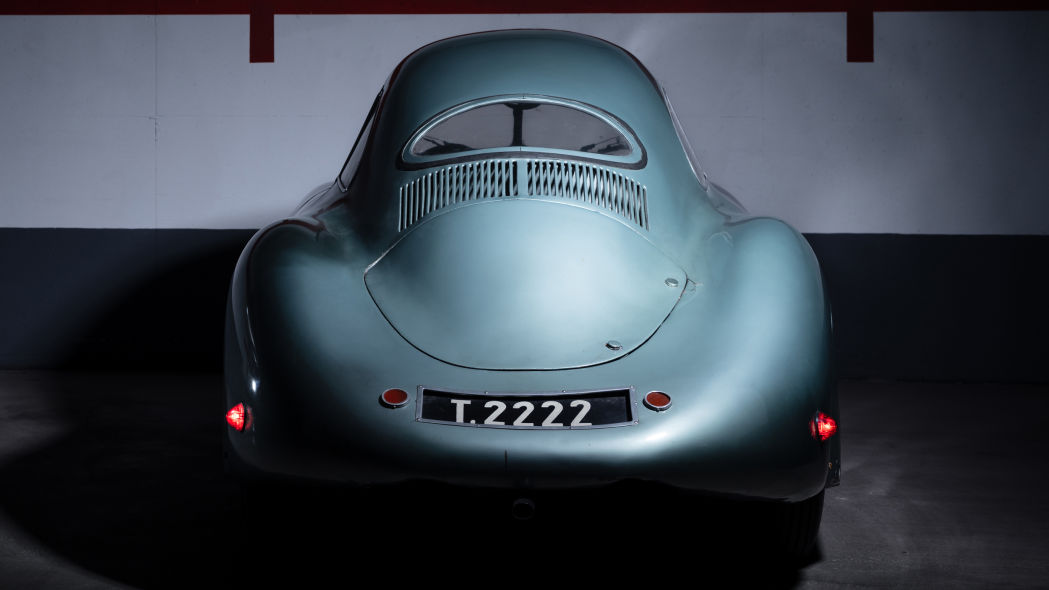 Experts claim Porsche built three examples of the Type 64, but this fact is never verified by Porsche historians. In fact, Porsche has no photographic records of two Type 64s in a single frame. The Type 64 you see here bears chassis no. 38/41 and is the first completed Type 64. However, head of the German Labour Front Dr. Bodo Lafarrentz damaged the car in an accident in 1939.
The second Type 64 was completed three months after the unfortunate crash of the first car. However, the car was commandeered by the U.S. Army's Seventh 'Rainbow' division near the late stages of second world war. Now, that car was turned into a cabriolet and was eventually scrapped after the engine blew up.
In June 1940, the third Type 64 body was completed, but it was never mounted on any chassis. Eventually, the Type 64 with chassis no. 38/41 was repaired by Porsche and would become the only surviving example in history.
It has basic controls and nothing else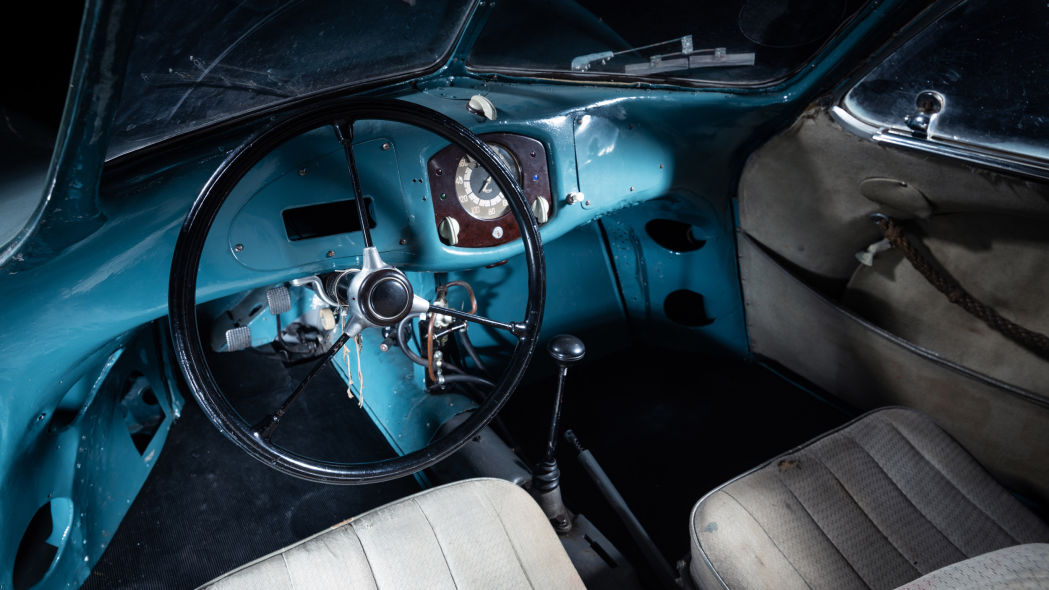 The 1939 Porsche Type 64 has a slender two-seat cockpit, a split windshield, sliding door windows, wheel spats in the front and rear, and a dual spare-wheel compartment. You essentially get a steering wheel, a gear lever, a couple of seats, and three pedals in the floor.
The Porsche Type 64 is expected to fetch $20 million not because it's fast, modern, or unbelievably rare. It's the Genesis of Porsche's long and storied history, which makes it practically the most valuable Porsche of all time.
Interested? The 1939 Type 64 goes under the hammer at Monterey on August 17. This car is expected to make an unforgettable splash at the Pebble Beach Concours d'Elegance. So, if you have more than $20 million to spare, you know where the bid goes.