Nissan recently took the wraps off its newest Titan XD pickup truck. Understandably, the Titan XD is bigger and more capable than a regular Titan, but it remains to straddle the fine line between smaller half-ton and full-size heavy-duty trucks.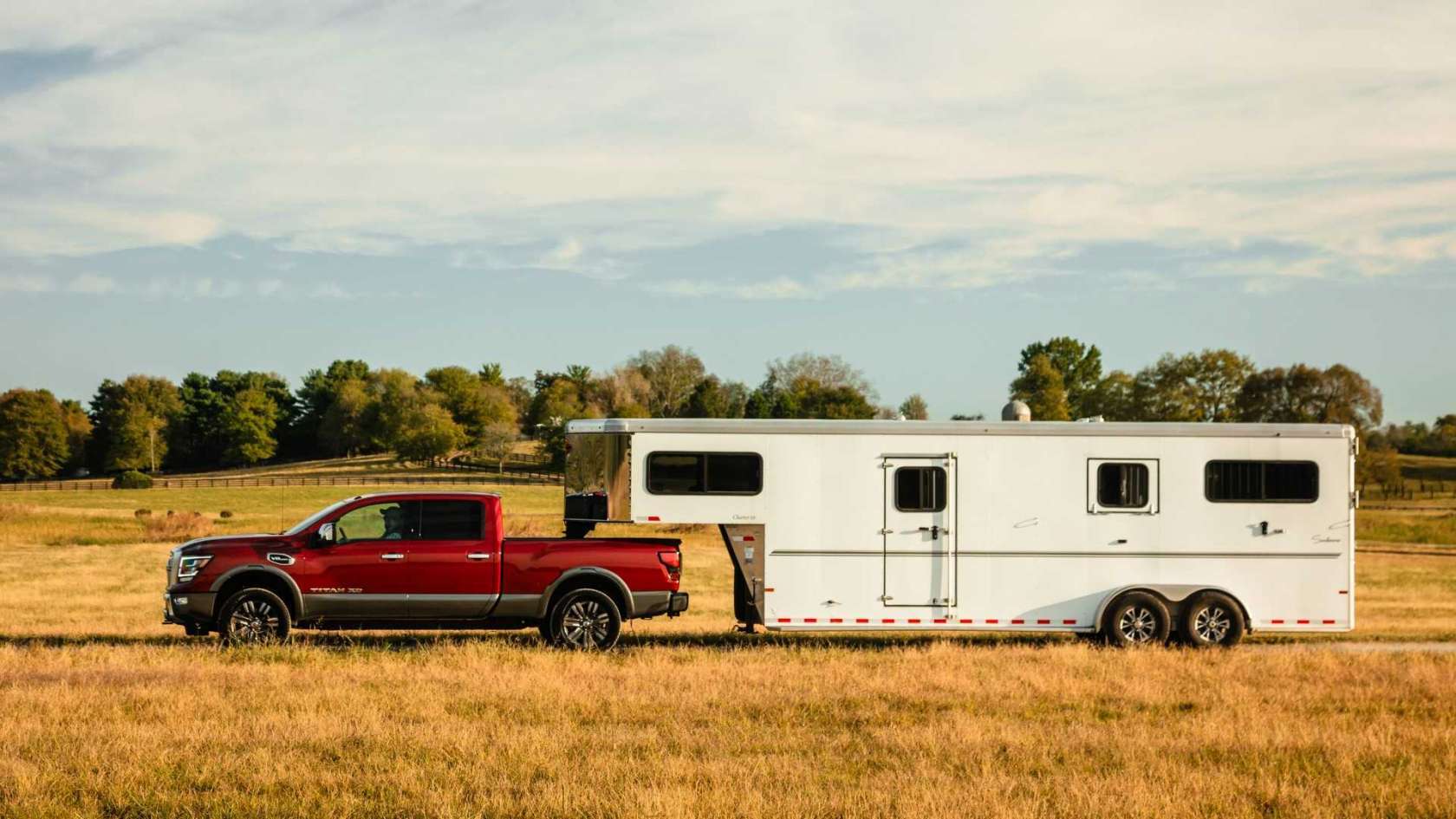 In short, the new Titan XD is the in-between model. If the regular half-ton Titan is too small but you don't need the full-size capabilities of a Ford 2500 HD or Ram 2500, the new Titan XD may be perfect for your needs and lifestyle.
Nissan is saying goodbye to the Cummins diesel engine in the new Titan XD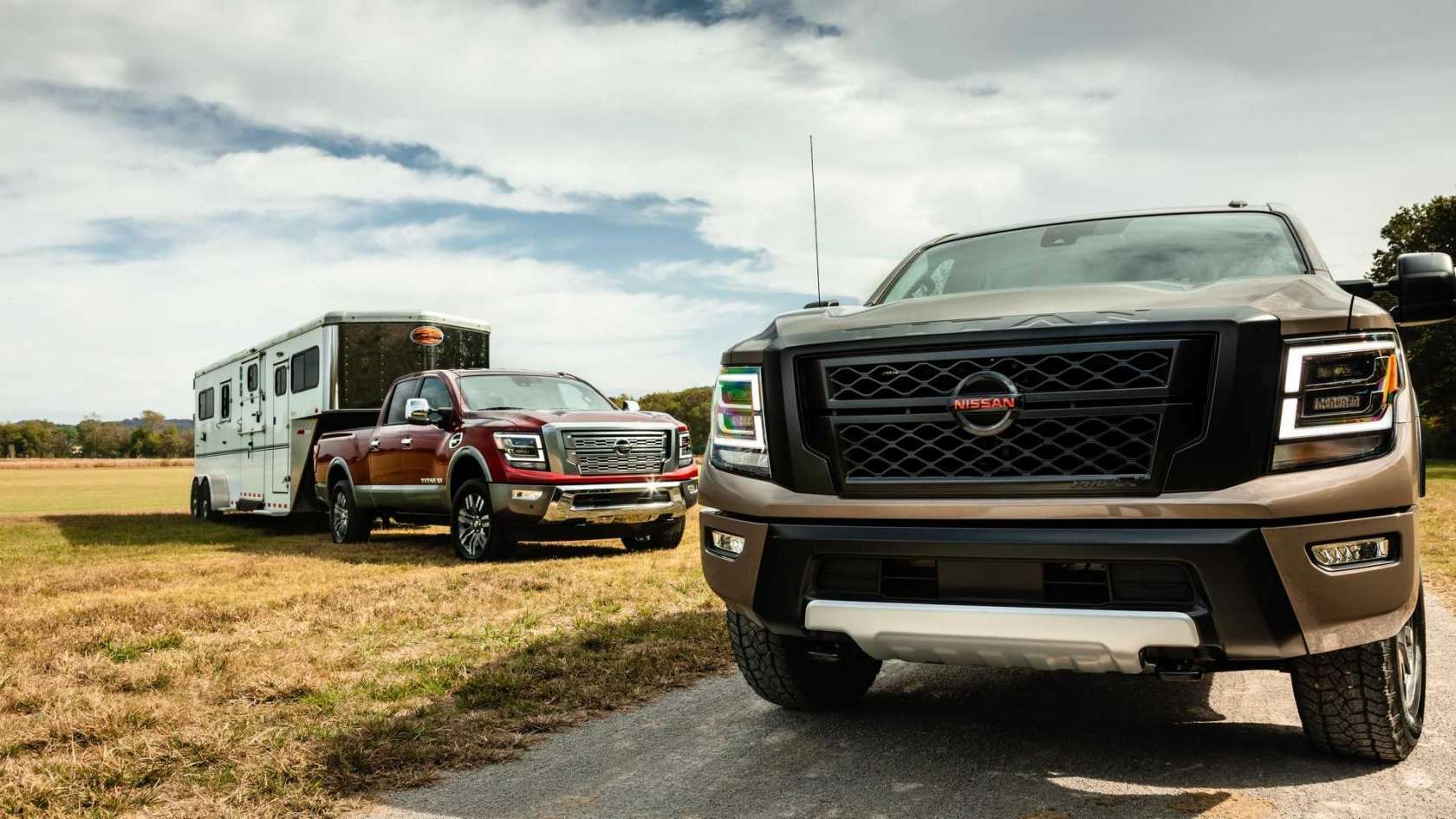 For the 2020 Titan XD, Nissan ditched the Cummins turbocharged 5.0-liter diesel motor. With 310-horsepower and 555 pound-feet of torque, previous owners of the outgoing Titan XD will miss the smooth torque delivery of the outgoing diesel mill.
However, Nissan said a large majority of Titan XD customers prefer gasoline over diesel. In return, Nissan was kind enough to provide a retuned version of the venerable 5.6-liter gasoline V8 motor.
The new Titan XD receives a more powerful gasoline V8 engine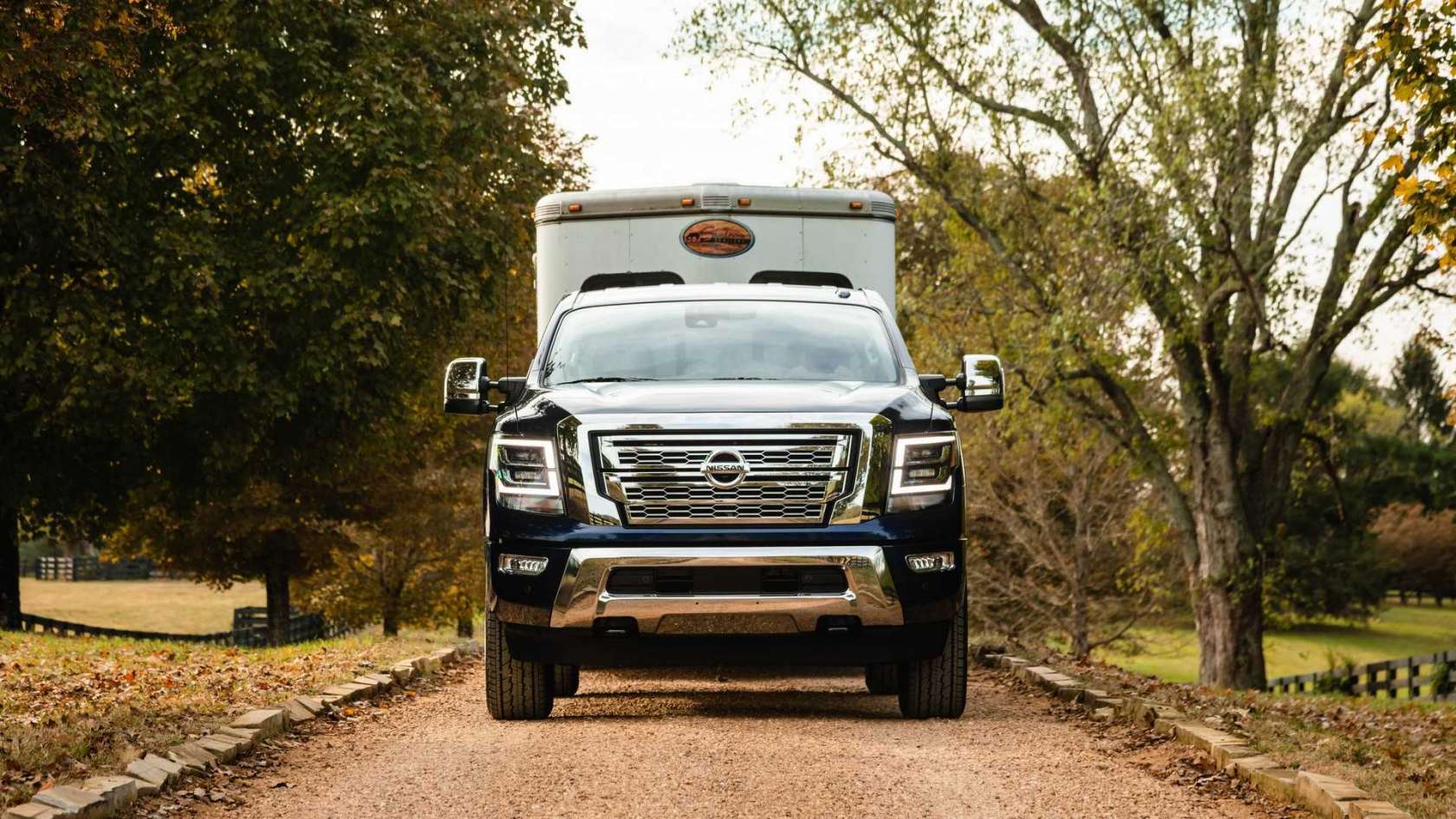 True to form, the new Nissan Titan XD is entering the market with a reinvigorated gasoline engine. The 5.6-liter V8 now produces 400-horsepower and 413 pound-feet of torque. If it's any consolation, the old version was only good for 390-horsepower and 394 pound-feet of torque, so having more power is a welcome trait in a large pickup truck.
The engine is mated to a new nine-speed automatic to replace the old seven-speed auto box. Nissan was also kind enough to improve the rear gearing to 4.083:1 to improve acceleration from a standing start.
Titan XD is constructed with tougher underpinnings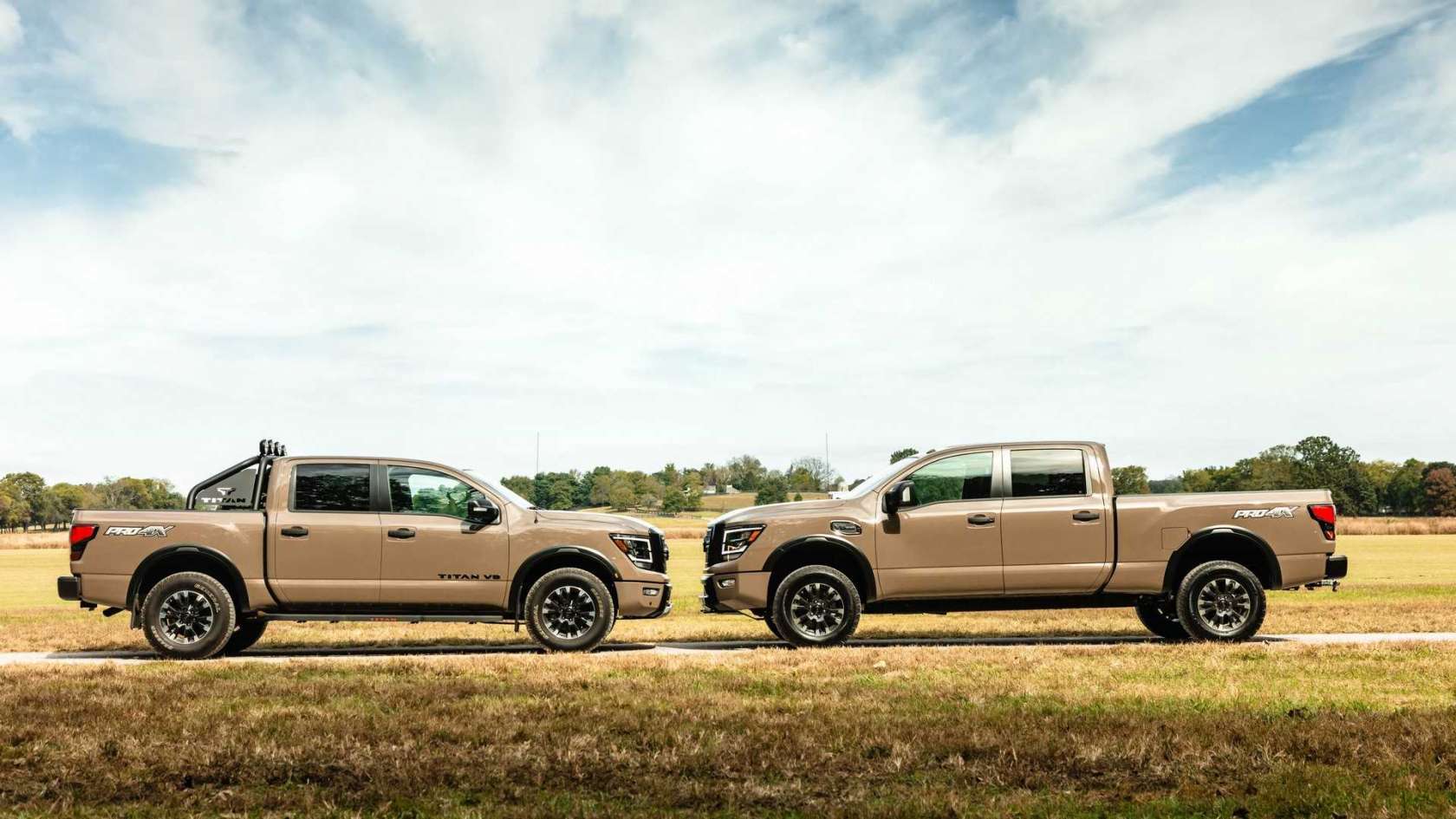 When it comes to trucks, size is everything. The new Titan XD is 3-inches taller and almost 15-inches longer than a half-ton Titan. The wheelbase stretches to 151.6-inches, which is 11.8-inches longer than a regular Titan.
But despite this, the cab size is identical to the half-ton Titan. This means all the extra length is attributed to the longer 6.5-foot bed. Interestingly enough, Nissan is offering the Titan XD in a single configuration: crew cab with a 6.5-foot bed, four-wheel drive, and a gasoline V8 motor.
However, the Titan XD gets a set of stronger underpinnings to accommodate the longer wheelbase. Nissan utilized a reinforced and fully-boxed full-length ladder frame, which is unique to the Titan XD. According to the Japanese carmaker, the new frame is stiffer and offers better torsional rigidity than a regular Titan. The truck also receives 4-wheel disc brakes on all wheels along with ventilated rear discs for stronger stopping power.
It also benefits from a redesigned exterior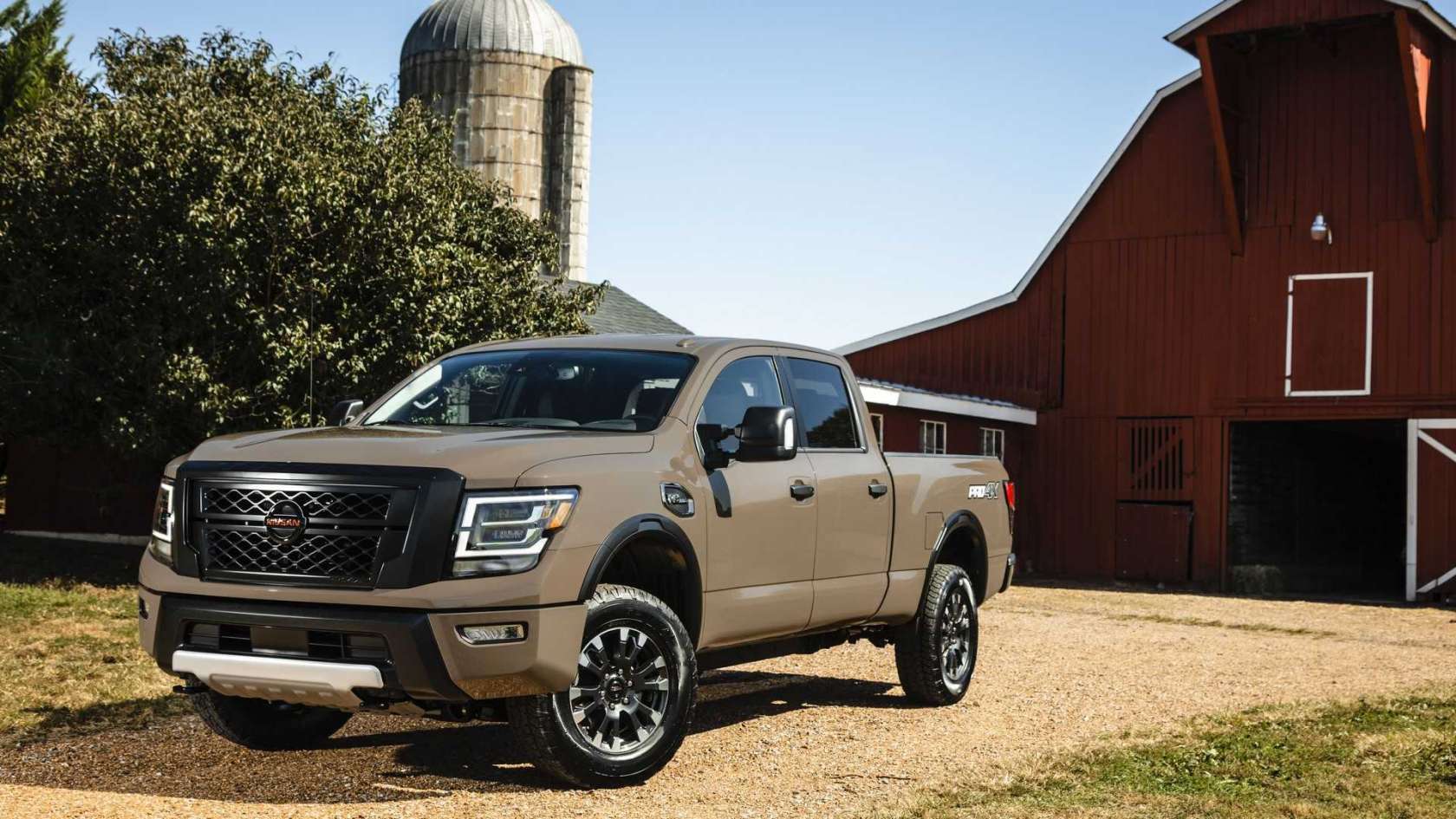 Similar to the half-ton Titan, the XD model was redesigned by Nissan's design team in La Jolla, California. Titan XD also receives unique grille designs and tailgate finishes among various trim levels. In the Titan XD PRO-4X, you get a blacked-out grille with a Lava Red Nissan badge while the rear gets an all-black tailgate with red Nissan badging.
Despite the various grille and trim designs, all Titan XD models are available with LED headlights, LED daytime running lights, and LED fog lamps. Standard on all models is high beam assist and Nissan Safety Shield 360 which includes automatic emergency braking, blind-spot warning, rear cross-traffic alert, lane departure warning, and rear automatic braking.
The interior is loaded with tech
Higher trim models of Titan XD receive a larger 9.0-inch touchscreen with standard Apple CarPlay and Android Auto. However, standard on every trim level is a 7.0-inch programmable driver information display, front and rear anti-gravity seats (which offer superior comfort over other light-duty and HD pickup trucks), new materials for the seats and door trim, and an innovative smartphone holder and charging system.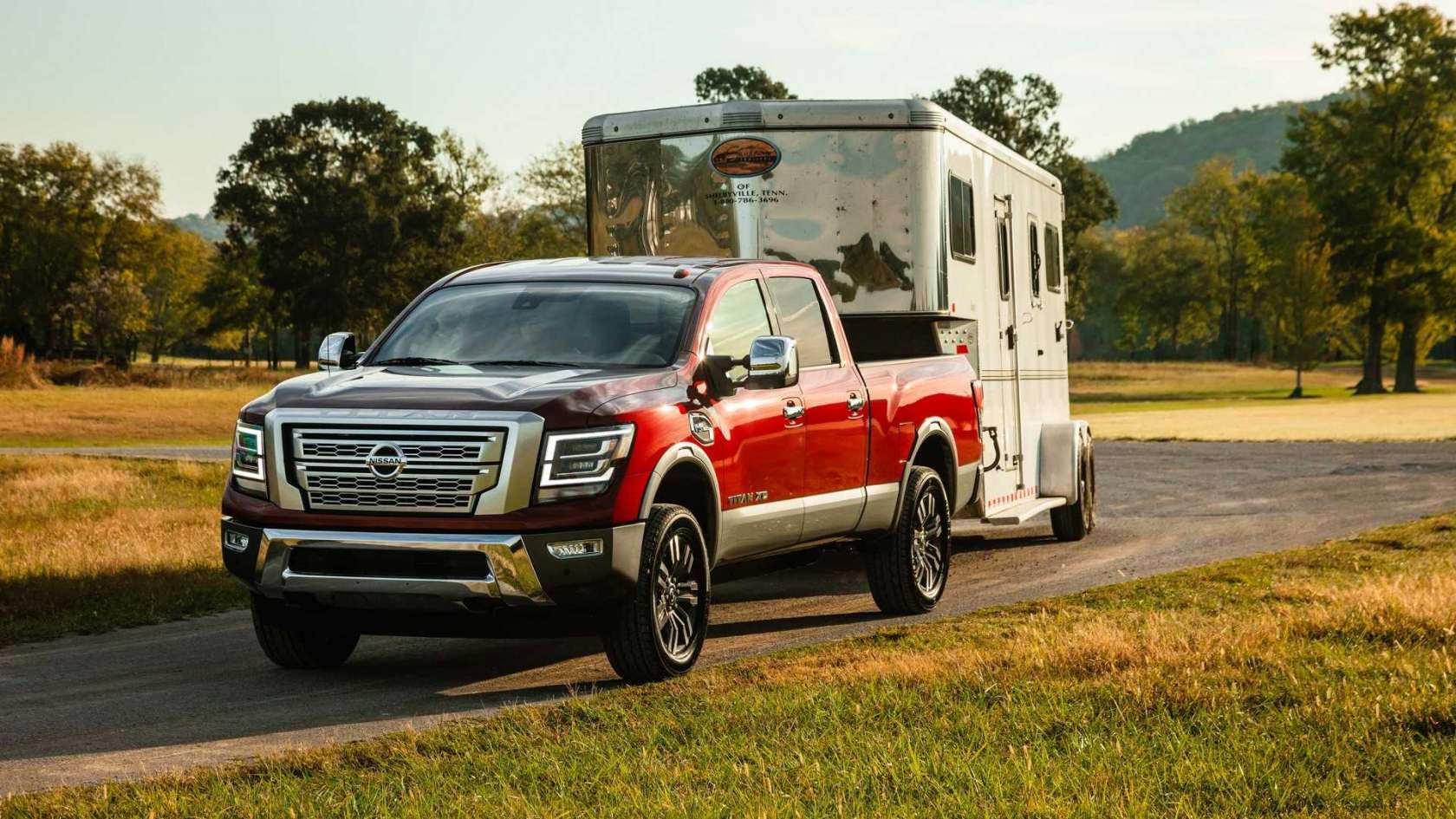 Unfortunately, Nissan failed to disclose other important specs such as towing capacity, maximum payload, and pricing. However, we know for a fact the new Titan XD can tow 1700 pounds more and has a better payload rating of 900 pounds than a half-ton Titan. The first deliveries of Nissan's new Titan XD are expected to begin in early 2020.