It's been roughly 15 years since Audi last sold the A6 Allroad in North America. And now, the long wait is over. The German carmaker recently confirmed the U.S. availability of A6 Allroad station wagon for the 2020 model year.
That's right. After giving us a taste of the magnificent 2020 Audi RS6 Avant – which arrives in U.S. shores later next year – we're finally getting the Allroad version of the Audi A6. And while the RS6 Avant is essentially a muscle car in disguise, the new A6 AllRoad is perfect for potential SUV buyers who don't need the all-conquering V8 motor in the RS6.
Are you sick of generic SUV styling? The new Audi A6 Allroad is the next best thing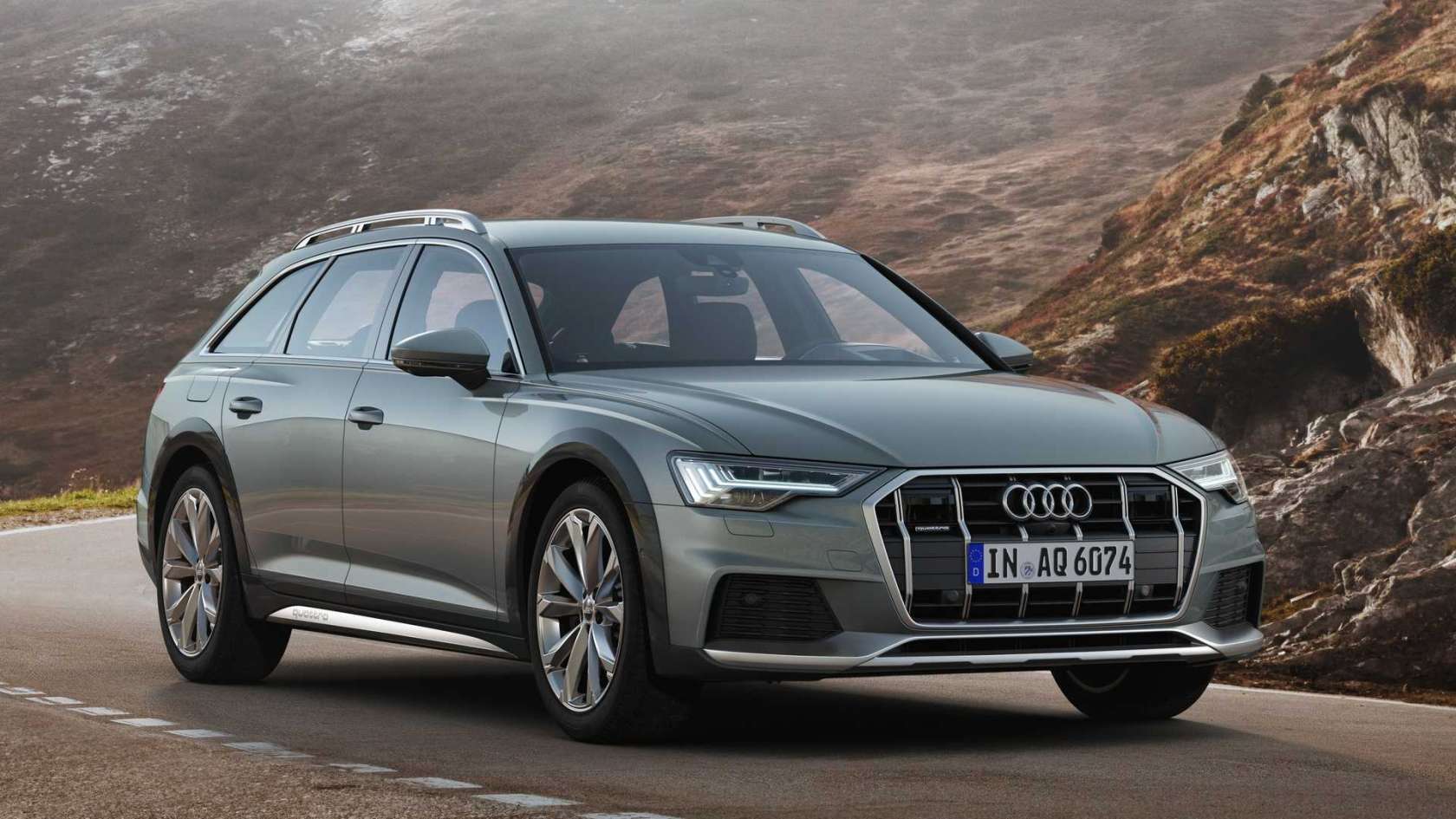 We still don't understand why SUVs/crossovers are becoming the default choice for a family car. While it's true seven-seat behemoths are ideal for larger families, empty nesters and smaller families will have a lot to love in the new Audi A6 Allroad.
For starters, it pretty much resembles the A6 luxury car. But since we're talking about an Allroad version, Audi infused a couple of rugged off-road touches in the styling as well. The wheel arches and rocker panels have a matte finish to give the car a more rugged vibe. Of course, you can have those wheel arches in body color if you like.
The new A6 Allroad receives a specific front grille with chrome vertical slats. It also comes standard with larger 20-inch wheels to make it stand out from the A6 sedan. Meanwhile, the underbody protection, front splitter blade, rear diffuser, and roof rails have an aluminum finish.
It has a powerful turbocharged V6 engine with mild-hybrid tech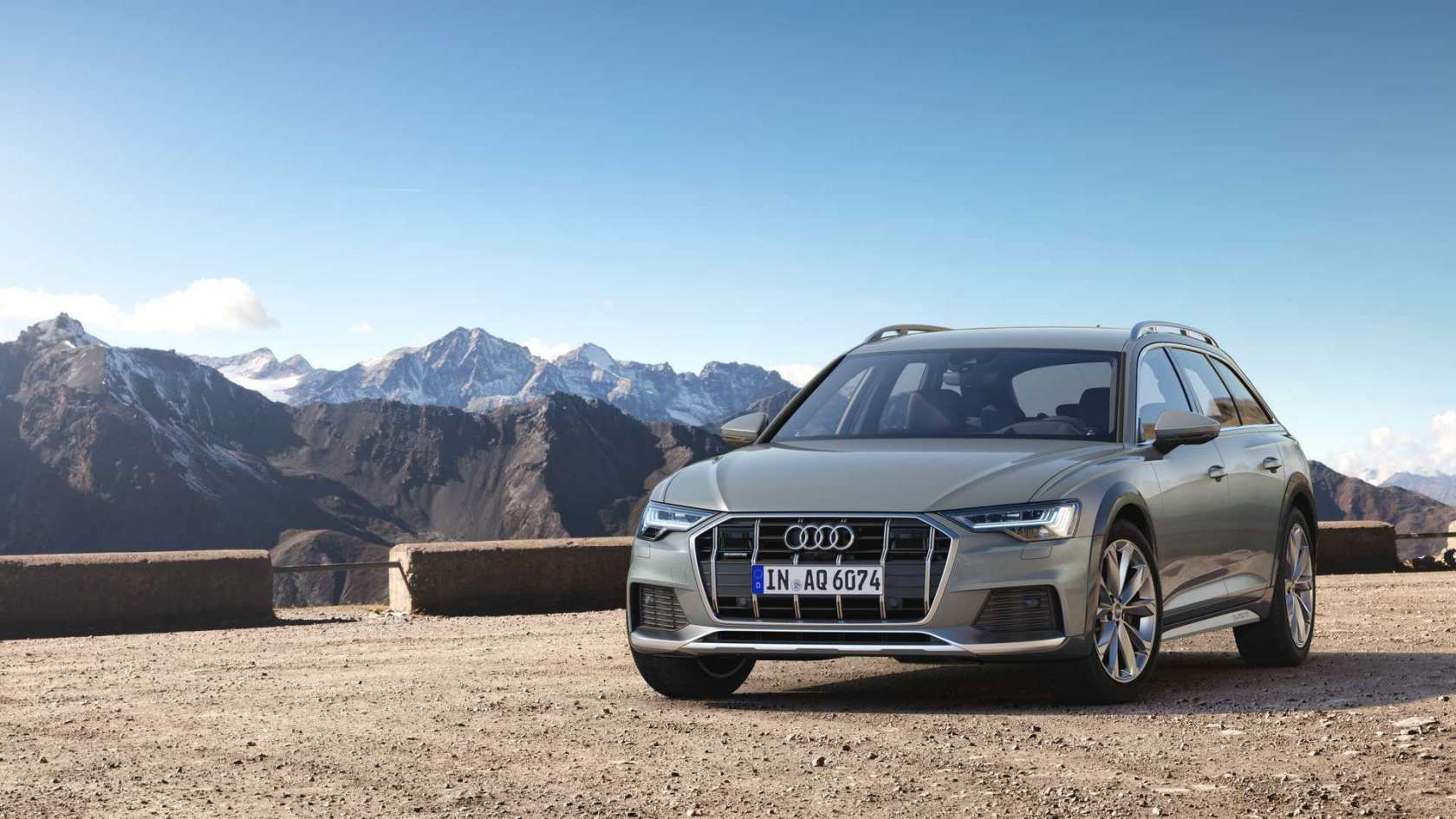 Who says station wagons are boring? With a 3.0-lite turbocharged V6 motor and MHEV technology, the Audi A6 Allroad is powerful enough to induce wide grin on your sorry mug. Producing 335-horsepower and 369 pound-feet of torque, power is routed to all four wheels courtesy of Quattro AWD and an S-Tronic seven-speed dual-clutch gearbox.
And while the mild-hybrid system is more oriented towards improving engine efficiency and fuel economy, the Audi A6 Allroad is sure to be a blast to drive.
The Allroad moniker implies some off-road capabilities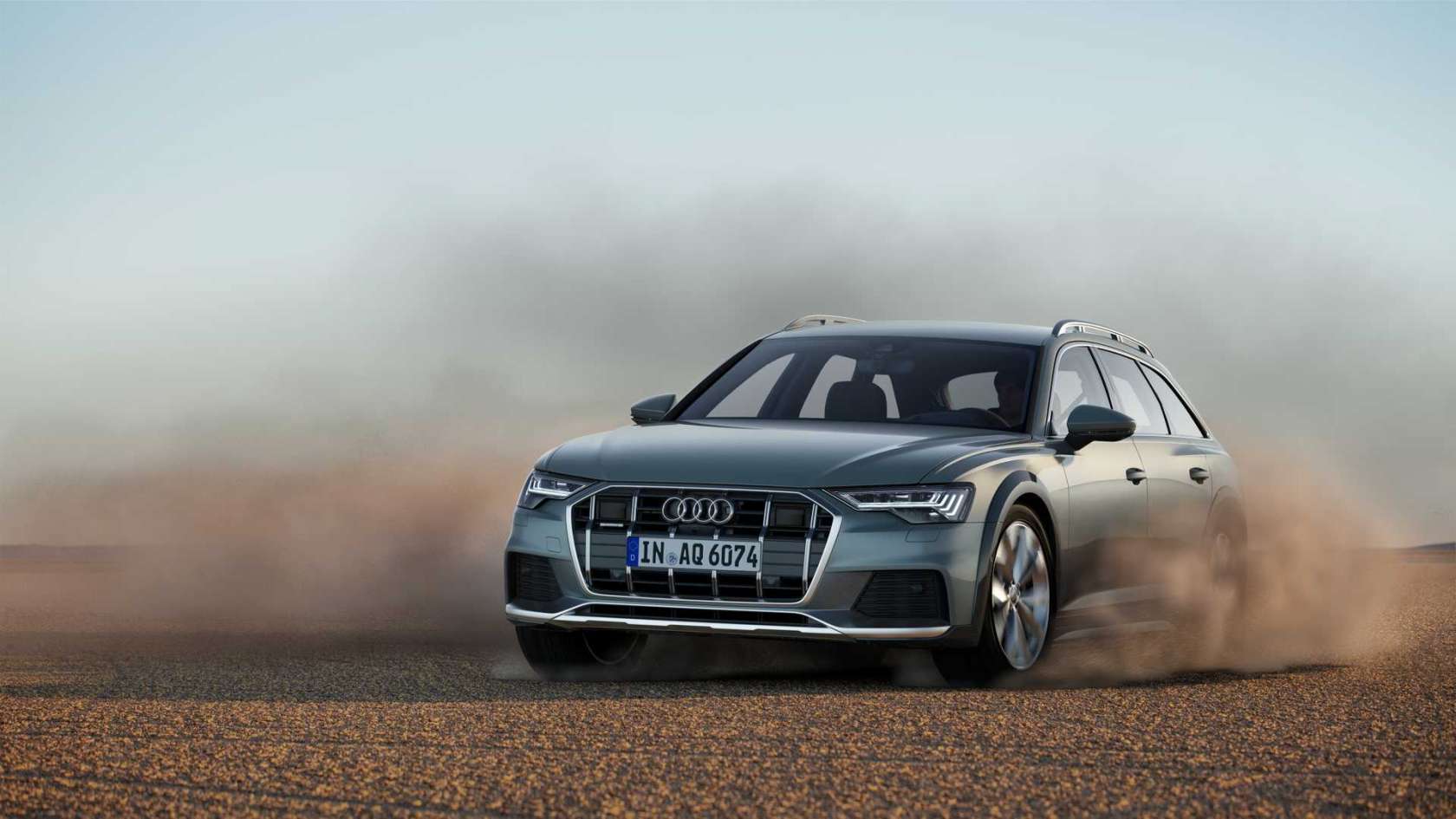 If the rugged wheel arches and increased ride height is no indication, the adjustable air suspension will put all doubts to rest. The new Audi A6 Allroad sits 1.8-inches higher than a standard A6 wagon at maximum height, which translates to a total ground clearance of 7.3-inches – enough to overcome small to medium-sized obstacles over rugged terrain.
Selecting one of the six available driving modes alters the ride height as well. For instance, Auto and Comfort mode gives you a maximum ground clearance of 5.5-inches. On the other hand, Dynamic mode lowers the suspension by 0.6-inches to improve handling and cornering.
Additionally, Audi is kind enough to include standard hill descent control, tilt angle assist, and dynamic all-wheel steering to further improve handling, stability, and control in both on-road and off-road driving.
The interior is similar to the regular A6
That's not exactly a bad thing as you still get a dual-pane panoramic sunroof, a premium Bang & Olufsen audio system, and available LED ambient lighting. Of course, you also get premium leather appointments and a host of interior customization options. And since the Allroad is a station wagon, you also get more cargo room than in an A6 sedan.
The A6 Allroad Anniversary Edition is also available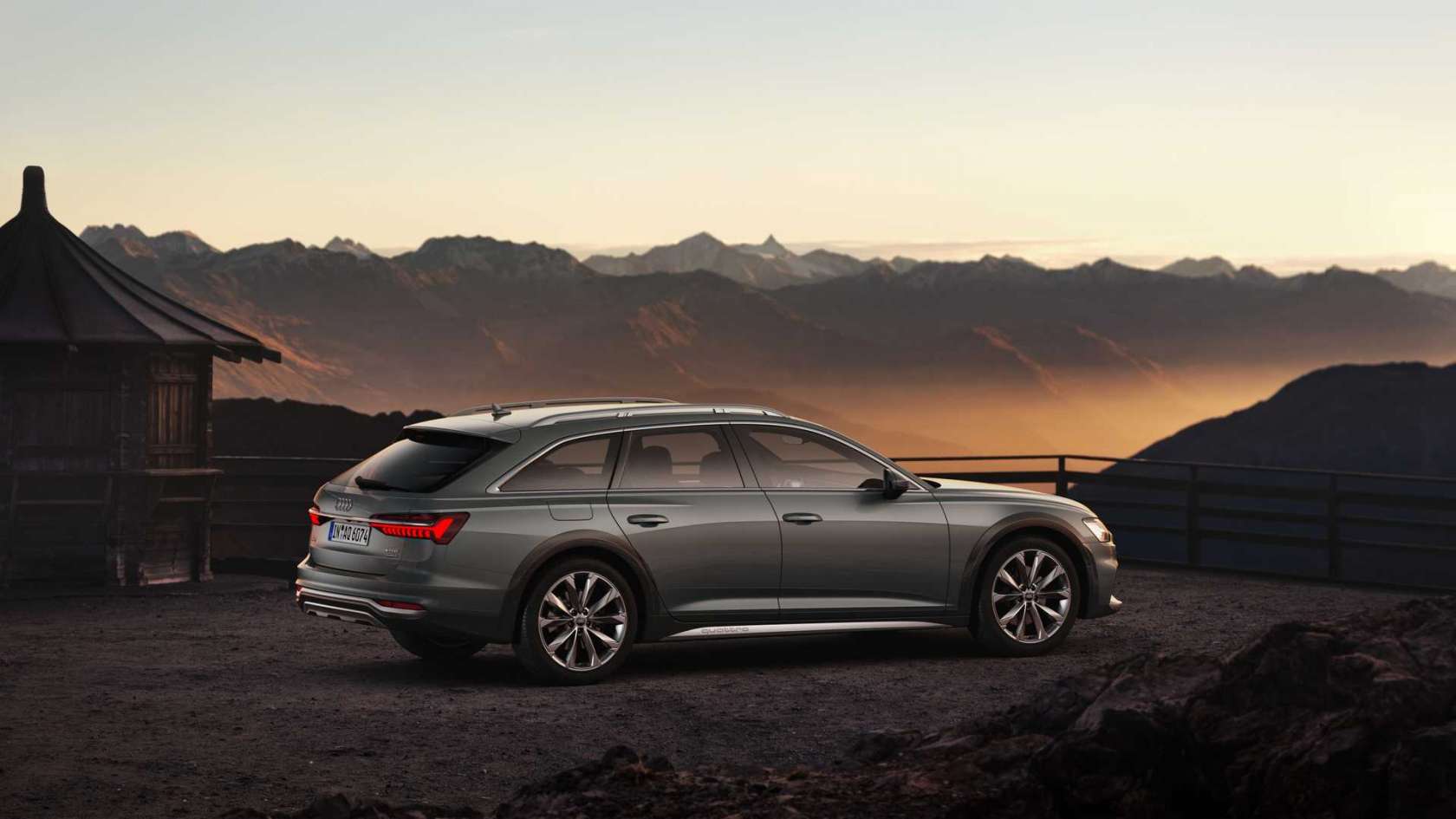 Although the A6 Allroad was absent for 15 years, Audi is offering an Anniversary Edition with a plethora of exclusive options. If you like green, the A6 Allroad Anniversary Edition comes in exclusive Gavial Green paint finish, which is based on the color of the original A6 Allroad back in 2020.
The Anniversary Edition also receives Nappa leather with contrasting stitching, natural wood inlays in the interior, and stainless steel pedals and footrest.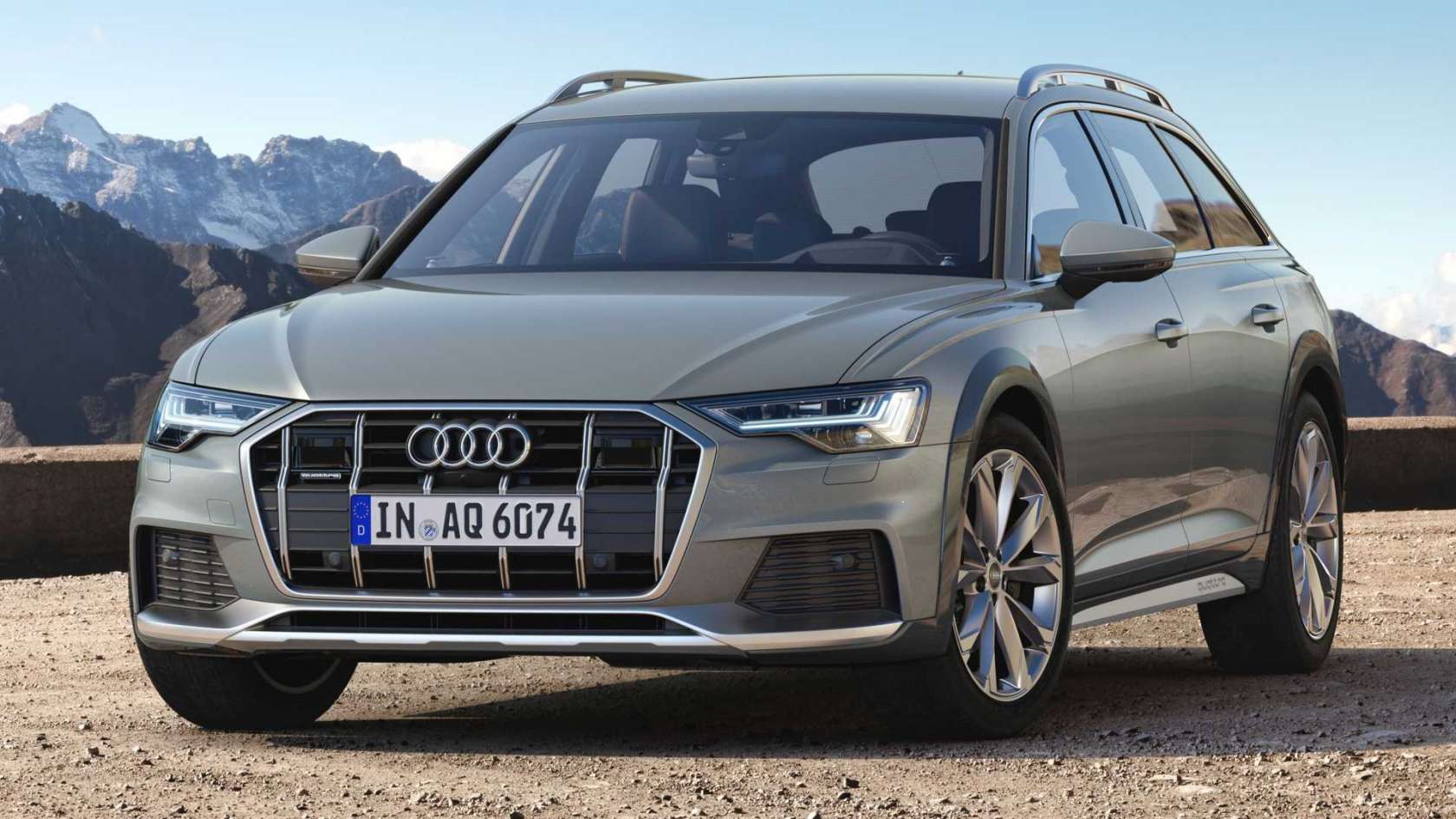 Audi has yet to release pricing and other specs for the 2020 A6 Allroad, but we do know the car arrives early next year.