Cadillac took a different approach with the 2020 CT4 sports sedan. It formally introduced the high-performance CT4-V a couple of months ago – ahead of the base model CT4 – which is unusual in the car industry. After satiating our appetites with a 325-horsepower 2.7-liter turbocharged four-cylinder engine, Cadillac is giving the non-V CT4 with a pair of powerful turbocharged motors.
The 2020 Cadillac CT4 has all the right ingredients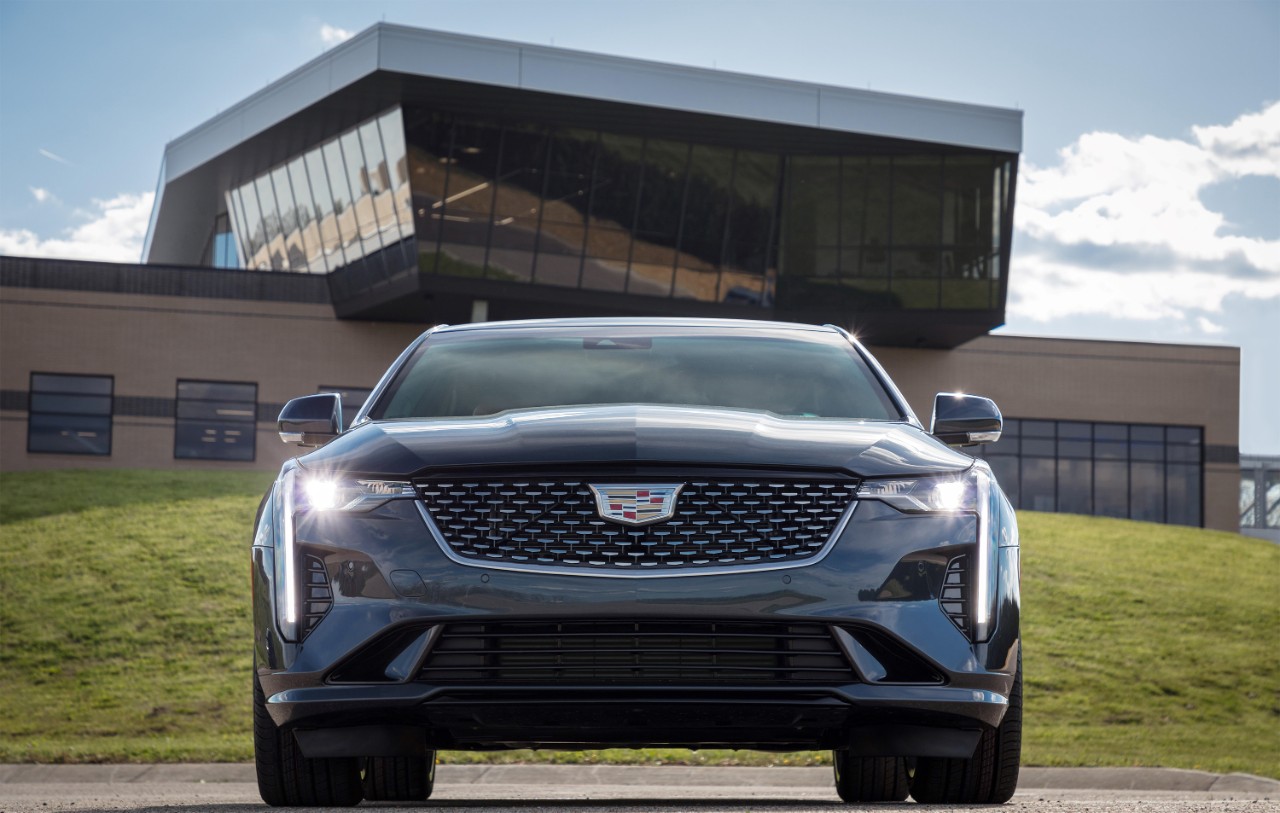 The new Cadillac CT4 is every inch a sport-luxury sedan. The sleek profile is rounded up by a longer dash-to-front-axle ratio and a wider stance. It exudes confidence and athletic performance from a proper rear-wheel-drive platform, and it shows upon first glance. Rest assured the new Cadillac CT4 is far from the Caddies of yore, but it doesn't deviate much from the sharp styling and impressive performance of the first-gen CTS-V.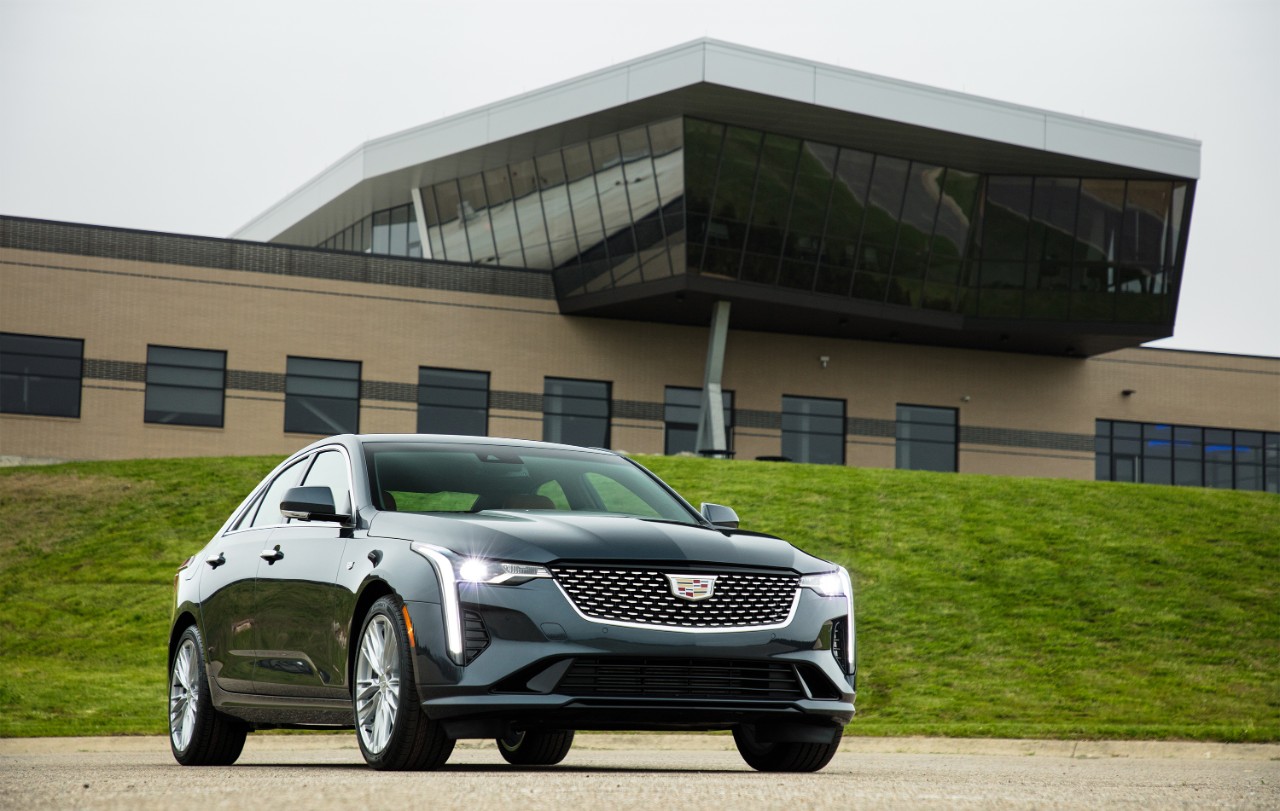 "The CT4 was intended to draw attention, using a combination of great proportions, taut surfacing and Cadillac family details that hint at the athletic driving experience this vehicle offers," said Andrew Smith, executive global director of Cadillac design. "We developed CT4 to appeal to youthful buyers in the luxury market who may be new to the Cadillac brand."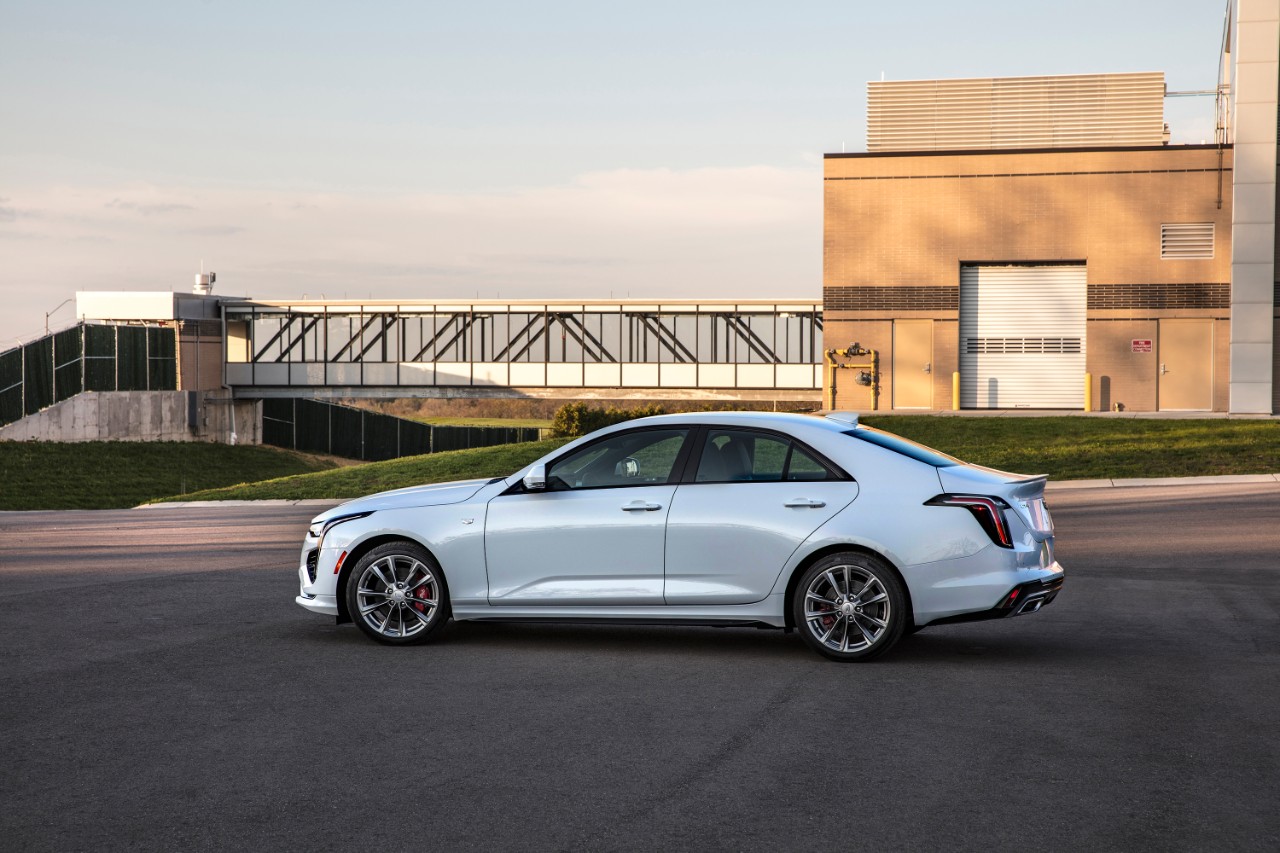 The new CT4 also boasts of near-perfect weight distribution between front and rear axles to deliver nimbler handling. It also receives Cadillac's proprietary double-pivot MacPherson front suspension with dual lower ball joints. This set-up improves feedback and steering accuracy while improving comfort and road isolation.
Cadillac is offering the CT4 with two engine options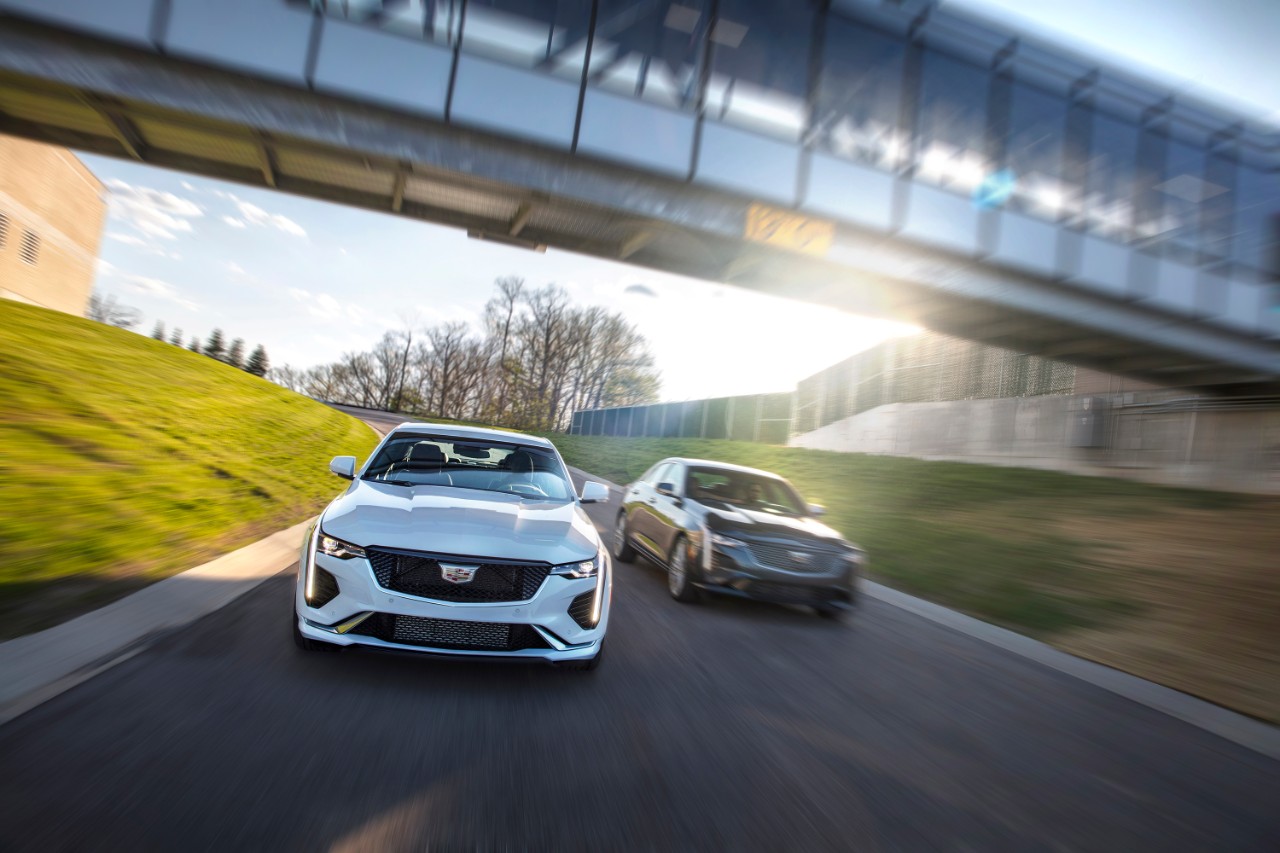 Turbocharging is the preferred choice, and the new Cadillac CT4 is offered in two engine options. Base models receive a 2.0-liter four-banger producing 237-horsepower and 258 pound-feet of torque. The motor is connected to an eight-speed automatic driving the rear wheels. The power output of the smaller motor may not sound much, but it offers more power than a base Audi A3 or Mercedes-Benz CLA.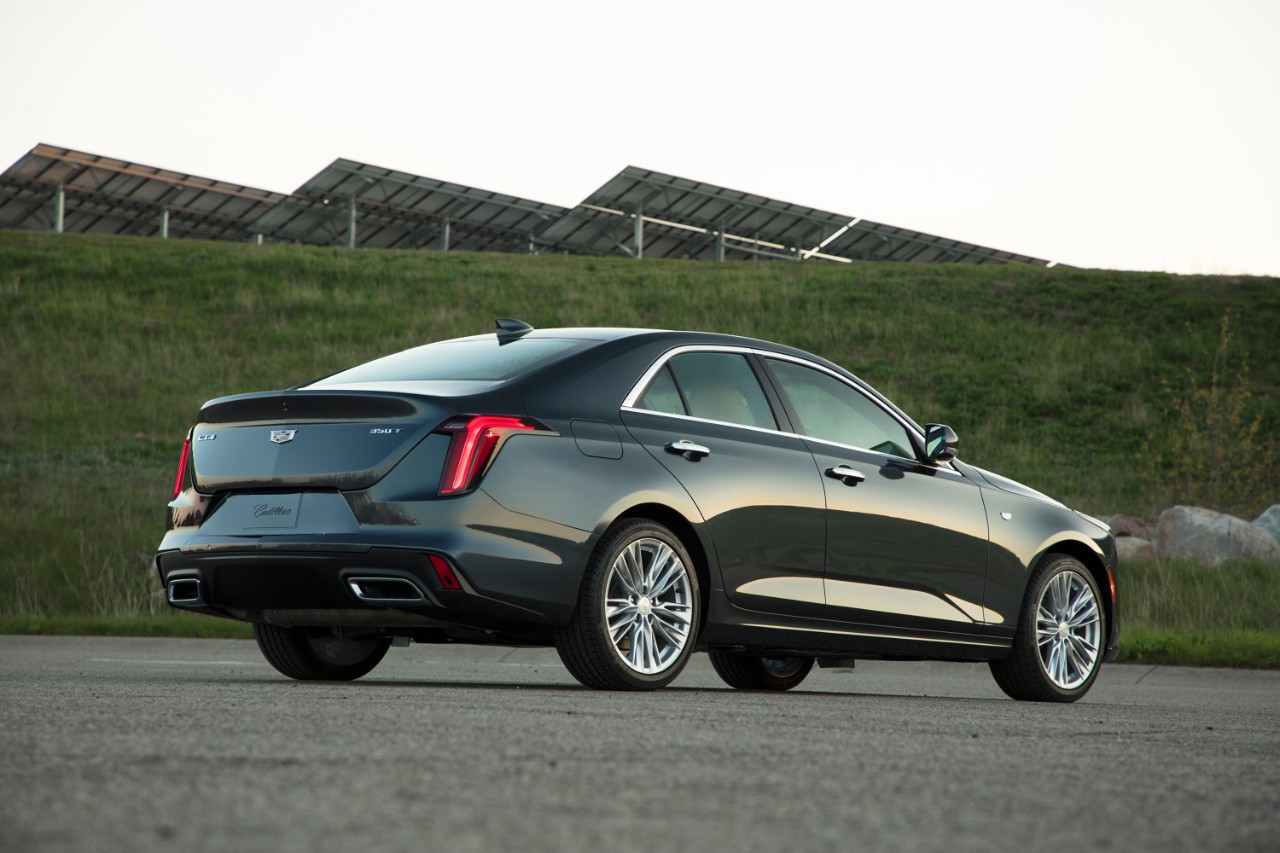 Meanwhile, the CT4 Premium Luxury trim receives a detuned version of the 2.7-liter mill in the high-performance CT4-V. It produces 309-horsepower and 348 pound-feet of torque. The engine is bolted to a 10-speed automatic driving the rear wheels. Both models are available with an all-wheel drivetrain.
It's an entry-level luxury car that behaves like a sports sedan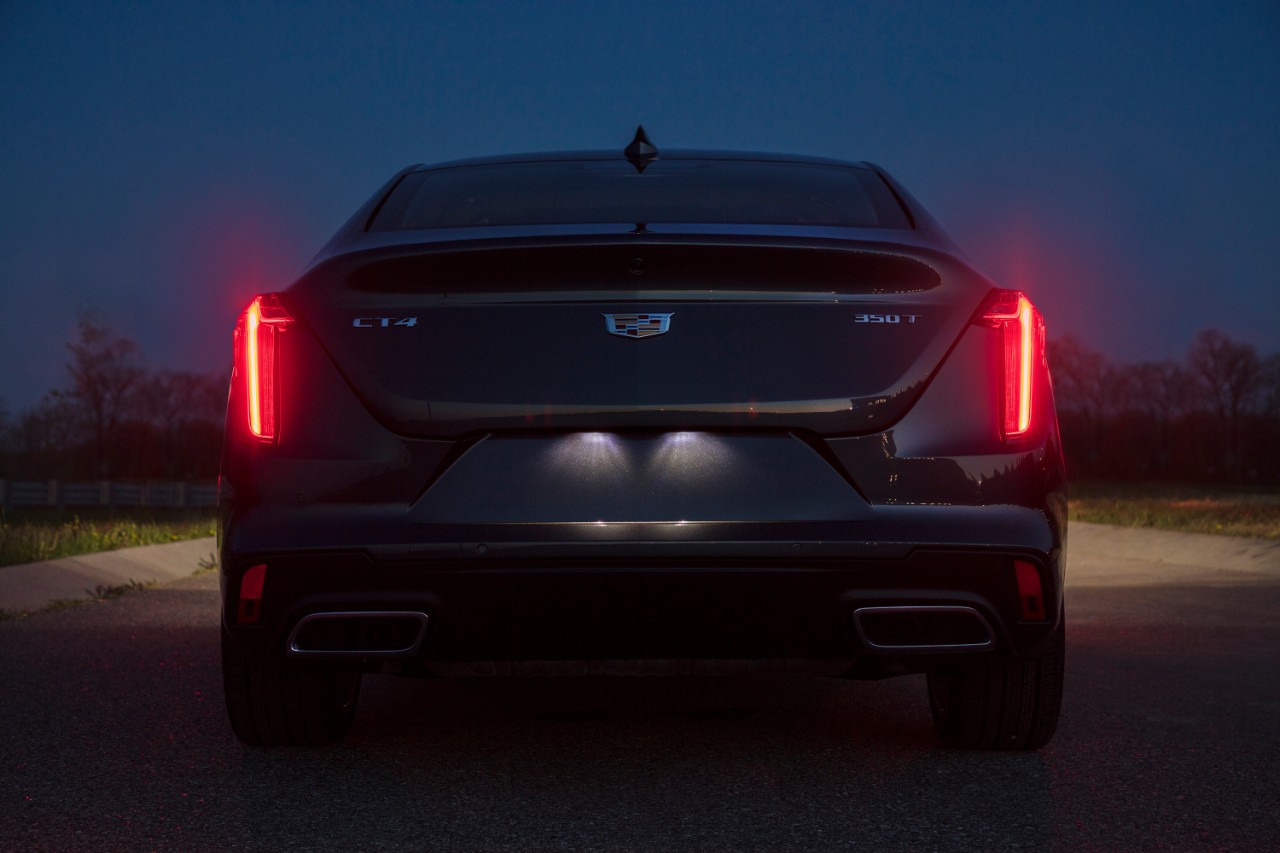 Similar to other premium models in the segment, Cadillac's newest CT4 is equipped with selectable driving modes. With this system, the driver can adjust the behavior and driving feel of the vehicle by choosing between present modes. It alters the suspension, transmission shift points, steering feel, exhaust sound, and other elements of the vehicle for a multifaceted personality: sports sedan on the way to work, and luxury car on the way home.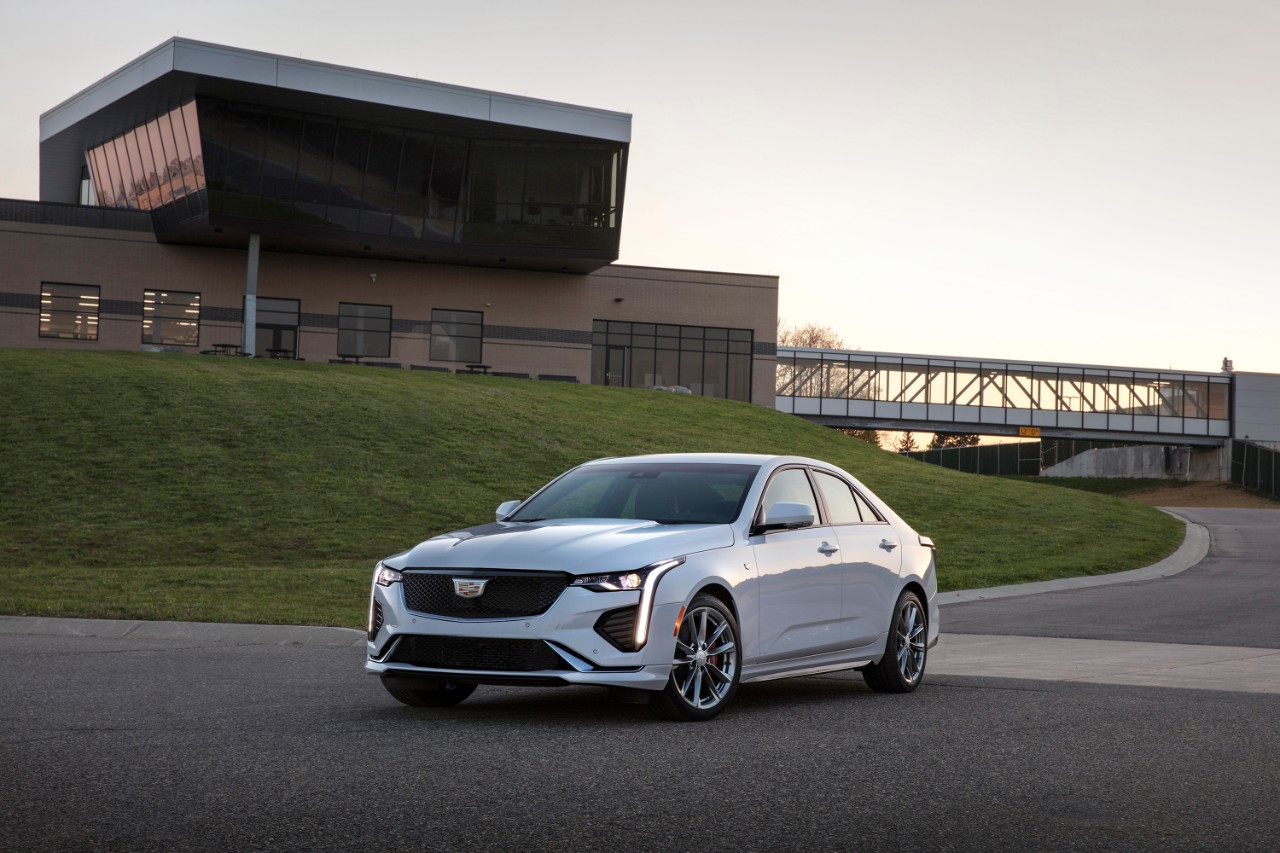 The 2020 Cadillac CT4 Sport gets standard Brembo brakes while all trim models receive Duralife-coated brake rotors for stronger and more dependable stopping power. Damping is courtesy of ZF MVS (multi-valve system) passive dampers to deliver either comfort or sporty handling when you need it most.
The interior blends premium comfort and modern amenities
The driver-centric cockpit is proof of Cadillac's intent in making the CT4 one of the best entry-level sport sedans for the money. Taking center stage is an 8-inch diagonal touchscreen display while the driver gets to look at a full-color dual-display driver information center.
Genuine cowhide is splattered all over the seats while standard features include keyless entry with push-button start, an HD rear vision camera, LED interior lighting, dual-zone automatic climate control with rear-seat vents, and a premium audio system. Of course, Cadillac's much-vaunted Super Cruise semi-autonomous driving system is also available in the 2020 CT4.
Cadillac will start accepting orders later this year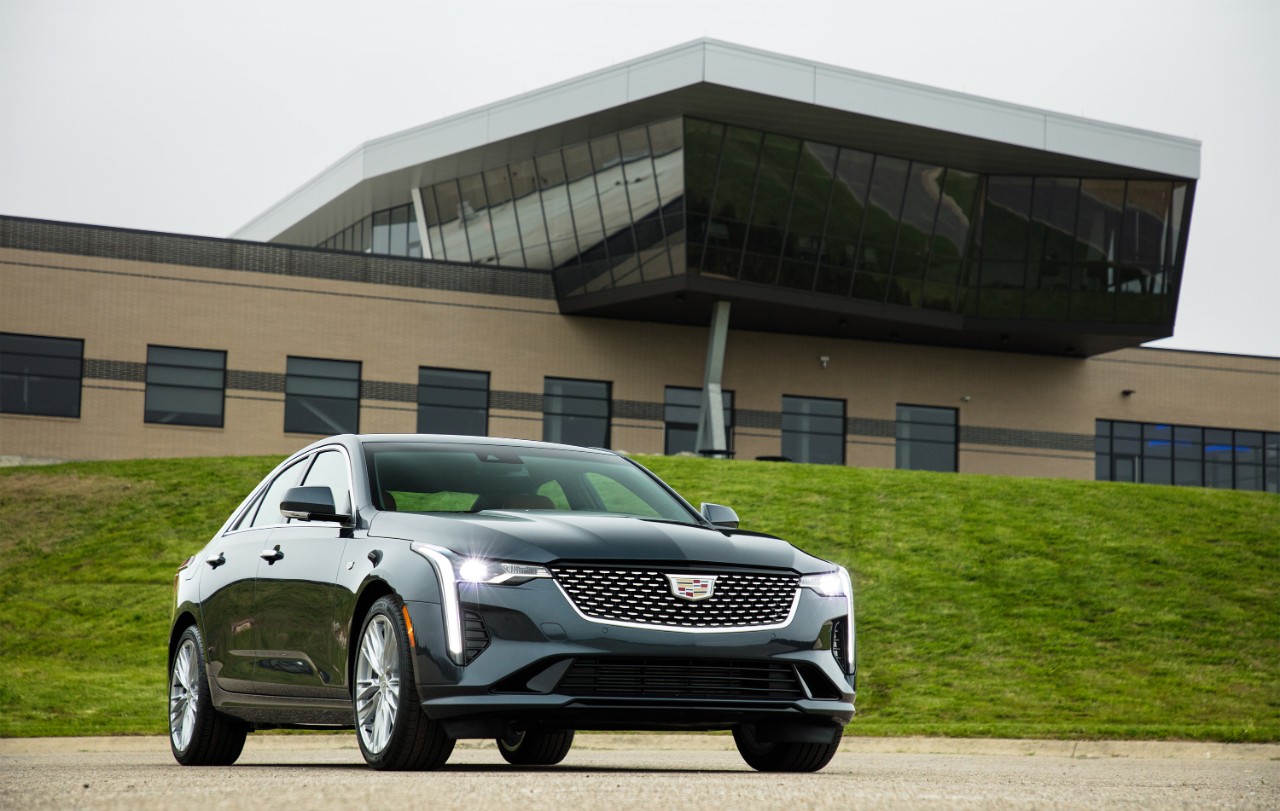 While pricing and other production details remain sketchy at this point, interested buyers can start ordering their 2020 CT4 later this year. The new CT4 will be manufactured at the GM Lansing Grand River plant in Michigan with first deliveries expected to arrive in 2020.