Mercedes-Benz finally released pricing for the much-awaited EQC all-electric luxury SUV. Starting with a base price of $67,900 the EQC is aimed to directly undercut the Tesla Model X, Jaguar I-PACE, and Audi e-tron SUV, which is a move to cover up the late arrival of Mercedes-Benz's first electric SUV.
No matter, the ploy is destined to work. Considering the base Tesla Model X Long Range now starts at $75,315 while both the Audi and Jaguar are hovering close to $75,000 and $70,000 before options, Mercedes has a winner in the new EQC.
Not bad considering you get twin electric motors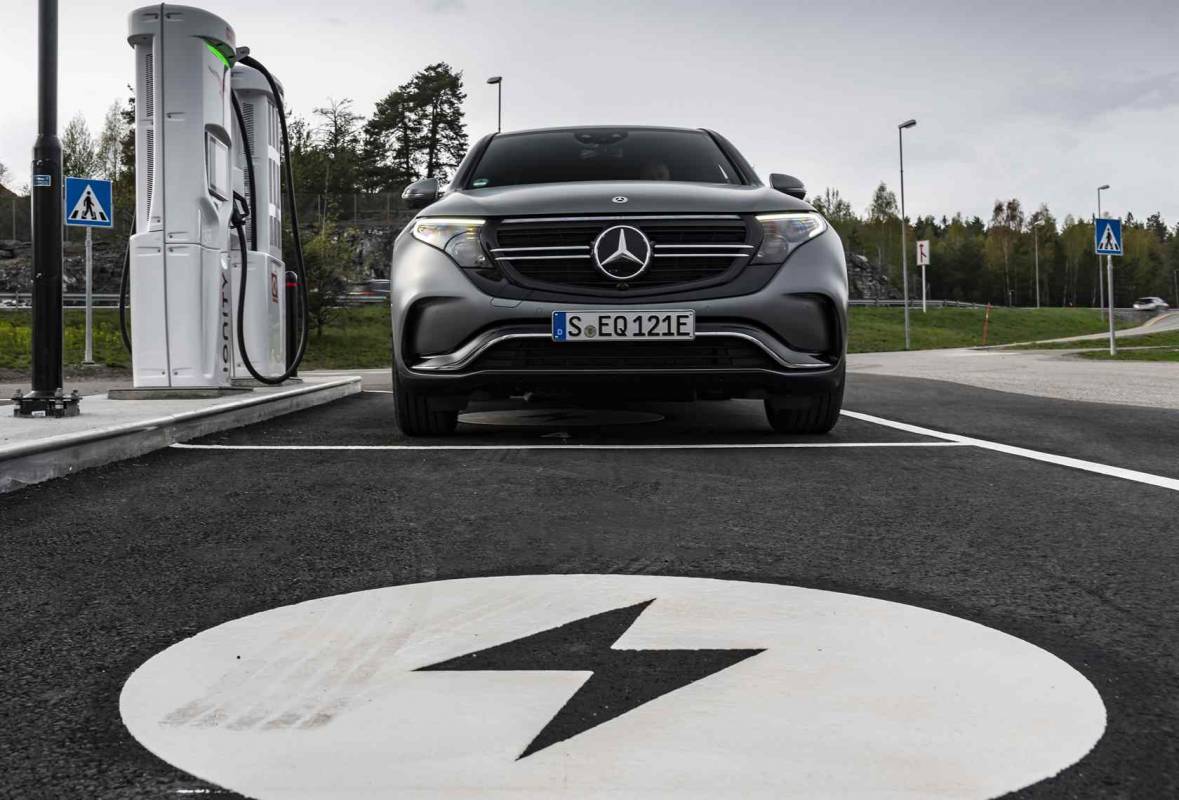 Our diligent Editor-in-chief Vincent Nguyen is no stranger to the Mercedes-Benz EQC. He had the privilege of driving a pre-production EQC six months ago in Norway. "The new Mercedes-Benz EQC rolls like a proper electric car, but it manages to exude a feeling of solid luxury. This feature alone makes it different from the Tesla Model X and Jaguar I-PACE, and it certainly gives the Audi e-tron a serious run for the money," said Nguyen.
The EQC is powered by two electric motors – one in each axle. With a combined output of 402-horsepower and 561 pound-feet of torque, the EQC is more powerful and faster than both the Audi e-tron and Jaguar I-PACE.
And with an effective all-wheel-drive system, the Mercedes-Benz EQC is capable of rushing to 60 mph in just 4.8-seconds. This also makes it faster than Audi's sleeker e-tron Sportback coupe-SUV.
Mercedes-Benz EQC range and charging options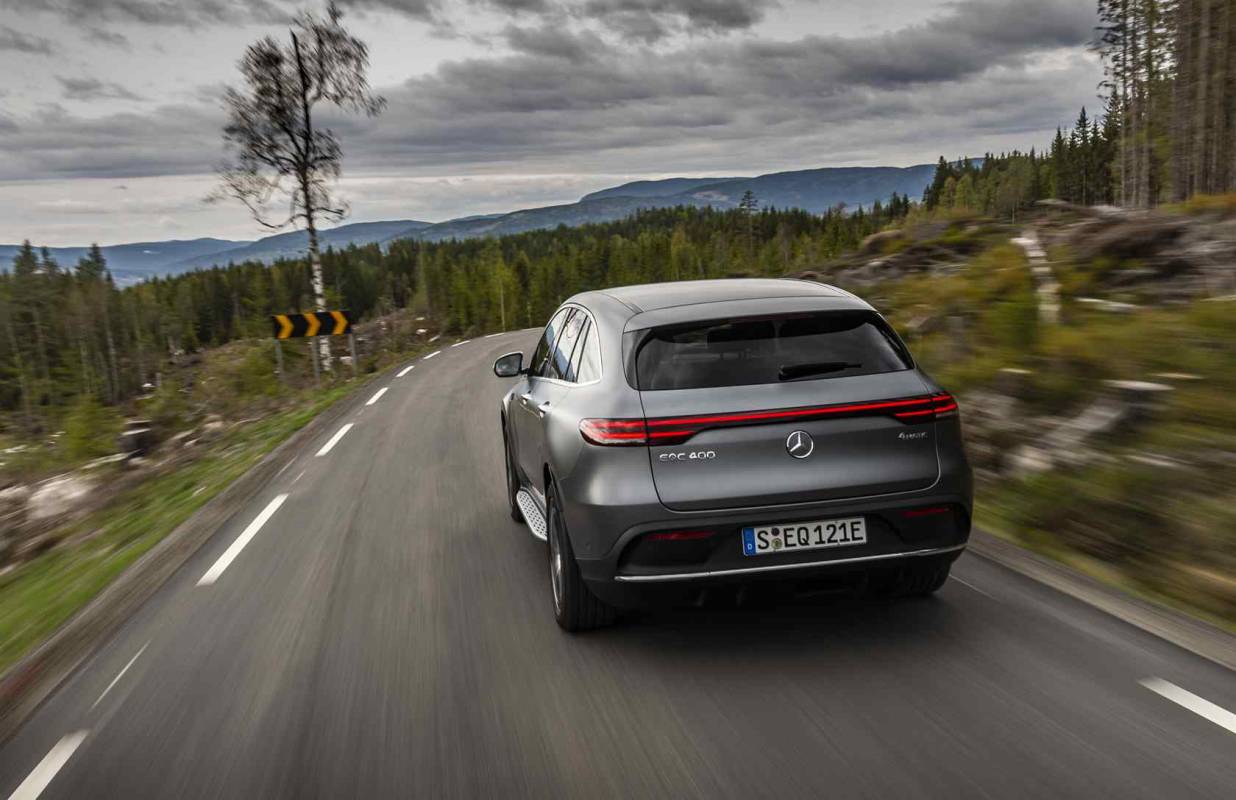 Despite announcing the $67,900 base price, Mercedes failed to disclose the EQC's driving range. However, we do know it has an 80 kWh lithium-ion battery pack. Based on our informative article on understanding EV specifications, a single kilowatt-hour is roughly equivalent to three miles of driving.
Using basic math, the Mercedes-Benz EQC is probably good for around 220 to 240-miles of range.
In terms of charging options, the EQC's battery pack is fully-charged in around 10 hours using a standard 240V/32A wall box. But then again, replenishing the battery pack from 10-percent to 80-percent only takes 40 minutes using a 110kW DC fast charger.
Mercedes-Benz EQC standard features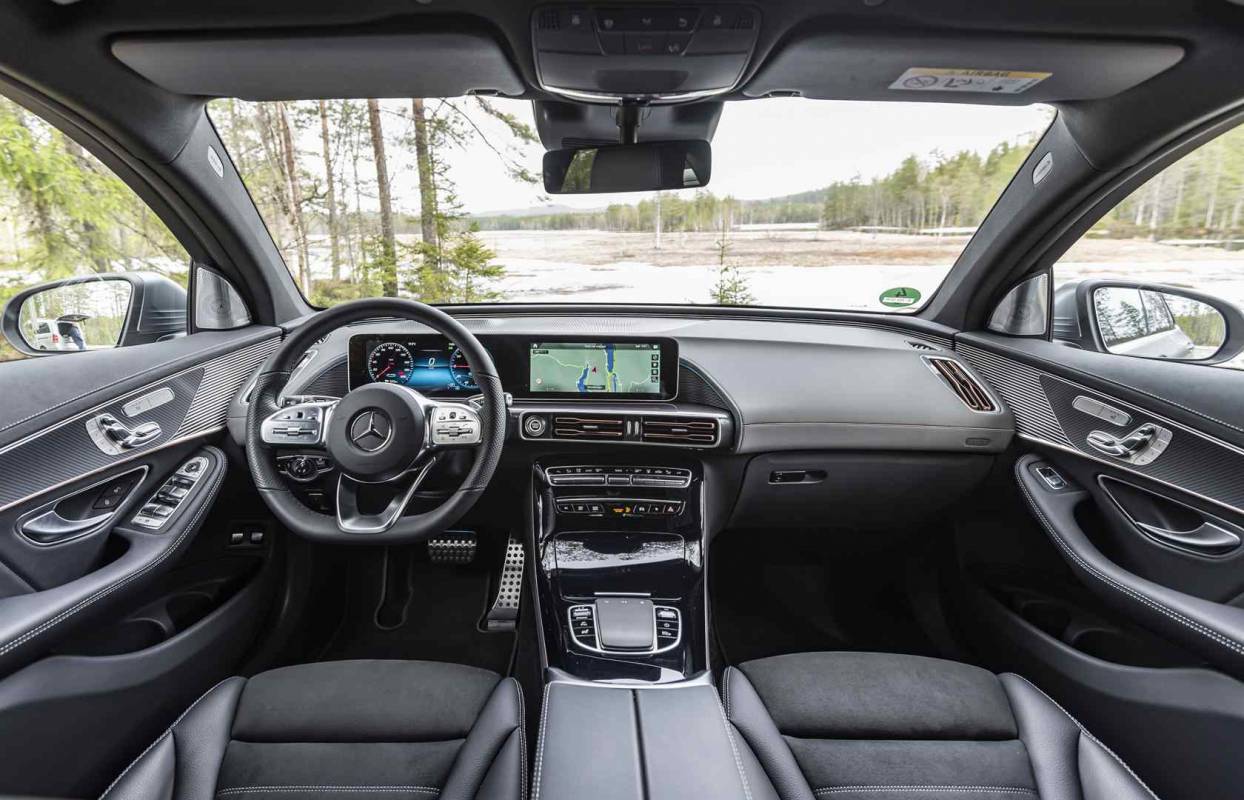 According to Mercedes-Benz, the EQC is available in three-tier options. The base Progressive tier includes the MBUX infotainment system with dual 10.25-inch touchscreen displays, 64-color ambient lighting, illuminated door sills, the Dynamic Select drive system with EQ optimized driving modes, and intelligent LED headlamps with adaptive high-beam assist.
Additional standard features include SiriusXM satellite radio, a high-fidelity Burmester audio system, a power sunroof, power liftgate, rear side-window sunshades, and rain-sensing wipers. With that being said, the EQC lost nothing in translation in terms of standard Mercedes luxury.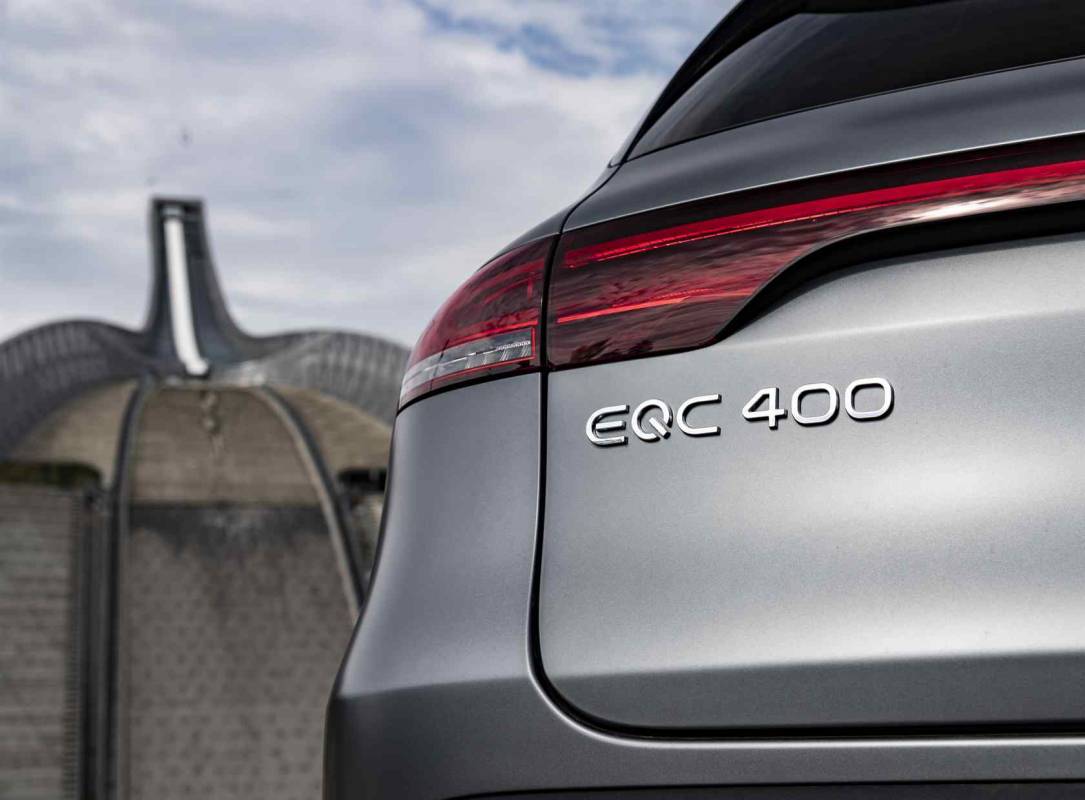 The Premium tier adds the AMG-line exterior package, a parking assistant with a 360-degree surround-view camera, wireless charging, and natural wood trim. Meanwhile, the Advanced tier offers premium leather upholstery, heated rear seats, ventilated front seats, and the Driver Assistance Package.
Both the Progressive and Premium tiers are available in two curated paint and upholstery colors while you get three selections for the Advanced tier.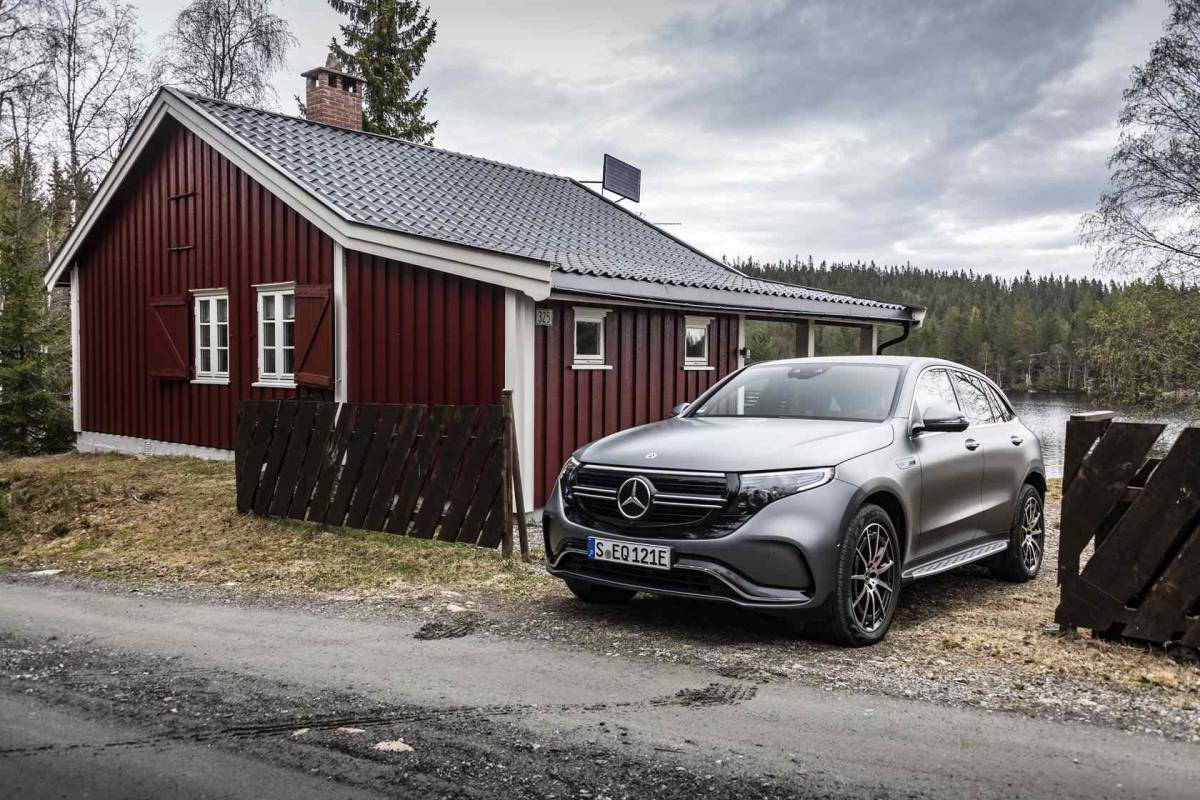 With a base price of $69,700 the Mercedes-Benz EQC suddenly became a bang-for-the-buck champion in the luxury EV sector. The first deliveries are expected to arrive in U.S. dealerships by early 2020.