The land of contrasts if there ever was one, Japan is a sightly amalgamation of the ancient and the contemporary. The truly timeless Asian country is defined as much by its massive skyscrapers and winding neon-lit lanes as by its volcanic terrain and lofty mountain peaks. 
Citizens of many countries are eligible to visit the Land of the Rising Sun for up to 90 days without a visa, so it only makes sense that travel bags be packed and sandals (or winter coats) pulled out of the closet. 
Japan is legendary enough for its hectic highways, futon-packed ancient buildings, and elusive Geisha, but if there were to be a list of reasons why you must visit Japan, these facets will come out on top. And there are 7 too– Japan's lucky number!
1. Incredible Food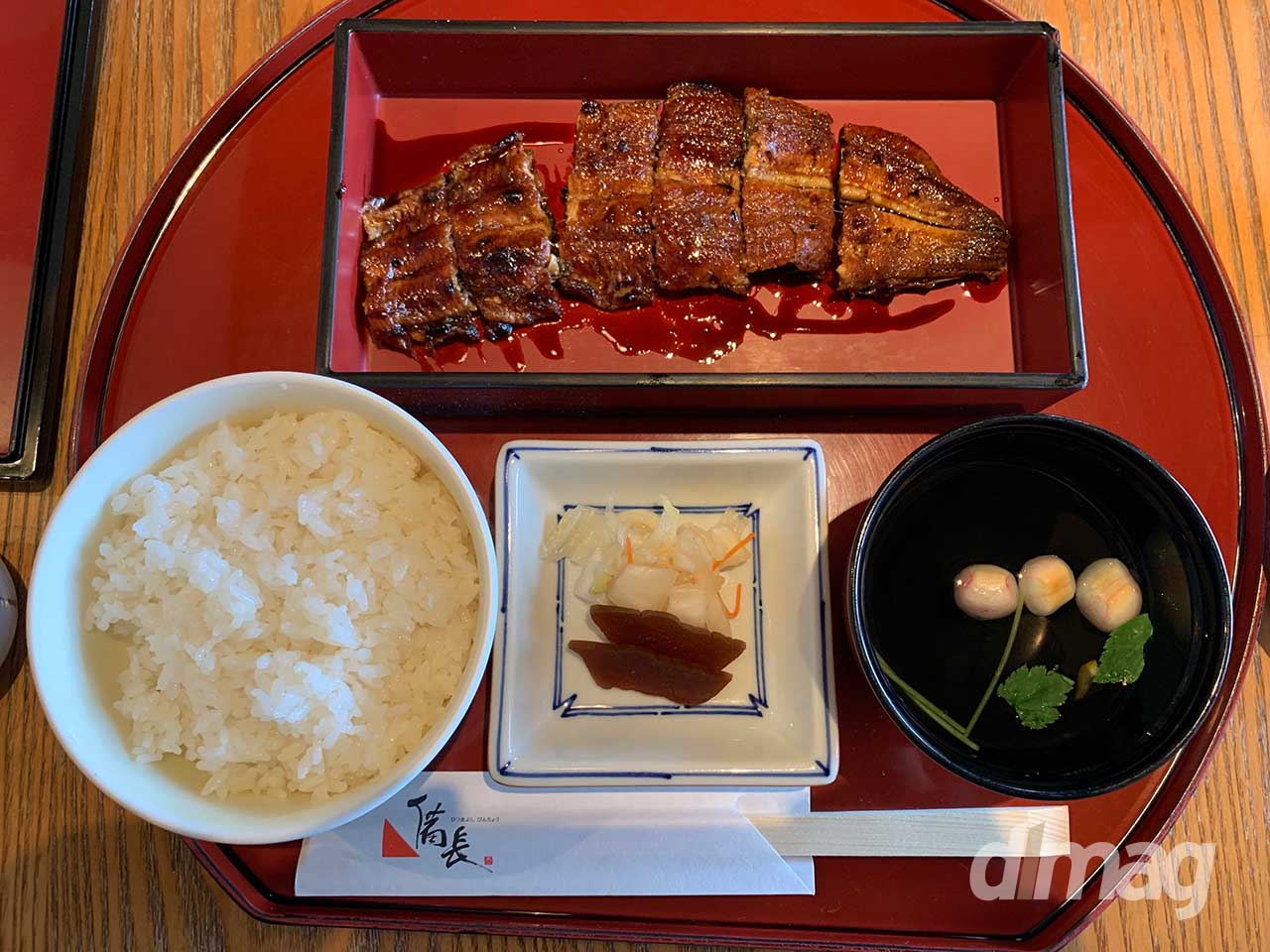 Food in Japan is transitional and mouth-watering. At times, it's also as off-the-wall as can get– ever heard of Uni? Loosely translated as 'sea urchin gonads', Uni definitely ranks high on the list of gourmands with a penchant for the weird and the quirky.
Other times, it's cute– Japan wholly embraces the adorable way of life, and kawaii Hello Kitty-esque charm has time and again made it to their bakeries, cafes, even the local sushi bar. All through the year, the cuisine on display in Japan changes based on the season, so what you try on this trip, you might not get the next unless you time it right!
What to eat: When in Japan, do as the Japanese do and gorge on all the Okonomiyaki and Yakisoba you can at a ryōtei. If your stomach can take a little more adventure, you're in for a treat– begin experimenting with the likes of Shirouo no Odorigui and Inago no Tsukudani. 
2. All-Encompassing History
Few countries on the planet have a history richer and more turbulent than Japan. The country has been ruled by emperors, samurai, and daimyo, and has been the centre of wars and turmoil, including the most debilitating World War II. 
For the same reasons, Japan is a historian's paradise and an esthete's postcard adventure. Despite being the harbinger of several technological advancements over the past few decades, the country still retains some rich and complex historical monuments that date back to ancient civilisations.
A night spent at a ryokan (traditional Japanese inn) on a tatami mat is every bit as fascinating as strolling through the streets, ticking off UNESCO World Heritage Sites from your list of things to do in Japan. 
Where to go: Visit the UNESCO World Heritage Site Himeji Castle to begin ticking monuments off your list. For a dose of culture, book a ticket for one of the most famed performances in the world– the Geisha at Gion Center in Kyoto. 
3. Cultural Melting Pot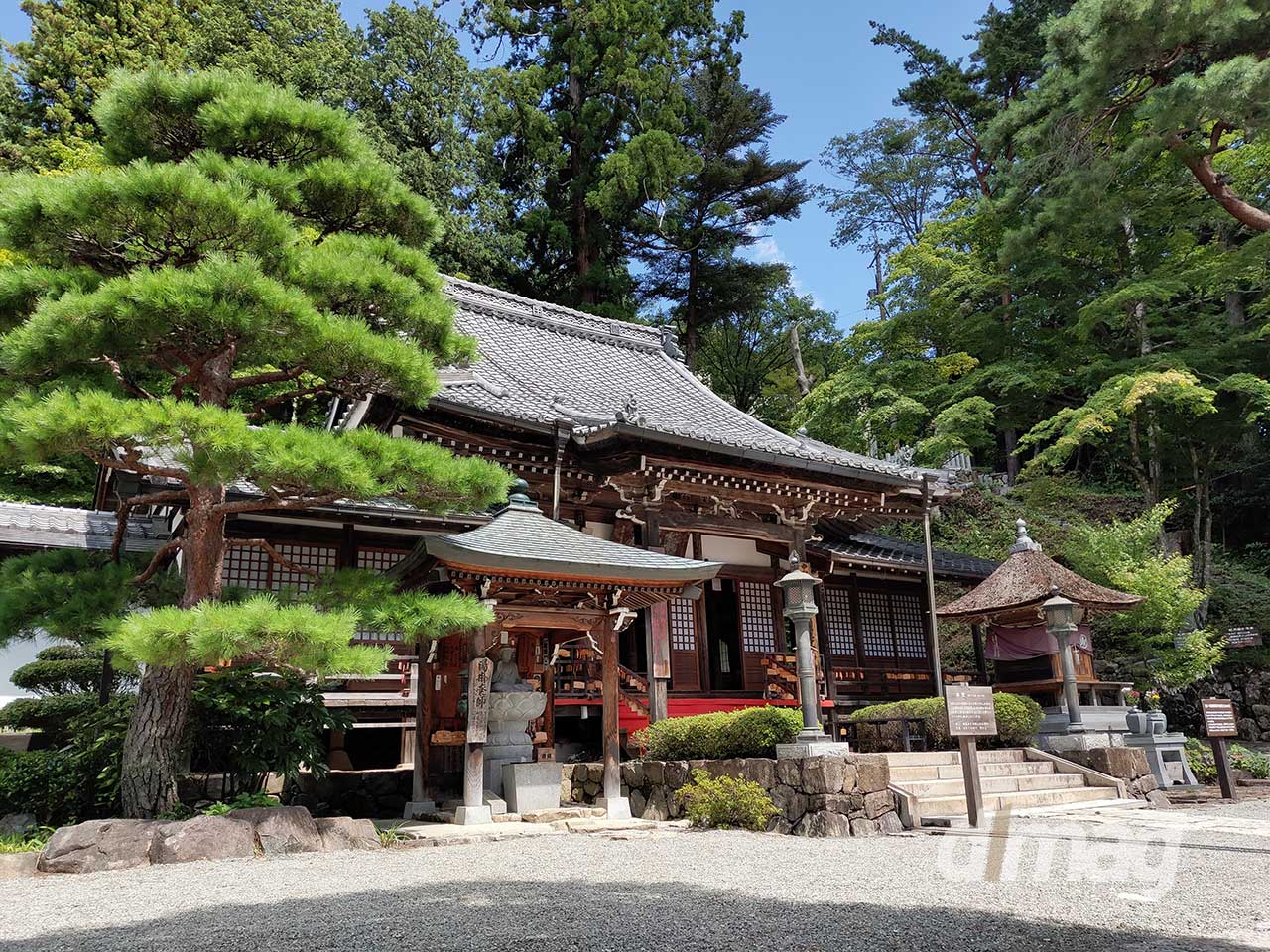 Thanks to its meandering history and tales over time, present-day Japan is truly an amalgamation of culture and a cultured country in itself. On one hand, it's steeped in traditions that date back centuries while on the other, the fads and trends that come and go make the societal fabric a dynamic one.
Multiple religions co-exist in Japan, as demonstrated by the Buddhist shrines, Shinto sanctuaries and Christian churches dotting the country. Its etiquette and social norms are as nuanced as can get, while Kabuki, Noh and Karakuri represent its multi-faceted theatrical legacy. 
What to experience: Sumo, kendo and other traditional wrestling matches promise an off-the-wall cultural experience, as do the mysterious Geisha performances and J-Pop. 
4. Astounding Natural Vistas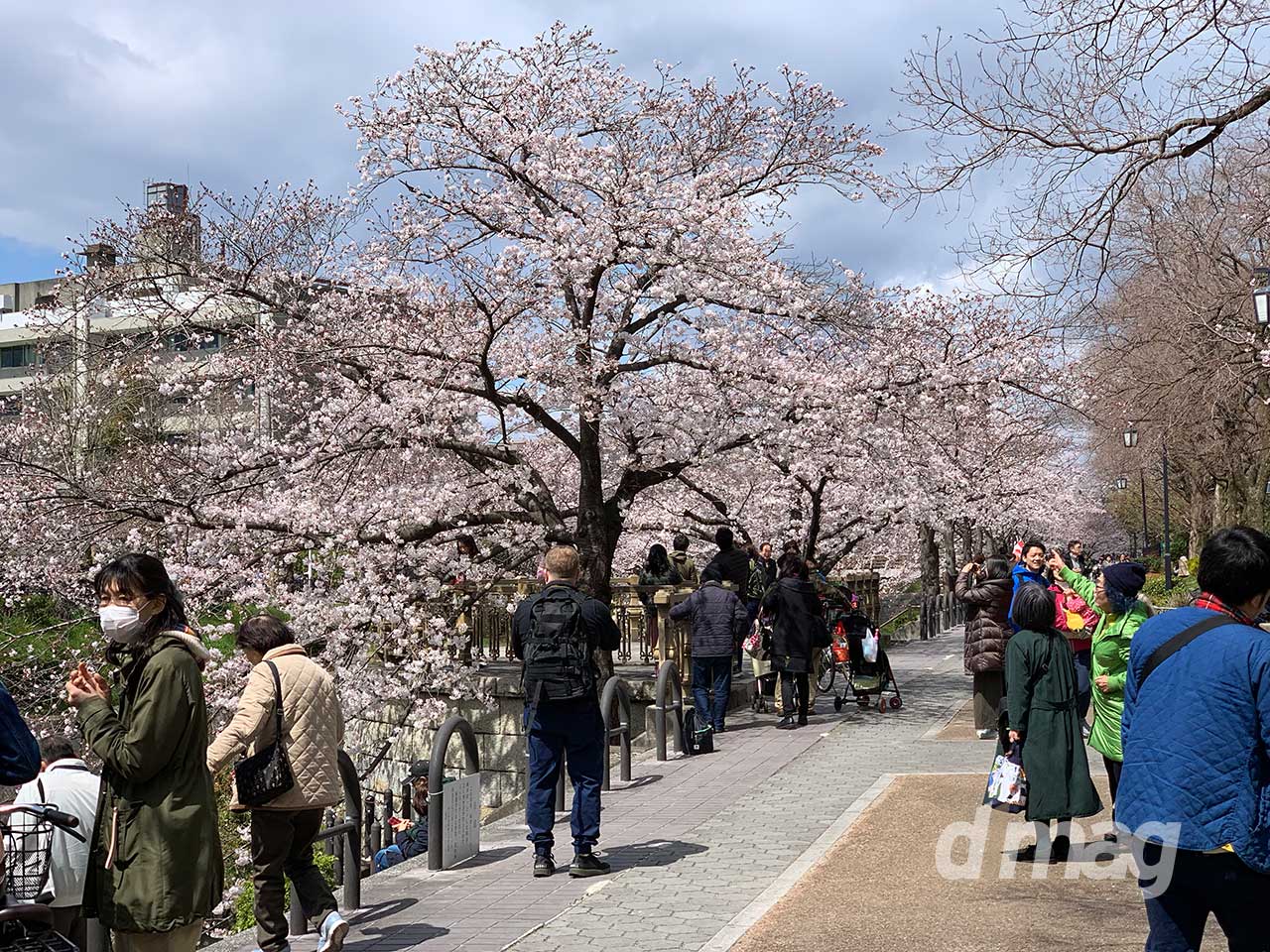 Japan is naturally gifted with the best of the planet's topography. The country in itself is a slender archipelago, of which two-thirds are crowned by towering mountains.
During summers, a stroll over mountainous terrain to ancient ascetic shrines is a must while during winters, an adrenaline-filled ski run is best followed by a leisurely soak in an onsen (Japanese hot spring).
A spring visit is perfect to view the world-famous cherry blossoms in full bloom across the country– both real and fake because the shops and cafes celebrate sakura season in full bloom too. 
What to see: Hit up the largest regions in the country– Tokyo, Hokkaido, Kyoto and Nara among others– to get distinctive flavors of life in Japan. A stop at Mt Fuji must be on the cards, not least because it's an active volcano revered within the mountaineering circles. 
5. Unparalleled Cityscapes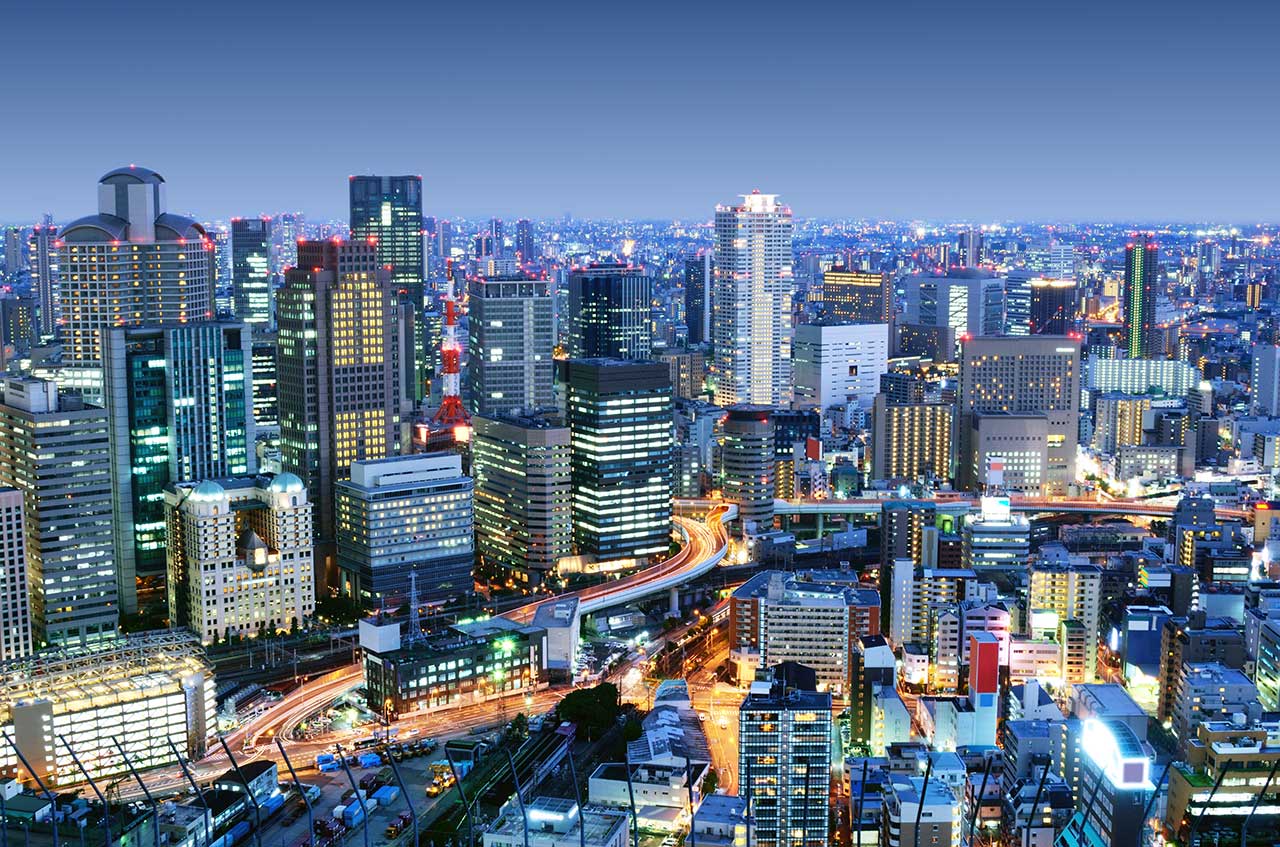 Japan doesn't cut corners on human-made marvels, either. One of its most renowned structures is a whole system in itself– the shinkansen (bullet train) network; It's almost effortless to use this mode of transport to get to the other architectural monuments across the country– from the Fushimi Inari shrine in Kyoto to the city jungle Sapporo.
In Osaka, the country takes on a brasher yet more invigorating look– a beautiful river reflects neon billboards on concrete behemoths. 
Where to go: The Shunan Industrial Complex will present the stark contrasts that, in effect, represent all of Japan. Rivaling it in neon lights and footfall is the famous Shibuya District in Tokyo, so pack your camera and tripod.  
6.  Entertainment Central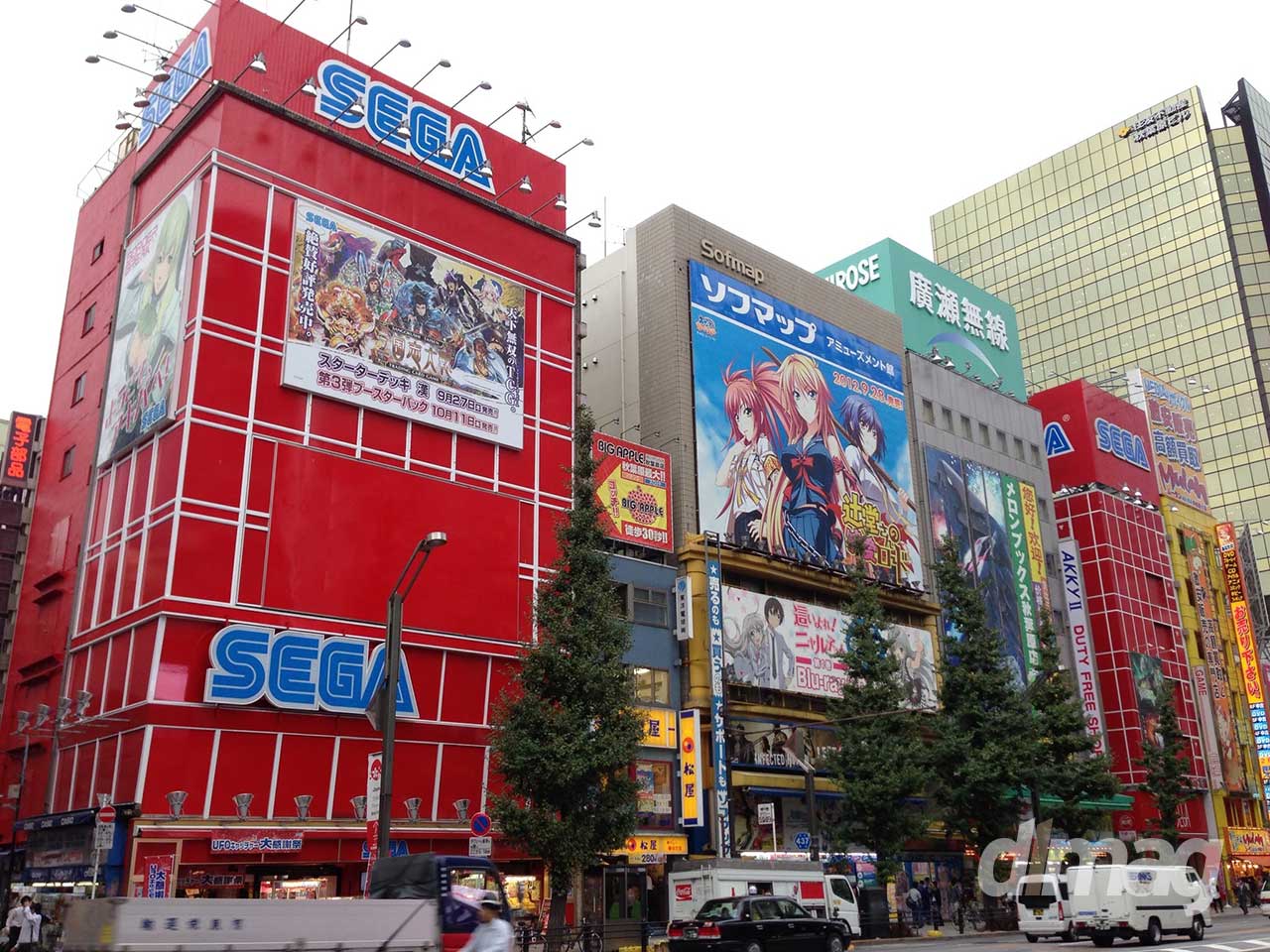 If there were one place on Earth that packed all possible forms of entertainment into one archipelago, it's Japan. The country is the birthplace of all things anime and manga, and every corner you turn will put you face to face with some representation or the other of it.
Tokyo's Akihabara is a one-stop-shop for Japanese otaku culture. Yamashiyora and Hakuhinkan Toy Park take the cake on the toys' front, while Ginza reigns supreme as one of Asia's largest upscale shopping districts. 
What to see: Shibuya, Shinjuku and Harajuku are worth visiting to be immersed in good ol' retail therapy. For off-beat purchases, Shimokitazawa is where it's at.
7. Winter Wonderland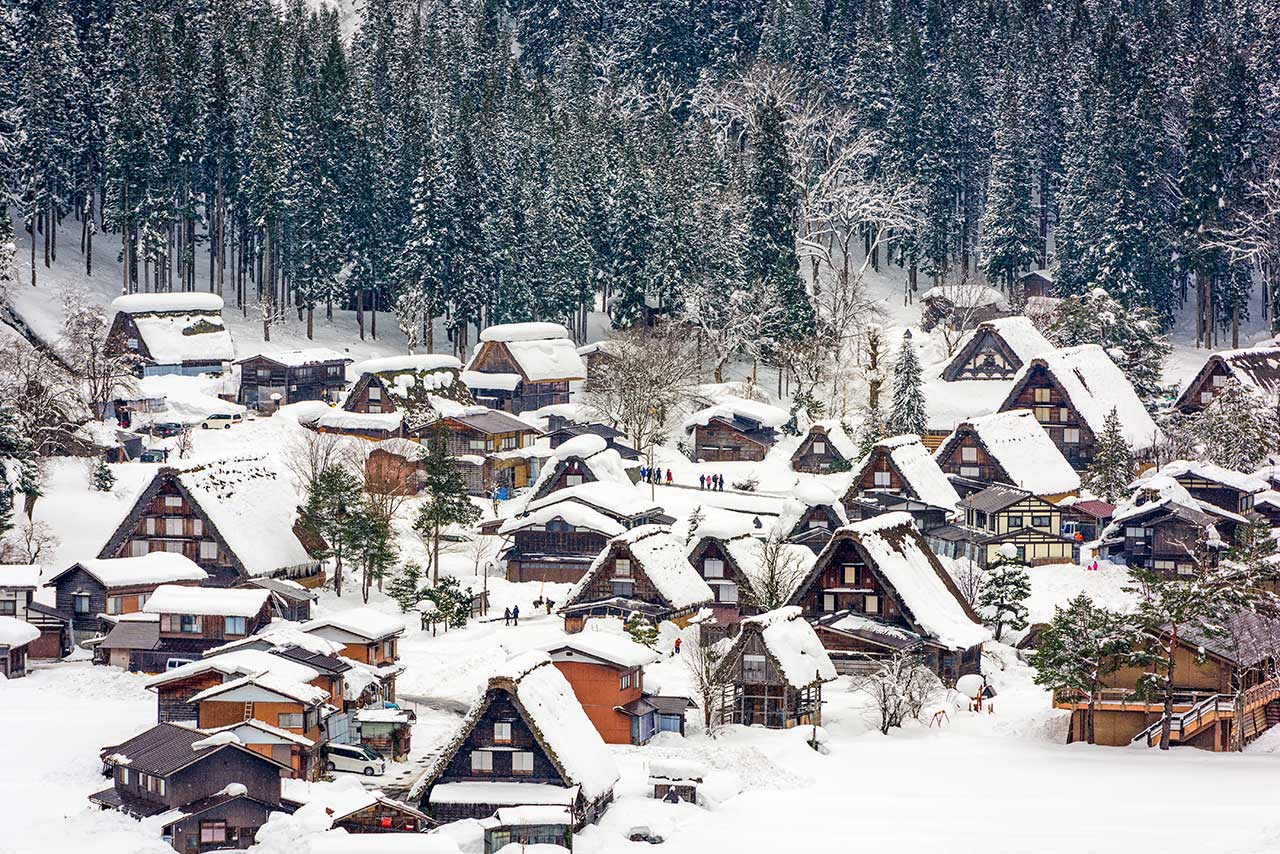 Japan promises an unforgettable winter holiday. The Shirakawa-go and Gokoyama Villages are UNESCO World Heritage Sites that transform into gingerbread houses packed with pristine snow in the winters.
With over 500 ski resorts, it's no surprise that winter sports-enthusiasts flock to the country when it snows to hit the slopes and soak in hot springs after. 
Where to go: Yudanaka is where the elusive snow monkeys surface on the cold days of winter, warming up in hot springs and flinging snowballs at travellers. 
For an infusion of spirituality, modernism and superb entertainment into your routine, gear up and head to Japan!