What is the quickest way to ruin a perfect driving day? If your answer is an illuminated check engine light, you're right. But having a flat tire is more annoying. You can't go anywhere with a deflated tire, and you can damage the wheel (and destroy an otherwise good tire) if you force to drive with a flat. But French tire giant Michelin and General Motors wants to get rid of flat tires for good.
How? Airless tires. And it may become a reality as early as 2024.
Michelin UPTIS Airless Tires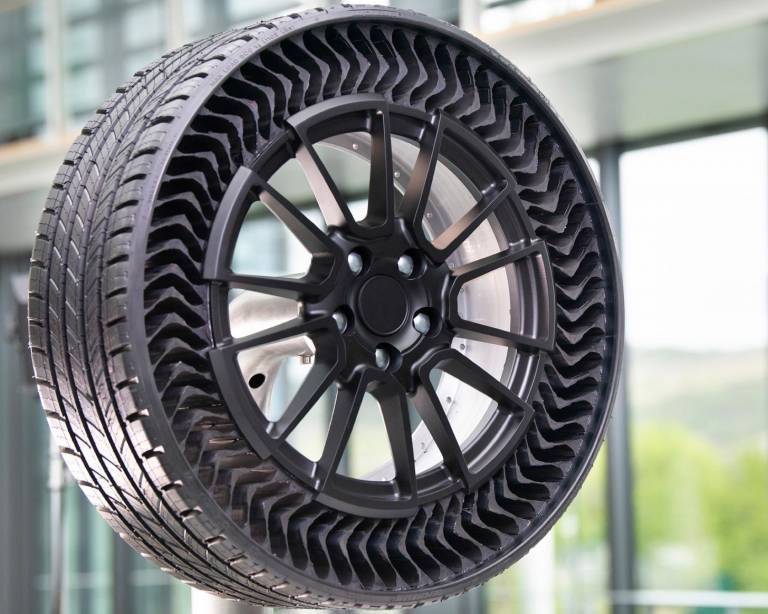 With a nice set of airless tires, there's no need to worry about punctures or losing air pressure. Michelin is partnering with General Motors to begin real-world trials of the UPTIS tires, which is short for Unique Puncture-Proof Tire System.
Michelin claims the UPTIS tires system will initially be tested using the Chevrolet Bolt. Testing will begin this year. And if everything goes smoothly, both GM and Michelin will roll out airless tires in production vehicles by 2024.
Airless Tires are Nothing New
Bridgestone unveiled a revised prototype version of an airless tire at the 2014 Paris Auto Show. It was first unveiled in 2011 and aims to replace air pressure with a series of resin blades to absorb shock and support the weight of the vehicle.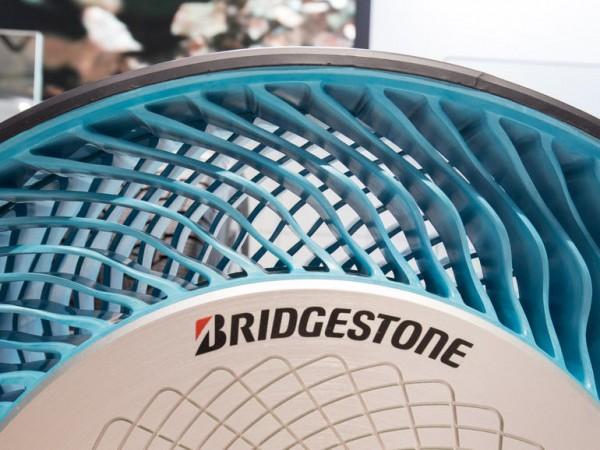 At around the same time, Michelin also unveiled the Tweel airless tire. However, Michelin's version of the airless tire is only meant for commercial and industrial use.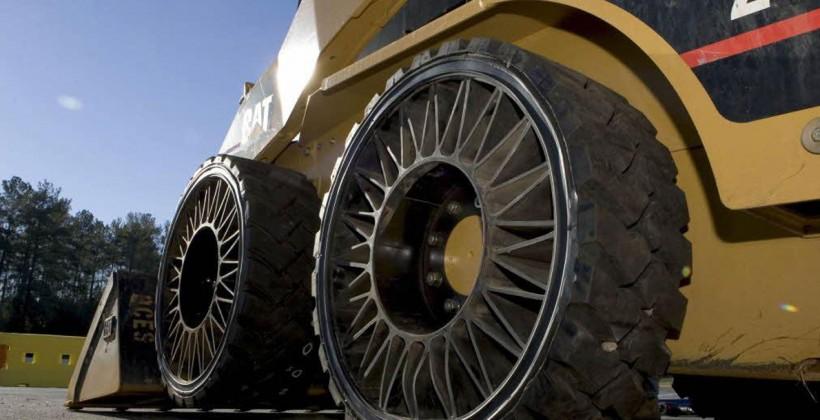 The UPTIS is an evolution of the Tweel. But in developing the latter, Michelin had to deal with issues like excessive noise and vibration at higher speeds and an overly stiff and firm ride. The UPTIS is crafted from a unique structure of composite materials. The see-through rib design is clearly evident between the aluminum wheel and the outer tread of the tires. Michelin says the use of composite rubber, high-strength resin, and fiberglass in the UPTIS provides excellent durability and a cushioned ride.
Advantages of Airless Tires
The advantages of airless tires go beyond the puncture-free driving experience. For starters, tire blowouts will also become a thing of the past, which evidently means a safer driving experience. The proliferation of airless tires will also reduce the amount of waste from the 200 million tires scrapped every year. But with airless tires, Michelin estimates global savings of around two million tons of waste each year.
Airless tires will also reduce the environmental impact of tire production. These new tire prototypes require fewer raw materials and require less energy to produce. And since airless tires will negate the need to carry a cumbersome spare tire, new cars will be lighter and more fuel efficient.
It will also benefit fleet customers and business owners. Airless tires require less maintenance and fewer inspections for leaks, damage, and tire pressure. All of this means huge savings for business owners and fleet managers.
This latest development got me thinking about two things. First, will airless tires come with wheels, or do they need special wheels to work? Next, how much will they cost and how long are they expected to last? Hopefully, Michelin will have the answers by then.