Today marks the event when the last-ever Concorde, Alpha Foxtrot, touched down for the final time on November 26, 2003. Commemorating this event along with British Airway's centenary year is the Aston Martin DBS Superleggera Concorde Edition.
This exclusive and limited edition DBS Superleggera is created to honor one of mankind's greatest achievements, the Concorde supersonic passenger airliner.
"Concorde was one of the most iconic designs of a generation and will always be a hugely important part of our heritage," said Alex Cruz, Chairman and CEO of British Airways. "In our centenary year we are thrilled to partner with Aston Martin, another British brand with an established history of exceptional design and engineering, and we hope to inspire another generation of aviators and engineers through this exciting partnership."
It features bespoke exterior and interior livery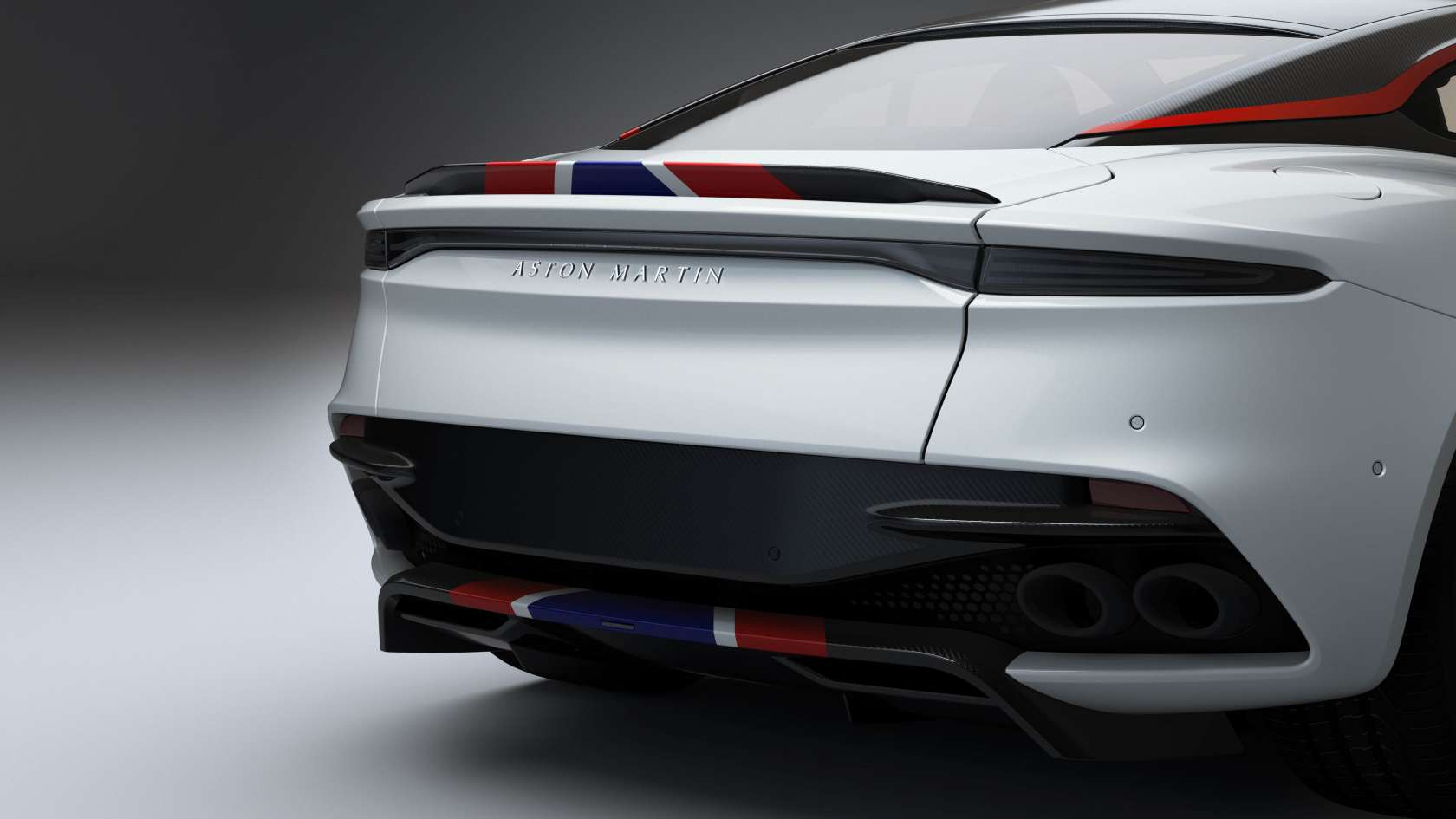 The Aston Martin DBS Superleggera Concorde Edition receives some bespoke exterior touches. This includes paint livery in British Airway's traditional red, white, and blue colors. The car also gets a carbon-fiber roof with Concorde-inspired livery, BA logos on the front wings, and a colored Aston Martin wing badge in the front of the vehicle.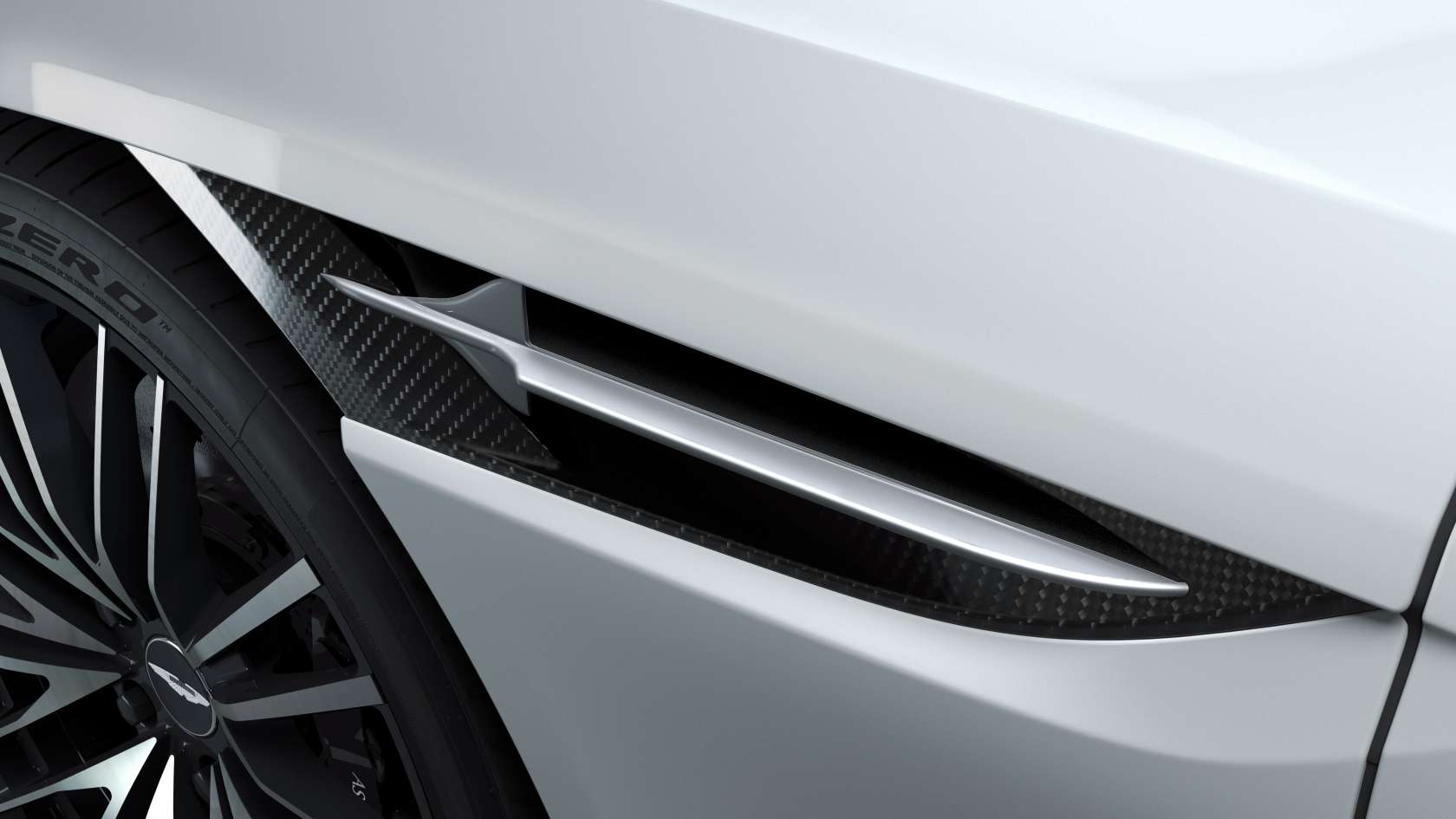 According to the press release, each vehicle will have a unique registration number from the CAA (Civil Aviation Authority) along with BA's iconic Chatham flag in the car's tailfin. You also get unique side strakes milled from aluminum along with paddle shifters crafted using the Concorde's titanium compressor blades.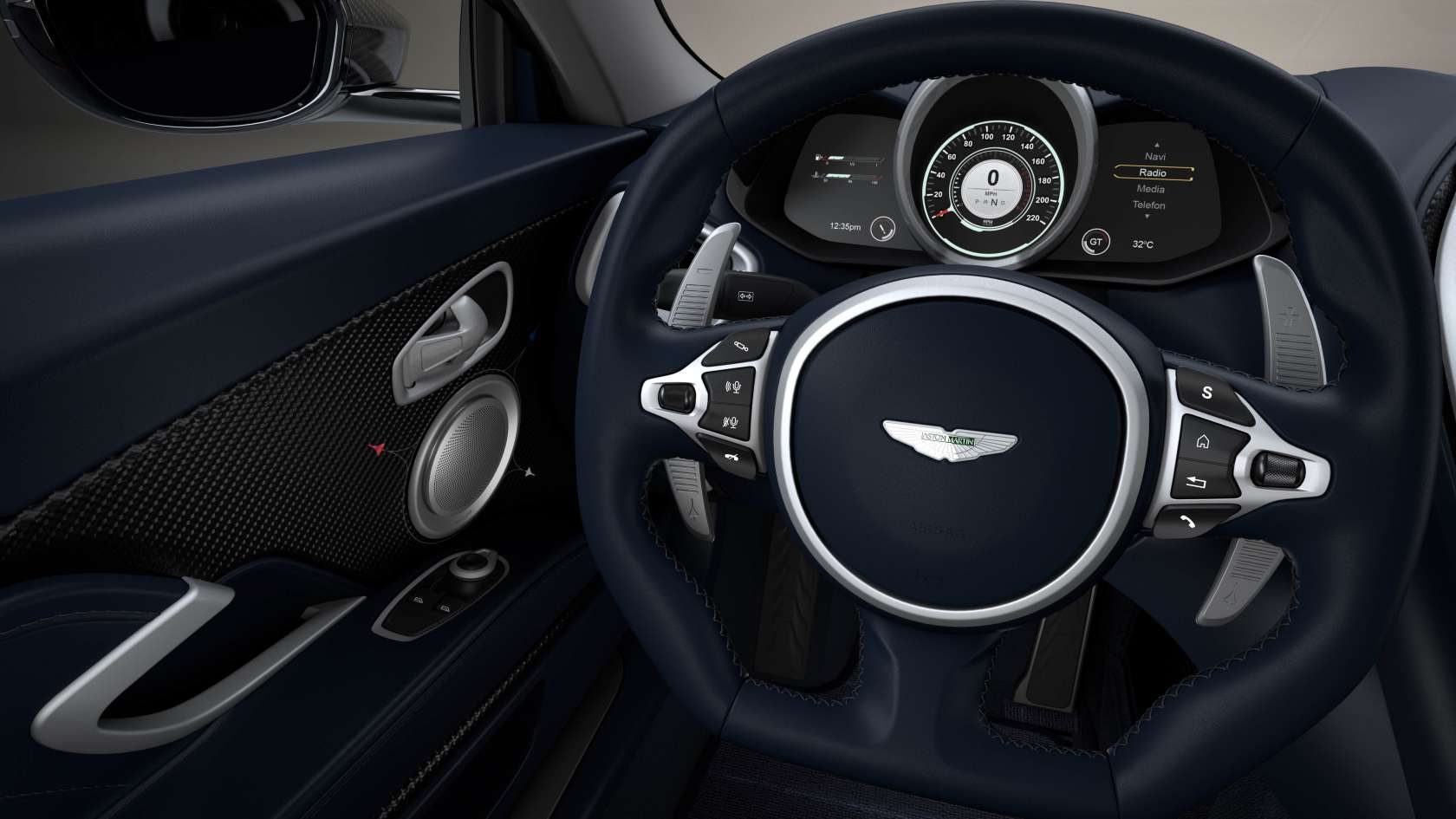 The interior also receives some BA touches including navy blue leather upholstery, a sonic boom graphic on the headliner, and a Mach Meter graphic in the sun visors. In case you didn't know, the Concorde is capable of reaching a top speed of Mach 2.0, which is around 1,354 mph (2,179 kph), hence the need for a separate meter to monitor airspeed.
The DBS Superleggera Concorde Edition receives the same twin-turbo V12 engine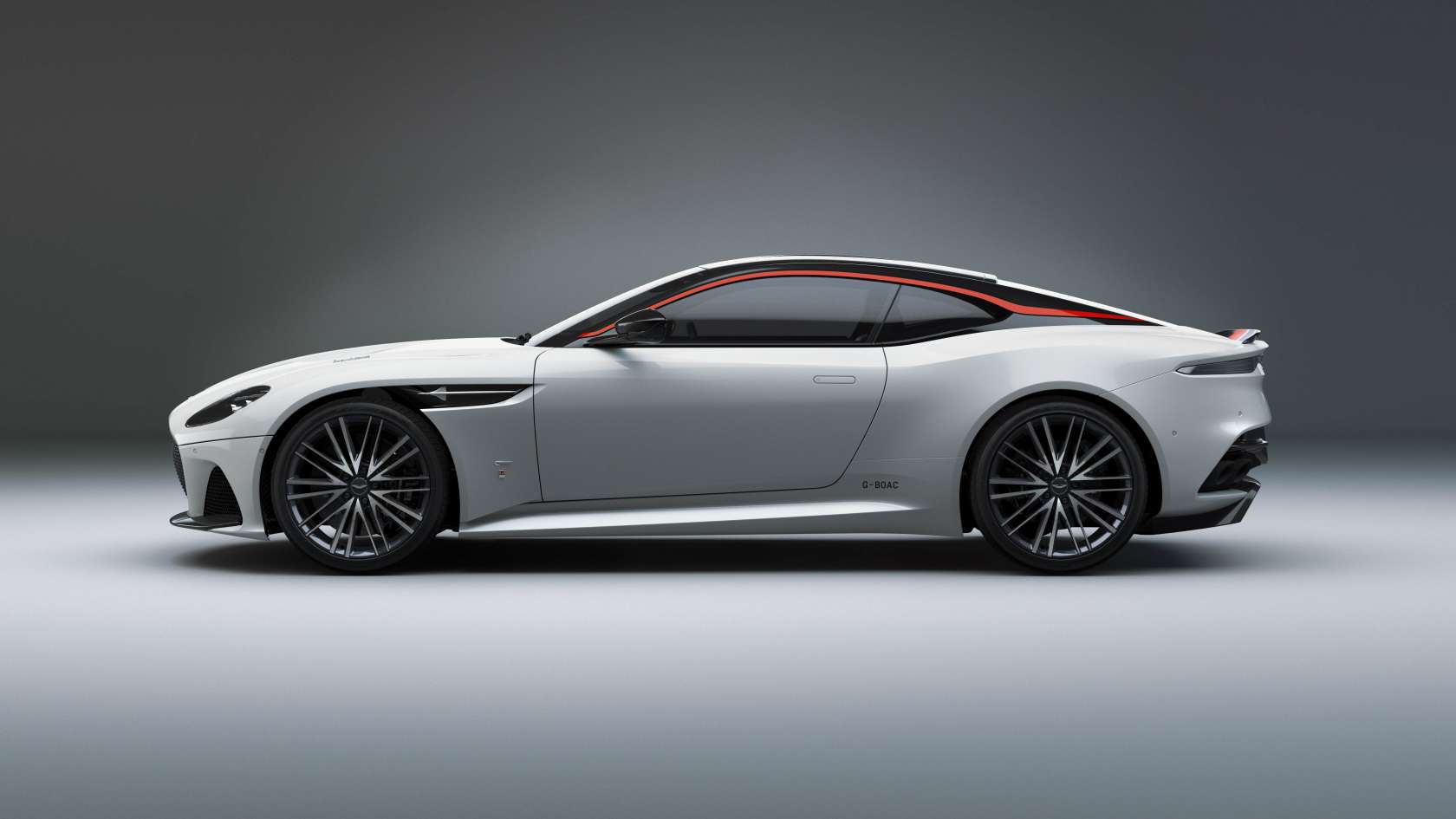 Yes, the Aston Martin DBS Superleggera is incapable of reaching Mach speeds, but it remains a potent weapon on the road. Equipped with the same twin-turbocharged 5.2-liter V12 as the original car, the Concorde Edition DBS produces 715-horsepower and 664 pound-feet of torque.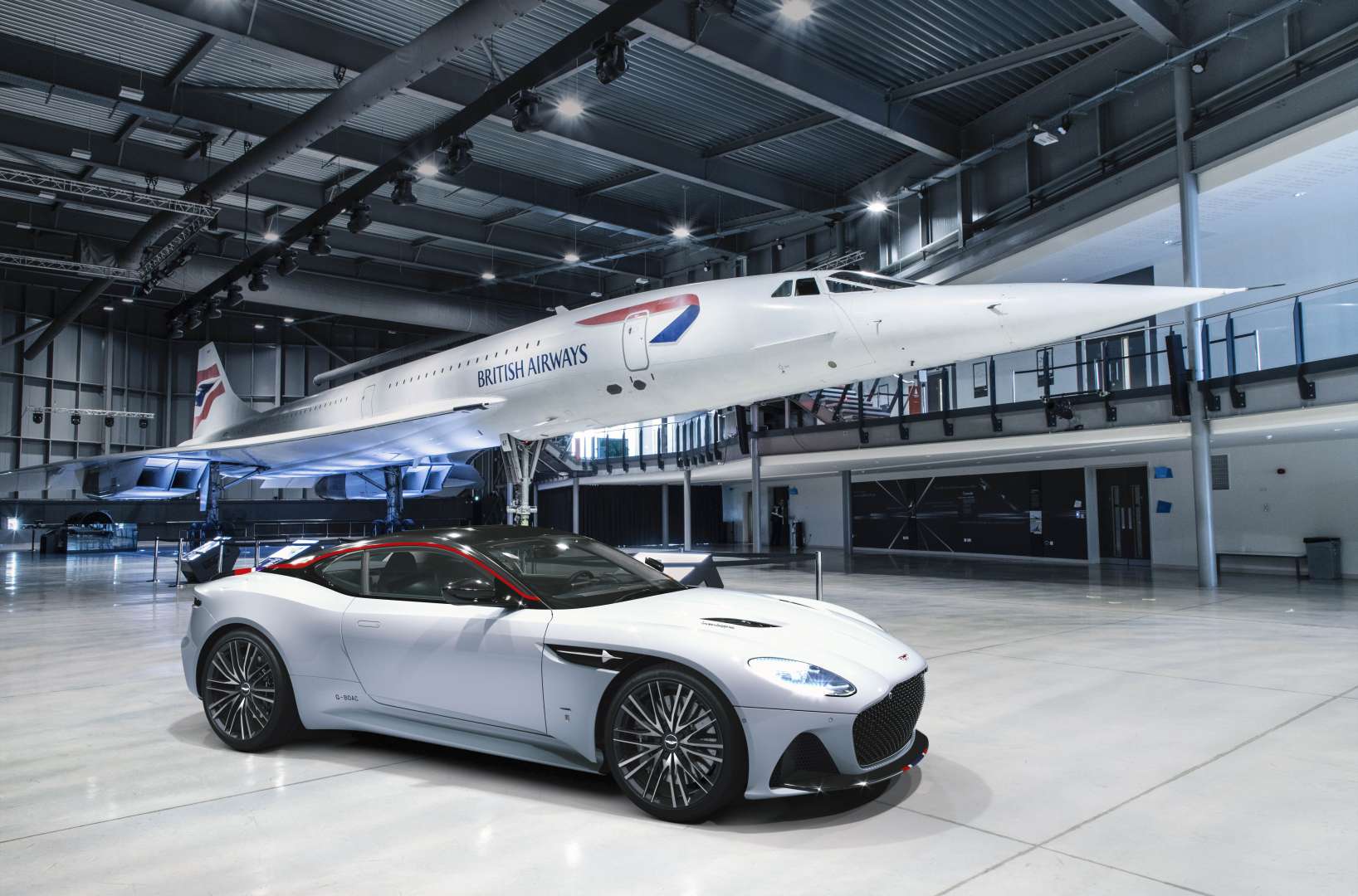 This gives the car the proper shove to reach 60 mph from a dead stop in 3.4-seconds. The top speed is 211 mph, enough to chase down a Ferrari 812. Power is channeled directly to the rear wheels courtesy of a new eight-speed automatic gearbox.
Only ten examples of the Concorde DBS will be made
Aston Martin's Q bespoke division is only making ten examples of the DBS Superleggera Concorde Edition, paying homage to the ten Concordes that were made in the UK. Prices start at $412,868 (£321,350) and can be ordered exclusively from Aston Martin Bristol.
It's for a good cause
According to British Airways and Aston Martin, part of the proceeds from the sale of the DBS Superleggera Concorde Edition will be donated to Air League Trust, a non-profit organization dedicated to helping underprivileged children to learn how to fly and master the intricacies of aerospace engineering.
Additionally, the bespoke inspection plaque of each car will be signed by British Airways Chairman and CEO, Alex Cruz and Aston Martin Lagonda CEO, Dr. Andy Palmer before the vehicles are delivered to buyers in mid-2020.