Aston Martin recently announced a new range of accessory packs specifically designed for the new DBX SUV. Equipped with a blistering turbocharged V8 motor producing 542-horsepower, the new DBX is very much a sports car on stilts.
And since we're still talking about a family-oriented SUV, the newest range of Aston Martin DBX accessories are all meant to increase the functionality, practicality, and daily usability of your Aston SUV – all without compromising on luxury and exclusivity.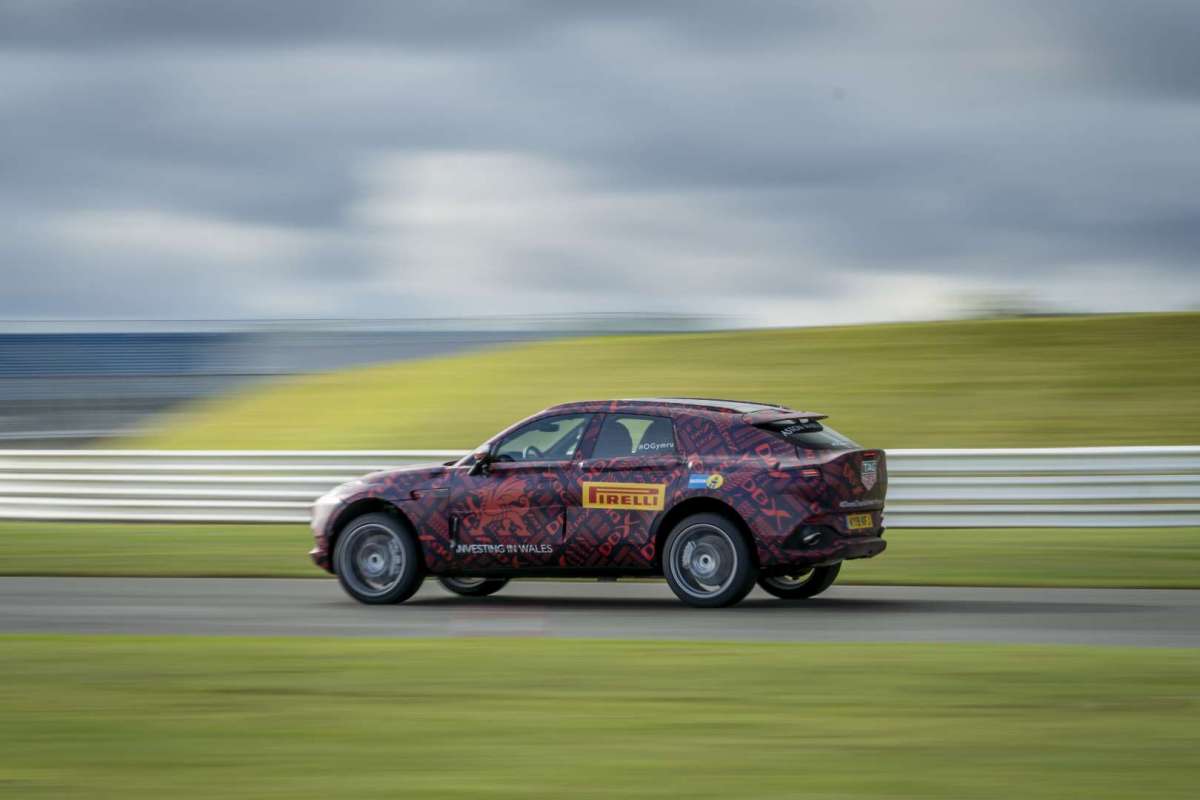 "From the outset, it was envisaged that DBX would become an integral part of customers' everyday lives. With the lifestyle packs I think we have been able to ensure that DBX is a vehicle that not only enables but also enhances experiences," said Dr. Andy Palmer, President & CEO of Aston Martin Lagonda.
There are 11 accessory packs to choose from. If you're one of those who placed their orders for Aston's very first DBX SUV, here are your choices.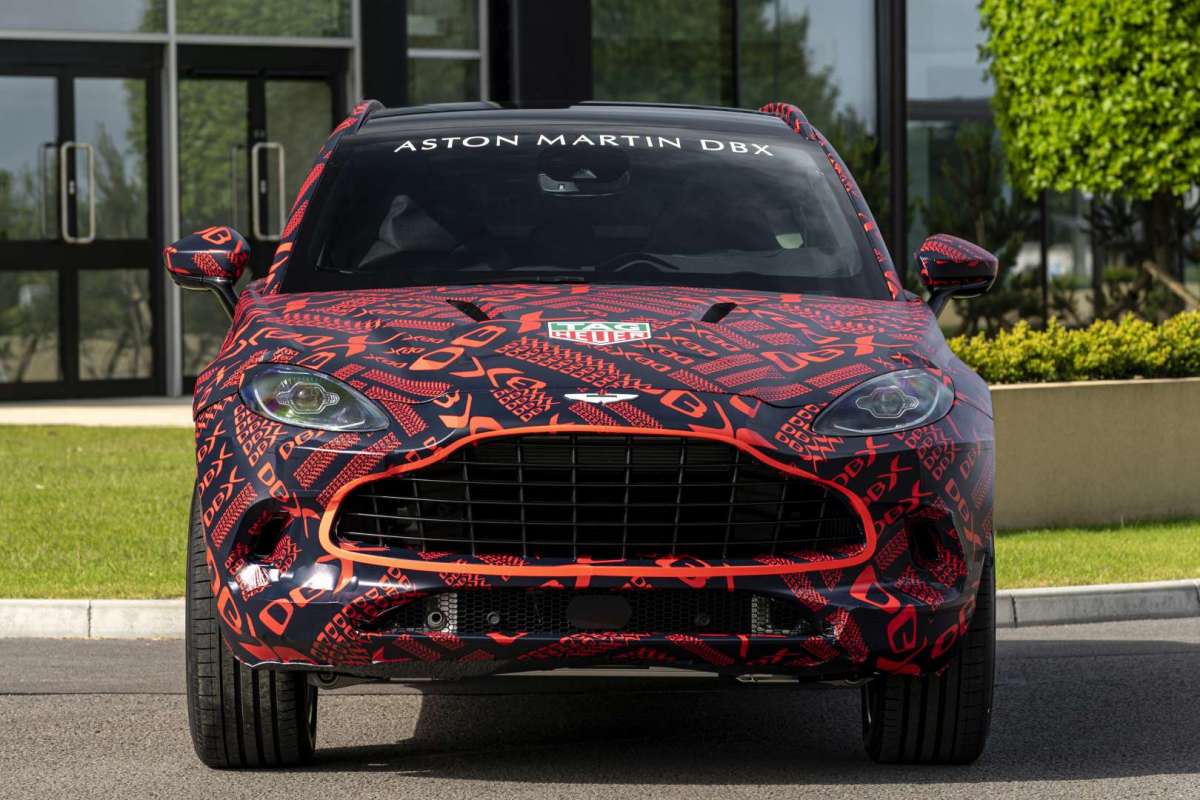 The Snow Pack
Aston Martin's Snow Pack is great when hitting the slopes. With this package, you get a ski bag, snow chains, and roof-mounted ski racks. But since we're talking about an Aston Martin, the Snow Pack goes one step further by offering a boot warmer, and why not? According to Aston Martin the boot warmer makes the first ski run of the day a little bit more pleasurable, much in the same way the DBX's heated seats offers a cozy environment upon sitting in the vehicle.
The DBX Touring Pack
The Touring Pack throws in a four-piece luggage set, a first aid kit, and lockable storage room under the front passenger seat. If you tend to bring along more than you need, Aston is offering a six-piece luggage set with two large and small suitcases along with two hold bags. Of course, each piece is exquisitely crafted with fine stitching and genuine cowhide.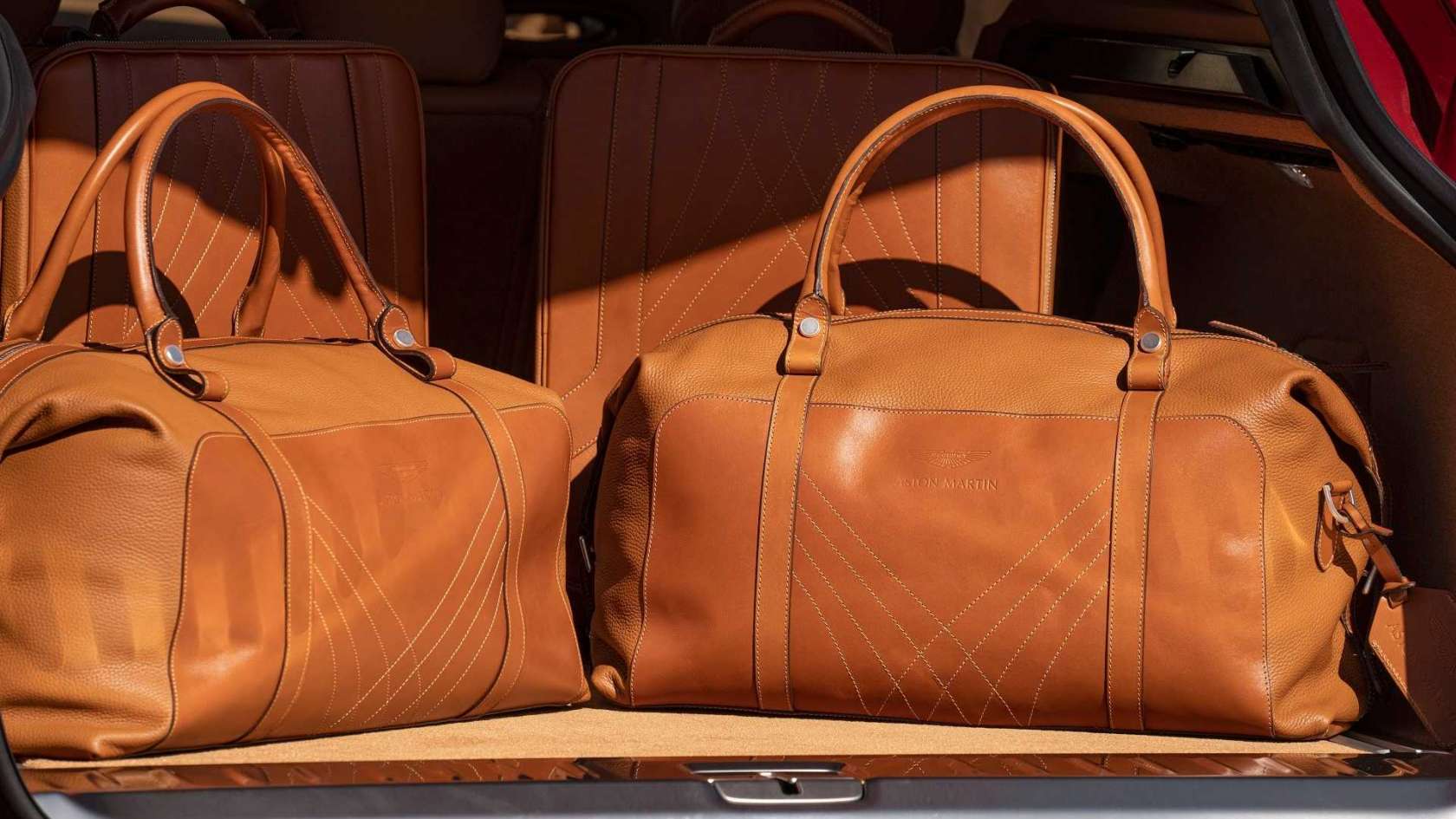 Pet Pack
If you like bringing along your fuzzy pets for a ride, the DBX Pet Pack is right for the picking. The idea is to give your pets their own space in the boot courtesy of cleverly-designed partitions. The package includes a bumper protector to protect the paintwork from scuffs and damage along with a portable washer to rid your pets of mud and dirt before entering the DBX's expansive (632-liters) boot space.
Essentials and Interior Protection Pack
Designed specifically for busy families, the DBX Essentials Pack offers a heated cup holder, a nifty organizer for the center console, a boot mat for the carpets, and a rear-seat entertainment holder to make life easier during school runs.
On the other hand, Interior Protection Pack includes all-weather floor mats and load space mats, a rear bumper protector, and special seat covers.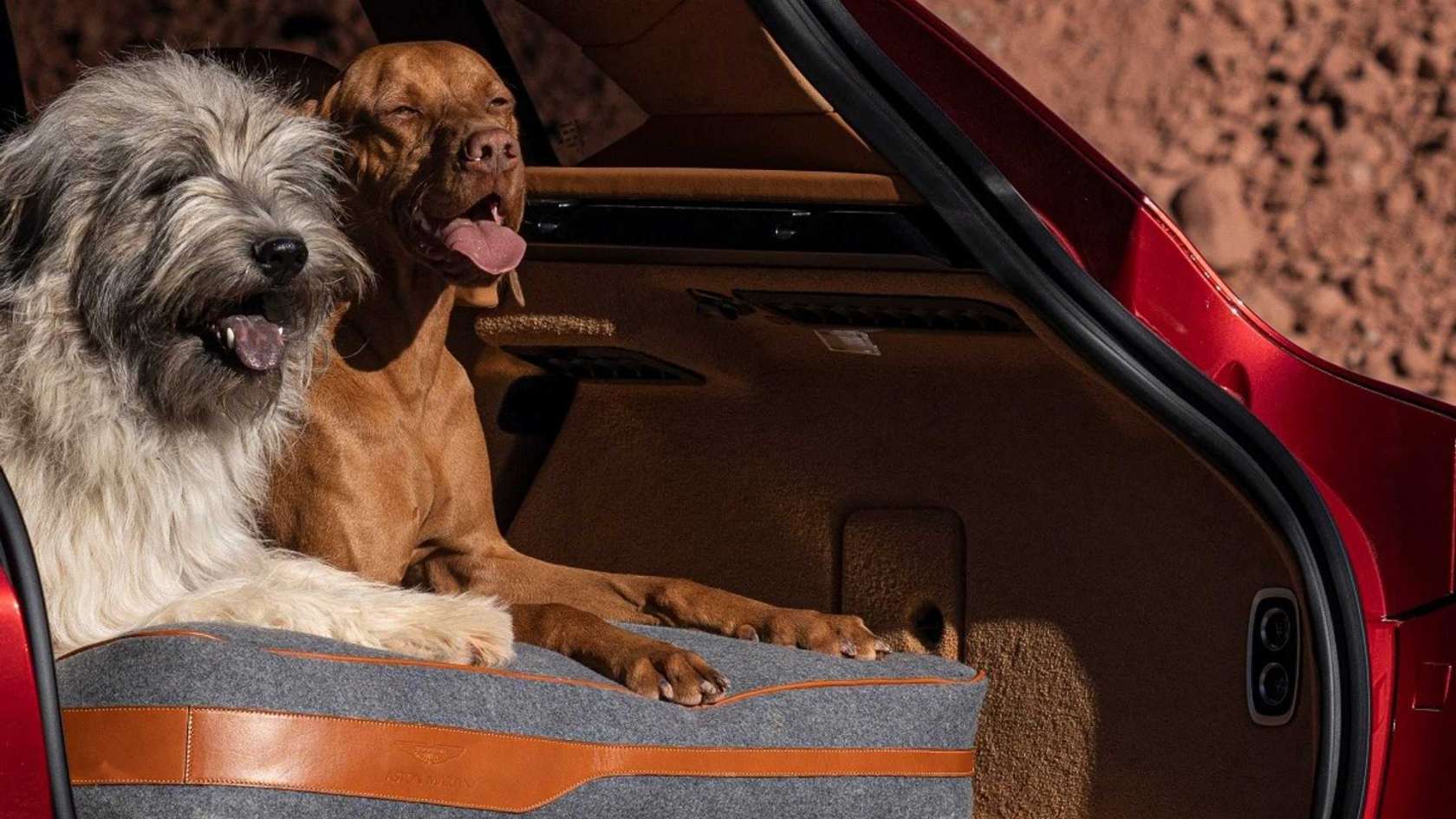 DBX Event Pack and Field Sport Pack
For those weekend picnic jaunts, the DBX Event Pack includes a modular picnic hamper, event seating, and a picnic blanket for those impromptu al fresco brunch meetings with friends and family. The package also includes a custom umbrella storage, which is useful if the weather refuses to cooperate during your many rendezvouses.
Meanwhile, the Field Sport Pack is for hunting enthusiasts. The package includes a gun cabinet and a shooting stick.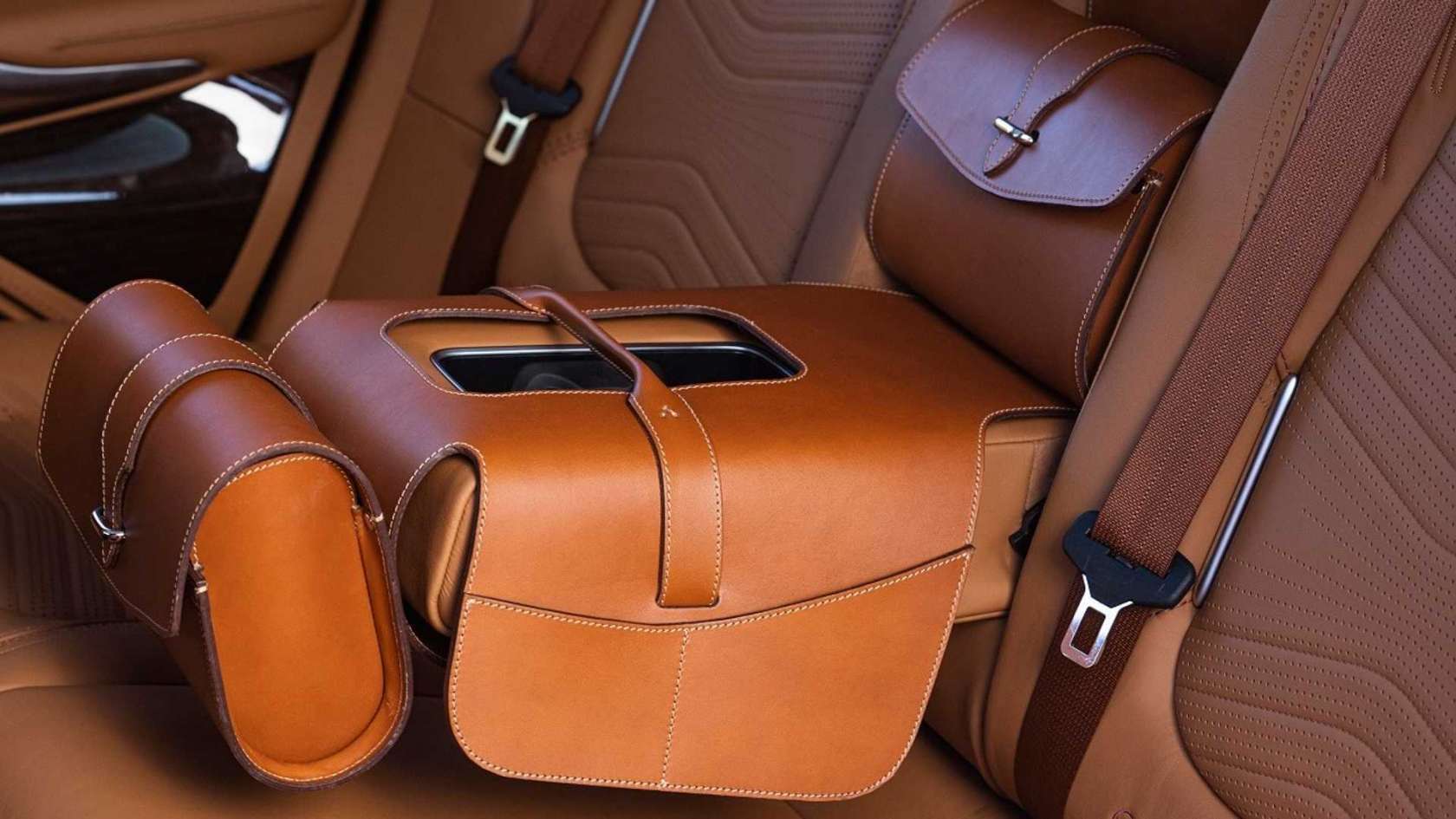 Sanctuary Pack
The Sanctuary Pack is perfect as a long-term storage solution for the DBX. If you're a client of Aston Martin, it means you have numerous vehicles at your disposal including the requisite yacht and private jet. If your DBX will be left inside the garage for an unspecified amount of time, the Sanctuary Package includes a battery conditioner, an indoor car cover, and a cleaning/detailing kit, all to keep your DBX SUV looking sharp and ready for the next journey.
DBX Expression Pack
More than an accessory, the DBX Expression Pack is meant to give your Aston Martin DBX a customized look. The package includes a special key pouch, comfort headrests, illuminated tread plates, and unique valve caps with Aston Martin Wings. Finishing the look are highly-polished carbon-fiber tailpipe finishers.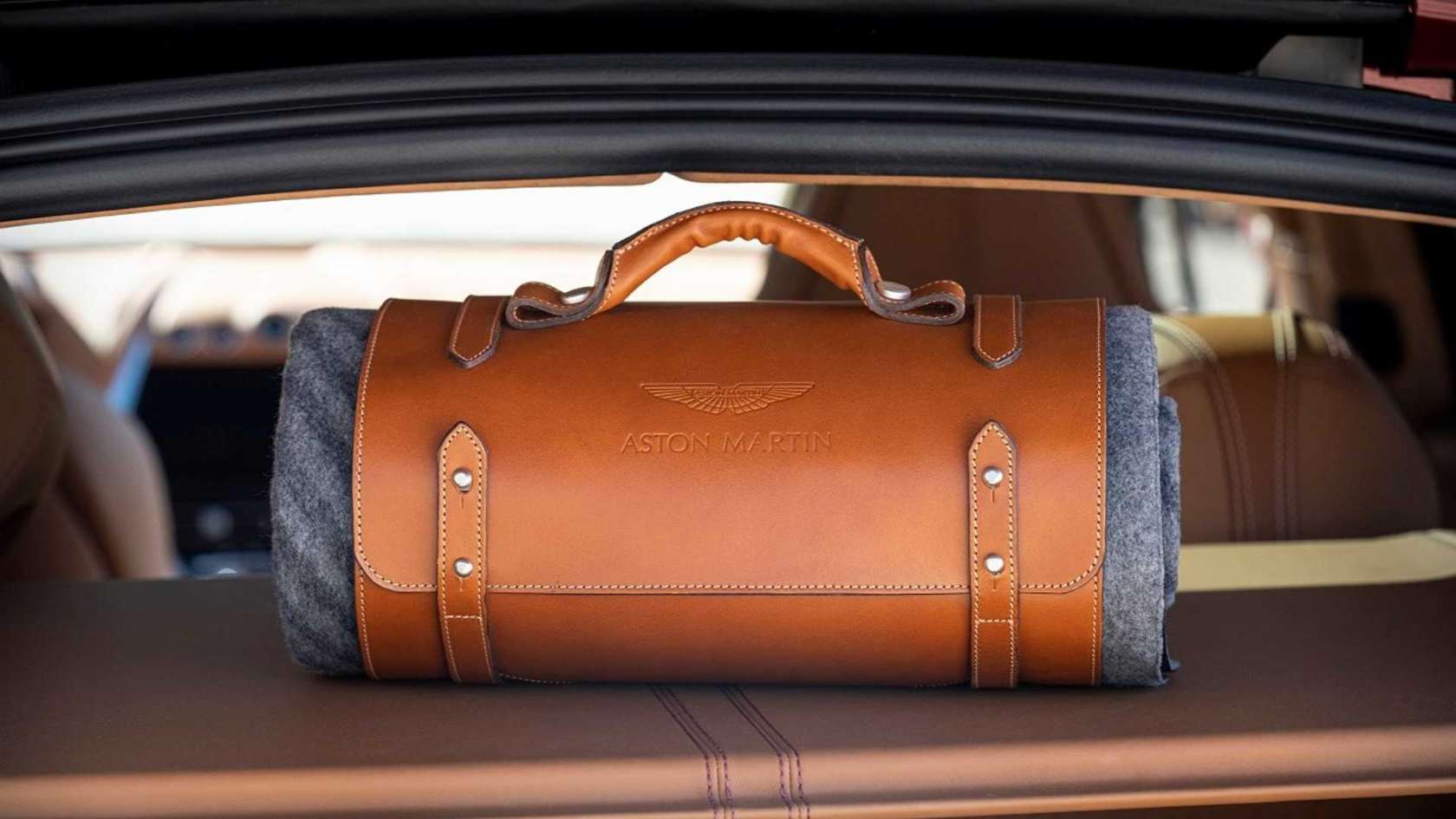 Adventure Pack and Bike Pack
The new Aston Martin DBX is, after all, a sport-utility vehicle meant for both on-road and off-road driving adventures. The Adventure Pack includes mud flaps, roof crossbars, wet bag storage, and heavy-duty treadplates. According to Aston Martin, the DBX Adventure Pack is required to avail of the Snow Pack and Bike Pack.
On the other hand, the Bike Pack is obviously meant for cyclists or hobbyists. The package includes a roof-mounted bike rack and a portable washer.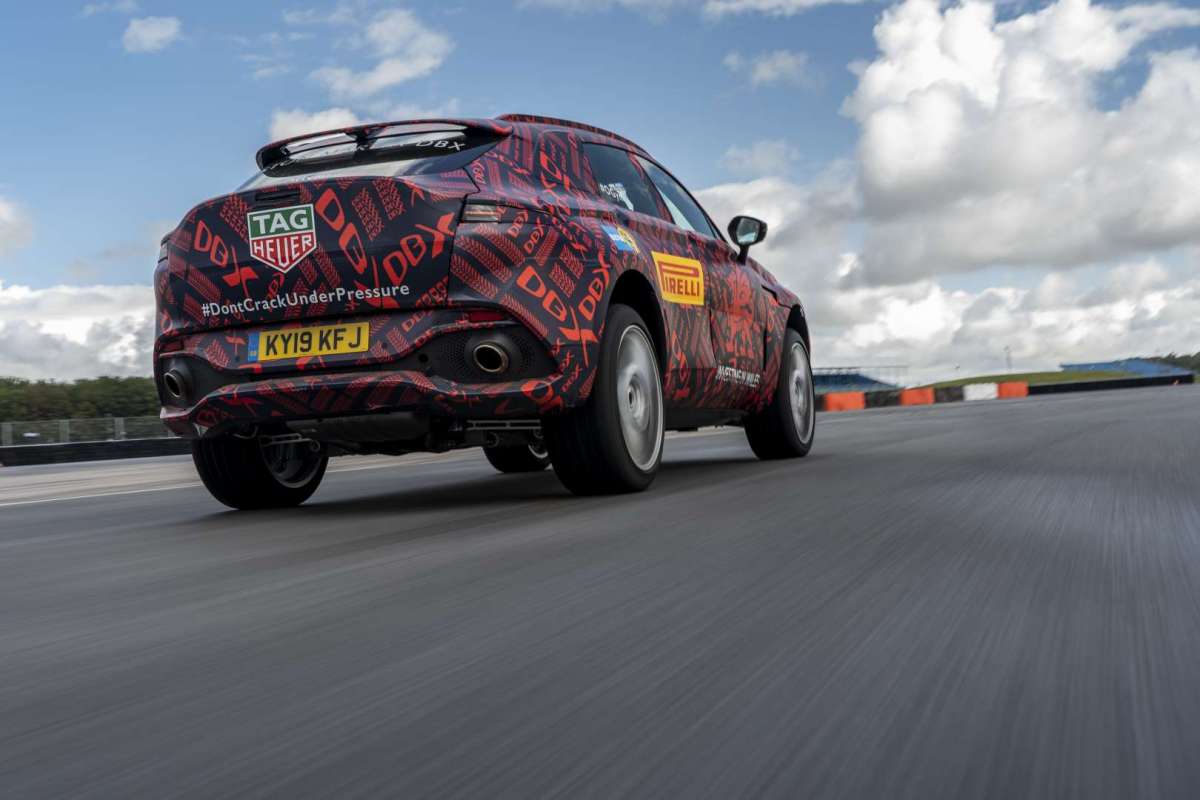 The new Aston Martin DBX is set to debut in December 2019. Pricing and other info for each accessory pack will be announced closer to the launch date.