In response to Audi's viral Qnicorn dream car, the German carmaker is bringing it to life complete with rainbows and a three-foot horn. The Audi Q3 Qnicorn arrives just in time for Halloween. But instead of frightening the hell out of kids and adults alike, the unicorn-inspired Q3 aims to bring joy, candy, and other confectionery treats to Audi customers and fans alike.
Audi's Q3 Qnicorn is holding nothing back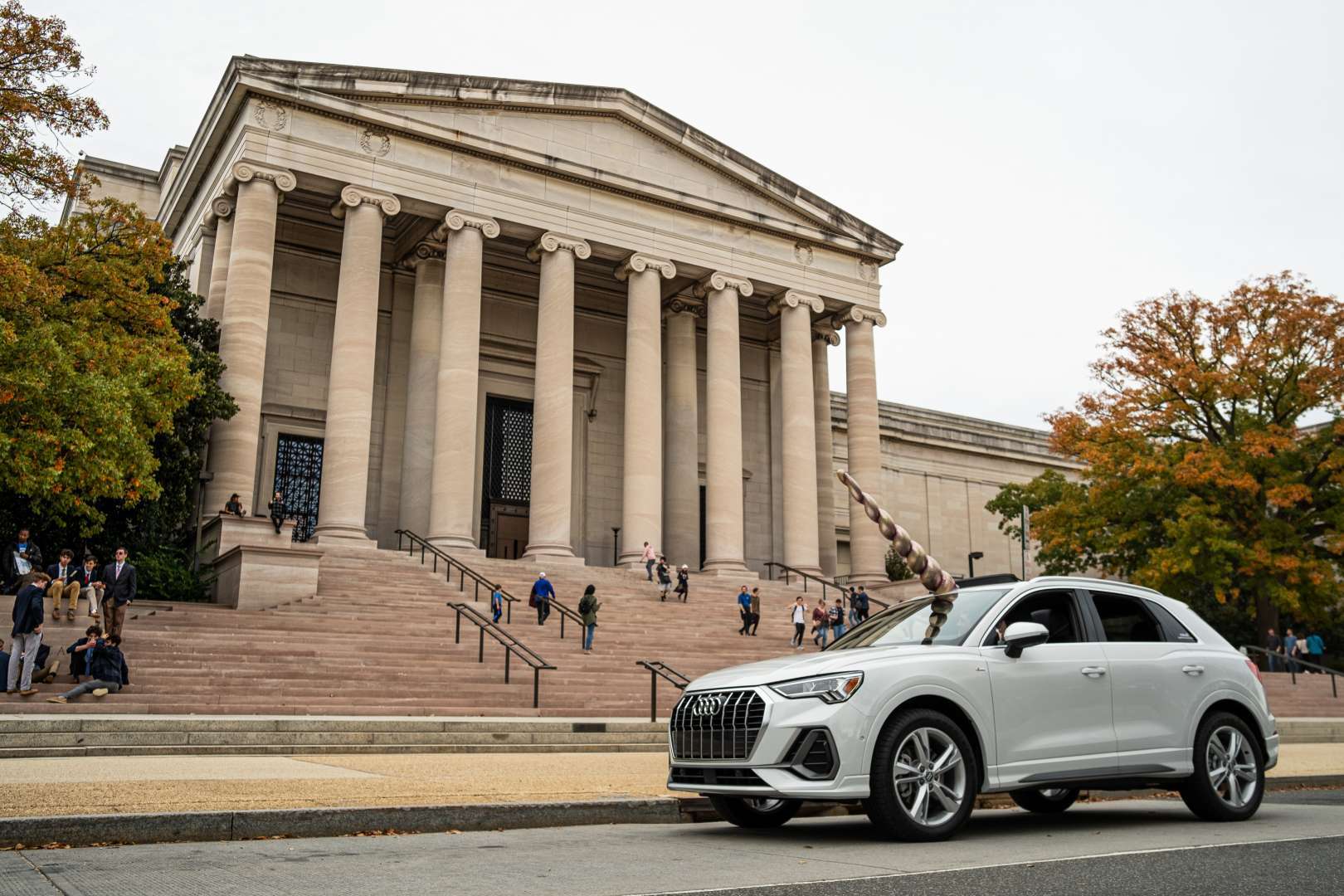 Many enthusiasts consider the Audi Q3 as a unicorn in the compact luxury SUV class. The new Q3 is riding on a newer platform with a longer wheelbase. It still retains its compact shape, but it now offers more interior and cargo room. Based on the current Audi Q3, the unicorn-inspired Qnicorn is meant to offer a premium and sporty ride while being the only SUV in its class with a three-foot-long and gold-colored single horn mounted on the roof.
Transforming the Q3 into a unicorn is no easy feat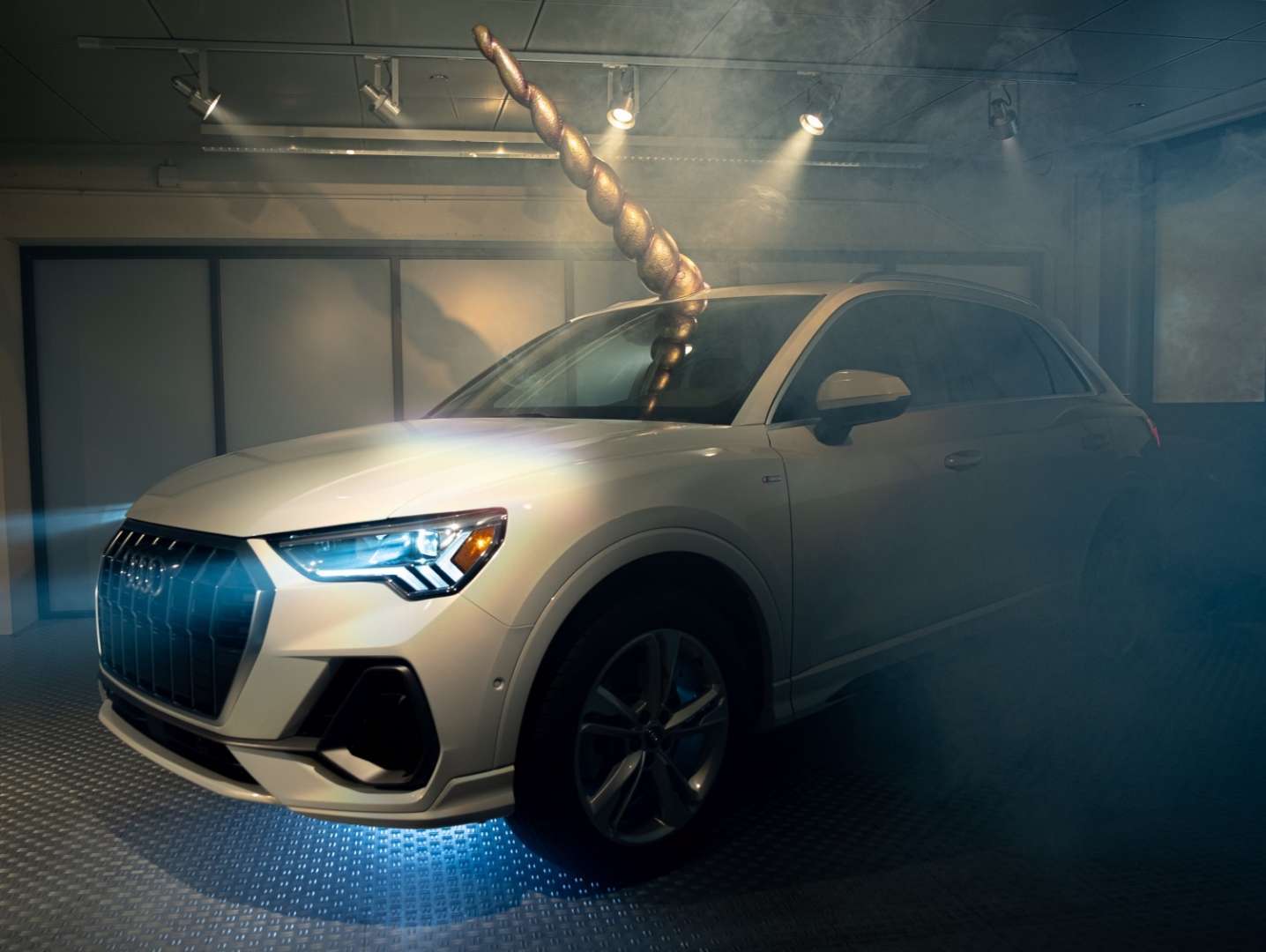 Besides the protruding golden horn with glitters and all, the vehicle is wrapped in a shimmering pearlescent white vinyl wrap. Look at it from various angles under broad daylight and the finish produces the color spectrum of a rainbow. The interior also receives unicorn treatment with purple ambient lighting.
The Q3 Qnicorn was born from social media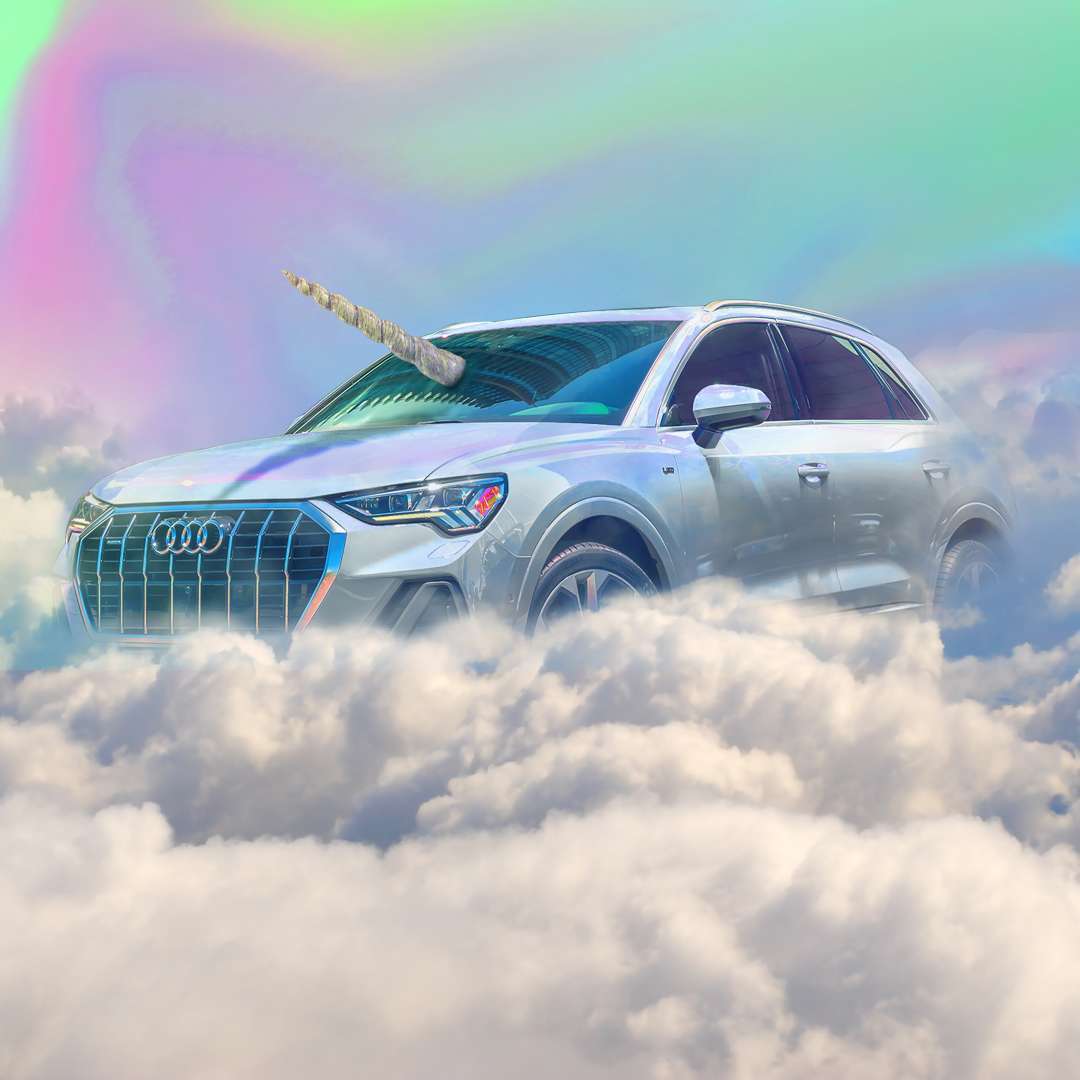 When Audi of America originally posted the Qnicorn Q3 on its official Instagram account last September, the post quickly became the darling of the crowd, garnering close to 253,000 likes and quickly became the most-shared story on Audi's Instagram account.
Unbeknownst to many, the Qnicorn was created as part of the Q3 in :03 campaign in collaboration with Gentleman Scholar, with the aim of creating new content and video feeds for social media campaigns.
With that being said, is it foolish to expect a reindeer-inspired Q8 or maybe a Christmas-themed e-tron SUV this coming holiday season?
Audi is fielding the Qnicorn throughout the Washington, D.C. area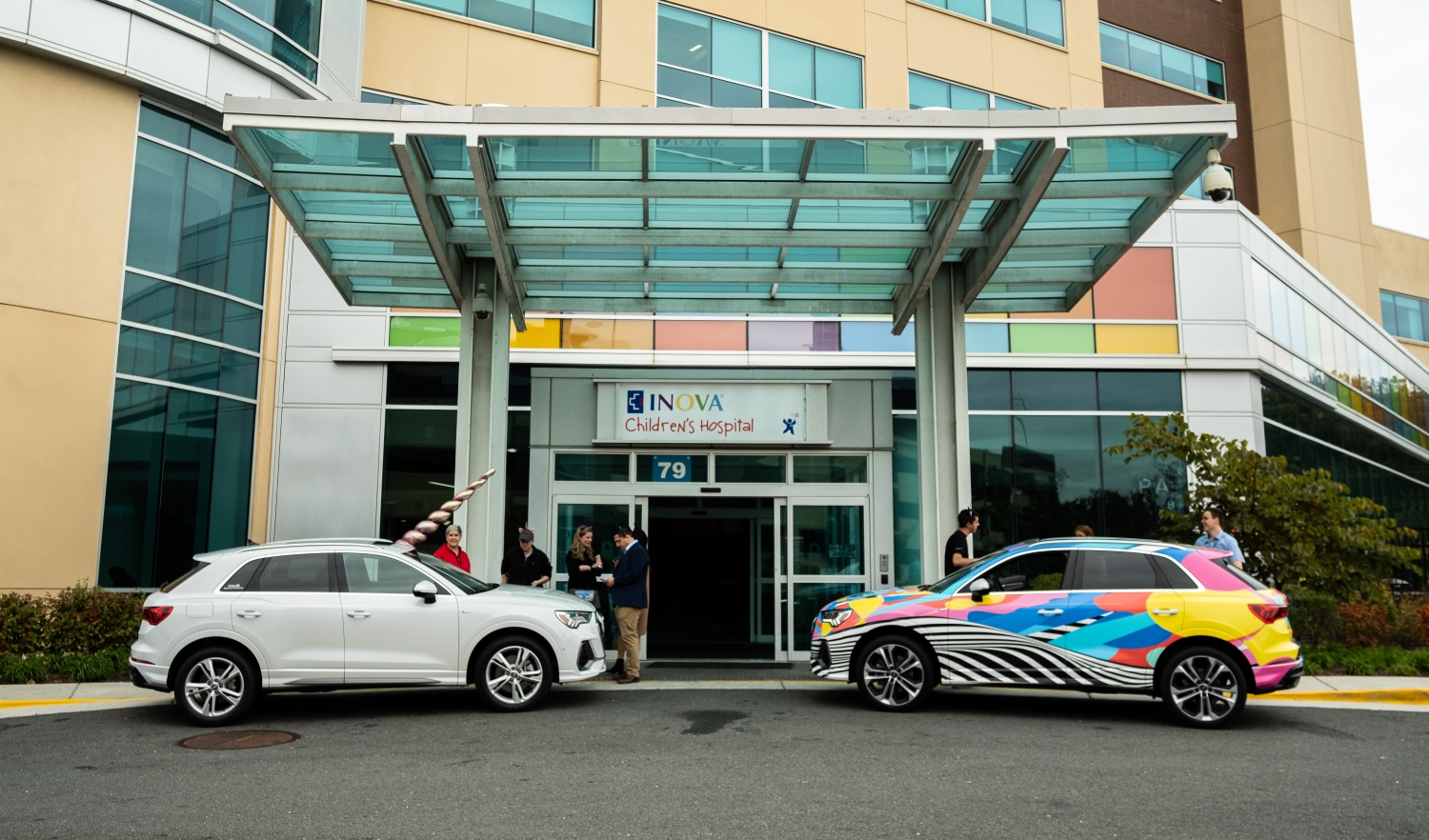 The Audi Q3 Qnicorn may be born our of social media, but it's as real as it gets. According to Audi, the Qnicorn handed out candy to both kids and adults around local Cars & Coffee events in the Washington, D.C. area. It also headed out to popular millennial hangouts to bring some much-needed Halloween cheers.
The last stop for the Qnicorn was at the Inova Children's Hospital in Great Falls, Virginia.
Affordable luxury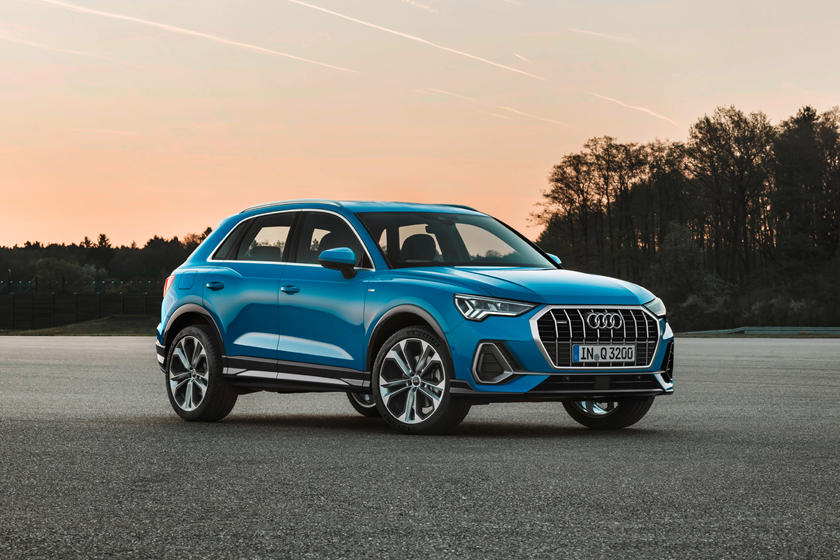 The 2020 Audi Q3 is now motivated by a more powerful 2.0-liter four-cylinder motor producing 228-horsepower and 258 pound-feet of torque. The engine is paired to an eight-speed automatic feeding power to all four wheels. With prices starting at $34,700, the new Audi Q3 remains one of the top compact luxury crossovers with standard all-wheel-drive.
Sadly, the Q3 Qnicorn is just a flight of fancy, and nor will Audi honor requests for a one-off version of an SUV with rainbow paint and a single horn. But still, it's nice to know a major carmaker is connecting with fans and followers by creating a unique one-off version of the popular Q3.