If you want a small and fast Audi, the RS3 sedan is the next best thing. But if you like a small and fast SUV, Audi is serving up the RS Q3 and RS Q3 Sportback. Both vehicles are expected to make a big splash in Europe in early 2020, but the German carmaker is yet to confirm availability for North American buyers.
Both the RS Q3 and Sportback gets a turbocharged five-cylinder motor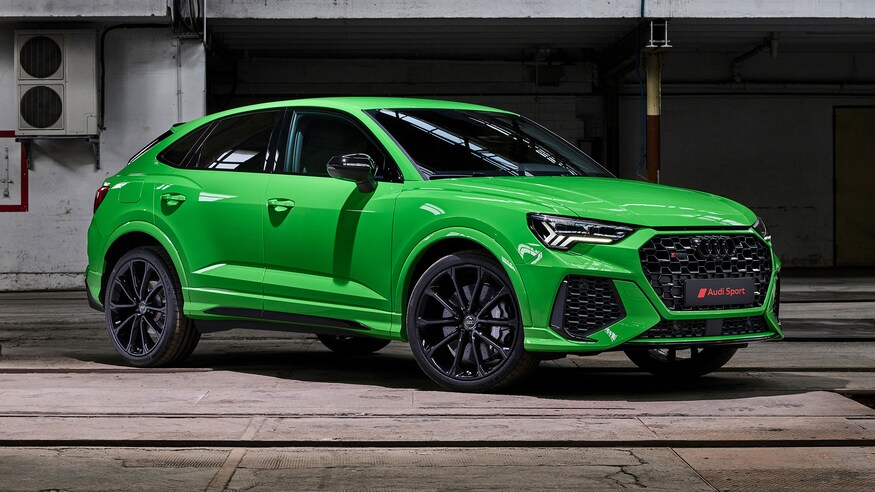 Audi's 2.5-liter turbocharged five-cylinder engine has always been the default choice in the German carmaker's arsenal of high-performance vehicles. But for the RS Q3 and Sportback, this engine is slightly overhauled to be lighter than previous models. It now pumps out 394-horsepower and 354 pound-feet of torque. The latter is produced from 1,950 rpm to 5,850 rpm.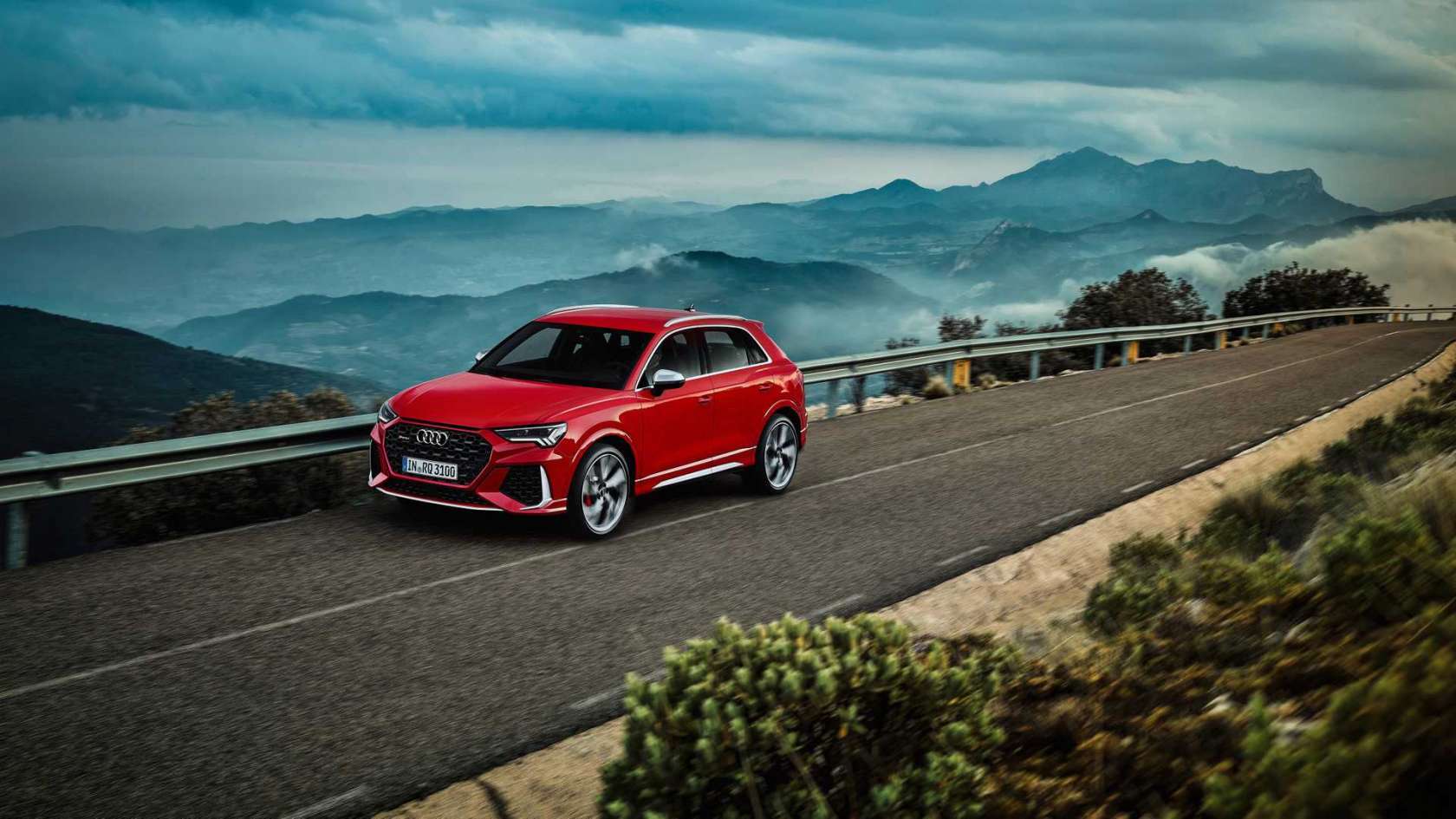 This allows both crossovers to rush from 0 to 60 mph in around 4.5-seconds and a top speed of 155 mph. Ask nicely and Audi will increase the top speed to 174 mph, which makes the RS Q3 and RS Q3 Sportback to be the fastest and sportiest compact SUVs in Audi's portfolio. The revised five-cylinder powerplant is significantly lighter than previous versions. It now has hollow-drilled crankshaft cuts and an aluminum crankcase. Overall, the changes are enough to save 19 kilograms of weight.
Seven-speed gearbox and Quattro all-wheel-drive are standard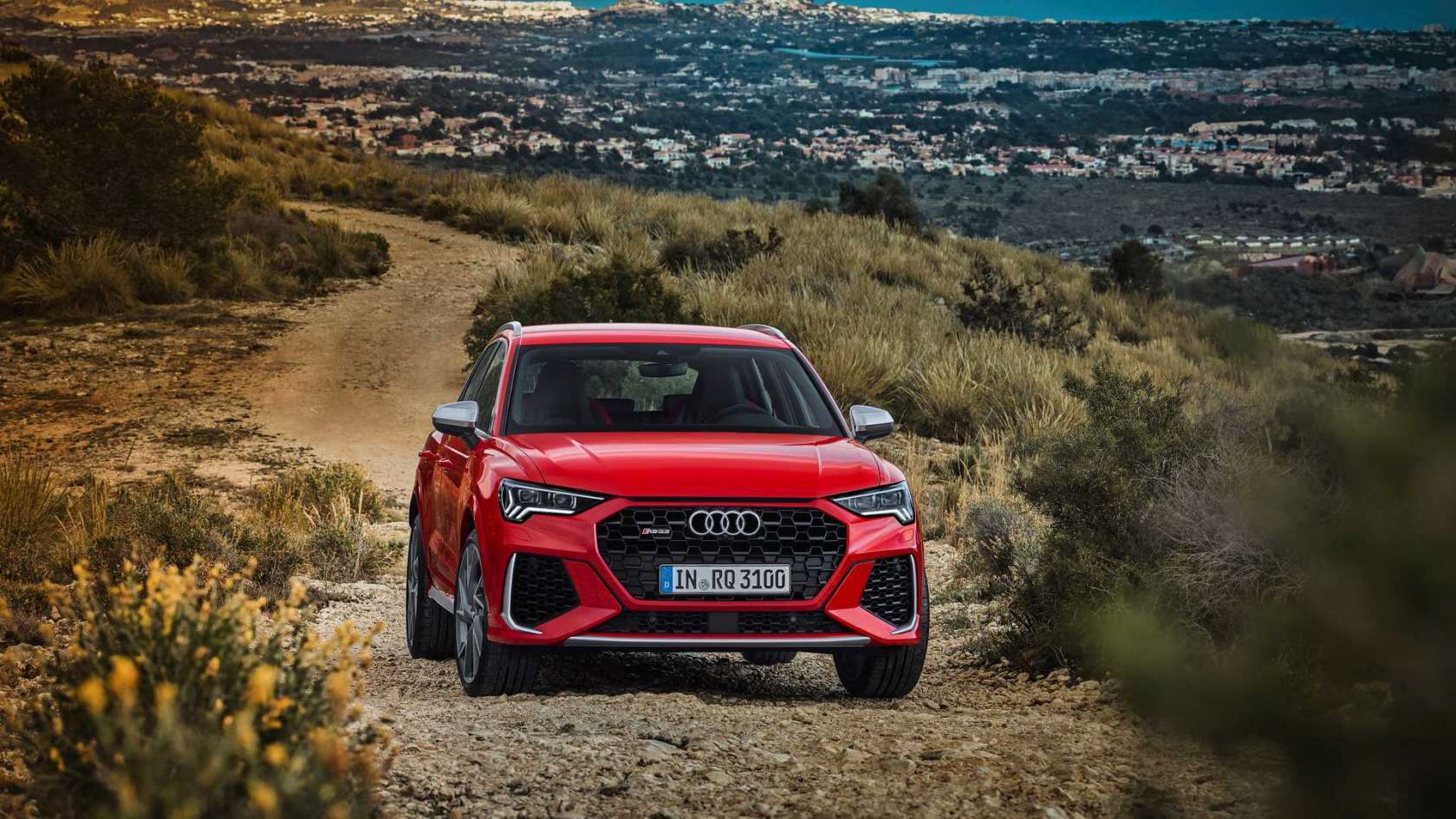 Power is routed to a seven-speed dual-clutch automatic gearbox and Quattro all-wheel drive system. Also standard is an electronically-controlled multi-plate center differential that allows more torque to be fed to the rear wheels. Both the RS Q3 and RS Q3 Sportback are equipped with sportier suspension that sits 0.39-inches (10 millimeters) lower to the ground compared to a standard Q3 and Q3 Sportback.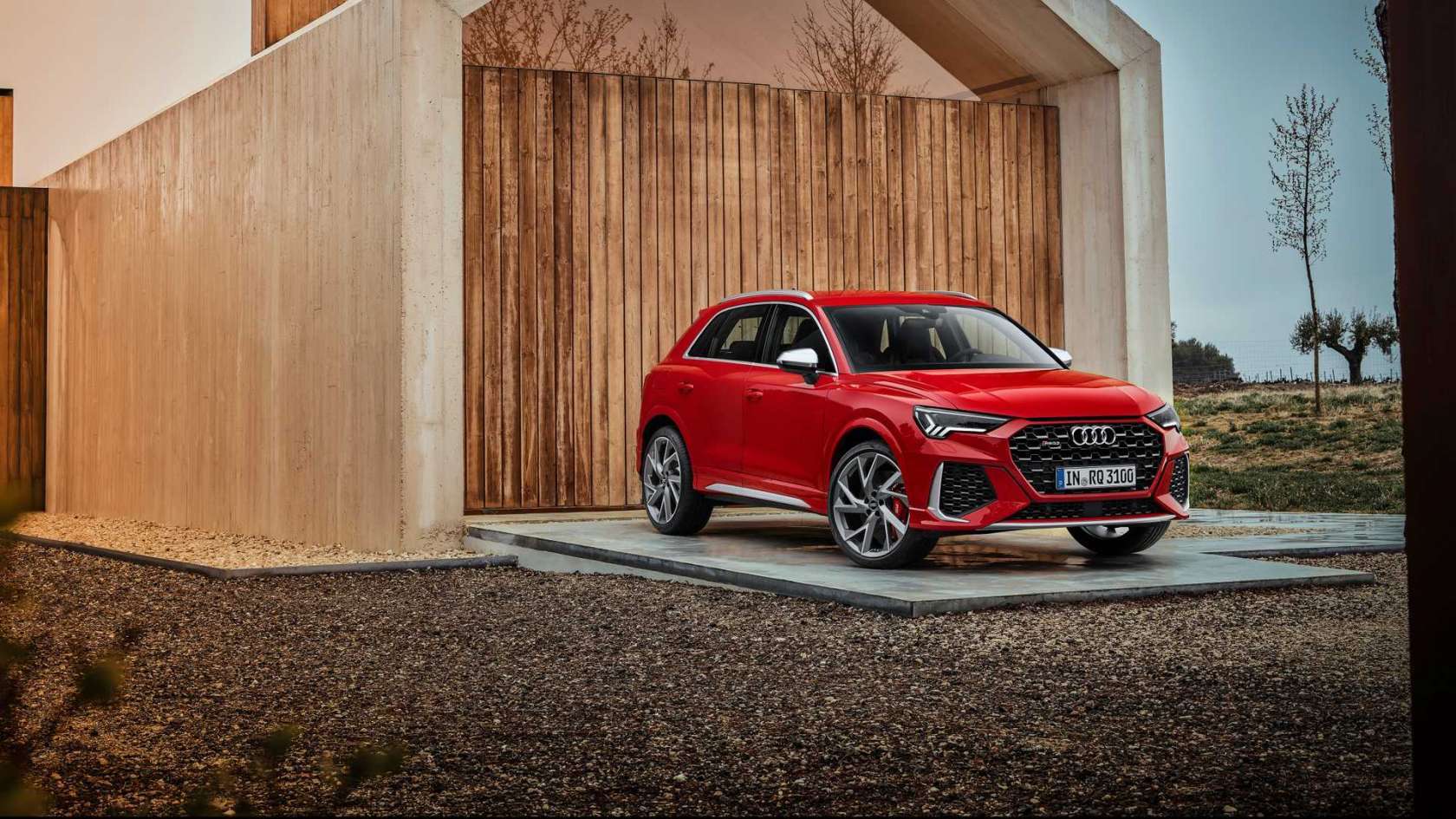 Dynamic Chassis Control with variable damping is optional for better ride quality. Also, variable ratio steering and torque vectoring allows the RS Q3 Sportback to dive into corners like a proper sports car. Stopping power is courtesy of six-piston brake calipers with 14.8-inch steel rotors in the front and 12.2-inch rotos in the rear. However, 15-inch ceramic discs with monobloc aluminum calipers are optional in the RS Q3 and RS Q3 Sportback.
Sportier styling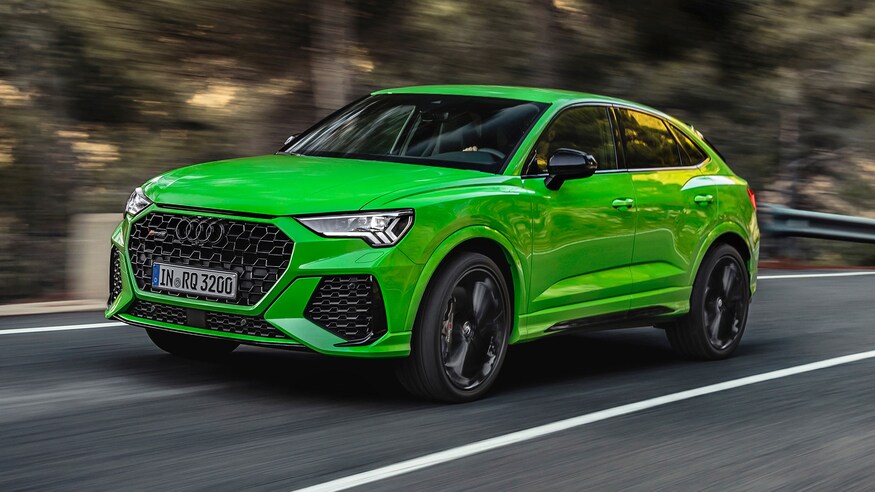 The front and rear fascia are shared between the RS Q3 and Sportback models. Both vehicles have a gloss black mesh grille with a body-color grille surround. Meanwhile, the front receives larger air inlets and blade-shaped accents while the rear gets a gloss black roof spoiler and a pair of oversized oval-shaped exhaust tips.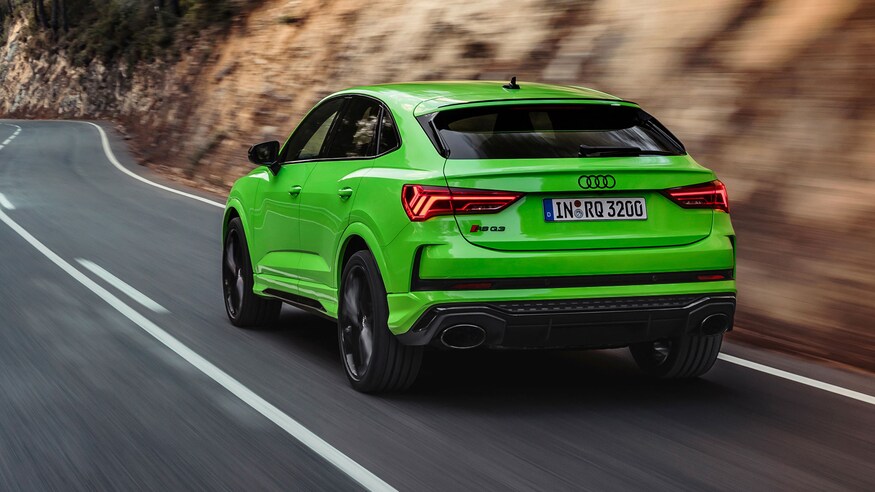 Of course, the RS Q3 Sportback benefits from a sloping roofline. The new roof is 1.8-inches lower than in the RS Q3 thanks in large part to a shallow windshield design and a steeply raked A-pillar. Both vehicles have sharply defined fender arches to give the vehicle a more aggressive and muscular stance. Larger 20-inch wheels are standard while 21-inch rollers are optional.
And even though the RS Q3 and RS Q3 Sportback are essentially identical when viewed from the front, only the hood, front fascia, and front fenders are shared between both vehicles.
Immaculate interior
The Audi RS Q3 and Sportback comes standard with a digital instrument cluster with a shift light display and sport seats wrapped in a mix of Alcantara and black Nappa leather. Options include red and blue contrast stitching and a design package that adds red or blue accents to the tiller, seatbelts, gear lever, and floormats.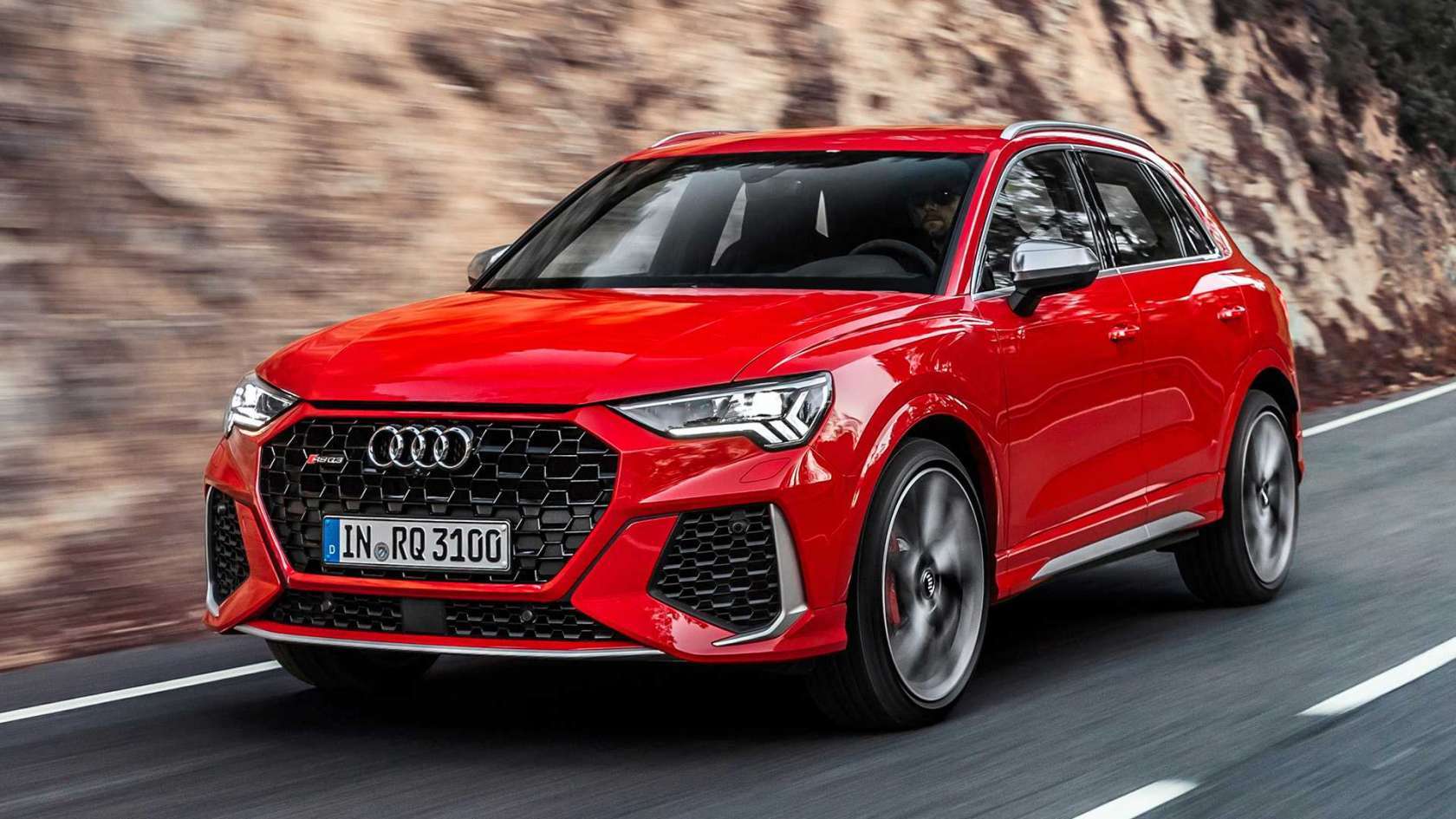 Sadly, we have no word if Audi will sell the RS Q3 and RS Q3 Sportback in North America. We find this funny since the RS6 Avant and RS 7 Sportback are coming to the USA. Pricing and other specs for the new RS Q3 and Sportback will be announced at a later date.