Frequent flier or not, long-haul flights take a toll on your sleep-cycle and can make you very drowsy in-between connections. One of things that always plays on my mind, is securing my backpack when I'm traveling alone, and have hours to kill at the airport. Most of us don't tend to put a lock on the hand luggage, and this is where things can go wrong.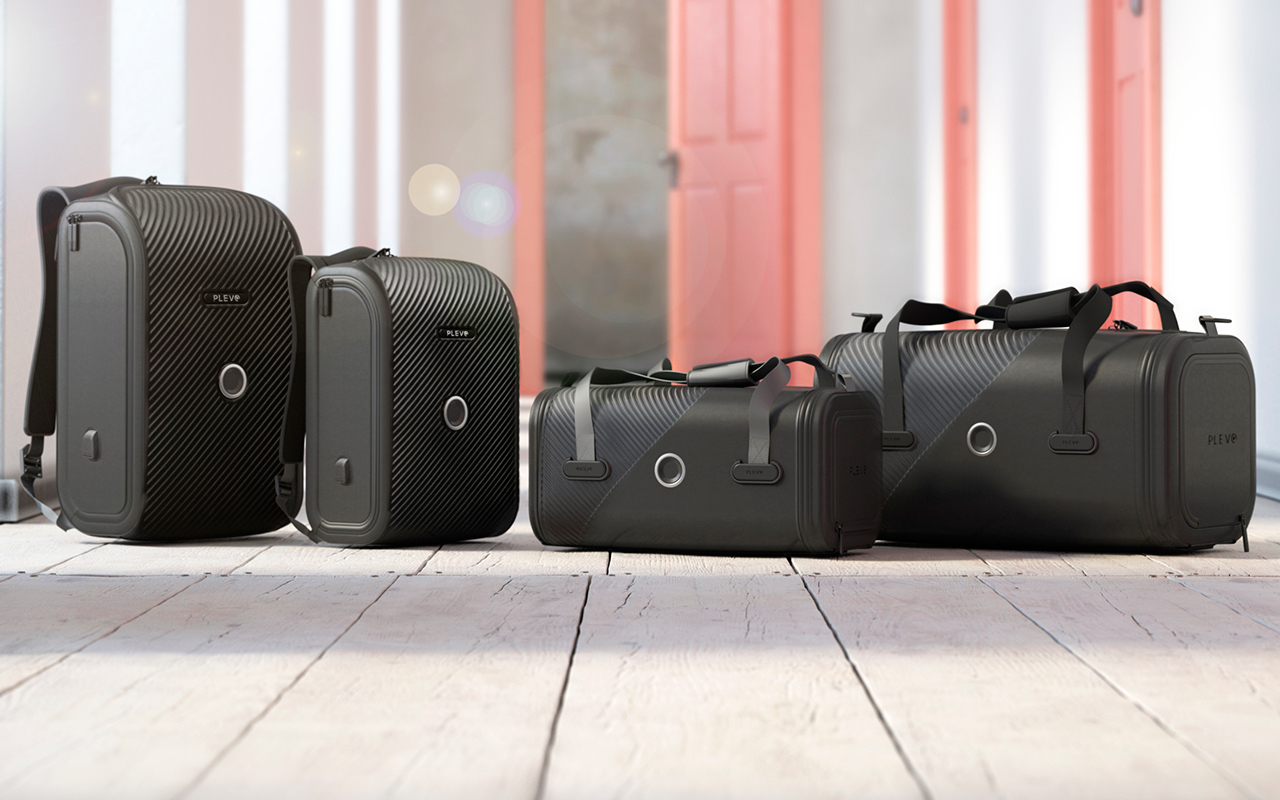 Dialing up this feature, we have here the B-One & D-One Backpack and Duffle Bag combination. The makers, Plevo Design bring us two bags – B-One, the backpack and D-One, the duffle bag. They come in two sizes each and feature a Smart Locking system – Face ID, Touch ID and Morse Code.
Dialing Up the Tech in a Bag
Designed to be a connected Backpack and Duffle Bag, B-One & D-One come with a Travel Companion App. What this means is that you can hook up your bag to the App and keep an eye on it from afar. You can even check your flight information via the app, as you lounge in the no-announcement zones of the airport.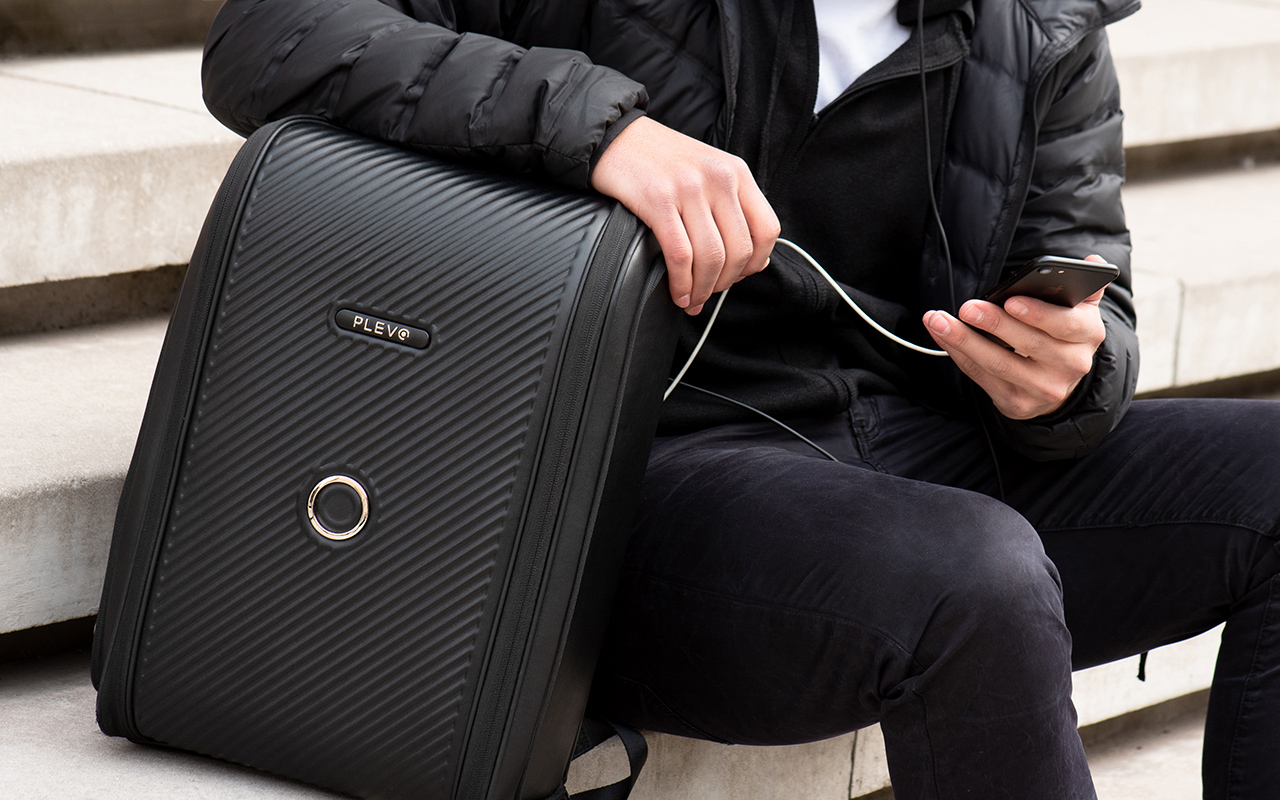 Like most tech-enable travel gears, the two bags come with a removable battery pack, so that you can juice up your devices on the go. Given the design of the bag, this seems to be a very helpful feature that allows you to stay connected all the time. Low-cost airlines still don't have charging points available in-flight, and battery packs can be cumbersome. Integrated solutions always work best.
Face, Touch and Morse Coded for Security
The main purpose of the Smart Lock technology is to ensure that no one else can crack it. For example, you can always pry open a lock, but replicating Face ID, Touch ID or even Morse Code, will be difficult for a thief.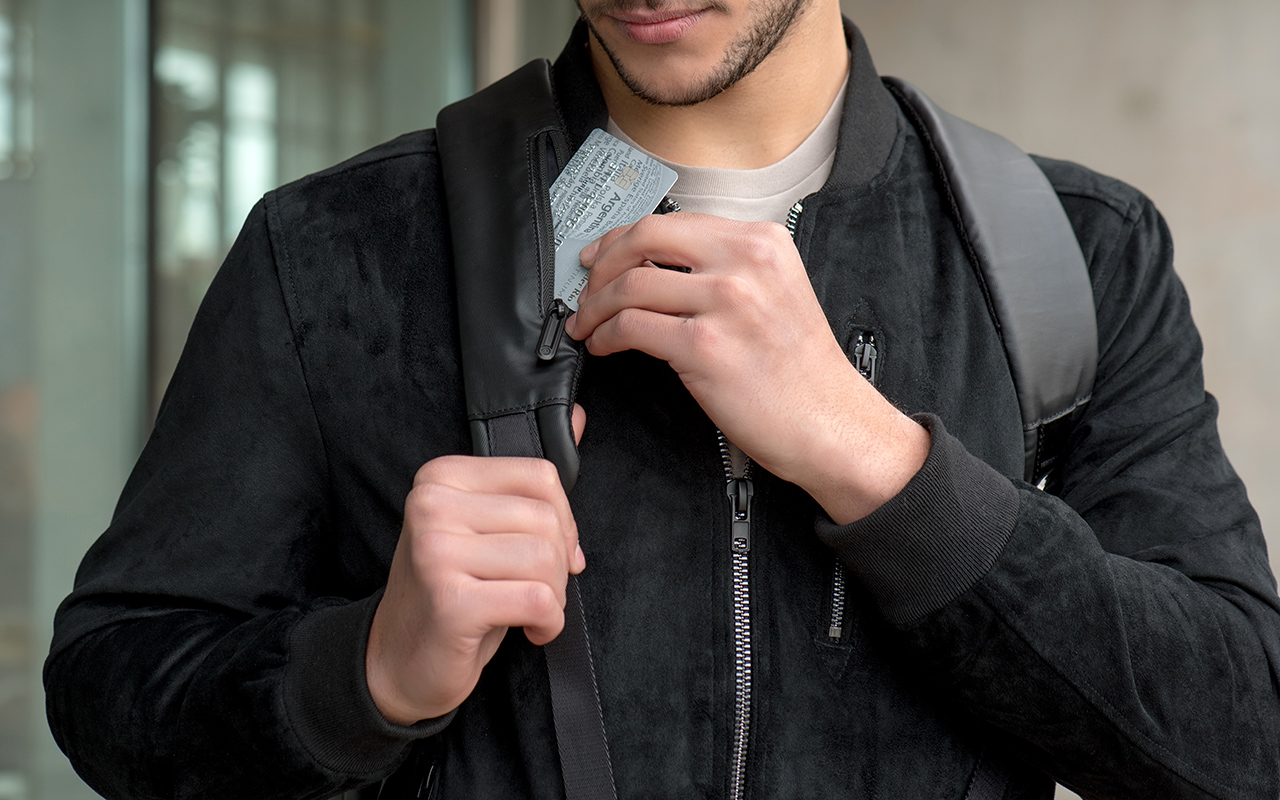 Another interesting feature about the bags is the Distance Alert system. Essentially, if you move away too far from the bag, or if someone is snitching it while you are occupied elsewhere, an alert goes off, warning you that you are too far away from the bag. The spacious interiors and lightweight structure, add to the appeal of the B-One & D-One Backpack and Duffle Bag. Get it for $240 here.