BAPE has unveiled their all new capsule collaboration with Star Wars to celebrate Disney+'s live action series The Mandalorian. For those who don't know it – ending the five months reign of Netflix's Stranger Things, Disney+'s The Mandalorian has become the most streamed television show yet.
The Mandalorian is a live action Star Wars show that revolves around the travels of a lone bounty hunter in the outreaches of the galaxy far from the authority of the New Republic. With episodes being released on a weekly basis, unlike Netflix's binge-watching ideas, the hype of the show just keeps ascending, one episode per week is not enough for these Mandalorian junkies.
What The Fett!!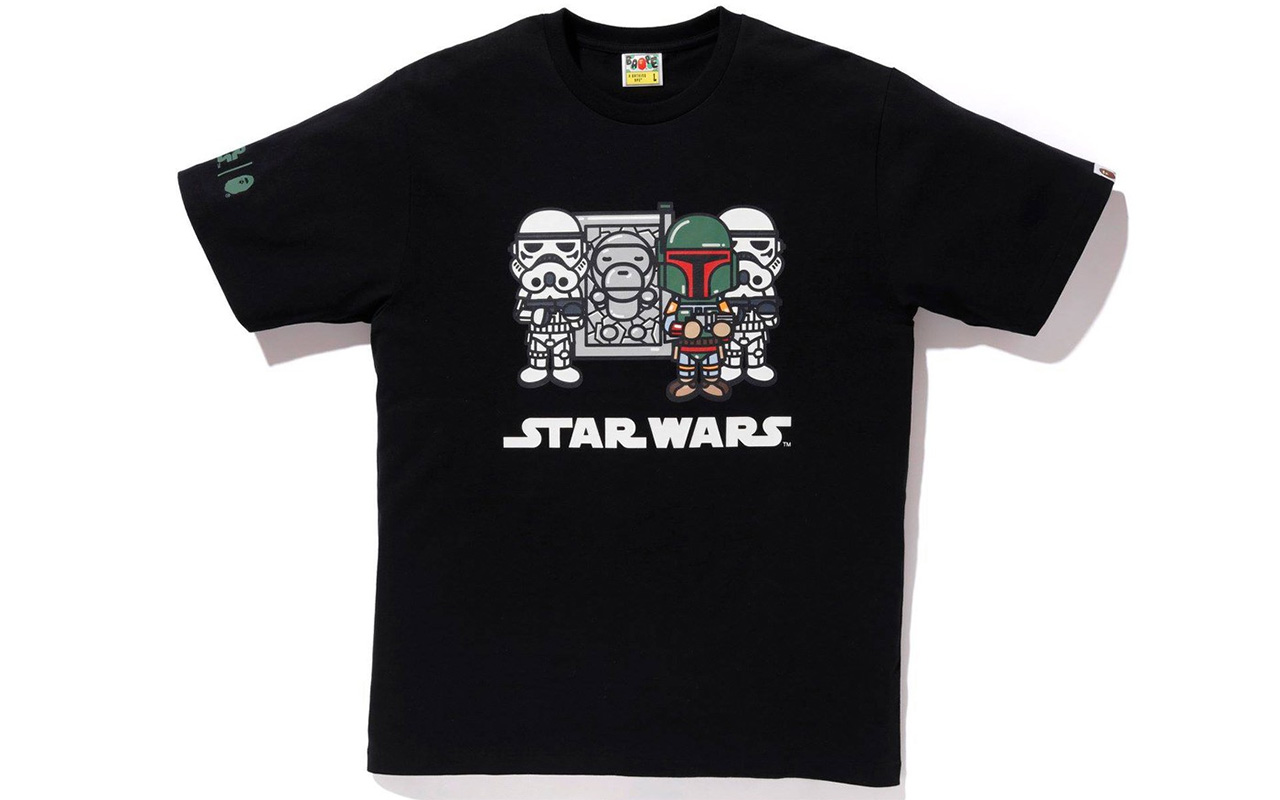 In anticipation of the Mandalorian, BAPE has released a new capsule range of it bearing graphics from the new show.
With BAPE teasing fans on Instagram ever so slightly, they have unveiled its full collaborative capsule with Star Wars only a few hours after the episode.
Posts featuring the Star Wars and ape head logos side by side along with pictures that included the Mandalorian Mythosaur emblem were posted.
BAPE's Side Kick Baby Milo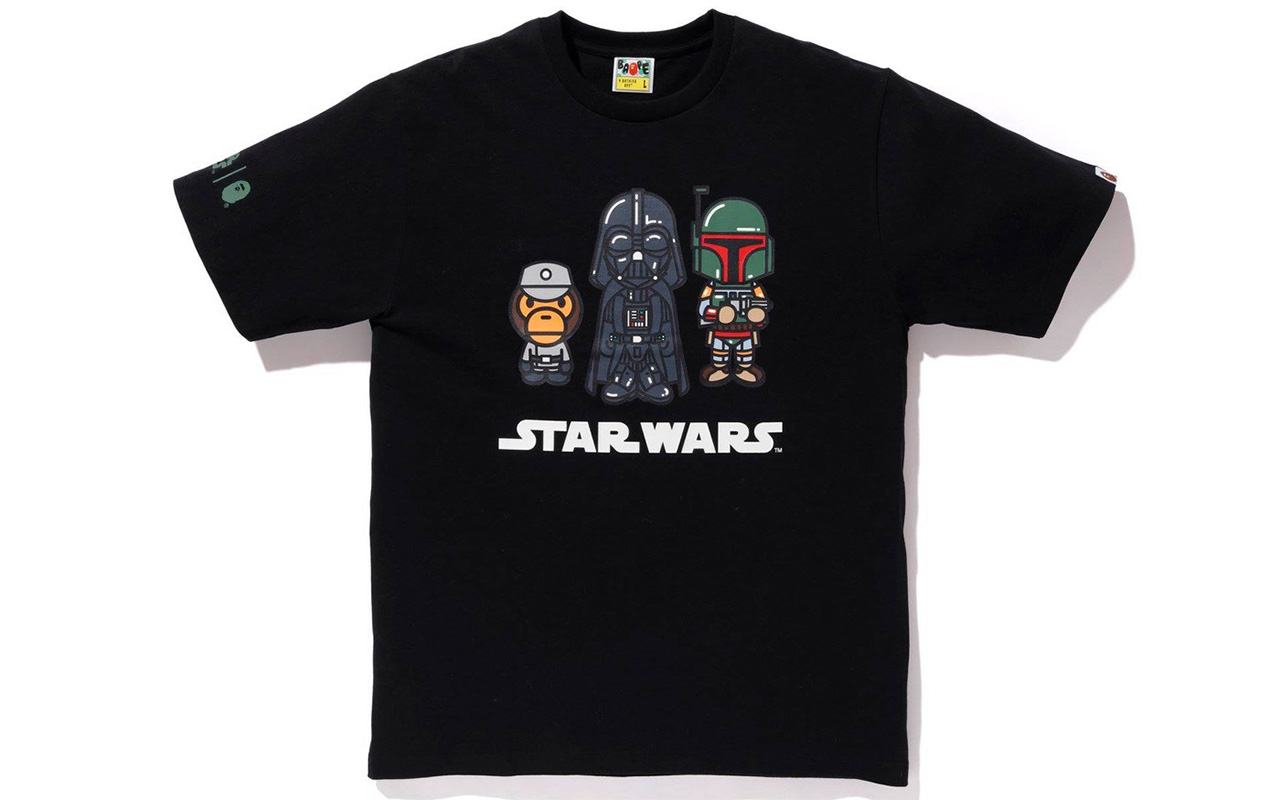 Posts containing the BAPE's side kick baby Milo, frozen in carbonite next to Boba Fett and two Stormtroopers were also made. Many other designs included the galactic empire the iconic Darth Vader and Boba Fett once again!
This is a new addition to BAPE's previous collaborations with Star Wars. Based on their previous collaborations, the fans can expect a huge range of merchandise ranging from apparel, vinyl toys to stickers.
With the capsule dropping on Saturday November 30th in stores and online grab your merchandise quickly as the will be gone faster than the speed of light.