Although basketball was invented by James Naismith in 1891, the histrionics of the game is more known by its athletes and the kind of gear that they sport. Cashing on the popularity of the game was not on their mind when the Converse All-Star debuted in 1917 as an athletic sneaker.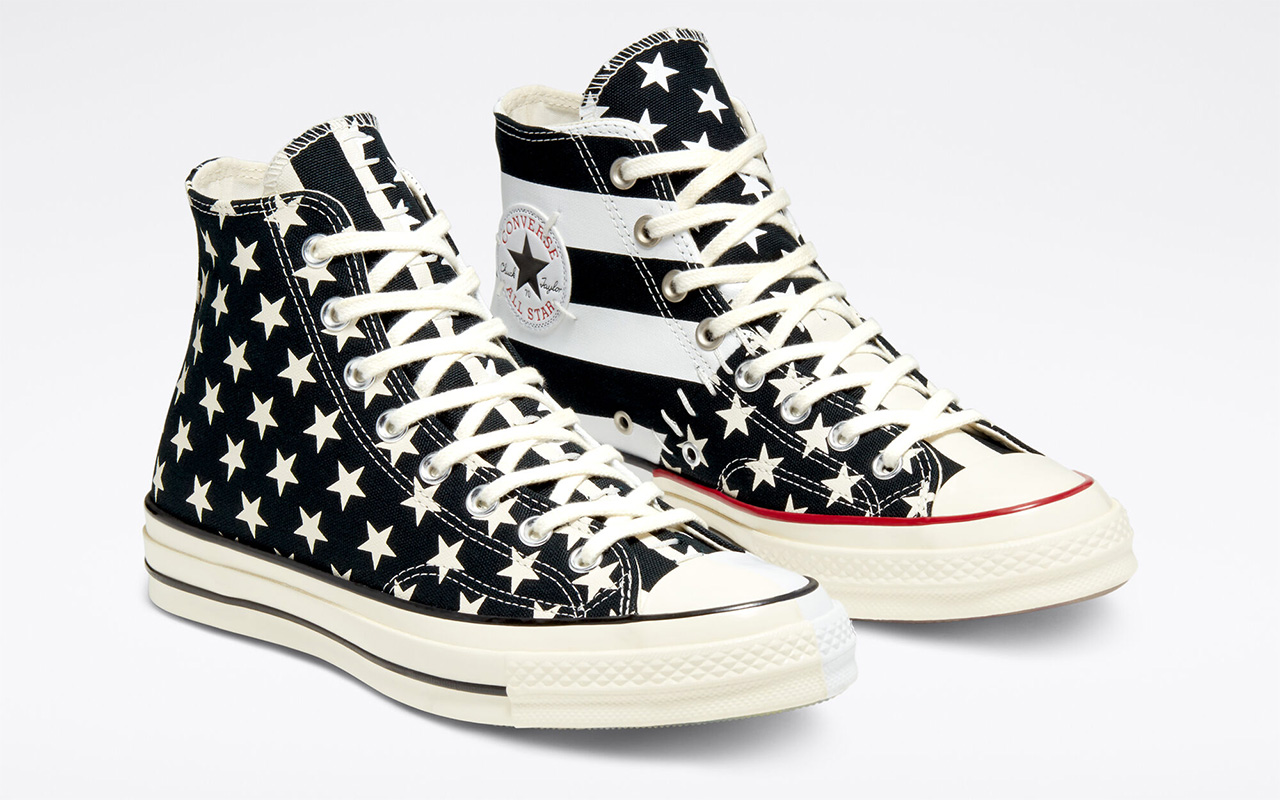 It was through the efforts of former professional basketball player Chuck Taylor, who was also a Converse salesman, that the shoes gained popularity. He traveled around the country hosting basketball clinics, and while teaching the athletes, he also was selling shoes. Soon enough, his name made its debut as an ankle patch on the sneaker in 1932. 
Stars and Stripes Get Patchy
This is not the first time that Converse has played the patriotic card. With the Chuck Taylor All Star Americana High Top, we saw love for the country take on a new meaning. The celebration of American roots with the iconic bold stripes and stars, was evident. More like saluting the flag with red, white and blue Chucks.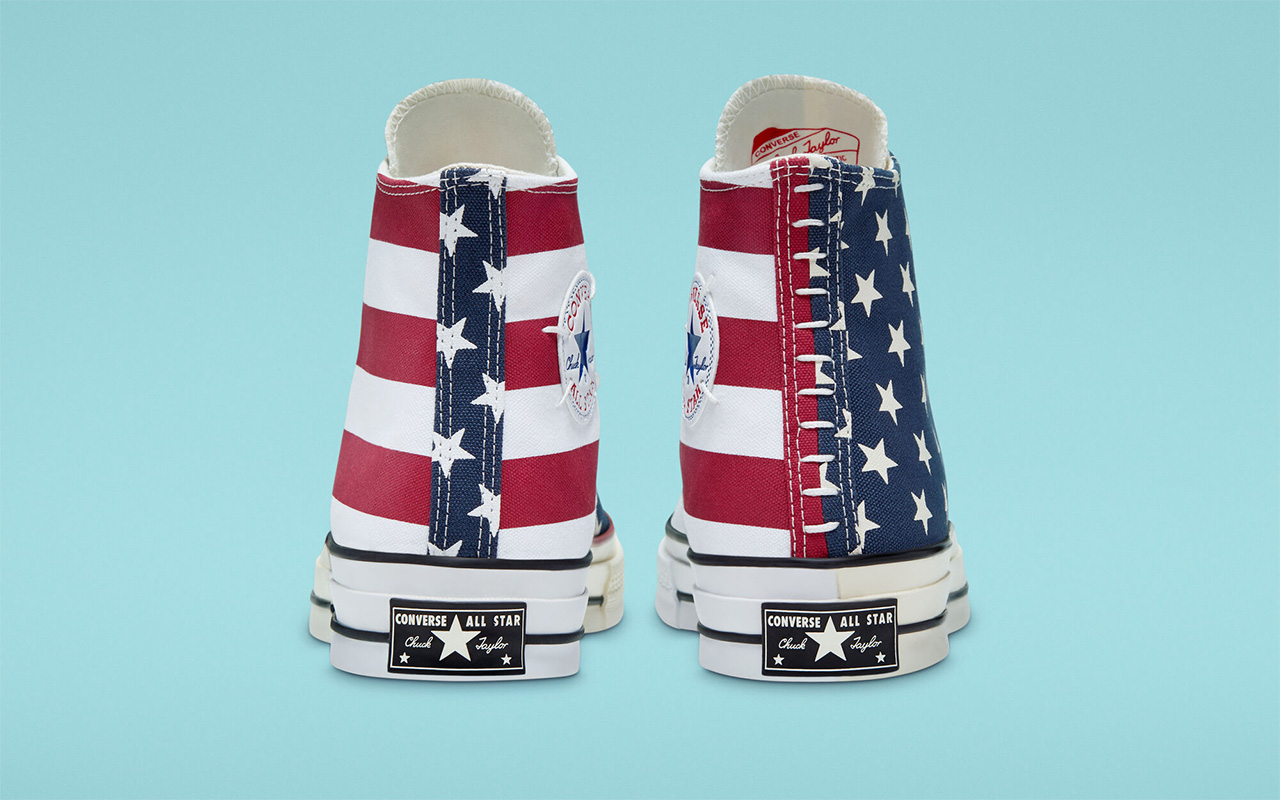 When the American classic was teamed with a British fashion hero, we saw the birth of the Limited Edition Converse x JW Anderson Americana Chuck 70 High Top. The heritage star design sported more of a "Stars and Bars" graphic along with a JW Anderson logo as allover 3D grid print.
Chuck 70 Archive Restructured High Top
Today our focus is on the 70's icon that takes a leaf from history books. The American Flag inspired stars and stripes are crafted across the shoe in a way, that it looks like classy patchwork. Durable canvas, diamond outsole tread and a cushy insole are a given.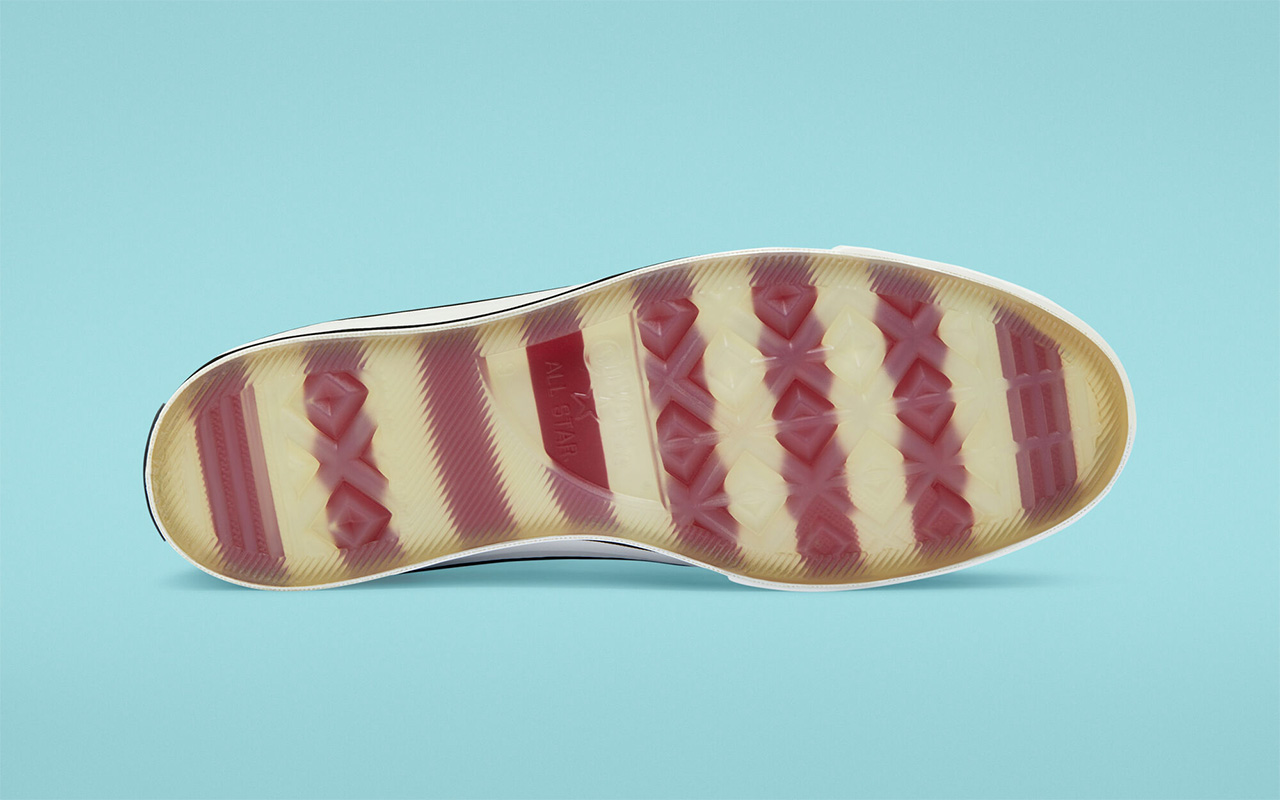 The paneled design with black and white American flag print, is a good variation that Converse has given us. The shoe also features Ortholite insole for comfort and a graphic outsole with translucent gum overlay.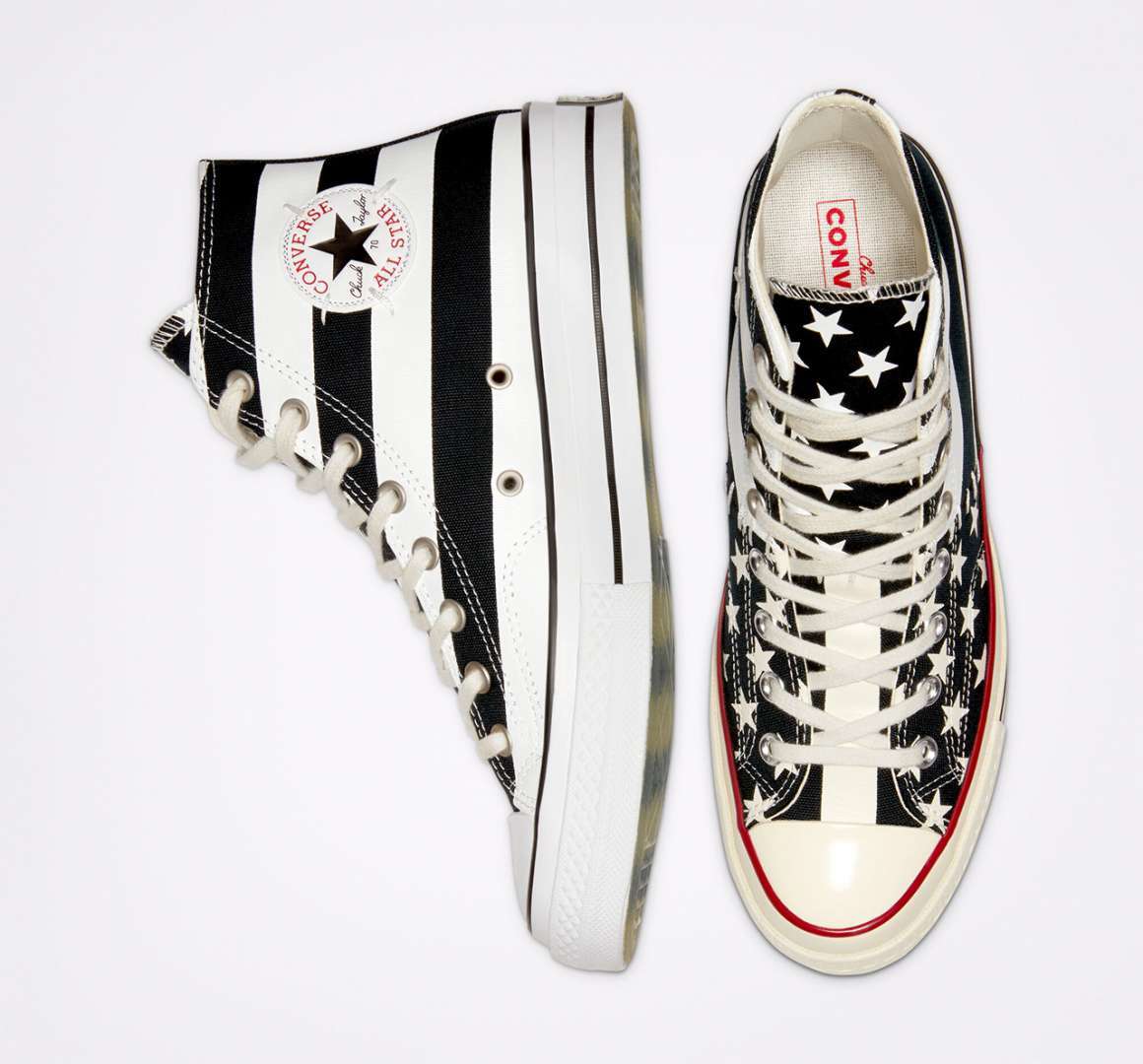 The Chuck 70 Archive Restructured High Top comes in classic red, white and blue style and a monochromatic black and white version. It retails for $120.