The joy of automatic self-winding watches is that they keep working on your wrist flawlessly, that is until you put them away for some time … and then they stop working. Same goes with Perpetual Calendar watches. The one way to ensure continued accurate performance is by housing them in a Watch Winder – a specially dedicated watch holster that keep them moving right along.
Of course you can choose to keep your watch in its box and not bother with a winder. Reset it manually every time you've neglected to crank up the mechanics; but it's a chore that most people want to avoid and end up going to the store to 'fix' a non-existent problem. Moreover, imagine the agony of resetting a Perpetual Calendar watch, which is a veritable task.
There are a few points to consider before buying a winder. Check out the warranty offered by the manufacturer – good ones will offer a minimum two-year warranty. A winder is your backup for keeping the watch running, and if it fails to deliver, then what's the point. If you own more than one self-winding watch, then you may want to ensure that your winder offers dual (or more) watch support. The motor of the winder has to be super-quiet, otherwise you will end up having a constant and annoying whirring sound in your bedroom.
Moreover, the precision of the winding is of utmost importance. For example, some brands offer almost 900 winds (or turns) per day. The box needs to be adaptable to bigger-sized watches and of course it should be able to keep dust at bay. With a little bit of Math helping you set the winder as per the requirement of your watch, you are all set to go.
WOLF Axis Double Winder with Storage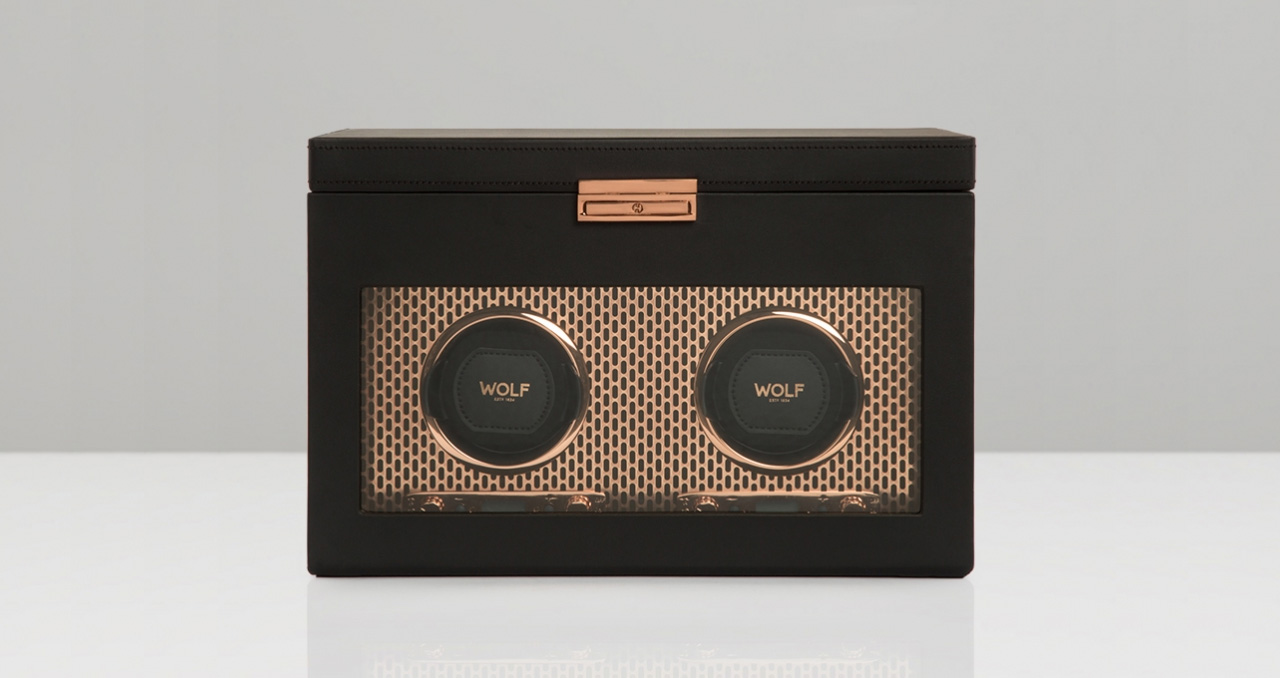 Featuring custom copper metal plating and a micro suede interior, this WOLF Watch Winder is handmade and can be set between 300 and 1200 TPD (Turns Per Day). The directional settings include clockwise, counter clockwise and bi-directional. It can hold one watch with elevated cuff and two medium compartments, travel case and two winding modules. It also has a locking glass cover and backlit LCD display. Price: $1,045.
Orbita Avanti 6 Macassar Rotorwind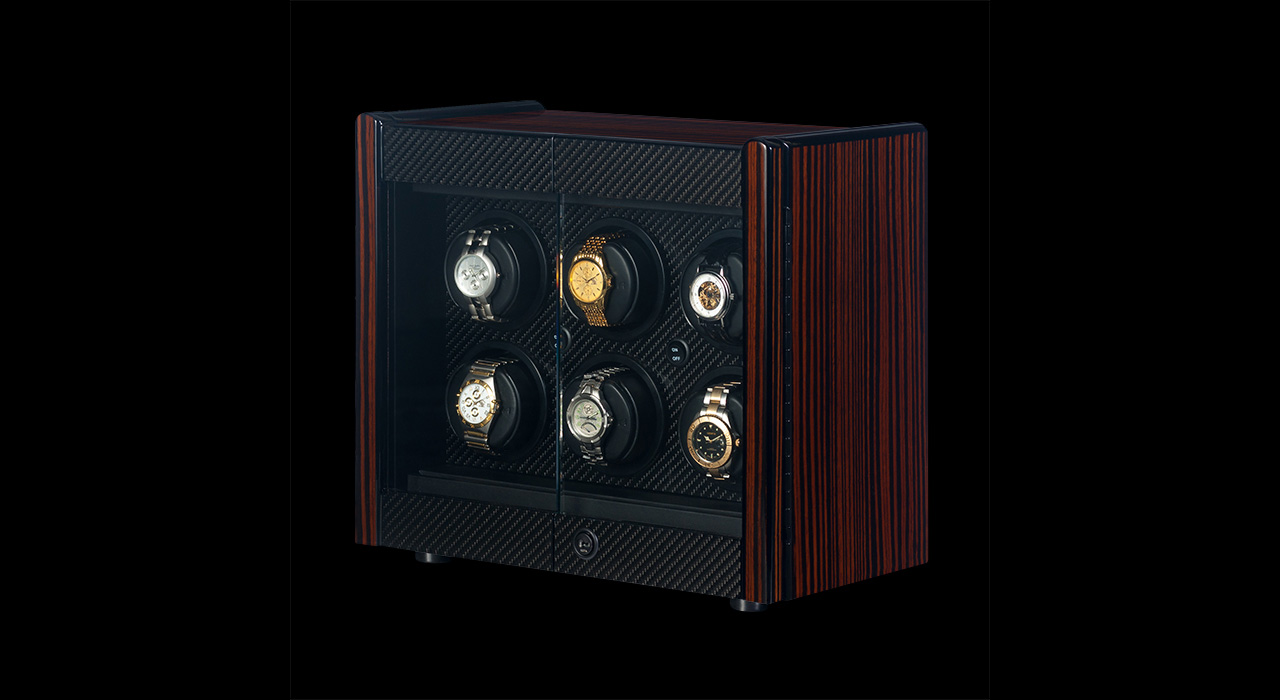 Designed to be a modular cabinet, the Italian-made Avanti Series from Orbita comes with a matching pedestal base and a lockable unit. Crafted from Macassar veneers and genuine carbon fiber accents, this winder houses six watches at one go. The cabinet also comes with two storage drawers that can hold other precious items. What I like about this box is that each winder level comes with its own power switch and individual stations can be turned off when not in use. Price: $4,995.
Ambrelus Dreadnought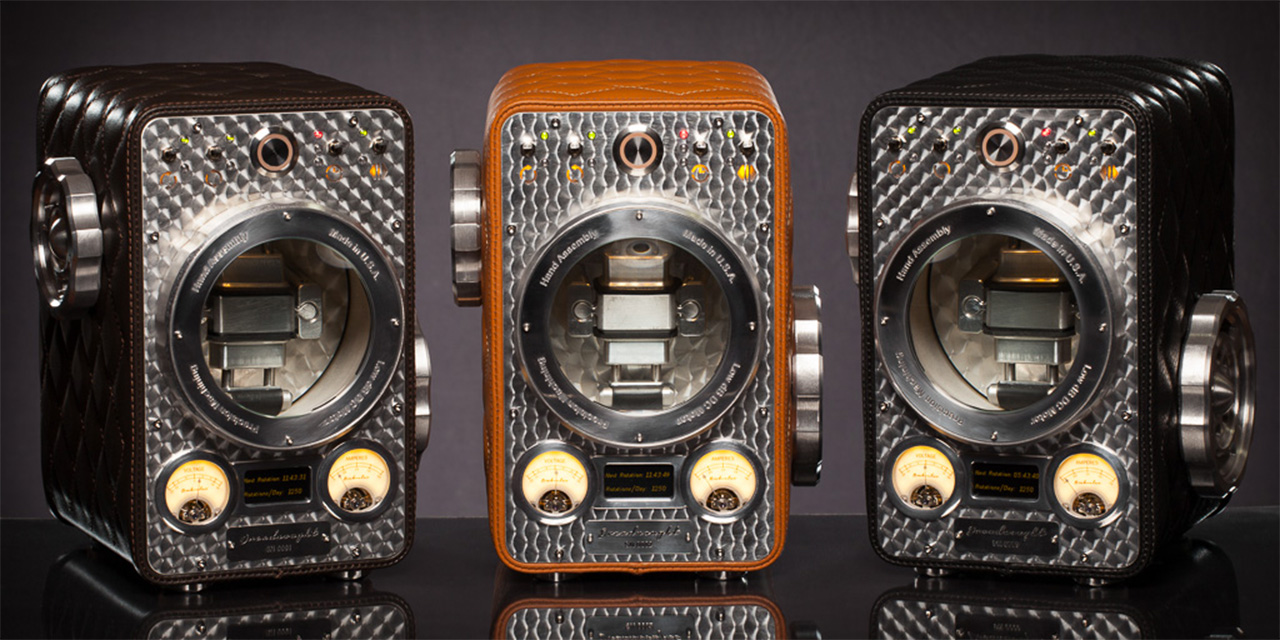 The bespoke Ambrelus Dreadnought is a hand assembled and fully programmable winder. It features custom made analog meters and has a very vintage feel to the box. The magnified viewing port allows you to keep an eye on your prized position and comes with a 3-year warranty. Available in 3 standard finishes, the company allows for customization, if you get in touch with them. Focusing as much as on the engineering part of the box as they are on design, the Dreadnought takes inspiration from the guilloche patterns that we see in most high-end mechanical watches. Price: $9,995.
Orbita Gerstner Watch Winder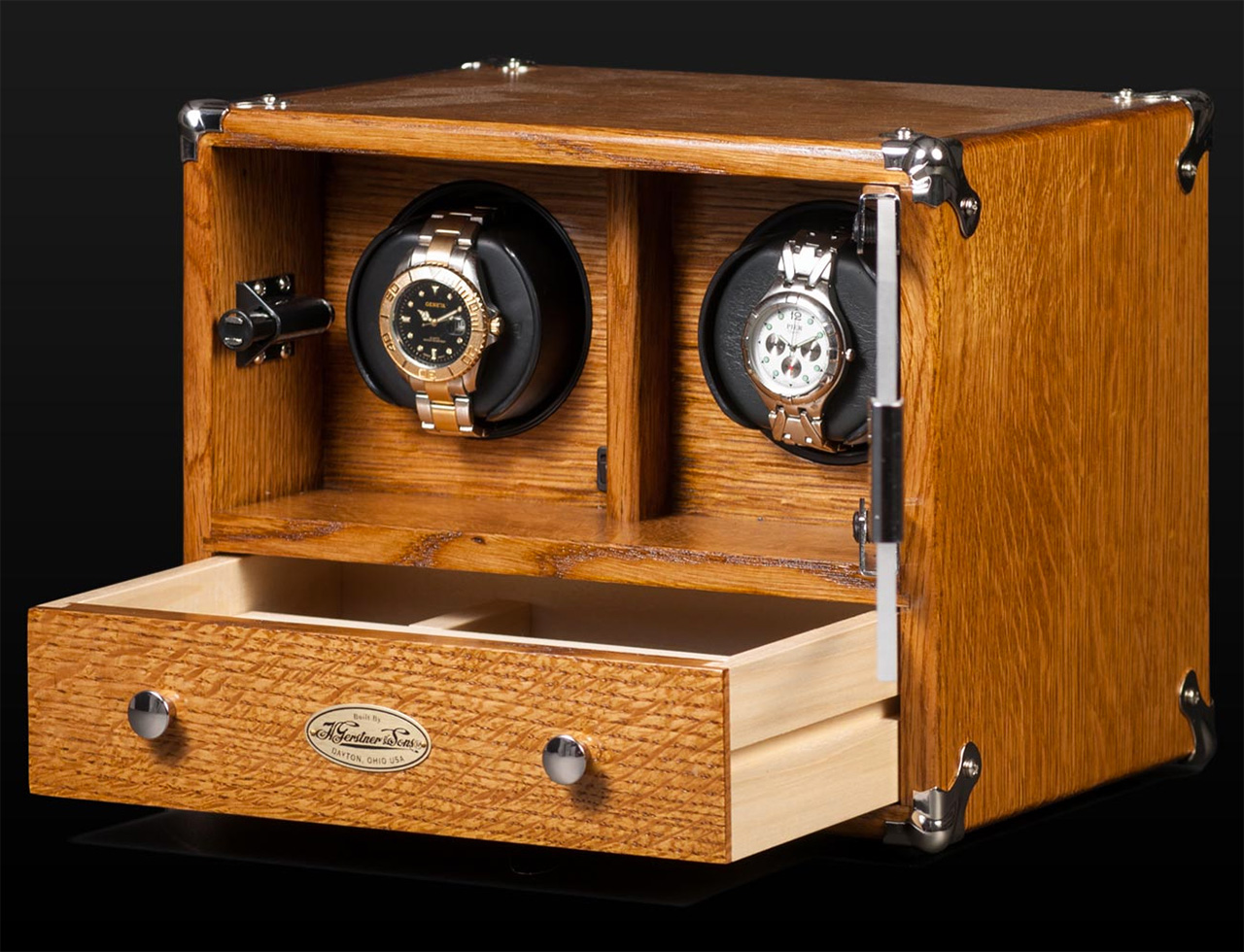 Partnering with tool chest makers H. Gerstner & Sons, Orbita has crafted the Orbita Gerstner Watch Winder. Crafted from solid Golden Oak hardwood and teamed with a glass front cover, you can pick from a two-watch or three-watch chest. The optional storage drawer at the bottom of the winder is something that I would opt for, to keep my watch straps and other precious jewelry. Price: Orbita Gerstner Double Watch Winder is $1,495 and the Orbita Gerstner Triple Watch Winder is $2,195.
LumiSidus3 Stainless Steel Winder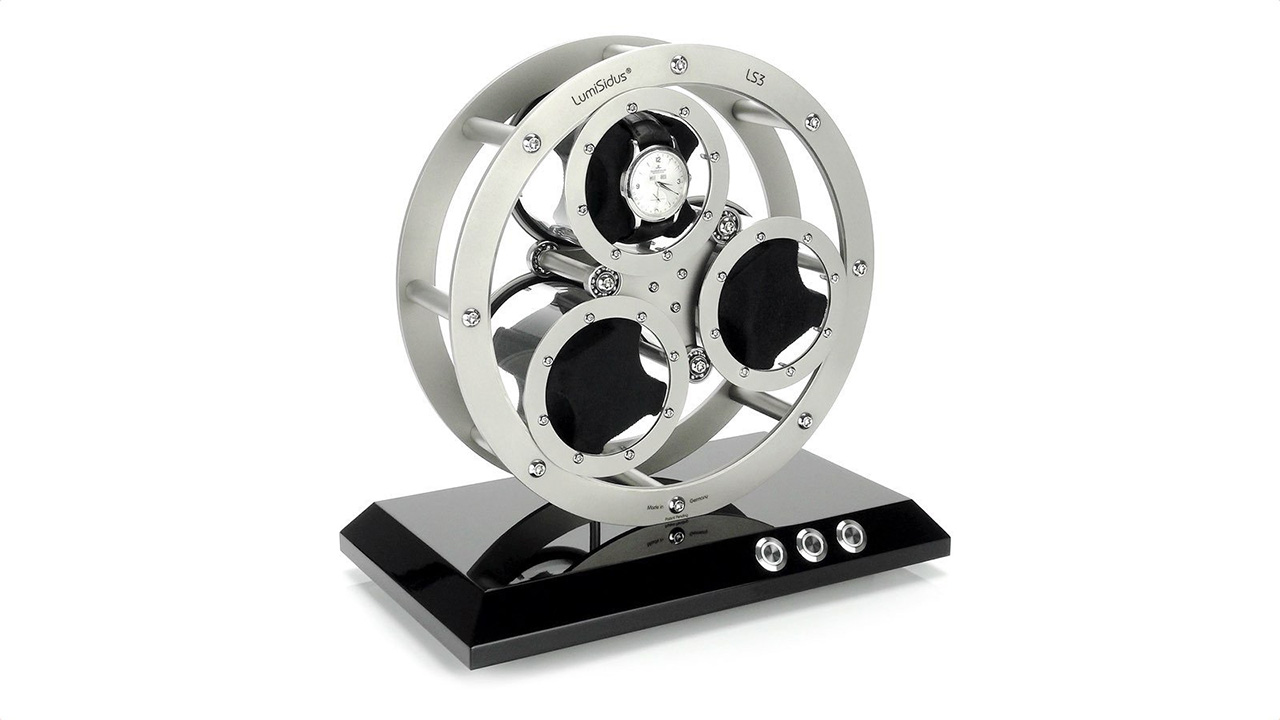 The modern look of the LumiSidus3 Stainless Steel Winder is very apt for the office desk, and what I love about their approach is that you can display your collection without a fuss. They have teamed the winder with app so that you can keep an eye on your collection and its settings, even when you are away. Basically, use the app to set the number of rotations per day. As far as the rotation direction is concerned, that changes automatically. Using a silent "Swiss Made" engine, this winder hosts three 60mm watches with ease. Price: $5,500.