The story of the original Blancpain Air Command goes back to the time when the US Navy found Blancpain's famous dive watch Fifty Fathoms, very useful and impressive. The Swiss manufacture worked on a similar model for the Airforce, and the result was equally impressive. The Air Command version we saw back in the late fifties, was a Fifty Fathoms base watch, spruced up to include a Flyback chronograph function, a tachymeter scale, and a countdown bezel. This countdown bezel is the opposite of the count up bezel that we saw on the Blancpain Fifty Fathoms.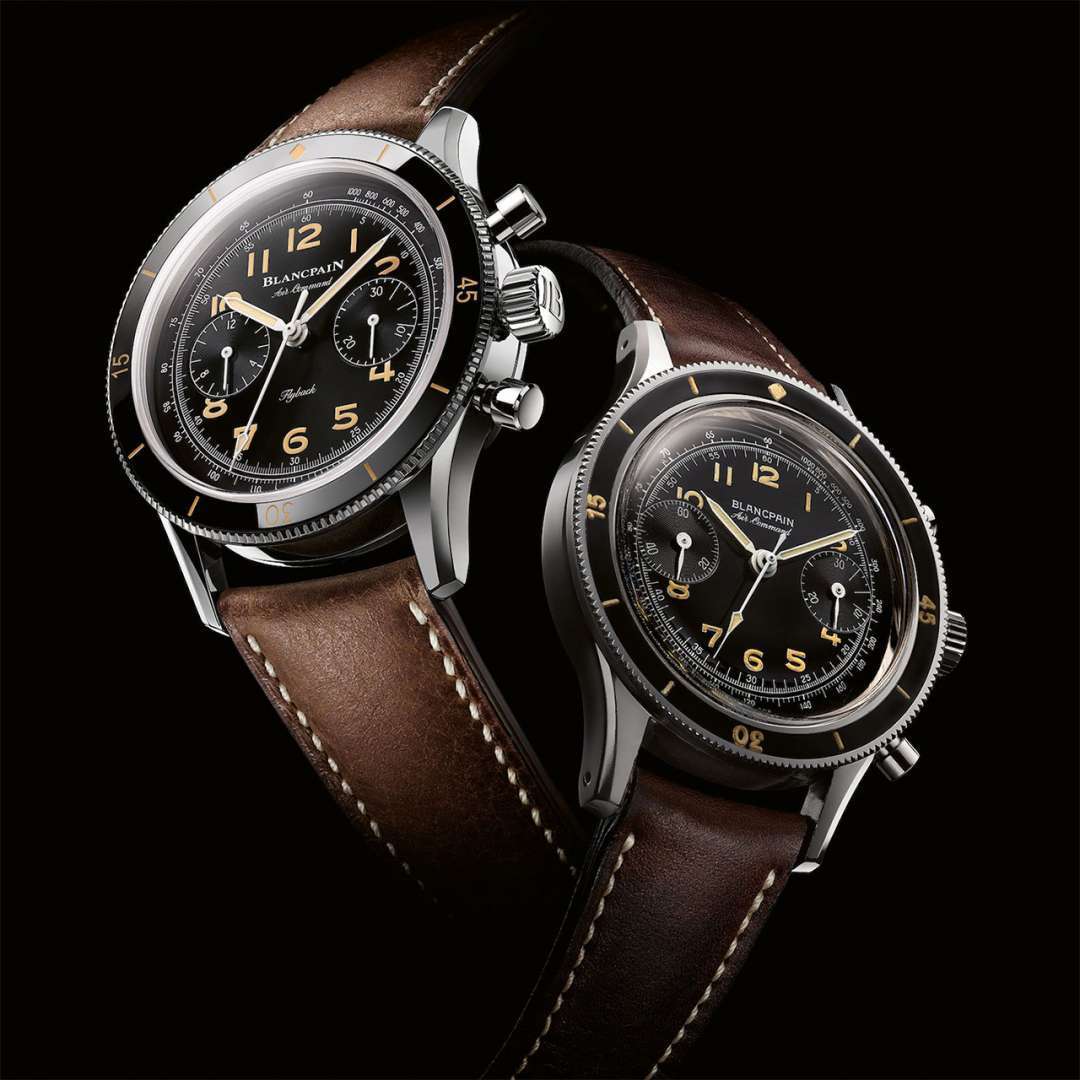 To help you understand this, 'count up' timers are those where you set the 'zero' mark to the minute hand, and this helps you know how long you have been diving and under water. Count down bezels are typically seen in military and pilot watches, and this is to help coordinate the team's strikes or to track the precise time since a bomb has been dropped. Coming back to the present day, the Blancpain Air Command Chronograph Watch is in many ways a classic watch, re-released.
On a personal note, I think revamp or re-release of classic luxury products like watches and bags, attract a lot of bias from the critics. When the benchmark is already set high by the original version, the newer iteration has a lot riding on it. Too much expectations are set, and hence harder to convince people of the renewed value that a product brings to the table. It also makes me question the purpose of revamp. If the classic is already well-received, then why tinker with what's working. Many companies end up doing cosmetic changes that are irrelevant, but thankfully Blancpain has not done that with the Air Command. The ideal situation is when the new version takes the powerful design and integrates updated technology and improves quality and functionality.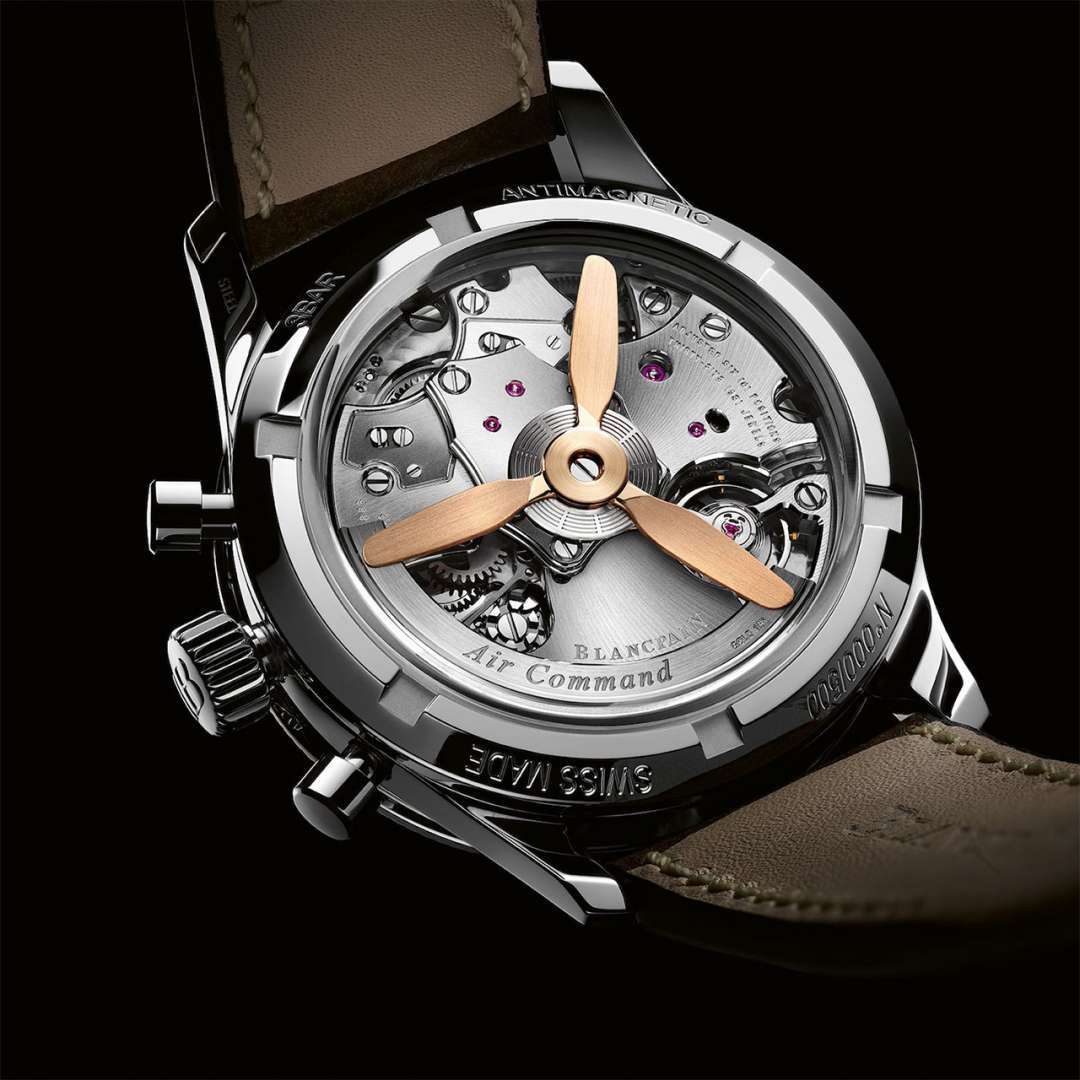 The Blancpain Air Command features the F388B movement – based on the Frederic Piguet 1185 – an El Primero-matching 5Hz operating speed, water resistance of 30 meters, high-frequency flyback chronograph. You can view the movement through the sapphire case back. Limited to only 500 units, the Blancpain Air Command is set to retail at $18,500. It is interesting to note that Blancpain Air Command was never used by the US Airforce. Apparently, the Columbian army bought a couple of the revised version of the watch, and this is the one that has made its way to auction houses and sold for a princely amount of $99,000.