The last time we heard about the Bollinger B1 electric SUV was in 2017. This was followed by the B2 pickup truck a year after. Back then, Bollinger said both vehicles are equipped with an electric powertrain churning out 360-horsepower and 472 pound-feet of torque.
And now, the American carmaker recently unveiled beta prototypes of the B1 and B2. This time, both vehicles get an upgraded powertrain to give the Rivian R1T and R1S a serious run for the money.
Boxy styling is the order of the day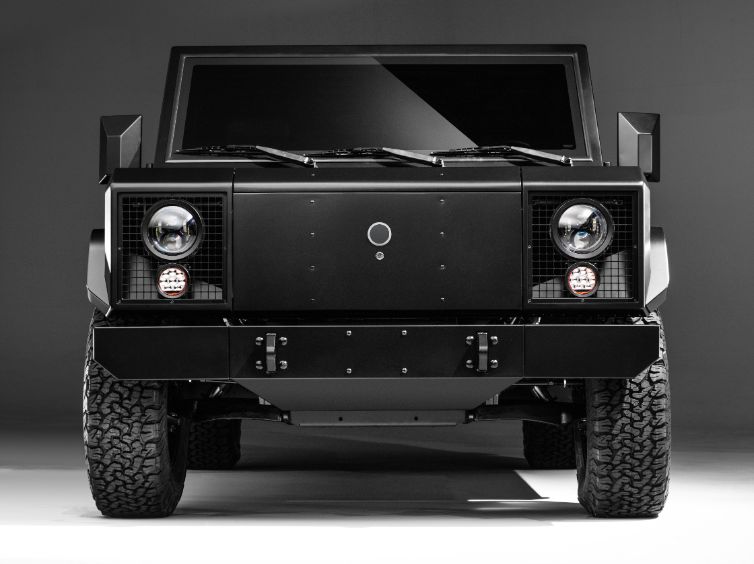 Bollinger claims the B1 SUV and B2 electric pickup truck are the world's first all-electric off-road and on-road trucks. The idea began when founder and CEO Robert Bollinger decided to address the shortcomings of conventional trucks on his farm. "Our vision is to reinvent trucks, not just electrify them," said Bollinger. "It was time we did something new. I just wanted to build the best truck without compromise."
Both the Bollinger B1 and B2 are unlike any other electric vehicle. Instead of focusing on smooth and aerodynamic surfaces to maximize range, both vehicles are styled using right angles. The squared-off and boxy styling may not be for everyone, but the utilitarian styling is created for a purpose.
The Bollinger B1 and B2 are engineered to conquer the wild outdoors
Without a doubt, the Bollinger B1 and B2 were created with serious off-road aspirations in mind. You can think of it as a modern Hummer with an electric powertrain and you won't be far off. The B1 and B2 are boasting market-leading specs including 5,000 lbs. of payload, a 2-speed Hi/Lo range gearbox, 15-inches of ground clearance, 10-inches of wheel travel, and a towing capacity of 7500 lbs. All these specs are enough to conquer anything from light trails to extreme off-road terrain.
The B1 and B2 receives more power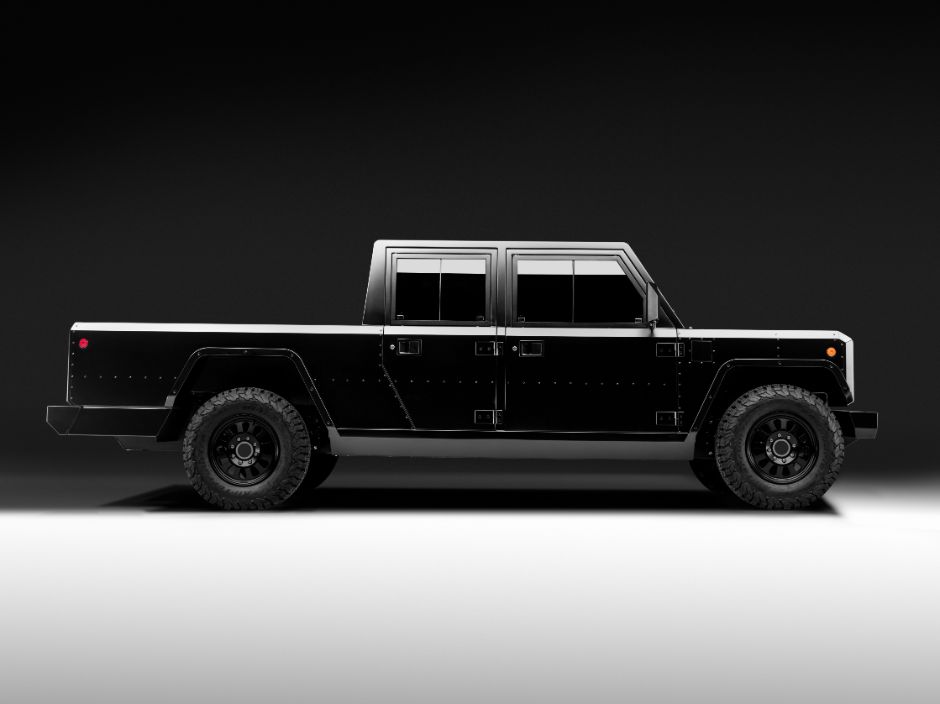 The B1 prototype a couple of years ago had the power to match the rugged looks. But with the B1 and B2 tipping the scales at around 10,000 pounds each, having 360-horsepower is not enough to steal the bragging rights from Rivian. With that being said, Bollinger saw it fit to infuse the B1 and B2 with more power.
According to Bollinger's latest press release, the B1 and B2 are now equipped with a dual-motor setup producing a total of 614-horsepower and 668 pound-feet of torque. Interestingly enough, Bollinger claims both vehicles can rush from 0 to 60 mph in 4.5-seconds, which is basically unchanged from the less powerful prototype version. The top speed is also reduced from 127 mph to 100 mph despite having almost two times the power output.
Both vehicles receive an upgraded battery pack as well
Along with the increase in power, Bollinger saw it fit to equip the B1 and B2 with a larger 120 kWh battery pack, which is a significant upgrade over the 60 kWh and 100 kWh batteries in the prototype version a couple of years ago. And while Bollinger remains mum on the expected range, the company said they're aiming for a minimum 200 miles of EPA range.
In terms of charging, the company said a Level 2 charger takes eight to ten hours to juice up the 120-kWh battery pack while a Level 3 charging station can fully charge the batteries in approximately 75 minutes.
Production for the Bollinger B1 and B2 will commence in mid-2020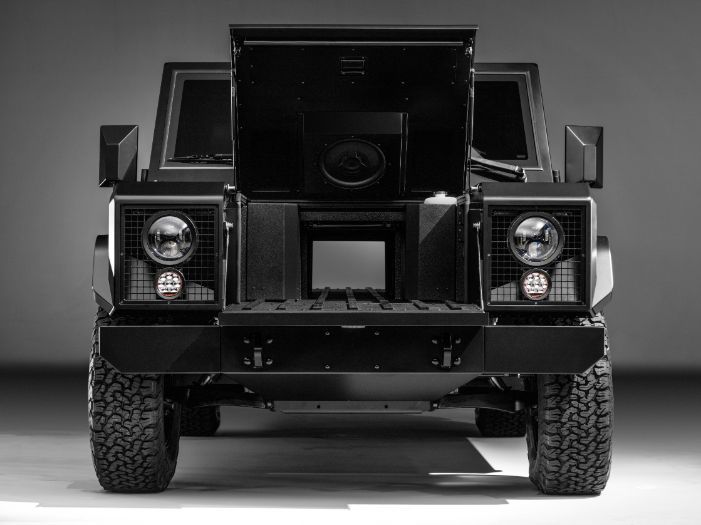 Bollinger said both the B1 SUV and B2 pickup truck are engineered to be road legal throughout the world. Production is slated to start by mid-2020 at Bollinger's manufacturing facility in Ferndale, Michigan. Pricing for the B1 and B2 will be announced closer to the production date. Bollinger also said a two-door version of the B1 and B2 are in the pipelines.
If you're interested in the Bollinger B1 SUV and B2 pickup truck, you can place a reservation at Bollinger's official website.
Bollinger B1 and B2 Image Gallery