Unlike Sheldon Cooper from The Big Bang Theory, I have no aversions to public baths, but for some odd reason, I could not get myself to take a dip in a Japanese hot-spring bath or onsen. Perhaps it has to do with the fact that you have to skinny-dip rather than bathe in a swimming trunks.
The point being, communal baths are not a new thing, many cultures believed in the benefits of bathing at a common space. Right from the times of The Great Bath of Mohenjo-daro, to the much modern Hammam of Turkey and the communal bathing culture in Scandinavia and Russia, people have been gathering at a common tank, or water source, to rejuvenate, refresh and kickstart a whole new experience to life.
The Communal Bathing Culture of Williamsburg, Brooklyn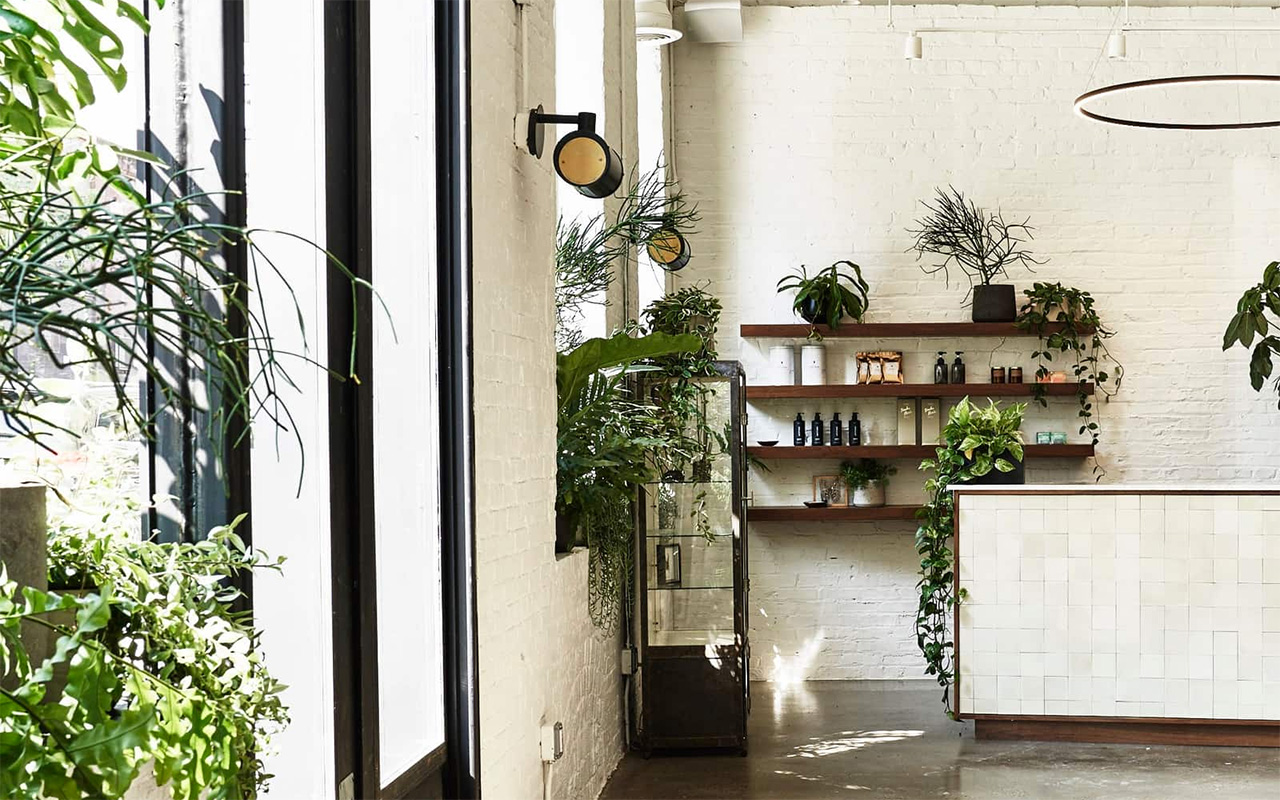 Making its way to Williamsburg, Brooklyn, the concept of a community bath has found its home in a 1930s soda factory that has been modernized into an underground bathhouse and spa. Taking a leaf out of the bathhouses and spas in Scandinavia, Russia, and Turkey, this Brooklyn-based day-retreat called Bathhouse, caters to the needs of busy urban dwellers.
With access from the street level, the bathhouse opens to a bright reception area and even houses a restaurant. The exclusive eatery has been designed by New York restaurateur Akiva Elstein. The main action takes place at the lower level, where guests can access the underground bathhouse.
The Roman Bathing Scene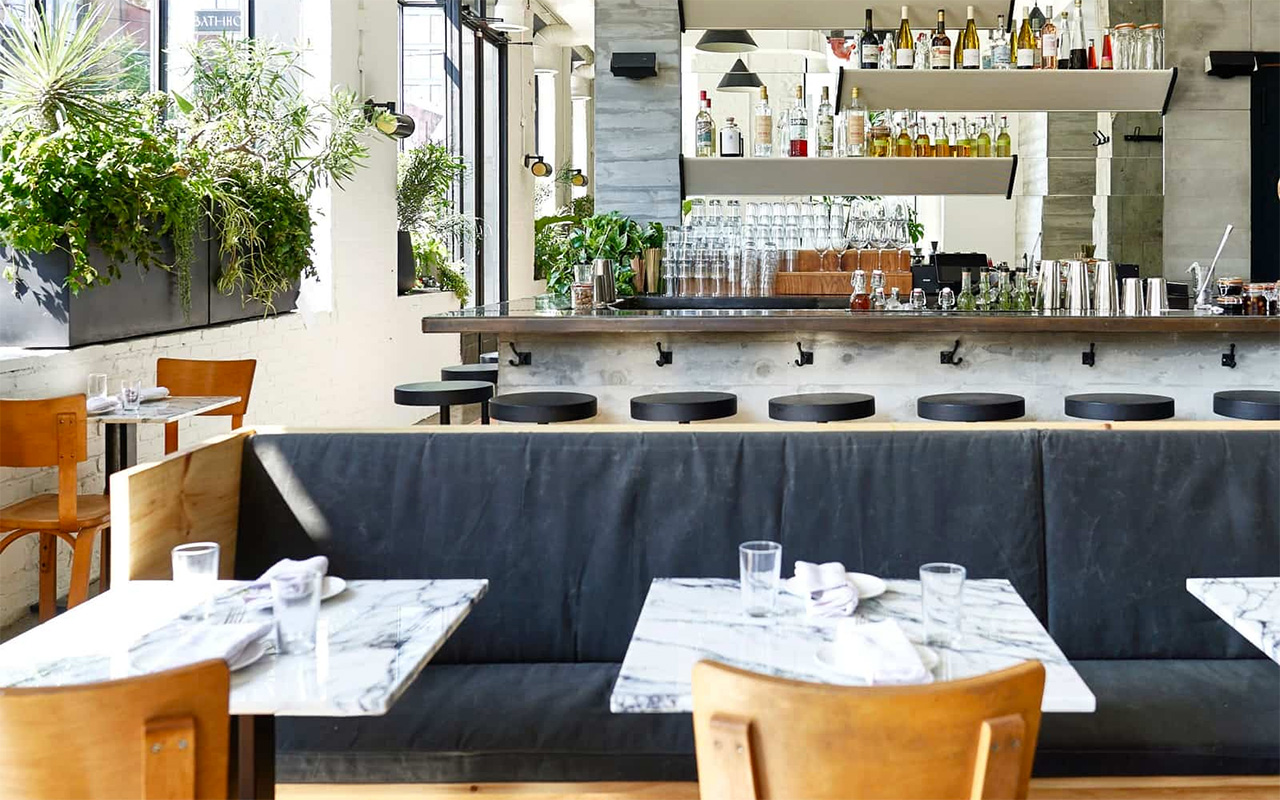 Daunted by a Roman bathing scene mural by illustrator Amit Greenberg, you will find the brick walls reminding you of the erstwhile factory that resided here. Apart from the main bathhouse, the spa also includes two saunas, where one is humid and the other one, more dry. If you are in the mood for a steam, then the steam room is there to satisfy you. And along with it are two thermal pools.
The heated marble slabs in the Bathhouse take their inspiration from a Turkish hammam. However, if you ask me, the sweet spot is the sensory deprivation chamber, which features an isolation tank that has been designed by Float Labs. This tank is saturated with Epsom salts to create a feeling of weightlessness.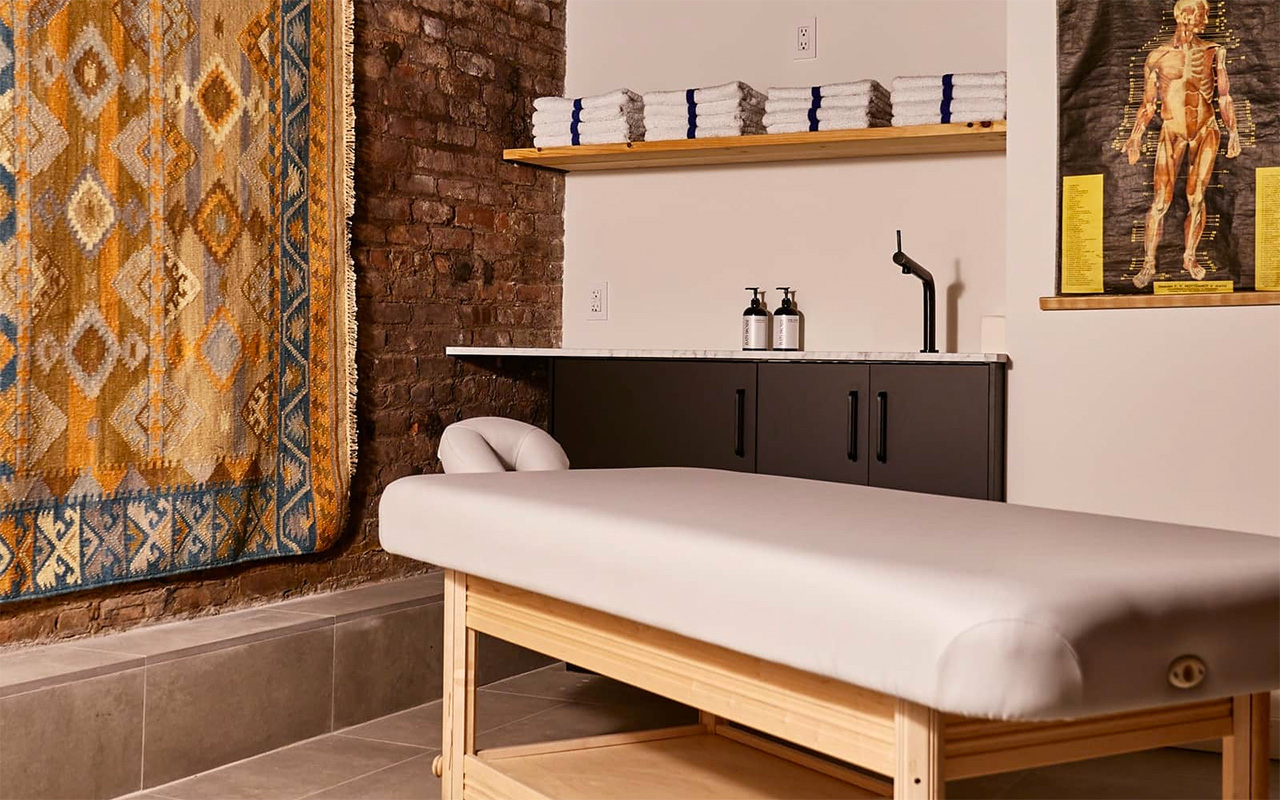 Founded by Jason Goodman and Travis Talmadge, along with the architects at Verona Carpenter Architects, this space is meant to be a 'very social experience.'
The 'ritual room', comes with a single cast iron bathtub, and it is underneath a preserved 30-metre-tall illuminated brick smokestack.
For $250 a month, members get unlimited access to Bathhouse during the daytime Monday-Friday. Know more here.